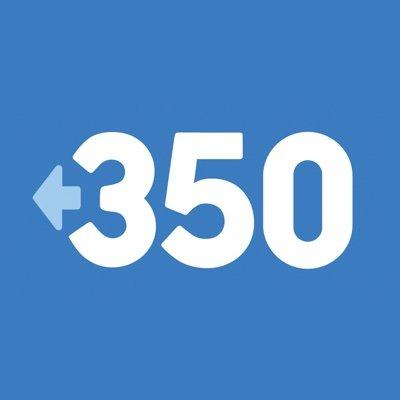 CSOs welcome historic 20+ country-strong commitment to end international oil, gas, and coal finance by end of 2022, say others need to follow
AFRICA
Today at COP26, more than 20 countries and institutions, including the United States, Canada, Mali and Costa Rica, launched a joint statement committing to end direct international public finance for unabated coal, oil and gas by the end of 2022 and prioritize clean energy finance. After a wave of commitments to end international coal finance this year, this is the first international political commitment that also addresses public finance for oil and gas. If implemented effectively this initiative could directly shift more than USD 15 billion a year of preferential, government-backed support out of fossil fuels and into clean energy -- and much more if initial signatories are successful in convincing their peers to join.
Shifting public finance for energy out of all fossil fuels and into clean energy is an urgent task. The International Energy Agency (IEA) says that to limit global warming to 1.5degC, 2021 needs to mark the end of new investments in not just coal, but also new oil and gas supply.
Yet, new research by Oil Change International and Friends of the Earth US shows that between 2018 and 2020, G20 countries' international public finance institutions and Multilateral Development Banks (MDBs) still backed at least $188 billion in fossil fuels abroad. This was 2.5 times more than G20 and MDB support for renewable energy, which averaged $26 billion per year. Public finance for clean energy has stagnated since 2014, despite the need for it to grow exponentially to ensure universal access to clean energy and to stay below the 1.5degC limit. The IEA finds that annual public and private investments into clean energy should reach nearly $4 trillion by 2030.
The joint statement unites some of the largest historic providers of public finance for fossil fuels -- Canada, the United States, the UK and the European Investment Bank (EIB). However, other large financiers have yet to join them.
Laggards include Japan ($10.9 bn/yr), Korea ($10.6 bn/yr), and China ($7.6 bn/yr), which are the largest providers of international public fossil fuel finance in the G20 and together account for 46% of G20 and MDB finance for fossil fuels. Italy ($2.8 bn/yr) and Spain ($1.9 bn/yr), some of the biggest EU fossil fuel financiers, are also missing.
But campaigners hope that the joint statement can help raise pressure on these countries that are lagging behind, similar to the momentum in place on ending coal finance. On the same morning of the statement launch, activists took to the streets of Glasgow in inflatable Pikachus to urge Japan to stop funding fossil fuels.
The EIB has signed the statement and the civil society coalition, Big Shift Global, is urging the other MDBs to also get on board, including the World Bank Group, the African Development Bank, the European Bank for Reconstruction and Development, the Asian Development Bank, and the Asian Infrastructure Investment Bank. Collectively the MDBs still provided at least $6.3 billion each year to fossil fuel projects between 2018 and 2020. Earlier this week the MDBs provided an update on their joint Paris alignment efforts in which they confirmed their framework will have no exclusions for oil and gas projects.
The combination of big polluters and low-income countries signing the statement is positive, and challenges the assumption that developing country signatories want or need investments in fossil fuels to achieve their development objectives. Alongside fulfilling their stated goal of "prioritizing support fully towards the clean energy transition", campaigners remind signatories that the ability of this initiative to support a just and 1.5degC-aligned global energy transition will also hinge on avoiding loopholes allowing for a dash for gas, acting on debt relief, increasing grant-based climate finance, and securing a growing number of signatories to the statement.
Quotes:

Tasneem Essop, Executive Director, Climate Action Network International, said:

"Shutting fossil fuels down is critical for tackling the climate crisis. This announcement is a step in the right direction but must be scaled up with more governments and public finance institutions, including the Multilateral Development Banks, committing to end finance for fossil fuels. This public money needs to be urgently redirected into a just energy transition that ensures clean universal energy access for communities in the global South and support for communities and coal, oil and gas workers without saddling countries with any further debt."

Laurie van der Burg, Global Public Finance Campaigns co-Manager at Oil Change International, said:

"The signatories of today's statement are doing what's most logical in a climate emergency: stop adding fuel to the fire and shift dirty finance to climate action. Only this way can we avoid the worst climate crisis scenarios. We need to see much more of this to help deliver and exceed climate finance promises and support real solutions that meet community needs - particularly in the Global South. Other countries and institutions must follow suit."

Kate DeAngelis, International Finance Program Manager, Friends of the Earth US, said:

"Last year at this time I would not have thought we would see countries commit to ending billions of dollars in support for international fossil fuel projects. While this is welcome progress, countries, especially the US, must hold firm to these commitments, shutting off the spigot to fossil fuel companies like Pemex and Exxon. Laggards like Japan and Korea must also step up and join this commitment to enhance its efficacy."

Lidy Nacpil, Asian's Peoples Movement for Debt and Development, said:

"We have been calling for an end to public financing of fossil fuels for so long, governments should have responded earlier. The world has no more space or time left to accommodate the expansion of fossil fuel energy. Instead governments must act immediately and decisively for a swift and just transition to 100% renewable and democratic energy systems. There should be no exceptions, no reliance on unproven and unreliable carbon capture and storage technologies that hide the lack of ambition and justify some level of continued GHG emissions. Governments must also compel the private sector to stop funding new fossil fuel projects. We call on all countries, public financial institutions, and private financiers to commit and disclose concrete plans to end all support and financing, direct and indirect, for all fossil fuels -- coal, gas and oil. Anything less will not be enough to limit global temperature rise to 1.5degC."

Ayumi Fukakusa, Friends of the Earth Japan, said:

"While world leaders commit to phasing out fossil fuel financing, Japan is the second largest public financier for fossil fuel and even still supports new coal projects both domestically and internationally. Japan, again failed to show its leadership for climate action. In addition to that, right before the COP26 started, a Japanese public financier decided to finance the LNG Canada project. The associate Coastal GasLink Pipeline is quite controversial. Next to being completely incompatible with climate goals, a UN Committee called out the lack of "Free prior, and informed consent (FPIC)" for the project. This is unacceptable."

Joojin Kim, Solutions for Our Climate, said:

"While the commitment represents a step forward in the global response to climate change, it is disappointing to find that major fossil fuel financing countries like South Korea have not joined the announcement. When it comes to public financing of fossil fuels, Asian economies like South Korea and Japan are among the largest contributors in the world. The world must know that the amount of fossil fuel public financing provided by these countries is several times (in the case of South Korea, thirteen times) higher than the amount they have provided for coal power project financing. These nations should immediately end public fossil fuel financing, instead of contributing to the build up of stranded assets around the world."

Daniel Willis, climate campaigner at Global Justice Now, said:

"This joint statement is welcome and necessary progress in the struggle to shift public finances away from fossil fuels, but that should not distract us from the challenges ahead. Just last week, MPs in the UK condemned the British development bank CDC Group's failure to stop funding gas infrastructure. When it comes to the climate crisis, every investment in fossil fuel infrastructure is like pouring petrol on a house fire. Hopefully we will now see the UK government get its own house in order by ending trade and development finance for gas power and rescinding licenses for North Sea oil exploration."

Paul Cook, Head of Advocacy, Tearfund, said:

"There is no room for new fossil fuels if we are to deliver climate justice for millions of the most vulnerable people around the world. This announcement is another nail in the coffin for the fossil fuel era as we seek to build a cleaner, safer and fairer world. We now urgently need others to join this commitment and go further by phasing out fossil fuels at home and abroad."

Dean Bhebhe, African Climate Reality Project, said:

"The African Development Bank and other Development Financial Institutions need to prioritize the development and implementation of a fossil fuel finance exclusion policy that will not fund, provide financial services, or capacity support to any coal, gas, or oil project or related infrastructure project that is carbon intensive on the African continent by 2022. At the least, establish an immediate ban on any new fossil fuel projects and publish a roadmap for phasing out all fossil fuel development financing to advance the just transition in line with the Paris Agreement. The policy should guide a managed and equitable phase-out, taking into account principles of equity and justice for those most affected. We need real climate action now."

Bronwen Tucker, Canada Lead at Oil Change International, said:

"This is one of the only climate commitments from Trudeau that has concretely addressed the oil and gas sector, and hopefully the beginning of many more. It means Canada will face lower risk of economic shocks from our overexposure to this sunsetting industry and that this influential financial support can be redirected to just transition and renewable energy globally instead. Today's announcement is a credit to the climate movement and Indigenous land defenders that have been pushing Trudeau to take real climate action since the day he took office. But the federal government should also hear loud and clear that they must keep their election promise and extend this commitment to cover Export Development Canada's closely related domestic finance for oil and gas as well."

Nick Bryer, European Campaigns Director, 350.org, said:

"Every cent that goes into fossil fuels is taking us further in the wrong direction. It's shocking that public money is still going into coal, oil and gas, when we so desperately need to keep fossil fuels in the ground, and invest in real solutions instead. It's hypocritical for any country to call themselves a climate champion if they're still helping to bankroll the fossil fuel industry."

Jon Sward, Environment Project Manager, Bretton Woods Project, said:

"The statement is an important first step in building international consensus that ending finance for fossil fuels and increasing support for a just energy transition in low- and middle-income countries are key aspects of achieving the goals of the Paris Agreement. It is disappointing that the World Bank - and many of its MDB counterparts - has chosen not to sign on to the statement. The UK, US, and other government signatories to the statement must continue to push for the World Bank and other international financial institutions to end support for fossil fuels while scaling up their support for clean energy systems that ensure a just transition for workers and communities."

Robin Mace-Snaith, Policy Lead - Climate and Energy, CAFOD, said:

"This statement is a start, but we urgently need more countries on board. Public finance shouldn't be anywhere near fossil fuels if we want any chance of keeping within 1.5degC. We challenge all signatories to ensure that the limited and clearly defined circumstances they reference are not just loopholes to continue supporting the fossil fuel sector. What's needed is a just energy transition, bringing electricity to the over 750 million people without and ensuring no community is left behind as a result. For many communities on the frontline of climate change, time has already run out, we must consign all fossil fuels to history now."

Lisa Fischer, Programme Leader Climate Neutral Energy Systems, E3G, said:

"This statement is a powerful signal to policy makers and investors alike that high climate and investment risks are an inherent part of oil and gas finance, and that no investment in new oil and gas supply is needed. It shows growing confidence that employment and revenue opportunities are strongest in the clean energy sector. Every cent of public finance should be used to open these opportunities for nations across the globe."

Maria Marta Di Paola - Research area director, Fundacion Ambiente y Recursos Naturales (FARN), said:

"While Global North countries and institutions are signing pledges on climate finance, they are still investing millions in extractive projects in Global South countries. For example, between 2016 and 2020, 88% of the World Bank Group investments in the energy sector in Argentina went to fossil fuels and the rest to renewables.

Global North countries should play a lead role in the transition to zero carbon economies coping with the singularities and needs of the Global South. This statement could be a clear sign of the risk associated with relying on fossil fuels to develop in the Global South."

Lucile Dufour, Senior Policy Advisor, International Institute for Sustainable Development, said:

"Shortly after the world's largest economies have ruled out overseas finance for coal, this statement shows that a much bigger shift is underway: one that could soon mark the end of not just coal, but also oil and gas finance. The science is clear that public support must be directed towards clean energy to avoid locking countries into high-carbon pathways, imperiling economies, and the global climate. Signatories should deliver boldly on their commitment and continue building momentum after COP26, to ensure other governments and institutions follow suit."

Katharina Rall, Senior Environment Researcher, Human Rights Watch said:

"This commitment to end international public finance for fossil fuels by 2022, if followed by effective implementation, will be an important step toward governments meeting their human rights obligations to address the climate crisis. All governments need to urgently end all support for fossil fuels and ensure a just transition to affordable clean energy to help prevent catastrophic climate impacts on human rights. Countries that choose not to sign on--including Japan, South Korea, Italy -- are signaling a lack of regard for their human rights obligations and for the rights of communities around the world already facing a mounting toll from climate impacts."
350 is building a future that's just, prosperous, equitable and safe from the effects of the climate crisis. We're an international movement of ordinary people working to end the age of fossil fuels and build a world of community-led renewable energy for all.
LATEST NEWS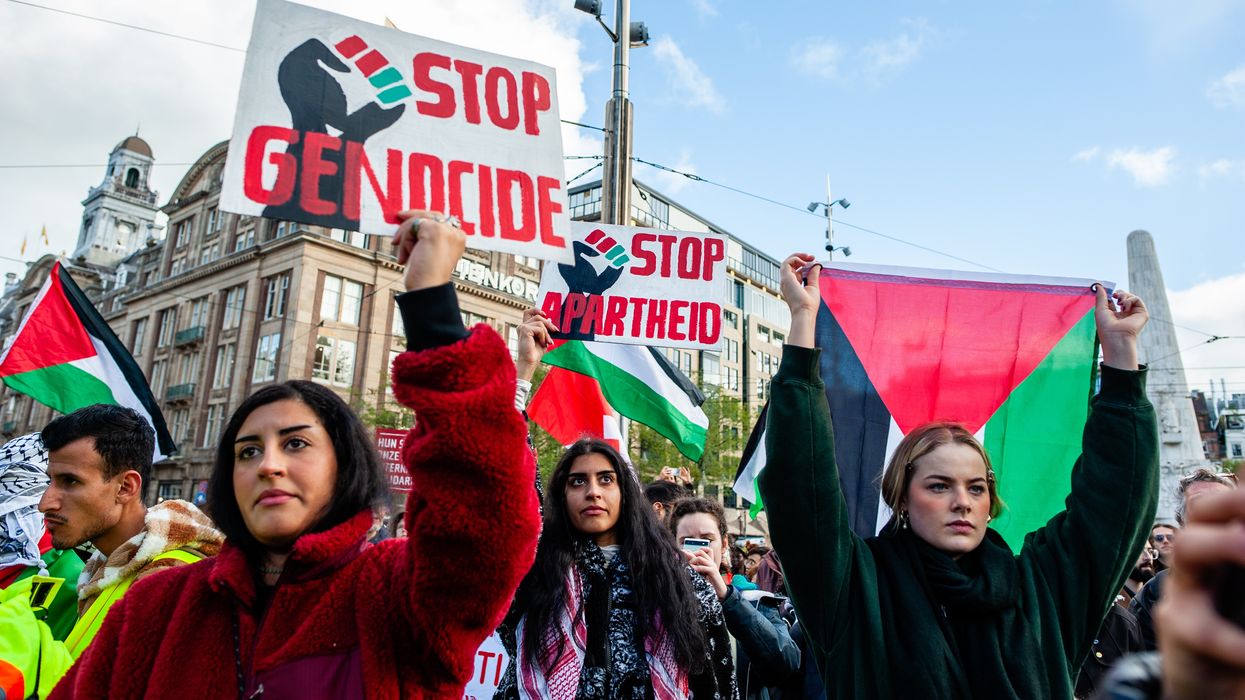 "When military goods can contribute to human rights violations or international humanitarian law, that export is strictly prohibited," said one campaigner. "It is incomprehensible that, despite clear warnings, the government has knowingly deviated from this."
A Dutch court on Monday heard opening arguments in a case brought by four human rights organizations that have accused the government of the Netherlands of being complicit in Israeli war crimes due to its export of military supplies as Israel kills thousands of civilians in Gaza.
Supplying the Israel Defense Forces (IDF) with parts for F-35 fighter jets, which are stored in a warehouse in the Netherlands, puts the Dutch government at risk for "becoming complicit in violations of international humanitarian law," the director of the Dutch branch of Amnesty International, one of the plaintiffs, said when the lawsuit was announced last month.
Amnesty is joined by Oxfam Novib—the Dutch chapter of Oxfam International—The Rights Forum, and PAX in the case, which is expected to result in a judgement around December 15.
The groups filed the lawsuit after government documents showed the Netherlands had allowed at least one shipment of reserve parts for F-35s since October 7, Al Jazeera reported.
The Dutch Defense Ministry wrote in a letter to Parliament that "it cannot be established that the F-35s are involved in grave violations of the humanitarian laws of war," but with nearly 16,000 people killed in Gaza in less than two months—including more than 6,600 children—the human rights groups aim to test that claim in court.
"The state must immediately stop its deliveries of F-35 parts to Israel," lawyer Liesbeth Zegveld said Monday at the Hague District Court. "That is its obligation under... Article 1 of the Geneva Conventions, it is its obligation under the Genocide Treaty to prevent genocide, and it is its obligation under export law."
Martje van Nes, PAX's director of organization, pointed out last month that "the Netherlands has a very concrete assessment framework for arms exports."
"When military goods can contribute to human rights violations or international humanitarian law, that export is strictly prohibited," said van Nes. "It is incomprehensible that, despite clear warnings, the government has knowingly deviated from this. This makes them responsible for the deployment of the equipment."
PAX noted on Monday that the call for the Netherlands to end shipments of any supplies that Israel could use to continue its massacre of Palestinian civilians—in retaliation for an attack by Hamas in October that killed 1,200 Israelis—"is all the more urgent" considering the end of a temporary cease-fire on Friday. More than 800 people have been killed since the pause in fighting ended last week, and Israel was stepping up its ground attacks on Monday.
"As far as we are concerned, the government must take action now to protect citizens," said PAX on social media. The group has demanded a permanent humanitarian cease-fire.
Dagmar Oudshoorn, director of Amnesty International in the Netherlands, said that as the host country "of both the International Court of Justice and the International Criminal Court," the Dutch government "likes to present itself as a champion of international law."
"Our government is losing all credibility right now," she said. "Evident violations such as food, water, and fuel blockade, the forced displacement of the population, and the bombing of schools and hospitals, are not mentioned. And by supplying armies, the Netherlands runs the risk of becoming complicit in violations of international humanitarian law."
The Netherlands has maintained since October 7 that Israel "has the right to defend itself" and has called for Prime Minister Benjamin Netanyahu's government to adhere to international law, but the groups said the IDF is clearly not doing so and should lose the support of the country.
"This complicity must stop now," said Gerard Jonkman, director of The Rights Forum.
News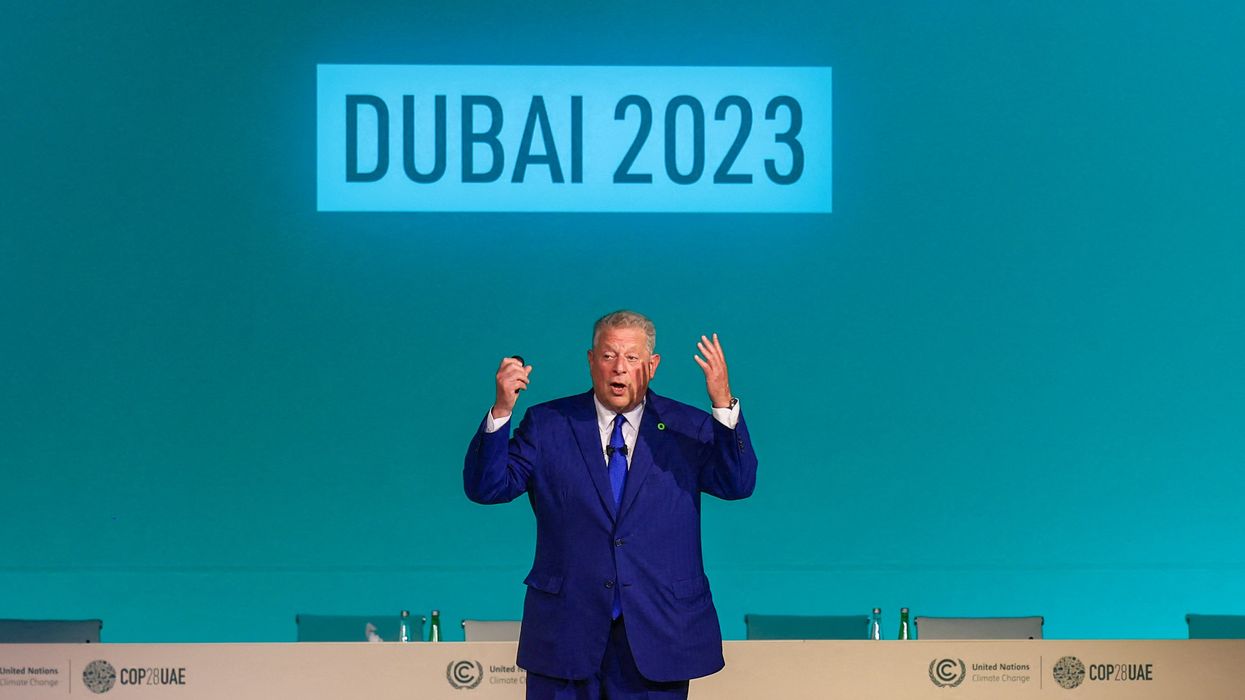 The former U.S. vice president accused the United Arab Emirates of "abusing the public's trust" by naming the CEO of its national oil company as president of COP28.
Former U.S. Vice President Al Gore said Sunday that fossil fuel interests have effectively seized the reins of the United Nations climate summit process, preventing the kind of ambitious action that scientists say is necessary to prevent catastrophic warming and all of its cascading impacts.
"This industry is way more effective at capturing politicians than they are at capturing emissions," Gore toldReuters on the sidelines of the COP28 summit in Dubai. "And they have captured the COP process itself now and overreached, abusing the public's trust by naming the CEO of one of the largest and least responsible oil companies in the world as head of the COP. It's an abuse of the public's right to have confidence in the processes by which the decisions about humanity's future are made."
Sultan Ahmed Al Jaber, COP28 president and chief executive of the Abu Dhabi National Oil Company (ADNOC)—which is planning a massive expansion of oil and gas production in the coming years—has insisted that any deal reached at the critical climate summit must include fossil fuels.
A record number of fossil fuel lobbyists are believed to be in attendance at the latest round of U.N. climate talks, and little has been done to curb their influence.

Gore's interview with Reuters came after he delivered a presentation highlighting the UAE's rising greenhouse gas emissions. Citing data from Climate TRACE—an emissions tracking coalition that he co-founded—Gore said the UAE's planet-warming emissions rose 7.5% last year compared to 2021, while the rest of the world's rose 1.5%.
As AFPreported Sunday, Dubai's skyline was "obscured by a blanket of smog rated as 'unhealthy'" as COP28 delegates attended day four of the summit, which was deemed "health day."
A Human Rights Watch report published Monday notes that the UAE's "dangerously high air pollution levels" are "creating major health risks for its citizens and residents." Pointing to World Health Organization estimates, the group observed that more than 1,800 people die from air pollution every year in the UAE.
"Even as the United Arab Emirates government works to burnish its image as a global climate leader," the report notes, "the country's vast fossil fuel production and use spew toxic pollutants into the air and contribute to climate change."
News
"This dismisses decades of work by IPCC scientists," said one expert. "Disgraceful."
Scientists and climate advocates responded with outrage Sunday to COP28 president Sultan Ahmed Al Jaber's claim that there is "no science" behind the push to rapidly phase out planet-warming fossil fuels, which Al Jaber's company is extracting on a large scale.
Al Jaber's comments, first reported by The Guardian on Sunday, came in response to questioning from Elders chair Mary Robinson during a virtual She Changes Climate discussion. Robinson told Al Jaber that "we're in an absolute crisis that is hurting women and children more than anyone... and it's because we have not yet committed to phasing out fossil fuel."
The COP28 chief and Abu Dhabi National Oil Company (ADNOC) CEO responded dismissively, saying he "accepted to come to this meeting to have a sober and mature conversation" and not to take part in "any discussion that is alarmist," according to audio published by The Guardian.

"There is no science out there, or no scenario out there, that says that the phaseout of fossil fuel is what's going to achieve 1.5°C," Al Jaber added. "Please help me, show me the roadmap for a phaseout of fossil fuel that will allow for sustainable socioeconomic development, unless you want to take the world back into caves."
That position runs directly counter to the outspoken stance of United Nations Secretary-General António Guterres, who said Friday that "the 1.5°C limit is only possible if we ultimately stop burning all fossil fuels," arguing that "the science is clear."
Joelle Gergis, a climate scientist and lead author of the Intergovernmental Panel on Climate Change's (IPCC) Working Group I contribution to the Sixth Assessment Report, called Al Jaber's remarks "disgraceful."
"This dismisses decades of work by IPCC scientists," Gergis wrote on social media.
"'Sending us back to caves' is the oldest of fossil fuel industry tropes: it's verging on climate denial."
The IPCC, which has synthesized the research of hundreds of climate scientists from around the world, has argued that any successful effort to prevent catastrophic planetary warming "will involve a substantial reduction in fossil fuel use."
"More than a century of burning fossil fuels as well as unequal and unsustainable energy and land use has led to global warming of 1.1°C above pre-industrial levels," the IPCC said following the release of its latest report earlier this year. "This has resulted in more frequent and more intense extreme weather events that have caused increasingly dangerous impacts on nature and people in every region of the world."
Other recent research has warned that rich nations must completely halt oil and gas production by 2034 to give the world a 50% chance of limiting warming to the 1.5°C target set by the Paris Agreement.
Bill Hare, chief executive of Climate Analytics, toldThe Guardian that Al Jaber's response to Robinson was "extraordinary, revealing, worrying, and belligerent."
"'Sending us back to caves' is the oldest of fossil fuel industry tropes: it's verging on climate denial," said Hare.
Al Jaber's comments, which he says have been misrepresented, were seen as further confirmation that he is ill-suited to lead a climate summit given his simultaneous role as the top executive at one of the world's largest fossil fuel firms. A Global Witness analysis released over the weekend found that ADNOC is on track to become the second-largest oil producer in the world by 2050, and Al Jaber has been accused of using his position as COP28 president to pursue oil and gas deals.
"ADNOC plans to produce more oil than any of the 'Big 5' supermajors—ExxonMobil, Chevron, Shell, BP, TotalEnergies," Global Witness found. "In fact, its projected output will positively dwarf that of the European majors; ADNOC's 35.9 billion barrels is 49% higher alone than the projected 24.1 billion barrels production of Shell, BP, and Total combined."
On Monday, the COP28 presidency published a summary of the World Climate Action Summit, a gathering of more than 150 heads of state aimed at facilitating coordinated climate action.
The document states that world leaders "highlighted the opportunities to cut emissions in every sector and to accelerate the technology innovation to address scope 3 emissions, as well as the phase-down of fossil fuels in support of a transition consistent with limiting warming to 1.5°C."
Romain Ioualalen, global policy lead at Oil Change International, said in a statement that "strong support from the leaders' summit to address fossil fuels in the final COP28 agreement is a promising sign, but it is just good enough."
"Leaders must raise their ambition above a phase-down, and agree to immediately stop new fossil fuel expansion, and build a fast, full, fair, and funded phaseout of all fossil fuels while rapidly phasing in renewables," said Ioualalen. "Contrary to the COP28 president's assertions, the science is abundantly clear that warming will continue as long as we keep producing and burning fossil fuels."

News