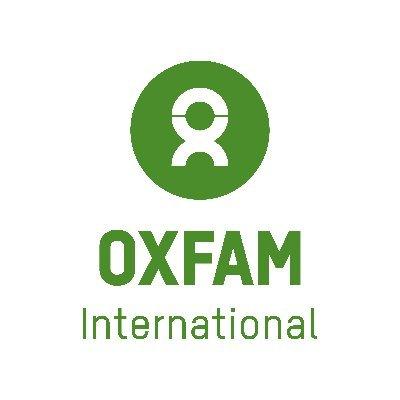 For Immediate Release
Contact:
Phone
+1 617 482 1211 (Toll-free 1-800-77-OXFAM)
Pharmaceutical Companies Reaping Immoral Profits From COVID Vaccines Yet Paying Low Tax Rates
Moderna, BioNTech and Pfizer cashing in thanks to taxpayer investments, monopolies, and low taxes while leaving millions unprotected.
WASHINGTON
Moderna, BioNTech, and Pfizer are reaping astronomical and unconscionable profits due to their monopolies of mRNA COVID vaccines -- upwards of 69% profit margins in the case of Moderna and BioNTech -- while Moderna and Pfizer are also paying little in taxes, campaigners from the People's Vaccine Alliance said today.
Thanks to their patent monopolies for successful vaccines against the coronavirus, development of which was supported by $100 billion in public funding from taxpayers in the US, Germany, and other countries, the three corporations earned more than $26 billion in revenue in the first half of the year, at least two-thirds of it as pure profit in the case of Moderna and BioNTech. The Alliance also estimates that the three corporations are over-charging, pricing vaccines by as much as $41 billion above the estimated cost of production.
"Big Pharma's business model--receive billions in public investments, charge exorbitant prices for life-saving medicines, pay little tax--is gold dust for wealthy investors and corporate executives but devastating for global public health," said Robbie Silverman, Oxfam America's private sector engagement manager. "Instead of partnering with governments and other qualified manufacturers to make sure that we have enough vaccine doses for everyone, these pharmaceutical companies prioritize their own profits by enforcing their monopolies and selling to the highest bidder. Enough is enough--we must start putting people before profits."
Even as vast regions of the world experience a rapid rise in COVID cases and deaths, Pfizer/BioNTech and Moderna have sold more than 90 percent of their vaccines to rich countries, charging up to 24 times the potential cost of production, according to analysis by the Alliance based on work by MRNA scientists at Imperial college. Analysis of production techniques for the leading mRNA type vaccines produced by Pfizer/BioNTech and Moderna, which were only developed thanks to public funding to the tune of $8.3 billion, suggest these vaccines could be made for as little as $1.20 a dose.
Furthermore, despite benefiting from $8.3 billion of public investment in the development of their vaccines, the US companies have not paid their fair share of taxes. In the first half of 2021, Moderna paid a 7% US tax rate and Pfizer paid a 15% tax rate, well below the US statutory rate of 21%. The low tax rates paid by these US corporations point to a broken and dysfunctional tax system that allows corporations earning billions of dollars to pay a significantly lower tax rate than working families in the US. BioNTech, a German startup that produced the recipe for the Pfizer vaccine, paid a significantly higher tax rate of 31% tax rate in Germany while reaping a 77% profit margin.
"More than 200 million people have been infected during this pandemic, more than 4.5 million people have died, and at least nine new billionaires have been minted thanks to COVID," said Dinah Fuentesfina, Campaigns Manager at ActionAid International. "This truly is the inequality virus. We create vaccine billionaires but fail to vaccinate billions of people in desperate need. Given the vast public investment in the development of these vaccines and the overwhelming public health need throughout the world, these life-saving vaccines must be global public goods."
In the run up to the UNGA and an anticipated virtual COVID summit hosted by President Biden, activists are mobilizing across the world, including in the US, UK, Brazil, Germany, South Africa, and India, to demand the lifting of vaccine monopolies and sharing of vaccine recipes immediately to save lives. They have been joined by more than 140 former leaders and Nobel Prize winners including Francois Hollande, Helen Clarke and Gordon Brown who have written an open letter to German candidates ahead of the national election on Sept 26th calling on them to reverse German opposition to the waiving of patents and support immediate transfer of vaccine technology to manufacturers in developing countries.
Based on recently released Q2 financial data, the People's Vaccine Alliance estimates that Moderna has brought in more than $6 billion in revenue this year, $4.3 billion of which is profit--an astronomical 69% profit margin on its vaccines. Moderna expects total vaccine sales of $20 billion in 2021. At the same, Moderna is paying single-digit tax rates--it has paid only $322 million in tax in 2021 despite earning billions in profit.
Given that Moderna and BioNTech have no other significant commercial products besides COVID-19 vaccines, the total profit margins result almost exclusively from the vaccines. While Pfizer is not a start-up and sells multiple products, the COVID vaccine has been an enormous windfall for Pfizer as well.
The COVID vaccine now accounts for more than a third of Pfizer's overall revenue base. Pfizer has sold more than $11 billion in vaccines in the first half of this year. Pfizer is now projecting $33.5 billion in total vaccine sales for 2021, making the vaccine one of the top selling pharma products this year and potentially in the history of the pharmaceutical industry. Pfizer has stated that its vaccine profit margins are less than 30 percent, but because Pfizer provides financial information only for vaccine revenue, and not expenses, it is not possible to independently verify its profit margins. It has sold just 0.5% of its vaccine doses to the poorest countries.
"Vaccine hoarding by rich countries and profiteering by rich pharma companies when millions across the world are being denied protection are not only morally wrong, but also shortsighted and dangerous," said Silverman. "As the Delta variant clearly demonstrates, if COVID is left unchecked in other parts of the world, a mutation can lead to widespread transmission of the virus and severe illness or death amongst those who are not vaccinated. Future variants could send us back to square one. To truly get this virus under control, we need to end vaccine monopolies, share the recipe, ramp up production around the world and vaccinate as many people as quickly as possible."
The administration of additional booster shots in rich countries like the US, the UK, and other countries while poor countries languish far behind is likely to increase profits further and increase the risk further of vaccine resistant variants.
"Rich countries buying up more doses to give third shots to their residents while most countries struggle to provide first doses to their doctors and nurses illustrates the fundamental inequality that has prevailed in our response to COVID thus far," said Maaza Seyoum of the African Alliance and the People's Vaccine Alliance in Africa. "This unequal status quo is resulting in needless deaths across the globe and producing new variants that threaten public health everywhere--all to fatten the wallets for Big Pharma executives and corporate investors."
"These corporations have maximized their revenues and profits by preventing others from producing the vaccines and by minimizing the taxes they pay," concluded Silverman. "We need a People's Vaccine, which means sharing the vaccine recipe, leveraging the world's full manufacturing capacity, and producing enough doses for everyone. No one will be safe until everyone is safe."
Oxfam International is a global movement of people who are fighting inequality to end poverty and injustice. We are working across regions in about 70 countries, with thousands of partners, and allies, supporting communities to build better lives for themselves, grow resilience and protect lives and livelihoods also in times of crisis.
LATEST NEWS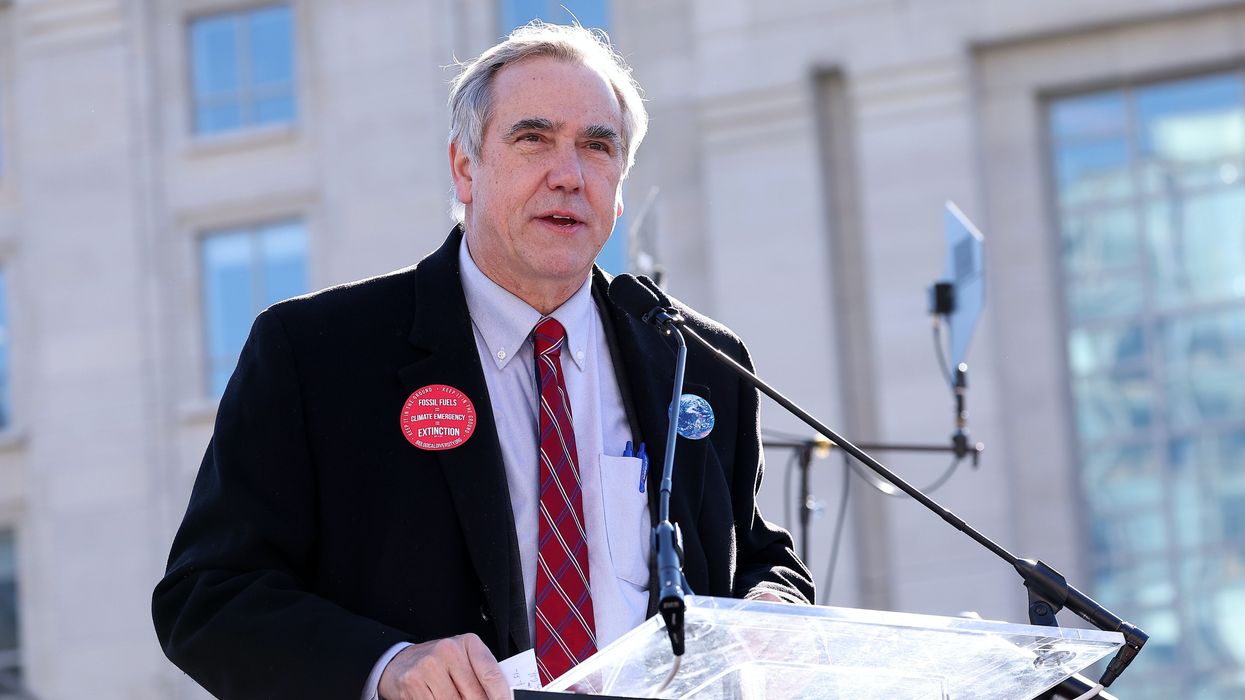 CP2, which the Biden administration is expected to either approve or reject in the coming months, would emit 20 times the climate pollution expected from the controversial Willow oil drilling project in Alaska.
Democratic Oregon Senator Jeff Merkley has joined the growing movement to stop the Calcasieu Pass 2, or CP2, a liquefied natural gas export terminal planned for Louisiana's Gulf Coast.
Experts warn that CP2, which the Biden administration is expected to either approve or reject in the coming months, would emit 20 times the climate pollution expected from the controversial Willow oil drilling project in Alaska.
"The Calcasieu Pass 2 LNG export terminal in Louisiana is the next climate litmus test," Merkley tweeted Thursday. "CP2 would poison communities and fly in the face of our climate goals."
Directly addressing President Biden, Merkley added: "Say no to CP2!"
Merkley's statement came less than a week after longtime climate activist Bill McKibben wrote an article in The New Yorker detailing how CP2—and the broader expansion of LNG exports it represents—threatens to undermine U.S. climate goals and force the 1.5°C temperature-rise target out of reach.
The U.S. is already the world's leading exporter of LNG, and CP2 is only the largest of at least 20 Gulf export terminals in the pipeline.
"If this buildout continues, and if you counted the emissions from this gas against America's totals, it would mean that American greenhouse gas emissions would not have budged since 2005," McKibben wrote on his Substack.
"Thank you Sen. Jeff Merkley for calling on POTUS to stop CP2 and protect Louisiana's coast, and our fishermen and shrimpers."
However, the Biden administration has a chance to stop the project. First, the Federal Energy Regulatory Commission (FERC) could reject CP2 at its October commission meeting, though McKibben noted in The New Yorker that this appears unlikely. In July, FERC opined that the project would not have a major impact on local resources, making no mention of its global climate impacts.
Then, the Department of Energy needs to grant CP2 a license to export gas through the terminal. Such a license can only be approved if an export is in "the public interest."
"After a northern hemisphere summer like the one we've just experienced, that should be an easy call," McKibben wrote on his Substack.
Merkley's statement indicates he agrees.
"Many many thanks for standing up here, Senator!' McKibben posted in response.
Climate advocacy group Oil Change International boosted Merkely's call.
"The proposed CP2 LNG export terminal is a climate and environmental justice disaster, many times over," the group wrote. "It's also a clear test for President Joe Biden."
CP2 also faces local opposition. Louisiana's Gulf Coast is on the frontlines of the climate crisis in myriad ways as it suffers sea level rise, more intense storms, and increased pollution that results from fossil fuel expansion.
The LNG buildout in particular destroys habitat for fish and shrimp, threatening the ecosystem and the livelihoods of fishers and shrimpers, according to a press release from local environmental justice group the Louisiana Bucket Brigade. The increase in shipping traffic brought by the terminals also makes fishing and shrimping more difficult.
"Thank you Sen. Jeff Merkley for calling on POTUS to stop CP2 and protect Louisiana's coast, and our fishermen and shrimpers," the group wrote on X, formerly Twitter. "This is the federal leadership we need. We'd love to have you come down and see firsthand how gas exports are decimating our beloved seafood industry."
The Louisiana Bucket Brigade also called on their own Senator, Republican Bill Cassidy, to step up.
"Are you going to protect your own constituents, the fishermen and shrimpers whose livelihoods will be decimated by CP2," the group asked, "or are you going to rely on Sen. Jeff Merkley from Oregon to do it for you?"
News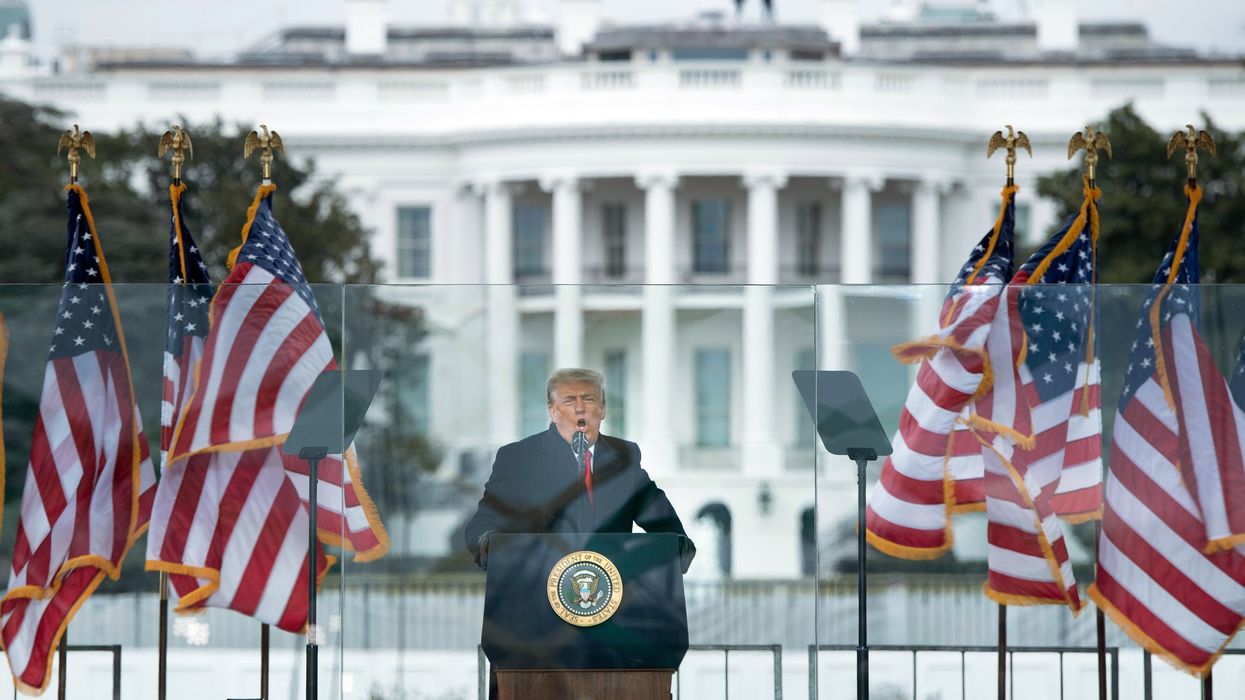 "Trump violated his oath of office and incited a violent insurrection that attacked the U.S. Capitol, threatened the assassination of the vice president and congressional leaders, and disrupted the peaceful transfer of power for the first time in our nation's history."
A progressive advocacy group on Friday filed a lawsuit on behalf of Michigan voters seeking to bar former U.S. President Donald Trump from the state's 2024 presidential ballot, arguing his role in inciting the deadly January 6, 2021 Capitol insurrection constitutionally bars him from holding public office.
Free Speech for People filed the suit, which contends that Trump—currently the frontrunner for the 2024 GOP nomination—is disqualified from holding public office under a constitutional provision known as the Insurrectionist Disqualification Clause.
As the group explains:
Enacted in the wake of the Civil War, Section 3 of the 14th Amendment disqualifies from public office any individual who has taken an oath to uphold the U.S. Constitution but then engages in insurrection or rebellion against the United States, or gives aid or comfort to its enemies. No prior criminal conviction is required. Trump's involvement in the violent attack on Congress to prevent the certification of election results, which resulted in the disruption of the peaceful transfer of power for the first time in our nation's history, disqualifies him from holding any future public office. State election officials do not need permission from Congress to enforce the Insurrectionist Disqualification Clause, just as they do not need congressional approval to enforce the U.S. Constitution in general.
"Donald Trump violated his oath of office and incited a violent insurrection that attacked the U.S. Capitol, threatened the assassination of the vice president and congressional leaders, and disrupted the peaceful transfer of power for the first time in our nation's history," Free Speech for People legal director Ron Fein said in a statement.
"Our predecessors understood that oath-breaking insurrectionists will do it again, and worse, if allowed back into power, so they enacted the Insurrectionist Disqualification Clause to protect the republic from people like Trump," Fein continued. "Trump is legally barred from the ballot and election officials must follow this constitutional mandate."
Mark Brewer, an attorney for Free Speech for People, said that "the United States Constitution makes Donald Trump ineligible to run for or serve in any public office in the country, let alone president."
"All Michigan voters, including the plaintiffs, have a well-established right to have only eligible candidates on the ballot" he added. "Since Secretary of State [Jocelyn] Benson has announced that Trump will be on the primary ballot unless a court orders otherwise, we are seeking a court order preventing Trump from being on the ballot."
Similar suits seeking to bar Trump from the 2024 ballot were filed earlier this month in Minnesota and Colorado.
Trump is also under federal indictment for his efforts to overturn his 2020 loss.
News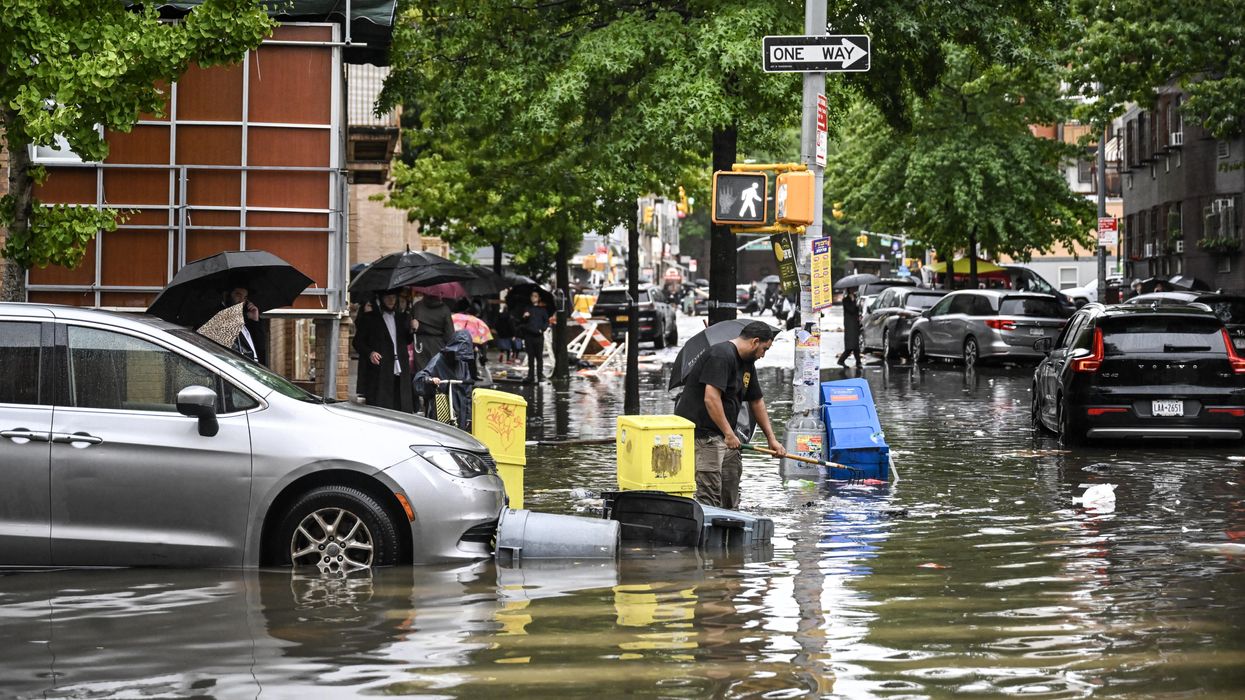 "One week ago, 75,000 people inundated New York City streets to demand the president end fossil fuels," said one campaigner. "Now, climate-fueled rains are submerging those same streets."
"This is the climate crisis," said youth-led grassroots organization Sunrise Movement on Friday as photos and videos of flooded streets and subway stations in the largest city in the United States went viral across social media.

The group shared a video of cars struggling to drive through water that was up to pedestrians' knees in Brooklyn, saying the image starkly illustrated the need to both prepare U.S. cities and infrastructure for fossil-fueled extreme weather events and to rapidly draw down planet-heating greenhouse gas emissions that have been linked to stronger hurricanes, rising sea levels, and other destructive changes.
"We need an all-out mobilization of our government and society to stop [the climate crisis] right now," said the group.
New York Gov. Kathy Hochul called the rainstorm that caused the flash flooding a "life-threatening rainfall event" and noted that there have been reports of some school buildings flooding, prompting administrators to move children to higher floors or close the buildings.

"No children are in danger as far as we know," said Hochul, adding that many New York City children use public transportation to get home from school. "We want to make sure we get the subways, the trains, our communication system, our transportation system working."
According to Richard Davis, president of Local 100 of the Transport Workers Union, some bus passengers on Friday were forced to stand on their seats as drivers navigated through high flood waters that seeped into buses.

Maintenance workers were using pumps to remove water from subway stations, and the Metropolitan Transportation Authority announced "extremely limited subway service," with many lines suspended or rerouted.
New York City Councilmember Chi Ossé criticized Mayor Eric Adams for failing to address the public until the crisis was well underway and said the flooding shows the city is "severely underprepared for the climate crisis."

Earlier this month Adams announced a new initiative aimed at mobilizing business owners to comply with Local Law 97, which will take effect in 2024 and would reduce carbon emissions from buildings.
According toGothamist, "environmental experts say the new plan will weaken the law's enforcement powers by giving qualified building owners an extra three years to meet carbon reduction deadlines."
Jean Su, energy justice director at the Center for Biological Diversity, took aim at the offshore drilling plan proposed by President Joe Biden on Friday over the objections of scientists and climate advocates. The five-year plan includes three new offshore gas leases in the Gulf of Mexico despite Biden's campaign promise to end offshore gas and oil drilling.
"We are in the climate emergency," said Su. "Yet the president is continuing to drill for oil and gas. He has to stop to give us a chance at a livable planet."

Earlier this month, noted Su, some of the same streets that were inundated with rainwater on Friday had been filled with tens of thousands of people demanding that Biden declare a climate emergency and take decisive action to speed the transition toward renewable energy.
"A week ago, we were hitting the streets of New York for Climate Week NYC," said grassroots group Rising Tide North America. "We shut down Citibank's headquarters and blockaded the New York Federal Reserve."
"[The New York Police Department] arrested lots of our friends," the group added. "Maybe they should have been arresting those bankers and bureaucrats who are responsible for this disaster."
News
Independent, nonprofit journalism needs your help.
Please Pitch In
Today!