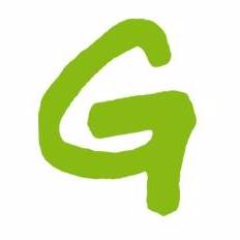 EU Court of Justice Rejects Bayer Attempt to Overturn Bee-Killing Pesticide Ban
The Court of Justice of the European Union has ruled today that the European Commission was right to ban the use of three bee-killing neonicotinoid pesticides - imidacloprid, clothianidin and thiamethoxam.
WASHINGTON
The Court of Justice of the European Union has ruled today that the European Commission was right to ban the use of three bee-killing neonicotinoid pesticides - imidacloprid, clothianidin and thiamethoxam. The court rejected Bayer's final attempt to overturn the ban and undermine the EU's 'precautionary principle' for the protection of the environment and human health, said Greenpeace.
The Court confirmed the ruling of the EU General Court of 17 May 2018, once again highlighting the importance of the precautionary principle. Greenpeace presented arguments to the court in defence of the ban, along with Pesticides Action Network Europe, Beelife and Buglife.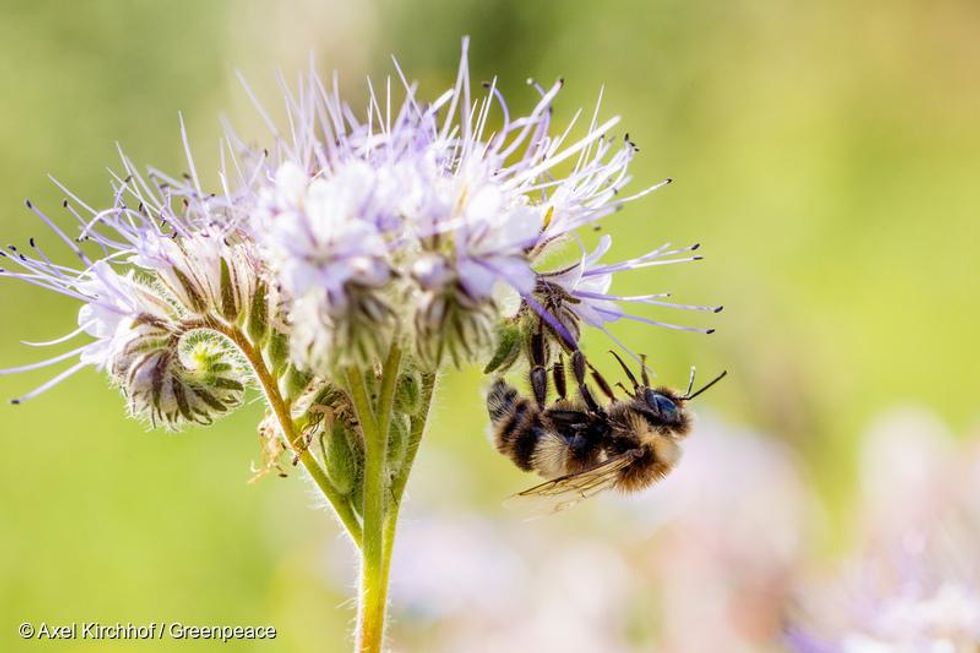 Greenpeace EU legal strategist Andrea Carta said: "The Court of Justice has reaffirmed that protecting nature and people's health takes precedence over the narrow economic interests of powerful multinationals and that the precautionary principle is a cornerstone of EU law. This means the EU has a responsibility and the power to ensure the safety of all pesticides, chemicals, GM crops and other dangerous products and substances."
However, this landmark decision does not mean an end to threats to bees and other pollinators in the EU. Several governments have circumvented the 2013 neonicotinoid ban by repeatedly granting temporary exemptions that allow the use of these banned pesticides. Research also indicates that several other pesticides currently used in the EU are a threat to bees and other pollinating insects, including four more neonicotinoids not covered by the 2013 ban.
Governments have also failed to reach an agreement on new testing guidelines for pesticides, in order to ensure that they do not harm bees, as required by EU laws on pesticides.
Andrea Carta added:"EU courts have again ruled that bees and other essential insects should be protected from dangerous pesticides, but governments continue to dish out exemptions and hold up attempts to put in place effective safety testing. This ruling shows they must adopt rigorous testing rules without further delay.
The Court also ruled that Bayer should pay legal costs incurred by environmental groups and the European Commission.
Greenpeace is a global, independent campaigning organization that uses peaceful protest and creative communication to expose global environmental problems and promote solutions that are essential to a green and peaceful future.
+31 20 718 2000
LATEST NEWS
"This more than $10 billion in ratepayer and taxpayer robbery would merely fund an insanely high-risk game of radioactive Russian roulette on the Lake Michigan shoreline," said one critic.
A coalition of 191 individuals and 185 groups representing thousands of people on Wednesday implored the federal government for the third time not to fund the revival of a roughly 51-year-old nuclear power plant that was shut down last May in Covert, Michigan.
In a letter to the U.S. Department of Energy (DOE), the coalition warned that providing financial aid to Holtec International, which purchased the Palisades Nuclear Plant (PNP) last June, could lead to a massive public health and environmental disaster that reverberates far beyond the shoreline of Lake Michigan—a source of drinking water for millions of people in multiple states.

A little over a week after taking ownership of PNP "under the false pretense of decommissioning it," Holtec secretly applied for funding from the DOE's Civil Nuclear Credit (CNC) program in early July to reopen the plant, the coalition explained in a statement. The company's application—supported by Democratic Michigan Gov. Gretchen Whitmer, who had been advocating for a "dangerous 'zombie reactor' bailout and restart scheme at Palisades" since April 2022—was made public in early September.
Thanks in part to opposition from the coalition, which sent its first letter to U.S. Energy Secretary Jennifer Granholm in September, the DOE rejected Holtec's first funding request in mid-November. The following month, however, Holtec announced it would apply for federal funding during a second round of allocations, prompting a second letter of opposition from the coalition.
As The Holland Sentinelreported earlier this month: "Holtec is taking a different route with its second attempt at funding. Rather than applying through the CNC program, the company applied for funds from the U.S. Department of Energy loan office."
Terry Lodge, legal counsel for the coalition's lead groups, Beyond Nuclear and Don't Waste Michigan, wrote in Wednesday's letter that "DOE's recently issued amended 'guidance,' which was specifically rewritten to enable Holtec to apply for $1.2 billion of federal taxpayer funds, is not legal under the Infrastructure Investment and Jobs Act (IIJA)."
"We understand that Holtec... may be applying to DOE for a subsidized loan under a different law, with the intention of using funds from the IIJA to pay off the loan," wrote Lodge. "We question whether such a combined transaction would be lawful under the IIJA. Even if it is, IIJA credits may not be used to support Palisades. Congress intended the IIJA to support only currently operating commercial nuclear reactors that face termination of operations for economic reasons. Palisades does not meet any criteria for eligibility."
The coalition once again asked Granholm—a former Democratic governor and attorney general of Michigan—and other high-ranking officials at the DOE to deny Holtec's request that the non-operational PNP be certified to receive such federal funding.
Most importantly, PNP is unable "to operate safely due to a litany of chronic and acute problems associated with age-related degradation and neglected maintenance on safety-significant systems, structures, and components," the coalition argued in its statement. "This includes the worst neutron-embrittled reactor pressure vessel in the country and perhaps the world, at risk of pressurized thermal shock through-wall fracture, which would lead to reactor core meltdown."
"But additional pathways to catastrophic meltdown include a reactor lid, as well as steam generators, that have needed replacement for 17 years or longer," the coalition continued. "Palisades' control rod drive mechanism seal leaks have been uniquely bad in all of industry, for more than a half-century. Now added to this long list is Holtec's neglect of vital maintenance, such as of the turbo-generator, bending under its own immense weight, as well as the steam generators, to name but two examples."

Holtec has "applied to DOE for a billion dollar federal taxpayer-backed nuclear loan guarantee under the Inflation Reduction Act, which it would use to promote the reactor restart scheme, hoping to pay it back over time with the CNC program bailout," said the coalition. In addition, Holtec is "seeking a more than billion dollar subsidy from the state of Michigan, as well as yet another lucrative, above-market rate power purchase agreement with an unnamed utility company in the area. Also, Holtec has applied to DOE for $7.4 billion in federal nuclear loan guarantees, authorized under the 2005 Energy Policy Act and congressionally appropriated on December 23, 2007, for the design certification, construction, and operation of four small modular (nuclear) reactors, more than one of which would also be located at the Palisades site."
In the words of Kevin Kamps, a radioactive waste specialist at Beyond Nuclear and board member of Don't Waste Michigan, "This more than $10 billion in ratepayer and taxpayer robbery would merely fund an insanely high-risk game of radioactive Russian roulette on the Lake Michigan shoreline."
"Both extremes of the risk spectrum would be co-located at the Palisades site, if Holtec gets its way," said Kamps. "The ever-worsening breakdown phase risks at the old reactor would exist alongside the break-in phase risks of the new reactors, risking a Chernobyl-scale catastrophe, with the potential for Fukushima-style, domino-effect, multiple meltdowns."
According to The Holland Sentinel: "Holtec has acknowledged there will be 'a number of hurdles' to reopening the plant even if funding is secured. Those include financial commitment from the state, procuring a power purchasing agreement, upgrading the switchyard, partnering with a licensed operator for the restart, rehiring qualified and trained staff, and maintenance and delayed capital improvements of the facility—the plant closed earlier than planned due to failure of a control rod drive seal."
Citing comments a U.S. Nuclear Regulatory Commission official made during a public meeting on Monday, MLivereported this week that PNP "would be the first plant to enter the decommissioning phase and then try to restart."
During the meeting, Kamps declared, "Over my dead body are you all going to get away with this."
News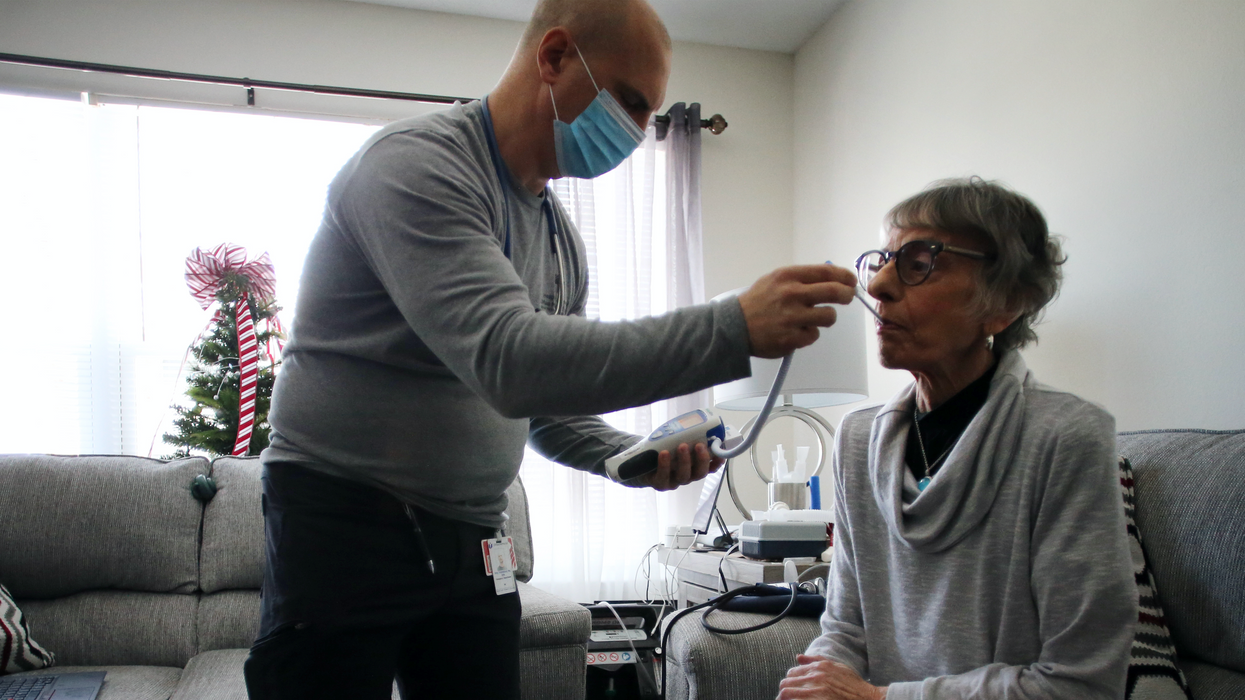 "The damage that private equity has wrought on Americans' healthcare from cradle to grave, simply for profit, has become a life-or-death situation."
Private equity's ownership of U.S. healthcare providers is incompatible with the needs and best interests of patients and should be checked with federal legislation, according to a report published Wednesday by the consumer advocacy group Public Citizen.

Critics of for-profit care have long decried private equity's focus on maximizing returns through practices including slashing staff, surprising patients with astronomical bills, and eschewing low-margin care upon which vulnerable populations rely. The new report—authored primarily by Public Citizen healthcare policy advocate Eagan Kemp—examines investment firms' impact on more than a dozen healthcare sectors, from reproductive health through end-of-life care.
"Private equity acquisitions in the healthcare sector have steadily climbed since the financial crisis in 2009, particularly in the past five years," a summary of the report notes. "Unlike acquisitions of hospitals, which typically occur under a public spotlight, the private equity industry's acquisitions of physician practices and other healthcare business lines often occur with little or no disclosure or public scrutiny, hindering the ability of regulators and watchdogs to monitor the effects of private equity ownership."
According to the report:
In general, the private equity industry's business model poses risks to the long-term sustainability of entities that the industry acquires. That is, in large part, because private equity purchases are typically financed with debt that is immediately transferred onto the books of the businesses acquired, thus leaving the acquired entities with debt burdens to manage.

Meanwhile, private equity investors seek outsize returns on an accelerated timeline, generally aiming to exit investments in three to five years with returns of 20%-30% per year. This objective induces them to take short-sighted steps to supercharge profits or otherwise wring capital out of the assets they acquire.

The risks posed by private equity investments in healthcare are particularly acute. After all, the services healthcare providers offer can spell the difference between life and death. Private equity has targeted segments of the healthcare industry since at least the 1990s, with many predictable outcomes. Among them, shocking lapses in safety have occurred, prices have risen faster than at non-private equity acquired entities, and patients have been subjected to price gouging schemes.

The conflict between providers' obligations to provide the best care and private equity investors' insatiable appetites for maximized [returns] provides is clear. "You can't serve two masters," a doctor who previously worked for private equity-owned U.S. Dermatology Partners toldBloomberg. "You can't serve patients and investors."
"Thanks to a lack of transparency, we don't know everything about private equity's incursion into healthcare. But what we do know is shocking and immoral" said Kemp. "The damage that private equity has wrought on Americans' healthcare from cradle to grave, simply for profit, has become a life-or-death situation. Transparency and oversight are needed, stat."
The report suggests legislative solutions including Sen. Elizabeth Warren's (D-Mass.) Stop Wall Street Looting Act and Rep. Pramila Jayapal's Healthcare Ownership Transparency Act. The latter, according to Jayapal's office, "would require private equity firms and other financial interests to disclose ownership stakes in healthcare facilities including nursing homes."
A September 2022 Public Citizen report detailed how federal regulators had failed to implement a 2010 law requiring nursing homes to disclose their owners. Other investigations during the Covid-19 pandemic found that home healthcare, hospice, and nursing facilities and services owned by investment firms often provided a lower standard of care.
"We applaud Rep. Jayapal's ongoing effort to shine a light on the dangerous toll private equity vultures are taking on our health," Public Citizen president Robert Weissman said in a statement. "Adequate regulation of this predatory industry is acutely critical when it comes to the healthcare sector."
News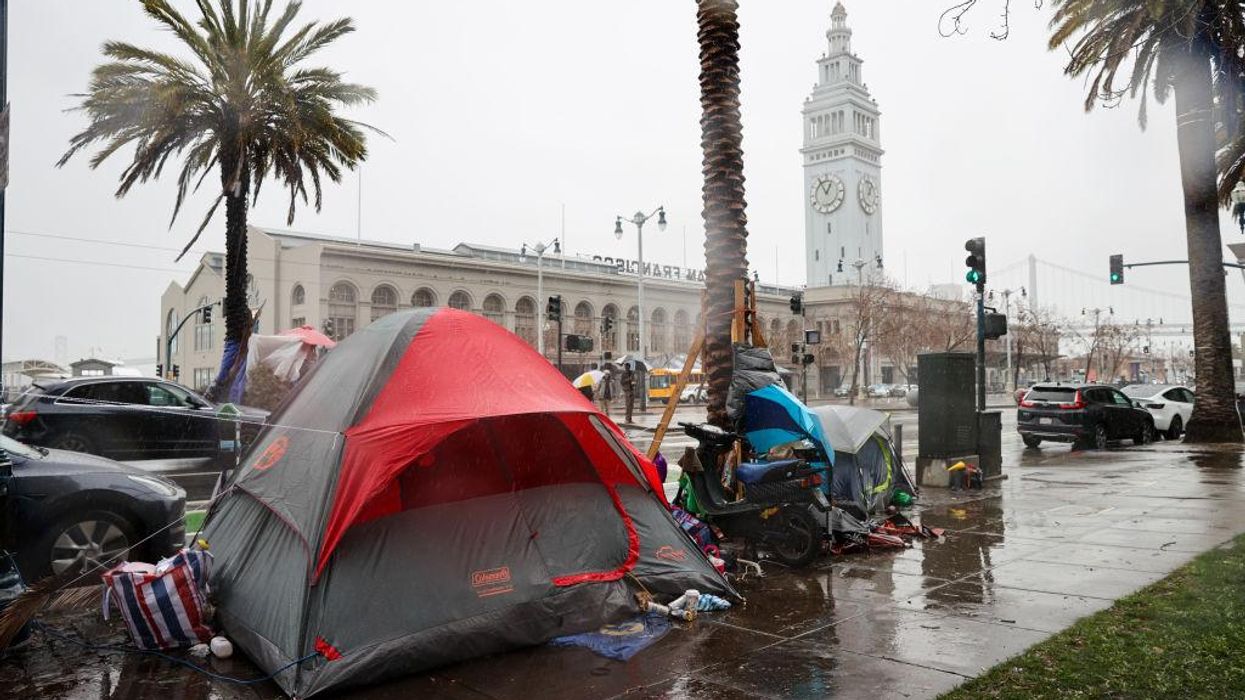 "In the richest country in the world, it is a moral imperative that we take this issue head-on," said Rep. Pramila Jayapal.
Declaring that homelessness and housing insecurity is the result of "a structural failure of a country that has refused to make safe and affordable housing a priority," U.S. Reps. Pramila Jayapal and Grace Meng on Wednesday reintroduced the Housing is a Human Right Act and called on the federal government to provide $300 billion to end the crisis facing unhoused people.
The legislation would invest more than $200 billion in affordable housing and support services, $27 billion annually for services for unhoused people, and $100 million per year for community-driven alternatives to people experiencing homelessness.
Other funds would go to support communities at heightened risk for homelessness.
"Housing is a human right, and nobody in the world should be without a place to call home, especially not in America," said Meng (D-N.Y.). "This is an issue that impacts individuals for a number of reasons and sometimes isn't fixed with just a physical roof above a person's head."
The bill was reintroduced as real estate website Realtor.com released an analysis showing that even for people who have a place to live, housing is becoming more precarious across the United States.
The U.S. Department of Housing and Urban Development recommends that people spend less than 30% of their income on housing, but eight of the country's top 50 metropolitan areas now have "a rent share higher than 30% relative to the median household income," including Miami, Los Angeles, New York, and San Diego.
Even in more affordable cities renters are spending more, with the average monthly rent in Cincinnati, Ohio costing 19.4% of the average monthly income—up from 18.4% last year. In Birmingham, Alabama, renters spend an average of 22.2% of their income on housing.
"As costs have risen and the minimum wage has stagnated, it would take the average minimum wage worker more than 96 hours of work per week to afford a two-bedroom rental," noted Jayapal (D-Wash.).
The shrinking stock of affordable housing is linked to the crisis of homelessness, which more than half a million people in the U.S. experienced in 2022—up by 3% from 2020.
"The crisis of housing instability is one that can be fixed by investing in housing infrastructure and supportive services for vulnerable communities," said Jayapal.
The legislation has been co-sponsored by Democratic lawmakers including Reps. Jamaal Bowman of New York, Cori Bush of Missouri, James McGovern of Massachusetts, Alexandria Ocasio-Cortez of New York, and Rashida Tlaib of Michigan.
The $200 billion proposed investment included in the bill would go toward McKinney-Vento Emergency Solutions Grants, which fund engagement with people experiencing homelessness and improve emergency shelters; and Continuum of Care grants, which help rehouse people who have faced homelessness.
The legislation would also:
Create a new grant program to invest in humane infrastructure, providing municipalities with $6 billion a year through a flexible program that will allow them to address their most urgent housing needs to keep people in stable housing and support those experiencing homelessness;
Incentivize local investments in humane, evidence-based models to support people experiencing homelessness, including alternatives to criminalization and penalization;
Provide $10 billion for Federal Emergency Management Agency food and shelter grants while improving grants to better represent high rates of homelessness and income inequality; and
Authorize $100 million in grants to public libraries to provide assistance and tailored supports to persons experiencing homelessness.
"In the richest country in the world, it is a moral imperative that we take this issue head-on," said Jayapal. "Housing is a human right—and every person deserves to have a safe place to call home."

News
SUPPORT OUR WORK.
We are independent, non-profit, advertising-free and 100%
reader supported.