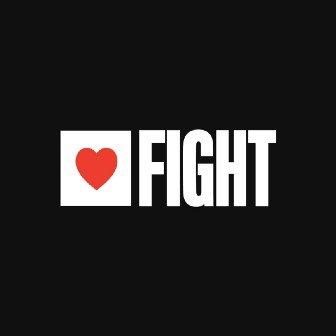 First-of-its-Kind Letter Calls for Ban on Private and Corporate Use of Facial Recognition
Groups call facial recognition "too dangerous to exist," say it must be abolished.
WASHINGTON
More than 20 civil and human rights organizations are expanding the fight against facial recognition and calling for a ban not only on government and law enforcement use of the technology, but also private and corporate use.
The letter, which highlights recent abuses by corporations including Uber Eats, Amazon, and Apple, states that this technology threatens to suppress workers' rights to organize, makes frontline workers susceptible to harassment and exploitation, puts personal biometric data in danger, and exacerbates existing biases.
The letter says that "In a world where private companies are already collecting our data, analyzing it, and using it to manipulate us to make a profit, we can't afford to naively believe that private entities can be trusted with our biometric information. A technology that is inherently unjust, that has the potential to exponentially expand and automate discrimination and human rights violations, and that contributes to an ever growing and inescapable surveillance state is too dangerous to exist."
While the call to ban law enforcement and government use of facial recognition has grown, and lawmakers have banned this use in many cities (and introduced a federal bill), Portland, OR is the only city to ban private use of facial recognition thus far. The organizations point to the Portland legislation as a template for other lawmakers to address the concerns with private and corporate use of the technology, and call on "local, state, and federal elected officials, as well as corporate leaders, to ban the use of facial recognition surveillance by private entities."
"There is zero reason to believe that corporations can use this technology responsibly, especially at a time when these companies are already collecting our data and using it to manipulate us for profit," said Caitlin Seeley George (she/her), Director of Campaigns and Operations at Fight for the Future. "This technology is inherently discriminatory and dangerous, no amount of regulation can address that. In order to protect people in workplaces, stores, restaurants, hospitals, transit and beyond, we must ban it."
"Opt-in consent based regulatory frameworks will not address these harms," added Evan Greer (she/her), Deputy Director at Fight for the Future. "If employees have to agree to being under constant facial recognition surveillance in order to have a job, that's not meaningful consent. If a patient has to agree to have their biometric information collected in order to receive care at a hospital, that's not really consent. Even more innocuous uses, like getting your face scanned to buy a burrito come with significant risks. The vast majority of people have no idea what the dangers of this technology are, and putting the onus on them fails to recognize power imbalances."
"Facial recognition technology poses serious threats to personal freedom. Letting this tool of authoritarian control spread throughout the private sector has serious implications for worker organizing rights and heightens the risk of catastrophic biometric data breaches," said Tracy Rosenberg, Advocacy Director at Oakland Privacy. "You can't replace your face, The troubled record of facial recognition technology in identifying darker skinned people and youth poses severe dangers for people too often criminalized. Facial recognition technology should be put back in the bottle. We don't need it and the dangers can't be regulated away."
"Facial recognition being prone to racial bias is not its only problem. If it were 100% accurate, it would be horrifying. If you're tracked wherever you go, your movements are laid bare for any company or government to exploit. Facial recognition deployments strip away your whole right to be let alone, in the name of more efficient advertising and policing. It's not worth it," said Alex Marthews, National Chair of Restore The Fourth.
"Corporate facial recognition fuels racist policing of Black, brown, and immigrant communities," said Aly Panjwani, Policy & Advocacy Manager at the Surveillance Technology Oversight Project. "Facial recognition is biased, broken, and dangerous to the livelihood of working-class people. This technology exists to monitor, exploit, and incarcerate and must be banned."
"The companies that develop and sell facial recognition technology need to recognize and confront its inherent dangers - and they need to stop it now," said Michael Connor, Executive Director of Open MIC, a nonprofit which has organized corporate shareholders to oppose the spread of facial recognition. Connor noted that a shareholder proposal at Amazon highlighting the human rights risks of the company's facial recognition product won more than 40 percent of the independent shareholder vote at Amazon's 2020 annual meeting, with yet another vote scheduled at this year's upcoming 2021 annual meeting. "Investors increasingly understand the dangers of facial recognition," Connor said. "Managements and boards of directors should take note."
"Facial recognition is one of the most dangerous forms of surveillance ever invented. We know that its use--both by private and government entities--puts Black and brown communities already targeted by state violence at an even higher risk of arrest and incarceration. And we know that it's already being used to target & silence protesters, deport migrant families, and control and surveil workers by their employers at Amazon warehouses and beyond. It's clear to us that the dangers this technology poses can't be "reformed" or "regulated" and we cannot trust tech companies--who are making enormous profits off of this tech--with the surveillance tools they already have. We must ban corporate & private use of facial recognition and fight for a surveillance-free future for all of us," added Laura Barrios, Campaign Manager, MPower Change.
"Corporate use of facial recognition will serve as an end-run around bans on government use of the technology and is a profound danger to the public in its own right. Face surveillance is too powerful for any entity to use because it enables widespread and surreptitious tracking of individuals on the back of cheap and omnipresent devices, cameras. The harms of facial recognition, both when it errs and when it is accurate, fall predominantly upon people of color, low-income individuals, and migrants. The use of this technology threatens to turn everyone into a suspect. FRT also permits unprecedented surveillance of workers, both on the job and off the clock. The only responsible step is for corporations to stop using facial recognition," said Jeramie Scott, Senior Counsel and Director of the Surveillance Project at the Electronic Privacy Information Center.
"Let's face it, the new gold standard for corporate power is private data, and owning your face is about as personal as it gets. Furthermore, corporations using facial recognition technology further exacerbates the criminalization of Black and Brown people," said Matt Nelson, Executive Director of Presente.org, the nation's largest Latinx digital organizing group. "Profiting from a surveillance state is an unethical, dangerous racket and has no place in a future democracy that works for all of us."
The release of this letter comes after a handful of recent cases that highlight the growing problem of facial recognition being used by corporations: the hack of more than 150,000 Verkada security cameras that include facial recognition software and are used in offices, gyms, hospitals, jails, schools, police stations, and more; Disney's announcement that it will be testing facial recognition at the entrance to the Magic Kingdom, and the incidences with Uber Eats, Apple, and Amazon previously mentioned.
Organizations signed onto the letter include Action Center on Race and The Economy (ACRE), American-Arab Anti-Discrimination Committee, Cryptoharlem, Daily Kos, Data for Black Lives, Demand Progress, Electronic Privacy Information Center (EPIC), Fight for the Future, Greenpeace USA, Massachusetts Jobs with Justice, MediaJustice, MPower Change, Muslim Justice League, Oakland Privacy, Open MIC (Open Media & Information Companies Initiative), Presente.org, Privacy PDX, Public Citizen, RAICES, Restore the Fourth, RootsAction.org, Secure Justice, S.T.O.P. (Surveillance Technology Oversight Project), and United We Dream.
Fight for the Future is a group of artists, engineers, activists, and technologists who have been behind the largest online protests in human history, channeling Internet outrage into political power to win public interest victories previously thought to be impossible. We fight for a future where technology liberates -- not oppresses -- us.
(508) 368-3026
LATEST NEWS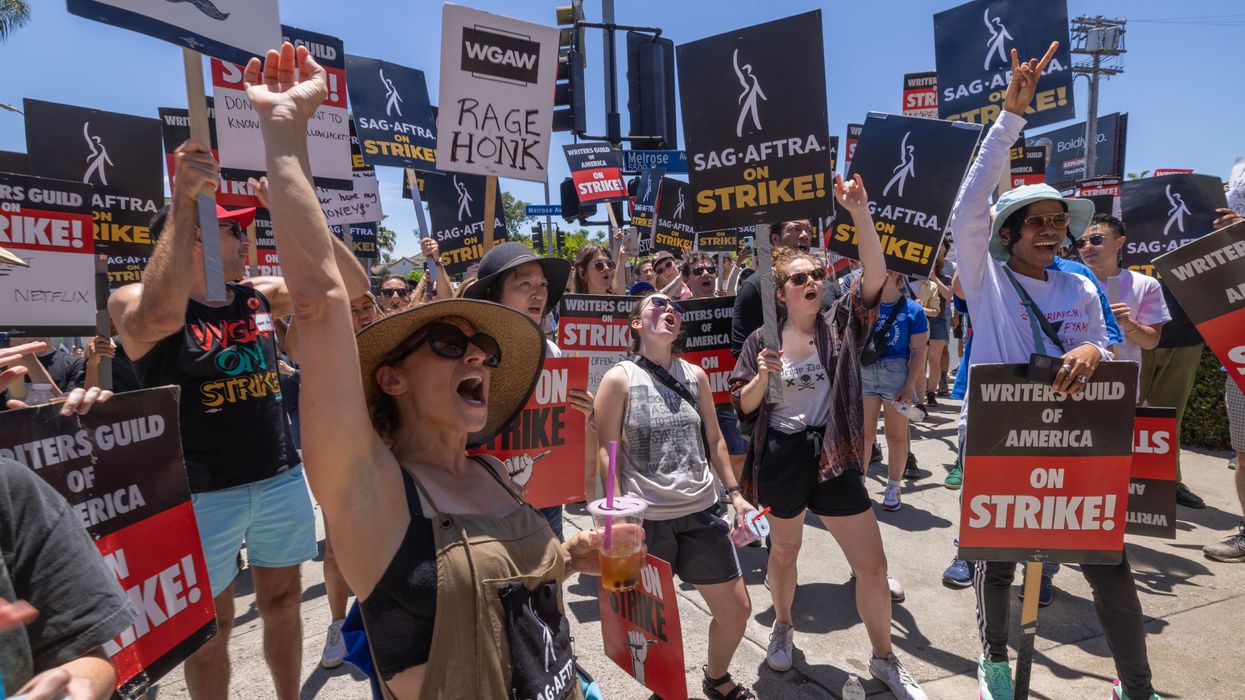 The California governor on Saturday rejected bills that would have given unemployment insurance to striking workers and OSHA protections to domestic employees.
California Gov. Gavin Newsom vetoed too important pieces of labor rights' legislation on Saturday: one that would have given unemployment insurance to striking workers and another that would have extended protections to domestic employees.
Newsom's vetoes come as both California and the nation have seen a number of high profile strikes this year, including by Hollywood writers and actors.
"This veto tips the scales further in favor of corporations and CEOs and punishes workers who exercise their fundamental right to strike," California Labor Federation leader Lorena Gonzalez Fletcher said in a statement. "At a time when public support of unions and strikes are at an all-time high, this veto is out-of-step with American values."
Senate Bill 799, which passed in September, would have offered unemployment insurance to workers on strike for 14 days or more. It came while both the Screen Actors Guild-American Federation of Television and Radio Artists (SAG-AFTRA) and the Writers Guild of America (WGA) were out on strike in the first writer and actor double-feature work stoppage in 60 years.
In a statement, Newsom said he was vetoing the bill for economic reasons, arguing that the state's unemployment insurance had been governed by the same financial structure since the 1980s, was "vulnerable to insolvency," and already expected to be almost $20 billion in debt by the end of the year.
"Now is not the time to increase costs or incur this sizable debt," Newsom said.
However, The Sacramento Beepointed out that Newsom's veto might have been made politically easier by the fact that the WGA ended its strike Wednesday after reaching a tentative deal with the studios.
Democratic State Sen. Anthony Portantino, who introduced the bill, said he thought the summer's labor actions only showed how necessary the bill was.
"I am disappointed in the Governor's veto," he tweeted. But he said the fight wasn't over.
"The need continues and so will efforts to make this law in CA," he said.
Also on Saturday, Newsom delivered another blow to the state labor movement when he vetoed SB 686 to give domestic workers protections under the state's Occupational Safety and Health Administration (OSHA).
"I'm deeply disappointed that the governor doesn't recognize the inherent worth and dignity of those women who care for our homes and families by vetoeing SB 686," tweeted the bill's author Sen. María Elena Durazo. "That measure would've insured that domestic workers have the same occupational health and safety protections as others."
This is the second time that Newsom has vetoed a Durazo bill along similar lines, the Los Angeles Timesreported. The last was in 2020.
Newsom argued then and now that it is not possible to regulate private homes like businesses. For example, the bill would have required homes that asked cleaners to use bleach to provide eyewash stations.
"I am particularly concerned given that approximately 44% of the households that employ domestic workers are low-income themselves, that this bill creates severe cost burdens and penalties for many people who cannot afford them," he wrote in his veto message.
The bill was backed by the California Domestic Workers Coalition and immigrant rights groups like the Instituto de Education Popular del Sur de California.
Nancy Zuniga, a program manager for that group and a supporter of the bill, said she was inspired by her mother who is still cleaning homes at 63, though Zuniga hopes she can retire.
"If we don't protect domestic workers, what condition will she be in when she reaches that moment?" she asked the LA Times. "A lot of them will do this until they pass."
According to a 2020 report from the University of California, Los Angeles, 85% of domestic workers live with muscular and skeletal injuries.
News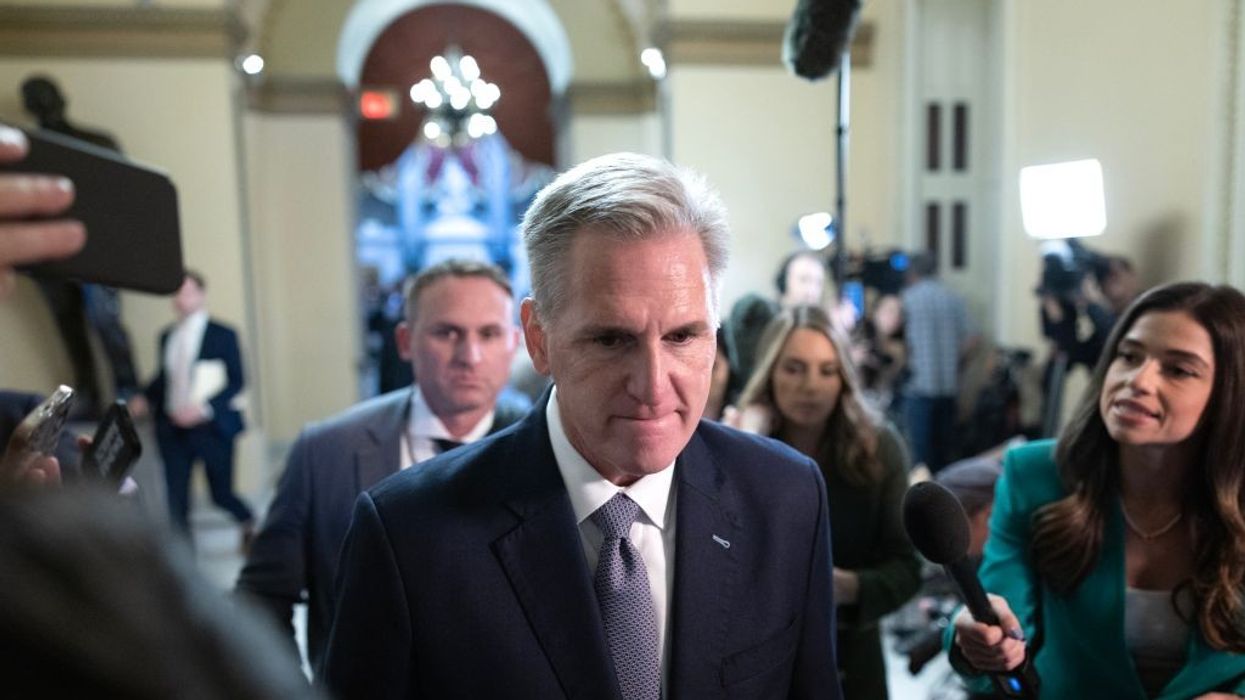 "In divided government, appropriations bills must be bipartisan to pass," Sharon Parrott said, adding that the House must "shift its approach."
With a government shutdown narrowly avoided hours from the midnight Sunday deadline, Center for Budget and Policy Priorities president Sharon Parrott had advice for how lawmakers could move forward.
"With a stopgap measure in place, Congress needs to pass funding bills that meet the needs of people, communities, and the economy and eschew cuts already rejected in the debt ceiling agreement," Parrott wrote Saturday on the social media site formerly known as Twitter.
Parrott noted that the House was only able to pass a continuing resolution (CR) to keep the government temporarily funded Saturday when Speaker Kevin McCarthy (R-Calif.) abandoned attempts to pass partisan spending bills and instead pivoted to a bipartisan, clean CR with no additional social spending cuts or right-wing policies tacked on.
"They shouldn't repeat this mistake as Congress moves to complete full-year funding bills that meet the nation's needs."
"In divided government, appropriations bills must be bipartisan to pass," Parrott continued Saturday. "That's how the Senate has crafted funding bills this year, and today's House CR vote shows it is the only path forward. But that means the House needs to shift its approach."
In an August report, David Reich of the Center for Budget and Policy Priorities (CBPP) observed that the House appropriations bills up until that point had been passed along partisan lines, with Republicans including steeper cuts to non-military spending than those negotiated in the debt ceiling agreement, rolling back Inflation Reduction Act funding earmarked for addressing the climate crisis and modernizing the Internal Revenue Service, and tacked on riders attacking LGBTQ+ rights, racial justice, and reproductive freedom.
"The House's sharply partisan approach is likely to make it harder to reach an agreement on final funding bills," he predicted accurately.
Now that the House has passed a temporary clean CR, Parrott urged Republicans to learn from the experience.
"It took House Republicans too long to abandon their partisan approach of deep cuts and controversial riders in a CR," Parrott said. "They shouldn't repeat this mistake as Congress moves to complete full-year funding bills that meet the nation's needs."
If they return to pushing cuts and poison pills, she warned, "that would only waste more time and risk more shutdown drama."
Whether House Republicans will heed her advice remains to be seen. As of Sunday, most of the talk within the party revolved around whether or not the far-right flank would challenge McCarthy's speakership over Saturday's compromise.
Matt Gaetz (R-Fla.) toldABC News' This Week that he planned to file a motion in the coming week to remove McCarthy.
"I am relentless and I will continue pursue this objective," Gaetz said.
In response, McCarthy told Gaetz to "Bring it on" when speaking withCBS's Face the Nation.
"Let's get over with it and let's start governing," he said.
In a Sunday appearance on CNN's State of the Union, however, Rep. Alexandria Ocasio-Cortez questioned the Republicans' ability to do that.
"The Republican Party right now is completely out of step with the American people," she said, observing that even self-described moderates had voted for spending bills that would cut funding for low-income schools by 80%.
"This is not a moderate party, period," she said. "There are not moderates in the Republican Party."
As a shutdown loomed, She said the party had "run around the House like a Roomba until they found a door that House Democrats opened."
News
Despite Saturday's reprieve, Sen. John Fetterman warned that "pushing the snooze button solves nothing, because these same losers will try to pull the same shit in 45 days."
A government shutdown was averted Saturday night after the Senate voted 89 to 9 to approve a stopgap spending measure passed by the House of Representatives that afternoon.
The agreement funds the government for 45 days and includes an additional $16 billion in disaster funding as New York City mops up from flash flooding following an extreme rain storm. It does not include aid for Ukraine.
"It has been a day full of twists and turns, but the American people can breathe a sigh of relief," Senate Majority Leader Chuck Schumer (D-N.Y.) said on the Senate floor. "There will be no government shutdown."
"This is not entertainment, it's governance. We must not allow the Freedom Caucus to turn our government into The Steve Wilkos Show."
The bill now heads to President Joe Biden for his signature.
"This is good news for the American people," Biden said in a statement. "But I want to be clear: We never should have been in this position in the first place."
Biden criticized far-right Republicans in the House for demanding cuts beyond what the president had negotiated with House Speaker Kevin McCarthy (R-Calif.) in a deal that progressives had already criticized for slashing programs for needy Americans and pushing through the controversial Mountain Valley Pipeline.
"They failed," Biden said of the far-right bloc.
MoveOn executive director Rahna Epting pointed out on social media that "this entire crisis was a GOP manufactured one."
"The Republican controlled House of Reps couldn't get their act together, and their endless infighting only transpired into bare minimum alignment at the 11th hour," Epting said.
Sen. Bernie Sanders (I-Vt.) celebrated the fact that the far-right bid to enshrine even steeper cuts to the social safety net did not succeed.
"I'm delighted that Congress was able to avoid a painful and unnecessary shutdown," he tweeted. "I'm also pleased that programs working families need were not cut and that there was a good increase in funds for disaster relief which will help Vermonters rebuild from July's terrible flooding."

Sen John Fetterman (D-Pa.), however, pointed out that the Republicans could force a similar crisis again on November 17 when the stopgap agreement expires.
"I voted at 8:30 pm on a Saturday night, that's my job. But the American people should never have to worry about their government shutting down," Fetterman posted on social media. "Pushing the snooze button solves nothing, because these same losers will try to pull the same shit in 45 days."
"I voted yes tonight to keep the government open, but I'm done normalizing this dysfunction," he continued. "This is not entertainment, it's governance. We must not allow the Freedom Caucus to turn our government into The Steve Wilkos Show."
Epting also expressed concern about what would happen when the deal expired.
"We do this all over again in 45 days, and Republicans will shut the government down then," Epting said. "This likely leads to more instability and extremism in the House as the far right will try to remove McCarthy over this. If we elect clowns, we get a circus."
Before the larger budget fight, Congress is now poised to take up the question of additional funding for Ukraine, something Biden, Schumer, and Sanders all flagged as a priority.
House Democratic leadership also said they expected a House vote on Ukraine funding soon in a statement reported by Jake Sherman of Punchbowl News.
News
Independent, nonprofit journalism needs your help.
Please Pitch In
Today!