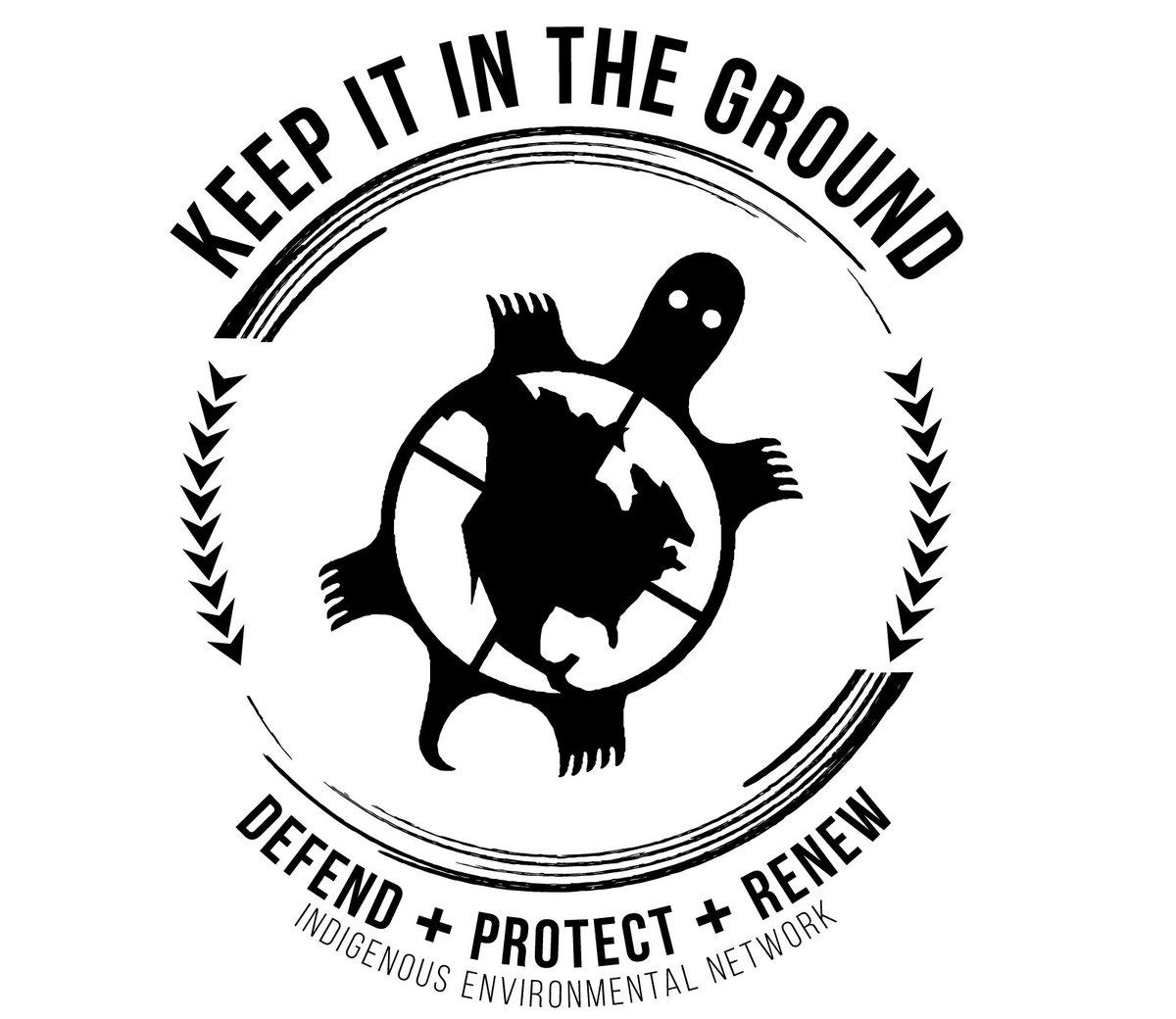 For Immediate Release
Contact:
San Antonio: Diana Lopez, 210.535.7060, swujustice@gmail.com 
Houston: Juan Parras, 281.513.7799
Frontline Organizations Demand a Just Recovery After Millions are Left to Freeze in the Face of Another Climate Catastrophe in Texas & the Southeast
Call on Officials to Invest in Community Solutions for Safe & Reliable Energy
WASHINGTON
As our neighbors burn furniture to stay warm amidst widespread power outages in below freezing temperatures, this arctic weather event, fueled by the climate crisis, has exposed the vulnerability of the Texas power grid and its failure to effectively serve its people. It is clear how much we need a just recovery: an all-encompassing, community-based, solutions oriented approach putting community needs and equity above profit in these times of climate chaos. We must prioritize a Just Transition to a modern, regenerative and renewable energy system, one that is clean and safe for us all.
The current reliance on the fossil fuel industry and the historic stranglehold its industry holds in Texas politics underlies the lack of comprehensive extreme weather planning, mitigation and preparedness. This has left the region, state and especially frontline communities, in a state of continuous crises. While the oil and gas industries have tried to blame what is happening on alternative energy models, the reality is they did not build resilient infrastructure that can adapt to increasingly extreme weather.
An outdated, overly fossil fuel reliant, heavily privatized electricity grid has failed, leaving 3 to 4 million households without power for days not only in Texas, but throughout the region that is the cradle of this industry. Far too many people have died and hundreds more have been hospitalized, as Indigenous, Black, Latinx, Asian and other frontline communities once again remain the hardest hit. Thousands more are also facing contaminated water and massive damages from broken pipes. The privatization of the Texas energy grid is the seed of this crisis, where the profits of fossil fuel industries have been prioritized over the needs of the people.
The climate crisis is risking lives and it is impacting all communities, those at the margins are the hardest hit. Individuals with disabilities that rely on medical respirators, families having to break quarantine to keep eachother safe, and all the while the cost of energy increases during a time where the economy is a long way from stabilizing.The true cost of ignoring climate change is sadly yet to come, as those affected by this most recent extreme weather in the region are seeing the aftermath of burst water pipes, non weatherized homes and outdated infrastructure ill-equipped to handle the reality of climate change.
While our communities work to recover from Covid-19, massive job loss and the current climate crises, now is the time for investments to move toward a Just Transition to rebuild clean water and energy infrastructure for our future. We can put millions of people to work by creating locally controlled clean energy jobs, building new stable systems of power without pollution, and energy without exploitation. This is the time to Build Back Fossil Free.

Water and energy are not commodities -- they are basic human rights. We need emergency response right now to distribute solar power, clean water and basic emergency needs for vulnerable communities as well as long term changes toward a healthy and sustainable future. We recognize that other communities in neighboring states are also impacted by the devastating winter vortex, power outages and water shortages. We support their efforts to self organize and will act in coordination and solidarity with all of those on the frontlines of climate catastrophes.

As our communities continue to care for each other through local mutual aid networks long established to deal with crises like these, we call on local and state officials to immediately begin a just recovery by:

Organizers & Organizations, Foundations & Philanthropists
Moving funds directly to mutual aid and grassroots organizations working on the frontlines to support Black, Indigenous, people of color communities. These existing networks are the lifeline of neighborhoods and work to rapidly support the needs of people while working to change the policy and/or structures that fail the people.
Including the most impacted populations and communities into municipal and state climate action planning bodies to directly create solutions and implementation on the ground. The largest municipalities in Texas have passed climate actions plans which often don't exert direct control over their utilities, the largest climate polluters.
Municipal & State:
Truthful assessment of what went wrong, who is responsible and what can be done to fix the problem(s) so they don't happen again.
Creating a municipal fund using local contractors to support weatherizing homes, fixing residential water pipes, and updating home electrical to support extreme weather.
Investing in decentralized, regenerative energy micro-grids for emergencies that can be counted on providing critical needs during times of disaster.
Establish an ongoing emergency short term and immediate funding vehicle for workers who have suffered loss of wages due to transportation issues, closures, as well as for other unanticipated costs in times of disaster and crises.
Local and state officials support a Green New Deal to be passed and enacted at the federal level.
Elimination of gas and electric cutoffs as policy for nonpayment for those in crisis through the COVID-19 crisis and permanently for those at or below 200 percent of federal poverty guidelines.
Extension of an eviction moratorium through the current crisis and rehousing of homeless and vulnerable populations.
Federal:
Biden should reenact the export ban on all fossil fuels.
Acceleration of research and deployment of energy efficiency, renewable energy, and energy storage systems.
Established in 1990 within the United States, IEN was formed by grassroots Indigenous peoples and individuals to address environmental and economic justice issues (EJ). IEN's activities include building the capacity of Indigenous communities and tribal governments to develop mechanisms to protect our sacred sites, land, water, air, natural resources, health of both our people and all living things, and to build economically sustainable communities.
LATEST NEWS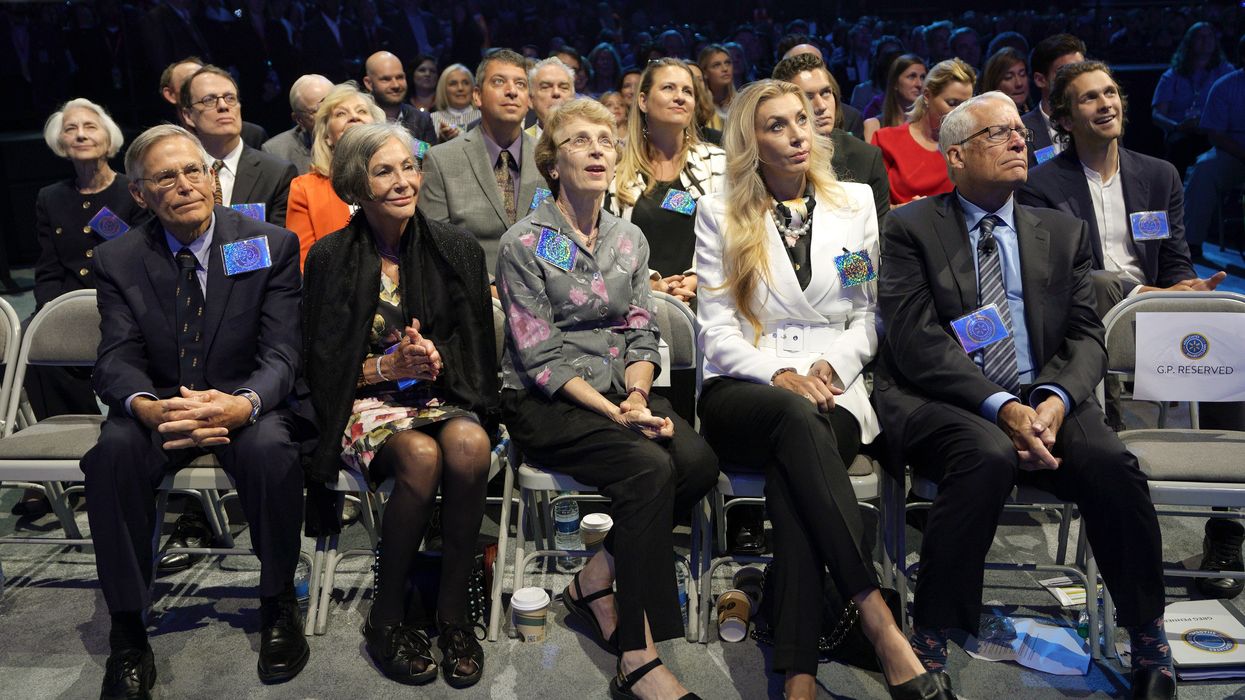 "Without robust wealth and inheritance taxes," said one analyst, "the children and grandchildren of today's billionaires will dominate our future politics, economy, culture, and philanthropy."
The Swiss bank UBS released a report Thursday showing that a massive transfer of wealth from billionaire business founders to their heirs is underway and accelerating, with trillions of dollars in assets moving from those who accumulated fortunes through entrepreneurship to family members whose vast riches are owed to the simple accident of birth.
In the 12-month period between April 2022 and April 2023, newly created billionaires acquired more wealth through inheritance than entrepreneurship for the first time since UBS began studying billionaire wealth trends in 2015. The bank, a friend of the super-rich, said that 53 heirs inherited nearly $151 billion in wealth during the study period, exceeding the $140.7 billion amassed by billionaire entrepreneurs.
"This year's report found that the majority of billionaires that accumulated wealth in the last year did so through inheritance as opposed to entrepreneurship," Benjamin Cavalli, head of strategic clients at UBS Global Wealth Management, said in a statement. "This is a theme we expect to see more of over the next 20 years."
The latest edition of the Billionaire Ambitions Report estimates that the number of global billionaires rose by 7% during the one-year period analyzed by UBS, up from 2,376 to 2,544. The U.S. alone had 751 billionaires as of April 2023, 20 more than it had in 2022.
After falling in the wake of the coronavirus pandemic—during which billionaire wealth soared as millions died across the globe—billionaires' collective net worth "recovered by 9% in nominal terms from USD 11.0 trillion to USD 12.0 trillion," UBS found.
UBS estimates that more than 1,000 billionaires are over the age of 70 and poised to hand a combined $5.2 trillion down to their heirs over the next several decades, perpetuating inequality that is eroding democracies and fueling social uprisings worldwide.
"While this great wealth handover has long been anticipated," UBS said, "data suggests that it is now gathering momentum."
"A new, powerful, and unaccountable aristocracy is being created in front of our eyes."
Chuck Collins, director of the Program on Inequality and the Common Good at the Institute for Policy Studies (IPS), told Common Dreams that "this is how wealth dynasties are formed."
"The so-called 'self-made' billionaires invest in 'wealth defense' to pass as much wealth to future generations within their families," he said.
Collins argued that this ongoing wealth transfer "should be an occasion for substantial inheritance taxes, but given the porous and weak state of such taxes, we're seeing dynastic oligarchies grow."
"Without robust wealth and inheritance taxes, these intergenerational concentrations of wealth and power will grow," said Collins. "The children and grandchildren of today's billionaires will dominate our future politics, economy, culture, and philanthropy—with huge billion-dollar legacy foundations. It is true that a small segment of the next generation will redeploy and redistribute some of this wealth to more socially positive ventures and organizations. But at this point, this is a tiny percent and not a substitute for a progressive tax system where the wealthy pay their fair share of taxes."
The UBS report notes that billionaires with inherited wealth "seem more reticent" than first-generation billionaires to pledge their fortunes to philanthropy, which the ultra-rich often use to avoid taxes.
According to UBS, just under a quarter of first- and later-generation billionaires said they are concerned about "developments in taxation," an indication that they don't believe world leaders will heed growing global calls for new taxes targeting the fortunes of the mega-rich and their offspring.
Oxfam International observed earlier this year that two-thirds of countries don't have any inheritance taxes and half of the world's billionaires live in those countries, allowing them to pass huge wealth down to future generations tax-free.
"A new, powerful, and unaccountable aristocracy is being created in front of our eyes," the group said.
News
"A true tally will probably never be known of everyone who died so Kissinger could be national security adviser," wrote journalist Spencer Ackerman.
Henry Kissinger, the former diplomat whose efforts to prolong and expand the U.S. war on Southeast Asia and undermine democracy in Latin America and elsewhere took millions of lives, died Wednesday at 100 years old.
Treated like royalty in elite U.S. political circles until his death at his home in Connecticut, Kissinger—who served as secretary of state and national security adviser under Nixon and Ford—never faced justice for the secretive carpet bombing of Cambodia that he helped orchestrate, the overthrow of Chile's democratically elected president, or the murderous "dirty war" in Argentina that killed tens of thousands.
The scope of his crimes was so vast that he had to watch where he traveled, lest he be detained to face questioning for his role in assassinations, massacres, and violent military coups whose reverberations are still felt in the present.
"The covert justifications for illegally bombing Cambodia became the framework for the justifications of drone strikes and forever war. It's a perfect expression of American militarism's unbroken circle," historian Greg Grandin, author of "Kissinger's Shadow," toldThe Intercept earlier this year. Grandin has estimated that Kissinger was responsible for at least 3 million deaths.
Observers of Kissinger's impact have said it's difficult to convey the true extent of the destruction he inflicted across the globe.
In his obituary of Kissinger for Rolling Stone, journalist Spencer Ackerman wrote that "measuring purely by confirmed kills, the worst mass murderer ever executed by the United States was the white-supremacist terrorist Timothy McVeigh."
"McVeigh, who in his own psychotic way thought he was saving America, never remotely killed on the scale of Kissinger, the most revered American grand strategist of the second half of the 20th century," Ackerman continued. "Every single person who died in Vietnam between autumn 1968 and the Fall of Saigon—and all who died in Laos and Cambodia, where Nixon and Kissinger secretly expanded the war within months of taking office, as well as all who died in the aftermath, like the Cambodian genocide their destabilization set into motion—died because of Henry Kissinger."
"We will never know what might have been, the question Kissinger's apologists, and those in the U.S. foreign policy elite who imagine themselves standing in Kissinger's shoes, insist upon when explaining away his crimes," he added. "We can only know what actually happened. What actually happened was that Kissinger materially sabotaged the only chance for an end to the war in 1968 as a hedged bet to ensure he would achieve power in Nixon's administration or Humphrey's. A true tally will probably never be known of everyone who died so Kissinger could be national security adviser."
News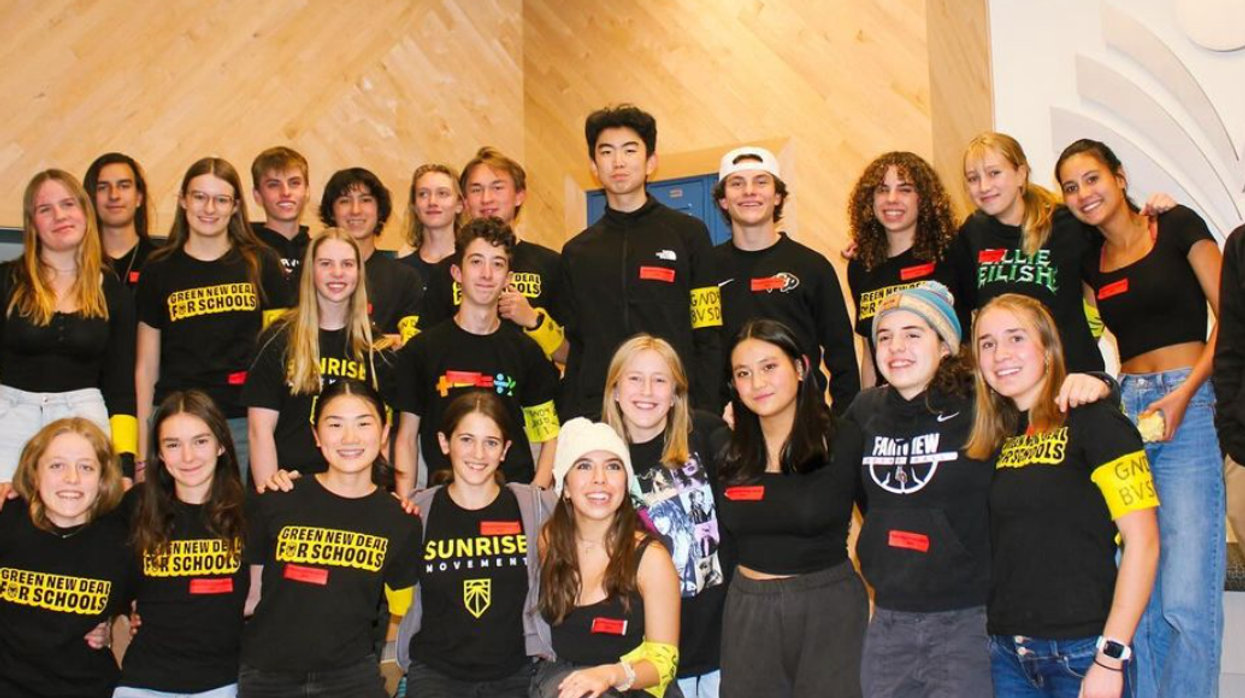 "This is a project of our generation, and we're not gonna stop until every school across the country has a Green New Deal and the kind of schools we deserve," said a 16-year-old student.
Youth advocates with the Green New Deal for Schools campaign notched up their first victory on Tuesday when Colorado's Boulder Valley School District Board of Trustees unanimously approved a resolution drafted by students at Fairview High School.
"This is a project of our generation, and we're not gonna stop until every school across the country has a Green New Deal and the kind of schools we deserve," said 16-year-old Emma Weber, a student leader in the district. "The Green New Deal for Schools is the kind of action and urgency that we need in order to address the climate crisis and prepare students to live with the realities of it."
The Daily Camerareported that the board's president, Kathy Gebhardt, "urged the students to take their advocacy beyond Boulder Valley to local governments and the state Legislature, saying most school districts in the state are struggling to pay teachers and don't have the resources to add solar panels or buy electric buses."

Colorado Public Radio on Tuesday laid out the long history of such policies in the district, which serves over 30,000 students:
Resolutions on the environment go back to 1978. In 2009, BVSD created a sustainability action plan, with updates in later years with a long-term goal of reducing greenhouse gases by 80% and also committed to a goal of zero net energy by 2050. It was one of the first school districts in the nation to make such a commitment.

As a part of its efforts to track carbon and lower emissions, the district has increased the number of buildings with renewable energy, purchased 19 electric buses, reduced greenhouse gas emissions by a quarter, reduced water consumption by 11% in three years, and hit a target of diverting 50% of waste from landfills. BVSD has already become a leader in providing locally sourced lunch to students.
"The students' resolution asks the district to continue and amplify efforts toward reducing carbon emissions, asking for all school buildings and buses to run on renewable energy," CPR added. "By 2026, they want a comprehensive curriculum for all students in all grades to develop sustainability knowledge and behaviors, including information on how climate change affects communities differently."
The Sunrise Movement—which is behind the national Green New Deal for Schools campaign—said on social media that the resolution also commits the district to "pathways to green union jobs for students, and increased collaboration with local, state, and federal agencies to strengthen responses to climate disasters."

With the resolution, the board is also asking U.S. President Joe Biden—who plans to skip COP28, the United Nations climate summit beginning this week—and Congress "to support the Green New Deal for Public Schools Act, reinforcing the call for a nationwide commitment to an education that prepares our generation to navigate the realities of the climate crisis," according to Sunrise.

Spearheaded by U.S. Sen. Ed Markey (D-Mass.) and Rep. Jamaal Bowman (D-N.Y.), a former educator and principal, the legislation would invest $1.6 trillion to transform the country's education system while "creating 1.3 million jobs and eliminating 78 million metric tons of carbon emissions" over a decade.

While the win in Colorado was a first for the campaign, Sunrise and students across the United States are pushing for more. The group noted Wednesday that young people in dozens of districts—from Bozeman, Montana to Philadelphia, Pennsylvania—have recently testified at school board meetings and attended daylong trainings in cities including Chicago, Illinois; Detroit, Michigan; and Washington D.C.
"Shoutout to the incredible students and their tireless advocacy that led to the Green New Deal for Schools resolution, which passed the Boulder Valley school board this week!" Bowman said Wednesday on social media. "Thank you for your incredible work. Now let's make this happen everywhere!"
News