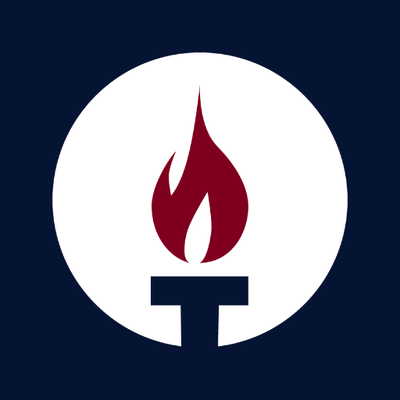 Muslim Advocates Applauds New Bill Adding Reforms to Section 230
SAFE TECH Act Will Protect Safety of Marginalized Communities
WASHINGTON
Today, Sens. Mark R. Warner (D-VA), Mazie Hirono (D-HI) and Amy Klobuchar (D-MN) introduced the Safeguarding Against Fraud, Exploitation, Threats, Extremism and Consumer Harms (SAFE TECH) Act. This bill will enact needed reforms to Section 230 of the Communications Decency Act that allow social media companies to finally be held accountable for the real world threats, harassment and discrimination that their platforms enable. The following is a quote from Muslim Advocates Special Counsel for Anti-Muslim Bigotry Madihha Ahussain:
"For too long, companies like Facebook and YouTube have undermined the rights and safety of Muslims and communities of color in the U.S. and around the world. We have urged them to take responsibility for the targeted hate and violence, including genocide, facilitated by their platforms but these companies have refused to act. Senators Warner, Hirono and Klobuchar's SAFE TECH Act makes essential adjustments to Section 230 that will allow these companies accountable to finally be held accountable for violating people's rights and jeopardizing their safety."
Additional Resources:
Muslim Advocates is a national civil rights organization working in the courts, in the halls of power and in communities to halt bigotry in its tracks. We ensure that American Muslims have a seat at the table with expert representation so that all Americans may live free from hate and discrimination.
(202) 897-2622
LATEST NEWS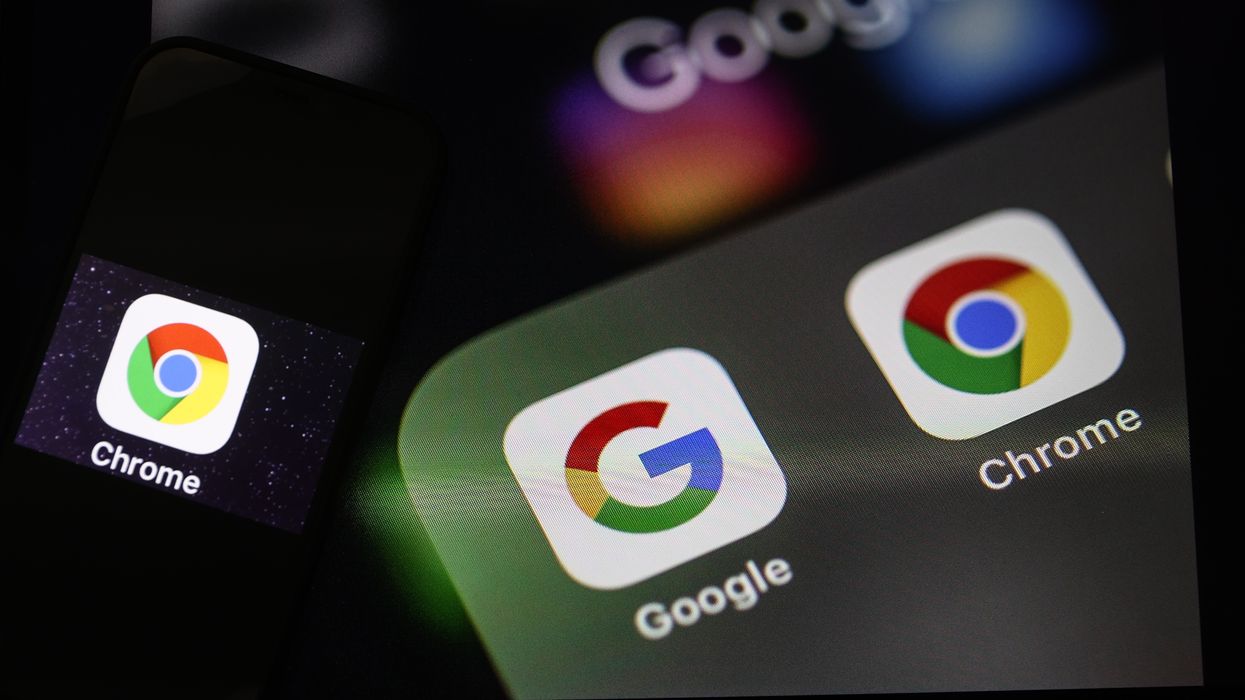 "While ordinary Americans can get their whole lives exposed in court, a trillion-dollar company is opposed to an accessible public trial and attempting to shroud their own proceedings in secrecy."
Next week, a federal judge in Washington, D.C. is set to begin hearing arguments in what's been described as potentially the most consequential antitrust case in the United States in decades.
Google, the defendant in the high-profile case, doesn't want the public to listen in.
In a hearing ahead of next Tuesday's trial, the tech behemoth's lawyer argued against a motion aimed at allowing the public to access an audio feed of the historic proceedings through a communication platform like Zoom, arguing such an arrangement would be unfeasible from an administrative standpoint.
"I think we're going to have some non-insubstantial chunks or portions of the trial that are going to have to be in closed court," said Google attorney John Schmidtlein, claiming that allowing a public audio feed would make it "really difficult" to prevent the release of sensitive information.
But the American Economic Liberties Project, Demand Progress, the Open Markets Institute, and the Revolving Door Project—the groups that filed the transparency motion—made clear that they are merely "seeking a publicly available audio feed of the unsealed, public portions of the trial."
"Providing an audio feed via a phone line, YouTube, Zoom, or some other medium will not impact the outcome of trial or how the parties prepare for trial, nor will it prejudice the parties in any other manner," the groups wrote in the motion. "Courts routinely allow intervention in similar circumstances, even after lengthy delays."
The judge in the case, Amit Mehta, has yet to decide on whether to allow an audio feed.
"Multiple antitrust trials have been given public online access, from the Microsoft-Activision merger trial to the American Airlines-JetBlue trial," Matt Stoller, director of research at the American Economic Liberties Project, noted Tuesday. "It's always useful."

The trial is set to begin nearly three years after the U.S. Justice Department and 11 state attorneys general sued Google for "unlawfully maintaining monopolies through anticompetitive and exclusionary practices in the search and search advertising markets."
Google's parent company, Alphabet, has a $1.7 trillion market capitalization, and the corporation has long been accused of using its power to crowd out competitors, subject users to relentless surveillance, and completely dominate key parts of the Internet, controlling what rises to the top of search rankings and exploiting its monopoly position to favor its own services.
"Google's influence on our economy and our daily digital activities is enormous," Maria Langholz, communications director of Demand Progress, said late last week. "That pervasive monopoly power is now on trial, with the outcome expected to shape how millions of Americans use the internet. At the very least, the public has a right to know what goes on in this trial. We urge the court to recognize these stakes and grant live audio access to the trial proceedings."
Katherine Van Dyck, senior counsel at the American Economic Liberties Project, agreed, noting that "while ordinary Americans can get their whole lives exposed in court, a trillion dollar company is opposed to an accessible public trial and attempting to shroud their own proceedings in secrecy."
Last month, the federal judge presiding over the case allowed the trial to move forward over Google's protests—while tossing out some of the government's accusations.
As The Washington Postreported, "Some of the government's claims, including those put together by a consortium of state attorneys general that argued the way Google designed its search engine page was unfairly harming competitors like Yelp, were dismissed."
But Mehta ruled that "the allegations that Google's overall business practices constitute a monopoly that violates the 1890 Sherman Antitrust Act still deserve a trial," the Post added.
Google CEO Sundar Pichai is expected to testify during the trial, as are Apple executives. The Justice Department's lawsuit accuses Google of unlawfully bolstering its search monopoly by "entering into long-term agreements with Apple that require Google to be the default—and de facto exclusive—general search engine on Apple's popular Safari browser and other Apple search tools."
Google controls about 88% of the U.S. search market, according to the Justice Department.
"This is a monumental case against a corporation that stands accused of exploiting Americans using monopoly power," said Andrea Beaty, research director of the Revolving Door Project. "Those Americans deserve to be able to follow the proceedings as they happen. Opening the proceedings is clearly in the public interest, while only Google benefits from closed doors."
News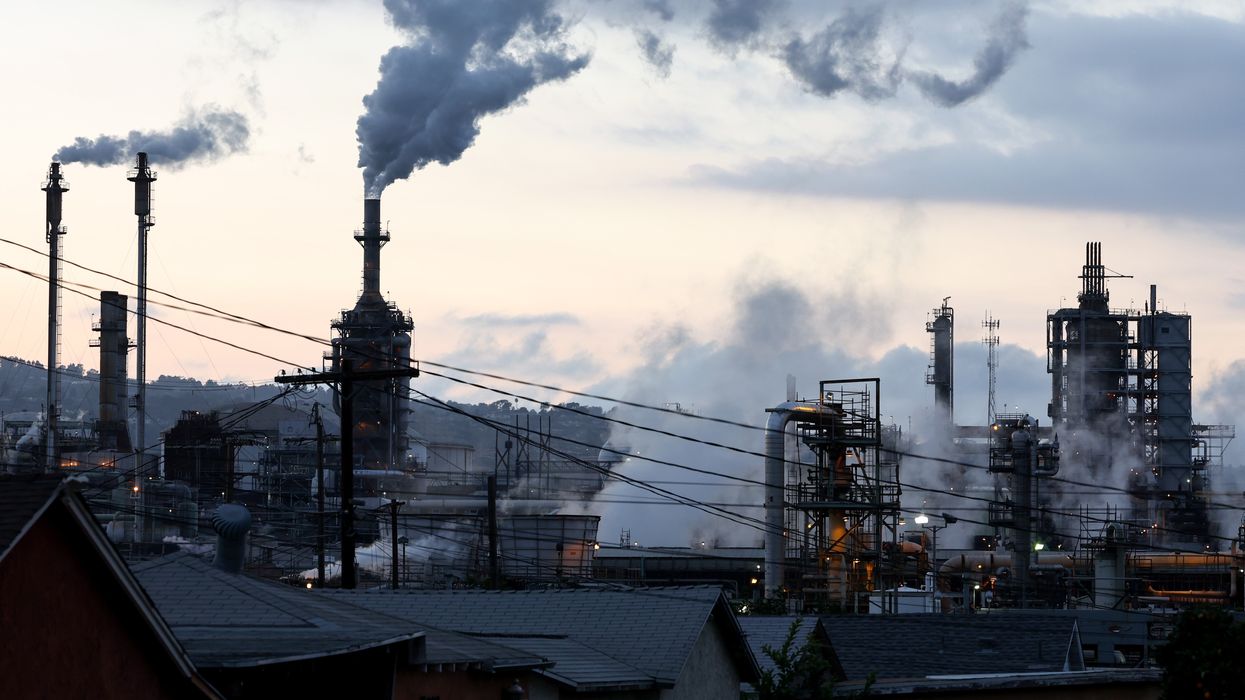 The new global report states that burning fossil fuels is "the main driver of increasing atmospheric CO2."
Amid a summer of extreme heat across the Northern Hemisphere, an international report led by the U.S. National Oceanic and Atmospheric Administration revealed Wednesday that greenhouse gas concentrations, global sea level, and ocean heat content hit record highs last year.
"This report is a truly international effort to more fully understand climate conditions around the globe and our capacity to observe them," NOAA National Centers for Environmental Information (NCEI) Director Derek Arndt said of State of the Climate in 2022, which features contributions from more than 570 scientists in over 60 countries.

"It is like an annual physical of the Earth system, and it serves present and future generations by documenting and sharing data that indicate increasingly extreme and changing conditions in our warming world," Arndt added of the 33rd annual report, published by the Bulletin of the American Meteorological Society.
As humanity continued to extract and burn fossil fuels and engage in polluting agricultural practices, all three of the main atmospheric greenhouse gases—carbon dioxide, methane, and nitrous oxide⁠—reached record concentrations last year. The CO2 average was 417.1 parts per million, topping not only modern observational records but also paleoclimatic records that go back as far as 800,000 years.
"People are causing the largest known change in global climate since our transition to agriculture thousands of years ago," said Paul Higgins, associate executive director of the American Meteorological Society.

In the ocean—which has absorbed most warming from greenhouse gases in recent decades—heat content rose to record highs last year. The annual surface temperature was 0.45-0.54°F above the 1991-2020 average, making 2022 among the six warmest years since record-keeping began in the 1800s and the hottest La Niña year on record. The global mean sea level set a record for the 11th straight year, rising about 4 inches above the 1993 average, when satellite measurements began.
While approximately 58% of the ocean surface endured at least one marine heatwave, temperatures also soared on land. As the report details:
Europe as a whole observed its second-warmest year on record, with 16 individual countries observing record warmth at the national scale. Records were shattered across the continent during the summer months as heatwaves plagued the region. On July 18, 104 stations in France broke their all-time records. One day later, England recorded a temperature of 40°C [104°F] for the first time ever. China experienced its second-warmest year and warmest summer on record. In the Southern Hemisphere, the average temperature across New Zealand reached a record high for the second year in a row. While Australia's annual temperature was slightly below the 1991-2020 average, Onslow Airport in Western Australia reached 50.7°C [123°F] on January 13, equaling Australia's highest temperature on record.

[...]

The effects of rising temperatures and extreme heat were apparent across the Northern Hemisphere, where snow-cover extent by June 2022 was the third smallest in the 56-year record, and the seasonal duration of lake ice cover was the fourth shortest since 1980. More frequent and intense heatwaves contributed to the second-greatest average mass balance loss for Alpine glaciers around the world since thestart of the record in 1970. Glaciers in the Swiss Alps lost a record 6% of their volume. In South America, the combination of drought and heat left many central Andean glaciers snowfree by mid-summer in early 2022.

Nearly a third of global land faced moderate or worse drought in 2022, from a 63% footprint in the contiguous United States to the continuation of a 13-year megadrought in central Chile. The report notes that an ongoing drought in Africa has "led to crop failure, millions of livestock deaths, water scarcity, and inflated prices for staple food items."
Meanwhile, in South Asia, "Pakistan received around three times its normal volume of monsoon precipitation in August, with some
regions receiving up to eight times their expected monthly totals," the report highlights. "Resulting floods affected over 30 million people, caused over 1,700 fatalities, led to major crop and property losses, and was recorded as one of the world's costliest natural disasters of all time."
Global conditions last year and Big Oil's record profits fueled demands for bold action to overhaul agricultural practices and stop burning fossil fuels—which, as the report points out, is "the main driver of increasing atmospheric CO2." Such calls have continued in recent months, as oil and gas giants kept rewarding shareholders with hefty stock buybacks and dividends during what has been another historically hot summer, according to data released Tuesday.
"Our planet has just endured a season of simmering—the hottest summer on record," United Nations Secretary-General António Guterres said Wednesday, less than three months away from the U.N. COP28 summit. "Leaders must turn up the heat now for climate solutions."
News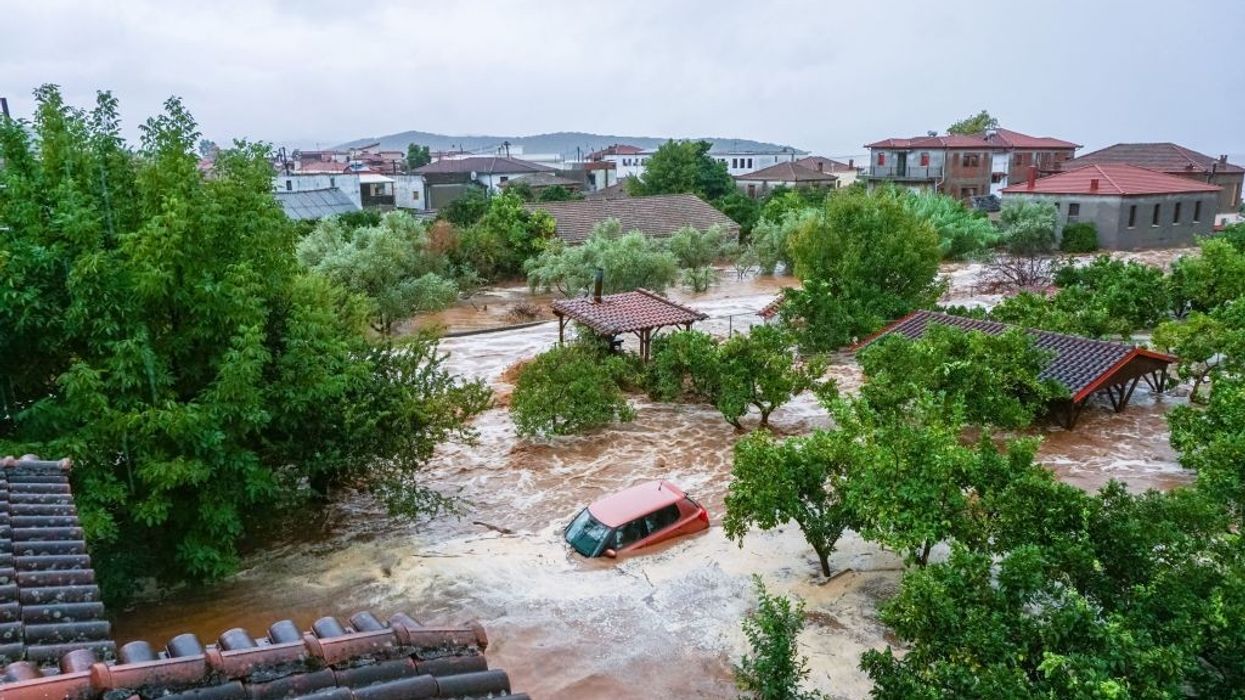 "I am afraid that the careless summers, as we knew them… will cease to exist," the Greek prime minister said.
Historic flooding in Greece, Turkey, and Bulgaria has killed at least 11 people as rain followed heat and fire in a summer of extremes.
The storm knocked out bridges, swept cars out to sea, and made roads impassable, dumping more than two feet of rain on some parts of Greece within hours.
"This is the most extreme phenomenon in terms of the maximum amount of rain in a 24-hour period since records began in the country," Vassilis Kikilias, who acts as Greece's climate crisis and civil protection minister, said, as The Guardian reported.
The torrential rain follows deadly wildfires in the country that killed more than 20, including one megafire that scorched 81,000 hectares of forest, making it the largest in Europe since record-keeping began in 2000, as The Associated Press reported at the time.
Both fires and heavy rains are made more likely by the climate crisis caused primarily by the burning of fossil fuels. Hotter temperatures generate ideal fire conditions, and the atmosphere can hold around 7% more moisture per 1.8°F of warming. The floods come as the European Union's Copernicus Climate Change Service determined that summer 2023 was the hottest on record.
"I am afraid that the careless summers, as we knew them… will cease to exist and from now on the coming summers are likely to be ever more difficult," Greek Prime Minister Kyriakos Mitsotakis said Tuesday, as The Guardian reported.
"We almost couldn't believe the forecast."
"Correct," Just Stop Oil responded on social media. "It's not getting better. It gets worse until we stop oil and gas."
The immediate cause of the rain was a system called Storm Daniel, as The New York Timesreported. In the 13 hours between 12 am and 3 pm Tuesday, it dumped more than 25 inches of rain on the town of Pelion and its surroundings.
"We almost couldn't believe the forecast," Konstantinos Lagouvardos, the research director at the National Observatory of Athens, told The New York Times. "This is a number we've never seen before. It's unreal."
Another town in the Pelion region, Zagora, saw 21 inches in 10 hours Tuesday, with more predicted to fall.
"A historic flooding event is underway!" European Synchrotron Radiation Facility researcher Nahel Belgherze wrote on the site formerly known as Twitter.
One Pelion resident, Iro Proia, shared a dramatic video on Facebook of cars being pushed out to sea by floodwaters.
Another hard-hit area was the city of Volos, which received approximately 10 times its monthly rainfall in less than 14 hours, as CNN reported. There, the River Krafsidonas overflowed, destroying a bridge, according to The New York Times. One man was also killed in the city when a wall collapsed on top of him, The Guardian reported. Another woman died close to Pelion.

One resident who lives near Volos described the toll of back-to-back extreme weather events.
"Everything saved from the fire we had in July has been destroyed by this bad weather," 49-year-old Christos Kleftakis toldAgence France-Presse. "This is unprecedented—these severe weather events, the strength of the rain, the wind. I've never seen anything like that before."
The death toll was even higher in Turkey, where two people died in Istanbul and four died in the city of Kirklareli, while two remain missing.
In another example of weather whiplash, Istanbul's reservoirs had been at their lowest in nine years before the floods. The storm flooded streets and homes in the capital, closing some subway stations and trapping about 12 people in a library, who were eventually rescued, Al Jazeera reported.

In Bulgaria, the usually dry Black Sea Coast saw its heaviest rainfall since 1994, according to AFP, entirely cutting off the area south of the city of Burgas and killing at least three people.
"It's a disaster," Prime Minister Nikolay Denkov said, as AFP reported.
And it's predicted the situation could worsen in the coming days, as Storm Daniel potentially develops into a hurricane-like cyclone over the Mediterranean, also known as a "medicane," CBS News explained.

Such storms usually need sea temperatures of around 79°F to form, and meteorologists said that there was "more than enough warmth."
News
Independent, nonprofit journalism needs your help.
Please Pitch In
Today!