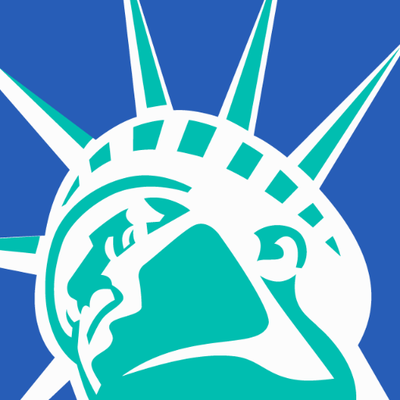 For Immediate Release
Contact:
Phone: (202) 588-1000
Law Firms Are Recruiting Corporations to Attack COVID-19 Policies in ISDS 'Corporate Courts,' Warn 600-Plus Civil Society Groups From 90 Nations
Corporations Could Claim Billions From Taxpayers in ISDS Cases Against Pandemic Protections
WASHINGTON
The threat of Investor-State Dispute Settlement (ISDS) claims from multinational corporations for compensation from taxpayers for governments' COVID-19 responses is dire, warned more than 600 labor, consumer, environmental, development and other civil society organizations today in a letter to heads of government worldwide.
In the letter, the groups revealed that numerous law firms specializing in ISDS lawsuits attacks are trolling for multinational corporations to attack government actions, such as restrictions on business activities to limit the spread of the virus and protect workers, requirements for manufacturers to produce ventilators, mandatory relief from mortgage payments or rent for households and businesses, measures to ensure access to clean water for hand-washing and sanitation, and more.
Specialist law journals have speculated that "the past few weeks may mark the beginning of a boom" of ISDS cases. As governments are taking urgent actions to stem the COVID-19 pandemic, save lives, protect jobs, counter economic disaster and ensure people's basic needs are met, some law firms are advertising about the opportunities to use ISDS to profit from these necessary government actions.
The controversial ISDS mechanism is written into many trade and investment agreements and grants rights to multinational corporations to sue governments before a panel of three corporate lawyers. These lawyers can award the corporations unlimited sums to be paid by taxpayers, including for the loss of expected future profits, on claims that a nation's policy violates their rights. Their decisions cannot be appealed.
The 630 organizations are calling on governments to take practical steps that would immediately suspend the use of ISDS over pandemic response measures, as well as to put an end to the risks of all ISDS cases forever. Organizations signing the open letter include:
Major U.S. labor and civil society groups, including the AFL-CIO, Sierra Club, Public Citizen, United Auto Workers (UAW), NRDC, United Brotherhood of Carpenters, Communications Workers of America (CWA), Methodist Board of Church and Society and the Presbyterian Church USA;
International and regional union confederations including the International Trade Union Confederation, Public Services International, IndustriALL, the Trade Union Confederation of the Americas, and the International Union of Food, Agricultural, Hotel, Restaurant, Catering, Tobacco and Allied Workers' Associations (IUF);
International environmental and development groups such as Oxfam, Greenpeace, Friends of the Earth International, Action Aid, Third World Network, the European Environmental Bureau, the Asian Peoples' Movement on Debt and Development and the Arab NGO Network for Development; and
Global health networks such as the Medecins Sans Frontieres (Doctors Without Borders), Peoples' Health Movement, Access Campaign and the International Treatment Preparedness Coalition.
Public Citizen is a nonprofit consumer advocacy organization that champions the public interest in the halls of power. We defend democracy, resist corporate power and work to ensure that government works for the people - not for big corporations. Founded in 1971, we now have 500,000 members and supporters throughout the country.
(202) 588-1000
LATEST NEWS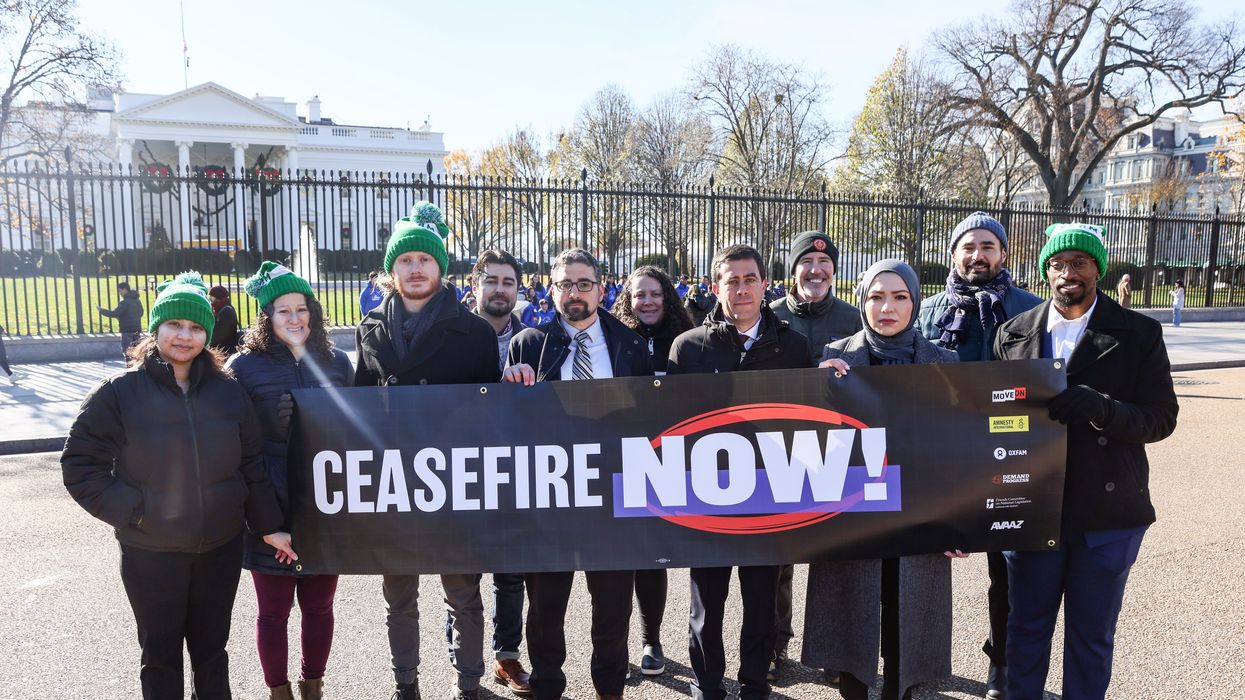 "Only a negotiated cease-fire can pave the way to addressing the current humanitarian crisis, the release of all hostages, and a long-term solution to this conflict," said one campaigner.
The groups delivered the petition signatures to the White House on Wednesday as the world waited to see if a temporary truce would be extended. The initial four-day pause in fighting—during which Hamas freed some hostages taken last month and Israel released some Palestinian prisoners—was extended by two days on Monday, but as of press time, no new announcement had been made.
U.S. Secretary of State Antony Blinken arrived in Tel Aviv on Wednesday to meet with Israel's leaders to discuss extending the temporary cease-fire, during which two American Israelis have been released—Liat Atzili and Abigail Idan, who is 4 years old.
"It's inspiring to see the groundswell of support across the United States for an immediate cease-fire to end Israel's reckless military campaign and the total blockade of Gaza."
"The resumption of fighting for Palestinians means that there's going to be no humanitarian aid that will be allowed into the Gaza Strip. It also means there are going to be more casualties and victims alongside mass destruction of civil infrastructure and civilian homes," Al Jazeera's Abu Azzoum reported from Khan Younis. Israeli forces have already killed 15,000 people in Gaza.
MoveOn executive director Rahna Epting said in a statement Wednesday that "civilians are being killed at what is being described a 'historic pace,' the majority women and children. The loss of life is devastating."
"We must end collective punishment, return those taken hostage or wrongfully imprisoned, and let in humanitarian aid," Epting argued. "The current pause is a good step toward what is needed: a permanent cease-fire."
Demand Progress foreign policy adviser Cavan Kharrazian similarly asserted that "there is no military solution to the current conflict, and further violence will continue to erode the safety and security of Palestinians and Israelis. Only a negotiated cease-fire can pave the way to addressing the current humanitarian crisis, the release of all hostages, and a long-term solution to this conflict."
Paul O'Brien, executive director of Amnesty International USA, pointed out that the nearly 1 million people who signed the petitions "represent just a fraction of Americans who support a cease-fire today, as reflected by poll after poll."
"They know that the way the Israeli military and Hamas have been engaging in this conflict is in violation of international law," he continued. "They know that a short pause in the fighting—even as it is welcome—will do nothing to assure that this will change."
Hassan El-Tayyab, FCNL's legislative director for Middle East policy, said that "it's inspiring to see the groundswell of support across the United States for an immediate cease-fire to end Israel's reckless military campaign and the total blockade of Gaza."
"It's critical that Congress and the administration listen to these voices, and the vast majority of U.S. citizens, who want an end to this nightmare before more innocent lives are lost," El-Tayyab added.
Since October 7, the list of members of Congress calling for a Gaza cease-fire has grown to about four dozen—though as The Intercept's Prem Thakker noted Wednesday, "a closer look at some lawmakers' statements raises questions about whether they are truly pushing for an end to the violence."

The United States already gives Israel $3.8 billion in annual military aid—and after the Hamas attack, Biden announced his "unwavering" support for the country and asked Congress for $14.3 billion for its war effort.
Oxfam's petition declares that "President Biden and Congress must help immediately de-escalate this dangerous situation; failing to do so will unwittingly place a U.S. seal of approval on the suffering that is sure to only deepen."
El-Tayyab highlighted that "every major humanitarian organization working in Gaza is pleading with the international community to reach an immediate cease-fire and open up aid access so they can continue their vital work in the Gaza Strip."
Throughout Israel's air and ground assault on Gaza, Israeli forces have waged what some critics have called a "war against hospitals," three-quarters of which have had to shut down. Margaret Harris, a World Health Organization spokesperson, warned Tuesday that "eventually we will see more people dying from disease than from bombardment if we are not able to put back together this health system."
The civil society groups behind the petitions shared the testimony of a practicing nurse volunteering in a Gaza hospital: "We heard nearby explosions. I rushed to assist, only to discover it was my own family. Witnessing their extraction was heartbreaking. Some lost their lives, while others were wounded. They started pulling out dead children from under the rubble in front of me."
"This is the hardest war Gaza has ever experienced. It's the first I witnessed such injuries: amputations, burns, unprecedented in its severity," the nurse added. "Dealing with 60 to 70 people simultaneously in an emergency room designed for 13 or 14 beds poses a challenge. We have no choice but to treat some on the floor."

As Oxfam's Scott Paul put it Wednesday: "We need a permanent cease-fire in order to enable humanitarian organizations to deliver much-needed aid safely and securely. More violence is not going to produce the safety and human rights that Israelis and Palestinians deserve, but it is sure to immeasurably deepen suffering in Gaza."
News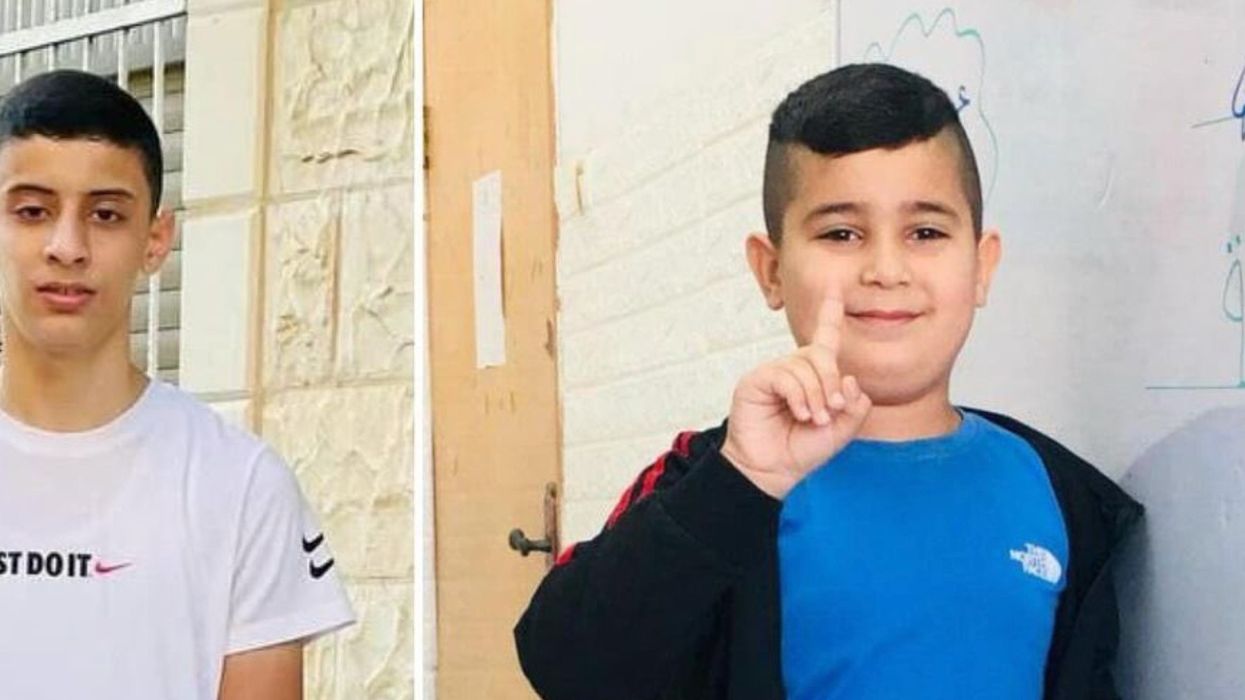 "Unarmed and running away," said Palestine's envoy to the U.K. "But Israeli soldiers still killed this child in Jenin today in the same indiscriminate manner that they have been killing thousands of children in Gaza."

Israeli troops shot and killed two Palestinian children during a Wednesday morning raid on the Jenin refugee camp in the illegally occupied West Bank, where more than 240 people have been killed by occupation soldiers and Jewish settler-colonists since early October.
Fifteen-year-old Basil Suleiman Abu al-Wafa and Adam Samer al-Ghoul, who was either 8 or 9, were shot dead by Israel Defense Force (IDF) troops during the raid, the Palestinian Health Ministry said.
According toAl Jazeera, al-Wafa was shot in the chest and died in a hospital, while al-Ghoul was shot in the head. Graphic CCTV footage posted on social media shows al-Ghoul trying to run away as he is gunned down. Another boy is seen dragging him away, with blood trailing behind the victim's body.
"Palestinian children in Jenin have been a routine target for the Israeli military."
The children were shot as IDF troops forced residents of the ad-Damj neighborhood from their homes at gunpoint before destroying streets there and bombing at least one home with an armed drone.
The Palestine Red Crescent Society said Israeli forces subsequently prevented paramedics from reaching Palestinians wounded during the raid.

"Unarmed and running away," Husam Zumlot, Palestine's ambassador to the United Kingdom, wrote on social media. "But Israeli soldiers still killed this child in Jenin today in the same indiscriminate manner that they have been killing thousands of children in Gaza."

Ayed Abu Eqtaish, accountability program director at the advocacy group Defense of Children International-Palestine (DCIP), noted in a statement that "Palestinian children in Jenin have been a routine target for the Israeli military."

"It is shocking that Israeli forces, sitting in an armored vehicle, can fatally shoot two children in broad daylight and the international community will refuse to hold them accountable," Abu Eqtaish added.
An IDF spokesperson said Israeli troops opened fire with live rounds after "explosives" were thrown at them. Al-Ghoul can be seen in CCTV footage holding a very small object, which he drops after being shot.
Two Palestinian men—Muhammad Jamal Zubaidi and Wissam Ziad Hanoun—were also killed during the Jenin raid. Palestine's WAFA News Agencyreported that occupation forces took their bodies.

The Palestinian Health Ministry said at least 242 Palestinians, including more than 50 children, have been killed by Israeli soldiers and settlers in the West Bank and East Jerusalem since October 7, when Hamas-led attacks on southern Israel left approximately 1,200 Israeli civilians and soldiers dead and around 240 others kidnapped. Over 2,750 other Palestinians have been injured.
Israeli forces have killed more than 100 Palestinian children in the West Bank and East Jerusalem so far this year, according to DCIP, making 2023 the deadliest year ever recorded.

Occupation forces have also arrested more than 3,300 Palestinians in the West Bank and East Jerusalem, including 35 people—one of them a 12-year-old child—since Tuesday. Israeli authorities have arrested nearly as many Palestinians during the six-day cease-fire with Hamas as they have freed during the concurrent prisoner exchanges.
Meanwhile in Gaza, officials reported that 160 Palestinian bodies were recovered from the rubble on Tuesday and Wednesday during the relative calm of the cease-fire. Gaza civil defense officials said at least 7,000 bodies remain buried under the bombed-out buildings.

More than 15,000 Palestinians—including over 4,000 women and 6,100 children—have been killed by Israeli bombs and bullets since October 7.

Gaza and United Nations officials also said Wednesday that more than 80% of Gazans—or around 1.8 million people—have been forcibly displaced by the Israeli onslaught, which has destroyed or damaged more than 300,000 homes.
News
"We've shown the world that this industry is harming workers and consumers to the benefit of company executives and the rich—and it's time that the working class did something about it," said the UAW president.
Days after unionized workers at the Big Three automakers voted to ratify their new contracts—secured after the United Auto Workers staged an innovative "stand up strike" that lasted six weeks—the union made clear on Wednesday it has no plans to stop its fight for economic justice for thousands of workers at car manufacturing plants across the United States.
Urging all autoworkers in the U.S. to "stand up," the UAW launched what pro-labor media organization More Perfect Unioncalled "the largest organizing drive in modern American history," aiming to bring 150,000 employees at 13 nonunion auto companies into the union.
The UAW announced its campaign with the launch of a new website detailing the skyrocketing profits and CEO pay at firms including Germany's Volkswagen and Mercedes; Japanese and Korean manufacturers Toyota, Hyundai, and Mazda; and U.S. electric car companies Tesla and Lucid.
At Toyota, for example, top executives have enjoyed a 125% increase in pay as profits have soared 30% in the last decade—but the company is firmly against unionization, offering a 9% raise to nonunion workers shortly after the UAW secured its new contracts, which include a 25% raise over the four-and-a-half year agreement.

Tesla, headed by the world's richest man, Elon Musk, has doubled its U.S. production since 2020, but the company also remains staunchly anti-union—and Mercedes' profits have grown by 200% in recent years, but this year the company "spent $1.9 billion on stock buybacks instead of sharing those record profits with their workforce," said the UAW.

In a video posted on the union's website, UAW president Shawn Fain urged workers at the 13 nonunion manufacturers to "stand up and win [their] fair share."
"We've shown the world that this industry is harming workers and consumers to the benefit of company executives and the rich—and it's time that the working class did something about it," said Fain. "To all the autoworkers out there working without the benefit of a union, now it's your turn."

Fain said autoworkers from across the country have been reaching out to the union since it began its stand up strike, in which workers at a few auto plants at a time were called to join the work stoppage in order to preserve the union's strike fund and gradually show the Big Three the impact of the growing strike.
"We've lost so much since I started here, and the raise won't make up for that," said Jeff Allen, a worker at Toyota's Georgetown plant in Kentucky—one of several states where Republicans have passed union-weakening "right-to-work" laws. "A union contract is the only way to win what's fair."
Autoworkers across the U.S. "don't have to like paycheck to paycheck," Fain said in the video, emphasizing that "the money is there."
"You don't have to worry about how you're gonna pay your rent or feed your family while the company makes billions," he added. "A better life is out there. It starts with you—UAW."

News