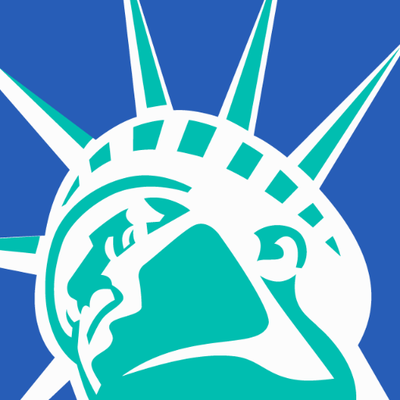 NAFTA Vote Reveals New Reality for Trade Deals
Passage Possible Only After Democrats Forced Trump to Cut Pharma Giveaways and Extreme Investor Rights Plus Strengthen Labor and Environmental Terms
WASHINGTON
The U.S. House of Representatives today passed the revised North American Free Trade Agreement (NAFTA) by a margin of 385 to 41.
Statement of Lori Wallach, Director, Public Citizen's Global Trade Watch:
The unusually large, bipartisan vote on the revised NAFTA shows that to be politically viable, U.S. trade pacts no longer can include extreme corporate investor privileges or broad monopoly protections for Big Pharma and must have enforceable labor and environmental standards, in contrast to the 2016 Trans-Pacific Partnership, which never got close to majority House support.
Renegotiating the existing NAFTA to try to reduce its ongoing damage is not the same as creating a good trade agreement that creates jobs, raises wages and protects the environment and public health. That would additionally require climate provisions, stronger labor and environmental terms, and truly enforceable currency disciplines, and not limit consumer protections for food and product safety and labeling, the service sector, online platforms and more.
The NAFTA 2.0 deal that President Donald Trump initially signed in 2018 betrayed his campaign promise to fix NAFTA: It included new Big Pharma giveaways that lock in high drug prices, making it worse than the original, and its labor and environmental terms were too weak to counteract NAFTA's outsourcing of jobs and pollution.
However, after congressional Democrats, unions and consumer groups forced Trump to remove Big Pharma giveaways and improve labor and environmental terms, the final revised deal is better than the original and might reduce some of NAFTA's ongoing damage. Although the new deal still includes problematic terms, the alternative is status quo NAFTA, not a more improved deal.
But this new NAFTA won't bring back hundreds of thousands of manufacturing jobs, as Trump nonsensically claims. Nothing makes that clearer than U.S. auto manufacturers' recent announcements that they plan to expand production in Mexico - from Ford's decision to make its new Mustang electric SUV in Mexico to GM closing U.S. auto plants while expanding production in Mexico.
One clear and important win for consumers, workers and the environment is the gutting of NAFTA's Investor-State Dispute Settlement (ISDS) regime. ISDS empowers multinational corporations to go before panels of three corporate lawyers to demand unlimited compensation from taxpayers over claims that domestic laws, regulations and court rulings violate special investor privileges. The lawyers can award the corporations unlimited sums to be paid by taxpayers, including for the loss of expected future profits. To date, corporations have extracted almost $400 million from North American taxpayers after attacks on energy, water, timber and toxics policies, largely eliminating ISDS will foreclose numerous corporate attacks on environmental, health and other public interest policies and send a signal worldwide to the many countries also eager to exit the illegitimate ISDS regime.
The new NAFTA is not a template for future agreements; rather, it sets the floor from which we will fight for good trade policies that put working people and the planet first.
Public Citizen is a nonprofit consumer advocacy organization that champions the public interest in the halls of power. We defend democracy, resist corporate power and work to ensure that government works for the people - not for big corporations. Founded in 1971, we now have 500,000 members and supporters throughout the country.
(202) 588-1000
LATEST NEWS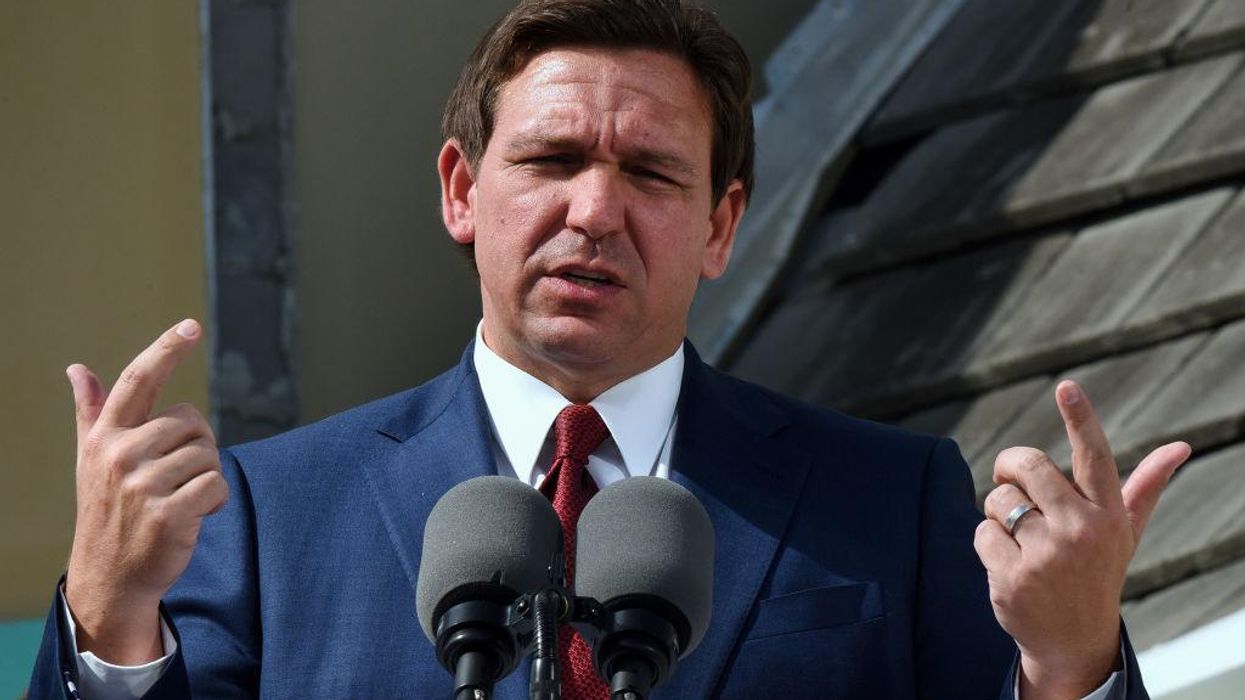 "It was never about 'protecting children,'" said one opponent of the law. "It was always about eliminating LGBTQ people from public life and making it illegal to even discuss our existence."
Florida's Republican governor and presumed 2024 presidential candidate Ron DeSantis is moving to expand his state's prohibition on classroom discussions of sexual orientation and gender identity to all grades.
White House press secretary Karine Jean-Pierre on Wednesday denounced DeSantis' effort to broaden what critics call the "Don't Say Gay" law, describing it as "completely, utterly wrong."
Passed last year by Florida's GOP-controlled Legislature, the law forbids classroom instruction on sexual orientation and gender identity in grades K-3. The DeSantis administration's proposed rule change, first reported Tuesday by The Orlando Sentinel, would extend the ban on such lessons to grades 4-12, except when they are required by state standards or as part of a reproductive health course from which parents can choose to exclude their children.
The proposal, introduced by DeSantis' Department of Education, goes even further than right-wing Florida lawmakers' current push to expand the law through grade 8 and does not require legislative approval. The state Board of Education—controlled by appointees of DeSantis and his predecessor, U.S. Sen Rick Scott (R-Fla.)—is set to vote on the measure at its April 19 meeting.
"Everything he does is about what can further his own career ambitions," Brandon Wolf of Equality Florida toldThe Associated Press on Wednesday, referring to DeSantis. "And it's clear he sees the anti-LGBTQ movement as his vehicle to get him where he wants to go."
Florida's "Don't Say Gay" law has been widely condemned since it was first introduced last year. Opponents—including President Joe Biden, who called the measure "hateful"—contend that it marginalizes LGBTQ+ people.
"Everything he does is about what can further his own career ambitions. And it's clear he sees the anti-LGBTQ movement as his vehicle to get him where he wants to go."
DeSantis' proposed expansion has confirmed critics' warnings that the law was never intended to "protect kids," as proponents claimed, but rather to undermine support for LGBTQ+ rights and sow mistrust in public education to facilitate privatization.
"It was never about 'protecting children,'" Alejandra Caraballo, a clinical instructor at the Harvard Law School Cyberlaw Clinic, wrote Wednesday on social media. "It was always about eliminating LGBTQ people from public life and making it illegal to even discuss our existence."
That message was echoed by former Florida Rep. Carlos Guillermo Smith (D-49), who tweeted: "It was never, ever, ever, ever about kindergarten through third grade. It was always about demonizing us and censoring LGBTQ people out of existence in our schools."
During her Wednesday press briefing, Jean-Pierre alluded to growing attacks on LGBTQ+ people and said that DeSantis' proposal reflects "a disturbing and dangerous trend that we're seeing across the country."

Last month, PEN America revealed that GOP officials across the United States unveiled 84 educational gag orders during the first six weeks of 2023.
As the free speech organization previously documented, Republican lawmakers introduced 190 bills designed to restrict the ability of educators and students to discuss the production of and resistance to myriad inequalities throughout U.S. history—including several proposals to create so-called "tip lines" that would enable parents to punish school districts or individual teachers—in dozens of states in 2021 and 2022. Over the past two years, 19 laws limiting the teaching of gender, sexuality, and racism were enacted in more than a dozen GOP-controlled states, plus eight measures imposed without legislation.
This year alone, Florida's "Don't Say Gay" law has spawned at least 27 copycat bills in more than a dozen states, including several measures that would, as DeSantis is now proposing, censor instruction related to sexual orientation or gender identity at all grade levels.
Opponents of Florida's law argue that "its language—'classroom instruction,' 'age appropriate,' and 'developmentally appropriate'—is overly broad and subject to interpretation," AP reported. "Consequently, teachers might opt to avoid the subjects entirely for fear of being sued, they say."
In an opinion piece published last year, Washington Post columnist Greg Sargent argued that the nationwide surge in restrictive education legislation has "an obvious purpose: to make teachers feel perpetually on thin ice, so they shy away from difficult discussions about our national past rather than risk breaking laws in ways they cannot themselves anticipate."
"But there's another, more pernicious goal driving these bills that might well succeed politically precisely because it remains largely unstated," Sargent continued. "The darker underlying premise here is that these bills are needed in the first place, because subversive elements lurk around every corner in schools, looking to pervert, indoctrinate, or psychologically torture your kids."
The "combination of... vagueness and punitive mechanisms such as rights of action and tip lines" is intentionally designed to promote self-censorship, wrote Sargent. "Precisely because teachers might fear that they can't anticipate how they might run afoul of the law—while also fearing punishment for such transgressions—they might skirt difficult subjects altogether."
He added that "calls for maximal parental choice and control in schools have been used by the right for decades as a smoke screen to sow fears and doubts about public education at its ideological foundations."
National Education Association president Becky Pringle similarly argued last month that DeSantis' attack on a new high school Advanced Placement African-American studies course is part of the far-right's wider anti-democratic assault on public schools and other institutions aimed at improving the common good.
"For DeSantis, blocking AP African-American studies is part of a cheap, cynical, and dangerous political ploy to drive division and chaos into public education debates," Pringle wrote.
"He seeks to distract communities from his real agenda, which is to first whitewash and then dumb down public education as an excuse to privatize it," she added. "His ultimate goal? The destruction of public education, the very foundation of our democracy."
News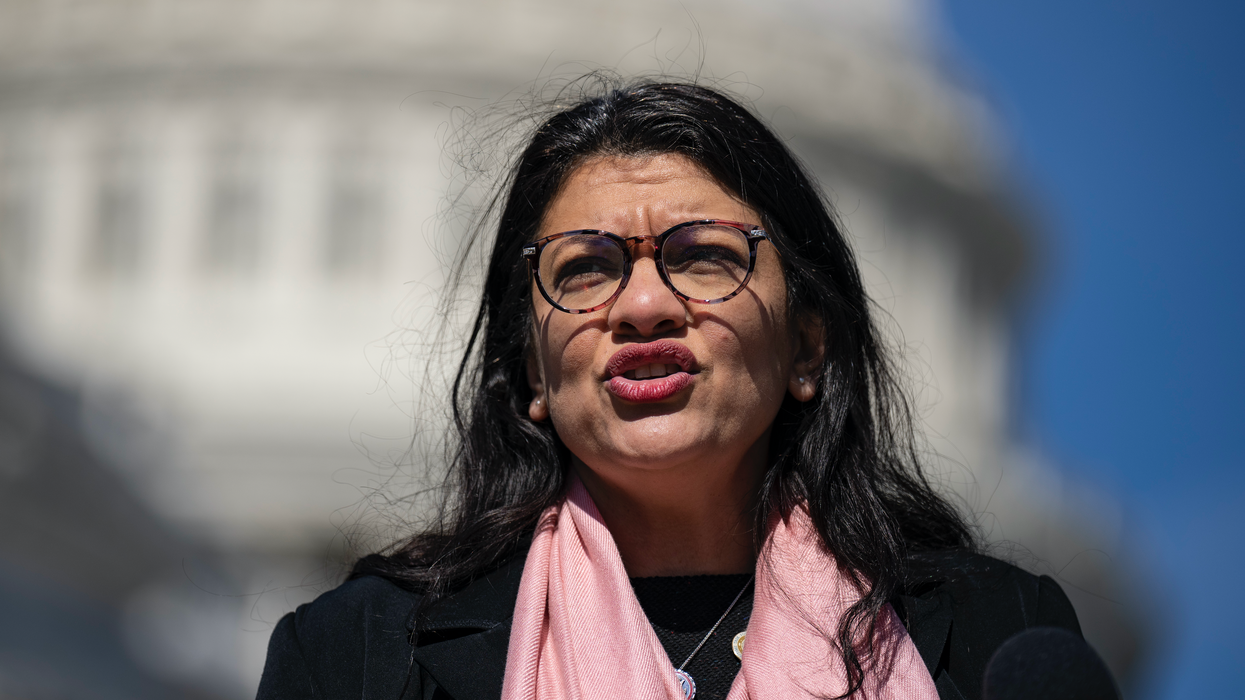 Americans owe nearly $200 billion in collective medical debt, around $88 billion of which is reflected in their credit reports.

Asserting that "undergoing a medically necessary procedure should never haunt someone financially," Democratic Michigan Congresswoman Rashida Tlaib on Wednesday reintroduced legislation to ban the collection of medical debt for two years and prohibit such indebtedness from appearing on patients' credit reports.
First introduced in 2021, Tlaib's Consumer Protection for Medical Debt Collections Act would safeguard people who, "at no fault of their own, got sick and could not afford medical care due to our broken healthcare system," the congresswoman's office explained.
The bill passed the House of Representatives last year and was included in the Comprehensive Debt Collection Improvement Act, but the Senate declined to take up the measure.
"Nearly 1 in 5 adults have one or more medical debt collections listed on their credit report."
"Nearly 1 in 5 adults have one or more medical debt collections listed on their credit report. That means 1 in 5 Americans may be denied housing, transportation, or other necessities because of a sudden health crisis or visit to the emergency room," Tlaib said in a statement. "That hits particularly hard in communities like mine, where residents already face challenges with access to credit. This bill will help increase opportunities for residents and is a major step in fixing our broken credit system."
According to the Kaiser Family Foundation, U.S. adults owe at least $195 billion in collective medical debt. The U.S. Consumer Financial Protection Bureau (CFPB) estimates around $88 billion worth of that debt is reflected in Americans' credit reports.
"While medical debt has long played an outsized role on credit reports, concerns about medical debt collections and reporting are particularly elevated due to the Covid-19 pandemic," the CFPB reported last March. "Frontline workers may be particularly likely to have pandemic-related medical debt since they have more exposure to the virus but are less likely to have health insurance than the general population."
Researchers have linked roughly two-thirds of all U.S. bankruptcies to medical issues. The recent proliferation of medical credit cards has further fueled the crisis.
In February, the CFPB reported that 8.2 million fewer Americans were struggling with medical debt during the first quarter of 2022 compared with the same period in 2020. The Biden administration attributed the improvement to the rising number of people covered under the Affordable Care Act, as well as CFPB pressure on credit bureaus, the three largest of which—TransUnion, Equifax, and Experian—began removing cleared medical debts from consumers' credit reports last July.

"Treating medical debt the same as other debt is not right and leads to irreparable harm to residents who simply just needed health and medical care," said Tlaib. "Medical debt is a leading cause of personal bankruptcy in our country and the pandemic has only made the medical debt crisis worse."
"No one chooses to get sick," she added. "This is commonsense legislation and we must get it signed into law."
News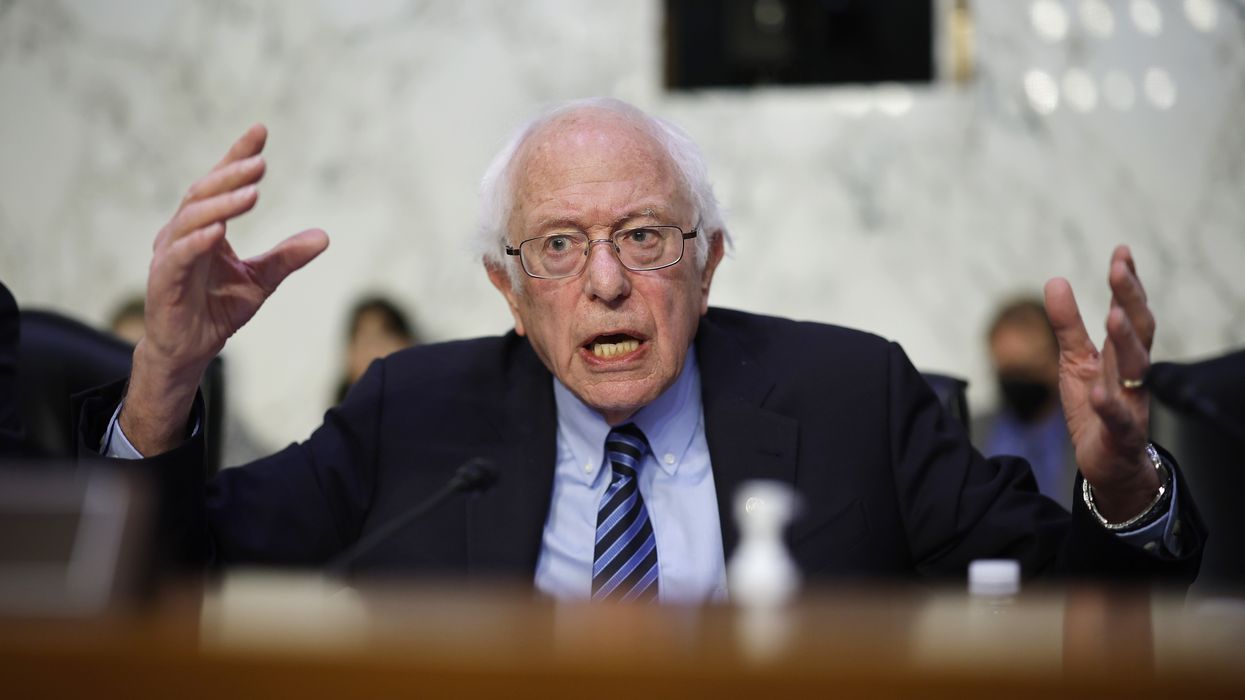 "The CEOs of the largest banks in America should not be allowed to serve as directors of the main agency we have in this country in charge of regulating those very same financial institutions," the senator said.
U.S. Sen. Bernie Sanders on Thursday introduced the Federal Reserve Independence Act to prevent bank executives from serving on regional Fed boards that are responsible for regulating their institutions.
The bill—which would also bar the U.S. central bank's board members and employees from owning any stock or investing in any company that is regulated by the Federal Reserve—comes as Fed leadership is under fire for recent interest rate hikes and regulatory rollbacks that preceded the Silicon Valley Bank (SVB) and Signature Bank failures.
"The Fed has got to become a more democratic institution that is responsive to the needs of working people and the middle class."
"I think it would come as a shock to most Americans to find out that Gregory Becker, the CEO of Silicon Valley Bank, who successfully lobbied for the deregulation of his financial institution was allowed to serve as a director of the same body in charge of regulating his bank: the San Francisco Federal Reserve," Sanders (I-Vt.) said in a statement.
"It is clear to me and to the American people, that the CEOs of the largest banks in America should not be allowed to serve as directors of the main agency we have in this country in charge of regulating those very same financial institutions," he asserted. "The Fed has got to become a more democratic institution that is responsive to the needs of working people and the middle class, not just CEOs of some of the largest financial institutions in America."
In a letter to his congressional colleagues about the bill, Sanders highlighted:
Gregory Becker may be the poster child for why we need this legislation, but he is not alone. Incredibly, two-thirds of the directors of these boards are hand-picked by the same bankers that the Federal Reserve is in charge of regulating.

Today, five top executives of financial institutions with over $150 billion in assets currently serve as directors of Federal Reserve banks. For example, the CEO of State Street (a financial institution with nearly $300 billion in assets) currently serves as a director of the Boston Federal Reserve. The CEO of M&T Bank (a financial institution with over $200 billion in assets) currently serves as a director of the New York Fed. The CFO of Ally Bank which has assets of over $180 billion is currently a director of the Richmond Fed. And the CEO of Northern Trust with assets of more than $150 billion currently serves on the Chicago Fed.
Sanders also pointed to a 2011 Government Accountability Office study which "found that allowing members of the banking industry to both elect and serve on the Federal Reserve's board of directors creates 'an appearance of a conflict of interest' and poses 'reputational risks' to the Federal Reserve System."
The senator provided examples involving Stephen Friedman, a former chairman of the New York Federal Reserve board as well as a Goldman Sachs board member and stockholder, and JPMorgan Chase CEO Jamie Dimon, whose bank got $391 billion in assistance while he sat on that same regional Fed board.
Along with seeking support for his bill—which is backed by Americans for Financial Reform, Demos, Revolving Door Project, Public Citizen, Working Families Party, and Association of Flight Attendants-CWA—Sanders is urging Congress to take other action in the wake of the SVB and Signature collapses.
Specifically, the senator is calling for:
Repealing Title IV of the 2018 bank deregulation legislation;
Enacting stronger regulations "to ensure the safety and soundness" of the nation's financial system;
A U.S. Justice Department probe into whether insider trading laws were broken by SVB executives who sold bank stock;
Clawing back bonuses given to SVB executives just before the collapse; and
Breaking up banks that are too big to fail to prevent another financial crisis like 2008.
As Sanders put it earlier this month: "We cannot continue down the road of more socialism for the rich and rugged individualism for everyone else. Let us have the courage to stand up to Wall Street, repeal the disastrous 2018 bank deregulation law, break up too big to fail banks, and address the needs of working families not the risky bets of vulture capitalists."
News
SUPPORT OUR WORK.
We are independent, non-profit, advertising-free and 100%
reader supported.