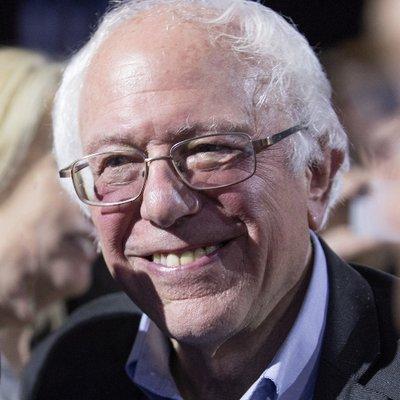 For Immediate Release
June, 27 2019, 12:00am EDT
One Hundred Academics Endorse College for All Act, Urge Congress to Pass it
WASHINGTON
One hundred experts in the fields of law, economics, and education wrote an open letter to the U.S. Congress in support of the College for All Act, introduced earlier this week by Senator Bernie Sanders (I-Vt.), Representative Pramila Jayapal (D-Wash.) and Representative Ilhan Omar (D-Minn.). The groundbreaking legislation guarantees free public college and trade school for all while cancelling all $1.6 trillion in student debt.

"Between 1964 and 2019, the average annual cost of attending a four-year public college or university soared by an unimaginable 3,819 percent," the scholars wrote. "By failing to adequately invest in higher education, governments have shifted a greater share of the financial burden onto those trying to advance their studies."

"In the face of this crisis, nothing short of a complete overhaul of our public higher education system will suffice. We must treat education as the public good that it is," the academics added. "This means 'hitting the 'reset button' on student loan debt by cancelling the entire outstanding amount, so that some 45 million Americans and their loved ones are no longer trapped by the policy failures of the past."

"To some," the experts wrote, "this will appear too radical. To us, it is the bold solution we need. It is high time we enacted policies that benefit the real job creators--the ones on Main Street." They conclude, "The time has come to cancel student loan debt and to allow future generations to graduate from college debt free."

Senator Sanders welcomed the academics' letter. "These scholars are saying what millions of young people already know from their own experience: the Wall Street crash of 2008 devastated the economic prospects of an entire generation," Sanders said. "If we do not act boldly and decisively, these young people will face lower living standards than those their parents enjoyed. Our College for All Act will boost our economy and offer real opportunity for our people. And the cost will be borne entirely by speculators on Wall Street."

"These academics confirm that a college degree should be a right for all, not a privilege for the few," said Rep. Jayapal. "What's more, our student debt crisis is oppressing borrowers of color, shutting them out from the benefits that American higher education can and should offer. I am so proud to stand with my colleagues and introduce this bold package of legislation to reinvest in our nation's future. We are committed to restoring freedom to students, workers and families - freedom from the student debt that is holding them back."

"Economists understand that this bill would not only allow Americans struggling with debt pursue their dreams, but would unleash billions of dollars in economic growth--stimulating our entire economy," said Rep. Omar, applauding the scholars' endorsement.

The academics calculated that the cancellation of student debt would create up to a million new jobs annually, reduce the racial wealth gap, boost consumer spending, and fuel new business creation.

The College for All Act cancels all student debt, including undergraduate and graduate debt. The lawmakers propose paying for this entirely through a small tax on high-frequency trades of stocks, bonds, and derivatives on Wall Street, which would raise $2.4 trillion over ten years. Economists estimate that the full amount of this tax would be borne by the financial industry, not individual holders of stock or pension funds.

In addition to cancelling student loan debt, the legislation eliminates tuition and fees at all public four-year colleges and universities, as well as making community colleges, trade schools, and apprenticeship programs tuition- and fee-free for all. The College for All Act caps student-loan interest rates at no higher than what the federal government pays for its debt--1.88 percent, compared to current student-loan interest rates as high as 8.5 percent.

States participating in the federal partnership proposed by Sanders, Jayapal and Omar would be required to demonstrate that their public colleges and universities are curbing tuition and fee increases for all students, including out-of-state students and graduate students.

Read the academics' letter here.

Read a fact sheet on the College for All Act here.

Read the bill text for S. 1947 College for All Act here.

Watch a Facebook Q&A with Sanders, Jayapal and Omar here.

LATEST NEWS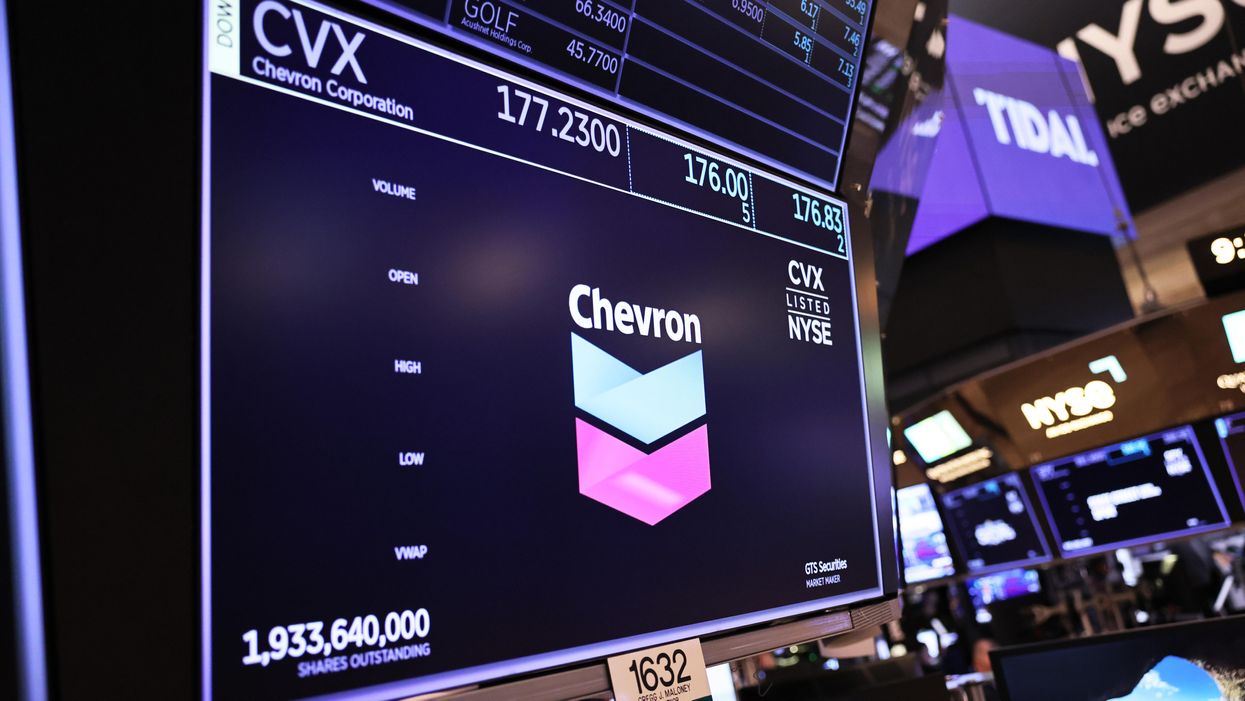 "It has price-gouged consumers in plain sight and it's going to get away with it," lamented one consumer advocate.
Chevron announced Friday that it brought in a record-shattering $35.5 billion in profits in 2022, a sum that campaigners said highlights just how much the company benefited from global energy market chaos spurred by Russia's war on Ukraine.
"What Big Oil has done over the last year is the definition of war profiteering," said Jamie Henn, a spokesperson for the Stop The Oil Profiteering (STOP) campaign. "After working with Russia for decades, companies like Chevron have used the war in Ukraine as cover to jack up prices and suck billions directly out of the pocket of American families."
"Big Oil is rolling in cash while families are struggling to heat their homes or fill their gas tanks," Henn added. "Congress could provide people with immediate relief by returning some of the money Big Oil has pulled from our pockets over the last year. If Chevron has $75 billion to lavish on its wealthy shareholders and CEO, then it can certainly afford a windfall profits tax to provide much-needed relief to hard-working Americans."
Henn was referring to the massive stock buyback program that Chevron announced earlier this week, making clear the company's plan to reward shareholders with its 2022 windfall—which Chevron CEO Mike Wirth has defended as a "modest return."
Chevron, which reported $6.4 billion in profits for the fourth quarter of 2022, also raised its quarterly dividend by around 6%.
"That Chevron feels free to spend $75 billion of its windfall profits on stock buybacks signals its belief that it is immune from accountability," Robert Weissman, president of the consumer advocacy group Public Citizen, said in a statement Friday. "It has price gouged consumers in plain sight and it's going to get away with it."
"Once oil prices spiked after the Russian invasion of Ukraine, a government not compromised and captured by Big Oil would have done the commonsense thing of taxing Big Oil's windfall profits and returning the proceeds to consumers," said Weissman. "The failure to impose a windfall profits tax reflects Big Oil's raw political power, not any principled policy dispute."
Rep. Pramila Jayapal (D-Wash.), chair of the Congressional Progressive Caucus, called Chevron's buyback program "corporate greed at its worst."
"Chevron spent the last year raking in cash by price gouging consumers," Jayapal wrote on Twitter. "And now they're announcing $75 billion in stock buybacks as poor and working families continue to struggle."
"The failure to impose a windfall profits tax reflects Big Oil's raw political power, not any principled policy dispute."
Democratic lawmakers in the House and Senate introduced windfall profits tax legislation last year and President Joe Biden belatedly floated his support for the idea, but the proposal never moved in either chamber—which were both narrowly controlled by Democrats at the time.
Currently, the prospects of a windfall profits tax passing Congress are zero with the House controlled by Republicans, who have wasted no time placing oil and gas industry allies on key committees. The progressive watchdog group Accountable.US noted Friday that the chief of staff for Rep. Bruce Westerman (R-Ark.), the new chair of the House Natural Resources Committee, "is a longtime oil lobbyist."
"She'll be joining eight other former oil industry lobbyists in high-ranking staff positions on the Natural Resources Committee and in conference leadership," the group said in a new report.
Rep. Cathy McMorris Rodgers (R-Wash.), chair of the House Energy and Commerce Committee, received more oil and gas PAC money in the most recent election cycle than any other House Republican, Sludgereported last month.
News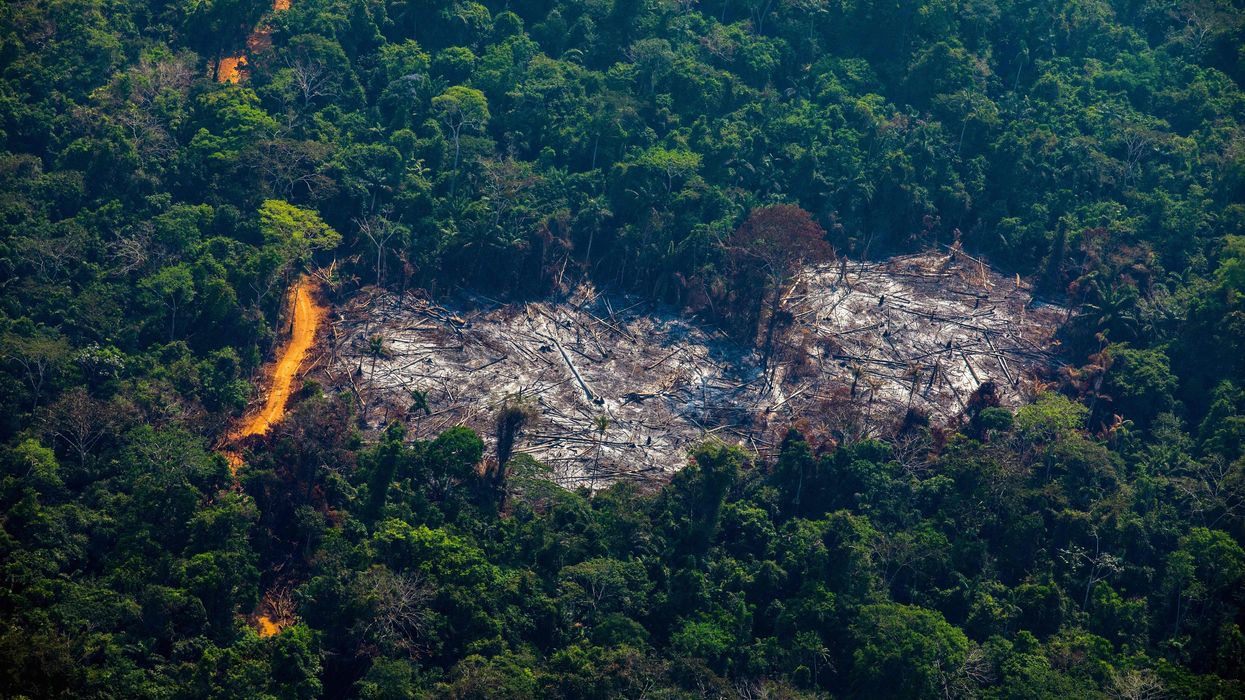 With Lula in power "there is hope now, but our paper shows it is not enough to resolve deforestation," said one co-author. "There is much more work to be done."
Peer-reviewed research out Friday shows that human activity has degraded much more of the Amazon rainforest than previously believed, with over a third of the remaining forest area afflicted and at risk of being irreversibly damaged.
Deforestation in the Amazon has been well-documented, but the new paper published in Science focuses on anthropogenic disturbances that harm what is left of the biodiverse ecosystem and threaten its future.
According to the international team of 35 scientists who conducted the study, the four most consequential sources of disruption are "edge effects" (forest changes caused by nearby deforestation and the ensuing habitat fragmentation); "selective logging"; and forest fires and extreme droughts intensified by the fossil fuel-driven climate crisis.
Based on their analysis of existing data on the extent of edge effects, timber extraction, and fires from 2001 to 2018, researchers found that 5.5% of Amazonian forests are degraded. When data on extreme droughts was considered, their estimate of the total degraded area grew to 38%.
The Guardian, which had early access to the full paper, summarized the scholars' findings as follows on Thursday: "Fires, land conversion, logging, and water shortages have weakened the resilience of up to 2.5 million square kilometers of the forest, an area 10 times the size of the U.K. This area is now drier, more flammable, and more vulnerable than before, prompting the authors to warn of 'megafires' in the future."
A substantial chunk of the world's largest tropical rainforest—nicknamed the "lungs of the Earth" due to its unparalleled capacity to provide oxygen and absorb planet-heating pollution—is "less able to regulate the climate, generate rainfall, store carbon, provide a habitat to other species, offer a livelihood to local people, and sustain itself as a viable ecosystem," The Guardian noted.
Degradation, defined as human-induced changes in forest conditions, has led to carbon emissions equivalent to or greater than those from deforestation, the authors note. As an accompanying statement explains: "Degradation is different from deforestation, where the forest is removed altogether and a new land use, such as agriculture, is established in its place. Although highly degraded forests can lose almost all of the trees, the land use itself does not change."
Co-author Jos Barlow, a professor of conservation science at Lancaster Univerity, said that the cumulative impact of the key degradation factors examined "can be as important as deforestation for carbon emissions and biodiversity loss."
In addition, the paper makes clear that Amazon forest degradation is associated with significant socioeconomic harms that require further investigation.
"Degradation benefits the few, but places important burdens on many," said co-author Rachel Carmenta from the University of East Anglia. "Few people profit from the degradation processes, yet many lose out across all dimensions of human well-being— including health, nutrition, and the place attachments held for the forest landscapes where they live."
"Many of these burdens are hidden at present," Carmenta added. "Recognizing them will help enable better governance with social justice at the center."
"Preventing the advance of deforestation remains vital, and could also allow more attention to be directed to other drivers of forest degradation."
Looking ahead to 2050, the paper projects that the four main drivers of Amazon forest degradation "will remain a major threat and source of carbon fluxes to the atmosphere" regardless of whether deforestation is halted.
"Even in an optimistic scenario, when there is no more deforestation, the effects of climate change will see degradation of the forest continue, leading to further carbon emissions," said lead author David Lapola, a researcher at the Centre for Meteorological and Climatic Research Applied to Agriculture at the University of Campinas. However, "preventing the advance of deforestation remains vital, and could also allow more attention to be directed to other drivers of forest degradation."
Luiz Inácio Lula da Silva, the recently inaugurated leftist president of Brazil—home to roughly 60% of the Amazon—has vowed to make "this devastation" of the forest "a thing of the past."
"There's no climate security for the world without a protected Amazon," Lula said during a mid-November speech at the United Nations COP27 summit—the first he made on the international stage after defeating Brazil's far-right ex-president, Jair Bolsonaro.
The Amazon passed a key tipping point at the tail end of Bolsonaro's four-year reign, during which ecological destruction accelerated as logging, mining, and agribusiness companies routinely violated the rights of Indigenous forest dwellers.
Last week, Lula accused Bolsonaro of committing genocide against the Yanomami people, who are enduring a deadly rise in hunger and disease due to a surge in illegal gold mining.
Lula, who drastically reduced deforestation and curbed inequality when he governed Brazil earlier this century, recently launched the first anti-deforestation raids of his new administration.
"There is hope now, but our paper shows it is not enough to resolve deforestation," Barlow told The Guardian. "There is much more work to be done."
As the new paper notes: "Whereas some disturbances such as edge effects can be tackled by curbing deforestation, others, like constraining the increase in extreme droughts, require additional measures, including global efforts to reduce greenhouse gas emissions. Curbing degradation will also require engaging with the diverse set of actors that promote it, operationalizing effective monitoring of different disturbances, and refining policy frameworks."
The authors propose creating high-tech systems to monitor forest degradation and implementing policies to prevent illegal logging and better manage the use of fire.
"Public and private actions and policies to curb deforestation will not necessarily address degradation as well," said Lapola. "It is necessary to invest in innovative strategies."
News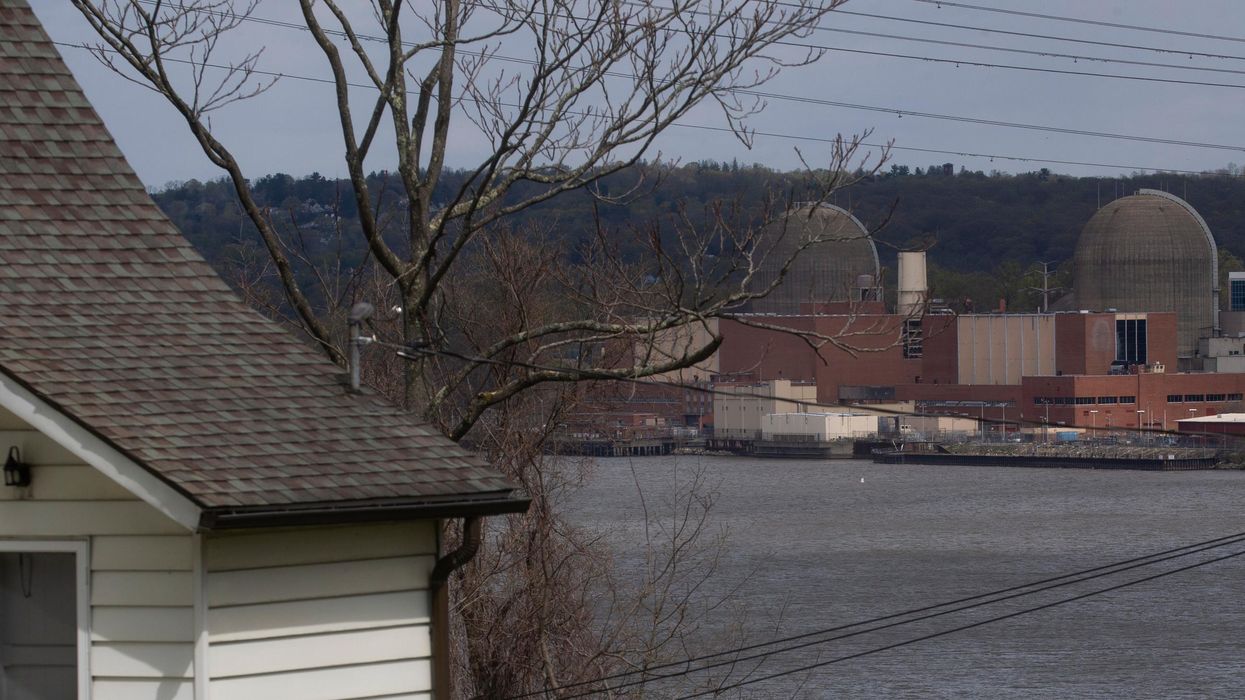 "Doctors know that there is no such thing as a safe dose of radiation, and that harmful impacts are cumulative," said the president of Physicians for Social Responsibility.
Two years after the closing of Indian Point Energy Center, a nuclear power plant in Buchanan, New York, public health experts and campaigners are warning that an energy technology company's plan to discharge one million gallons of wastewater from the plant's fuel-cooling pools into the Hudson River could harm at least 100,000 people who rely on the river for their drinking water.
Physicians for Social Responsibility (PSR) is among the groups sounding the alarm about radioactive contaminants, including the radioactive isotope tritium, which could be present in the treated water that Holtec International plans to release into the Hudson.
Spent fuel pools at the plant, which was decommissioned after decades of advocacy by anti-nuclear campaigners, have cooled radioactive fuel for more than 45 years, and health experts from PSR and other groups warned on Thursday at the first of several public forums that Holtec has not been transparent about the risks associated with the wastewater discharge plan.
"There has been no prior disclosure of what pollutants or radioactive contaminants are in the wastewater or any public education on the environmental safety and public health risks associated with any potential discharges from the site," said the groups in a statement.
The Hudson River is the primary drinking water source for seven cities and towns including Poughkeepsie, Rhinebeck, and Hyde Park, as well as the backup water source for other communities along the river.
"Since the Hudson is a tidal river, radioactive wastewater can affect communities all the way up to Poughkeepsie and down to Manhattan, Staten Island, and New Jersey," said Nancy S. Vann, president of the Safe Energy Rights Group, last year.

\u201cSince the Hudson is a tidal river, radioactive wastewater can affect communities all the way up to Poughkeepsie & down to Manhattan, Staten Island & New Jersey\n\nWater from the nuclear plant has already leaked into the river and dead & mutant fish were common when plant was active\u201d

— Nancy S Vann, Esq. (JD) (@Nancy S Vann, Esq. (JD)) 1649617375
Dr. Helen Caldicott, president of PSR, was among the experts who spoke at the forum on Thursday and warned that tritium poses risks for adults, children, and developing fetuses.
"It's highly carcinogenic, of course, it enters the fetus," she said at the meeting. "There's no way to remove tritium from the water."
Tritium has also been the subject of concern in Japan as officials prepare to release wastewater from the decommissioned Fukushima Daiichi nuclear power plant into the Pacific Ocean, with fishing communities and South Korean officials warning of potential harm to marine life.

Holtec International that told local outlet News 12 that during the 12-15 year process of decommissioning the plant, the discharge of the wastewater will be regulated by the U.S. Environmental Protection Agency and the U.S. Nuclear Regulatory Commission and will result in the presence of substances that "are typically indistinguishable from the natural radioactivity present in the environment."
Caldicott dismissed the company's claims.

"Physicists talk convincingly about 'permissible doses' of radiation," she said in a statement. "They consistently ignore internal emitters—radioactive elements from nuclear power plants that are ingested or inhaled into the body, giving very high doses to small volumes of cells. They focus instead on external radiation from sources outside the body."
"Doctors know that there is no such thing as a safe dose of radiation, and that harmful impacts are cumulative," Caldicott added. "Children are ten to twenty times more vulnerable to the deleterious effects of radiation than adults and little girls twice that of boys."
Also speaking at the forum on Thursday was Diane Turco, director of the grassroots group Cape Downwinders in Cape Cod, Massachusetts, where Holtec is also planning to discharge wastewater from Pilgrim Nuclear Power Station, another decommissioned facility.
"From California to Massachusetts to New York to Michigan to New Mexico, Indigenous and civil society groups are connecting in our efforts," said Turco. "Holtec has no right to dump radioactive wastewater into our waterways or radioactive waste into our communities."
The experts also raised concerns about the demolition activities taking place at Indian Point without efforts to mitigate the spread of radioactive dust and other airborne contaminants, even as Buchanan-Verplanck Elementary School stands less than 4,000 feet from the site and lacks air, water, and soil monitoring.

"Although a school air monitoring study has been under consideration, a Request for Proposal for an air monitoring program was only recently issued," said the experts. "Still, hundreds of students were allowed to return to the school this past September. Parents still lack critical information regarding emergency planning and preparedness, monitoring, and protections."
They noted that in 2019, a middle school in Piketon, Ohio was forced to close due to radioactive contamination from demolition projects at a nuclear enrichment facility less than two miles away.
"Independent expert analysis regarding potential health and environmental impacts from these exposures is imperative," said the experts.

Another public forum will be held at nearby Cortlandt Town Hall on February 3, according toNews 12.
News
SUPPORT OUR WORK.
We are independent, non-profit, advertising-free and 100%
reader supported.