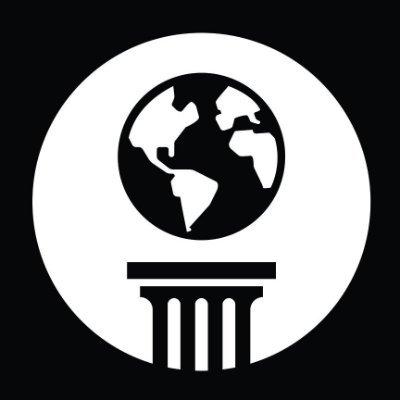 For Immediate Release
Contact:
Kevin Dahl, National Parks Conservation Association, (520) 603-6430, kdahl@npca.org
Sandy Bahr, Sierra Club – Grand Canyon Chapter (602) 999-5790, sandy.bahr@sierraclub.org
Robin Silver, Center for Biological Diversity, (520) 345-5708, rsilver@biologicaldiversity.org
Ted Zukoski, Earthjustice, (303) 996-9622, tzukoski@earthjustice.org
Roger Clark, Grand Canyon Trust, (928) 890-7515, rclark@grandcanyontrust.org
Forest Service Begins to Pave Way for Massive Urban Sprawl Next to Grand Canyon
Permit would facilitate 2,100 new housing units plus malls, hotels near canyon's edge
FLAGSTAFF, Ariz.
The U.S. Forest Service on Friday began paving the way for a sprawling urban development near the southern edge of the Grand Canyon that would include more than 2,100 housing units and 3 million square feet of retail space along with hotels, a spa and conference center. The superintendent of Grand Canyon National Park has called the project one of the greatest threats to Grand Canyon in the 96-year-history of the park.
The proposal, by the Stilo Development Group, would transform the 580-resident community of Tusayan, Ariz.-- which sits near the southern entrance to the national park -- from a small, quiet tourist town into a sprawling complex of high-end homes, strip malls, and resorts only a mile from the Grand Canyon National Park boundary.
Stilo has partnered with the town of Tusayan in order to obtain the federal permit needed to expand road and utility access through public lands within the Kaibab National Forest so development can proceed. The agency today began moving forward with the process to approve that special-use permit.
"The Forest Service is putting Grand Canyon National Park in the crosshairs by considering Tusayan's dangerous, damaging plan for a mega-resort," said Kevin Dahl of the National Parks Conservation Association. "This proposal is not in the public interest and is one of the greatest threats Grand Canyon National Park has seen in its history. The Forest Service can and should have rejected it out of hand."
The National Park Service considers the mega-development a significant threat to Grand Canyon because it will require vast quantities of water and could lower the aquifer that feeds seeps, springs, and streams that support wildlife and recreation on the park's South Rim. Groundwater pumping accompanying the development could also lower the aquifer that is the exclusive source of all water for Havasu Falls, the cultural foundation of the Havasupai tribe.
"The Forest Service is paving the way for foreign investors to exploit America's most treasured natural landmark all to turn a profit," said Ted Zukoski, Earthjustice attorney. "The Forest Service is throwing out its responsibility to serve the public interest by endangering the water, wildlife, and wilderness that make the Grand Canyon so special."
Earthjustice, on behalf of the National Parks Conservation Association, the Grand Canyon Trust, Sierra Club, and the Center for Biological Diversity, has submitted a letter protesting the Forest Service's consideration of the rights-of-way permit. The city of Flagstaff and regional businesses have already passed resolutions opposing this development, saying that it would negatively impact surrounding communities and Grand Canyon National Park.
"When President Theodore Roosevelt protected Grand Canyon in 1908, he stated: 'Leave it as it is. You cannot improve on it. The ages have been at work on it, and man can only mar it.' Teddy was right. It will be a stain on President Obama's legacy if he allows for this defacement of Grand Canyon," said Sandy Bahr of the Sierra Club.
This latest development project comes amid concerns from conservation groups and tribal communities about proposals for re-starting operations of a nearby uranium mine and another major resort development right outside the park at the confluence of the Colorado and Little Colorado rivers.
"Whether it's uranium-mining companies or greedy developers some will always see the Grand Canyon as a cash register, not one of Earth's most awe-inspiring and precious places," said Robin Silver, a founder of the Center for Biological Diversity. "This is a place worth fighting for. We plan to fight shoulder to shoulder with millions of other Americans to defeat this latest scheme to commercialize the Grand Canyon. Shopping malls don't belong here."
The Forest Service will take public comment on the proposal through June 3. The Forest Service will also hold informational meetings on the proposal in Tusayan (May 19), Williams (May 18), and Flagstaff, Ariz.(May 20).
Letter to Forest Service:https://earthjustice.org/documents/letter/letter-town-of-tusayan-s-special-use-application-designed-to-facilitate-huge-development-near-grand-canyon
Forest Service's April 24 announcement: https://www.fs.usda.gov/project/?project=46776
Online Version:https://earthjustice.org/news/press/2015/forest-service-begins-to-pave-way-for-massive-urban-sprawl-next-to-grand-canyon
Earthjustice is a non-profit public interest law firm dedicated to protecting the magnificent places, natural resources, and wildlife of this earth, and to defending the right of all people to a healthy environment. We bring about far-reaching change by enforcing and strengthening environmental laws on behalf of hundreds of organizations, coalitions and communities.
800-584-6460
LATEST NEWS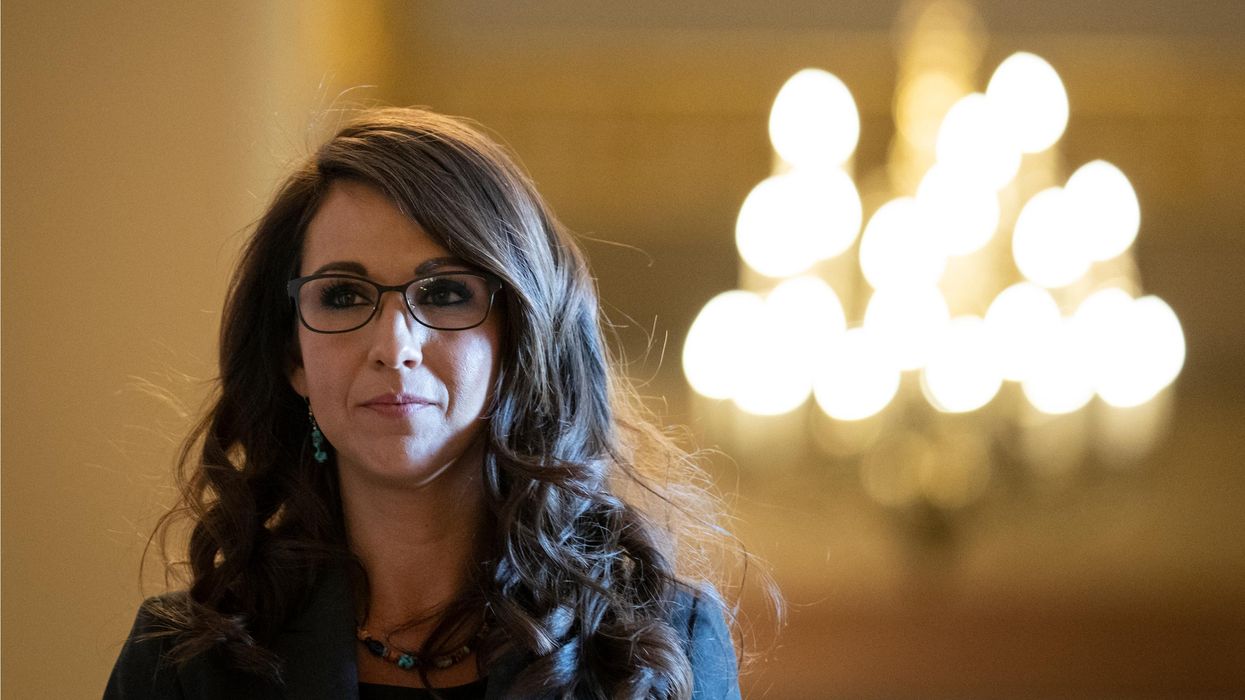 "The oil and gas industry could stick taxpayers with a massive bill of between $2.9 billion and $17.7 billion," warned Public Citizen's Alan Zibel.
Fossil fuel industry-funded Republicans on the U.S. House Natural Resources Committee voted Wednesday to advance Rep. Lauren Boebert's bill that would saddle taxpayers with the massive cost of cleaning up oil and gas wells on federal lands.
"Corporations awarded a lease to drill on federal land must post a bond. If the leasing corporation abandons an exploration site, goes bankrupt, or fails to plug a well securely, the posted bond covers the cost of doing so," Public Citizen explained this week in a statement opposing the proposal.
The Colorado Republican's Restoring American Energy Dominance Act (H.R. 6009) would block a proposed rule from the Bureau of Land Management (BLM) revising federal regulations "to update the fees, rents, royalties, and bonding requirements related to oil and gas leasing, development, and production" in line with the Inflation Reduction Act signed by President Joe Biden last year.
"Rep. Boebert is plainly on the side of the oil and gas companies that don't want to be held accountable for exploiting hardworking taxpayers."
Based on a BLM review of the costs to plug orphaned wells, the rule—strongly opposed by polluting oil and gas companies—would raise the minimum lease bond amount to $150,000 and the minimum statewide bond to $500,000. It would also end the use of nationwide bonds.
"Without these crucial protections, the oil and gas industry could stick taxpayers with a massive bill of between $2.9 billion and $17.7 billion," Public Citizen's Alan Zibel warned in a report published Tuesday in anticipation of the House committee vote.
"We already allow far too much climate-destroying fossil fuel drilling on public lands in Western states," Zibel added in a statement Wednesday. "The least we can do is ensure taxpayers don't get stuck subsidizing the fossil fuel industry's cost of doing business."
"Even as U.S. fossil fuel production soars to record levels," he said, "Republicans are doing the bidding of fossil fuel lobbyists by trying to block modest, sensible efforts to reduce blatant, long-standing giveaways in the system for leasing public lands for oil and gas production."
In the leadup to the vote, Accountable.US highlighted that the "Big Oil-backed, far-right extremists" on the Republican-led committee have taken at least $3.8 million in campaign contributions from the oil and gas industry during their political careers.
Rep. Garret Graves (R-La.) leads the pack with $850,945, followed by committee Chair Bruce Westerman (R-Ark.) at $416,575, based on the group's analysis of OpenSecrets data. Boebert, who is only in her second term, ranks sixth, with $121,150.
"Rep. Boebert is plainly on the side of the oil and gas companies that don't want to be held accountable for exploiting hardworking taxpayers," Accountable.US spokesperson Chris Marshall said Wednesday. "The American public can't afford to suffer from this broken, polluting system any longer."
Thanks to the panel's party-line vote, H.R. 6009 now moves to the House floor. It faces far better odds of passing the GOP-controlled lower chamber than the divided Senate—but even if the bill got through Congress, Biden could veto it.
While Biden—who is seeking reelection next year—campaigned on being a "climate president," he has come under fire from campaigners and frontline communities for continuing fossil fuel lease sales for public lands and waters, greenlighting the Willow oil project and Mountain Valley Pipeline, and blowing off COP28, the ongoing United Nations climate summit taking place in Dubai.

News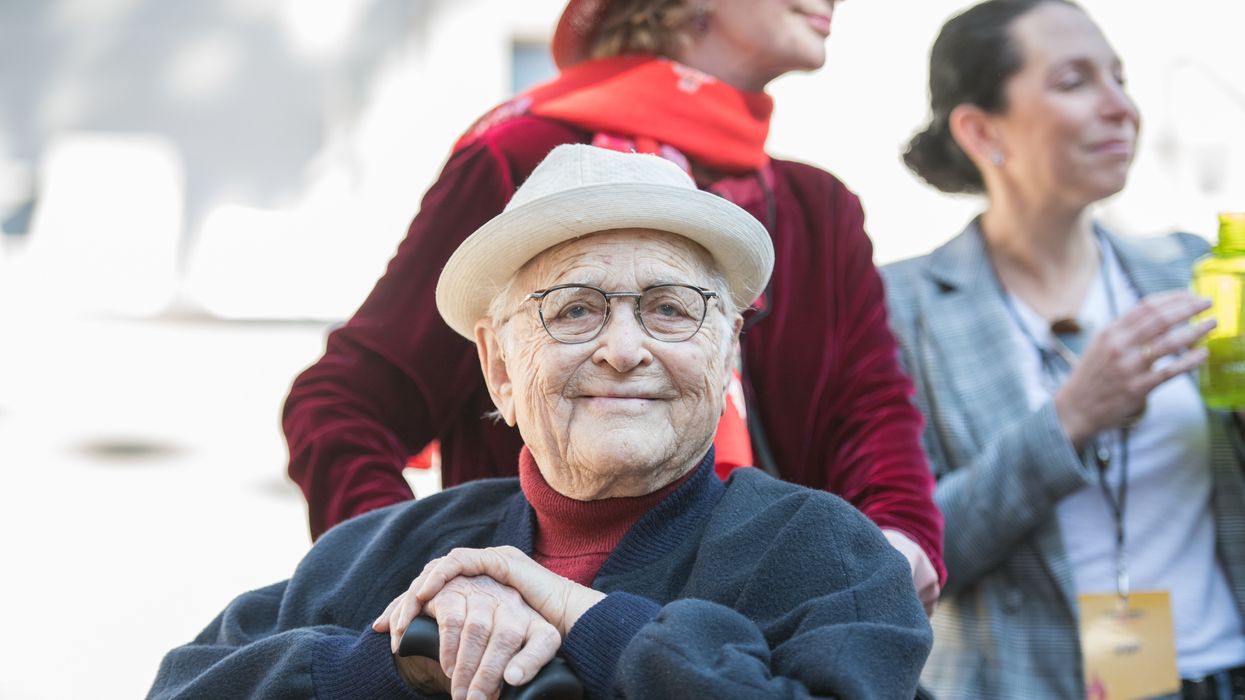 "Anyone who ever had a chance to say something pointed or political in American television entertainment owes Norman Lear their adoration and awe," said TV writer and producer David Simon.
Actors and television and film producers were joined by progressive lawmakers, human rights advocates, and abortion rights groups in paying tribute to Norman Lear, the legendary TV writer and producer who ushered in an entirely new era of sitcom viewing to the American public in the 1970s, as his death at the age of 101 was announced Wednesday.
Lear has long been credited with expanding audiences' ideas about whether salient topics of the day like racism, poverty, and reproductive rights could be fodder for primetime television after his first smash hit, "All In the Family," was introduced in 1971.
The show, which ran for eight seasons and inspired several spin-offs, featured the bigoted Archie Bunker at its center, with his progressive daughter and son-in-law, influenced by the 1960s counterculture, frequently challenging his views.
"All In the Family" broke new ground by confronting Bunker's homophobia, his wife Edith's experience of going through menopause, widespread opposition to the U.S. war in Vietnam, and racism.
"Honesty about white racism was such a relief," reflected Maya Wiley, CEO and president of the Leadership Conference on Civil and Human Rights.
As critic Ben Brantley said on social media, Lear "redefined what could be said and seen on television" and "made the uncomfortably narrow American mind the center of a sitcom."
Other hit series included "The Jeffersons," which featured an upwardly-mobile Black family and which Lear said he was inspired to write after members of the Black Panthers told him, "Every time you see a Black man on the tube, he is dirt poor." The family at the center of the sitcom discussed issues including alcoholism, interracial relationships, and classism. As Danielle Cadet wrote at HuffPost in 2012, the show "opened doors for future black actors, and its success proved that African American sitcoms did, in fact, resonate with general audiences."
"Sanford and Son," about a Black junk dealer who often butts heads with his more open-minded son, "mine[d] laughs in a setting that in real life had been torn apart over police abuse issues not long before, during the Watts riots of August 1965," noted the International Academy of Television Arts and Sciences. In "Good Times," a Black woman faced challenges as she raised her family in public housing in Chicago.
The success of Lear's series meant that "anyone who ever had a chance to say something pointed or political in American television entertainment owes Norman Lear their adoration and awe," said TV writer and producer David Simon.

The nonprofit group Abortion Access Front paid tribute to another series, "Maude," in which the title character had an abortion in an historic 1972 episode.
"We humbly aim to continue the legacy of smashing stigma and promoting the vitality of abortion access through humor," said the group, posting a clip for the episode in which Maude's daughter says, "We're free, we finally have the right to decide what we can do with our own bodies."

The show "broke many barriers," said researcher Steph Herold, not only by being the first sitcom to contain a plotline dealing with abortion care, but also by having "the first abortion plotline that centered the woman instead of her partner, doctor, or lawyer, the first legal abortion plotline."
"Norman Lear moved minds through the moving image," said U.S. Sen. Ed Markey (D-Mass.). "His commitment to social justice ran through his work."

Lear founded the progressive group People for the American Way (PFAW) in 1981 and oversaw its advocacy on behalf of LGBTQ rights, freedom of speech, and other issues.
He later established groups that aimed to push for voter registration among young people, promote socially responsible behavior by corporations, and encourage the entertainment industry to educate viewers about environmental damage.
Lear was awarded lifetime achievement awards from the Producers Guild of America, the Television Critics Association, and the free expression group PEN Center USA, as well as a National Medal of Arts in 1999.
As Common Dreams reported in 2017, Lear refused to attend a reception at the White House to celebrate the Kennedy Center's decision to honor him that year, saying he did not want to mark the occasion at the home of then-President Donald Trump, who had slashed arts funding.

"I can't see myself visiting a White House, what [Trump] called a dump, that dumps on the National Endowment for the Arts," he told The Washington Post.
PFAW noted on Wednesday that Lear considered himself a patriot, and once wrote that he would not "surrender that word to those who play to our worst impulses rather than our highest ideals."
"That belief shone through in his work," said the group.
News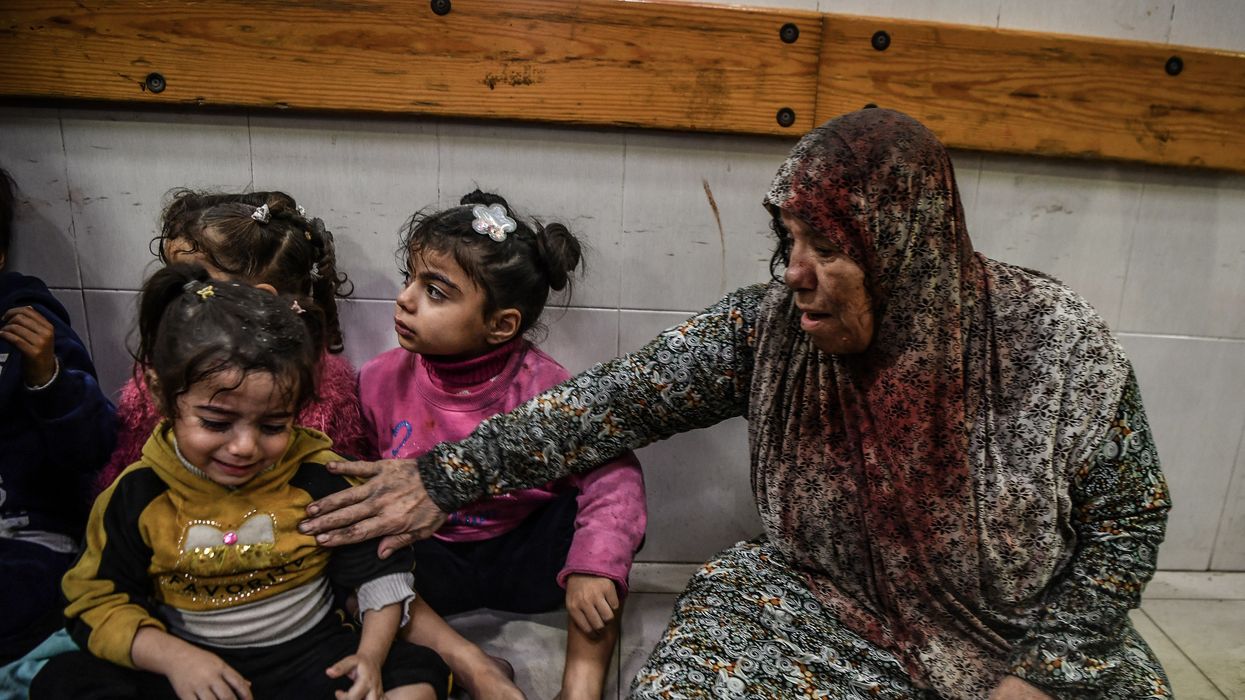 "How is it that these atrocities are beamed across the world for all to witness, and yet so little is done to stop them?"
Humanitarian groups and United Nations officials expressed horror Wednesday at the disaster unfolding in Gaza as Israeli forces stormed the largest city in the southern part of the strip, fueling concerns of a repeat of the appalling destruction that Israel inflicted in the north.
Volker Türk, the U.N.'s high commissioner for human rights, said at a press conference that the "catastrophic situation" in Gaza was "entirely foreseeable and preventable." He noted that his colleagues on the ground in the besieged strip "have described the situation as apocalyptic."
"Military operations, including bombardment, by Israeli forces continue in north, middle, and south Gaza, affecting people who have already been displaced multiple times—forced to flee—in search of safety," said Türk. "But no place is safe."
Many had fled to Khan Younis from the north in search of safety, only to be told to evacuate again weeks later as the Israeli military closed in.
The Israel Defense Forces (IDF) said earlier this week that its ground offensive now encompasses the entirety of the Gaza Strip, leaving the nearly 2 million people who have been displaced with no viable options to avoid near-constant Israeli bombing, shelling, and firefights that have prevented the delivery of critical aid, including medicine and food.

Virtually the entire population of Gaza is at imminent risk of starvation, the World Food Program has warned.
"The hunger war has started," one displaced person toldThe Associated Press, saying that Gazans are now fighting over dwindling food supplies. "This is the worst of all wars."

"Each day we see more dead children and new depths of suffering for the innocent people enduring this hell."
Jan Egeland, secretary-general of the Norwegian Refugee Council (NRC), said that tens of thousands of people are living on the streets of southern Gaza in makeshift and overcrowded shelters, heightening the risk of infectious disease. The United Nations Relief and Works Agency for Palestinian Refugees in the Near East reported an outbreak of Hepatitis A at one of its facilities last week.
Hospitals are also overwhelmed and out of basic supplies, forcing doctors to operate on wounded patients without anesthesia and proper sanitation.
"Many of my own NRC staff members now live on the streets. One of them does so with her two-month-old baby," said Egeland. "Our colleagues in Gaza ask themselves a simple question: How is it that these atrocities are beamed across the world for all to witness, and yet so little is done to stop them?"
Egeland called Israel's "pulverizing of Gaza" one of "the worst assaults on any civilian population in our time and age."
"Each day we see more dead children and new depths of suffering for the innocent people enduring this hell," he added, calling for an immediate cease-fire. "The situation in Gaza is a total failure of our shared humanity. The killing must stop."
Israel—whose assault has been backed politically and militarily by the U.S. and other Western nations—claims its intensifying attack on Khan Younis and other areas of southern Gaza is aimed at eliminating Hamas strongholds, an assertion it has used throughout the two-month war to justify the mass slaughter of civilians and the decimation of large swaths of the Palestinian territory.
The Euro-Mediterranean Human Rights Monitor, a Geneva-based nonprofit, estimated Tuesday that at least 90% of the Palestinians killed by Israeli forces since October 7 have been civilians, contradicting Israel's claim that two Gaza civilians have been killed for every Hamas combatant.
Including the number of people missing under rubble and presumed dead, the human rights group said at least 21,022 people have been killed by the Israeli military since early October, when the assault on Gaza began in the wake of a deadly Hamas-led attack. The U.N. has estimated that nearly 70% of those killed have been women and children.
"The only way for civilians to be protected and for humanitarian assistance to be provided at the necessary scale required is for the conflict to end," Bob Kitchen, vice president for emergencies at the International Rescue Committee, said in a statement Tuesday. "The need for a cease-fire becomes more urgent as each hour passes, with more than two million Palestinians facing humanitarian catastrophe."
News