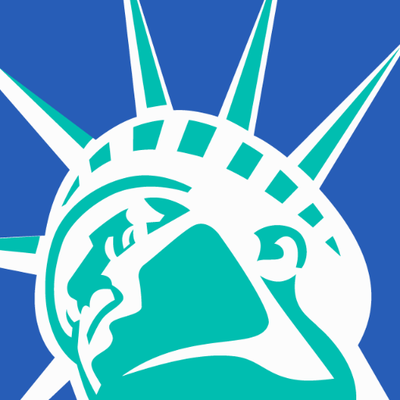 TPP Leak Reveals Extraordinary New Powers for Thousands of Foreign Firms to Challenge US Policies and Demand Taxpayer Compensation
Unveiling of Parallel Legal System for Foreign Corporations Will Fuel TPP Controversy, Further Complicate Obama's Push for Fast Track
WASHINGTON
The Trans-Pacific Partnership's (TPP) Investment Chapter, leaked today, reveals how the pact would make it easier for U.S. firms to offshore American jobs to low-wage countries while newly empowering thousands of foreign firms to seek cash compensation from U.S. taxpayers by challenging U.S. government actions, laws and court rulings before unaccountable foreign tribunals. After five years of secretive TPP negotiations, the text - leaked by WikiLeaks -proves that growing concerns about the controversial "investor-state dispute settlement" (ISDS) system that the TPP would extend are well justified, Public Citizen said.
Enactment of the leaked chapter would increase U.S. ISDS liability to an unprecedented degree by newly empowering about 9,000 foreign-owned firms from Japan and other TPP nations operating in the United States to launch cases against the government over policies that apply equally to domestic and foreign firms. To date, the United States has faced few ISDS attacks because past ISDS-enforced pacts have almost exclusively been with developing nations whose firms have few investments here.
The leak reveals that the TPP would replicate the ISDS language found in past U.S. agreements under which tribunals have ordered more than $3.6 billion in compensation to foreign investors attacking land use rules; water, energy and timber policies; health, safety and environmental protections; financial stability policies and more. And while the Obama administration has sought to quell growing concerns about the ISDS threat with claims that past pacts' problems would be remedied in the TPP, the leaked text does not include new safeguards relative to past U.S. ISDS-enforced pacts. Indeed, this version of the text, which shows very few remaining areas of disagreement, eliminates various safeguard proposals that were included in a 2012 leaked TPP Investment Chapter text.
"With the veil of secrecy ripped back, finally everyone can see for themselves that the TPP would give multinational corporations extraordinary new powers that undermine our sovereignty, expose U.S. taxpayers to billions in new liability and privilege foreign firms operating here with special rights not available to U.S. firms under U.S. law," said Lori Wallach, director of Public Citizen's Global Trade Watch. "This leak is a disaster for the corporate lobbyists and administration officials trying to persuade Congress to delegate Fast Track authority to railroad the TPP through Congress."
Even before today's leak, U.S. law professors and those in other TPP nations, the U.S. National Conference of State Legislatures, the Cato Institute and numerous members of Congress and civil society groups have announced opposition to the ISDS system, which would elevate individual foreign firms to the same status as sovereign governments and empower them to privately enforce a public treaty by skirting domestic courts and "suing" governments before extrajudicial tribunals. The tribunals are staffed by private lawyers who are not accountable to any electorate, system of legal precedent or meaningful conflict of interest rules. Their rulings cannot be appealed on the merits. Many ISDS lawyers rotate between roles - serving both as "judges" and suing governments for corporations, creating an inherent conflict of interest.
The TPP's expansion of the ISDS system would come amid a surge in ISDS cases against public interest policies that has led other countries, such as South Africa and Indonesia, to begin to revoke their ISDS-enforced treaties. While ISDS agreements have existed since the 1960s, just 50 known ISDS cases were launched worldwide in the regime's first three decades combined. In contrast, foreign investors launched at least 50 ISDS claims each year from 2011 through 2013. Recent cases include Eli Lilly's attack on Canada's cost-saving medicine patent system, Philip Morris' attack on Australia's public health policies regulating tobacco, Lone Pine's attack on a fracking moratorium in Canada, Chevron's attack on an Ecuadorian court ruling ordering payment for mass toxic contamination in the Amazon and Vattenfall's attack on Germany's phase-out of nuclear power.
"By definition, only multinational corporations could benefit from this parallel legal system, which empowers them to skirt domestic courts and laws, and go to tribunals staffed by highly paid corporate lawyers, where they grab unlimited payments of our tax dollars because they don't want to comply with the same laws our domestic firms follow," Wallach said.
Public Citizen's analysis of the leaked text is available here.
Public Citizen is a nonprofit consumer advocacy organization that champions the public interest in the halls of power. We defend democracy, resist corporate power and work to ensure that government works for the people - not for big corporations. Founded in 1971, we now have 500,000 members and supporters throughout the country.
(202) 588-1000
LATEST NEWS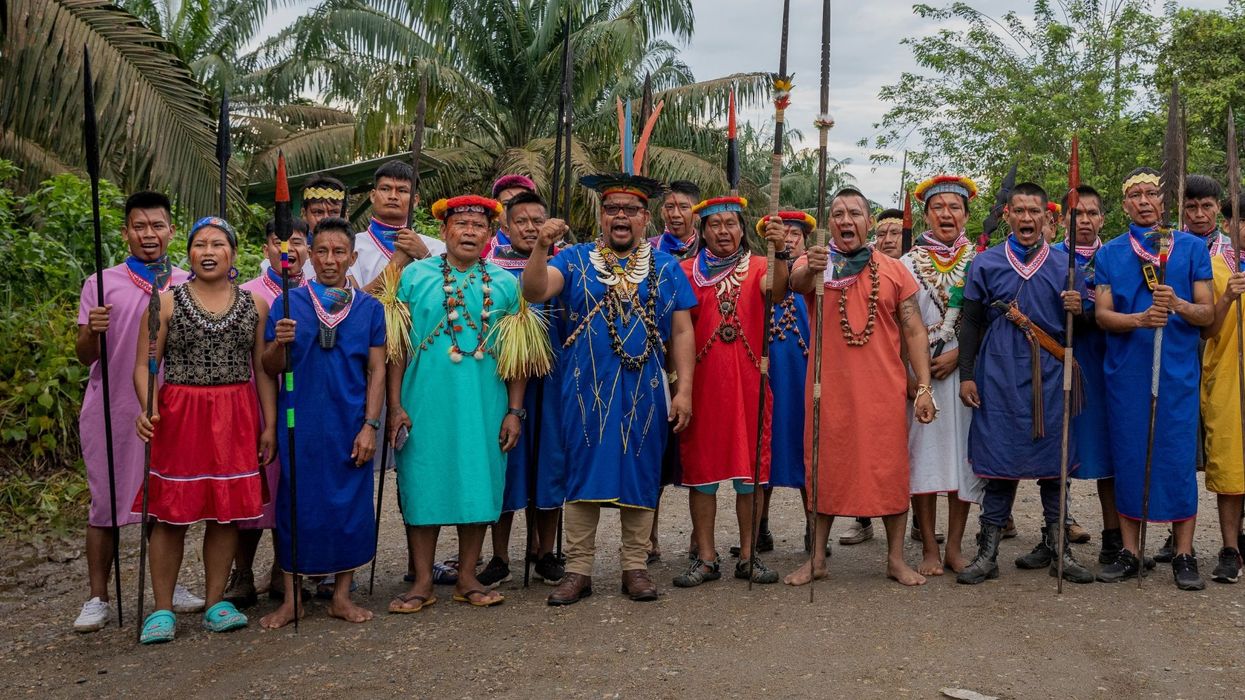 "This groundbreaking precedent paves the way for other Indigenous communities who dream of recovering their territories within protected areas," said one campaigner.
Amazon defenders this week cheered what one group called "an invaluable precedent for all Indigenous peoples fighting to recover their lands" after an Ecuadorean appeals court ruled in favor of the Siekopai Nation's ownership claim over its ancestral homeland.
The November 24 decision by a three-judge panel of the Sucumbios Provincial Court of Justice gives Ecuador's Ministry of the Environment 45 days to hand over title to more than 104,000 acres of land along the country's border with Peru.
"Today is a great day for our nation," Siokepai Nation President Elias Piyahuaje said following the ruling. "Until the end of time, this land will be ours."
The Siekopai—who call their homeland Pë'këya—were forcibly displaced from the region, one of the most biodiverse on the planet, in 1941 during the first of three border wars between Peru and Ecuador. They were then prevented from returning home as the Ecuadorean government unilaterally claimed ownership of Pë'këya.
The ruling marks the first time that an Ecuadorean court has ordered the return of land stolen from Indigenous people.
Amazon Frontlines—a San Francisco-based advocacy group that helped the Siekopai with their case—explained:
With a population of barely 800 in Ecuador and 1,200 in Peru, the Siekopai are on the brink of cultural and physical extinction. On both sides of the border, the Siekopai are currently waging legal battles to recover more than a half-million acres of land that were stolen from their ancestors. The Siekopai's court victory recognizing Pë'këyamarks a major stepping stone in this binational struggle for the reunification of their ancestral territory. After centuries of violence, racism, and conquest by colonizing missions, rubber corporations, and governments, the court's recognition of the Siekopai as the owners of Pë'këya is an indispensable step towards restoring justice and guaranteeing their collective survival and the continuity of their culture.
"For over 80 years, we have been fighting to get our land back," Piyahuaje said. "Despite all the evidence regarding our land title claim—even historians testified that our ancestors dwelled in the area since the time of conquest—the Ecuadorian government failed to uphold our land rights time and time again."
"We are fighting for the preservation of our culture on this planet. Without this territory, we cannot exist as Siekopai people," he added.
Amazon Frontlines attorney Maria Espinosa said that "this victory has been decades in the making, it has been a very long struggle against the government."
"Now, finally, the Siekopai's dream of recovering their ancestral territory has been achieved," Espinosa added. "This groundbreaking precedent paves the way for other Indigenous communities who dream of recovering their territories within protected areas."
News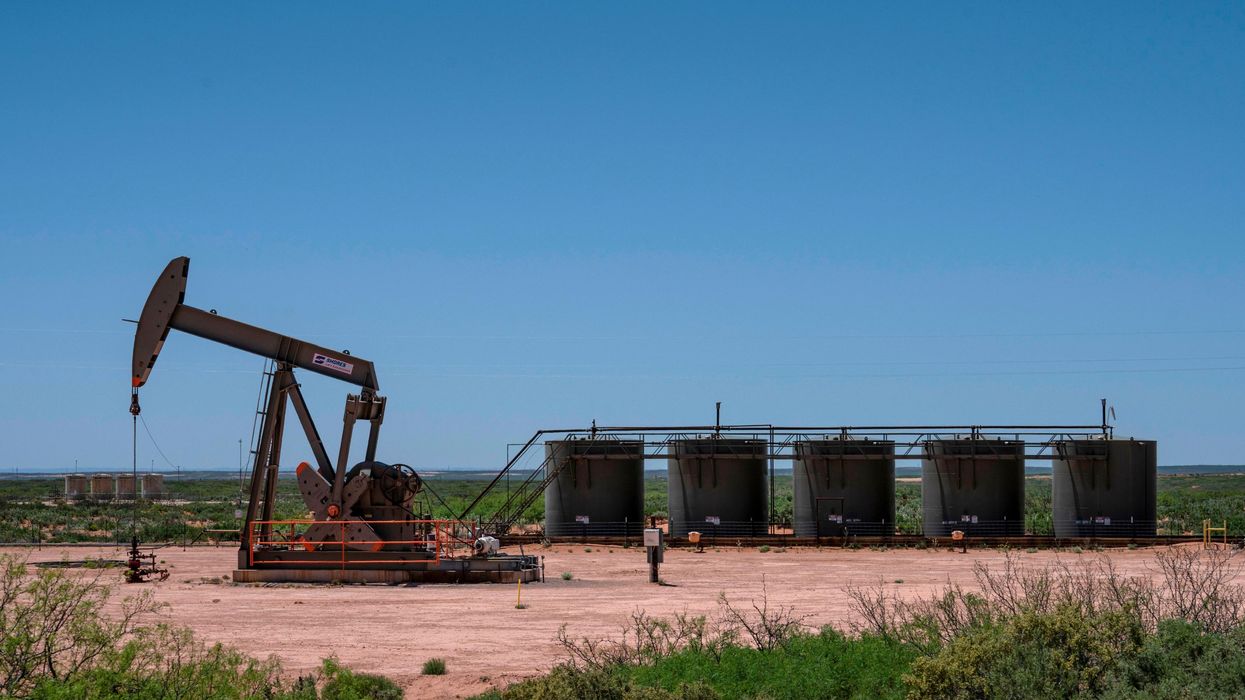 "Instead of doing the necessary work to fight climate change, Biden continues to support the expansion of fossil fuels here in the U.S.," said one advocate.
As world leaders prepared to head to Dubai for the 28th United Nations Climate Change Conference on Tuesday, the U.S. Interior Department underscored President Joe Biden's nonattendance at the summit by moving to sell $3.4 million in oil and gas drilling leases—just the first in a series of drilling auctions set to take place over the next two weeks while other leaders discuss the need to reduce fossil fuel emissions.
The U.S. Bureau of Land Management (BLM) put up 37 parcels of land covering 35,000 acres of land in Wyoming, but ultimately sold 18 parcels on 21,500 acres. The agency ultimately hopes to sell drilling rights on 44,000 acres in the state as well as in New Mexico, Nevada, North Dakota, Oklahoma, and Utah, with the final sale taking place as the climate change conference (COP28) wraps up on December 12.
Nicole Ghio, senior fossil fuels program manager at Friends of the Earth, told the Washington Examiner that the sale was "the latest in a string of disappointments" regarding Biden's continued support for fossil fuel extraction.
"Instead of doing the necessary work to fight climate change, Biden continues to support the expansion of fossil fuels here in the U.S., including leasing public lands and waters for drilling and pushing forward with mega projects like Willow in Alaska," Ghio told the outlet.
The president promised while campaigning in 2020 to ban oil and gas leases on federal lands, but upon signing the Inflation Reduction Act (IRA) in 2022, he approved a stipulation requiring the White House to continue selling oil and gas drilling rights in order to develop offshore wind power—a demand made by right-wing Sen. Joe Manchin (D-W.Va.).
Even before the IRA was signed into law, Biden faced condemnation for approving oil and gas leases at a faster rate than former Republican President Donald Trump.

The Biden administration approved 6,430 permits for oil and gas drilling on public lands in its first two years, while the Trump administration approved 6,172 permits in 2017 and 2018.
Climate groups have said in recent days that by skipping COP28—where other Biden officials will reportedly be in attendance—the president is forgoing an opportunity to strengthen his administration's record on the climate.
"If Biden wants to be taken seriously on climate by young people at home and by the rest of the world, he needs to use every tool at his disposal to mobilize the U.S. government to save lives," Michele Weindling, political director for the Sunrise Movement, toldThe New York Times on Monday.
In addition to moving forward with lease sales including this week's auction in Wyoming and the approval of a five-year plan to allow drilling in the Gulf of Mexico—announced in September, during which scientists were stunned by "mindblowing" high global temperatures—Biden has allowed crude oil to reach record production levels, according toing to the U.S. Energy Information Administration.
As Common Dreams reported on Monday, a Center for Biological Diversity report found that Biden's approval of oil and gas projects is projected to exceed any emissions reductions achieved by the IRA and his other climate policies.
At COP28 in the coming weeks, advocates and world leaders are expected to discuss how "current policies make it likely that global warming will exceed 1.5°C during the 21st century and make it harder to limit warming below 2°C," the Intergovernmental Panel on Climate Change said Tuesday.

"On the eve of COP28, the problem is clear," said Simon Stiell, executive secretary of the U.N. Framework Convention on Climate Change. "Business-as-usual is breaking our planet."

News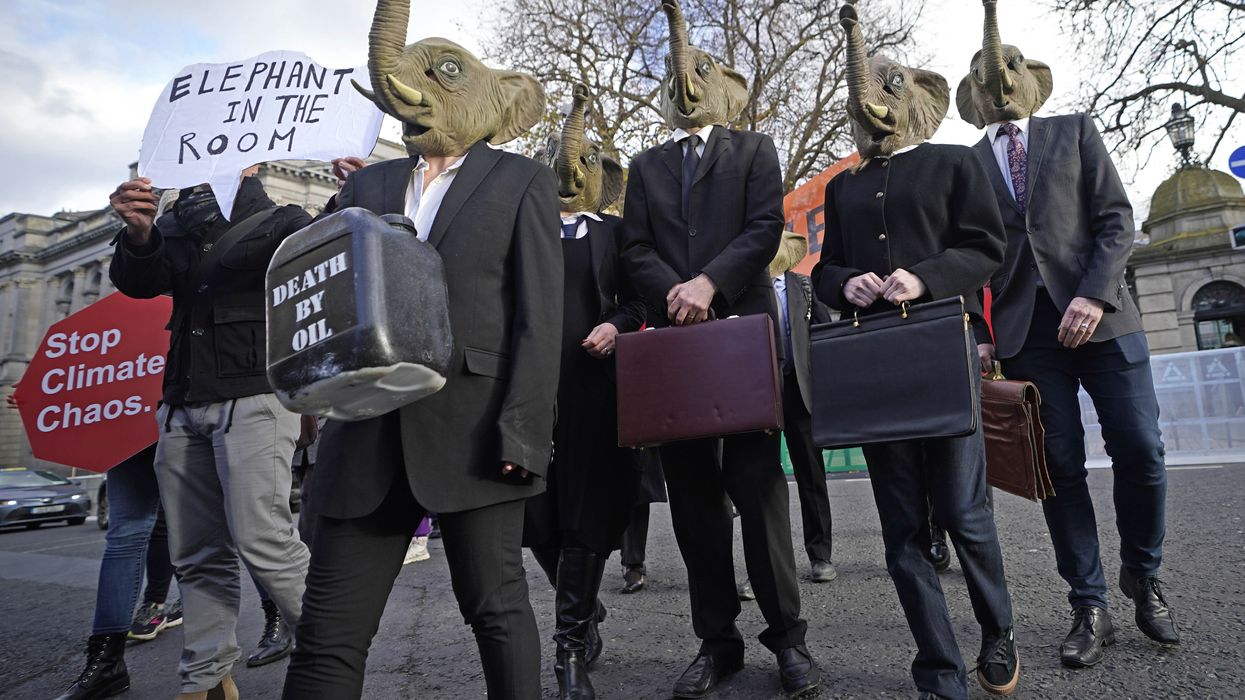 "Digital platforms continue to provide vested fossil fuel actors with a cheap and easy way to disinform the public about climate change," said one campaigner.
An analysis published Wednesday shows that major fossil fuel corporations have pumped millions of dollars into digital advertising this year in the lead-up to the COP28 talks, part of a broader campaign that has inundated social media with disinformation in an attempt to undermine climate science and action.

The new report from the Climate Action Against Disinformation (CAAD) coalition examines three groups that are largely responsible for the spread of climate disinformation online: the fossil fuel lobby, state-affiliated media networks, and online influencers who boost false information published by right-wing websites such as Breitbart.
The report estimates that just 13 oil and gas companies spent between $4.13 and $5.21 million on Facebook advertising between January and October 2023—a likely undercount, given that the platform's ad library doesn't provide details on ads not classified as related to social issues, politics, or elections.
Shell, ExxonMobil, BP, and TotalEnergies accounted for 98% of the ad spending, CAAD found, with Shell spending more than the other companies.
The report argues that the fossil fuel industry's online ad campaigns reflect a "shift from climate denial to subtler forms of 'delayism' and 'inactivism.'"
"Whether via traditional and digital ad spend, proxy group campaigning, or even the use of paid-for 'influencers' on social media, industry is now marshaling its PR around two parallel (and contradictory) fronts in tandem," the report states.
The first front is "promoting the continued and 'absolute' necessity of oil and fossil gas to economies around the globe, especially in the wake of concurrent global crises" such as the Covid-19 pandemic and Russia's invasion of Ukraine. The second front, according to the new report, is "overselling the contribution of industry actors to achieving 'net zero.'"
The report points to a BP Facebook ad that claims the company is "increasing investment in the transition to lower carbon energy and keeping oil and gas flowing where it is needed," suggesting that the continued extraction of fossil fuels is necessary as the world shifts toward renewables.
"And, not or," reads the sponsored post, which received nearly 4 million impressions.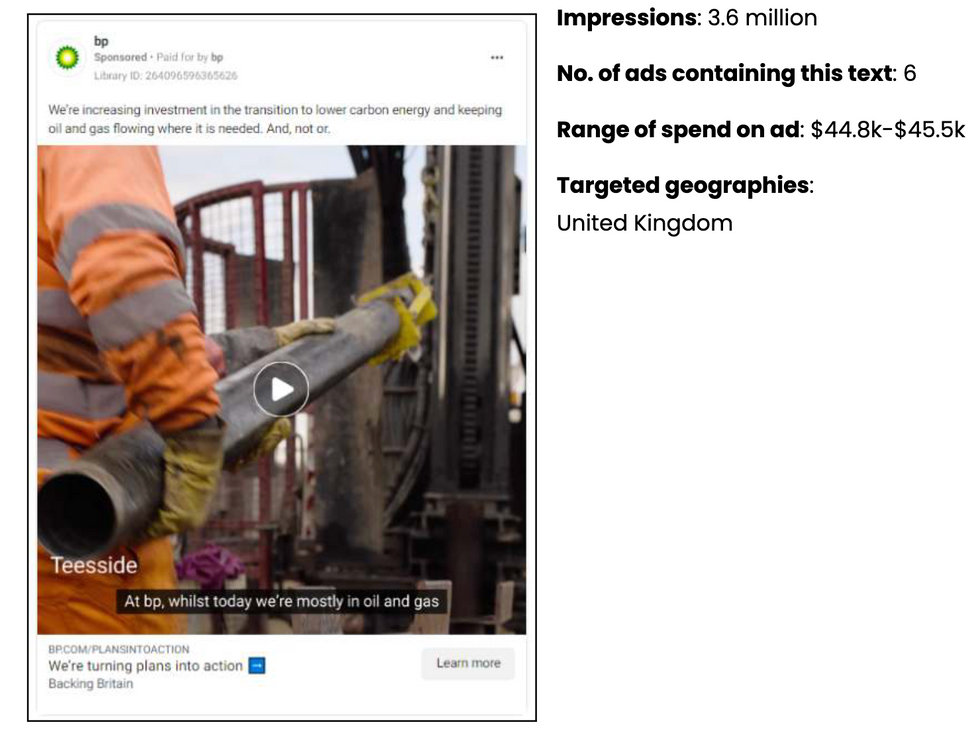 The CAAD analysis goes on to highlight an ad from TotalEnergies touting biogas as a "renewable energy," a characterization that experts and advocates have said is misleading.
"Digital platforms continue to provide vested fossil fuel actors with a cheap and easy way to disinform the public about climate change," Faye Holder, program manager at Influence Map, said in a statement Wednesday. "Over the past year, there has been a lot of positive momentum around tackling greenwash and disinformation, but this report shows us there is still a long way to go. And with platforms failing to implement even their own partial policies, the need for legislation protecting the public's right to accurate information is paramount."
The report also examines the proliferation of climate lies on platforms such as Facebook, Instagram, and X, formerly known as Twitter.
"Since December 2022, #ClimateScam has outperformed both #ClimateCrisis and #ClimateEmergency every month on X... regardless of whether you measure by retweets or likes," the report notes. "In July 2023, when use and retweets of all three hashtags surged, the most widely shared posts focused on these events. (Looking ahead to COP28, it is worth noting that November 2022 also saw a small uptick for #ClimateScam and #ClimateCrisis; a trend which may be repeated this year.)"
Published on the eve of COP28, the report provides further evidence that the fossil fuel industry is prepared to use its vast influence and resources to derail another critical chance to rein in oil and gas production that is pushing global temperatures to record highs and driving increasingly deadly weather events.
"The world is grappling with an environmental crisis compounded by an information crisis," said Jennie King, head of climate research and policy at the Institute for Strategic Dialogue and CAAD's intelligence lead. "2023 is set to be the hottest year on record, yet the urgent climate action we need is beset by denialism and viral campaigns that reject the scientific consensus."
"Such content not only undermines public support, but increasingly erodes trust in institutions and is producing violent outcomes," King added. "The professionalized efforts of the fossil fuel lobby are now intersecting with state-sponsored PR, online grifters, and commercial disinformers. We must recognize the threat of mis- and disinformation for what it is: a barrier to cohesion, to action, and to a livable future for all."
News