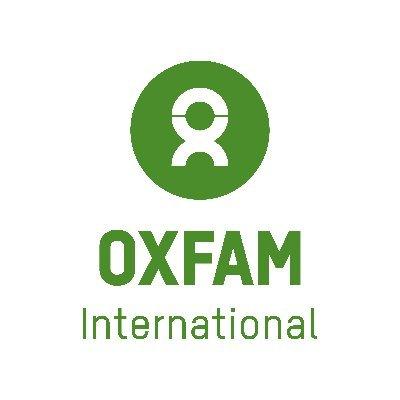 For Immediate Release
October, 30 2014, 11:45am EDT
Number of Billionaires Doubles Since Financial Crisis as Inequality Spirals Out of Control
In same period at least a million mothers died in childbirth due to lack of basic health services
WASHINGTON
Rising inequality could set the fight against poverty back by decades (1), Oxfam warned today as it published a new report showing that the number of billionaires worldwide has more than doubled since the financial crisis. (2)
The report, Even it Up: Time to End Extreme Inequality, details how the richest people in the world have more money than they could ever spend while hundreds of millions live in abject poverty without essential health care or basic education.
In countries around the world, prosperity is not trickling down to ordinary people, but up to those at the top, whose exceptional wealth is growing ever more rapidly. The richest 85 people - who Oxfam revealed in January as having the same wealth as the poorest half of the world's population (3) - saw their collective wealth increase by $668 million per day between 2013 and 2014. That's almost half a million dollars every minute. (4)
Worldwide personalities talk about tackling extreme inequality
From the IMF to the Pope, from President Obama to the World Economic Forum, there is a growing consensus that inequality is a crucial challenge of our time and that failure to act is both economically and socially damaging. Despite the warm words, little action has materialised.
The Oxfam report, endorsed by Graca Machel, Kofi Annan and Joseph Stiglitz among others (5), is the opening salvo of a new Oxfam campaign, also called Even it Up, to push world leaders to turn rhetoric into reality and ensure the poorest people get a fairer deal. Action is needed to clamp down on tax dodging carried out by multinational corporations and the world's richest individuals. Big global corporations and the wealthiest people must pay their fair share to governments' coffers, so that countries can tackle inequality and build fairer societies.
A barrier to prosperity
Winnie Byanyima, Oxfam International Executive Director, said: "Far from being a driver of economic growth, extreme inequality is a barrier to prosperity for most people on the planet. Today wealth is trickling upwards, and will continue to do so until governments act. We should not allow narrow-minded economic doctrine and the self-interest of the rich and powerful blind us to these facts.
"Around the world millions of people are dying due to a lack of health care and millions of children are missing out on school, while a small elite have more money than they could spend in a lifetime.
"Inequality hinders growth, corrupts politics, stifles opportunity and fuels instability while deepening discrimination, especially against women," said Byanyima.
Investing for the many
The potential benefit of redistributing the wealth of the very richest, by even a tiny amount, tells a compelling story. A levy of just 1.5 per cent on the wealth of the world's billionaires today could raise enough each year to get every child into school and deliver health care in the poorest countries.(6)
The effect of curbing inequality would be as dramatic as would be the failure to act. In India, for example, halting the recent increase in inequality could enable 90 million more people escape extreme poverty by 2019.(7) In Kenya, 3 million more people could be pushed below the poverty line by the same year if inequality there remains at current levels rather than declining slightly.(8)
Byanyima added, "Tackling inequality is not about being envious of fast cars and super yachts - it's about the fact that the richest literally live longer and healthier lives than the poorest. We live in a world where there is plenty enough for everyone to improve their lot. Extreme inequality causes instability, conflict and even mental health problems that affect us all. It is time to even it up before it gets worse."
Investment in free public services will be crucial to closing the gap between the richest and the rest. Every year, 100 million people are driven into poverty because they are forced to pay for health care. From 2009-2014, at least one million women died in childbirth due to a lack of basic health services.(9) Meanwhile, education fees still exclude far too many. In Ghana, for instance, the poorest families would have to pay 40% of their income to send just one child to a low-fee school, underlining the importance of free education for all.
But for those at the top it's a different tale as they have enough assets to last them well beyond their years. If the world's three richest people were to spend $1m every single day each, it would take each one of them around 200 years to exhaust all of their wealth.(10) This is not a rich country story; today there are 16 billionaires in Sub-Saharan Africa, alongside the 358 million people living there in extreme poverty, while in South Africa, inequality is now greater than it was at the end of apartheid.
Oxfam International is a global movement of people who are fighting inequality to end poverty and injustice. We are working across regions in about 70 countries, with thousands of partners, and allies, supporting communities to build better lives for themselves, grow resilience and protect lives and livelihoods also in times of crisis.
LATEST NEWS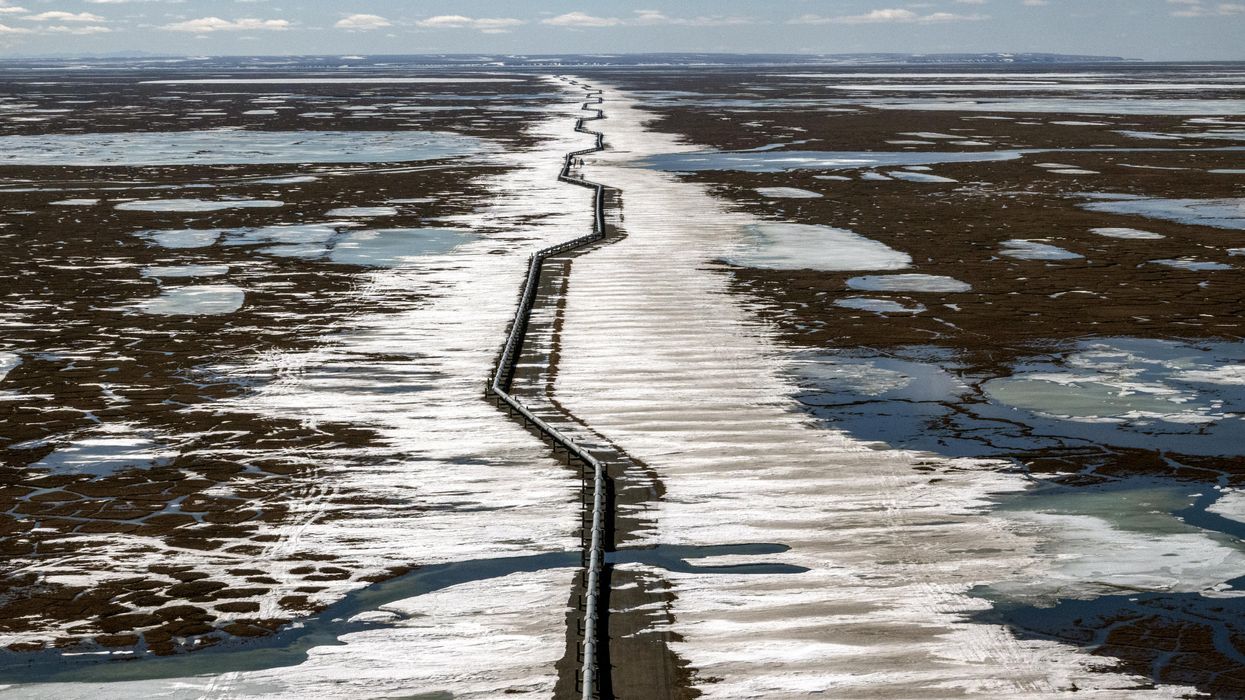 "Greenlighting the Willow Project would banish President Biden's climate legacy to one of irreparable and downright shameful environmental destruction," said a campaigner with Friends of the Earth.
The Biden administration's Bureau of Land Management on Wednesday published an environmental assessment that recommends partial approval of a major drilling project on Alaska's North Slope, prompting a flurry of calls for the Interior Department to reject the plan outright and prevent any additional fossil fuel extraction in the region.
"Greenlighting the Willow project would banish President Biden's climate legacy to one of irreparable and downright shameful environmental destruction," said Raena Garcia, fossil fuels and lands campaigner for Friends of the Earth. "Big Oil's exploitation of the rapidly warming Arctic has already thrust local communities onto the frontlines of the climate crisis, jeopardizing public health and polluting critical ecosystems."
Kristen Miller, executive director of Alaska Wilderness League, implored Biden to "reverse course on this massive climate disaster."
"Our window to act is rapidly closing to avert catastrophic climate change," Miller added, "and this plan only takes us one giant step closer to the edge."
The BLM's newly released supplemental environmental impact statement (SEIS) suggests a "preferred alternative" to the originally planned Willow Project, a ConocoPhillips initiative that has been the subject of years of court battles between environmentalists and the federal government under the Trump and Biden administrations.
The SEIS recommends the approval of three drilling locations instead of the original five and proposes limiting pipeline mileage. ConocoPhillips executives have said that any fewer than three drilling sites would make the project unviable as it would prevent Willow from turning a profit for the company.
"The Interior Department must reject the Willow proposal and live up to this administration's promises to take meaningful climate action."
The Biden administration's assessment acknowledges that "any North Slope oil and gas development, including the Willow [Master Development Plan], would likely incur spills" even if significant preventative measures are taken.
Sovereign Iñupiat for a Living Arctic warned in a statement that "if approved, this project would be the largest on public lands and would set back our national climate goals tremendously."
"Willow would lock us into extraction for another 30 years and could potentially be the catalyst for future oil expansion in the Arctic," the grassroots group said. "In 2021, a federal judge rejected the Interior Department's 2020 approvals of Willow for lack of adequate consideration of the impact of the surrounding environment. Regardless of the precautions put in place, there is no denying that fossil fuels are single-handedly the most damaging contributor to the global climate emergency, especially the Arctic."
"The Interior Department must reject the Willow proposal and live up to this administration's promises to take meaningful climate action and protect biodiversity by leveraging natural climate solutions," the group added. "The only reasonable solution to the climate emergency is to deny new fossil fuel projects like Willow and invest in a just transition."
The Interior Department—headed by Deb Haaland, who criticized the Willow Project as a member of Congress—now has a month to make a final decision on the project.
In a statement, the department made clear that it could further curtail the project or block it entirely—a step climate groups said would be consistent with the administration's climate pledges.
"The department has substantial concerns about the Willow project and the preferred alternative as presented in the final SEIS, including direct and indirect greenhouse gas emissions and impacts to wildlife and Alaska Native subsistence," the agency said. "Consistent with the law, a decision will be finalized by the department no sooner than 30 days after publication of the final SEIS. That decision may select a different alternative, including no action, or the deferral of additional drill pads beyond the single deferral described under the preferred alternative."
\u201cA village on Alaska's North Slope will bear the brunt of @conocophillips' Willow oil project, from worsening air quality to disrupting hunting practices.\n\nThe City & Native Village of Nuiqsut have sent a letter to @Interior flagging urgent concerns. We'd be remiss to ignore them.\u201d

— Earthjustice (@Earthjustice) 1675262400
While the scaled-back alternative plan for Willow would have a smaller climate impact than the originally proposed project, it would still emit around 9.2 million metric tons of carbon dioxide each year, the BLM estimated.
Earthjustice, which has fought the Willow Project in court, noted that the revised plan would "bring at least 219 wells, 267 miles of pipelines, and 35 miles of roads to a vast public lands area in Alaska's Western Arctic, permanently altering a globally significant and ecologically rich landscape."
As The New York Timesreported, ConocoPhillips "has said it was hoping for a fast decision from the Biden administration that would allow construction to begin this winter," fearing that "if spring sets in and warmer temperatures begin to melt the frozen roads, it could make it more difficult for crews to pass and construction would have to be shelved for another year."
"Therein lies one of the Willow project's ironies," the Times continued. "Over the past 60 years, Alaska has warmed more than twice as fast as the rest of the United States and the region is expected to continue to warm by an average of 4°F over the 30-year life of the Willow project, thawing the frozen Arctic tundra around the drilling rigs and shortening the winter season during which ice roads and bridges remain frozen. The proposed solution: ConocoPhillips plans to eventually install 'chillers' into the thawing permafrost to keep it solid enough to support the equipment to drill for oil—the burning of which will release carbon dioxide emissions that will worsen the ice melt."
Dyani Chapman, state director of the Alaska Environment Research and Policy Center, said Wednesday that "it's absurd that as our tundra is melting because of climate change, ConocoPhillips plans to use 'chillers' to re-freeze tundra so it can drill for oil that will, in turn, make climate change even worse."
"The Willow project is bad for Alaskans," said Chapman. "ConocoPhillips' activities, which bring gas leaks and harmful development into the region, have already done a lot of damage to local communities. The community of Nuiqsut is already surrounded by planned and active oil wells and people there have seen a rise in respiratory illnesses. They do not need more oil wells and drilling."

News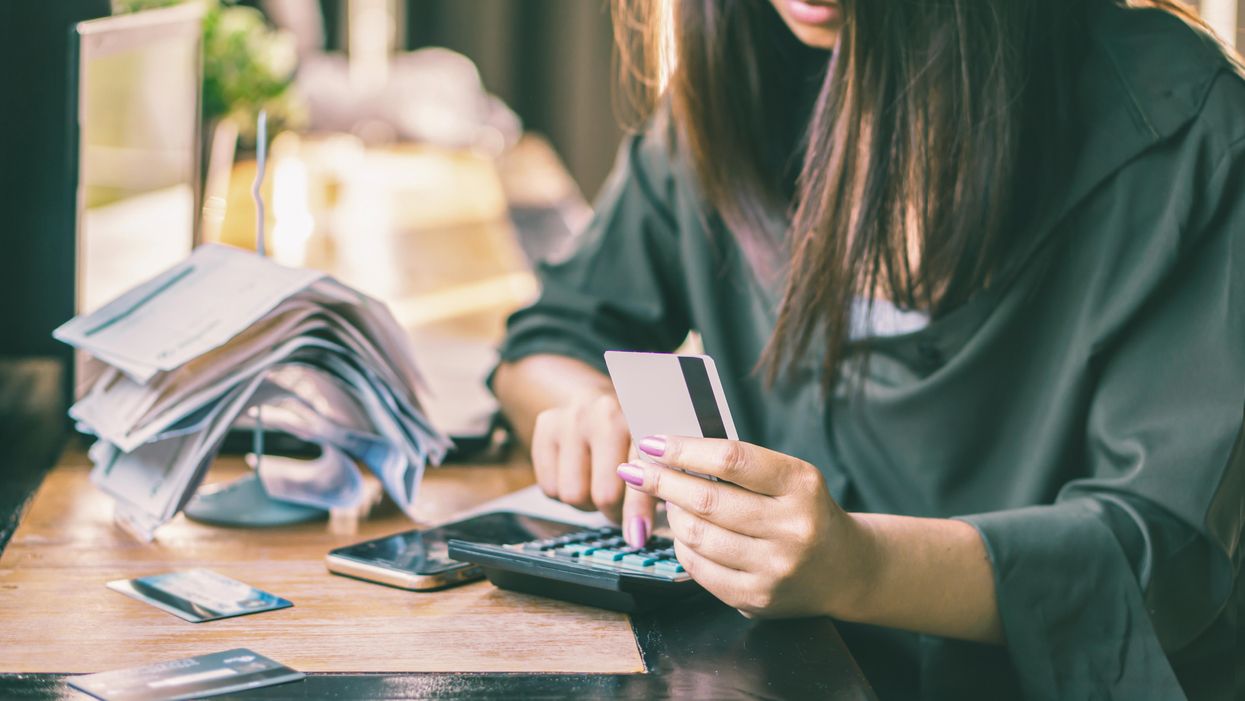 One advocate said the proposal "proves that the bullying behavior of companies who abuse Americans for their own profit will not stand from the CFPB."
The Biden administration on Wednesday was widely praised for unveiling proposed regulatory changes that could save American families up to $9 billion a year by cracking down on unfair credit card late fees from U.S. banks.
"Over a decade ago, Congress banned excessive credit card late fees, but companies have exploited a regulatory loophole that has allowed them to escape scrutiny for charging an otherwise illegal junk fee," said Consumer Financial Protection Bureau (CFPB) Director Rohit Chopra. "Today's proposed rule seeks to save families billions of dollars and ensure the credit card market is fair and competitive."
The CFPB proposed amending regulations related to the Credit Card Accountability Responsibility and Disclosure (CARD) Act to ensure that late fees—now as high as $41—are "reasonable and proportional" to the costs incurred by companies. The rule would limit most late fees to $8, ban fees greater than 25% of the required payment, and end automatic annual inflation adjustments.
"Regulations seldom deliver such concrete benefits to consumers as the plan that the CFPB has set in motion today."
Like Chopra, Liz Zelnick, director of economic security and corporate power at Accountable.US, highlighted that "despite Congress' ban on excessive late fees, the Federal Reserve's loophole has allowed greedy credit card companies to collect exorbitant charges that were designed to profit from consumers living paycheck-to-paycheck."
"The CFPB's crackdown on these exploitative charges will redirect billions from the pockets of big banks to consumers' wallets and our economy," she said. "Today's rule proposal proves that the bullying behavior of companies who abuse Americans for their own profit will not stand from the CFPB."
Elyse Hicks, consumer policy counsel at Americans for Financial Reform, pointed out that "regulations seldom deliver such concrete benefits to consumers as the plan that the CFPB has set in motion today."
"This agenda, created after the financial crisis in 2008, is as relevant as ever, looking out for Americans' financial interests, and keeping an eye on the big banks and predatory lenders who would rip them off," Hicks added.
The proposal comes as the Fed on Wednesday is expected to yet again raise the interest rate for interbank lending, despite repeated warnings from progressive economists and advocates about the negative impacts for working people. The U.S. central bank's federal funds rate influences the interest rates used by credit card companies.

\u201cExcellent work by @CFPB! This proposal to end excessive #creditcard #latefees could save consumers $9 billion if adopted. It will have a \ud835\udc2b\ud835\udc1e\ud835\udc1a\ud835\udc25, \ud835\udc26\ud835\udc1e\ud835\udc1a\ud835\udc27\ud835\udc22\ud835\udc27\ud835\udc20\ud835\udc1f\ud835\udc2e\ud835\udc25 impact on the lives of everyday consumers. This is what it means to #ProtectConsumers! #DefendCFPB\u201d

— NCLC (@NCLC) 1675266399
The CFBP's announcement also coincided with a Presidential Competition Council meeting. National Economic Council Director Brian Deese told reporters Tuesday that Biden would use the Wednesday meeting to urge Congress to pass legislation targeting "junk" fees from airlines, online event ticketing services, resorts, and internet, phone, and television providers.
"These fees can be incredibly frustrating for typical Americans who have to travel or who are seeking to just engage in practical ways in our economy, like accessing internet services—they cost consumers billions of dollars a year, they make it harder for people to comparison shop," Deese said during a press call, according toCNN. "But they also reduce competition and make it more difficult for innovators and new businesses to break into markets and offer better services at lower prices."
Applauding Biden's moves, Sen. John Fetterman (D-Pa.) said Wednesday that "the hidden fees attached to airline, concert, hotel, and telephone or internet bills are obscene... It's time for companies to stop hiding their real prices, and start being honest with their consumers."
Sen. Elizabeth Warren (D-Mass.) similarly praised the administration's "efforts to protect consumers," declaring that "Congress should follow President Biden's lead and crack down on junk fees on tickets, airfare, internet, hotels, and more."
Warren also celebrated the credit card fee proposal from the CFPB—her brainchild—calling the rule "terrific news."
News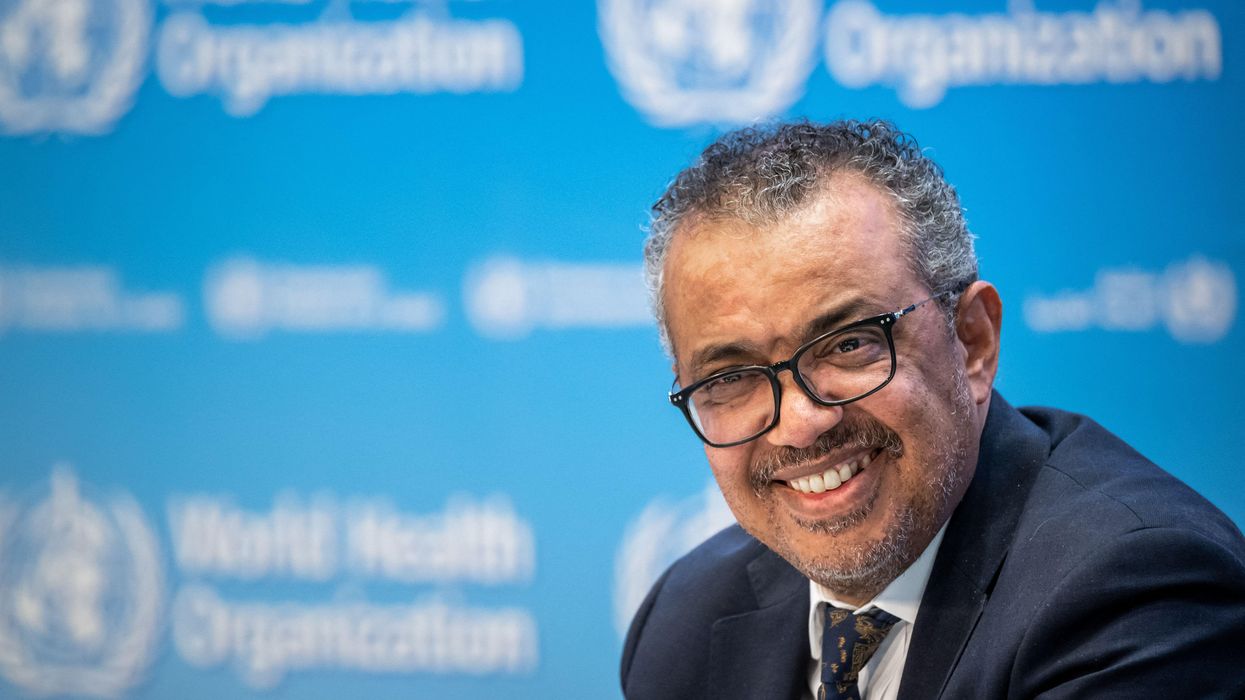 "As negotiations over a pandemic treaty begin in earnest, governments must look to the greed, nationalism, and profiteering that characterized the world's response to Covid-19 and say: 'never again.'"
As a draft of the World Health Organization's pandemic treaty circulated Wednesday, human rights champions praised the text as a welcome departure from the corporate-friendly intellectual property regime that has constrained the global supply of lifesaving medical tools and worsened preventable suffering throughout the coronavirus pandemic.
"After the collective trauma of the Covid-19 pandemic, we have a glimmer of hope," Mohga Kamal-Yanni, policy co-lead for the People's Vaccine Alliance, said in a statement. "This text contains measures to provide everyone, everywhere with access to the tools needed to prevent and combat pandemics."
"This draft marks a powerful recognition that pandemic response cannot succeed on charity, rather it requires global solidarity."
Kamal-Yanni was not alone. James Love, director of Knowledge Ecology International, said that the WHO pandemic treaty draft "is surprisingly strong on several topics."
Love pointed to the draft treaty's intellectual property provisions, which stipulate that in the event of a pandemic, parties "will take appropriate measures to support time-bound waivers of intellectual property rights that can accelerate or scale up manufacturing of pandemic-related products."
Among other things, the text also states that parties "shall encourage all holders of patents related to the production of pandemic-related products to waive, or manage as appropriate, payment of royalties by developing country manufacturers on the use, during the pandemic, of their technology for production of pandemic-related products, and shall require, as appropriate, those that have received public financing for the development of pandemic-related products to do so."
\u201cThe WHO zero draft of the pandemic treaty is out, it is surprisingly strong on several topics. This is one section on intellectual property rights.\u201d

— James Love (@James Love) 1675249804
Dose hoarding by high-income nations and knowledge hoarding by pharmaceutical corporations whose Covid-19 vaccines, tests, and treatments owe their existence to billions of dollars in public funding has resulted in artificial scarcity, prolonging the pandemic while turning several executives into billionaires. According to the latest figures from Our World in Data, less than 27% of people in low-income countries have received a single jab to date, and similar inequalities have been observed with respect to therapeutics and diagnostics.
Policymakers from wealthy countries have refused to force profitable drugmakers like Pfizer and Moderna to relinquish their monopoly power over publicly funded technology even as the pandemic's global death toll soared to well over 15 million. The coronavirus continues to kill nearly 2,600 people around the world each day. Moreover, excess mortality—an estimate of the difference in the number of deaths that occur amid a crisis compared with what would have been expected under "normal" conditions—has been four times higher in poorer countries than rich ones throughout the pandemic.
The emerging pandemic treaty acknowledges this injustice, declaring that the document's creation began in December 2021 in response to "the catastrophic failure of the international community in showing solidarity and equity in response to the coronavirus disease."
Kamal-Yanni stressed Wednesday that the new WHO document "is a draft, not a final text."
"Governments need to demonstrate their commitment to a treaty based on equity and human rights" during negotiations, she said.
The WHO's Intergovernmental Negotiating Body (INB), which assembled the draft and will lead negotiations, is scheduled to meet next on February 27. It has until the WHO's 2024 World Health Assembly to finalize the pact.
Health Policy Watchreported that the draft "is unlikely to survive in its current form given the strong pharmaceutical lobby, particularly in the European Union," while Kamal-Yanni tweeted, "Now the real fight begins!"
\u201c@FilesGeneva @ThiruGeneva @WHO Now the real fight begins! The negotiation is a Litmus test of how serious1) rich govts are about equitable access to medical tools, & preventing n controlling pandemics and 2) developing countries are about prioritising healthcare\n@peoplesvaccine \nBoth have to address funding\u201d

— Geneva Health Files (@Geneva Health Files) 1675250968
James Cole, advocacy manager at STOPAIDS, echoed his colleagues.
"This draft marks a powerful recognition that pandemic response cannot succeed on charity, rather it requires global solidarity," Cole said in a statement. "With vaccines, tests, and treatments being delivered thanks to billions in public funding, it is welcome to see this text include support for intellectual property waivers, increased local production capacity, and conditions on public funding for research."
"The text is a strong first step to loosening the grip on intellectual property that Big Pharma companies have used to uphold monopolies and deny access to lifesaving health tools through the Covid pandemic," Cole continued. "By loosening this chokehold, the world will not have to fight the next pandemic with one hand behind its back."
"However," he warned, "language of 'promoting' and 'encouraging' manufacturers to enact the measures outlined lets industry off the hook and should be strengthened to ensure all stakeholders are committed to achieving an equitable pandemic response. Now, low- and middle-income member states must stand firm through negotiations and ensure that rich nations do not dilute the text in the interests of private profits."
"Low- and middle-income member states must stand firm through negotiations and ensure that rich nations do not dilute the text in the interests of private profits."
Kamal-Yanni, for her part, stated that "building manufacturing capacity in developing countries is critical to controlling pandemics, which will ultimately save lives everywhere."
Notably, the WHO has sought to facilitate knowledge sharing and ramp up local production capacity in low- and middle-income nations through its mRNA Vaccine Technology Transfer Hub.
The first consortium—based at Afrigen Biologics in Cape Town, South Africa—has successfully replicated the mRNA Covid-19 vaccine co-created by Moderna and the U.S. National Institutes of Health despite Big Pharma's best attempts to undermine their work.
As of last April, 15 manufacturers in developing countries have been named as "spokes," or recipients of mRNA technology and training from the Afrigen hub. In addition, the WHO has teamed up with South Korea to establish a global teaching facility that can share best practices.
Bolstering such efforts "will address the injustice of the Covid-19 and AIDS pandemics that saw people in lower-income countries forced to wait at the back of the line for vaccines, tests, and treatments," said Kamal-Yanni.
"To achieve this, we need more than just words," she continued. "Governments must commit to sharing medical technology and know-how. The intellectual property rules that uphold pharmaceutical company monopolies must be waived automatically when a health emergency is declared. And governments must place conditions to ensure that publicly funded innovations are available to manufacturers in the Global South."
"As negotiations over a pandemic treaty begin in earnest," Kamal-Yanni added, "governments must look to the greed, nationalism, and profiteering that characterized the world's response to Covid-19 and say: 'never again.'"
News
SUPPORT OUR WORK.
We are independent, non-profit, advertising-free and 100%
reader supported.