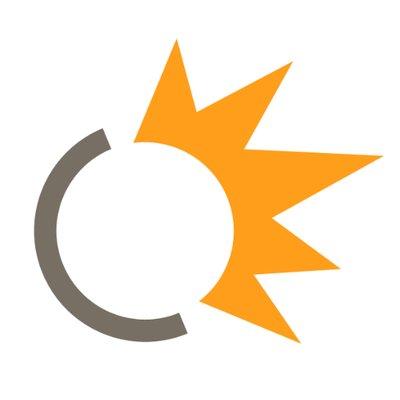 Statement: Challenging the World Water Forum to Protect Water from Corporate Control
Statement by Shayda Naficy, Senior Organizer, Challenge Corporate Control of our Water
BOSTON
This week, the World Water Forum (WWF) will convene representatives of the water industry, other major corporations and government officials in Marseilles to shape international water policy such that it to prioritizes for-profit models of water delivery, and profit-oriented allocation of the world's most essential resource. While water for domestic purposes is a recognized human right, today nearly 900 million people lack consistent, safe access. Corporate control and management has proven a failure in addressing this tragic shortfall, instead diverting the investment dollars and political will required to reverse this global crisis.
20 years of water privatization has demonstrated time and again that water corporations do not serve those unable to afford water nor invest in the infrastructure maintenance and expansion critical for sustainable delivery of water. Corporate control of water has resulted in labor force downsizing, higher prices and shutoffs for poor and marginalized communities, reduced government capacity and oversight, decreased ability of water users to participate in and influence decision making, diluted legal recourse and information, neglect of long-term infrastructure and system expansion, as well as the shifting of the political and cultural values around water so as to grant access to users according to their ability to pay not their basic human right to the resource. Extracting corporate profits drains the resources required for reinvestment, with damaging consequences for communities, the environment and democracy itself.
As the largest external source of financing for water in developing countries, the World Bank has served as a critical ally for the water industry in the push to privatize. With mounting evidence of the flaws of the private model, governments and civil society alike have grown increasingly resistant to turn water systems over to corporate control. The Bank's response has been to bypass governments altogether: today, about a quarter of the Bank's funding goes directly to the private sector, including equity (stock ownership) investments in transnational water corporations. Investing directly in corporate water providers precludes public accountability and democratic oversight; it also gives the Bank itself a direct financial stake in the ability of corporations like Veolia to profit off of water delivery.
That's why Corporate Accountability International, working with a broad range of allies and experts, is renewing and strengthening the call for the World Bank to divest from private water as a critical means of returning governance to legitimate and transparent institutions from the United Nations down to local and municipal governments.
In a forthcoming report slated for release at the World Bank meetings in April, Corporate Accountability International documents how the Bank's investment in private water not only fails to deliver accessible safe water to populations in need, but is financially unsound for the Bank itself. The report reviews the many forms of support the Bank provides in promoting an agenda of water privatization, ranging from untenable funding packages and profit guarantees to the extra-financial research, advocacy and public relations which are used to market these policies to borrower governments and their populations. It then focuses on the Bank's direct relationships with global water corporations, honing in on the Bank's private sector International Finance Corporation (IFC), raising particular concerns around the inherent conflict of interest created by the IFC's ownership stakes, and hence profit interests, in major water corporations. The controversy surrounding water privatization is irrefutable: while the water sector comprises a small portion of IFC's portfolio of investments, 40 percent of the complaints received by its Ombudsman are water-related.
The World Bank and its corporate clients have sought for decades to remove water policy-making from transparent governmental spaces to business-oriented forums like the World Water Forum, as well as the Bank itself. The forthcoming report also exposes the newest face of Bank-supported corporate water governance in a recently-launched corporation housed at the IFC that uses the Bank's access to and leverage over borrower governments to insert corporate water lobbyists directly into the national and local policy processes surrounding water. The 2030 Water Resources Group (2030WRG) convenes a consortium of water profiteers and water-intensive corporations ranging from bottlers Coca-Cola and Pepsi to beverage corporations SAB Miller and Diageo, to the world's largest private water utility corporation, Veolia, in a powerful lobby group housed at the IFC and headed by the Chairman of Nestle, Peter Brabeck-Letmathe. The stated aim of the group is to "transform the water sector" by introducing "new normative models of water governance," one country at a time.
The World Water Forum is another tool in the corporate move to shift policy debates to opaque, elite forums insulated from broad democratic participation, asserting market assumptions as a starting-point for water policy. Since its 1997 inception, the WWF has been a lightning-rod for international protest, as a prime example of corporate interference with water governance. Organized by the private trade association, the World Water Council, in conjunction with host governments, this year's Forum will be held in France, the home of the two largest water corporations, Suez and Veolia. While the movement to reclaim public control of water has made major strides in France in recent years, most notably with the 2010 transition of the Paris water utility back to public control, the Forum location of Marseille remains a stronghold for the private water industry, and the home turf of the World Water Council.
With the controversy surrounding the Forum and the privatization agenda more broadly, attendance at the official forum is in marked decline. This year more than a thousand representatives from global civil society are converging on Marseille to protest the forum and organize the alternative Peoples Water Forum. The stakes for public and planetary health are profound, and a growing international movement recognizes water as a public good and a common resource that must be managed for the broadest benefit. The public health implications alone are staggering: the WHO reports that one tenth of the global disease burden could be alleviated through concerted investment in the water systems required to realize universal access to safe water. The solution to this human crisis is well-understood; what is required is the financial and political commitment to achieve universal fulfillment of this human right. Public commitment to this task has been undermined, and the necessary resources diverted, by the profiteering aspirations of global water corporations and allied institutions led by the World Bank.
This week Corporate Accountability International is exposing the illegitimacy of the WWF, challenging the corporate agenda and engaging directly with policy makers and other opinion leaders. In addition, Corporate Accountability International is a sponsor of the People's Water Forum, and will be previewing the report with water justice allies and interested media. Specifically, the organization will conduct two panels on corporate interference in water governance and on the role of the World Bank in the promotion of water privatization. We will also be presenting key mechanisms for protecting public policymaking from corporate interference, based on precedents from the global tobacco treaty, which enacted in 2005, is the world's first corporate accountability and public health treaty.
With its resources, connections and influence, the World Bank could play a critical role in reversing the global water crisis, alleviating human suffering and promoting sustainable, equitable development. Instead, by taking a profit stake in the fortunes of the private water industry, the Bank has allowed its mission of poverty alleviation to take a second seat to facilitating the profits of client corporations. The call for the World Bank's divestment from private water recognizes that removing this institutional support for privatization would clear space for public, democratic oversight, and redirecting the Bank's support toward the resulting public agenda and solutions would be a profound contribution to mobilize the momentum required to fulfill the human right to water on a global scale.
As Corporate Accountability International's report (available on April 20, 2012 at www.stopcorporateabuse.org or by contacting Shayda Naficy at 617-695-2525) finds, privatization has neither extended water access, nor proven economically viable. The preponderance of evidence provided in this report suggests the time has come for the Bank to divest from private water and redirect support to public and democratically accountable institutions.
Corporate Accountability stops transnational corporations from devastating democracy, trampling human rights, and destroying our planet.
(617) 695-2525
LATEST NEWS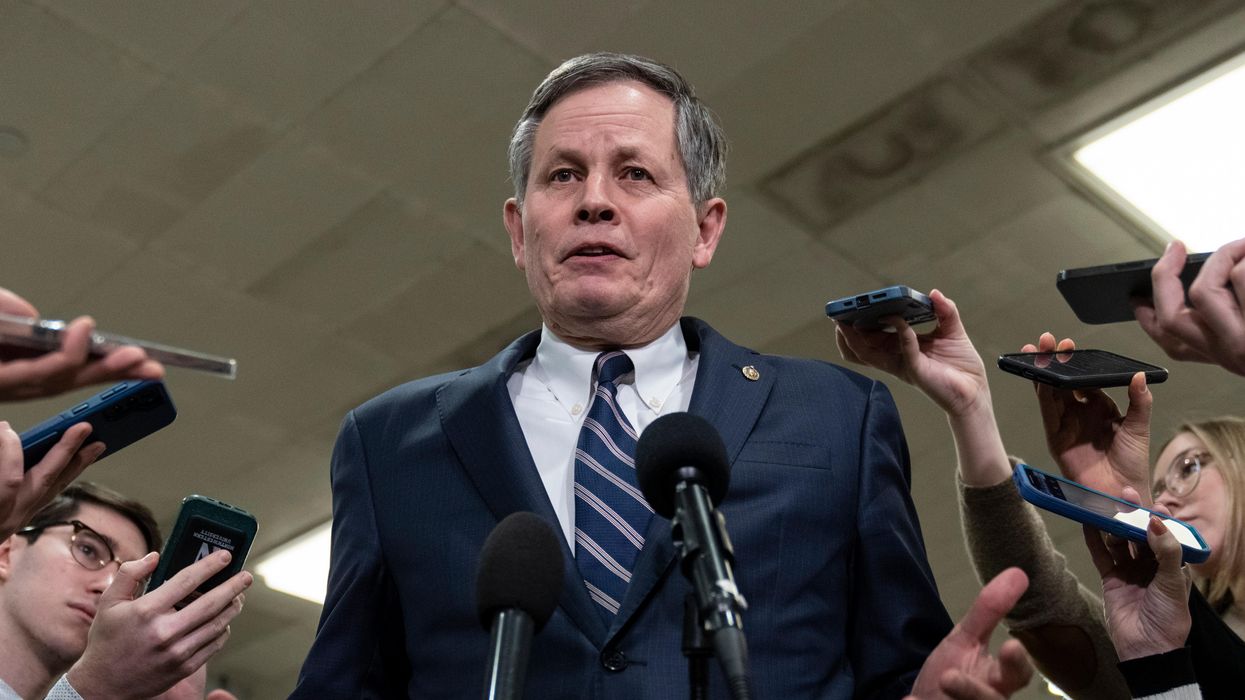 The American Bankers Association, whose PAC has donated to Sen. Steve Daines, welcomed the Republican's defense of a 2018 law that weakened post-financial crisis regulations.
Republican Sen. Steve Daines of Montana garnered applause from a room full of bankers on Tuesday after he dismissed calls for tougher regulations following the collapse of Silicon Valley Bank and Signature Bank.
"There are a lot of talking heads out there who are saying that the solution is more regulation, and I strongly disagree," Daines said in remarks to the American Bankers Association's Washington Summit, an annual gathering of bank CEOs and other top executives.
The Montana Republican went on to defend a 2018 law that progressive lawmakers and experts have said is at least partly responsible for the recent bank failures. That measure, known as S.2155, weakened post-financial crisis regulations for banks with between $50 billion and $250 billion in assets, subjecting firms such as SVB—which lobbied for the changes—to less stringent oversight and paving the way for more risk-taking and industry consolidation.

Daines, a member of the Senate Banking Committee and a major recipient of securities industry donations, called the stricter liquidity requirements and other rules gutted by the 2018 law "overreaching regulations" and claimed that efforts to revive the safeguards are creating "more worry" in the banking sector.
"This was not the cause of this failure," Daines said of S.2155, which former President Donald Trump signed into law after it passed with bipartisan support.
Watch the senator's remarks, which begin at the 1:32:04 mark:
It's unsurprising that Daines' defense of S.2155 was received favorably by a gathering of the American Bankers Association, which was one of many industry groups that lobbied aggressively for the measure.
"The lobbyists were everywhere. You couldn't throw an elbow without running into one," Sen. Elizabeth Warren (D-Mass.), who vocally opposed S.2155, told reporters last week.
Warren and Rep. Katie Porter (D-Calif.) have introduced legislation that would repeal a critical section of the 2018 law.

The Associated Pressreported Tuesday that in the hours before Congress approved the measure, Sen. Jon Tester (D-Mont.)—one of the legislation's top Democratic supporters—"huddled with executives from Bank of America, Citigroup, Discover, and Wells Fargo, who were there on behalf of the American Bankers Association."
"The American Bankers Association, which helped lead the push, later paid $125,000 for an ad campaign thanking Tester for his role in the bill's passage," the Associated Press noted.
The banking group's PAC spent more than $2.6 million on campaign contributions during the 2018 election cycle, with more than 76% of the donations going to Republicans, according to OpenSecrets.
Daines, who won reelection in 2020, received $10,000 from the American Bankers Association PAC during that year's campaign.

News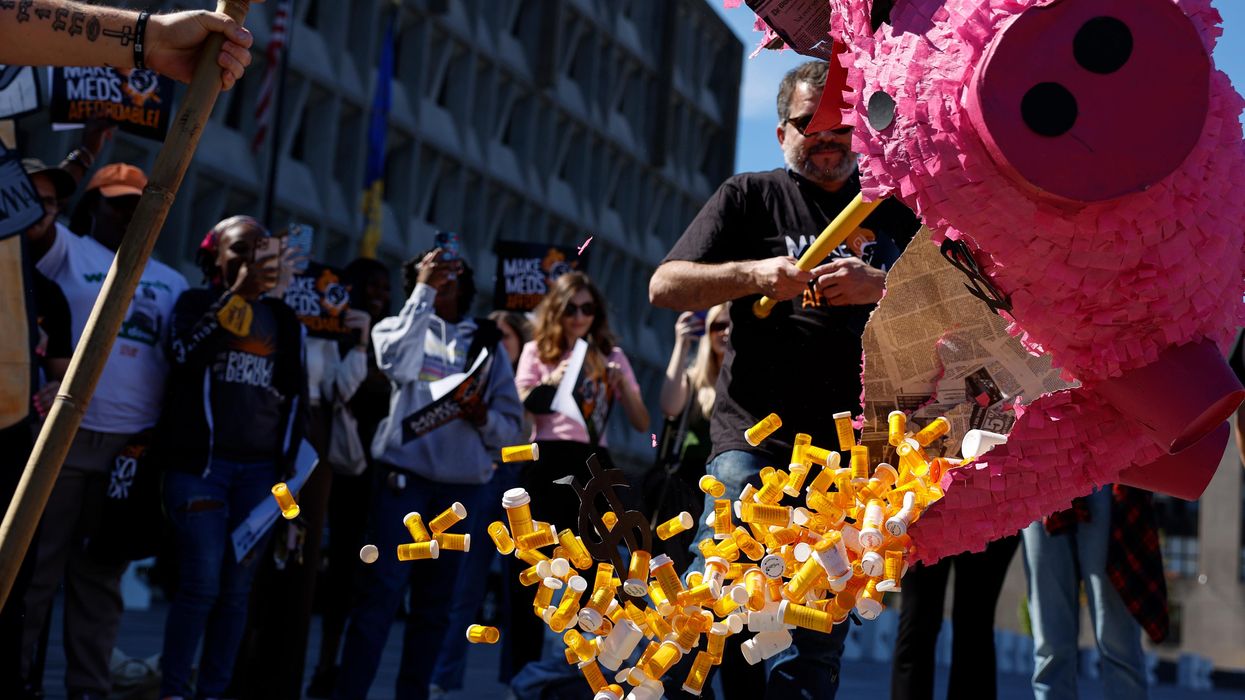 "This decision effectively rubber-stamps continued Big Pharma abuse," said one Democratic lawmaker.
Patient advocates on Tuesday blasted the Biden administration's refusal to compel the manufacturer of a lifesaving prostate cancer drug developed completely with public funds to lower its nearly $190,000 annual price tag.
In 2021, prostate cancer patient Eric Sawyer petitioned U.S. Health and Human Services (HHS) Secretary Xavier Becerra to grant march-in rights—under which the government can grant patent licenses to companies other than a drug's manufacturer—for enzalutamide, which is sold under the brand name Xtandi by Pfizer and Japanese pharmaceutical giant Astellas.
The drug's development was 100% taxpayer-funded. Yet a one-year supply of Xtandi currently costs $189,800 in the United States, or up to five times more than its price in other countries.
HHS' National Institutes of Health (NIH) said Tuesday that it "does not believe that use of the march-in authority would be an effective means of lowering the price of the drug."
"What the Biden administration is saying is that charging U.S. residents three to six times more than any other high-income country is reasonable."
The agency added that it "will pursue a whole-of-government approach informed by public input to ensure the use of march-in authority is consistent with the policy and objective of the Bayh-Dole Act," a reference to legislation meant to promote the commercialization and public availability of government-funded inventions.
James Love, director of the Washington, D.C.-based advocacy group Knowledge Ecology International, called the administration's rejection "appalling."
"What the Biden administration is saying is that charging U.S. residents three to six times more than any other high-income country is reasonable," he wrote.
U.S. Senate Health, Education, Labor, and Pensions Committee Chair Bernie Sanders (I-Vt.) said in a statement that he is "extremely disappointed that the Biden administration denied a petition by prostate cancer patients to substantially reduce the price of Xtandi."
"This is a drug that was invented with taxpayer dollars by scientists at UCLA and can be purchased in Canada for one-fifth the U.S. price," Sanders added. "The Japanese drugmaker Astellas, which made $1 billion in profits in 2021, has raised the price of this drug by more than 75%... How many prostate cancer patients will die because they cannot afford this unacceptable price?"
Rep. Lloyd Doggett (D-Texas), the ranking member of the House Ways and Means Health Subcommittee, said in a statement:
Today's decision is a blow to prostate cancer patients, their families, and taxpayers. Developed with U.S. taxpayer research dollars, Xtandi costs American patients $180,000 a year—as much as six times as much as patients in other countries. This excessive price gouging cost taxpayers $2 billion to cover Medicare beneficiaries' treatment in 2020 alone. The Biden administration has missed yet another opportunity to do something meaningful to lower prescription drug costs and protect taxpayer investments.
The administration's position "protects monopolists over taxpayers and patients, despite clear statutory authority and reasonableness to intervene," Doggett added. "This decision effectively rubber-stamps continued Big Pharma abuse."
In a move that Public Citizen president Robert Weissman called "pathetic," HHS and the Department of Commerce announced Tuesday that they would "pursue a whole-of-government approach to review... march-in authority as laid out in the Bayh-Dole Act" by forming an interagency working group.
The group "will develop a framework for implementation of the march-in provision that clearly articulates guiding criteria and processes for making determinations where different factors, including price, may be a consideration in agencies' assessments."
In a statement, Becerra said that the administration is "committed to increasing access to healthcare and lowering costs."
"March-in authority is a powerful tool designed to ensure that the benefits of the American taxpayers' investment in research and development are reasonably accessible to the public," he added. "We look forward to updates from the Bayh-Dole Interagency Working Group, and at my direction, HHS will review the findings, engage the public, and better define how HHS could effectively utilize our authority moving forward."

News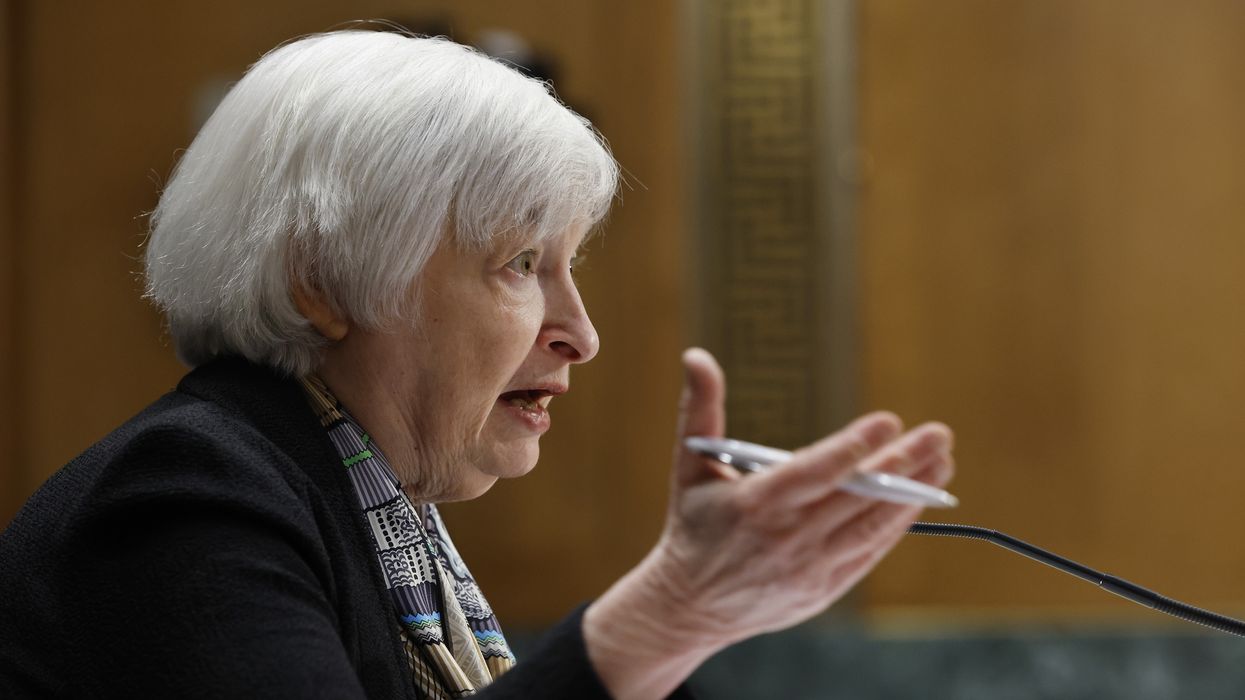 "The Treasury Department can and should exercise the full extent of its regulatory authority to limit this blatant abuse of our tax system by the ultrawealthy."
Four U.S senators this week called on Treasury Secretary Janet Yellen to use her existing authority to go after American billionaires and multimillionaires who "use trusts to shift wealth to their heirs tax-free, dodging federal estate and gift taxes."
"They are doing this in the open: Their wealth managers are bragging about how their tax dodging tricks will be more effective in the current economy," stressed Sens. Elizabeth Warren (D-Mass.), Chris Van Hollen (D-Md.), Bernie Sanders (I-Vt.), and Sheldon Whitehouse (D-R.I.).

"While we look forward to continuing to partner with you on legislative solutions," the senators wrote to Yellen, "the Treasury Department can and should exercise the full extent of its regulatory authority to limit this blatant abuse of our tax system by the ultrawealthy."
Their letter to the Treasury leader, dated Monday and first reported by CBS MoneyWatch Tuesday, highlights that "only the wealthiest American families" are asked to pay transfer taxes such as the estate tax, gift tax, and generation-skipping transfer (GST) tax.
As the letter lays out:
Tax avoidance through grantor trusts starts with the ultrawealthy putting assets into a trust with the intention of transferring them to heirs. Grantor trusts are trusts where the grantor retains control over the assets, and the structures of some of these grantor trusts allow the transfer of massive sums tax-free. Tax planning via grantor trusts, including grantor retained annuity trusts (GRATs), is a kind of shell game, with a wealthy person and their wealth managers able to pass assets back and forth in ways that effectively pass wealth to heirs while minimizing tax liability.

Some of the wealthiest families further compound this tax avoidance with perpetual dynasty trusts, which can be used to shield assets from transfer tax liability indefinitely. For example, aggressive valuation discounts can artificially reduce the value of assets transferred into a trust below the GST tax exemption threshold, after which the assets can grow in perpetuity within a trust exempt from transfer tax.
"The ultrawealthy at the top of the socioeconomic ladder live by different rules than the rest of America, especially when it comes to our tax system," the letter charges. "As the richest Americans celebrate and take advantage of these favorable tax opportunities, middle-class families struggle with inflation and Republicans threaten austerity measures and the end of Social Security and Medicare."
To help force the richest Americans to "pay their fair share" in taxes, the senators are calling on Treasury to revoke a pair of tax code rulings from the Internal Revenue Service (IRS); require GRATs to have a minimum remainder value; reissue family limited partnership regulations; clarify that intentionally defective grantor trusts (IDGTs) are not entitled to stepped-up basis; and put out clarifying regulations on certain valuation rules for estate and gift taxes.
The senators also sent a series of questions—about potential administrative action, how much is estimated to be held in grantor trusts, and how much could be raised from cracking down on abuse—and requested a response from Treasury by April 3.
Their letter comes after President Joe Biden earlier this month introduced a budget blueprint for fiscal year 2024 that would hike taxes on the rich—proposed policies praised by progressive experts and advocates as "fair, popular, and long overdue."
Yellen last week appeared before the Senate Finance Committee—of which Warren and Whitehouse are members—to testify about the administration's proposal. She said in part that "our proposed budget builds on our economic progress by making smart, fiscally responsible investments. These investments would be more than fully paid for by requiring corporations and the wealthiest to pay their fair share."

News
SUPPORT OUR WORK.
We are independent, non-profit, advertising-free and 100%
reader supported.