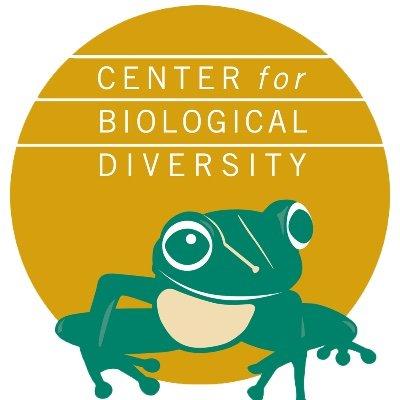 For Immediate Release
Contact:
Rob Mrowka, Center for Biological Diversity, (702) 249-5821
Matt Pacenza, HEAL Utah, (801) 864-0264       
Zach Frankel, Utah Rivers Council, (801) 699-1856
Bob Quist, Moki Mac River Expeditions, (435) 749-1135
Tim Vetere, Vetere Farms Green River, (435) 210-4447
Citizens, Groups Condemn Approval of Green River Nuclear Reactor's Water Rights, Pledge to Continue to Fight Proposal
SALT LAKE CITY
Utahns in and around Green River and beyond expressed serious disappointment after State Engineer Kent Jones approved the transfer on Friday of a massive amount of river water to Blue Castle Holdings, the company that hopes to build nuclear reactors on the Green River.
"This was the only opportunity for a Utah official to reject this terrible plan," says Matt Pacenza, policy director of HEAL Utah, which has led the fight against the reactors. "Now all that stands between us and reactors at the gateway to southern Utah is a federal agency notorious for cozying up to the nuclear industry."
"Pretending there is enough water in the Green River for the power plant is a mistake," says Bob Quist, the owner of Moki Mac River Expeditions, which leads rafting trips on the Green River. "It's bad for my business and bad for everyone that depends on this river."
Blue Castle has already begun the process of applying to the U.S. Nuclear Regulatory Commission for an "early site permit" and then a "construction and operation license," which would allow it to begin building its proposed 3,000-megawatt reactors on a site about five miles northwest of the town of Green River.
Residents and business people in Green River also condemned the state engineer's decision. "This is going to make it harder for farmers to get the water they need out of the river," says Tim Vetere, owner of Vetere Farms in Green River, which raises melons, sweet corn, field corn, hay and more. "Also, I'm worried that if a nuclear power plant goes in, people won't want to buy my melons."
More than 200 groups and individuals from across Utah and beyond filed official comments to the state engineer over the past few years urging him to reject Blue Castle's bid to draw more than 53,000 acre-feet of water from the Green River. That's as much water as a city of 200,000 people uses in an entire year.
Protesters argued that removing that massive amount of water for nuclear reactors would interfere with the rights of other water users, harm recreational use of the Green River (including its world-renowned rafting industry) and pose a threat to endangered fish species in the river, among a wide range of concerns.
"The Green and Colorado rivers are critical for the survival of the Colorado pikeminnow, humpback chub, bonytail and razorback sucker, all listed as endangered under the Endangered Species Act -- the highest level of imperilment," said Rob Mrowka, an ecologist and conservation advocate with the Center for Biological Diversity. "Adding this massive water withdrawal atop climate change and regional drying will result in severe impairment of the rivers' abilities to sustain their part of Utah's natural heritage."
"It's disappointing this unpopular and unsustainable project was approved by the state engineer," said Zach Frankel, the founding executive director of Utah Rivers Council. "Very few Utahns want to see these reactors built in their backyard, especially so a few East Coast businessmen can sell power to California."
The individuals and groups who had protested Blue Castle's water-rights application are now considering a formal legal appeal, which would first go to the state engineer and then to a district court judge.
"By no means are we done fighting this fight," said Pacenza. "Nuclear power is a terrible fit for Utah's energy future. It costs too much, uses way too much water, produces dangerous nuclear waste and poses unacceptable risks."
At the Center for Biological Diversity, we believe that the welfare of human beings is deeply linked to nature — to the existence in our world of a vast diversity of wild animals and plants. Because diversity has intrinsic value, and because its loss impoverishes society, we work to secure a future for all species, great and small, hovering on the brink of extinction. We do so through science, law and creative media, with a focus on protecting the lands, waters and climate that species need to survive.
(520) 623-5252
LATEST NEWS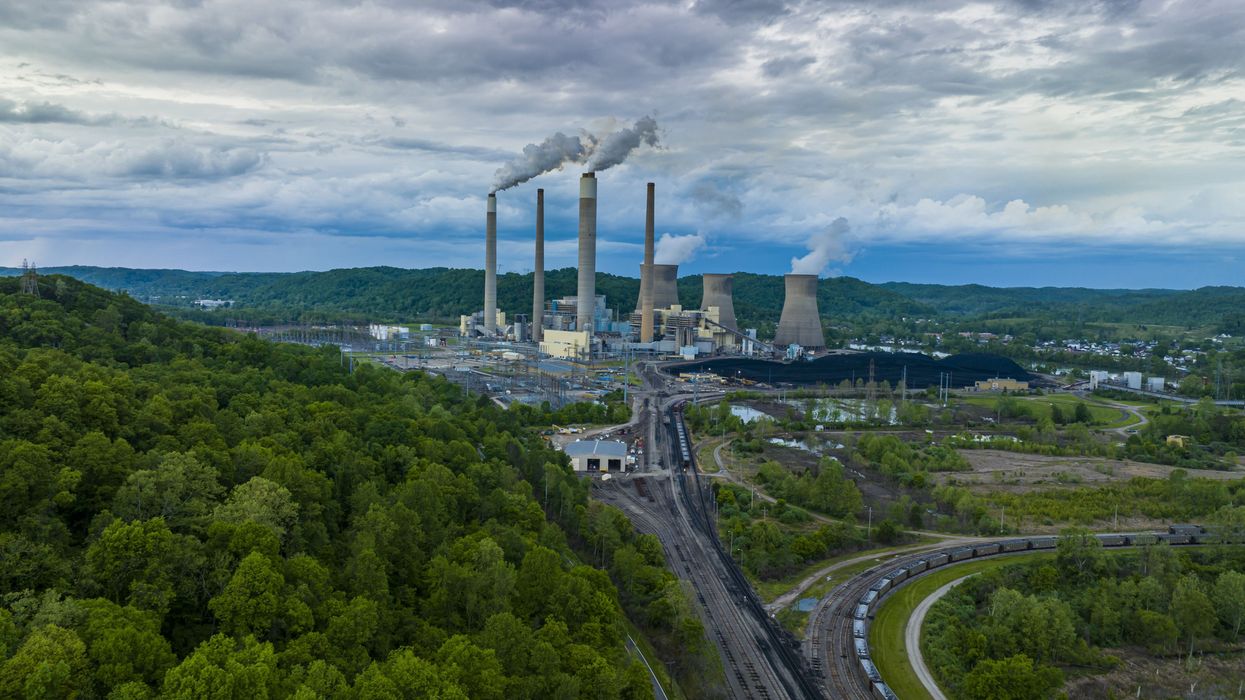 Carbon offset projects are "proving a dangerous diversion of political capital and time from the meaningful and just solutions needed to rise to the challenge of the climate crisis," said one researcher.
A joint investigation published Tuesday by the watchdog group Corporate Accountability and The Guardian finds that nearly 80% of the leading carbon offset schemes backed by corporations and governments in a purported attempt to reduce planet-warming pollution should be deemed "likely junk or worthless."
Carbon offset projects are billed as a way for corporations, governmental bodies, and individuals to compensate for their emissions footprints by investing in efforts to curb pollution elsewhere. Environmentalists have long warned that carbon offset schemes—part of the so-called voluntary carbon market (VCM)—are a way for fossil fuel companies such as Chevron to justify continued oil and gas extraction.

Citing the emissions trading database AlliedOffsets, The Guardian noted Tuesday that "the 50 most popular global projects include forestry schemes, hydroelectric dams, solar and wind farms, waste disposal, and greener household appliances schemes across 20 (mostly) developing countries."
The new joint investigation finds that 39 of the top 50 carbon offset projects contain at least one "fundamental failing that undermines its promised emission cuts," making them "likely junk."
The analysis characterizes a project as "likely junk" if there's "compelling evidence, claims, or high risk that it cannot guarantee additional, permanent greenhouse gas cuts, among other criteria."
"In some cases, there was evidence suggesting the project could leak greenhouse gas emissions or shift emissions elsewhere," The Guardian explained. "In other cases, the climate benefits appeared to be exaggerated or the project would have happened independently—with or without the voluntary carbon market."
Rachel Rose Jackson, director of climate research and international policy at Corporate Accountability, said in a statement that "the findings are extremely damning of a scheme that the world's largest emitters repeatedly tout as a lynchpin in solving the climate crisis."
"The VCM is proving a dangerous diversion of political capital and time from the meaningful and just solutions needed to rise to the challenge of the climate crisis," said Jackson.
"We cannot afford to waste any more time on false solutions."
The investigation is just the latest research to cast serious doubt on the effectiveness of carbon offset initiatives as companies and governments around the world, including the United States, increasingly invest resources in unproven voluntary carbon trading schemes as they face mounting backlash for doing little to phase out fossil fuels.
Last week, Carbon Market Watch released an analysis from experts at the University of California, Berkeley showing that popular carbon offset projects focused on forest preservation exaggerate their emissions reductions and are ineffective at combating deforestation, a major threat to the climate.
In their investigation, Corporate Accountability and The Guardian pointed to a major forest conservation project in Zimbabwe that "was reported to have had so many exaggerated and inflated claims—and probably shifted emissions elsewhere—that it was described as 'having more financial holes than Swiss cheese.'"
"In the U.S., the most problematic project is the world's largest carbon capture and storage plant in Wyoming, which has benefited from generous taxpayer subsidies, but where the vast majority of the captured CO2 has been released into the atmosphere or sold to other fossil fuel companies to help extract hard-to-reach oil," The Guardian reported, citing the Institute for Energy Economics and Financial Analysis.
Anuradha Mittal, director of the Oakland Institute, told the newspaper that "the ramifications of this analysis are huge, as it points to systemic failings of the voluntary market, providing additional evidence that junk carbon credits pervade the market."
"We cannot afford to waste any more time on false solutions," Mittal added. "The issues are far-reaching and pervasive, extending well beyond specific verifiers. The VCM is actively exacerbating the climate emergency."
News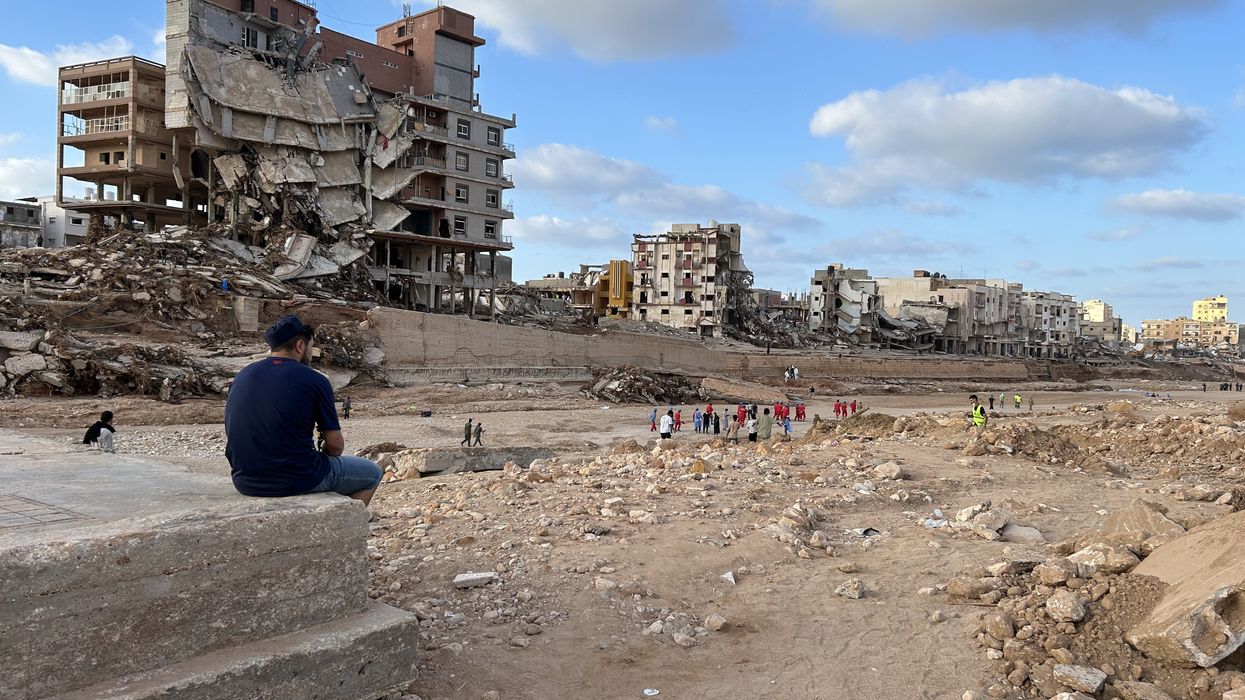 "This devastating disaster shows how climate change-fueled extreme weather events are combining with human factors to create even bigger impacts," said the head of the Red Cross Red Crescent Climate Center.
International scientists announced Tuesday that an event like the extreme rain that led to deadly flooding in Libya earlier this month "has become up to 50 times more likely and up to 50% more intense compared to a 1.2°C cooler climate," or the preindustrial world.
Those were among the findings of a World Weather Attribution (WWA) analysis of torrential rainfall in several countries across the Mediterranean during the first two weeks of September, conducted by researchers from Germany, Greece, the Netherlands, the United Kingdom, and the United States.
"The research is top notch and follows established... rapid attribution principles, grounded in peer-reviewed methods and data that pass highest quality standards," said Karsten Haustein, a climate scientist at the Leipzig University in Germany not involved with the analysis.
While the storm dubbed Daniel by Greek meteorologists impacted various countries, the African nation of Libya—which has been in chaos since 2011—was by far the worst affected, largely due to a pair of dams that failed and let floodwaters kill thousands in the city of Derna.
The United Nations Office for the Coordination of Humanitarian Affairs said Saturday that at least 3,958 people were killed and over 9,000 more were still missing. Some groups have reported higher figures, such as the Libyan Red Crescent, which previously put the death toll at 11,300.
Haustein noted that in terms of the death and destruction in Libya, the WWA researchers "discuss a host of confounding factors (long-lasting armed conflict, political instability, potential design flaws and poor maintenance of dams) that have led to an extreme level of vulnerability and exposure. All independent of climate change."
"Accordingly, they do not speculate about the role of climate change regarding damage and fatalities," the scientist explained. "Rather they highlight that the lack of early warning action and disaster relief has played a critical role in worsening the destructive outcome. The implications as far as adaptation is concerned are crucially important nonetheless, especially in light of the drastically increased risk for an event like this to happen again within the coming decades (rather than twice a millennium)."
Julie Arrighi, interim director at the Red Cross Red Crescent Climate Center, which had researchers working on the WWA report, said that "this devastating disaster shows how climate change-fueled extreme weather events are combining with human factors to create even bigger impacts, as more people, assets, and infrastructure are exposed and vulnerable to flood risks."

"However, there are practical solutions that can help us prevent these disasters from becoming routine," Arrighi stressed, "such as strengthened emergency management, improved impact-based forecasts and warning systems, and infrastructure that is designed for the future climate."

The WWA team also found that for the region including Greece and parts of Bulgaria and Turkey, human-induced climate change made an extreme event up to 10 times more likely and up to 40% more intense. As the WWA report notes, the flooding led to at least 17 deaths in Greece, seven in Turkey, six in Spain, and four in Bulgaria.
"The worst-affected region in Greece, the Thessaly plain, accounts for over one-quarter of the country's agricultural production, the report says. "After more than 75,000 hectares were inundated, it is estimated that the agricultural sector in Thessaly will need five years to recover from the damages and for the lands to become fertile again."
Friederike Otto, a climatologist at the U.K.'s Imperial College London who worked on the WWA analysis, said Tuesday that "the Mediterranean is a hotspot of climate change-fueled hazards."

"After a summer of devastating heatwaves and wildfires with a very clear climate change fingerprint, quantifying the contribution of global warming to these floods proved more challenging," Otto added. "But there is absolutely no doubt that reducing vulnerability and increasing resilience to all types of extreme weather is paramount for saving lives in the future."
The analysis was released on the eve of the United Nations Climate Ambition Summit in New York City—which some world leaders, including U.S. President Joe Biden, have decided to skip despite demands for bold action, particularly from rich nations that are largely responsible for the planetary emergency.
Jagan Chapagain, secretary general of the International Federation of Red Cross and Red Crescent Societies, said Tuesday that "the disaster in Derna is yet another example of what climate change is already doing to our weather."
"Obviously multiple factors in Libya turned Storm Daniel into a human catastrophe; it wasn't climate change alone. But climate change did make the storm much more extreme and much more intense and that resulted in the loss of thousands of lives," Chapagain continued. "That should be a wake-up call for the world to fulfill the commitment on reducing emissions, to ensure climate adaptation funding, and tackle the issues of loss and damage."

News
"Unfortunately, the White House is trying to convince us that they are working hard to put out the fire while they continue pouring gasoline on it," said one campaigner.
Climate campaigners on Tuesday took U.S. President Joe Biden to task following an address before the United Nations General Assembly in which he called on world leaders to urgently "climate-proof" the heating Earth while making what critics said were false claims about his administration's efforts to tackle the planetary emergency.

During his speech, Biden said that increasingly extreme weather events occurring around the world "tell the urgent story of what awaits us if we fail to reduce our dependence on fossil fuels," while claiming that "the United States has treated this crisis as the existential threat from the moment we took office."
Despite such lofty rhetoric and campaign pledges to center climate action—including by stopping new fossil fuel drilling on public lands—Biden has overseen the approval of more new permits for drilling on public land during his first two years in office than former President Donald Trump did in 2017 and 2018. The Biden administration has also held a massive fossil fuel lease sale in the Gulf of Mexico and has approved the highly controversial Willow project, Mountain Valley Pipeline, and increased liquefied natural gas production and export.
Oil Change International recently called the United States—which the climate action group says accounts for more than one-third of planned global oil and gas expansion through 2050—the "planet-wrecker-in-chief."

Outside the White House in Washington, D.C., three climate activists—Beaei Pardo, Kristen McKinney, and Chris Hager—were arrested Tuesday during a nonviolent protest calling on Biden to declare a climate emergency.
"Each day Biden delays in taking this step is precious time lost to save lives and secure a habitable future for humankind and countless other species," Pardo said. "As this summer of record heat and relentless climate disasters nears its end, protestors will appeal to Biden to lead courageously with the love he feels for his grandchildren and act to save all of our families. Together we can help make it happen."
Mitch Jones, managing director of policy and litigation at Food & Water Watch, said in a statement: "This summer sent the clearest message yet that our world is on fire. The only solution is to end the era of fossil fuels, period."
"Unfortunately, the White House is trying to convince us that they are working hard to put out the fire while they continue pouring gasoline on it," Jones added.
Jean Su, energy justice director at the Center for Biological Diversity, said in a statement that "President Biden's U.N. speech rightly recognized the climate dangers of fossil fuels, but Biden ignored his own immense powers to get us off them."
"As leader of the world's largest oil and gas producer, Biden has more power than anyone to rein in the fossil fuels wreaking havoc from Lahaina to Libya," Su continued. "We can't begin to tackle global development goals addressing poverty, famine, and lack of economic opportunity without confronting the climate crisis that intertwines with all of them. Biden must use this moment on the world stage to declare a climate emergency and halt expansion of the fossil fuels raining down chaos on our planet."

Biden also disappointed many activists by opting to not attend this week's U.N. Climate Ambition Summit, which is set to take place Wednesday in New York City. Jeff Ordower, the North American director of 350.org, called Biden's decision a "betrayal."
"I think the reality now is that Biden hasn't been the climate president that he had promised," Alice Hu, senior climate campaigner at New York Communities for Change, toldNPR on Sunday as tens of thousands of people took to the streets of Manhattan to demand an end to fossil fuels and a presidential climate emergency declaration.
Jones asserted that "the massive climate demonstrations we saw this weekend in New York and around the world should serve as a wake-up call to President Biden and other world leaders: The time for talking about climate action is over. We need to end the era of fossil fuels now—and that starts with the White House making climate commitments that finally match their rhetoric."
"We need the White House to stop approving fossil fuel drilling permits, to reject new pipelines and power plants, and to use the executive powers that would come with the declaration of a climate emergency," he added. "Instead of exhorting other countries to step up, President Biden should lead by example."

News
Independent, nonprofit journalism needs your help.
Please Pitch In
Today!