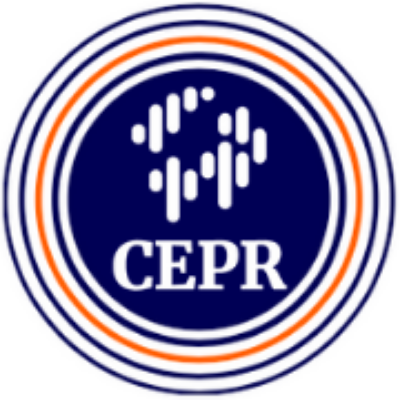 For Immediate Release
February, 14 2011, 08:27am EDT
Contact:
Alan Barber (571) 306-2526
Public Pension Shortfalls Misrepresented in Budget-Crisis Debate
Examination of rates-of-return shows shortfalls manageable in the long-term.
WASHINGTON
With many state governments facing budget shortfalls this year along with dwindling federal assistance, some policy-makers have begun to call for drastic reductions of public sector pensions as a way to ease state budget woes. A new report from the Center for Economic and Policy Research (CEPR) puts this issue into better perspective, clearing up many common misconceptions about these funds.
The report, "The Origins and Severity of the Public Pension Crisis," shows that the main reason public pension shortfalls exist at all is the downturn in the stock market following the housing crash in 2007-2009, not inadequate contributions. The paper demonstrates that if pension funds had just earned returns equal to the interest rate on 30-year Treasury bonds since 2007, their assets would be more than $850 billion greater than they are today.
"Much of the recent discussion of public pensions is misleading," said Dean Baker, a co-director at CEPR and author of the report. "The shortfalls represent a small percentage of each state's economy and, barring another sudden reversal of the stock market, are manageable."
The paper looks at three main issues: the origins of the shortfall; whether public pension funds need to be as risk averse in assessing rates of return as individual investors; and the actual scope and size of the pension shortfalls relative to future state income.
Upon closer inspection of these issues, it is clear that public pension shortfalls have been misrepresented in public debates and will prove a reliable source of retirement income for future retirees without bankrupting state governments.
The Center for Economic and Policy Research (CEPR) was established in 1999 to promote democratic debate on the most important economic and social issues that affect people's lives. In order for citizens to effectively exercise their voices in a democracy, they should be informed about the problems and choices that they face. CEPR is committed to presenting issues in an accurate and understandable manner, so that the public is better prepared to choose among the various policy options.
(202) 293-5380
LATEST NEWS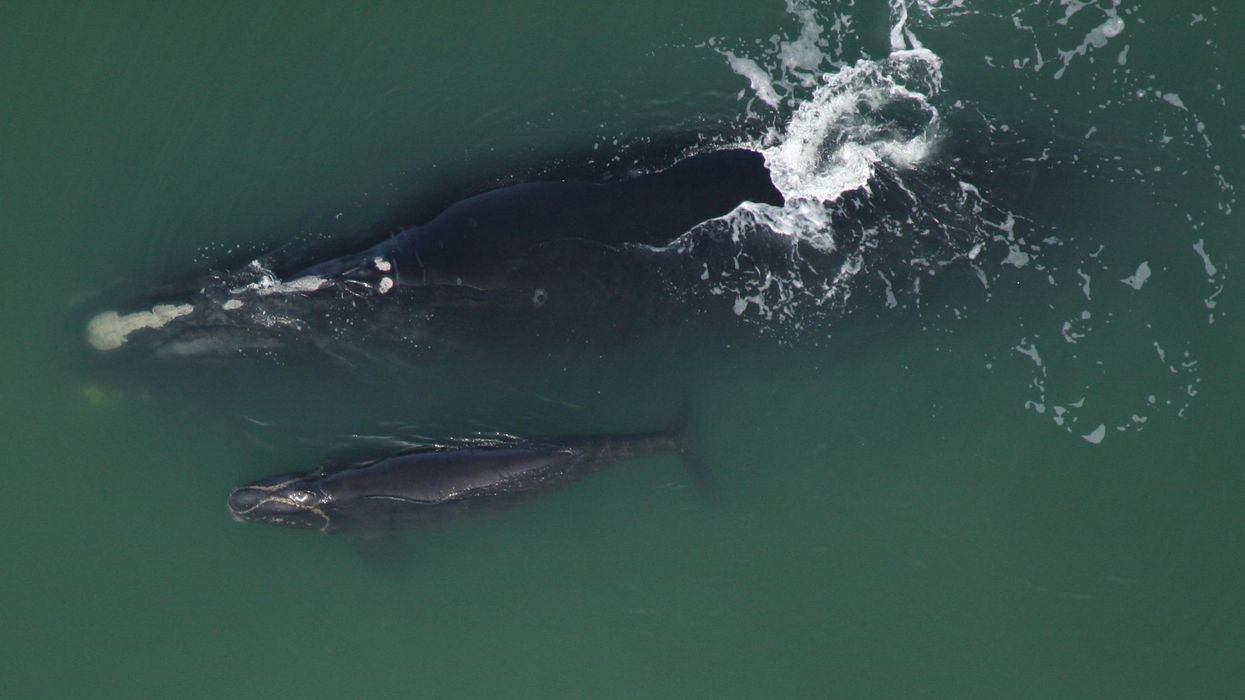 "This is an extinction-level emergency," said one campaigner. "Every mother right whale and calf is critical to the survival of the species."
The Biden administration on Friday denied an emergency petition aimed at protecting critically endangered North Atlantic right whales from being struck and killed by ships in their calving grounds off the southeastern coast of the United States.
Conservation groups in November asked the National Marine Fisheries Service to establish a rule that mirrors the agency's yet-to-be-finalized proposal to set speed limits for vessels longer than 34 feet and expand the areas where speed limits apply.
As the petitioners—the Center for Biological Diversity, the Conservation Law Foundation, Defenders of Wildlife, and Whale and Dolphin Conservation—explained, such a regulation "would have helped prevent incidents like the 2021 boat collision that killed a right whale calf off Florida and likely fatally injured its mother."
The species' precipitous population decline has continued year after year. Scientists recently estimated that only 340 North Atlantic right whales remain, including just 70 reproductive females that give birth every three to 10 years.
"I'm outraged that the Biden administration won't shield these incredibly endangered whales from lethal ship strikes," said Kristen Monsell, oceans legal director at the Center for Biological Diversity. "This is an extinction-level emergency. Every mother right whale and calf is critical to the survival of the species."
According to the petitioners, the federal agency responsible for stewarding the nation's marine resources said that it lacks the funds and staff necessary "to effectively implement the emergency regulations."
Officials from the fisheries service, part of the U.S. Department of Commerce's National Oceanic and Atmospheric Administration (NOAA), claim that "they are working with vessel operators to get voluntary slow-downs," the petitioners added, "but voluntary efforts have not proved effective in the past."
"NOAA has dragged its feet on updating the vessel speed rule for over a decade... The agency's decision not to take emergency action to protect mothers and calves puts the species' entire future at risk."
Defenders of Wildlife senior attorney Jane Davenport noted that "right whales have journeyed to the Southeast since time immemorial to birth and nurse their calves in the safety of warm, shallow waters."
"But the calving grounds have become killing grounds," said Davenport. "NOAA has dragged its feet on updating the vessel speed rule for over a decade; right whale mothers and calves have paid for this delay with their lives. The agency's decision not to take emergency action to protect mothers and calves puts the species' entire future at risk."
Existing regulations require ships longer than 64 feet to slow to 10 knots or less to safeguard right whales in certain areas at specific times. The fisheries service has acknowledged that bolstering its vessel speed rule is essential to prevent the species' extinction.
Vessel strikes are one of two leading threats to right whales' existence. The other key danger is entanglement in commercial fishing equipment.
Friday's rejection of stronger vessel speed limits comes just weeks after Congress enacted a policy rider that gives the fisheries service until 2028 to issue a new regulation requiring the lobster industry to reduce right whale entanglements. Conservationists condemned federal lawmakers' move to postpone action in spite of a court decision deeming the service's current rule unlawful, saying that the yearslong delay is almost certain to doom the species to extinction.
Entanglement in lobster fishing gear kills an estimated four right whales per year—six times higher than the rate considered biologically sustainable. Non-fatal entanglements can also result in illness and interfere with reproduction.
Monsell said Friday that Congress' betrayal last month makes "protecting right whales from vessel strikes... even more crucial."
Erica Fuller, senior attorney at the Conservation Law Foundation, expressed disappointment that "the government declined to take immediate action to protect these mothers and newborn calves, and instead chose to continue longstanding bureaucratic practices with a species that can't afford a single death of another breeding female."
"The whole world is watching how NOAA plans to save this species," said Fuller.
As the petitioners explained:
Right whales begin giving birth to calves around mid-November, and the season lasts until mid-April. Their calving grounds are off the southeastern coast from Cape Fear, North Carolina, to below Cape Canaveral, Florida. Pregnant females and mothers with nursing calves are especially at risk of vessel strikes because they spend so much time near the water's surface. Scientists know of no other calving grounds for the right whale.
"The road to a declining right whale population has been paved by the agency delaying or reducing needed actions," said Regina Asmutis-Silvia, executive director of Whale and Dolphin Conservation. "Denying our petition to take emergency action only increases the likelihood that even more drastic actions will be needed moving forward."
News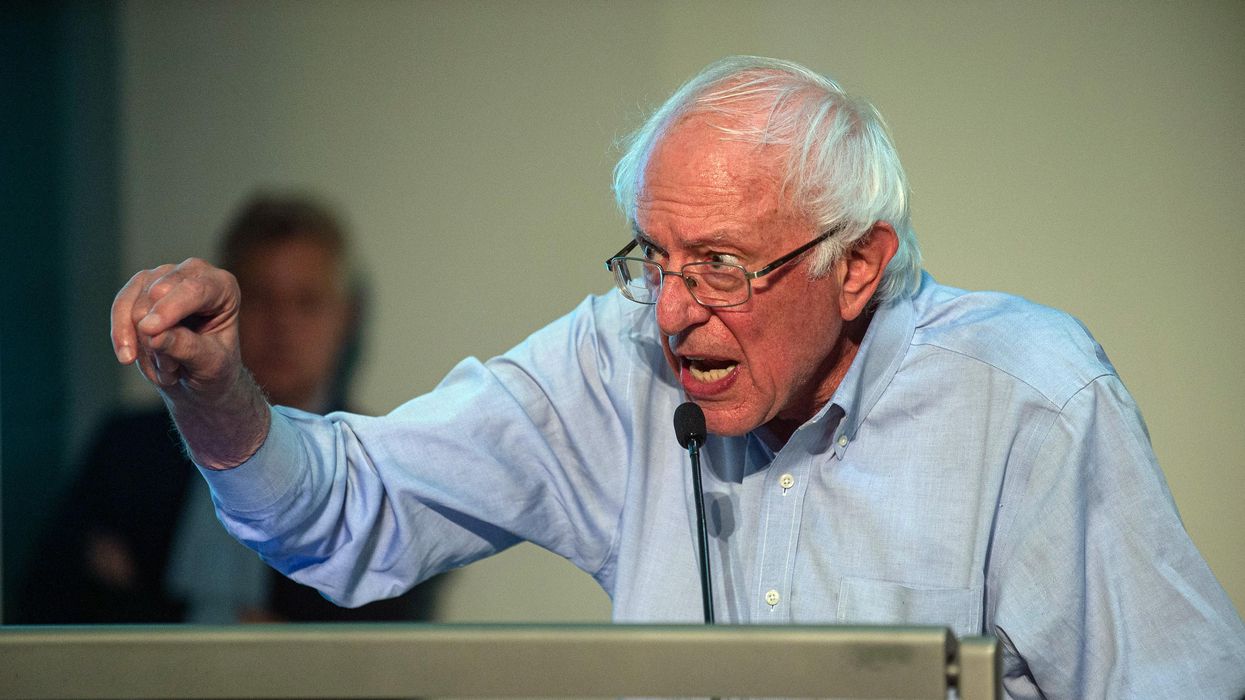 The Vermont Independent called for expanding popular federal programs rather than allowing a bipartisan commission to propose devastating cuts.
Progressive Sen. Bernie Sanders on Saturday slammed right-wing Democratic Sen. Joe Manchin's widely panned proposal to explore slashing Social Security benefits as part of a debt ceiling pact with Republicans.
During a Wednesday interview with Fox Business at the ruling class' annual gathering in Davos for the World Economic Forum, Manchin (W.Va.) suggested that members of both major U.S. political parties "work together" on solving the nation's so-called "debt problem." Although Manchin didn't explicitly demand cuts to Social Security and expressed opposition to GOP calls for privatization, he singled out the program for intervention, saying that Congress "should be able to solidify it."
Given that Republicans are currently threatening to tank the global economy unless Democrats agree to reduce social spending, Manchin's unilateral call for appeasement has set off alarm bells.
What's especially concerning to progressives is that the corporate-backed lawmaker is the co-author, alongside Sen. Mitt Romney (R-Utah), of the TRUST Act, a bill that would enable Congress to create bipartisan "rescue" committees for the nation's trust fund programs—including Social Security and Medicare—and give the panels 180 days to develop "legislation that restores solvency and otherwise improves each." Measures put forth by the bipartisan committees would be fast-tracked for floor votes in both chambers of Congress, with no amendments allowed.
Not only is Social Security legally incapable of adding to the federal deficit, but budget analysts have shown that the program is financially sound, requiring just a small increase in payroll tax revenue to ensure full benefits beyond 2035.
"The last thing we need is another commission to propose cuts to Social Security and Medicare," Sanders (I-Vt.) tweeted Saturday.
"The disastrous Bowles-Simpson 'fiscal commission' came very close to passing Congress some ten years ago. Bernie led the fight against it. It was a bad idea then, it is an even worse idea now."
"The last time we had one, it proposed cutting Social Security benefits for middle-class seniors by up to 35% and cutting tax rates for billionaires," Sanders added, referring to the notorious 2010 Bowles-Simpson Commission, on which Manchin and Romney's bill is based.
Former Clinton White House Chief of Staff Erskine Bowles and former Republican Sen. Alan Simpson (Wyo.), the Obama-appointed chairs of that commission, both endorsed the TRUST Act in 2021, calling it "important and vital."
Historically informed critics, by contrast, have condemned Manchin and Romney's legislation as "a Trojan horse to cut seniors' benefits."
Sanders' staff director Warren Gunnels provided additional historical context on Saturday, linking to a 2012 essay in which the senator explained that in addition to seeking to cut wealthy households' tax rates and current retirees' Social Security benefits, the panel also proposed raising the retirement age to 69 years, slashing veterans' benefits, increasing interest rates on student loans, and eliminating 450,000 federal jobs, among other harmful measures.
\u201cThe last "fiscal commission" proposed:\n\u2b07\ufe0f450,000 jobs\n\u2b07\ufe0fSocial Security by 35% for the middle class\n\u2b07\ufe0fSocial Security by $1,000 for 85-year olds\n\u2b07\ufe0fVeterans benefits by $2,260 for 65-year olds\n\u2b07\ufe0fTax rates for 1%\n\u2b06\ufe0fStudent loan rates\n\nNo. We don't need another cat food commission.\u201d

— Warren Gunnels (@Warren Gunnels) 1674321181
On Wednesday, Manchin asserted that his and Romney's bill could be used to secure a debt ceiling deal with House Republicans, many of whom have vowed to not lift the country's borrowing cap—an arbitrary and arguably unconstitutional figure set by Congress—unless Democrats agree to shred vital social programs.
The U.S. government's outstanding debt officially hit the statutory limit of $31.4 trillion on Thursday, at which point the Treasury Department started repurposing federal funds.
Treasury Secretary Janet Yellen told congressional leaders last week that "the use of extraordinary measures enables the government to meet its obligations for only a limited amount of time," possibly through early June. She implored Congress to "act in a timely manner to increase or suspend the debt limit," warning that "failure to meet the government's obligations would cause irreparable harm to the U.S. economy, the livelihoods of all Americans, and global financial stability."
Notably, Capitol Hill's deficit hawks do not support reducing the Pentagon's ever-expanding budget or hiking taxes on the rich to increase revenue. On the contrary, the first bill unveiled by House Republicans in the 118th Congress seeks to rescind most of the Inflation Reduction Act's roughly $80 billion funding boost for the Internal Revenue Service—a move that would help wealthy households evade taxes and add an estimated $114 billion to the federal deficit.
A 2011 debt ceiling standoff enabled the GOP to impose austerity and also resulted in a historic downgrading of the U.S. government's credit rating, but the country has never defaulted on its debt. Economists warn that doing so would likely trigger chaos in financial markets, leading to millions of job losses and the erasure of $15 trillion in wealth.
Knowing that a painful recession is at stake, "many leading Republican lawmakers are demanding that their new House majority use the debt limit as leverage to force the Biden administration to accept sweeping spending cuts that Democrats oppose, creating an impasse with no clear resolution at hand," the Washington Postreported last week.
Manchin claims to have spoken "briefly" with House Speaker Kevin McCarthy (R-Calif.) about the TRUST Act. Asked about the White House's opposition to attaching any policy concessions to a debt ceiling agreement, Manchin said he believes the Biden administration will change its tune and negotiate with Republicans.
Alex Lawson, the executive director of Social Security Works, toldCommon Dreams earlier this week that President Joe Biden should "reiterate his commitment to only signing a clean debt limit increase, and specifically rule out a closed-door commission designed to cut Social Security."
Lawson's sentiment was echoed Saturday by Gunnels, who wrote on social media: "I'm old enough to remember that the disastrous Bowles-Simpson 'fiscal commission' came very close to passing Congress some ten years ago. Bernie led the fight against it. It was a bad idea then, it is an even worse idea now."
Rather than allowing a bipartisan commission to propose devastating cuts, Sanders argued, "we must instead expand Social Security."
Surveys have shown that U.S. voters are strongly opposed to cutting or privatizing Social Security and want Congress to expand the program. Last year, Sanders and Sen. Elizabeth Warren (D-Mass.) led the introduction of the Social Security Expansion Act, which would lift the cap on income that is subject to the Social Security payroll tax and boost the program's annual benefits by $2,400.
According to Data for Progress, 76% of likely voters—including 83% of Democrats, 73% of Republicans, and 73% of independents—support imposing, for the first time, payroll taxes on individuals with annual incomes above $400,000 per year to fund an expansion of Social Security benefits. Currently, only those making $147,000 or less are subject to the Social Security payroll tax.
News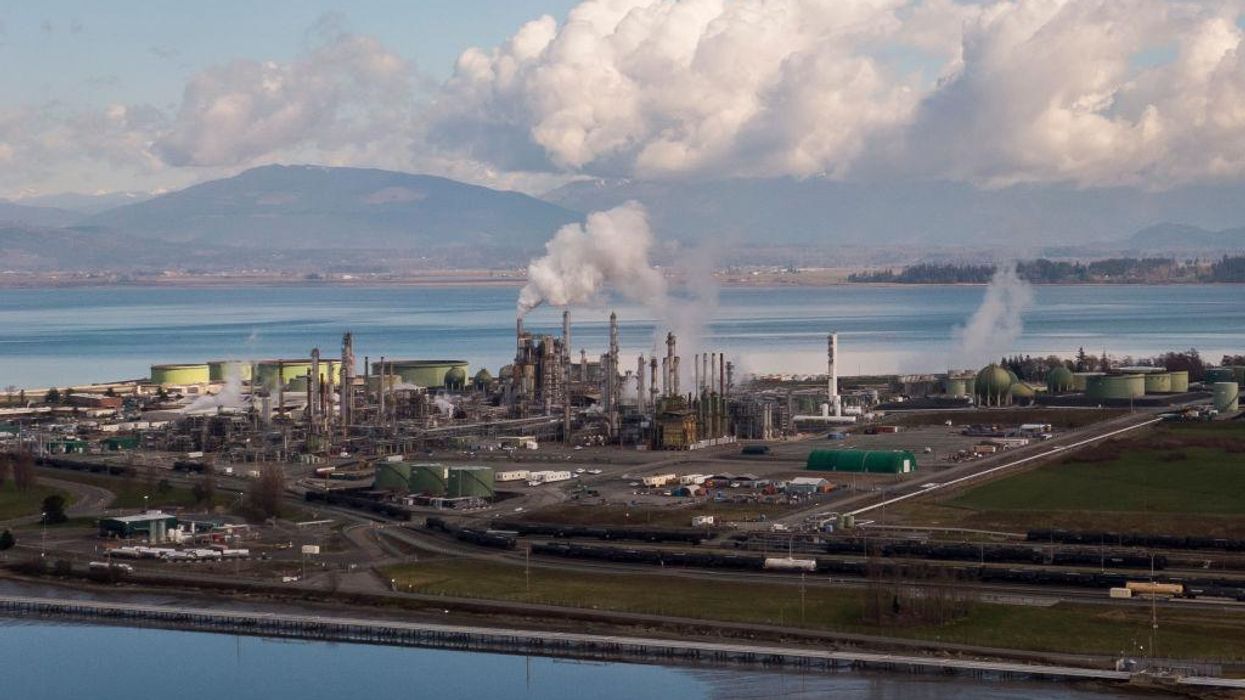 "Given the glacial pace of change in the EPA's plan, states should not wait for the EPA to act on PFAS," argued one advocate.
The U.S. Environmental Protection Agency's newly released plan for regulating wastewater pollution, including discharges of toxic "forever chemicals," is far too muted and sluggish, a progressive advocacy group warned Friday.
The Environmental Working Group (EWG) detailed how the EPA's long-awaited Effluent Guidelines Program Plan 15 postpones sorely needed action to rein in widespread contamination from per- and polyfluoroalkyl substances (PFAS). PFAS are a class of hazardous synthetic compounds widely called forever chemicals because they persist in people's bodies and the environment for years on end.
"We are deeply concerned that the EPA is punting on restrictions for PFAS polluting industries like electronics manufacturers, leather tanners, paint formulators, and plastics molders," said Melanie Benesh, EWG's vice president of government affairs. "We are also alarmed that the EPA's proposed restrictions on some of the most serious PFAS polluters—chemical manufacturers and metal finishers—are also getting delayed, with no timeline for when those limits will be final, if ever."
According to EWG, the EPA's new plan "falls short" of its pledge, made in the agency's 2021 PFAS Strategic Roadmap, to "get upstream" of the forever chemicals problem.
As the watchdog summarized:
The EPA confirmed that by spring 2024—nine months later than previously scheduled—it will release a draft regulation for manufacturers of PFAS or those that create mixtures of PFAS. The agency will do the same for metal finishers and electroplaters by the end of 2024, a delay of six months. The EPA did not announce when final rules will be available for these industries.

The agency will also begin regulating PFAS releases from landfills but did not provide a timeline for a final rule.

For all other industrial categories the EPA considered for PFAS wastewater limitation guidelines, the new plan includes more studies and monitoring, likely delaying restrictions on these sources indefinitely.

"Polluters have gotten a free pass for far too long to contaminate thousands of communities. Now they need aggressive action from the EPA to stop PFAS at the source," Benesh said. "But the EPA's plan lacks the urgency those communities rightfully expect."
"Although it's a good thing the EPA is committing to address PFAS discharges from landfills—a source of pollution that disproportionately affects vulnerable communities—it's also frustratingly unclear from EPA's plan when, if ever, those limits will materialize," said Benesh.
"Given the glacial pace of change in the EPA's plan," she added, "states should not wait for the EPA to act on PFAS."
"Polluters have gotten a free pass for far too long to contaminate thousands of communities. Now they need aggressive action from the EPA to stop PFAS at the source."
Scientists have linked long-term PFAS exposure to numerous adverse health outcomes, including cancer, reproductive and developmental harms, immune system damage, and other negative effects.
A peer-reviewed 2020 study estimated that more than 200 million people in the U.S. could have unsafe levels of PFAS in their drinking water. The deadly substances—used in dozens of everyday household products, including ostensibly "green" and "nontoxic" children's items, as well as firefighting foam—have been detected in the blood of 97% of Americans and in 100% of breast milk samples. Such findings stem from independent analyses because the EPA relies on inadequate testing methods.
Researchers have identified more than 57,000 sites across the U.S. contaminated by PFAS. Solid waste landfills, wastewater treatment plants, electroplaters and metal finishers, petroleum refiners, current or former military facilities, and airports are the most common sources of forever chemical pollution. Industrial discharges of PFAS are a key reason why 83% of U.S. waterways contain forever chemicals, tainting fish nationwide.
Some congressional Democrats are "trying to force the EPA to address PFAS more quickly," EWG noted.
The Clean Water Standards for PFAS Act, introduced in 2022 by Rep. Chris Pappas (D-N.H.) and Sen. Kirsten Gillibrand (D-N.Y.), would require the EPA to establish PFAS wastewater limitation guidelines and water standards for PFAS in nine distinct industry categories by the end of 2026.
News
SUPPORT OUR WORK.
We are independent, non-profit, advertising-free and 100%
reader supported.