For Immediate Release
March, 10 2010, 05:28pm EDT
Largest Peace Group-House Vote First Step to Remove Troops from Afghanistan
WASHINGTON
Peace Action, the nation's largest grassroots peace group, supported a debate and vote today on legislation in the U.S. House of Representatives that would have removed all troops from Afghanistan this year.
"A true debate in the House on Afghanistan is long overdue. Today's vote to remove troops from Afghanistan by the end of the year shows that many Members of Congress have grave concerns about President Obama's military strategy in Afghanistan. Besides those that voted today to remove troops within nine months, many more Representatives have voiced publically and privately their opposition to the extreme costs and lack of efficacy of the U.S. military strategy in Afghanistan. As the President and many of his advisors have mentioned, there's no military solution in Afghanistan," stated Paul Kawika Martin, the group's policy and political director.
Even with the unusually short time between when the resolution was offered and the vote, the group organized a letter signed by 17 organizations representing nearly 2,000,000 veterans, military families and voters asking Representatives to vote to remove the troops from Afghanistan by the end of 2010.
The bipartisan, concurrent resolution offered by Congressman Dennis Kucinich (D-OH-10) last Thursday uses section 5(c) of the War Powers Resolution which forces action by the House within 15 calendar days.
The group argued that congressional debate and oversight is needed at a time when polls show Americans consistent in their opposition to the Afghanistan war and connecting huge war expenditures with a lack of funding for domestic needs.
The vote for the resolution was 65 yeas, 356 nays with 5 Republicans voting yea.
The next vote and debate on Afghanistan will be when the Congress takes up the $33 billion emergency supplemental submitted by the White House to fund its troop increase. Martin said that vote would happen sometime after Easter/Passover recess and before the end of June when the Pentagon is projected run out of funds for Afghanistan.
Martin, who travelled to Afghanistan late last year, concluded "it's time to transition from more military spending to investing in diplomacy, development and economic stimulus that creates long-term stability in the region."
Peace Action is the United States' largest peace and disarmament organization with over 100,000 members and nearly 100 chapters in 34 states, works to achieve the abolition of nuclear weapons, promote government spending priorities that support human needs and encourage real security through international cooperation and human rights.
LATEST NEWS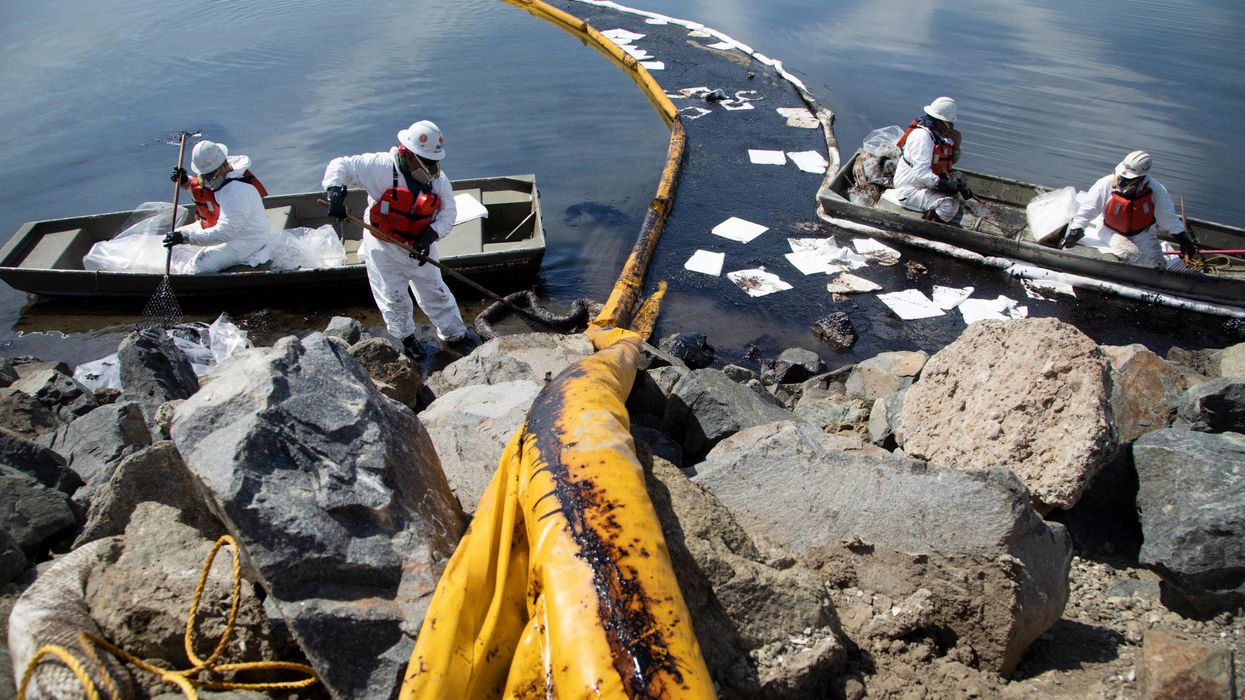 "The decision to halt fracking was exceedingly well-reasoned, and I hope the court rejects the oil industry's reckless attempt to overturn the 9th Circuit's ruling," said one campaigner.
The American Petroleum Institute and a pair of oil companies filed a petition for certiorari with the U.S. Supreme Court on Wednesday in a bid to overturn a lower federal court ruling that blocked fracking in public waters off California's coast.
"The decision to halt fracking was exceedingly well-reasoned, and I hope the court rejects the oil industry's reckless attempt to overturn the 9th Circuit's ruling," Kristen Monsell, oceans legal director at the Center for Biological Diversity (CBD), said in a statement. "Fracking is dangerous to whales, sea otters, and other marine wildlife, and this dirty, harmful technique has no place in our ocean."
CBD and the Wishtoyo Foundation sued the Trump administration to stop offshore fracking in 2016. Then-California Attorney General Kamala Harris filed a similar case.
In 2018, U.S. District Judge Philip S. Gutierrez ordered a prohibition on permits for offshore fracking in federal waters off California, ruling that the U.S. Department of Interior (DOI) had failed to adhere to multiple federal laws.
A three-judge panel of the 9th Circuit Court of Appeals upheld Gutierrez's decision last June, arguing that the DOI violated the Endangered Species Act, the National Environmental Policy Act, and the Coastal Zone Management Act when it allowed fracking in offshore oil and gas wells in all leased public waters off California.
In late August, the Biden administration, of which Harris is the vice president, asked the 9th Circuit for an en banc review to overturn the district court's ruling.
The Biden administration's request, which drew the ire of environmentalists because it would have enabled offshore fracking to resume, was denied in September.
"Fracking is dangerous to whales, sea otters, and other marine wildlife, and this dirty, harmful technique has no place in our ocean."
In its June ruling, the 9th Circuit stated that the DOI "should have prepared a full [environmental impact statement] in light of the unknown risks posed by the well stimulation treatments and the significant data gaps that the agencies acknowledged."
Instead, the agency "disregarded necessary caution when dealing with the unknown effects of well stimulation treatments and the data gaps associated with a program of regular fracking offshore California in order to increase production and extend well life," the 9th Circuit wrote.
The panel's decision prevents the DOI from issuing fracking permits until it completes Endangered Species Act consultations and published an environmental impact statement that "fully and fairly evaluate[s] all reasonable alternatives."
In addition to the fact that offshore fracking increases planet-wrecking greenhouse gas emissions, tens of millions of gallons of toxic fracking wastewater have been dumped into the ocean since 2010.
According to CBD scientists, "At least 10 chemicals routinely used in offshore fracking could kill or harm a broad variety of marine species, including sea otters, fish, leatherback turtles, and whales."
News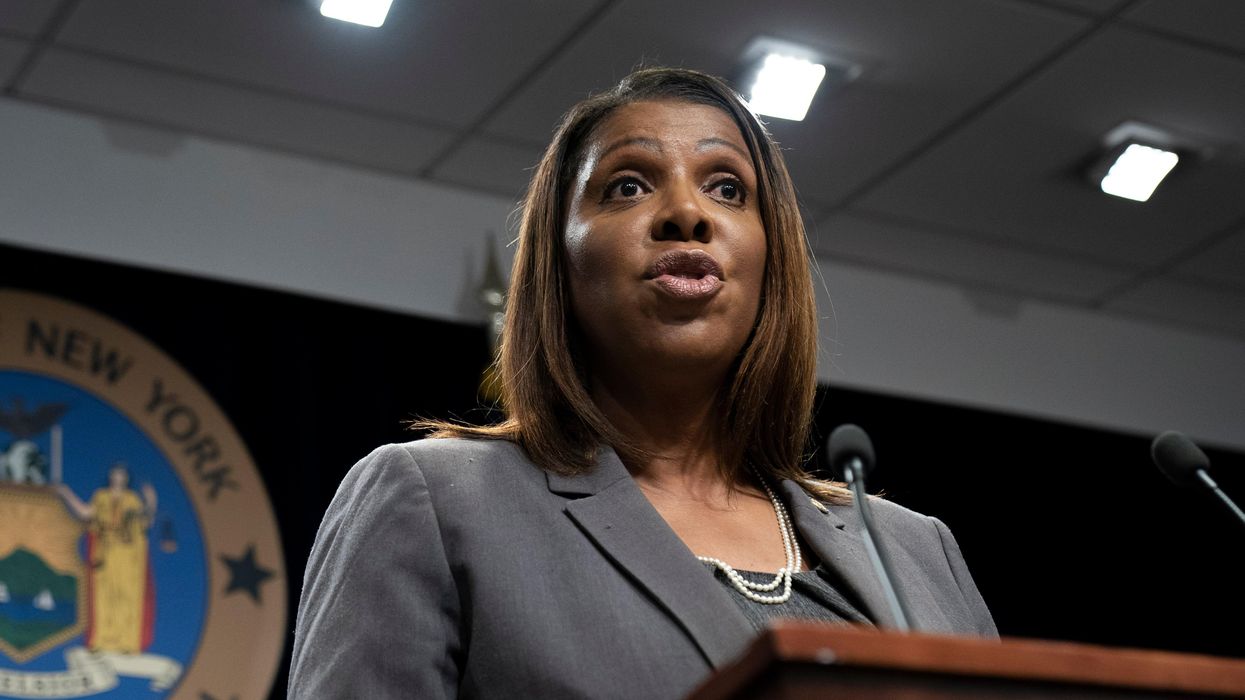 James's warning to MSG Entertainment illustrates the "growing consensus against the use of facial recognition in places of public accommodation," said one advocate.
The digital rights group Fight for the Future was among those applauding New York Attorney General Letitia James on Wednesday as she demanded answers from MSG Entertainment, the owner of Madison Square Garden and Radio City Music Hall, over its use of facial recognition technology to deny entry to lawyers whose firms represent people suing the company.
James wrote to MSG Entertainment and its CEO, James Dolan, to warn that they may be violating civil rights laws in New York by barring attorneys from entering their properties, even if they are not involved in litigation against the company.
"Such practices certainly run counter to the spirit and purpose of such laws, and laws promoting equal access to the courts: forbidding entry to lawyers representing clients who have engaged in litigation against the company may dissuade such lawyers from taking on legitimate cases, including sexual harassment or employment discrimination claims," wrote the attorney general.

James's letter shows that there is a "growing consensus against the use of facial recognition in places of public accommodation," said Fight for the Future director Evan Greer.

\u201cGreat to see this. Growing consensus against the use of facial recognition in places of public accommodation https://t.co/9N0Py4Mzw3\u201d

— Evan Greer is on Mastodon (@Evan Greer is on Mastodon) 1674675393
The letter came a month after The New York Timesreported that Kelly Conlon, a personal injury attorney, had been informed by security guards at Radio City Music Hall that she was on an "attorney exclusion list" when she tried to enter the theater for a show in November. Conlon had been identified by facial recognition technology and flagged as being prohibited from entering because her law firm is involved in litigation against one of MSG Entertainment's restaurants.

"Reports indicate that approximately 90 law firms are impacted by the company's policy, constituting thousands of lawyers," James wrote to the company.

Since October, MSG Entertainment has removed at least four attorneys from their properties, forbidding them from attending sports games and concerts because of where they work. Dolan has claimed the policy is aimed at preventing attorneys from collecting evidence "outside proper litigation discovery channels."

Employment lawyer Benjamin Noren told the Times earlier this month that despite Dolan's claims, the policy is "a transparent effort... to stop attorneys from suing them."
"MSG Entertainment cannot fight their legal battles in their own arenas," James said in a statement. "Madison Square Garden and Radio City Music Hall are world-renowned venues and should treat all patrons who purchased tickets with fairness and respect. Anyone with a ticket to an event should not be concerned that they may be wrongfully denied entry based on their appearance, and we're urging MSG Entertainment to reverse this policy."
Caitlin Seeley George, campaigns and managing director at Fight for the Future, said MSG Entertainment's use of facial recognition illustrates "the crux of the threat of this technology" and how it is "an inherently dangerous affront to peoples' rights."
"Despite the current attention on how this policy is impacting lawyers, the truth is the impact will always be disproportionately greater for marginalized communities," said Seeley George. "James Dolan and Madison Square Garden Entertainment are adding to the long history of people in power using surveillance to silence opposition. We need lawmakers to defend peoples' rights and put an end to facial recognition in public places immediately."

News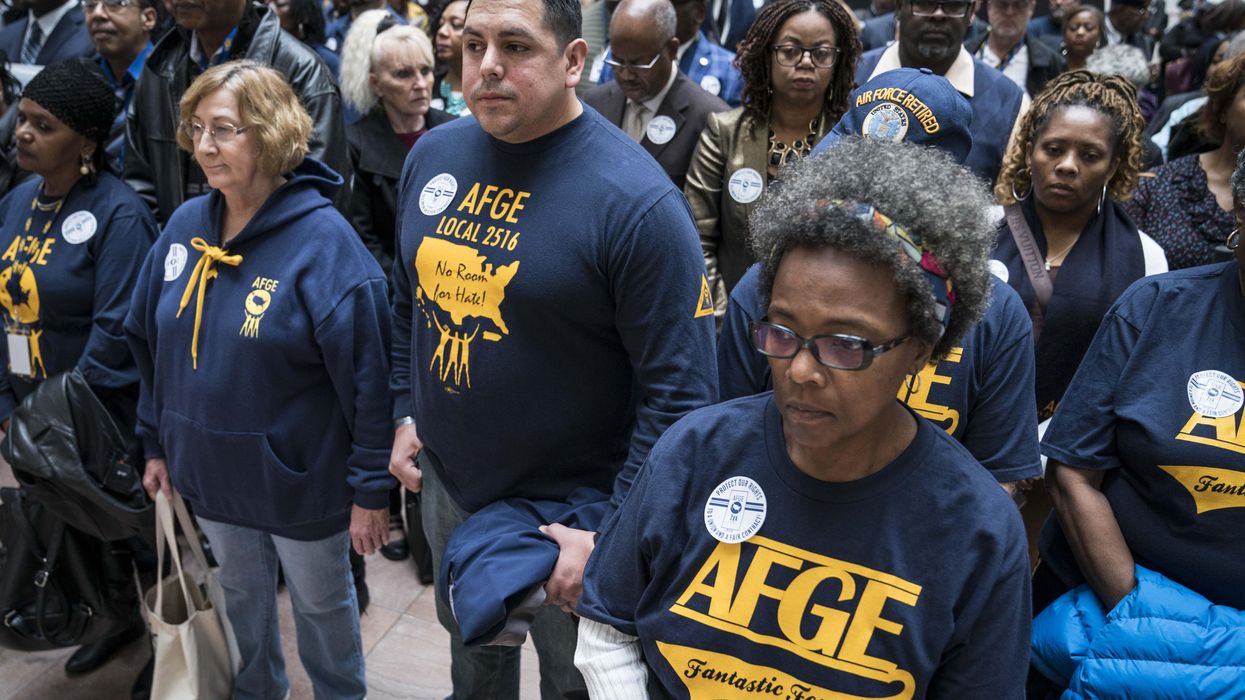 "The debt limit must be cleanly raised to avoid default and ensure the continuation of funding for the government and critical programs," the AFGE president told lawmakers.
The largest union of federal workers in the U.S. urged Congress this week to raise the debt ceiling without mandating reductions in social spending, arguing that President Joe Biden is right to reject the GOP's attempt to use the nation's borrowing limit as leverage to force through devastating cuts.
"The debt limit must be cleanly raised to avoid default and ensure the continuation of funding for the government and critical programs like Social Security, Medicare, veterans' benefits, and the U.S. military," Everett Kelley, president of the American Federation of Government Employees (AFGE), wrote in a letter sent to every member of Congress on Monday. "No negotiation that puts these programs or any aspect of federal employee compensation at risk should be considered."
Several House Republicans are threatening to block the lifting of the country's borrowing cap—an arbitrary and arguably unconstitutional figure set by Congress—unless Democrats agree to slash government spending, including on vital social programs
Notably, Capitol Hill's deficit hawks oppose reducing the Pentagon's ever-growing budget and rescinding former President Donald Trump's tax cuts for the wealthy.
The U.S. government's outstanding debt officially hit the statutory limit of $31.4 trillion last Thursday, at which point the Treasury Department started repurposing federal funds.
Treasury Secretary Janet Yellen recently told congressional leaders that "the use of extraordinary measures enables the government to meet its obligations for only a limited amount of time," possibly through early June. She implored Congress to "act in a timely manner to increase or suspend the debt limit," warning that "failure to meet the government's obligations would cause irreparable harm to the U.S. economy, the livelihoods of all Americans, and global financial stability."
A 2011 debt ceiling standoff enabled the GOP to impose austerity and led to a historic downgrading of the U.S. government's credit rating, but the country has never defaulted on its debt. Economists warn that doing so would likely trigger chaos in financial markets, resulting in millions of job losses and the elimination of $15 trillion in wealth.
Aware that an economic calamity is at stake, many Republican lawmakers "have announced that they will not support an increase in the debt ceiling without concomitant reductions in spending, possibly in the form of reductions to Social Security, Medicare, and Medicaid," Kelley wrote in the letter sent earlier this week.
"The White House says it will not negotiate such an arrangement," he added. "AFGE strongly supports the administration's refusal to negotiate on this matter."
"No negotiation that puts these programs or any aspect of federal employee compensation at risk should be considered."
In a Wednesday speech from the floor of the upper chamber, Senate Majority Leader Chuck Schumer (D-N.Y.) criticized "the House GOP's reckless approach to the debt ceiling" and challenged Speaker Kevin McCarthy (R-Calif.) "to level with the American people" on which popular programs his party wants to cut.
"The debt ceiling is a subject of the highest consequence, and using it as a bargaining chip, using it as brinkmanship, as hostage-taking, as Republicans are trying to do is exceedingly dangerous," said Schumer.
"If the House of Representatives continues on [its] current course and allows the United States to default on its debt obligations, every single American is going to pay a terrible and expensive price," Schumer continued. "The consequences of default are not some theoretical abstraction; if default happens, Americans will see the consequences in their daily lives."
"Interest rates will go soaring on everything from credit cards, and student loans, to cars, mortgages, and more," he added. "That's thousands of dollars for each American going right out the door, and it will happen through no fault of their own."
As many observers pointed out repeatedly in the wake of the midterm elections, Democrats had the power to prevent this high-risk game of brinkmanship altogether by raising the debt ceiling—or abolishing it completely—when they still controlled both chambers of Congress.
Despite ample warnings from Sen. Elizabeth Warren (D-Mass.) and other progressive lawmakers and advocacy groups, conservative Democrats refused to take unilateral action during the lame-duck session.
On Wednesday, Schumer pleaded with GOP lawmakers to simply raise the debt ceiling without demanding policy concessions in exchange.
"I'd remind my Republican colleagues that they did it before when Trump was president three times; no Democratic obstruction or hostage-taking," said Schumer. "We did it once together when Biden was president. And much of this debt comes from spending when Trump was president, voted on by a Republican House and a Republican Senate."
"It's a bit of hypocrisy now to say that they can't do it again, and they are holding it hostage and are playing a dangerous form of brinksmanship," Schumer argued. "It shouldn't matter who is president. It's still bills we already incurred that must be paid for the good of all Americans."
News
SUPPORT OUR WORK.
We are independent, non-profit, advertising-free and 100%
reader supported.