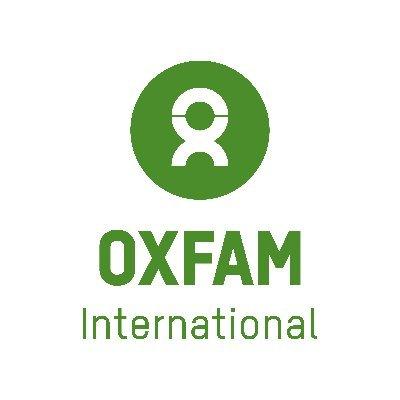 Aid Agencies Sound the Alarm on the Militarization of Aid in Afghanistan
Afghans say that the military places them at greater risk
WASHINGTON
As Foreign Ministers
gather in London for a major conference on Afghanistan, leading aid
agencies warn that the international militaries' use of aid as a
"non-lethal" weapon of war may even be putting Afghans at greater risk.
A US army manual for commanders in Afghanistan and in Iraq defines
aid as a non-lethal weapon designed "to win the hearts and minds of the
indigenous population to facilitate defeating the insurgents". The
Afghan government estimates international forces have already spent
$1.7 billion on "aid" in Afghanistan. The US military alone has
budgeted an additional $1 billion for the coming year - more than
Afghanistan's state budget for agriculture, health and education
combined.
In their new report, "Quick Impact, Quick Collapse",
the eight international agencies show their concern that the
militarization of aid is putting ordinary people on the frontlines of
the conflict. Afghans say that the military places them at greater risk
when they build schools and clinics which then become targets of armed
opposition groups.
The agencies say that "quick impact" projects provide a quick fix
rather than sustainable development. Military-led humanitarian and
development activities are driven by donors' political interests and
short-term security objectives and are often ineffective, wasteful and
potentially harmful to Afghans.
"There are no 'quick fixes' in Afghanistan"
International guidelines agreed by ISAF and the UN state that "the military is primarily responsible for providing security,
and if necessary, basic infrastructure and urgent reconstruction
assistance limited to gap-filling measures until civilian organizations
are able to take over."
The agencies say that the international forces are going way beyond their remit.
Ashley Jackson, head of policy for Oxfam International in Afghanistan,
says: "There are no 'quick fixes' in Afghanistan and nobody should be
cutting corners - the people here deserve better. Afghan people have
coped with decades of grinding poverty, conflict and disorder and need
real, long-term solutions."
The agencies call on the 70 countries participating in tomorrow's
London Conference to rethink the militarized approach to aid and shift
their focus towards a long-term aid strategy based on meeting the real
needs of Afghans. The agencies say that the distribution of
aid is heavily biased in favor of areas where the troop presence is
strongest rather than distributed according to need. The needs
of people in more secure areas and vulnerable populations, particularly
Afghans displaced by the conflict and other factors as well as
returnees are being overlooked.
Excessive influence of short-term military goals
"Development is incredibly complex here. You don't achieve
development, let alone security, by simply digging a well or building a
school. You can't fix the country in 18 months just by injecting it
with more money," says G.B. Adhikari, country director of ActionAid.
The agencies say that over the last eight years there have been many places where significant progress has been made in health, education and rural infrastructure,
but these have been driven by Afghans' needs, carefully planned by
development experts and implemented in partnership with communities and
local government.
The excessive influence of short-term military goals over aid policy
is part of a larger flaw in the US-led strategy. "Troop-contributing
countries overemphasize military issues and sideline the critical
challenge of promoting genuine development and good governance," says
Farhana Faruqi-Stocker, managing director of Afghanaid. "This imbalance
matters, not only because of the resulting human cost, but also because
poverty and weak, corrupt government are key drivers of conflict, and
must be effectively addressed if there is to be sustainable peace and
development."
Read more
Download the report: Quick Impact, Quick Collapse: The dangers of militarized aid in Afghanistan
Oxfam's emergency work in Afghanistan
Oxfam International is a global movement of people who are fighting inequality to end poverty and injustice. We are working across regions in about 70 countries, with thousands of partners, and allies, supporting communities to build better lives for themselves, grow resilience and protect lives and livelihoods also in times of crisis.
LATEST NEWS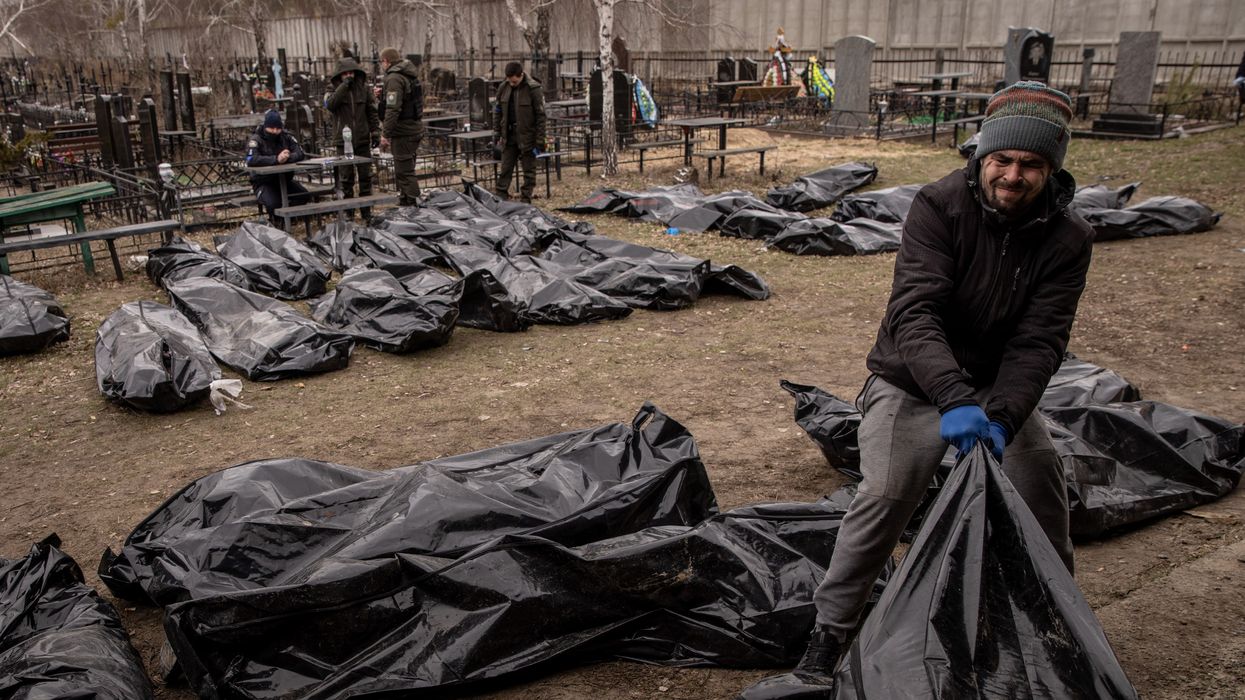 "The Ukrainian people deserve accountability. By blocking the sharing of evidence with the ICC, the administration, contrary to its stated position, is undermining it," said one expert.
The Pentagon is helping to shield Russia from International Criminal Court accountability for its atrocities in Ukraine, fearing such a reckoning could set a precedent allowing the tribunal to prosecute U.S. war crimes, a report published Wednesday revealed.
According toThe New York Times, Defense Secretary Lloyd Austin III and other Pentagon brass are blocking the Biden administration from sharing evidence of Russian war crimes in Ukraine gathered by U.S. intelligence agencies with the International Criminal Court (ICC) over the objections of officials in those agencies, as well as in the State and Justice departments.
Neither Russia, the United States, nor Ukraine are party to the Rome Statue, the treaty governing the ICC. However, according to "current and former officials briefed on the matter" who were interviewed by the Times, Austin and others are wary of the Hague tribunal targeting the crimes of countries outside its jurisdiction. Ukraine last year accepted the ICC's jurisdiction so the court could open an investigation of Russia's conduct during the invasion.

"Basically, we want others punished, but not ourselves."
"The Pentagon is flouting the rest of the U.S. government to try to block sending evidence of Russian war crimes in Ukraine to the International Criminal Court," tweeted human rights expert Kenneth Roth. "It fears a precedent: prosecuting non-parties on the territory of governments that accept the ICC."
Author and war correspondent Megan K. Stack wrote on Twitter that "basically, we want others punished, but not ourselves."
U.S. Sen. Lindsey Graham (R-S.C.)—whose resolution urging accountability for Russian war criminals and encouraging ICC member states to investigate documented and alleged atrocities unanimously passed the Senate last year—told the Times' Charlie Savage that the Pentagon "opposed the legislative change—it passed overwhelmingly—and they are now trying to undermine the letter and spirit of the law."
"It seems to me that [Department of Defense] is the problem child here, and the sooner we can get the information into the hands of the ICC the better off the world will be."
Documented and alleged war crimes committed by Russian forces and contractors in Ukraine include—but are not limited to— massacres and other murders of civilians and soldiers; indiscriminate attacks on densely populated areas; attacking critical civilian infrastructure; bombing hospitals and shelters; torture; rape and sexual enslavement of women and children; and stealing children.

U.S. troops and contractors have perpetrated each of those war crimes in its attacks, invasions, occupations, and peacekeeping operations in the years since the ICC was established in 1998.
President Joe Biden has called Russian President Vladimir Putin a "war criminal" and demanded he be tried for Russia's atrocities in Ukraine. The Biden administration and Congress even explored ways of helping the ICC prosecute Russian war crimes without the U.S. being subjected to the tribunal's authority.

As Savage noted:
Lawmakers enacted two laws aimed at increasing the chances that Russians would be held accountable for war crimes in Ukraine.

One was a stand-alone bill expanding the jurisdiction of American prosecutors to charge foreigners for war crimes committed abroad. The other, a provision about the International Criminal Court embedded in the large appropriations bill Congress passed in late December, received little attention at the time.

But that provision was significant. While the U.S. government remains prohibited from providing funding and certain other aid to the court, Congress created an exception that allows it to assist with "investigations and prosecutions of foreign nationals related to the situation in Ukraine, including to support victims and witnesses."
"The Ukrainian people deserve accountability," Rosie Berman, a project manager at the advocacy group Center for Civilians in Conflict, asserted via Twitter. "By blocking the sharing of evidence with the ICC, the administration, contrary to its stated position, is undermining it."
Under a law signed by former President George W. Bush, not only is the U.S. Congress barred from funding the ICC or from providing other assistance to the court, but the U.S. may use "all means necessary and appropriate"—including invading NATO ally the Netherlands—to secure the release of any U.S. or allied personnel held by or on behalf of the tribunal.
In March 2020 the ICC, then led by Prosecutor Fatou Bensouda, determined that an investigation into documented and alleged war crimes committed by all sides in the war in Afghanistan, and at secret CIA prisons in Eastern Europe, could proceed.
In retaliation, the Trump administration slapped sanctions on Bensouda and other ICC lawyers and investigators, as well as on journalists who provide evidence of U.S. war crimes. A federal judge later blocked former President Donald Trump's executive order authorizing sanctions.
"If we oppose investigations into countries, like our own, that haven't joined the ICC, how can we support an investigation into Russia, another country that hasn't joined the court?"
In September 2021, human rights defenders were outraged when the ICC, under new Prosecutor Karim Khan, said the investigation would focus only on potential war crimes perpetrated by the Taliban and Islamic State in Afghanistan, while excluding U.S. and allied atrocities.
Last April, progressive U.S.
Rep. Ilhan Omar
(D-Minn.)
introduced
a resolution calling on the United States to join the ICC, as well as bills that would have repealed the so-called Hague Invasion Act and codified the Office of Global Criminal Justice Act so that the State Department can more effectively respond to crimes against humanity.
"If we oppose investigations into countries, like our own, that haven't joined the ICC, how can we support an investigation into Russia, another country that hasn't joined the court?" Omar asked at the time.
News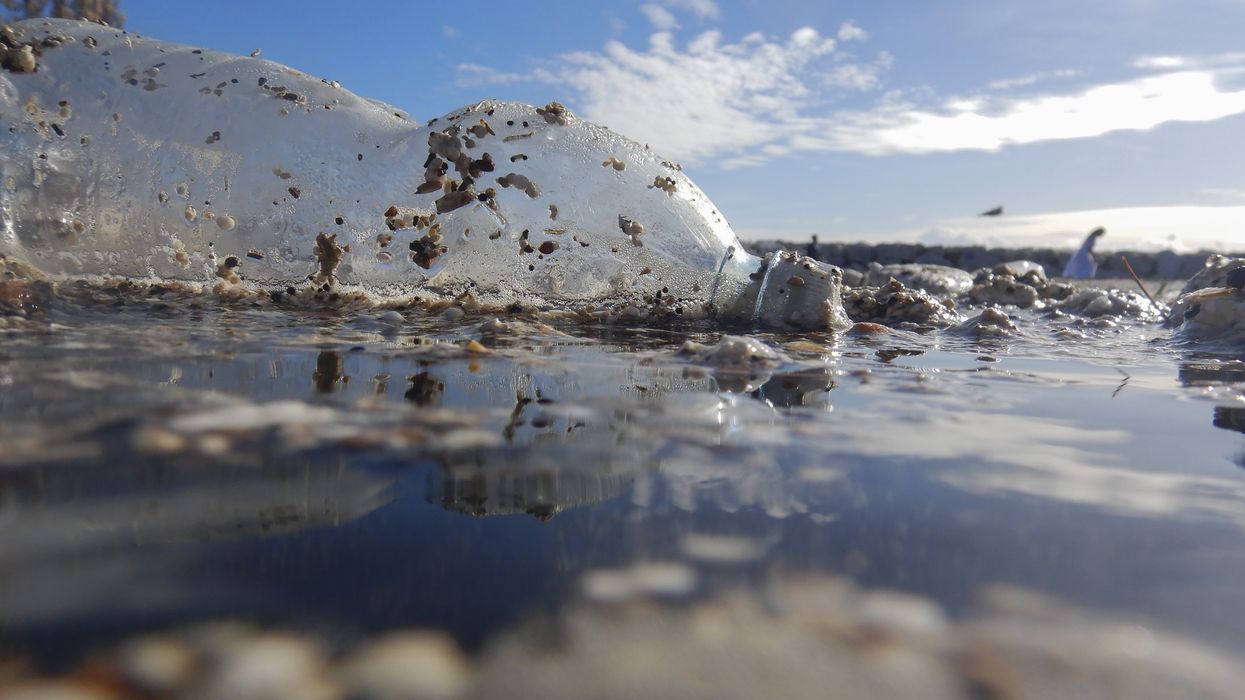 A new study stresses urgent action is required to tackle a "growing plastic smog" of over 170 trillion particles in the world's oceans.
On the heels of a historic agreement to protect the biodiversity of the high seas, researchers from around the world published a study this week underscoring the need for rapid, sweeping action to address "unprecedented" plastic pollution of oceans and sharply reduce global production.
"We've found an alarming trend of exponential growth of microplastics in the global ocean since the millennium, reaching over 170 trillion plastic particles," said lead author Marcus Eriksen, co-founder of the 5 Gyres Institute in California. "This is a stark warning that we must act now at a global scale."

For the peer-reviewed study, published Wednesday in the journal PLOS ONE, researchers based in the United States, Sweden, Chile, and Australia examined previously published and new data on floating plastic pollution between 1979-2019 from 11,777 stations across the North Atlantic, South Atlantic, North Pacific, South Pacific, Indian, and Mediterranean regions.
"Without substantial widespread policy changes, the rate at which plastics enter aquatic environments will increase approximately 2.6-fold from 2016 to 2040."
"The situation is much worse than expected," explained co-author Patricia Villarrubia-Gómez, a researcher at the Stockholm Resilience Center in Sweden. "In 2014, it was estimated that there were 5 trillion plastic particles in the ocean. Now, less than 10 years later, we're up at 170 trillion."

Specifically, they estimate the world's oceans contain a "growing plastic smog" of approximately 82-358 trillion particles, or an average of 171 trillion particles that are primarily microplastics. As The Washington Postnoted, that "is more than 21,000 pieces of plastic for each of the Earth's 8 billion residents."

The study states that "we observed no clear detectable trend until 1990, a fluctuating but stagnant trend from then until 2005, and a rapid increase until the present. This observed acceleration of plastic densities in the world's oceans, also reported for beaches around the globe, demands urgent international policy interventions."
"Without substantial widespread policy changes," the study warns, "the rate at which plastics enter aquatic environments will increase approximately 2.6-fold from 2016 to 2040."
Eriksen argued that given the current conditions, humanity must "stop focusing on cleanup and recycling, and usher in an age of corporate responsibility for the entire life of the things they make."
"Cleanup is futile if we continue to produce plastic at the current rate, and we have heard about recycling for too long while the plastic industry simultaneously rejects any commitments to buy recycled material or design for recyclability," the scientist said.
The research comes amid efforts to create a United Nations treaty on plastic pollution by next year. After 175 nations agreed to craft such a pact during a March 2022 meeting in Kenya, Uruguay hosted the first round of negotiations late last year. A second session of talks in France is scheduled for May.
According to Eriksen, "We need a strong, legally binding U.N. global treaty on plastic pollution that stops the problem at the source."
In comments to The Guardian, study co-author Edward J. Carpenter, of the Estuary & Ocean Science Center at San Francisco State University, also called for governments across the globe to ambitiously tackle the crisis.
"We know the ocean is a vital ecosystem and we have solutions to prevent plastic pollution. But plastic pollution continues to grow and has a toxic effect on marine life," he said. "There must be legislation to limit the production and sale of single-use plastics or marine life will be further degraded. Humans need healthy oceans for a livable planet."
Judith Enck, a former U.S. Environmental Protection Agency regional administrator who is now president of the organzation Beyond Plastics, echoed the study authors' demand for dramatically cutting down on production.
"The plastics and petrochemical industries are making it impossible to curb the amount of plastic contaminating our oceans," she said in an email to CNN. "New research is always helpful, but we don't need to wait for new research to take action—the problem is already painfully clear, in the plastic accumulating in our oceans, air, soil, food, and bodies."
As Richard Thompson, a professor at the U.K.'s Plymouth University who was not involved in the study, toldBBC News: "We are all agreed there is too much plastic in the ocean. We urgently need to move to solutions-focused research."
News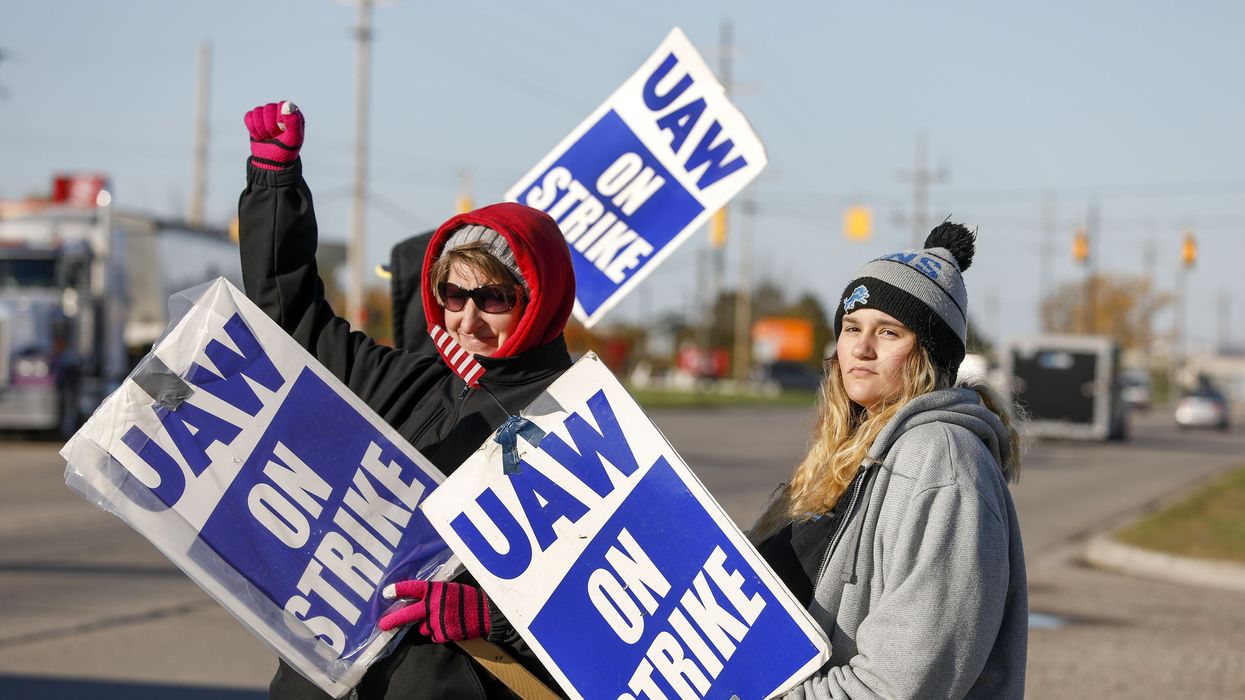 Democratic lawmakers "rejected the harmful pro-corporate, anti-worker policies of the past," said one advocate. "It's a great example of what can happen when voters come together to elect a progressive majority."
Progressives celebrated Thursday after Michigan's Democratic-led House approved legislation that would rescind anti-union "right-to-work" laws imposed by Republican lawmakers in 2012 and restore prevailing wage requirements eliminated by the GOP in 2018.
"Everyone deserves fairness and respect when they're on the job, so seeing House Democrats vote to repeal the anti-union legislation and reinstate prevailing wage is incredible news for Michigan's working families," Progress Michigan executive director Lonnie Scott said in a statement.
"The Legislature stood up yesterday and rejected the harmful pro-corporate, anti-worker policies of the past," said Scott. "It's a great example of what can happen when voters come together to elect a progressive majority."
State Rep. Jim Haadsma (D-44), chair of the House Labor Committee, made the same point Wednesday, saying that "exactly 120 days ago, Michiganders chose new leadership in the Michigan Legislature, and today demonstrates they chose leaders who will stand up for workers."
In party-line 56-53 votes, Democratic lawmakers on Wednesday night passed H.B. 4004 and H.B. 4005. The bills seek to nullify the state's Republican-authored "right-to-work" laws affecting public and private sector workers.
The U.S. Supreme Court's 2018 decision in Janus vs. AFSCME barring public sector unions from collecting "fair share" fees "renders H.B. 4004 unenforceable," Detroit Free Pressreported. "But proponents of the bill want to change Michigan's labor laws for public employees in the event the court overturns the decision."

Contrary to what the misleading name suggests, "right-to-work" laws do not guarantee employment to job-seekers. Instead, they prohibit employers and unions from entering into agreements that require every worker covered by a contract to pay union dues—making it harder for organized labor groups to sustain themselves financially, undermining workers' collective bargaining power, and lowering wages by an average of $11,000 per year.
The GOP's so-called "right-to-work" agenda "has done nothing but hurt hardworking Michiganders," said recently elected state Rep. Regina Weiss (D-27), the lead sponsor of both bills. "It has allowed people who don't pay union dues to take advantage of union benefits."
"House Democrats will always stand in solidarity with working families, and the bills that were passed today restore the power of Michigan workers, give them the freedom to expand their rights, and deliver on our promise to put Michigan workers first," Weiss added. "We are proud to stand with workers across our state and ensure that they have a seat at the bargaining table and their rights are restored."
"The bills passed last night are the first step in restoring the power of working people and unions after a decade of attacks by the DeVos family and Michigan Republicans."
Democrats also approved H.B. 4007 by a margin of 56-53. The bill aims to bring back the prevailing wage law that Republicans axed five years ago. It would require contractors hired for public construction projects to pay workers union-level wages.
"House Democrats promised we would restore prevailing wage, and we have kept our promise. Michigan workers deserve to be treated with dignity and respect, and that starts by ensuring fair wages," said state Rep. Brenda Carter (D-53), the bill's lead sponsor. "We must ensure our hardworking residents receive pay that's in line with the value of their skills and services. We must also offer competitive wages in order to attract and retain a highly trained workforce because we do not want to see critical infrastructure projects built by contractors that cut corners."
Also on Wednesday, the lower chamber approved legislation that would codify LGBTQ+ protections and strengthen background checks for gun purchases. To become law, the bills must be passed by the Democratic-led state Senate and signed by Democratic Michigan Gov. Gretchen Whitmer.
In a statement, Whitmer applauded the House Labor Committee, which led the effort to reverse Republicans' anti-union legislation, for prioritizing Michigan's working class. "Working people," the governor said, "should always have basic freedoms in the workplace without interference from the government."
To date, GOP lawmakers in 28 states have enacted so-called "right-to-work" laws, but Michigan Democrats are now on the verge of reducing that number to 27.
State Rep. Matt Hall (R-63) has attempted to throw a wrench into the works by attaching a $1 million appropriation to H.B. 4004 and H.B. 4005.
"The appropriation means that the legislation is not subject to a public referendum in which voters could reject the law," Detroit Free Press explained. "Whitmer in her first term issued an executive directive promising to veto any legislation 'that circumvents the right to a referendum.'"
Scott, meanwhile, argued Thursday that "Republicans passing right-to-work in 2012 and repealing prevailing wage in 2018 had one goal: to undermine unions and workers' ability to organize in the workplace."
"Those two actions were part of a generational fight by greedy corporate interests to eliminate unions so they can control the workplace and political institutions," he added. "The bills passed last night are the first step in restoring the power of working people and unions after a decade of attacks by the DeVos family and Michigan Republicans."
News
SUPPORT OUR WORK.
We are independent, non-profit, advertising-free and 100%
reader supported.