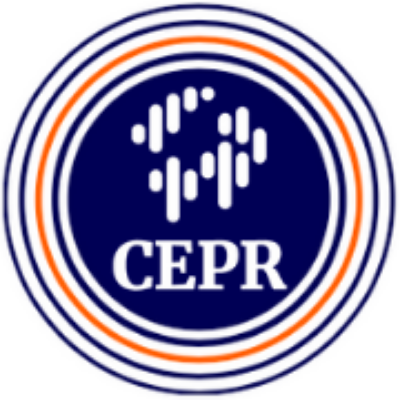 For Immediate Release
January, 14 2010, 03:47pm EDT
Contact:
Alan Barber, (202) 293-5380 x115
Statement on President Obama's Financial Crisis Responsibility Fee
WASHINGTON
Center for Economic and Policy Research Co- Director Dean Baker
released the following statement on the Obama administration's proposal
to impose a fee on the financial institutions that received TARP funds.
Today, the White House announced a proposal to impose a Financial Crisis Responsibility Fee (FCRF)
on the Wall Street firms that have benefited most from the TARP
program. Now that executives of the too big to fail banks are again
enjoying huge bonuses while the rest of the nation suffers through
double-digit unemployment, the Obama administration is taking action
against the banks whose reckless actions wreaked havoc on the U.S.
economy. It is encouraging that the President is working to recoup
taxpayer money far earlier than the 2013 deadline mandated in the TARP
legislation.
While this
proposal represents a step forward in getting the big banks to repay
the American taxpayers, stronger action will be required to protect the
economy from future abuses and recoup more of the public funds used to
rescue a bloated financial sector.
In its proposed form, the FCRF would only be in place long enough to
recoup the money lost through TARP. This means that the FCRF will not
recoup money lost by Fannie Mae and Freddie Mac. Many of the losses
incurred by these government sponsored enterprises (GSE)s (which could
exceed $400 billion) likely came on mortgages purchased from banks
after they were taken into conservatorship in September of 2008.
This means that Fannie and Freddie were losing money effectively doing
exactly what the TARP program was originally intended for, buying up
bad mortgages from banks. It would be reasonable to insist that the
banks cover these losses as well.
The FCRF will also do little, if anything, to shrink the bloat in the
financial sector. The financial sector has quadruped as a share of
private sector GDP in the last three decades. In contrast to the FCRF,
a financial transactions tax (FTT),
along the lines recently introduced by representative Peter DeFazio in
the House and Tom Harkin in the Senate, would go far towards reducing
the volume of transactions that serve little or no productive purpose.
Such a tax could also raise more than $100 billion annually, which
would go far towards repairing the damage caused by this downturn.

The Obama administration's proposal is a positive step toward holding
the banks accountable for the damage that they have caused. However, it
should not prevent the stronger actions needed to fully cover the cost
of the damage and to restore efficiency to the financial sector.
The Center for Economic and Policy Research (CEPR) was established in 1999 to promote democratic debate on the most important economic and social issues that affect people's lives. In order for citizens to effectively exercise their voices in a democracy, they should be informed about the problems and choices that they face. CEPR is committed to presenting issues in an accurate and understandable manner, so that the public is better prepared to choose among the various policy options.
(202) 293-5380
LATEST NEWS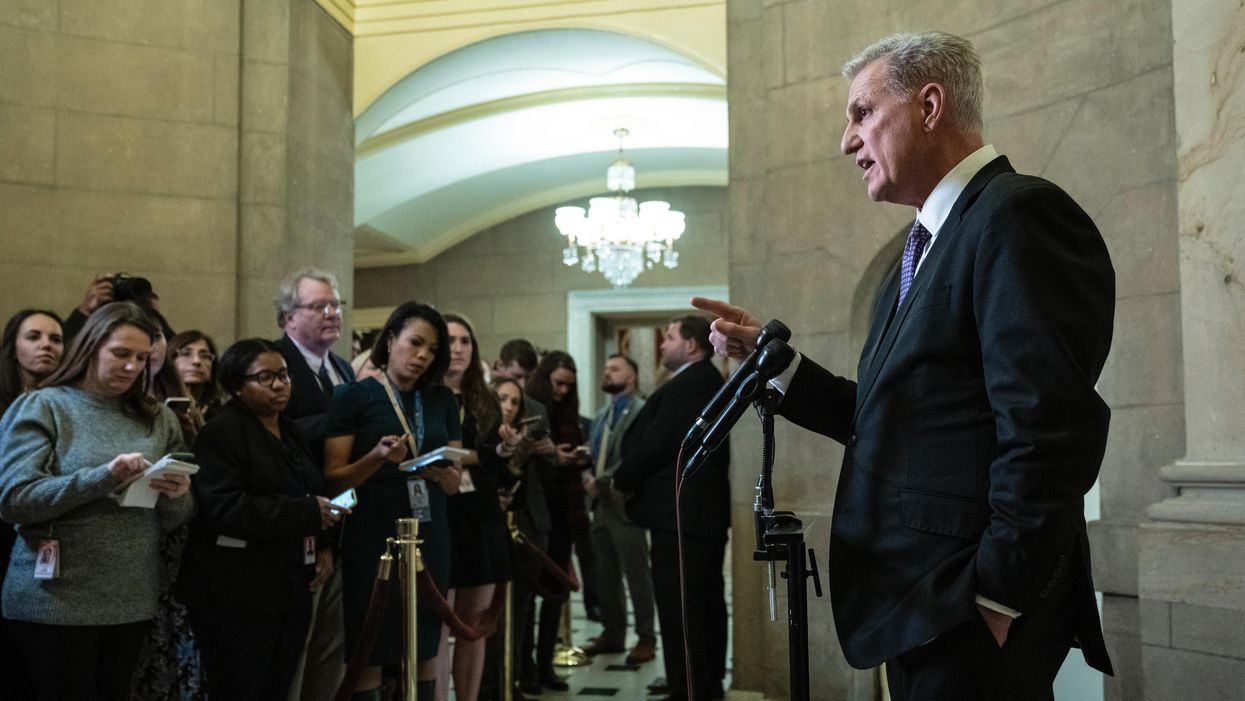 "Once again, McCarthy is putting his personal power ahead of what's best for the American people."
As the spurious saga of U.S. congressman George Santos twisted anew Tuesday with an apparent admission from the New York Republican regarding the origins of hundreds of thousands of dollars in campaign cash, critics took aim at GOP House Speaker Kevin McCarthy for refusing to take any action against the serial liar.
According to the Daily Beast, on Tuesday, "Santos' political operation filed a flurry of amended campaign finance reports, telling the feds, among other things, that a $500,000 loan he gave to his campaign didn't, in fact, come from his personal funds as he'd previously claimed."
After reviewing the documents, Jordan Libowitz, a spokesman for the nonprofit watchdog Citizens for Responsibility and Ethics in Washington, toldThe New York Times that "I have never been this confused looking at an FEC filing," a reference to the Federal Election Commission.
"Santos has proven he is wholly unfit for office, and his violations of our laws and public trust cannot go unanswered. Congress should investigate his unethical and likely illegal actions and expel Santos from the House."
From the mystery of how his net worth skyrocketed from near zero to $11 million in less than two years; to demonstrable lies about his education, employment history, residence, and purported Jewish heritage; to allegations of fraud perpetrated in Brazil and against a U.S. combat veteran and his dying dog, few figures in U.S. history have had so much of their personal and political life called into question as Santos.

"Does it surprise me if you told me that a person who had to file this many amendments has now also had to amend his own life story?" asked Libowitz. "Not really."
\u201c. @RepSantosNY03 admitted in amended campaign finance forms that the $500,000 loan to his campaign was not a personal loan. His admission confirms our complaint that his finances did not add up.\n\nHe used an illegal loan and must be held accountable.\nhttps://t.co/53wJWaMBIs\u201d

— End Citizens United (@End Citizens United) 1674666419
Sean Eldridge, founder and president of the political advocacy group Stand Up America, said in a statement that "George Santos has lied about nearly every aspect of his life, and as more evidence comes to light, it's become increasingly clear that he violated campaign finance laws."

"Yet, Speaker McCarthy has refused to hold him accountable for his lies and misdeeds," he continued. "Even as McCarthy has blocked trusted public servants from returning to their roles on the [House] Intelligence Committee, McCarthy has empowered Santos by seating him on two committees and gutting the Office of Congressional Ethics that should be tasked with investigating Santos."
Eldridge was referring to McCarthy's removal of Reps. Adam Schiff and Eric Swalwell, both California Democrats, from the intelligence committee. Santos, meanwhile, will serve on the small business and science, space, and technology committees.
\u201cIt says a lot about Kevin McCarthy when he thinks Adam Schiff & Eric Swalwell don\u2019t deserve committee assignments when he gives liar George Santos and conspiracy theorist Marjorie Taylor Greene & Lauren Boebert committee assignments. Truly outrageous on every level.\u201d

— Victor Shi (@Victor Shi) 1674664117
When pressed on what it would take for GOP leadership to take action against Santos, McCarthy told reporters Tuesday that "if... when we go through Ethics and he has broken the law, then we will remove him" from office.

"Once again, McCarthy is putting his personal power ahead of what's best for the American people," Eldridge said.

One of the biggest mysteries currently surrounding Santos involves the statistically improbable number of $199.99 expenses reported by his campaign—a penny below the legal requirement for keeping invoices or receipts.
\u201cThe criminal prosecution of George Santos is not a question of if. It is a question of when. \n\nYet Speaker McCarthy and House Republican Leadership still refuse to call on Santos to resign, despite promising to \u201cdrain the swamp.\u201d\u201d

— Ritchie Torres (@Ritchie Torres) 1674671518
As Politiconotes:
Santos, who admitted in December that he faked parts of his biography, already faces a complaint filed with the Federal Election Commission alleging his campaign repeatedly reported suspicious expenses. Those included eight charges of exactly $199.99 at an Italian restaurant in Queens and another $199.99 charge at a Miami-area hotel where rooms do not usually go for less than $600 per night. The specific amount matters because campaigns are required by law to keep receipts or invoices for expenses greater than $200.

Campaigns rack up millions of dollars in expenses and thousands of line items per campaign, but it is rare for them to notch even one $199 expense, according to a Politico review of campaign finance records. FEC data shows more than 90% of House and Senate campaign committees around the country did not report a single transaction valued between $199 and $199.99 during the 2022 election cycle.

Santos reported 40 of them.
Adav Noti, a former FEC attorney and senior vice president at the Campaign Legal Center, another nonprofit watchdog group, told Politico that "we don't know where the money came from, we don't know where the money went to."
Santos' attorney won't comment on the matter, citing ongoing investigations.

"Santos has proven he is wholly unfit for office, and his violations of our laws and public trust cannot go unanswered," said Eldridge. "Congress should investigate his unethical and likely illegal actions and expel Santos from the House."

News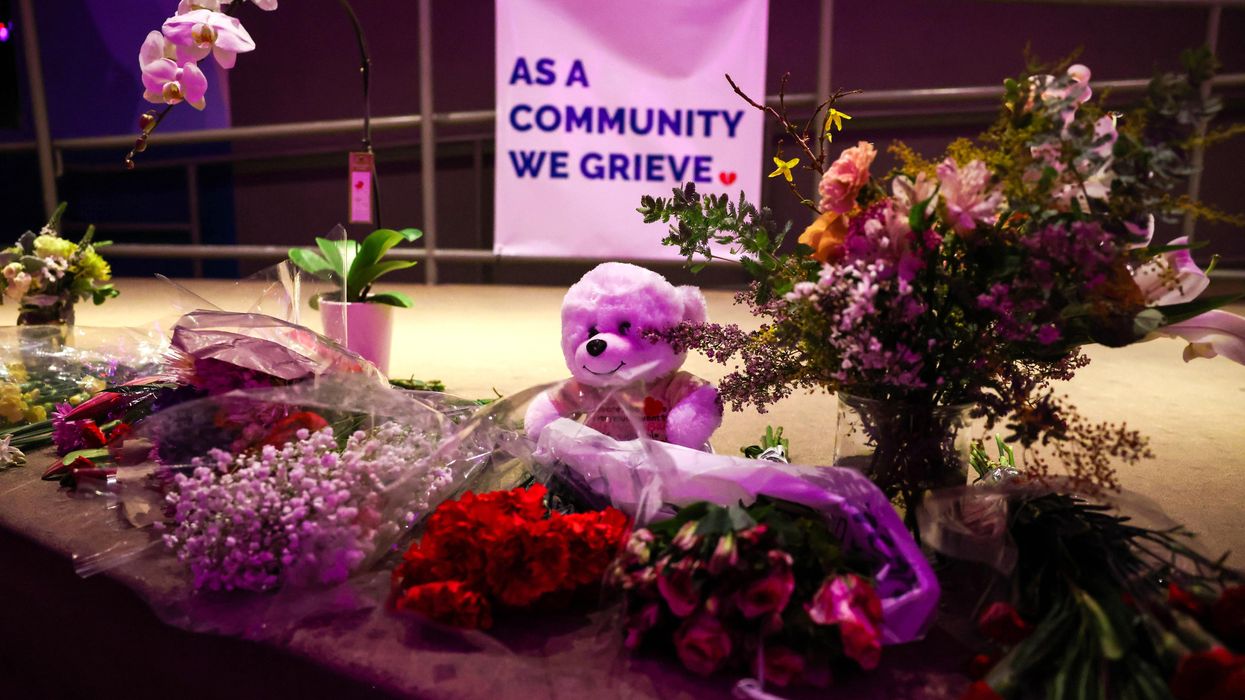 A victim of the mass shooting in Half Moon Bay, California told Gov. Gavin Newsom that he wanted to leave the hospital as quickly as possible to avoid high medical costs.
An anecdote told by California Gov. Gavin Newsom at a press conference on the mass shooting in Half Moon Bay—the second such appearance he made in two days, following another deadly shooting in Monterey Park—encapsulated the United States' twin crises of economic injustice and rampant gun violence, said advocates on Monday.
The Democratic governor told the press that while visiting a man who'd been injured in the shooting at two farms in the Bay Area city, the victim said he was hoping to leave the hospital quickly to avoid high medical bills.
"He said, 'Hey, Governor, thanks for being here but when am I gonna get the hell out of here?'" Newsom said. "His leg was shattered by the gunfire. He goes, 'I can't afford to spend any more time here, I don't have the money."
"How many people are shot and then face massive medical debt? How much revenue and profit do hospitals generate via shootings? Perversity through and through."
The man's mother and son later arrived and told Newsom they were "worried he's going to lose his job at a warehouse the next day unless he can go back to work."

Politico reporter Lara Korte relayed the governor's comments on social media, eliciting numerous responses in which critics—including advocates for Medicare for All and strict gun control—said the post represented "the United States of America in one tweet."
\u201cThe United States of America in one tweet: Get shot in a mass shooting, go to hospital, try and leave early because the debt would kill you instead. Complete and utter perversity.\u201d

— Christian Christensen (@Christian Christensen) 1674659567
"This is the most American tweet of all time," added progressive commentator Kyle Kulinski.
The shooting in Half Moon Bay was one of dozens of shootings since 2023 began just over three weeks ago. Along with the shooting in Monterey Park last Saturday and the shooting of a family in Enoch, Utah on January 4, it was one of the deadliest attacks so far.
Dr. Adam Gaffney, an intensive care unit doctor and former president of Physicians for a National Health Program, called Newsom's story "a gut-wrenching indictment of our healthcare system."
Dania Palanker, an assistant research professor at the Center on Health Insurance Reforms at Georgetown University's McCourt School of Public Policy, noted that the costs associated with being one of the millions of Americans who will survive gun violence in their lifetime are an often-overlooked consequence of the Republican Party's obstruction as the vast majority of Americans call for stricter gun control.
\u201cI can go on and on about various services or goods that aren\u2019t typically covered by insurance as well as those that are often inadequately covered (like mental health care & wheelchairs).\nhttps://t.co/sKrpOFto9v\u201d

— Dania Palanker (@Dania Palanker) 1674611579
As CNNreported in December, one insured survivor of the mass shooting at Club Q in Colorado Springs received a bill for $130,000, while another person who was among the 27.5 million Americans who lack health insurance was billed $20,000 for spending a night in the emergency room where doctors stitched a bullet wound in his leg.
The Journal of the American Medical Associationpublished a study last May showing that the average initial hospital charge for mass shooting survivors between 2012 and 2019 was nearly $65,000 per person.
"How many people are shot and then face massive medical debt?" asked physician and anthropologist Eric Reinhart. "How much revenue and profit do hospitals generate via shootings? Perversity through and through."

News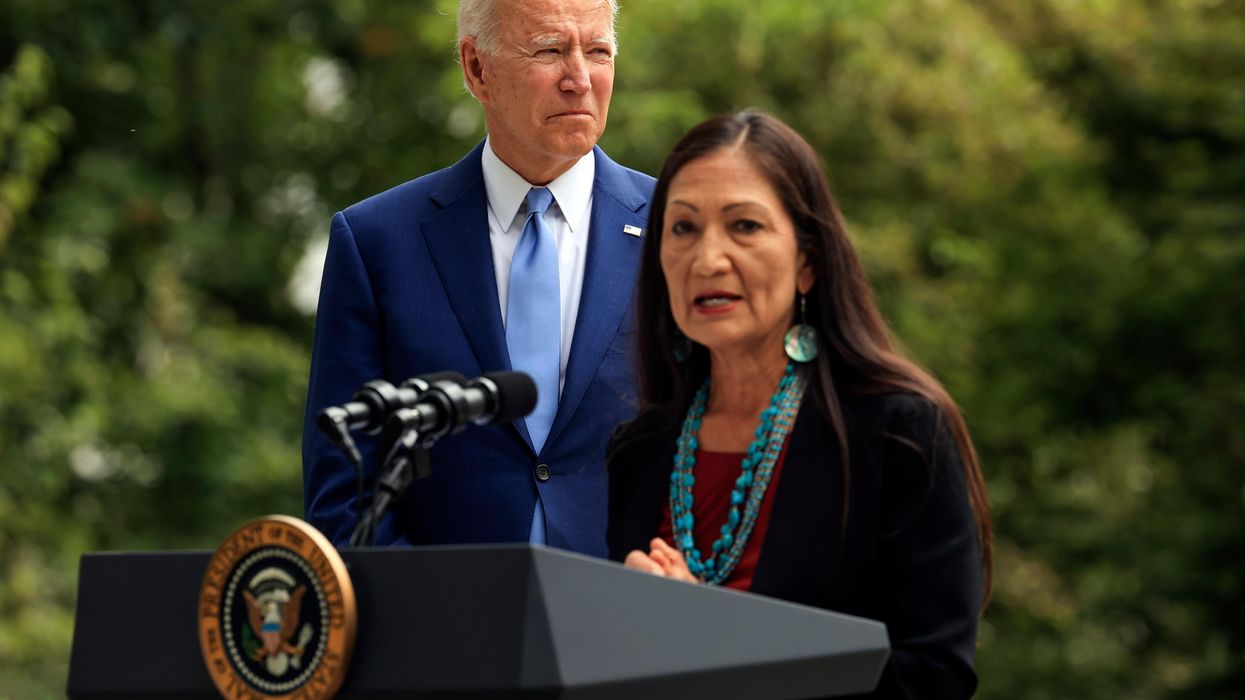 "Avoiding catastrophic climate change requires phasing out fossil fuel extraction, but instead we're still racing in the opposite direction," said one environmental justice advocate.
Although President Joe Biden vowed on the campaign trail to phase out federal leasing for fossil fuel extraction, his administration approved more permits for oil and gas drilling on public lands in its first two years than the Trump administration did in 2017 and 2018.
According to the Center for Biological Diversity's analysis of federal data released Wednesday, the Biden White House greenlit 6,430 permits for oil and gas drilling on public lands in 2021 and 2022—a 4.2% increase over former President Donald Trump's administration, which rubber-stamped 6,172 drilling permits in its first two years.
"Two years of runaway drilling approvals are a spectacular failure of climate leadership by President Biden and Interior Secretary Deb Haaland," said Taylor McKinnon of the Center for Biological Diversity. "Avoiding catastrophic climate change requires phasing out fossil fuel extraction, but instead we're still racing in the opposite direction."
Of the drilling authorized so far by the Biden administration, nearly 4,000 permits have been approved for public lands in New Mexico, followed by 1,223 in Wyoming and several hundred each in Utah, Colorado, California, Montana, and North Dakota.
According to the Center for Biological Diversity, these "Biden-approved drilling permits will result in more than 800 million tons of estimated equivalent greenhouse gas pollution, or the annual climate pollution from about 217 coal-fired power plants."
Just last week, United Nations Secretary-General António Guterres told the elites gathered at the World Economic Forum in Davos that "fossil fuel producers and their enablers are still racing to expand production, knowing full well that their business model is inconsistent with human survival."
Reams of scientific evidence show that pollution from the world's existing fossil fuel developments is enough to push temperature rise well beyond 1.5°C above the preindustrial baseline. Averting calamitous levels of global heating necessitates ending investment in new oil and gas projects and phasing out extraction to keep 40% of the fossil fuel reserves at currently operational sites underground.
As a presidential candidate, Biden pledged to ban new oil and gas lease sales on public lands and waters and to require federal permitting decisions to weigh the social costs of additional planet-heating pollution. Although Biden issued an executive order suspending new fossil fuel leasing during his first week in office, his administration's actions since then have run roughshod over earlier promises, worsening the deadly climate crisis that the White House claims to be serious about mitigating.
"The president and interior secretary have the power to avoid a climate catastrophe, but they need to change course rapidly."
The U.S. Department of Interior (DOI) argued on August 24, 2021 that it was required to resume lease auctions because of a preliminary injunction issued by U.S. Judge Terry A. Doughty, a Trump appointee who ruled in favor of a group of Big Oil-funded Republican attorneys general that sued Biden over his moratorium. In a memorandum of opposition filed on the same day, however, the U.S. Department of Justice (DOJ) asserted that while Doughty's decision prevented the Biden administration from implementing its pause, it did not compel the DOI to hold new lease sales, "let alone on the urgent timeline specified in plaintiffs' contempt motion."
Just days after Biden called global warming "an existential threat to human existence" and declared Washington's ostensible commitment to decarbonization at the COP26 climate summit in Glasgow, the DOI ignored the DOJ's legal advice and proceeded with Lease Sale 257. The nation's largest-ever offshore auction, which saw more than 80 million acres of the Gulf of Mexico offered to the highest-bidding oil and gas giants, was blocked in January 2022 by a federal judge who wrote that the Biden administration violated environmental laws by not adequately accounting for the likely consequences of resulting emissions.
Despite Biden's pledge to cut U.S. greenhouse gas pollution in half by the end of this decade, the DOI's Bureau of Land Management held lease sales in several Western states in 2022, opening up tens of thousands of acres of public land to fossil fuel production. The DOI has so far announced plans for three new onshore oil and gas lease sales in 2023. The first will offer more than 261,200 acres of public land in Kansas, Nebraska, New Mexico, and Wyoming to the highest-bidding drillers. The second and third will put a total of 95,411 acres of public land in Nevada and Utah on the auction block.
In addition, the Biden administration published a draft proposal last summer that, if implemented, would permit up to 11 new oil and gas lease sales for drilling off the coast of Alaska and in the Gulf of Mexico over a five-year period.
The president's 2021 freeze on new lease auctions was meant to give the DOI time to analyze the "potential climate and other impacts associated with oil and gas activities on public lands or in offshore waters." Nevertheless, the agency's long-awaited review of the federal leasing program effectively ignored the climate crisis, instead proposing adjustments to royalties, bids, and bonding in what environmental justice campaigners described as a "shocking capitulation to the needs of corporate polluters."
The U.S. Geological Survey has estimated that roughly 25% of the country's total carbon dioxide emissions and 7% of its overall methane emissions can be attributed to fossil fuel extraction on public lands and waters. According to peer-reviewed research, a nationwide prohibition on federal oil and gas leasing would slash carbon dioxide emissions by 280 million tons per year.

The Biden administration "has not enacted any policies to significantly limit drilling permits or manage a decline of production to avoid 1.5°C degrees of warming," the Center for Biological Diversity lamented. The White House even supported the demands of right-wing Democratic Sen. Joe Manchin (W.Va.)—Congress' leading recipient of fossil fuel industry cash and a long-time coal profiteer—to "add provisions to the Inflation Reduction Act that will lock in fossil fuel leasing for the next decade."
On numerous occasions, including earlier this month, progressive lawmakers and advocacy groups have implored the Biden administration to use its executive authority to phase out oil and gas production on public lands and in offshore waters. A petition submitted last year came equipped with a regulatory framework to wind down oil and gas production by 98% by 2035. According to the coalition that drafted it, the White House can achieve this goal by using long-dormant provisions of the Mineral Leasing Act, Outer Continental Shelf Lands Act, and the National Emergencies Act.
"The president and interior secretary have the power to avoid a climate catastrophe, but they need to change course rapidly," McKinnon said Wednesday. "Strong executive action can meet the climate emergency with the urgency it demands, starting with phasing out fossil fuel production on public lands and waters."
Climate
SUPPORT OUR WORK.
We are independent, non-profit, advertising-free and 100%
reader supported.