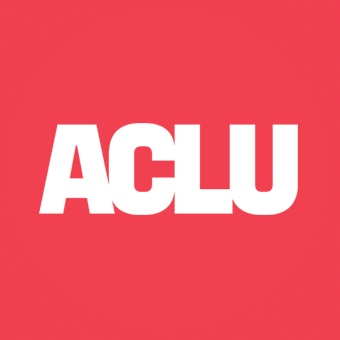 9/11 Defendants To Be Tried In Federal Court
Military Commissions Will Be Used To Try Some Guantánamo Detainees
NEW YORK
In
a major victory for due process and the rule of law, the Obama
administration will announce today that the five defendants represented
by the John Adams Project who have been charged in connection with the
9/11 attacks will be tried in federal court rather than in the
Guantanamo military commissions. However, the administration will also
announce that it will continue to use the illegitimate military
commissions system to prosecute some Guantanamo detainees, including
the defendant accused in the attack on the U.S.S. Cole. The American
Civil Liberties Union has been working through the Project, a joint
effort with the National Association of Criminal Defense Lawyers
(NACDL), to provide legal assistance to the five individuals accused of
masterminding the 9/11 attacks and other military commissions
defendants. The Guantanamo military commissions proceedings have been
plagued from the start with legal challenges and international
condemnation due to their disregard for basic due process rights.
"The transfer of cases to federal court is a huge victory for restoring
due process and the rule of law, as well as repairing America's
international standing, an essential part of ensuring our national
security. We can now finally achieve the real and reliable justice that
Americans deserve. It would have been an enormous blow to American
values if we had tried these defendants in a process riddled with legal
problems," said Anthony D. Romero, Executive Director of the ACLU.
"However, it's disappointing that the administration has chosen to
prosecute some Guantanamo detainees in the unsalvageable military
commissions system. Time and again the federal courts have proven
themselves capable of handling terrorism cases while protecting both
American values and sensitive national security information. Justice
can only be served in our tried and true courts."
Through the John Adams Project, the ACLU and the NACDL assembled a team
of trial counsel, mitigation specialists and investigators to work with
the under-resourced military lawyers in their representation of
Guantanamo detainees accused in connection with the 9/11 attacks and
other cases. The John Adams Project attorneys brought years of
experience in criminal defense law, including much needed expertise in
capital cases, to the defense effort. The Project's lawyers, who were
formally admitted by the presiding judge as part of the civilian legal
team, appeared before the military commissions on their clients' behalf
numerous times and filed over 80 pretrial motions in the proceedings.
Project lawyers spent hundreds of hours meeting with Guantanamo
defendants, and, in one case alone, made 20 trips to Guantanamo and
spent more than 225 hours meeting with the defendant. The John Adams
Project worked to bring some degree of fairness to the proceedings
while raising awareness of their serious deficiencies, and succeeded in
stopping the military commissions from fast-tracking to illegitimate
guilty verdicts and subsequent death sentences.
"Over $4 million of private money has been spent on what should have
been the government's legal responsibility, but we are gratified that
we averted a miscarriage of justice in sham proceedings," said Romero.
"We launched the John Adams Project because of our grave concerns that
the military commissions process does not reflect our country's
commitment to justice and due process. Through our representation of
these defendants as part of the Project, the ACLU has seen first-hand
the legal debacle of the military commissions and has repeatedly called
for their abolition. Moving these cases to federal courts will finally
deliver the justice that Americans deserve and can trust. We call on
the administration to reconsider the continued use of military
commissions and to rely on our federal courts that can finally deliver
the justice that Americans deserve and can trust."
With today's announcement that these cases will be transferred to
federal courts, the ACLU/NACDL John Adams Project will be formally
discontinued. The ACLU will continue to fight for a fair and
constitutional resolution of all detainees' cases, including the
provision of government resources for the defense of the detainee
accused of the attack on the U.S.S. Cole and others.
"America is showing the world that we intend to return to a system of
justice that upholds the values we espouse for ourselves and for
nations around the world," said Norman L. Reimer, Executive Director of
the NACDL. "Unfortunately, it appears that some individuals will
apparently still be subjected to military commission proceedings which
do not comport with American values. The administration is perpetuating
a flawed parallel justice system designed solely to convict, and the
ACLU and the NACDL will continue to oppose it."
For more information about the history of the Project, including
statements of support from prominent military and government leaders
and 9/11 family members, go to: www.aclu.org/johnadams
The American Civil Liberties Union was founded in 1920 and is our nation's guardian of liberty. The ACLU works in the courts, legislatures and communities to defend and preserve the individual rights and liberties guaranteed to all people in this country by the Constitution and laws of the United States.
(212) 549-2666
LATEST NEWS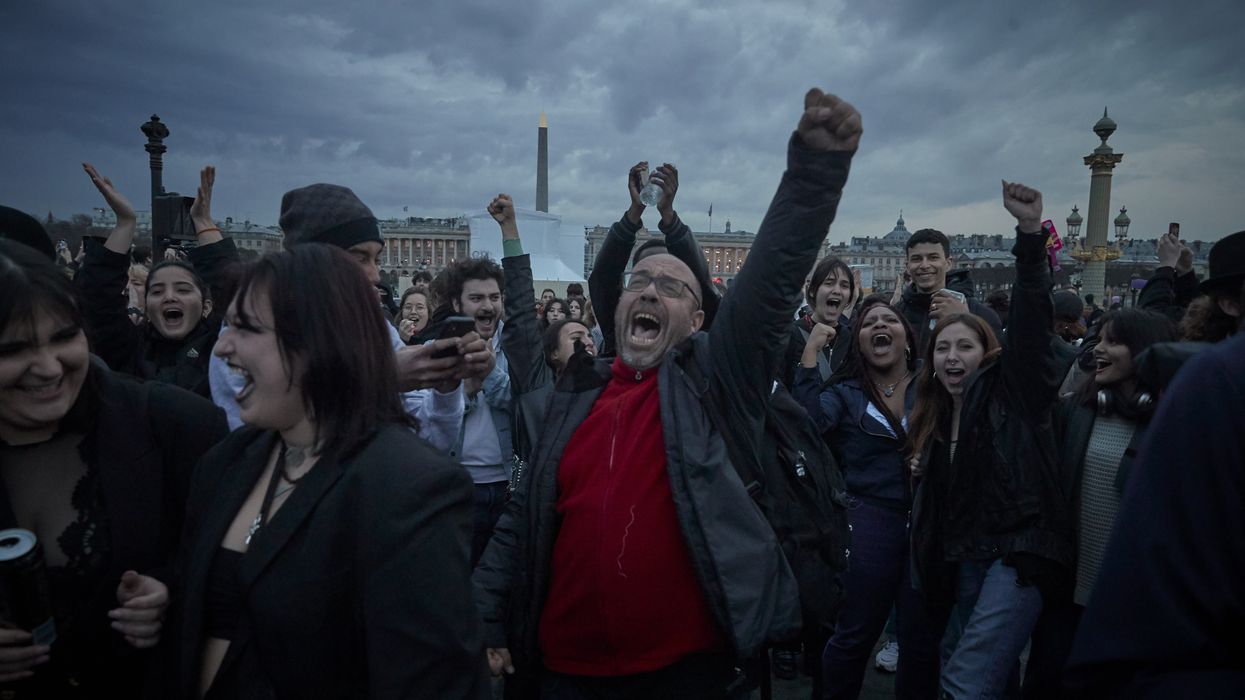 "This forced passage with the use of Article 49.3 must be met with a response in line with this show of contempt toward the people," declared one union leader as MPs introduced no-confidence motions.
Protests in Paris and across France have ramped up since President Emmanuel Macron's government on Thursday used a controversial constitutional measure to force through a pension reform plan without a National Assembly vote.

Fears that the Senate-approved measure—which would raise the retirement age from 62 to 64—did not have enough support to pass the lower house of Parliament led to a Council of Ministers meeting, during which Macron reportedly said that "my political interest would have been to submit to a vote… But I consider that the financial, economic risks are too great at this stage."
"This reform is outrageous, punishing women and the working class, and denying the hardship of those who have the toughest jobs."
After the meeting, French Prime Minister Élisabeth Borne announced the decision to go with the "nuclear option," invoking Article 49.3 of the French Constitution—a calculated risk considering the potential for a resulting motion of no-confidence.
Members of Parliament opposed to the overhaul filed a pair of no-confidence motions on Friday, and votes are expected on Monday. Although unlikely, given the current makeup of the legislature, passing such a motion would not only reject the looming pension law but also oust Macron's prime minister and Cabinet, and likely lead to early elections in France.
As Deutsche Wellereported:
"The vote on this motion will allow us to get out on top of a deep political crisis," said the head of the so-called LIOT group Bertrand Pancher, whose motion was co-signed by members of the broad left-wing NUPES coalition.

The far-right National Rally (RN) filed a second motion, but that was expected to get less backing. RN lawmaker Laure Lavalette however said her party would vote for "all" no-confidence motions filed. "What counts is scuppering this unfair reform bill," she said.
Leaders of the Les Republicains (LR) are not sponsoring any such motions. Reutersexplained that individuals in the conservative party "have said they could break ranks, but the no-confidence bill would require all of the other opposition lawmakers and half of LR's 61 lawmakers to go through, which is a tall order."
Still, Green MP Julien Bayou said, "it's maybe the first time that a motion of no-confidence may overthrow the government."

Meanwhile, protests against the pension proposal—which have been happening throughout the year—continue in the streets, with some drawing comparisons to France's "Yellow Vests" movement sparked by fuel prices and economic conditions in 2018.
Not long after Borne's Article 49.3 announcement on Thursday, "protesters began to converge on the sprawling Place de la Concorde in central Paris, a mere bridge away from the heavily guarded National Assembly," according toFrance 24.
As the news outlet detailed:
There were the usual suspects, like leftist firebrand Jean-Luc Mélenchon, thundering against a reform he said had "no legitimacy—neither in Parliament, nor in the street." Unionists were also out in strength, hailing a moral victory even as they denounced Macron's "violation of democracy."

Many more were ordinary protesters who had flocked to the Concorde after class or work. One brandished a giant fork made of cardboard as the crowd chanted "Macron démission" (Macron resign). Another spray-painted an ominous message on a metal barrier—"The shadow of the guillotine is nearing"—in the exact spot where Louis XVI was executed 230 years ago.
Police used tear gas to disperse the Concorde crowd. Interior Minister Gérald Darmanin told RTL radio 310 people were arrested nationwide—258 of them in Paris. He said, "The opposition is legitimate, the protests are legitimate, but wreaking havoc is not."
Anna Neiva Cardante is a 23-year-old student whose parents, a bricklayer and a cleaner, "are among those who stand to lose most."
"A vote in the National Assembly was the government's only chance of securing a measure of legitimacy for its reform," Neiva Cardante told France 24 as police cleared the crowd Thursday. "Now it has a full-blown crisis on its hands."
"This reform is outrageous," she added, "punishing women and the working class, and denying the hardship of those who have the toughest jobs."
Across the French capital early Friday, "traffic, garbage collection, and university campuses in the city were disrupted, as unions threatened open-ended strikes," DW noted. "Elsewhere in the country, striking sanitation workers blocked a waste collection plant that is home to Europe's largest incinerator to underline their determination."
"Article 49.3 constitutes a triple defeat for the executive: popular, political, and moral," declared Laurent Escure, secretary general of the labor union UNSA. "It opens up a new stage for the protests."
The French newspaper
Le Monde
reported
that "the leaders of France's eight main labor unions called for 'local union rallies' on the weekend of March 18 and 19 and for a 'new big day of strikes and demonstrations' on Thursday, March 23."
Philippe Martinez of the CGT union asserted that "this forced passage with the use of Article 49.3 must be met with a response in line with this show of contempt toward the people."
Fellow CGT representative Régis Vieceli vowed that "we are not going to stop,"
telling
The Associated Press
that flooding the streets and refusing to work is "the only way that we will get them to back down."
News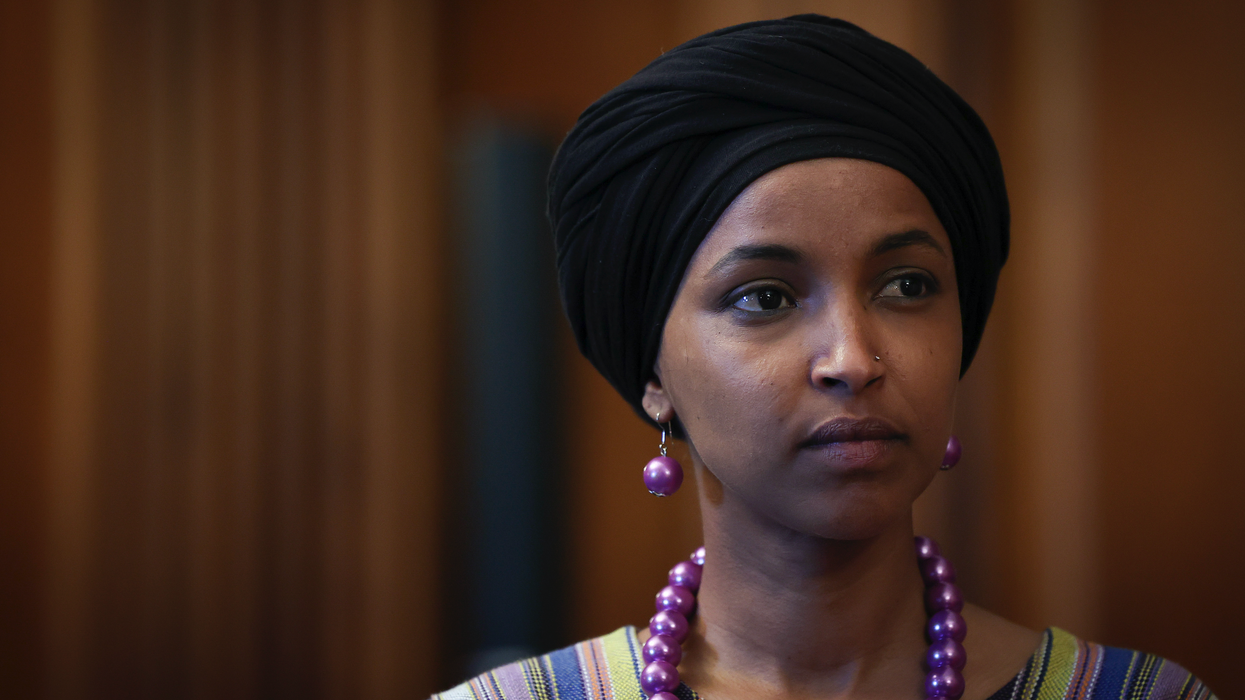 "Have we fully learned the lessons from this failed war of aggression, or are we doomed to repeat it?" the progressive lawmaker asked on the eve of the 20th anniversary of the U.S.-led invasion.
Congresswoman Ilhan Omar on Friday marked the upcoming 20th anniversary of the George W. Bush administration's invasion of Iraq—where thousands of U.S. troops remain today—by asking if Americans have learned anything from the "failed war of aggression" and warning that waging another such war will have even more dire consequences.
In a Twitter thread, Omar (D-Minn.) asserted that "20 years later, the Iraq War remains the biggest foreign policy disaster of our generation, one that took thousands of American lives and hundreds of thousands of Iraqi lives."
As Common Dreamsreported Wednesday, the Costs of War Project at Brown University's Watson Institute for International and Public Affairs estimates as many as 580,000 people were killed in Iraq and Syria since 2003 and nearly 15 million people were made refugees or internally displaced by the war—which is forecast to cost a staggering $2.9 trillion by 2050.
The war was waged—under false pretenses against a country that had nothing to do with the September 11 attacks—by neoconservative Republicans in the Bush administration who since before 9/11 had sought a way to invade Iraq and oust erstwhile ally Saddam Hussein. The horrors of war and occupation included torture, indiscriminate killing, sex crimes, environmental devastation, and soaring birth defects caused by the use of depleted uranium weapons.
What then-White House Press Secretary Ari Fleischer called Operation Iraqi Liberation—OIL—devastated much of Iraq but enriched multinational corporations while creating a power vacuum that was eventually filled by Islamic State, whose rise to power in much of Iraq and neighboring Syria led to a second phase of the war launched during the administration of former President Barack Obama that continues today.

"Have we fully learned the lessons from this failed war of aggression, or are we doomed to repeat it?" Omar asked.
"Our foreign policy discourse remains fundamentally pro-war," Omar noted. "Think tanks (often the same ones who cheerled the Iraq War) outflank each other to justify armed conflict and derail diplomacy with adversaries like Iran."
Omar—whom Republicans recently ousted from the House Committee on Foreign Affairs—continued:
Instead of seeing China as a geopolitical challenge to be managed, politicians gin up jingoistic sentiment and nationalism to see who can be the most "anti-China."

Our spending on Pentagon waste and new weapons continues to rise uncontrollably—with weapons contractors wielding more lobbying power than ever in Washington.

Our national media too often treat war as a game—a way to juice ratings as fewer Americans turn into TV news—rather than the most horrific state of conditions to be avoided at all costs.

Claims from senior national security officials are reported as fact, even when no evidence for those claims is presented.

Much like the lost Iraqi lives lost were often ignored 20 years ago, we continue to ignore the pain and suffering of Black and Brown people in places like Syria, Yemen, Ethiopia, Myanmar, Haiti, and more.
"To truly be able to avoid another Iraq, we need a national reckoning with how we got into it the first place," argued Omar, who fled civil war in Somalia with her family when she was a child.

"We need accountability for those who got us into this war," Omar said. "But most of all we need to see all of our lives connected as part of the human fabric—to understand that the parent who loses a child in war could be us, that the child who is displaced could be our child."
"Because the next Iraq," she added, "will be even worse."

News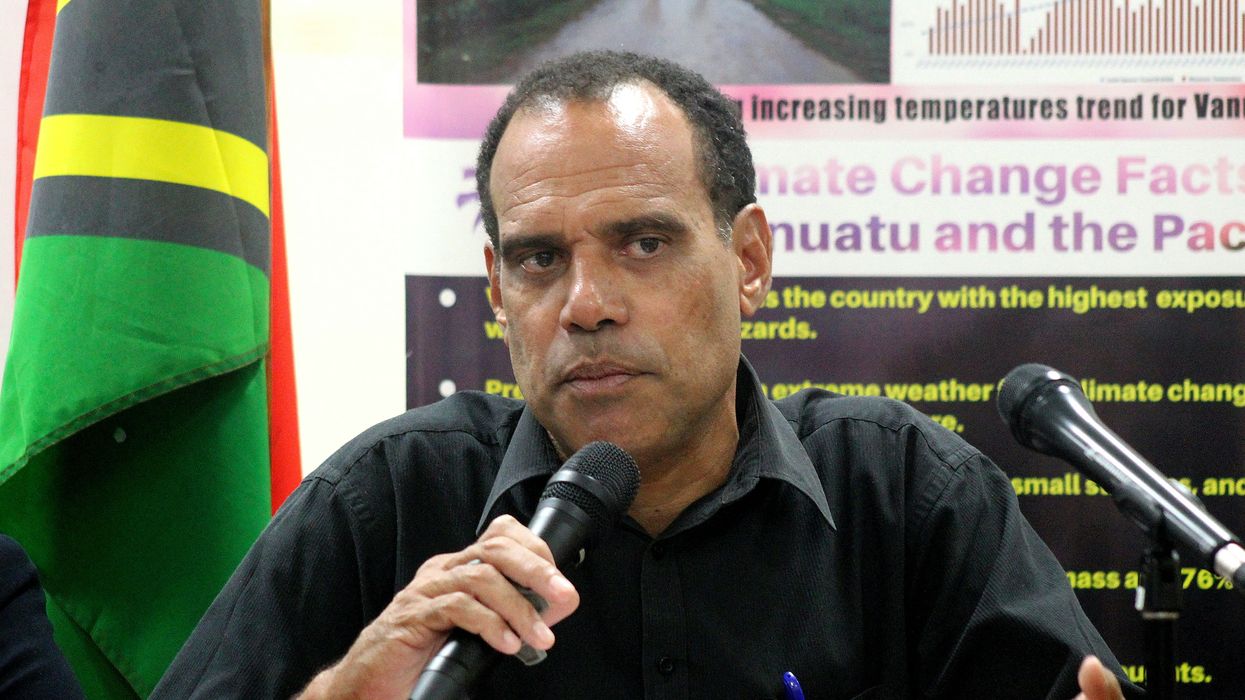 "As Pacific leaders shoulder the burden of climate leadership," this call "is a reminder that despite the doom and gloom, another world is possible, a fossil fuel-free world that is just, equitable, and sustainable."
Climate justice advocates celebrated Friday after a half-dozen island nations committed to building a "fossil fuel-free Pacific" and urged all governments to join them in bringing about an equitable phaseout of coal, oil, and gas.
From Wednesday to Friday, Vanuatu and Tuvalu co-hosted the 2nd Pacific Ministerial Dialogue on Pathways for the Global Just Transition from Fossil Fuels in Port Vila, Vanuatu. The summit came amid an ongoing state of emergency in Vanuatu, which was hammered earlier this month by a pair of Category 4 cyclones. Participants described the current devastation as "just the most recent example of the extensive and ongoing fossil fuel-induced loss and damage suffered by" Pacific Islanders.
At the conclusion of the three-day meeting, ministers and officials from six countries—Vanuatu, Tuvalu, Tonga, Fiji, Niue, and the Solomon Islands—agreed on the Port Vila Call for a Just Transition to a Fossil Fuel-Free Pacific.
The resolution—issued "on behalf of present and future generations, communities on the frontlines, and all of humanity"—calls for immediate international action to accelerate a just transition from dirty to clean energy in accordance with what experts have shown is necessary to avert the worst consequences of the climate crisis.
"The science is clear that fossil fuels are to blame for the climate emergency," says the document. "This is a crisis driven by the greed of an exploitative industry and its enablers. It is not acceptable that countries and companies are still planning on producing more than double the amount of fossil fuels by 2030 than the world can burn to limit warming to 1.5°C."
"Every second wasted on climate inaction and clinging to fossil fuels puts lives, homes, livelihoods, cultures, and ecosystems in jeopardy."
Among other things, the resolution implores policymakers in the Pacific and around the world to join the Beyond Oil and Gas Alliance (BOGA) and negotiate a fossil fuel nonproliferation treaty (FFNPT) to end the expansion of coal, oil, and gas extraction and to expedite a fair global shift to renewables. It also cautions lawmakers to avoid phrases like "unabated" or "inefficient," warning that such terminology "creates loopholes for fossil fuel producers."
In a statement, Oil Change International global policy lead Romain Ioualalen said, "Faced with devastating climate impacts resulting from the world's continued addiction to fossil fuels, Pacific governments have once again demonstrated what true leadership looks like."
"The contrast between the U.S. and other rich countries approving new oil and gas fields in clear defiance of science, and the commitment to build a prosperous and resilient fossil fuel-free Pacific could not be more obvious and highlights the complete disregard the fossil fuel industry and its enablers have for people and communities most affected by the climate crisis," said Ioualalen. "Countries must urgently heed the call for an immediate end to fossil fuel expansion that is emanating from the Pacific. We look forward to Pacific countries continuing to be vocal champions for a just and equitable phaseout of fossil fuels on the global stage, including at COP28 later this year."
Samoan climate justice activist Brianna Fruean said that "this dialogue of Pacific ministers is stepping outside of the box and acknowledging that we must try new ways to save ourselves—and that is going to require a fossil fuel nonproliferation treaty."
"While the guilty continue to reap profit off the expansion of fossil fuels behind our backs," said Fruean, "the meeting is bringing renewed energy to Pacific leadership that will not just echo across our islands but drive action with our allies globally."
Despite bearing almost no historical responsibility for the climate crisis, Pacific Islanders are acutely vulnerable to rising sea levels and increasingly frequent and severe extreme weather. Policymakers from the region have long been leaders in demanding ambitious efforts to slash greenhouse gas pollution at speed and scale, including by putting the idea of a FFNPT on the table in 2016. Just last year, Vanuatu and Tuvalu became the first national governments to endorse such a measure, while Tuvalu also recently joined the BOGA as a core member.
"Every second wasted on climate inaction and clinging to fossil fuels puts lives, homes, livelihoods, cultures, and ecosystems in jeopardy," said Lavetanalagi Seru, regional policy coordinator at Pacific Islands Climate Action Network. "As Pacific leaders shoulder the burden of climate leadership, the Port Vila Call for a Just Transition to a Fossil Fuel-Free Pacific is a reminder that despite the doom and gloom, another world is possible, a fossil fuel-free world that is just, equitable, and sustainable."
The region's new resolution states that "we have the power and responsibility to lead, and we will. Pacific leaders called for the Paris agreement to limit warming to 1.5°C, and have demanded an end to the development and expansion of fossil fuel-extracting industries, starting with new coal mines. Pacific civil society has challenged the world to step up the fight for urgent fossil fuel phaseout and effective climate action."
In recent weeks, Vanuatu has been leading an ongoing push for an advisory opinion from the International Court of Justice (ICJ) on "how existing international laws can be applied to strengthen action on climate change, protect people and the environment, and save the Paris agreement."
The document unveiled Friday calls for "redoubled efforts to reaffirm, strengthen, and codify legal obligations with respect to the global phaseout of fossil fuels," including by supporting the adoption of the Vanuatu-led ICJ resolution at the meeting of the U.N. General Assembly at the end of this month.
"The contrast between the U.S. and other rich countries approving new oil and gas fields in clear defiance of science, and the commitment to build a prosperous and resilient fossil fuel-free Pacific could not be more obvious."
According to Seru, "The phaseout of fossil fuels is not only a challenge, but an opportunity to promote economic development and innovation in the Pacific region."
To that end, the Port Vila document calls for "new Pacific-tailored development pathways based on 100% renewable energy."
350.org Pacific managing director Joseph Sikulu welcomed this week's developments, saying in a statement that "our people need global leaders to follow the innovation of Pacific representatives at the Pacific Ministerial Dialogue, it is a matter of survival."
"Our people also need energy to power their homes, their fishing boats, and their schools, which is where we are ready to work with governments in their commitment to progress the development and implementation of fossil-free development pathways at the grassroots level," he added.
In order to make that a reality, the document calls for increasing "public and private finance for the just transition from fossil fuels to renewable energy at the scale required, with innovative, simplified mechanisms and reforms of existing financial institutions."
Cansin Leylim, 350.org associate director of global campaigns, applauded Pacific Island nations for "once again showing immense leadership in the fight against the climate crisis, a crisis they had no part in creating."
"Pacific leaders have told us time and again—in order to stay below 1.5°C, the historically responsible countries need to immediately commit to a fossil fuel-free future without loopholes," said Leylim. "This means ensuring adequate and grant-based climate finance is swiftly mobilized to both adapt to the crisis and limit the heating to survival limits, ensuring energy independence and resource resilience with renewable energy."
Tzeporah Berman, chair of the Fossil Fuel Non-Proliferation Treaty Initiative, predicted that this week's "historic meeting" will "have far-reaching consequences."
News
SUPPORT OUR WORK.
We are independent, non-profit, advertising-free and 100%
reader supported.