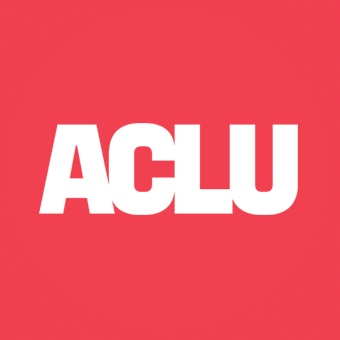 For Immediate Release
November, 19 2008, 02:11pm EDT
Bush Administration Continues to Ram Through Military Commissions Despite Obama's Pledge to Dismantle Guantanamo
Pentagon Files New Charges Against Alleged September 11 Plotter Despite Evidence Of Torture
NEW YORK
In
a continued effort to press ahead with the Guantanamo military
commissions at warp speed before the Obama administration can implement
its plans to dismantle them, military prosecutors have filed new
charges against detainee Mohammed al-Qahtani, who is accused of having
plotted with the hijackers in the September 11 attacks. The
administration dropped charges against al-Qahtani in May amidst
revelations that he had been tortured and subjected to coercive
interrogation techniques that could make it impossible to prosecute him
with admissible evidence.
President-elect Obama has rejected
the military commissions and pledged to close down Guantanamo. A New
York Times article today reported that Pentagon official Brig. Gen.
Thomas Hartmann is planning to brief President-elect Obama's transition
team on the military commission process going forward.
The following can be attributed to Anthony D. Romero, Executive Director of the American Civil Liberties Union:
"The haphazard nature of the Bush
administration's case against al-Qahtani - first charging him, then
dropping the charges, then charging him again - is emblematic of an ad
hoc and unstable system. The Bush administration has backed itself into
a corner by abusing its detainees and sabotaging its own cases against
them. If, as the administration claims, it has reliable evidence
against al-Qahtani - or any other detainees, for that matter - it
should prosecute him in the federal civilian or military court system
where real justice can be served and the results can be trusted. Sham
trials, torture and illegal imprisonment are not worthy of our
democracy.

"The last thing the Bush
administration should be doing is ramming through the Guantanamo cases
and pursuing new ones in the 11th hour of its administration. It can
only be interpreted as a direct effort to make it as difficult as
possible for President-elect Obama to shut down the shameful Guantanamo
system once he takes office. This is another example of the political
motivation behind these unfair and unconstitutional commissions.
"We trust that President-elect Obama
will seek the counsel of a wide range of experts when determining how
to dismantle the Guantanamo debacle, and not just listen to General
Hartmann, who has been widely discredited for exerting political
influence over these prosecutions. The president-elect's team should
also meet with the military and civilian defense teams who are fighting
to expose the injustice of these proceedings through the John Adams
Project. If President-elect Obama receives a full assessment of the
deep flaws in this system, we are sure he will immediately follow
through on his pledge to close Guantanamo and its sham military
commissions."
The ACLU, in partnership with the
National Association of Criminal Defense Lawyers through the John Adams
Project, has retained over 25 civilian lawyers and legal professionals
to assist with representation of several Guantanamo detainees and
partner with the under-resourced military defense counsel.
More information on the John Adams Project is available at: www.aclu.org/johnadams
The American Civil Liberties Union was founded in 1920 and is our nation's guardian of liberty. The ACLU works in the courts, legislatures and communities to defend and preserve the individual rights and liberties guaranteed to all people in this country by the Constitution and laws of the United States.
(212) 549-2666
LATEST NEWS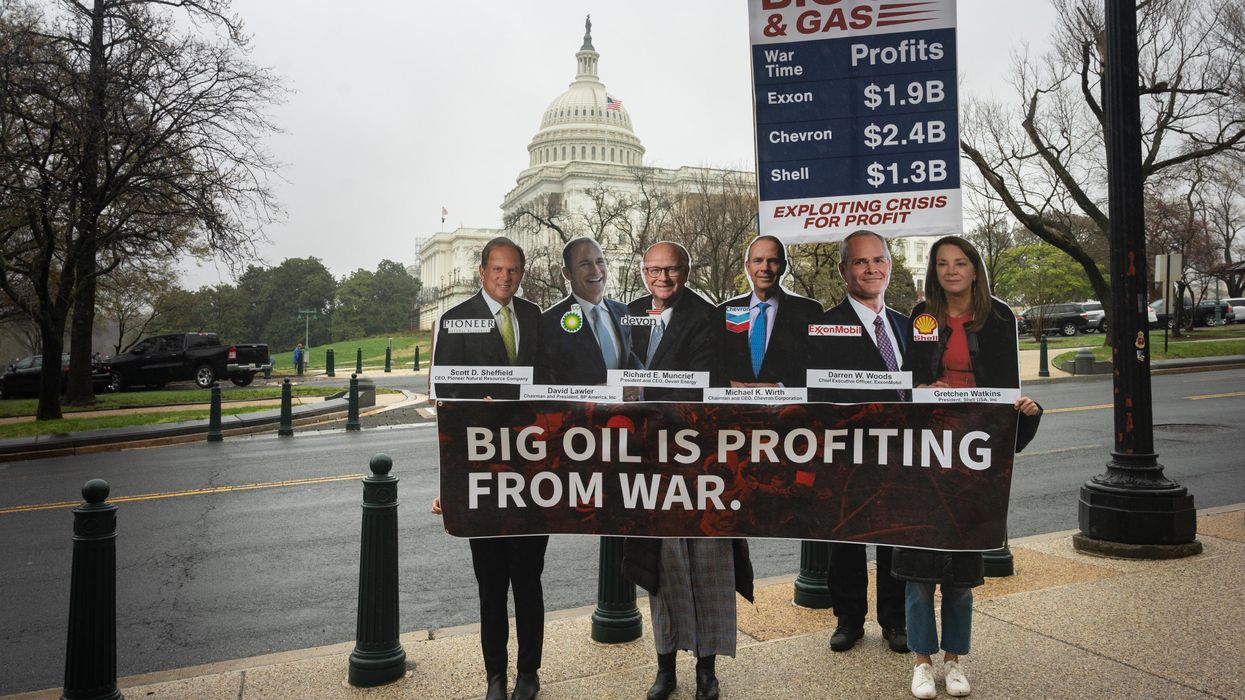 "The American public wants to hold Big Oil accountable for its relentless war profiteering while getting some relief from price gouging at the pump," one campaigner approvingly noted.
In a move welcomed by climate campaigners, a pair of Democratic U.S. lawmakers on Tuesday reintroduced a Big Oil Windfall Profits Tax, legislation meant to take on corporate greed and "send relief to the American public."
Sen. Sheldon Whitehouse (D-R.I.) and Rep. Ro Khanna (D-Calif.) revived the bill, which was first proposed last year as gas prices soared due in large part to Big Oil profiteering amid Russia's invasion of Ukraine. Under the proposal, oil companies producing or importing more than 300,000 barrels per day would pay a "per-barrel quarterly tax equal to 50% of the difference between the current price of a barrel of oil and the pre-pandemic average price per barrel between 2015 and 2019."
Revenue raised from the tax would be returned to consumers "in the form of a quarterly rebate, which would phase out for single filers who earn more than $75,000 in annual income and joint filers who earn more than $150,000."
Whitehouse and Khanna said that with oil priced at around $90-100 per barrel, the tax would raise approximately $48 billion annually, meaning single tax filers would receive an estimated $255 each year, while joint filers would get $382.
"The American public wants to hold Big Oil accountable for its relentless war profiteering while getting some relief from price gouging at the pump, and Sen. Whitehouse's proposal answers that call," Jamie Henn, a spokesperson for Stop the Oil Profiteering, said in a statement.
\u201cBREAKING: @SenWhitehouse and @RepRoKhanna are reintroducing their Big Oil Windfall Profits Tax in this new Congress! \n\nTime to go after Big Oil's profiteering and clawback some money for struggling families. https://t.co/y3FFFw8pu0\u201d

— Jamie Henn (@Jamie Henn) 1676410296
"Families are still struggling with high prices while Big Oil CEOs continue to line their pockets and those of their shareholders with obscene, record-shattering windfall profits," Henn added. "Eighty percent of voters support the idea, it's time for Congress to get it done and pass this bill."
As a statement from the lawmakers' offices noted:
The five largest publicly traded oil companies—ExxonMobil, Chevron, BP, Shell, and TotalEnergies—hauled in pre-tax profits totaling $264.3 billion in fiscal year 2022. Exxon alone reported $77.8 billion in profits in 2022, smashing the earnings record of any American or European oil company. Exxon also announced plans to keep oil production flat for the year ahead. Rival oil giant Chevron—flush with $49.7 billion in profits—greenlit $75 billion in stock buybacks in 2023 to benefit its wealthy executives and shareholders on Wall Street.
"Big Oil's obscene profits last year are the spoils of war and cartel pricing. Clawing back Big Oil's windfall and returning it to the American families who paid for it at the pump is good policy that will help deter future price gouging," Whitehouse—who chairs the Senate Budget Committee—said in a statement. "Congress should heed the president's call, ignore the fossil fuel industry's lies, and deliver this needed relief for the American people."
\u201cRoses are red, \ud83c\udf39\nProfiteering is bad. \ud83d\ude45\ud83c\udffc\u200d\u2642\ufe0f\nHolding Big Oil accountable \u26fd\ufe0f\nSure would be rad. \ud83d\ude0e\u201d

— Sheldon Whitehouse (@Sheldon Whitehouse) 1676408776
Khanna said that "Big Oil continues to rake in record profits in the midst of an ongoing energy crisis and is using the money to enrich their own shareholders while average Americans are hurting at the pump."
"I'm glad to introduce this legislation with Sen. Whitehouse to hold Big Oil accountable for high gas prices and put that money back in the pockets of Americans," he added.
News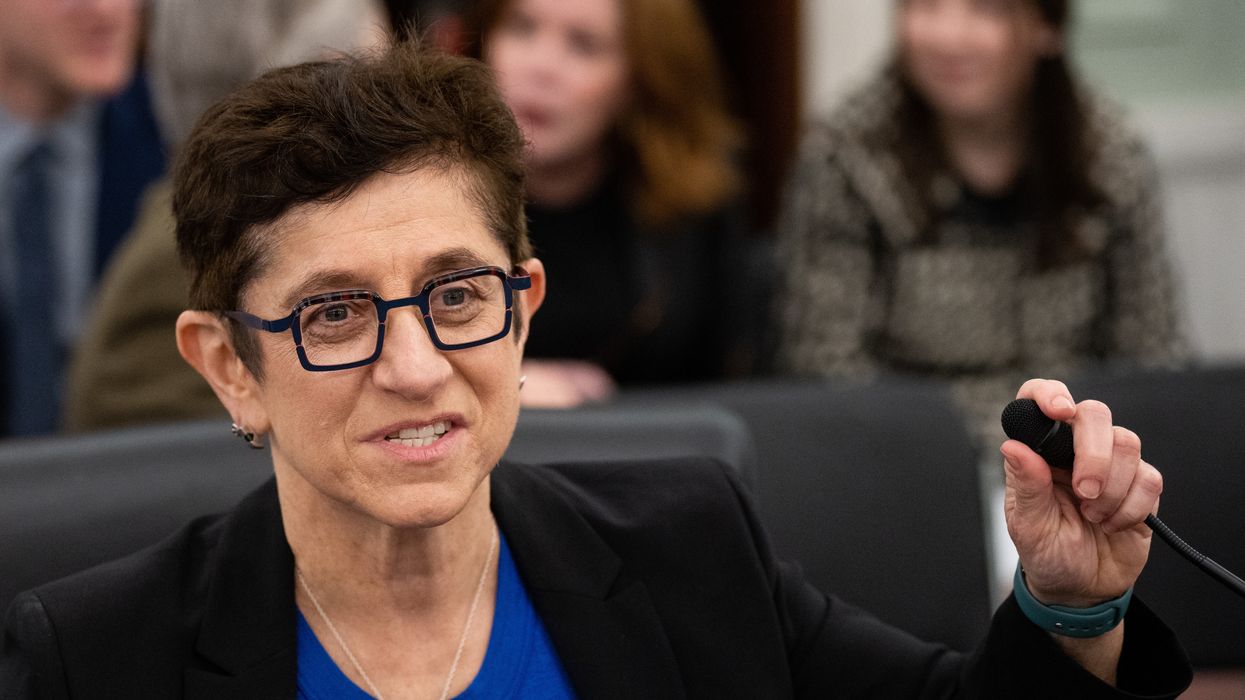 "The Commerce Committee and then the full Senate should advance this nomination without further delays, which only benefit those big companies orchestrating this impasse," declared one advocate.
The U.S. Senate's refusal to confirm Gigi Sohn in the nearly 500 days since President Joe Biden first nominated her to the Federal Communications Commission stands in stark contrast to the chamber's treatment of other candidates, including Ajit Pai.
Sohn on Tuesday attended her third U.S. Senate Committee on Commerce, Science, and Transportation hearing—during which Sen. Ted Cruz (R-Texas), the panel's ranking member, took aim at not only the candidate but also digital rights group Fight for the Future.
Meanwhile, advocacy groups supporting Sohn in the face of a telecommunications industry smear campaign and homophobic attacks yet again blasted the Senate's delay—which has not deterred Biden, who renominated Sohn last month.
Caitlin Seeley George, Fight for the Future's campaigns and managing director, compared the stalled votes for Sohn to the Senate's confirmation of GOP commissioners Ajit Pai and Nathan Simington under former President Donald Trump.
"It is absolutely absurd that Gigi Sohn, a dedicated advocate for the public interest, has gone through three hearings in front of the Senate Commerce Committee," she argued, "when controversial nominees with massive conflicts of interest like Ajit Pai and Nathan Simington sailed through Senate approval (almost as absurd as Sen. Cruz calling out Fight for the Future because we hold lawmakers from both sides of the aisle accountable!)."
\u201cICYMI Chair @SenatorCantwell calls it like it is: \u201cthis is a proxy fight for net neutrality.\u201d\u201d

— Senate Commerce Committee (@Senate Commerce Committee) 1676396841
Sohn, an attorney who co-founded the advocacy group Public Knowledge, previously served as counselor to former FCC Chair Tom Wheeler, who was appointed in 2013 by then-President Barack Obama.

Pai—an ex-Verizon attorney who destroyed net neutrality rules—was initially nominated to the FCC in 2011 by Obama and unanimously confirmed by the Senate the next year. After Trump took office in January 2017, he picked Pai as FCC chair, then renominated him to the leadership role that March, which the Senate confirmed that October.
The month after Trump lost to Biden in 2020, the Senate confirmed the outgoing president's nomination of Nathan Simington to the FCC, despite critics' warnings. Fight for the Future's Evan Greer said at the time that he was "even worse than Ajit Pai." Simington remains at the FCC, along with Republican Brendan Carr and Democrats Geoffrey Starks and Jessica Rosenworcel, the current chair. Sohn addressed the impact of the vacancy for the fifth commissioner post in her testimony Tuesday.
"The FCC has been without a majority for the entirety of the Biden administration—over two years—at a time when closing the digital divide is front and center," she said. "There are too many important issues in front of the commission to lack a full complement of members, including improving the broadband maps, fixing the Universal Service Fund, closing the homework gap, ensuring fair access to broadband, and protecting consumers' privacy. Americans deserve a full FCC where I could play a critical role in addressing every one of these, but time is of the essence."

Sohn also said that "I believe deeply that regulated entities should not choose their regulator. Unfortunately, that is the exact intent of the past 15 months of false and misleading attacks on my record and my character. My industry opponents have hidden behind dark money groups and surrogates because they fear a pragmatic, pro-competition, pro-consumer policymaker who will support policies that will bring more, faster, and lower-priced broadband and new voices to your constituents."
\u201cPresident Biden\u2019s @FCC nominee Gigi Sohn is qualified and there\u2019s no doubt about that. She has 30+ years of experience, served as a top aide to an FCC chairman, founded a non-profit and has 400+ bipartisan supporters: https://t.co/7wTLWEoxLX\u201d

— Senate Commerce Committee (@Senate Commerce Committee) 1676392565
Rights groups echoed Sohn's criticism of industry attacks on her and agreed that the Senate needs to act urgently. As Seeley George put it: "There is no question that Gigi Sohn is qualified to sit on the FCC. The only reason we are going through yet another hearing is because telecom companies, and the lawmakers shilling for them, know that when she is appointed she will put what's best for the American people over industry profits."
"The opposition to Sohn has been unprecedented, and has included personal, blatantly homophobic attacks (something we're disappointed Democratic lawmakers did not condemn during the hearing). But, as Sohn said today, regulated entities should not get to pick their regulator," she continued. "Over the past year and a half the FCC could have been getting to work to restore net neutrality, ensure universal access to affordable broadband, address unregulated use of cellphone location data and the risk it poses to abortion rights, and protect the public from the abuses of telecom monopolies."
Free Press Action general counsel and vice president of policy Matt Wood similarly asserted that "confirming Gigi Sohn to serve at the FCC is the best thing the Senate can do to ensure media, tech, and broadband policy actually serves the public. No other nominee in the FCC's history has had to wait so long for a confirmation vote. She is obviously and supremely qualified to serve as a watchdog for ordinary people across the country."
He continued:

As commissioner, Sohn will fight on behalf of working families trying to pay their high monthly phone and internet bills. She will work to ensure that the benefits of broadband reach everyone, and to curb the runaway media consolidation that has decimated local journalism and harmed Black and Brown communities in particular. Without Sohn's crucial fifth vote at the agency, the FCC cannot fully accomplish its mission.

Sohn's impeccable credentials are the very things that have compelled the telecom and broadcast industry to hold her nomination in limbo. We've had to wait for far too long—with endless delays and bigoted attacks that have prevented the deadlocked agency from adopting some crucial policies that would help people connect and communicate.
After calling out Cruz for "aiding and abetting the smear campaign designed to benefit the massive communications firms subject to FCC oversight," Wood declared that "the Commerce Committee and then the full Senate should advance this nomination without further delays, which only benefit those big companies orchestrating this impasse."

According to Wood, "If the Senate genuinely wants to improve the lives of internet users, cellphone customers, TV watchers, and radio listeners—aka, everyone—it can start by confirming this excellent public servant to the FCC immediately."
News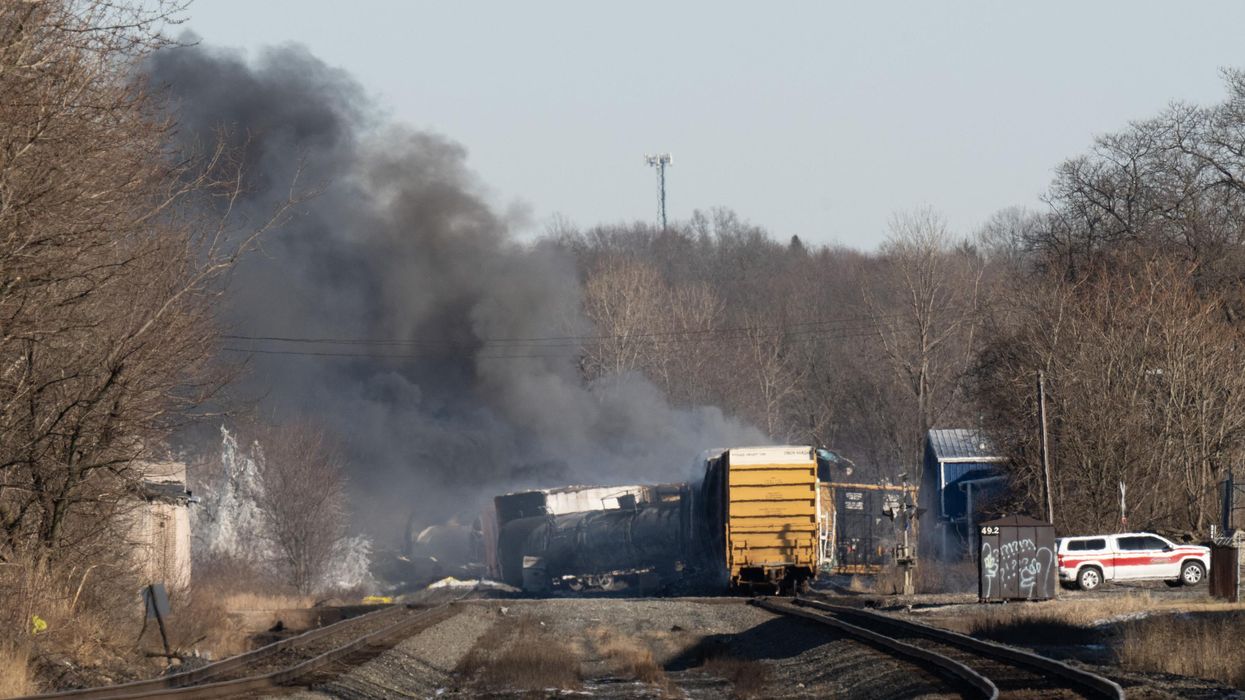 The transportation secretary's refusal to fortify freight train regulations and crack down on Norfolk Southern "only signals to the railroads that this type of incident will be tolerated," said one watchdog.
Progressives are demanding that U.S. Transportation Secretary Pete Buttigieg improve rail safety regulations in response to the unfolding public health disaster in East Palestine, Ohio—the site of a recent fiery train crash and subsequent "controlled release" of toxic fumes that critics say was entirely avoidable.
"The Obama administration attempted to prevent dangerous derailments like the one in East Palestine by mandating better brake systems on freight trains," Jeff Hauser, executive director of the Revolving Door Project, said Tuesday in a statement. "But this effort was watered down thanks to corporate pressure, first by writing in many exemptions to the proposed rules and then, under [former President Donald] Trump, by repealing the requirement altogether."
Recent reporting from The Lever revealed that Buttigieg's Department of Transportation (DOT) "has no intention of reinstating or strengthening the brake rule rescinded under Trump," said Hauser. "Additionally, The Leverreports that the train was not being regulated as a high-hazard flammable train, despite it clearly being both high-hazard and flammable. These types of failures to protect the public are invited by perpetual lax enforcement and laziness toward even getting back to the too-low regulatory standards under Obama."
"Now, all eyes are on Secretary Buttigieg," he continued. "For too long he has been content to continue the legacy of his deregulatory predecessor, Elaine Chao, rather than immediately moving to reverse her legacy upon becoming secretary."
"Norfolk Southern's environmental disaster is the latest in a long string of corporate malfeasance committed right under the secretary's nose," Hauser observed, referring to the company that owns the derailed train. "As I've warned before, corporations do not respect Buttigieg as a regulator."
"Norfolk Southern's environmental disaster is the latest in a long string of corporate malfeasance committed right under the secretary's nose... Corporations do not respect Buttigieg as a regulator."
Noting that "Chao justified letting trains run without proper brakes because the safety requirement failed a so-called cost-benefit analysis," Hauser cautioned that "this type of analysis is invariably weighted against fully accounting for the health and environmental benefits a regulation provides."
"Buttigieg should call out the brake rule repeal for the horrendous decision it was, start working to implement a new rule, take Norfolk Southern to task, and push back on corporations deciding how the DOT regulates them," he added. "Anything short of that only signals to the railroads that this type of incident will be tolerated."
Hauser was joined Tuesday by environmental activist Erin Brockovich, who tweeted, "The Biden administration needs to get more involved in this... train derailment now."
"We are counting on you to break the chain of administration after administration to turn a blind eye," she added. "STEP UP NOW."
After Buttigieg made his first public statement on the East Palestine disaster on Monday night—10 days after dozens of train cars careened off the tracks and burst into flames—The Lever's David Sirota issued a reminder that the transportation secretary is actively considering an industry-backed proposal to further weaken the regulation of train braking systems.
Sirota also urged people to sign his outlet's open letter imploring Buttigieg "to rectify the multiple regulatory failures that preceded this horrific situation," including by exercising his authority to restore the rail safety rules gutted by Trump at the behest of industry lobbyists.
\u201cA reminder that @SecretaryPete's department is literally right now considering a proposal to weaken safety rules governing train braking systems. \n\nYou don't believe me? Read this and click the links to the source materials cited here: https://t.co/EVLpeBvJbM\u201d

— David Sirota (@David Sirota) 1676349964
Democratic Rep. Ilhan Omar (Minn.) wrote Monday night on social media that the freight train crash and ensuing chemical release "will have a significant negative impact on the health and well-being of the residents for decades."

"We need [a] congressional inquiry and direct action from Pete Buttigieg to address this tragedy," added the progressive lawmaker.
\u201cRep. Omar is right \u2014 this needs more attention. @LeverNews has been covering it and holding politicians accountable.\u201d

— The Lever (@The Lever) 1676332925
Following the February 3 derailment of a 150-car train carrying hazardous materials—described by an inter-union alliance of rail workers as the predictable result of Wall Street-backed policies that prioritize profits over safety—officials ordered emergency evacuations before releasing chemicals into a trench and burning them off to prevent a catastrophic explosion.
It was already known that vinyl chloride, of particular concern to state health officials because exposure to the volatile gas is associated with higher cancer risks, had been released from several cars, and that other dangerous toxins such as phosgene and hydrogen chloride were emitted in large plumes of smoke.
However, citing a list of the derailed car contents that Norfolk Southern provided to the U.S. Environmental Protection Agency (EPA), ABC Newsreported Monday night that several more toxic substances were released into the air and soil following the crash than originally thought, including ethylene glycol monobutyl ether, ethylhexyl acrylate, and isobutylene.
As the outlet noted:
Contact with ethylhexyl acrylate, a carcinogen, can cause burning and irritation of the skin and eyes, and inhalation can irritate the nose and throat, causing shortness of breath and coughing, according to the Centers for Disease Control and Prevention.

Inhalation of isobutylene can cause dizziness and drowsiness as well, while exposure to ethylene glycol monobutyl ether can caused irritation in the eyes, skin, nose, and throat, as well as hematuria, or blood in the urine, nervous system depression, headache, and vomiting, according to the CDC.
The U.S. EPA said Monday night that it "has not yet detected any concerning levels of toxins in the air quality that can be attributed to the crash since the controlled burn was complete," ABC News reported. The agency continues to screen individual homes in close proximity to the site.

Meanwhile, The Independent reported Tuesday that the Ohio EPA has confirmed the presence of chemicals, including butyl acrylate, in the Ohio River basin, potentially affecting up to 25 million people.
"Rather than spending money to upgrade safety and staffing, Norfolk Southern engaged in stock buybacks and laid off employees... There must be accountability."
Contaminants reached the river from an initial spill caused by the derailment, but officials said they "were in low enough level that the river diluted them and said that downriver communities would not be at risk," the outlet reported. The state agency "has been monitoring water quality throughout the region and has not found contaminant levels at any levels they've deemed concerning."
Nevertheless, the Ohio Department of Natural Resources has revealed that at least 3,500 fish have died in Columbiana County, home to East Palestine, since the derailment.
As the full ecological fallout of the disaster continues to come into view, many of East Palestine's roughly 4,700 residents fear that the air and water in the rural town they have been told is safe to return to remains hazardous to their health. At least 2,000 residents have returned, however, due in large part to a lack of viable alternatives owing to their limited resources and incomes.
Norfolk Southern, which reported record-breaking operating revenues of $12.7 billion in 2022, has offered to donate just $25,000 to help affected residents, amounting to roughly $5 per person.
The corporation announced a $10 billion stock buyback program last March and has consistently increased its dividend, rewarding shareholders while refusing to provide its workers with basic benefits such as paid sick leave.
"Rather than spending money to upgrade safety and staffing, Norfolk Southern engaged in stock buybacks and laid off employees," Rep. Jim McGovern (D-Mass.) tweeted Tuesday. "Union workers were ignored. The train went up in flames and toxic chemicals are causing a colossal environmental catastrophe. There must be accountability."
News
SUPPORT OUR WORK.
We are independent, non-profit, advertising-free and 100%
reader supported.