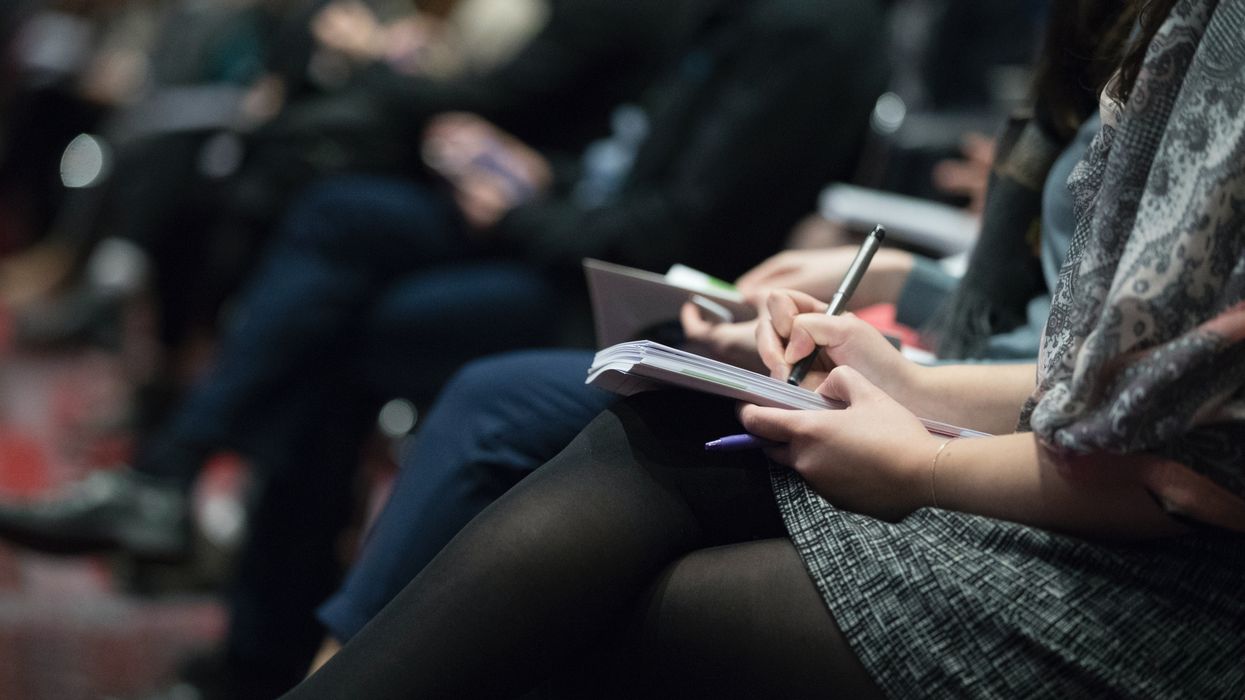 "Journalists must be able to freely report on government actions without fear the government will compel them to reveal their sources," said one campaigner.
Privacy and First Amendment advocates on Wednesday urged the U.S. House to pass legislation that would protect the United States' bedrock freedoms and a core tenet of journalism: the right of reporters to guard the identities of their sources.
The House Judiciary Committee advanced the Protect Reporters from Exploitative State Spying (PRESS) Act with bipartisan support, despite claims in recent months by Republican lawmakers such as Sen. Tom Cotton (R-Ark.) that the legislation would "immunize journalists and leakers alike from scrutiny and consequences for their actions."
The bill has been recognized by press freedom advocates as the most important piece of legislation in modern times regarding journalists' rights, as it would codify state protections at the federal level.
Forty-nine states already protect reporters from being compelled to reveal their confidential sources and federal abuse of subpoena power, and the PRESS Act would ensure all journalists have those protections regardless of where in the country they live and work.
"Journalists must be able to freely report on government actions without fear the government will compel them to reveal their sources. We commend the House Judiciary Committee for its bipartisan support of the PRESS Act," said Daniel Schuman, policy director at Demand Progress. "The Senate must act now to advance this important legislation."
The House previously advanced the bill with a voice vote last September, garnering support from all the Republicans in the chamber. Schuman pointed out late last year, as Cotton blocked the passage of the bill in the Senate, that the lower chamber included a number of exceptions in the law to satisfy the House GOP.
The bill includes exceptions for cases pertaining to information necessary to identify people accused of terrorist acts or involving the risk of imminent bodily harm or death, crimes unrelated to journalism, slander, libel, and defamation.
"The PRESS Act creates critical protections for the fearless journalists who act as government watchdogs and keep all of us informed," said Jenna Leventoff, senior policy counsel at the ACLU, which has long advocated for the bill. "While the majority of states already have shield laws in place that protect journalists from compelled disclosure of their sources, the PRESS Act provides uniform protections to journalists all across the country. We thank the House Judiciary Committee for protecting our constitutional right to a free press and urge the full House to swiftly pass this bipartisan legislation."
Although the U.S. Department of Justice adopted a policy in 2021 restricting subpoenas and seizures of journalists' technological devices and data, Gabriela Schneider noted at First Branch Forecast, Demand Progress Education Fund's newsletter, that the measure "could just as easily be suspended, ignored, or secretly altered."
"Importantly," Schneider wrote, "the PRESS Act would codify into law this prohibition, making it real and permanent."
News