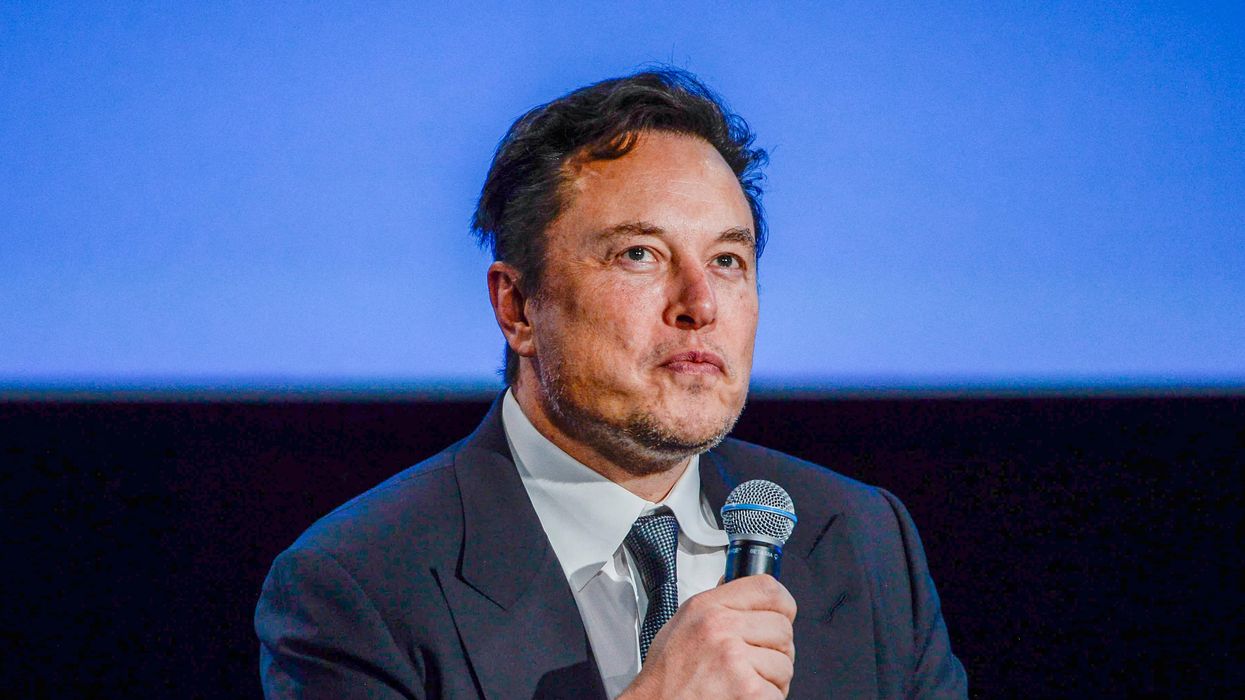 "What did he know and what was the market anticipating when he sold? That's a critical moment," said one securities law expert.
Experts said Friday that Elon Musk's large sale of Tesla shares shortly before the company announced lower-than-expected vehicle deliveries should draw scrutiny from the U.S. Securities and Exchange Commission, an agency that has previously investigated and charged the billionaire for fraud.
The Wall Street Journal reported Friday that earlier this month, "Tesla announced fourth-quarter vehicle deliveries that were significantly below the company's most recent forecast to investors. The news sent Tesla's stock price plunging when markets opened the next day."
Just weeks before the company's announcement, Musk sold roughly $3.6 billion worth of Tesla stock, raising questions over whether the Tesla CEO unlawfully took advantage of material nonpublic information.
James Cox, a securities law professor at Duke University, told the Journal that Musk's stock sale "should be of great interest to the SEC."

"The issue here is, what did he know and what was the market anticipating when he sold? That's a critical moment," said Cox.
\u201cQuite the chart on Elon's $TSLA share sale in the WSJ https://t.co/jcWZJLqICU\u201d

— Robert Smith (@Robert Smith) 1674215599
Musk has repeatedly clashed with the SEC in recent years, saying in 2018, "I do not respect them."
The comment came after the agency charged Musk with securities fraud over "a series of false and misleading tweets about a potential transaction to take Tesla private." Musk ended up paying a $20 million fine for the tweets, and he's currently facing a shareholder lawsuit over the debacle.
Musk has since purchased Twitter for $44 billion, a transaction that also drew the attention of federal authorities.
The SEC—now headed by Gary Gensler, a former Tesla shareholder—launched an investigation last year to examine whether Musk properly disclosed his purchase of Twitter shares prior to the takeover.
Musk could soon be facing additional heat from the SEC over his suspiciously well-timed stock sale. As the Journal reported Friday, the Tesla chief "sold nearly 22 million shares December 12-14 at an average price of about $163 a share, according to a regulatory filing."
"When the stock closed on January 3 at just over $108, the shares Mr. Musk sold the prior month had declined in value by $1.2 billion," the newspaper continued. "The stock has since rebounded to about $127."
In an interview with the Journal, Georgetown University securities law professor Donald Langevoort said of the sale, "Is it suspicious? Yes. Is it entirely possible there are other explanations? Of course."
"But that's what the enforcement process is all about," he added.
News