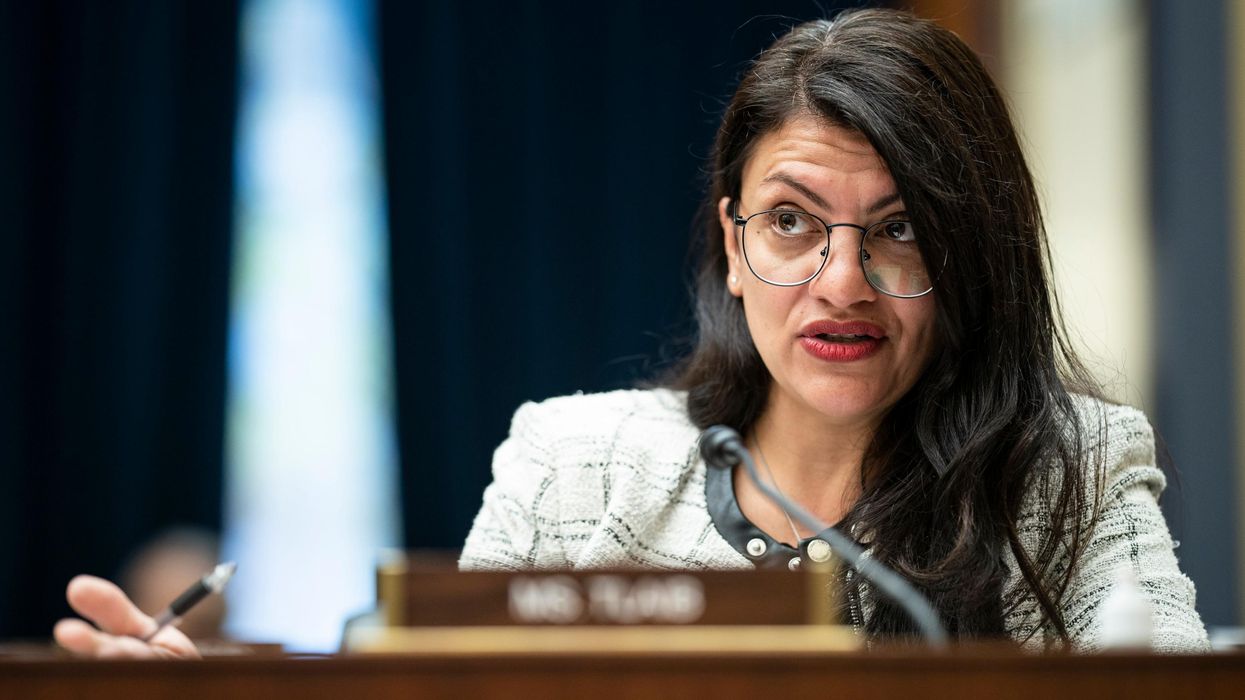 "Without a significant increase in American assistance... we fear that 2023 will be a heartbreakingly deadly year for everyday Yemenis," Tlaib and 23 other House Democrats wrote.
U.S. Rep. Rashida Tlaib on Monday led two dozen House Democrats in urging Congress to allocate at least $1.2 billion in humanitarian aid for Yemen—whose people have suffered eight years of U.S.-backed Saudi war—in next year's budget.

"As we approach the 8th anniversary of the Yemen war, the country remains stuck in a devastating cycle of conflict and humanitarian crisis that has claimed hundreds of thousands of lives," Tlaib (D-Mich.) and 23 other lawmakers wrote in a letter to House Subcommittee on State and Foreign Relations Chair Mario Díaz-Balart (R-Fla.) and Ranking Member Barbara Lee (D-Calif.).
"Yemen has the grim title of the world's worst humanitarian crisis, with over 4 million Yemenis displaced and an estimated 80% of the country's 30 million people reliant upon some form of assistance for their survival," the letter, which was first sent last week, asserts.
The letter's authors lament that "international appeals for assistance for Yemen have consistently [fallen] short of their goals by large margins" and that "the continuous reduction in funding has greatly exacerbated the humanitarian suffering."
The United Nations "has had to close over 75% of its lifesaving programs, and the World Food Program has been forced to cut or reduce food distribution to 8 million people, increasing the number of areas at risk of famine," the letter notes.
"Without a significant increase in American assistance (which we believe would incentivize foreign nations to increase their support in turn), we fear that 2023 will be a heartbreakingly deadly year for everyday Yemenis," the signers assert.
The lawmakers urge Congress to include at least $1.2 billion "for humanitarian relief and reconstruction efforts in Yemen" in the budget for fiscal year 2024. They also ask the State Department and the United States Agency for International Development "to develop programming that directly invests in sustainably developing long-term economic opportunities for Yemenis."
Tlaib is one of four dozen bipartisan House lawmakers who last June introduced a War Powers Resolution to end "unauthorized" United States military involvement in the Saudi-led intervention in Yemen's civil war.
Sen. Bernie Sanders (I-Vt.), along with Sens. Patrick Leahy (D-Vt.) and Elizabeth Warren (D-Mass.), introduced a similar measure in the Senate. Last December, Sanders withdrew the resolution just before it was slated for a floor vote, while vowing to work with the Biden administration on ending U.S. involvement in the war.

News