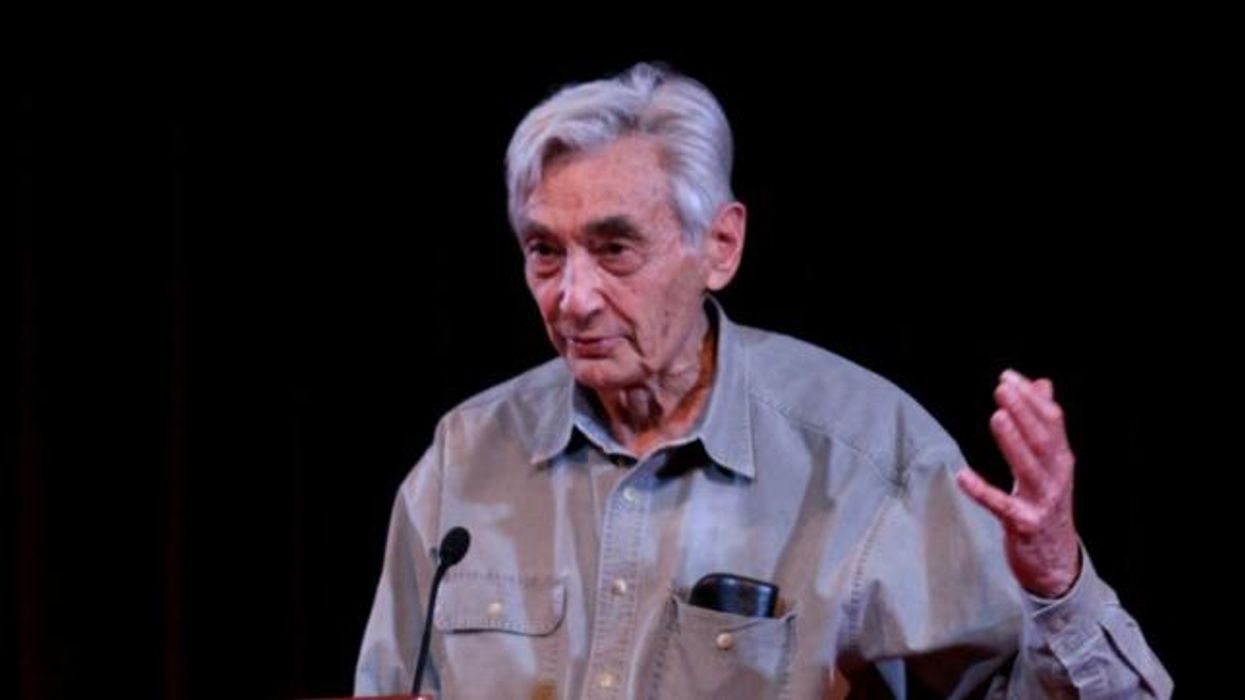 Legislation from Rep. Kim Hendren would keep legendary historian's works from all public and charter schools
A Republican Arkansas lawmaker has introduced legislation to ban the works of the late historian, activist, and writer Howard Zinn from publicly funded schools.

The bill from Rep. Kim Hendren, just noted by the Arkansas Times, was introduced on Thursday and referred to the House Committee on Education.
It states (pdf) that any "public school district or an open-enrollment public charter school shall not include in its curriculum or course materials for a class or program of study any book or other material" authored by Zinn from 1959 until 2010, the year in which he died.
The Zinn Education Project, which aims to "to introduce students to a more accurate, complex, and engaging understanding of United States history than is found in traditional textbooks and curricula," noted Thursday that educators in the state may have a very different take from Hendren: "To date, there are more than 250 teachers in Arkansas who have signed up to access people's history lessons from the Zinn Education Project website."
The project is also offering a free copy of Zinn's seminal A People's History of the United States to any Arkansas teacher who requests it:
At least one high school class in northern Arkansas is making its opposition to the legislation clear already:
\u201c@ZinnEdProject This AR APUSH class doesn't approve of the proposed ban on Zinn and wants its voice heard.\u201d

— Dr. Cissy Dowdy (@Dr. Cissy Dowdy) 1488558056
Publisher Haymarket Books, meanwhile, tweeted in response to the news that people should read more of Zinn's works.
\u201cRead more

Howard Zinn

! https://t.co/rWHPyQiNlf\u201d

— Haymarket Books (@Haymarket Books) 1488513605
It's not first time in recent history the works of the legendary Zinn have been the target of suppression.
Emails unearthed by the Associated Press in 2013, for example, revealed that former Governor of Indiana Mitch Daniels sought to ban Zinn's works from that state's classrooms, and the Tucson, Arizona school district in 2012 bannedA People's History from all classrooms.
Given the response in Indiana to the revelations of Daniel's censorship attempt, however, Hendren may also find his own Zinn-banning efforts backfire.
News