For Immediate Release
Contact:
Daniela Varano,Email:,daniela@icanw.org,Phone: +41 (0) 78 7262645
UN Nuclear Ban treaty continues to gather strength
NEW YORK/GENEVA
The landmark Treaty on the Prohibition of Nuclear Weapons (TPNW) has now been signed by almost half of all countries after a ceremony today at the meeting of the United Nations General Assembly in New York where Sri Lanka acceded to the treaty and the Bahamas signed it.
This means ninety-seven states have now signed, ratified or acceded to the treaty that outlaws nuclear weapons and all weapons-related activity.
The TPNW was negotiated in 2017 and entered into force in 2021. It is the first multilateral agreement to ban nuclear weapons in a comprehensive manner and establish a framework for their elimination, as well as for assisting victims of their use and testing.
The Executive Director of the International Campaign to Abolish Nuclear Weapons, ICAN, Melissa Parke, said: "the growing support for the TPNW brings added authority to what is already the strongest international norm against the worst weapons of mass destruction. This is sorely needed at this moment when the war in Ukraine and escalating tensions in the Korean peninsula have brought the world closer to nuclear war than at any time since the height of the Cold War".
Ms Parke added: "any use of nuclear weapons would be an unparalleled humanitarian and environmental catastrophe and these two countries are to be praised for doing their part to prevent these horrific weapons from ever being used in conflict again".
With the Bahamas' signature today, adherence to the TPNW by Caribbean states is now almost universal. Sri Lanka's accession, meanwhile, sends an important disarmament message to its nuclear-armed neighbours in South Asia, India and Pakistan.
The International Campaign to Abolish Nuclear Weapons (ICAN) is a coalition of more than 400 non-governmental organisations in 95 countries. We are calling on governments to launch negotiations on a treaty prohibiting nuclear weapons, which would place them on the same legal footing as chemical and biological weapons and help pave the way to their complete elimination.
LATEST NEWS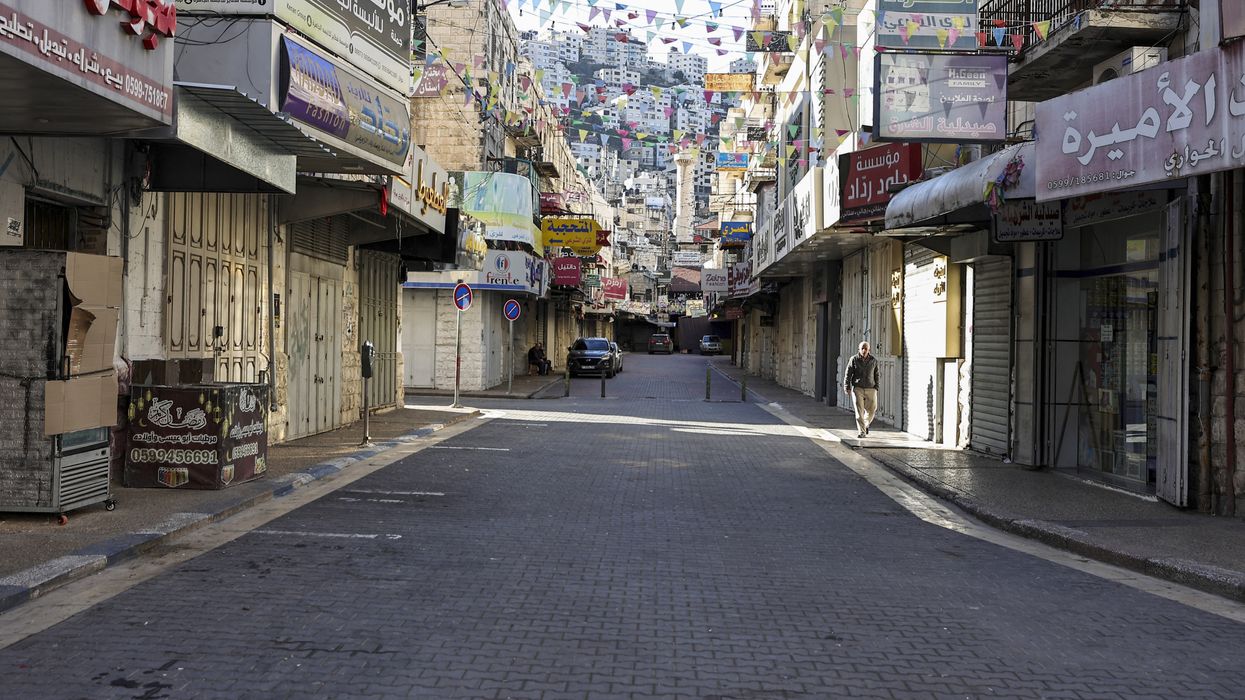 Work stoppages were also held in Jordan, Lebanon, and elsewhere to demand an end to the Israeli onslaught.

Streets were empty and shops were closed across the West Bank on Monday as people in the occupied territory held a general strike to protest Israel's assault on the Gaza Strip, part of a broader day of action that included work stoppages in Lebanon, Jordan, and elsewhere around the world.
Since Israel's latest war on Gaza began following a deadly Hamas-led attack in early October, violence by settlers and occupying forces in the West Bank has surged, making 2023 the deadliest year in the Palestinian territory in nearly two decades. According to the humanitarian group Save the Children, Israeli soldiers or settlers have killed more than 100 kids in the West Bank so far this year—three times the number killed in 2022.
In the Gaza Strip, Israeli forces have killed more than 7,000 children in less than two months, and more than a million kids are currently at grave risk as Israel expands its ground operation to include areas of southern Gaza that were previously seen as relative safe havens.
"The situation is extremely difficult," Hussein al-Sayyed, who is staying with relatives in the southern city of Khan Younis after fleeing Gaza City earlier in the war, toldThe Associated Press. "I have children and I don't know where to go. No place is safe."
The West Bank's general strike kicked off what's expected to be an international day of strikes and other protests around the world demanding an end to Israel's bombardment of Gaza.

Amman-based Roya Newsreported that the United Nations Relief and Works Agency for Palestinian Refugees (UNRWA) in Jordan took part in the protests, "closing all its facilities, including its schools, and urging all employees and students to stay at home."
The protests come days after the United States vetoed a U.N. Security Council resolution calling for an immediate humanitarian cease-fire in the Gaza Strip. The move drew immediate and widespread backlash from humanitarian groups and lawmakers around the world, including some in U.S. President Joe Biden's party.

"Shameful," Democratic Rep. Alexandria Ocasio-Cortez (D-N.Y.) wrote Sunday in response to the veto. "The Biden admin can no longer reconcile their professed concern for Palestinians and human rights while also singlehandedly vetoing the U.N.'s call for a cease-fire and sidestepping the entire U.S. Congress to unconditionally back the indiscriminate bombing of Gaza."
Muwafaq Sahwil, secretary of the Palestinian political party Fatah in Ramallah and el-Bireh, toldAl Jazeera that Monday's strikes are "a message to the U.S. administration that stands against the aspirations of our people."
"It is also a message from people around the world to their politicians and the international community to stand up for the Palestinian people who have been suffering from occupation for 75 years," said Sahwil. "We hope the strike will push the international community to help stop the war and to respond to Palestinians' aspirations to achieve self-determination."
News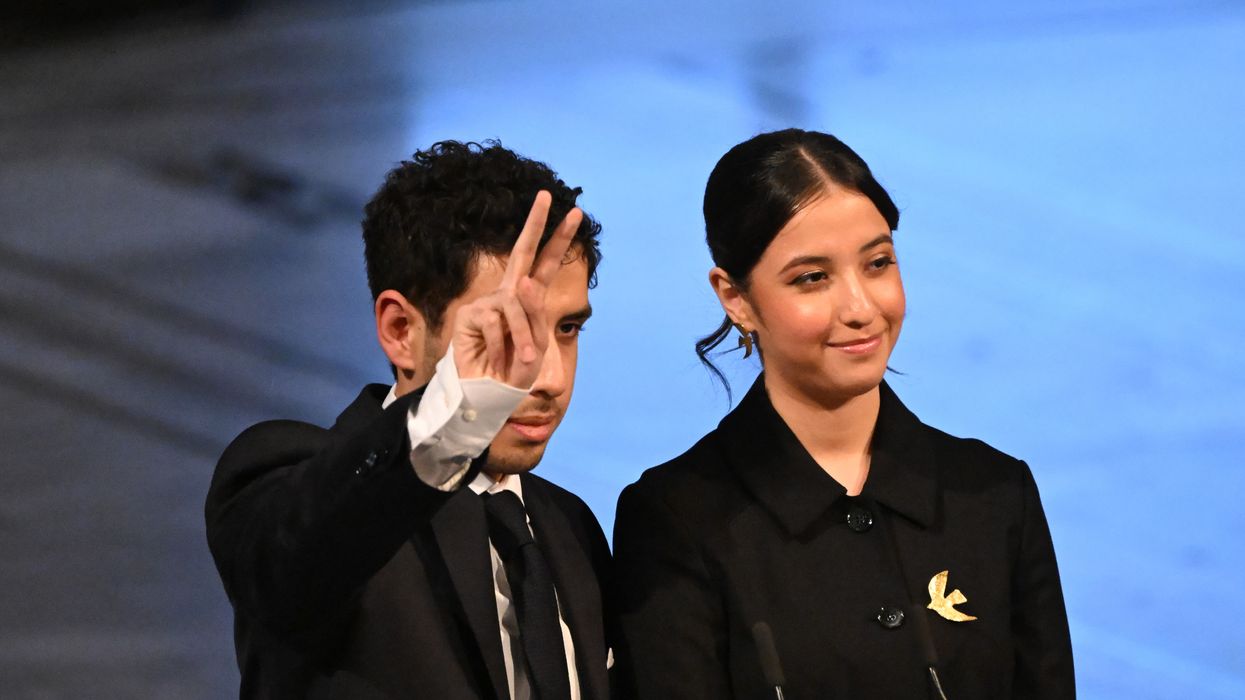 "This bittersweet moment reminds us of the important, brave, and selfless work of human rights defenders who shape a brighter future for everyone and also of the pushbacks they still face," said the U.N. human rights chief.
An empty chair sat on the stage at the 2023 Nobel Peace Prize ceremony in Oslo, Norway on Sunday, symbolizing the absence of the rights activist who was being honored: Narges Mohammadi, who is currently serving a 12-year prison sentence in Tehran for multiple charges related to her activism against Iran's theocratic government.
Accepting the award in Mohammadi's place were her 17-year-old twins, Kiana and Ali Rahmani, who read a speech their mother had prepared.
"I write this message from behind the tall and cold walls of a prison," Mohammadi wrote. "It seems that in the globalized world, either human rights will become respected internationally or human rights violations will continue to spread across state borders."
"The realization of democracy is contingent upon the realization of human rights," she continued. "Human rights have reached the level of historical awareness among the people of Iran and constitute the focal point of the activities of many movements, currents, and groups. It has the capacity and power to create widespread national solidarity and coalitions."
Mohammadi has been a rights campaigner for three decades, most recently serving as deputy head of the Defenders of Human Rights Center in her home country of Iran.
The Nobel Committee chose to honor her "for her fight against the oppression of women in Iran and her fight to promote human rights and freedom for all."
In her speech, Mohammadi denounced "the mandatory hijab" as "a disgraceful government policy." Her family has said she's been denied medical care in prison for refusing to wear the head covering.
On Saturday, her family also announced she had begun a hunger strike to protest the treatment of the Baha'i religious minority in Iran and other human rights violations. She has not seen her children since 2015 and has not been permitted to speak to them for two years.
"This bittersweet moment reminds us of the important, brave, and selfless work of human rights defenders who shape a brighter future for everyone and also of the pushbacks they still face," said Volker Türk, the United Nations high commissioner for human rights.

Mohammadi ended her acceptance speech with a message of hope, urging human rights defenders to continue "resistance and non-violence."
"With hope and eagerness, and alongside the resilient and courageous women and men of Iran, I extend my hand to all forces, movements, and individuals that focus on peace, the global covenant of human rights, and on democracy," said Mohammadi. "I am confident that the light of freedom and justice will shine brightly on the land of Iran. At that moment, we will celebrate the victory of democracy and human rights over tyranny and authoritarianism, and the anthem of the people's triumph on the streets of Iran will resonate worldwide."

News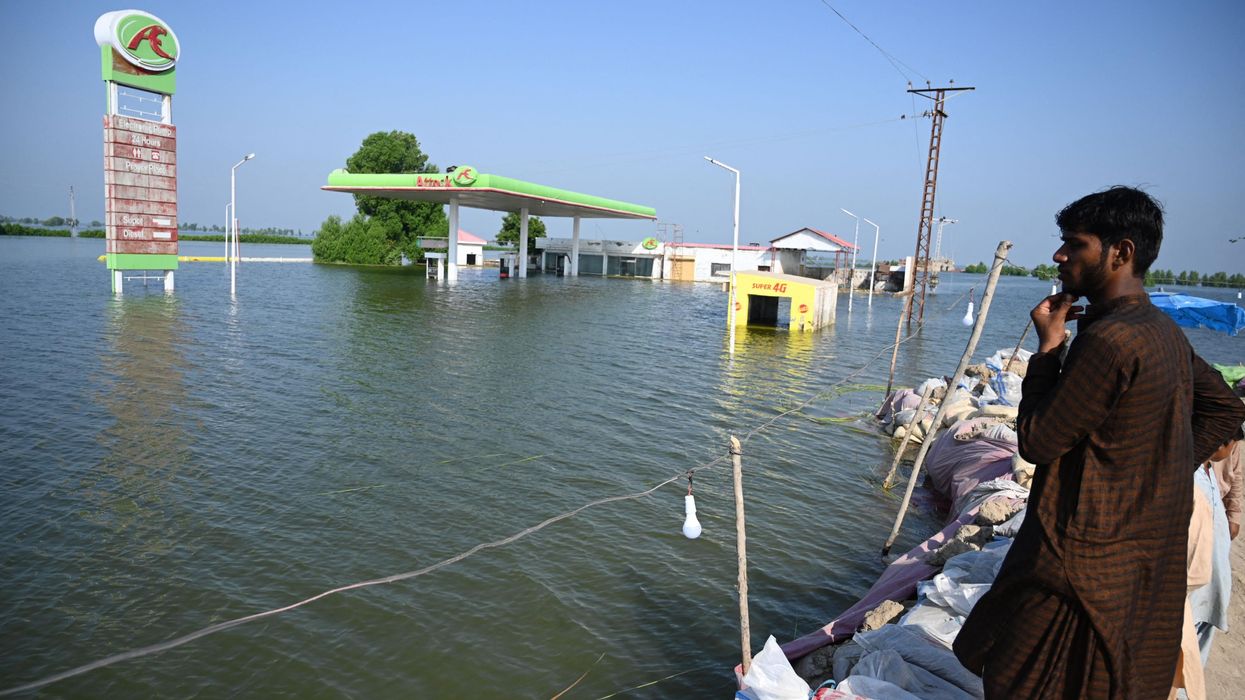 "There are countries here with the capacity to ensure the outcome of this summit is historic for the right reasons," said Mary Robinson, chair of The Elders. "They need to lean in now with ambition and urgency."
With just two days left until the conclusion of the 28th United Nations Climate Change Conference in Dubai, climate justice advocates from the Global South on Sunday expressed alarm over the latest draft of the Global Goal on Adaptation, a document being negotiated at the summit as policymakers finalize an agreement on further progress that must be made to limit planetary heating.
African countries proposed a Global Goal on Adaptation (GGA) a decade ago, and a number of advocates warned Sunday that the document so far appears "vague," with insufficient financial pledges from fossil fuel-producing nations to help the Global South to adapt various sectors—including agriculture, water, and transportation—to the climate emergency.
"Across the world millions of people, most of whom are least responsible for carbon emissions, are attempting to adapt their lives and livelihoods to a distorted climate," wrote Mohamed Adow, founder and director of Power Shift Africa, at Climate Change News. "Although it isn't just about money, funding is important and severely lacking. The goal for 2023 was to raise $300 million for the Adaptation Fund, but at COP28 we've only seen $169 million in pledges, a mere 56% of the intended amount."

On social media, Simon Evans, deputy editor of Carbon Brief, provided an analysis of Sunday's draft, which he said was "very heavily qualitative, not quantitative" and includes only a "vague link to finance."
"Qualitative targets" in the text include "significantly reducing climate induced water scarcity" and "strengthening resilience"—phrases that "could mean almost anything," said Evans.
The draft reiterates an earlier call for wealthy nations to double adaptation finance by 2025, but only "urges" and "invites" governments to provide resources for developing countries that are disproportionately affected by climate-linked sea level rise, drought, and flooding—despite the fact that the entire continent of Africa is behind just 4% of planet-heating global greenhouse gas emissions.

The call to "urge" powerful countries to contribute meaningfully to a climate adaptation fund "is code for 'only if you feel like it, but no worries if you don't'," said Teresa Anderson, global climate justice lead for ActionAid.

"Overall, the text is weak and doesn't sufficiently address the aspiration for setting the required adaptation measures and indicators and mobilizing adaptation financing," said Adow.

The U.N. Environment Program said in November that between $215 billion and $387 billion is needed annually to help the Global South adapt their infrastructure to the climate crisis. In 2021, just $21 billion was provided.

While developed countries "have committed to at least double adaptation finance by 2025," said Obed Koringo of CARE Denmark, "a detailed roadmap is the only way to achieve this. This must set out what individual developed countries plan to provide by 2025 and how this adds up to $40 billion annually."

"It is disappointing to see that negotiations on adaptation are hurtling towards a damaging global failure," said Koringo. "We are afraid that it will have catastrophic consequences for communities on the frontlines of the climate crisis, especially in Africa... Failure to invest in adaptation, including early warning systems, flood defenses, and drought-resistant crops, will only increase the costs of loss and damage in the long run."
African policymakers this weekend also continued to sound alarms over the language being negotiated for the Global Stocktake (GST), the document that's expected to direct countries on how to proceed to limit planetary heating. Climate campaigners have joined experts in demanding a phaseout of fossil fuels, but European and American negotiators have pushed for language that would call only for a "phasedown," and fossil fuel-producing countries are demanding that the agreement address only "unabated" emissions—allowing for failed technical fixes like carbon capture instead of moving to reduce emissions altogether.
"Allowing 'abated' fossil fuels will mean developed countries which can afford expensive carbon capture technologies can keep expanding," chief Egyptian negotiator Mohamed Nasr told The Guardian.
Mary Robinson, chair of The Elders, called on governments including Saudi Arabia, the U.S., and the E.U to "abandon their subterfuge" and stop "obstructing a livable future."
"I fear COP28 is falling short of what is required to stay within the 1.5°C warming threshold. The science tells us we are in grave danger of bequeathing our children a completely unlivable world," said Robinson. "There are countries here with the capacity to ensure the outcome of this summit is historic for the right reasons. They need to lean in now with ambition and urgency. COP28 presents an opportunity for leaders to be on the right side of history."
"Governments must not leave this summit without an agreement to phase out all fossil fuels," she said, "and this agreement must not be at the expense of other critical workstreams here."
News