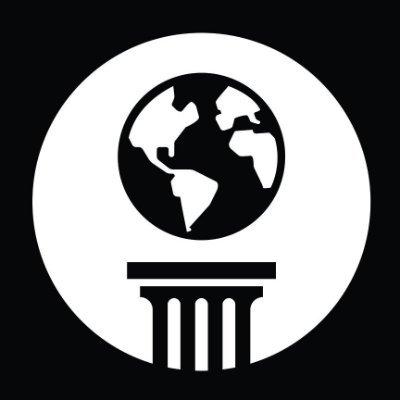 For Immediate Release
Contact:
Email:,info@earthjustice.org
Tribes to EPA: Ban Toxic Tire Chemicals
The Yurok, Port Gamble S'Klallam, and Puyallup Tribes today petitioned the Environmental Protection Agency (EPA) to establish regulations prohibiting the manufacturing, processing, use, and distribution of 6PPD in and for tires – a chemical used by companies worldwide. When 6PPD reacts with ground-level ozone, it breaks down into 6PPD-q – the second most toxic chemical to aquatic species ever evaluated by the EPA. Exposure to 6PPD-q can kill coho salmon within hours, and the chemical is responsible for "urban runoff mortality syndrome," which kills up to 100% of coho returning to spawn in urban streams. The Tribes contend that 6PPD in tires poses unreasonable risks to the environment, requiring the EPA to regulate the chemical under the Toxic Substances Control Act.
"To see 6PPD-q kill the salmon that are reared in the Port Gamble S'Klallam Tribe's own streams and from its own hatchery is an unconscionable slap in the face to a people who rely on salmon for their wellbeing, in addition to being a gross violation of the Tribe's rights as enshrined in the 1855 Treaty of Point No Point," said Josh Carter, the Port Gamble S'Klallam Tribe's environmental scientist. "If EPA truly cares about protecting the environment and the Tribe's Treaty Rights, not just industry's pocketbooks, it will act now."
The use of 6PPD in tires generates ongoing, ubiquitous contamination of surface waters near roads with 6PPD-q, killing coho salmon, rainbow trout, steelhead trout, Chinook salmon, brook trout, white spotted char, and likely other species that have not yet been studied. Salmon and steelhead populations – central to the ecosystems, cultures and economies of communities throughout the West Coast – have already declined dramatically, and scientific and regulatory authorities believe 6PPD use in tires has played a major role. Many populations of coho salmon, steelhead trout, and Chinook salmon are listed as endangered or threatened with extinction under the Endangered Species Act, underscoring the need for urgent action from the EPA.
The Puyallup Tribal Council, the Tribe's governing body, stated:
"Since time immemorial the Puyallup Tribe has fished and protected the water that flows through our homelands. We have witnessed first-hand the devastation to the salmon species we have always relied upon to nourish our people. We have watched as the species have declined to the point of almost certain extinction if nothing is done to protect them.
"We have suffered years of reduced fishing, now only seeing hours of fishing where there used to be months of fishing. The discovery that 6ppd is killing the fish in these waters could be exactly what saves salmon for us and all of the country.
That is why we have joined this petition to act upon the knowledge we now have, to save and protect our fish and other species impacted by this toxic chemical. We will always act to protect the fish, the water and our lands."
6PPD has been used by tire manufacturers since the 1950s to help prevent degradation. At the surface of the tire, the chemical interacts with ozone to create 6PPD-q, which is released from the tire during normal use and discharges into nearby waterways during storm events. The chemical is not only present in stormwater runoff and urban watersheds, but also in sediments and soils, household dust, and human urine. Emerging science has pointed to toxicity in mammals, indicating a potential risk to human health.
"It is time for the EPA to phase out this highly toxic chemical that is killing salmon," said Elizabeth Forsyth, senior attorney with Earthjustice's Biodiversity Defense Program. "Tire companies have known for years that they need to move beyond 6PPD to find viable alternatives; EPA action is urgently needed to spur that change. The extreme toxicity of this little-known chemical should be alarming to anyone who cares about our planet's biodiversity and waterways."
Salmon and steelhead trout are keystone species, supporting entire ecosystems. At least 135 other species depend on salmon and steelhead for food, including southern resident orca whales, eagles, bears, wolves, and seals. For many tribal nations, salmon and steelhead have been a foundational part of diet, culture, and spirituality since time immemorial. Robust salmon stocks are also important to the national economy, supporting an estimated 16,000 jobs in the commercial and recreational fishing industry.
Earthjustice submitted today's petition on behalf of the Yurok, Port Gamble S'Klallam, and Puyallup Tribes, urging the EPA to establish new regulations on 6PPD under the Toxic Substances Control Act (TSCA). TSCA requires the EPA to ban or regulate chemicals in commerce that pose unreasonable risks to human health or the environment and gives the agency authority to order phase-outs of existing chemicals on the fastest practicable timeline. The regulations the Tribes seek would require tire companies to offer consumers tires free from this dangerous chemical.
Earthjustice is a non-profit public interest law firm dedicated to protecting the magnificent places, natural resources, and wildlife of this earth, and to defending the right of all people to a healthy environment. We bring about far-reaching change by enforcing and strengthening environmental laws on behalf of hundreds of organizations, coalitions and communities.
800-584-6460
LATEST NEWS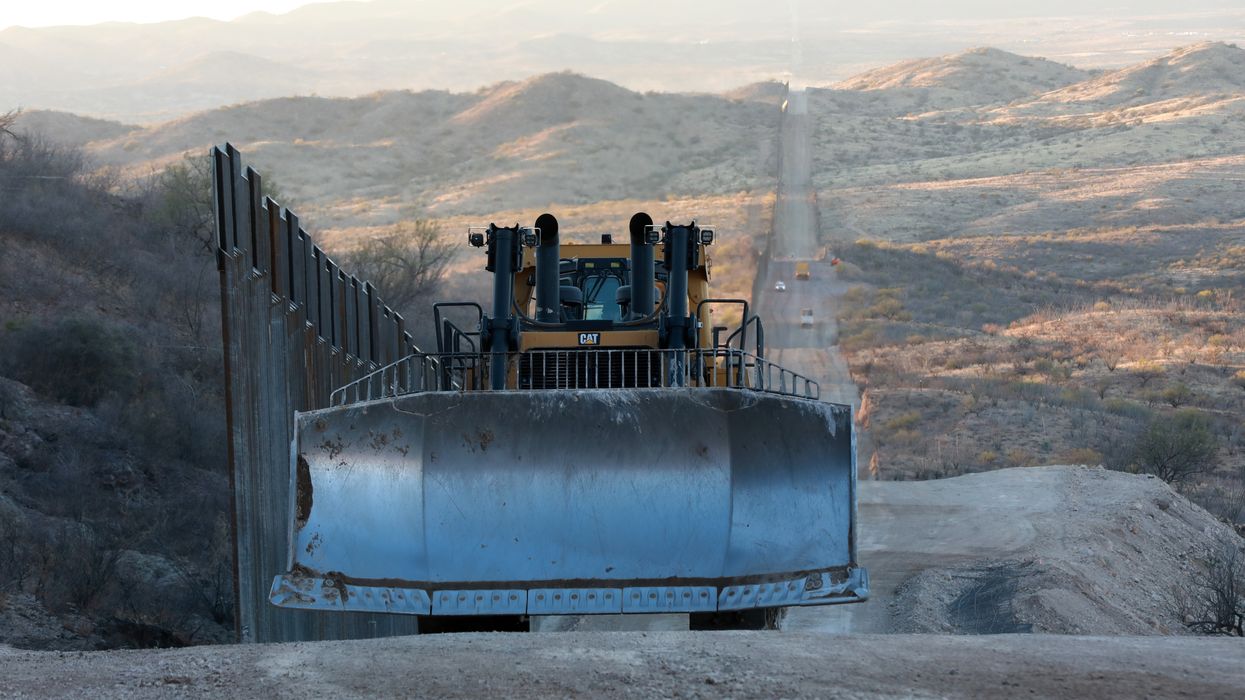 "Every acre of habitat left in the Rio Grande Valley is irreplaceable," said one advocate. "We can't afford to lose more of it to a useless, medieval wall."
Environmental protection advocates and immigrant rights campaigners expressed horrow Wednesday over a Department of Homeland Security plan entered into the Federal Register that will waive more than two dozen laws in order to expedite the construction of the U.S.-Mexico border wall.
The "notice of determination" was entered under Section 102 of the Illegal Immigration Reform and Immigration Responsibility Act, which was signed by former President Bill Clinton in 1996, and said Secretary of Homeland Security Alejandro Mayorkas "has determined, pursuant to law, that it is necessary to waive certain laws, regulations, and other legal requirements."
The 26 laws—which include the National Environmental Policy Act, the Endangered Species Act, the Migratory Bird Conservation Act, and the Native American Graves Protection and Repatriation Act—are being set aside "to ensure the expeditious construction of barriers and roads in the vicinity of the international land border in Starr County, Texas," the Federal Register said.
The waiver will allow construction through the Lower Rio Grande Valley National Wildlife Refuge and could threaten endangered species including ocelots, as well as the plant species Zapata bladderpod and prostrate milkweed, said the Center for Biological Diversity (CBD).
Voces Unidas Rio Grande Valley said it was "disappointed, but not surprised" by DHS's plan and noted that it will further limit the access to green spaces that area residents have.
Mayorkas' determination marks the first time the Biden administration has used its waiver authority under the REAL ID Act of 2005 to override federal laws.
The Trump and George W. Bush administrations used the authority in all four states that border Mexico to build walls and roads that they claimed were "an impediment" to the construction. Environmental groups have long condemned the REAL ID Act and its waiver authority.

Laiken Jordahl, Southwest conservation advocate for CBD, said it was "disheartening to see President Biden stoop to this level" in order to "build ineffective wildlife-killing border walls" that international advocates say also violates human rights.
"Starr County is home to some of the most spectacular and biologically important habitat left in Texas and now bulldozers are preparing to rip right through it," said Jordahl. "This is a horrific step backwards for the borderlands."
The proposal is the Biden administration's latest escalation of its anti-immigration policies and follows an expansion of the Trump-era Title 42 policy and a rule barring entry into the U.S. for asylum seekers who can't prove they applied for asylum in another country.
"Every acre of habitat left in the Rio Grande Valley is irreplaceable," said Jordahl. "We can't afford to lose more of it to a useless, medieval wall that won't do a thing to stop immigration or smuggling. President Biden's cynical decision to destroy a wildlife refuge and seal the beautiful Rio Grande behind a grotesque border wall must be stopped."
The proposal was announced a month after the federal government's own watchdog, the Government Accountability Office, released a report saying that border wall construction under Trump damaged native plants, helped spread invasive species, disrupted migration patterns for endangered species, and destroyed Indigenous burial grounds and sacred sites.
"There's no end to this insanity," said historian Greg Grandin of Biden's plan to fast-track the wall's construction.

News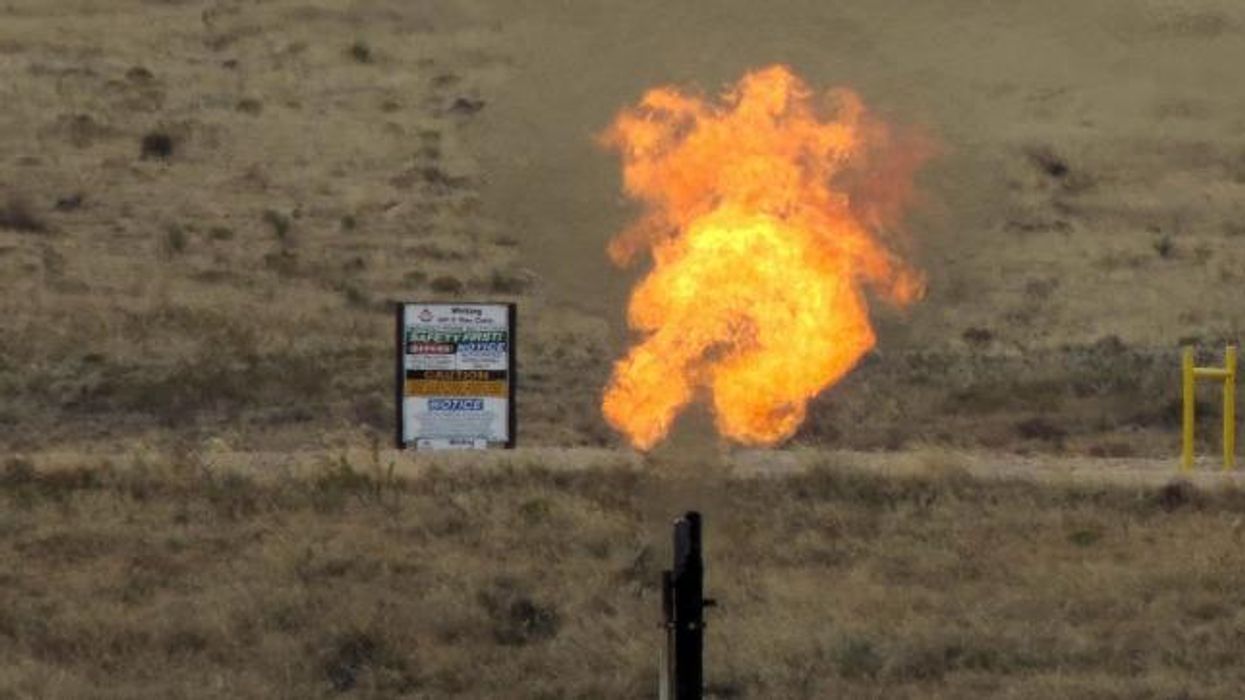 "It is time for the White House to put the public interest and our climate future ahead of fossil fuel industry profits," said one campaigner.

As the U.S. Department of Energy announced that the nation set a new record for fossil gas exports during the first half of 2023, green advocacy groups on Wednesday implored the Biden administration to "put the public interest and our climate future ahead of fossil fuel industry profits" by halting gas projects and exports.
According to the U.S. Energy Information Administration (EIA), "the United States exported more natural gas in the first half of 2023... than it did in the same period of any previous year," with exports averaging 20.4 billion cubic feet per day. The U.S. is the world's leading liquefied natural gas (LNG) exporter.
"Record exports of fossil fuels are a direct result of Biden administration policies that are expanding fracking, pipelines, and LNG export facilities, all of which threaten to lock the world into more climate-warming emissions from fossil fuels," Jim Walsh, policy director at the group Food & Water Watch, said in a statement.
"These policies are bad news for our climate and public health, but will also continue to push up energy prices for U.S. consumers, and will slow the transition to more affordable, clean renewable energy options," Walsh added.
Tyson Slocum, director of the energy program at the consumer advocacy group Public Citizen, accused the Biden administration of largely ignoring an 85-year-old federal mandate in the Natural Gas Act requiring exports to most countries to be "consistent with the public interest."
"As a result, our record gas exports expose American households to higher energy prices and increased price volatility, poison Black and Brown communities who bear the brunt of LNG expansion on the U.S. Gulf Coast, and exacerbate the climate crisis," Slocum said. "The exports also drive increased domestic fracking and promote fossil fuels that compete with renewable energy."
"The Biden administration must halt all export authorizations until it acknowledges the impact record exports have on worsening domestic energy security for vulnerable Americans and commits to respect the public interest mandate," he added.
In addition to approving or backing climate-wrecking fossil fuel expansion including the Willow Project in Alaska, the Mountain Valley Pipeline in West Virginia, and oil drilling on public lands and offshore, the Biden administration has supported and expanded LNG projects at home and abroad with a special focus on export infrastrcture.
Reacting to the EIA figures, Walsh said that "President Biden has a chance to reverse this dangerous trend. He can match his climate rhetoric with real climate action by determining that the proposed Calcasieu Pass 2... project in Louisiana, which would be the country's largest export facility for fossil gas, is not in the public interest."
"It is time for the White House to put the public interest and our climate future ahead of fossil fuel industry profits," he added.
News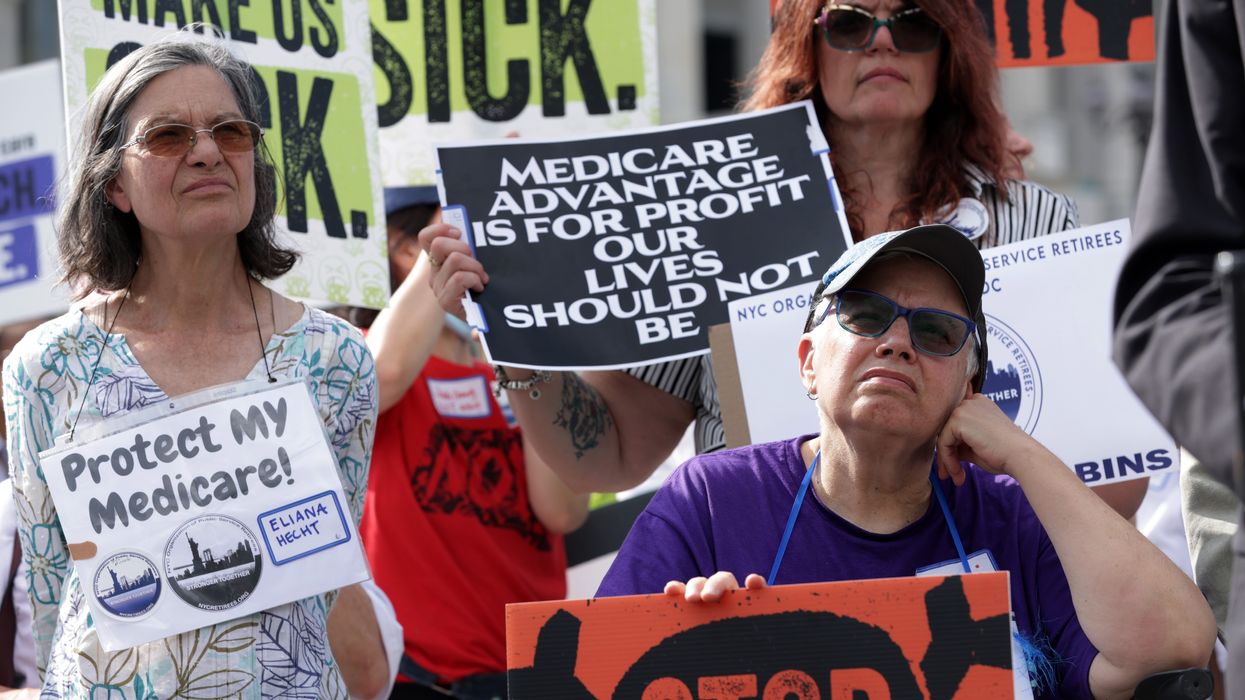 "Medicare Advantage is just another example of the endless greed of the insurance industry poisoning American healthcare," says a new report from Physicians for a National Health Program.
A report published Wednesday estimates that privately run, government-funded Medicare Advantage plans are overcharging U.S. taxpayers by up to $140 billion per year, a sum that could be used to completely eliminate Medicare Part B premiums or fully fund Medicare's prescription drug program.
Physicians for a National Health Program (PNHP), an advocacy group that supports transitioning to a single-payer health insurance system, found that Medicare Advantage (MA) overbills the federal government by at least $88 billion per year, based on 2022 spending.
That lower-end estimate accounts for common MA practices such as upcoding, whereby diagnoses are piled onto a patient's risk assessment to make them appear sicker than they actually are, resulting in a larger payment from the federal government.
But when accounting for induced utilization—"the idea that people with supplemental coverage are likely to use more health care because their insurance pays for more of their cost"—PNHP estimated that the annual overbilling total could be as high as $140 billion.

"This is unconscionable, unsustainable, and in our current healthcare system, unremarkable," says the new report. "Medicare Advantage is just another example of the endless greed of the insurance industry poisoning American healthcare, siphoning money from vulnerable patients while delaying and denying necessary and often lifesaving treatment."
Even if the more conservative figure is accurate, PNHP noted, the excess funding that MA plans are receiving each year would be more than enough to expand traditional Medicare to cover dental, hearing, and vision. Traditional Medicare does not currently cover those benefits, which often leads patients to seek out supplemental coverage—or switch to an MA plan.
The Congressional Budget Office has estimated that adding dental, vision, and hearing to Medicare and Medicaid would cost just under $84 billion in the most costly year of the expansion.

"While there is obvious reason to fix these issues in MA and to expand traditional Medicare for the sake of all beneficiaries," the new report states, "the deep structural problems with our healthcare system will only be fixed when we achieve improved Medicare for All."
Properly spent, these overpayments could make a huge difference in the lives of Medicare beneficiaries. We could either:

💰 Totally eliminate Medicare Part B premiums

💊 Fund the entire Medicare Part D prescription drug program

🦷 Establish dental, hearing, and vision coverage pic.twitter.com/Q2zEBMMnaZ
— Physicians for a National Health Program (@PNHP) October 4, 2023
Bolstered by taxpayer subsidies, Medicare Advantage has seen explosive growth since its creation in 2003 even as it has come under fire for fraud, denying necessary care, and other abuses. Today, nearly 32 million people are enrolled in MA plans—more than half of all eligible Medicare beneficiaries.
Earlier this year, the Biden administration took steps to crack down on MA overbilling, prompting howls of protest and a furious lobbying campaign by the industry's major players, including UnitedHealth Group and Humana. Relenting to industry pressure, the Biden administration ultimately agreed to phase in its rule changes over a three-year period.
Leading MA providers have also faced backlash from lawmakers for handing their top executives massive pay packages while cutting corners on patient care and fighting reforms aimed at rooting out overbilling.
As PNHP's new report explains, MA plans are paid by the federal government as if "their enrollees have the same health needs and require the same levels of spending as their traditional Medicare counterparts," even though people who enroll in MA plans tend to be healthier—and thus have less expensive medical needs.
"There are several factors that potentially contribute to this phenomenon," PNHP's report notes. "Patients who are sicker and thus have more complicated care needs may be turned off by limited networks, the use of prior authorizations, and other care denial strategies in MA plans. By contrast, healthier patients may feel less concerned about restrictions on care and more attracted to common features of MA plans like $0 premiums and additional benefits (e.g. dental and vision coverage, gym memberships, etc.). Insurers can also use strategies such as targeted advertising to reach the patients most favorable to their profit margins."
A KFF investigation published last month found that television ads for Medicare Advantage "comprised more than 85% of all airings for the open enrollment period for 2023."
"TV ads for Medicare Advantage often showed images of a government-issued Medicare card or urged viewers to call a 'Medicare' hotline other than the official 1-800-Medicare hotline," KFF noted, a practice that has previously drawn scrutiny from the U.S. Senate and federal regulators.
PNHP's report comes days after Cigna, a major MA provider, agreed to pay $172 million to settle allegations that it submitted false patient diagnosis data to the federal government in an attempt to receive a larger payment.
Dr. Ed Weisbart, PNHP's national board secretary, toldThe Lever on Wednesday that such overpayments are "going directly into the profit lines of the Medicare Advantage companies without any additional health value."
"If seniors understood that the $165 coming out of their monthly Social Security checks was going essentially dollar for dollar into profiteering of Medicare Advantage, they would and should be angry about that," said Weisbart. "We think that we pay premiums to fund Medicare. The only reason we have to do that is because we're letting Medicare Advantage take that money from us."
News
Independent, nonprofit journalism needs your help.
Please Pitch In
Today!