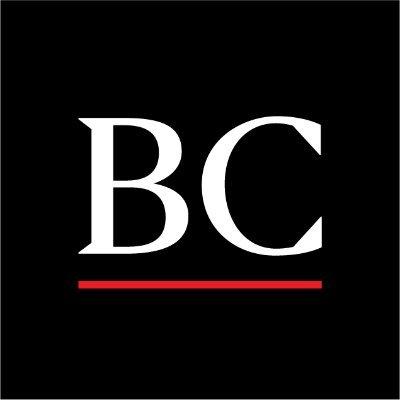 Governor DeSantis Signs Election Crimes Law Expanding Statewide Prosecutor's Power to Target People with Past Convictions; Civil and Voting Rights Groups Respond
The new law is an unnecessary and wasteful expansion of state prosecutorial power that could intimidate eligible voters with past convictions from exercising their right to vote.
TALLAHASSEE, Florida
Yesterday, Florida Gov. Ron DeSantis signed into law Senate Bill 4B (SB 4B), an unnecessary and harmful expansion of the Office of Statewide Prosecution's ("OSP") authority to investigate and prosecute certain crimes related to voting, petition activities, and voter registration.
SB 4B was quickly introduced and signed into law after multiple Florida courts concluded that the OSP lacked the authority to prosecute some of the 20 people with past convictions who were arrested last August, after investigations by the Office of Election Crimes and Security, for what appear to be honest mistakes about their eligibility to vote. Rather than fix Florida's complex and unnavigable system for people with past felony convictions to determine their voting eligibility, this new law gives Governor DeSantis and his political allies more authority to prosecute alleged voting misconduct that a local prosecutor might not be willing to prosecute because the evidence fails to show an individual willfully broke the law.
A coalition of non-partisan civil and voting rights groups, including NAACP Florida, ACLU of Florida, Common Cause Florida, All Voting is Local Action, Latino Justice PRLDEF, League of Women Voters of Florida, Legal Defense Fund, and Brennan Center for Justice at NYU Law signed joint testimony opposing the bill.
NAACP Florida, ACLU of Florida, Common Cause Florida, League of Women Voters ofFlorida, Legal Defense Fund, and the Brennan Center for Justice at NYU Law responded to yesterday's signing with the following statement:
"In the face of losses in the courts, Gov. Ron DeSantis and the Florida Legislature have decided to change the rules themselves. Yesterday's signing marks a new low, with a majority of state lawmakers – despite compelling arguments against the bill by the minority – giving DeSantis and his administration more authority to prosecute Floridians with past convictions who have made honest mistakes about their voting eligibility. It is not the voters who are at fault. It is the State of Florida that created this problem in reaction to voters' passage of Amendment 4. The DeSantis Administration and the state legislature made it nearly impossible for people with past convictions to determine their eligibility to vote and the state continues to refuse to provide any meaningful guidance to ensure that these Floridians can find out whether they're eligible to vote.
"Instead, state leaders have doubled down on their fruitless hunt for widespread voter fraud, which doesn't exist, as evidenced by the Office of Election Crimes and Security's very own data. This new law unfairly targets voters with past convictions, particularly Black Floridians, who have been disproportionately impacted by the prosecutions led by the DeSantis Administration.
"We are deeply concerned about the consequences: the law will only further intimidate Black and brown voters, risk further prosecutions of Floridians with past convictions for their inability to navigate an unnavigable system for determining their eligibility to vote, and disenfranchise eligible voters with past convictions from participating in our democracy."
The Brennan Center for Justice is a nonpartisan law and policy institute. We strive to uphold the values of democracy. We stand for equal justice and the rule of law. We work to craft and advance reforms that will make American democracy work, for all.
(646) 292-8310
LATEST NEWS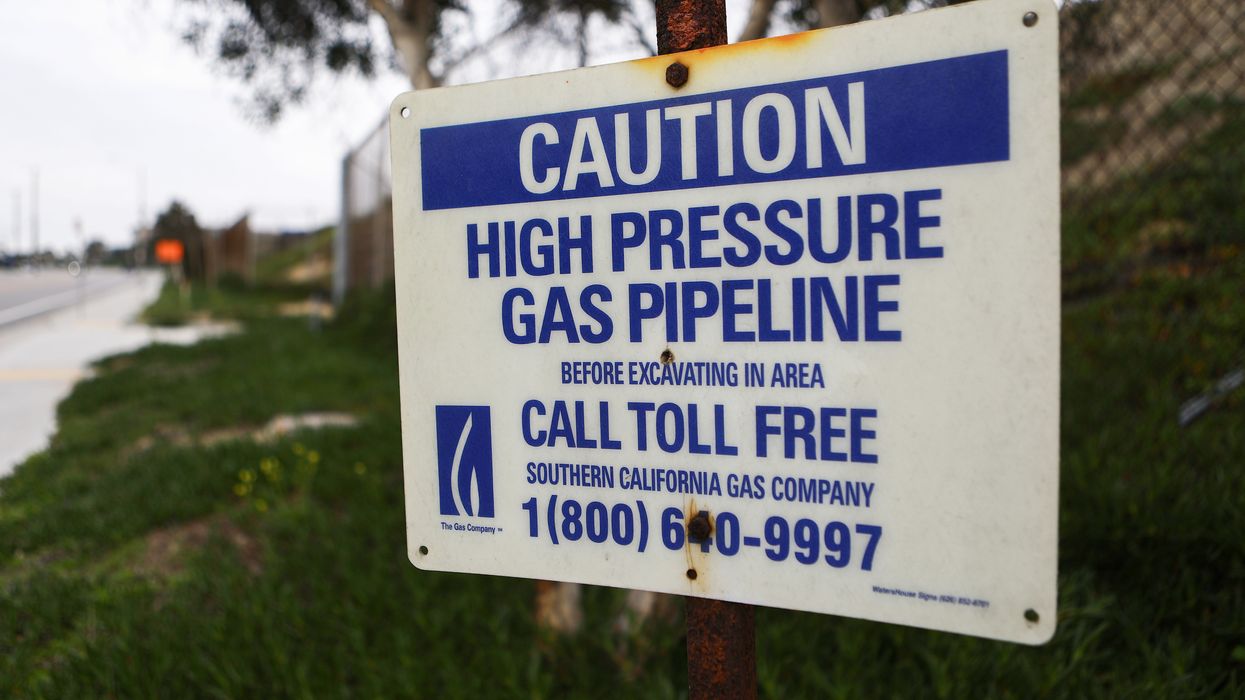 "CO2 spewing from a ruptured pipeline can suffocate humans and animals without notice," more than a dozen House Democrats wrote to President Joe Biden.

Reps. Ilhan Omar and Chuy Garcia led a group of House Democrats on Tuesday in urging President Joe Biden to put a moratorium on federal permitting for new CO2 pipelines—infrastructure at the center of unproven carbon capture efforts—until robust safety regulations are finalized, warning that the current regulatory vacuum is a serious threat to public health.

"As an invisible and odorless asphyxiant, CO2 spewing from a ruptured pipeline can suffocate humans and animals without notice," Omar (D-Minn.), Garcia (D-Ill.), and 11 other lawmakers wrote in a letter to Biden. "Transporting CO2 under the extremely high pressure required to maintain a supercritical fluid state can cause ruptures that 'unzip' a pipeline over long distances, allowing CO2 to escapebefore the flow can be stopped."
The House Democrats called on the president to use his executive authority to place a moratorium on federal CO2 pipeline permits until the Pipeline and Hazardous Materials Safety Administration (PHMSA) completes work on safety regulations that the agency announced last year.

The lawmakers noted that "current regulations do not cover pipelines transporting CO2 as a gas or subcritical liquid, and are tailored to address the transport of hydrocarbon hazardous liquids, such as crude oil and refined petroleum products, which carry vastly different safety risks."
"New pipeline infrastructure will invariably put more communities in danger given the complexity of transporting CO2 thousands of miles."
There are currently around 5,000 miles of carbon dioxide pipelines in the U.S., according to the PHMSA, and analysts say that most of the existing pipelines are used for enhanced oil recovery—a process that involves pumping captured CO2 into oil wells in an effort to produce more oil.
But the Biden administration is pushing for an expansion of CO2 pipelines as part of what climate advocates say is a misguided and irresponsible buildout of carbon capture and storage infrastructure that's supported by the fossil fuel industry.
The bipartisan infrastructure law that Biden signed in 2021 boosts a tax credit that will incentivize the proliferation of CO2 pipelines, which have prompted major safety concerns and opposition from local communities. Jesse Jenkins, a professor of engineering at Princeton University, toldNPR that the U.S. could have more than 65,000 miles of CO2 pipelines within the next few decades.
The Democratic lawmakers point to NPR's reporting in their letter, writing that their concerns about the safety of the carbon dioxide infrastructure "are exemplified by the 2020 rupture of a pipeline, operated by Denbury Gulf Coast Pipelines, transporting CO2 in Satartia, Mississippi."
Earlier this year, NPRdocumented the harrowing experience of Satartia residents impacted by the rupture. One emergency worker said the terrifying scene "looked like you were going through the zombie apocalypse."
On Feb. 22, 2020, a clear Saturday after weeks of rain, Deemmeris Debra'e Burns, his brother and cousin decided to go fishing. They were headed home in a red Cadillac when they heard a boom and saw a big white cloud shooting into the evening sky.

Burns' first thought was a pipeline explosion. He didn't know what was filling the air, but he called his mom, Thelma Brown, to warn her to get inside. He told her he was coming.

Brown gathered her young grandchild and great-grandchildren she was watching, took them into her back bedroom, and got under the quilt with them. And waited...

Little did she know, her sons and nephew were just down the road in the Cadillac, unconscious, victims of a mass poisoning from a carbon dioxide pipeline rupture. As the carbon dioxide moved through the rural community, more than 200 people evacuated and at least 45 people were hospitalized. Cars stopped working, hobbling emergency response. People lay on the ground, shaking and unable to breathe.
The lawmakers warned that "new pipeline infrastructure will invariably put more communities in danger given the complexity of transporting CO2 thousands of miles with what could create dozens of points of entry and exit for CO2."
"Since PHMSA has authority over the safety of CO2 pipelines, states confront preemption issues, restricting their ability to protect residents from the dangers CO2 pipelines pose," the lawmakers wrote. "The absence of strong regulations leaves urban and frontline communities at greater risk, as carbon capture and storage, which depends on CO2 pipelines to function, rises in prominence."
The PHMSA is expected to release its updated regulations next year.

Jim Walsh, policy director of Food & Water Watch (FWW), applauded the lawmakers' call for a moratorium, saying that "communities across the country are opposing these carbon capture pipelines because they understand the risks they pose to their health and safety." FWW is one of the more than 150 environmental justice groups that demanded a moratorium in May.
"President Biden needs to use his authority to immediately enact a moratorium on permits for these dangerous projects," Walsh said Tuesday.
News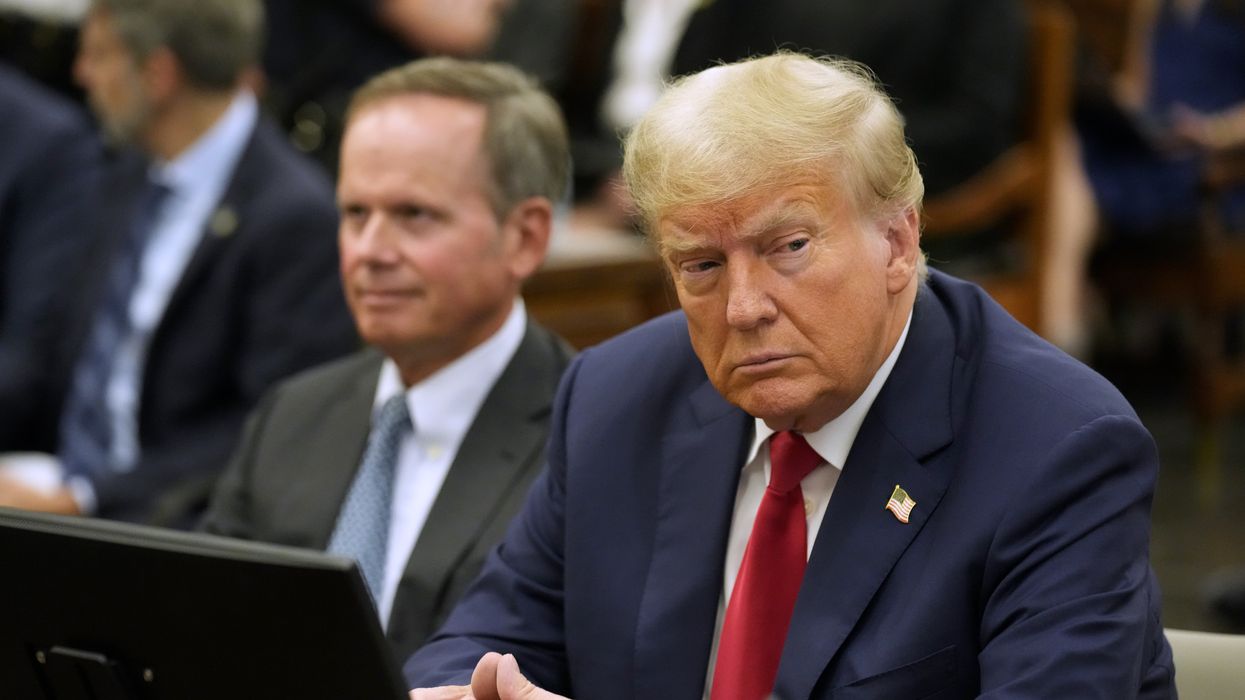 "Personal attacks on members of my court staff are unacceptable, inappropriate, and I will not tolerate them in any circumstances," said Justice Arthur Engoron.
In a New York on Tuesday afternoon, Justice Arthur Engoron issued a gag order against former President Donald Trump and said he would face further "serious sanctions" if he issues any more threats or public comments against the judge, his staff, or the court where Trump is on trial for civil fraud.
Engoron, who sits on the New York City Civil and State Supreme Court, issued the order shortly after the Republican 2024 presidential candidate's claimed on social media that Engoron's clerk is "running this case against" him.
"Consider this statement a gag order forbidding all parties from posting, emailing, or speaking publicly about any of my staff," he said. "Personal attacks on members of my court staff are unacceptable, inappropriate, and I will not tolerate them in any circumstances."
During a lunch break on Tuesday, Trump posted a photo of the clerk, attorney Allison Greenfield, with U.S. Senate Majority Leader Chuck Schumer (D-N.Y.) and called her "Schumer's girlfriend."

"How disgraceful! This case should be dismissed immediately," he wrote on Truth Social in a post that Engoron ordered him to delete.
On Monday as the trial opened, Trump called the proceedings a "scam," "a continuation of the single greatest witch hunt of all time," and "an attempt to hurt me in an election."
The judge noted on Tuesday that he had "warned counsel off the record about the former president's comments yesterday, but the warning went unheeded," according toThe Hill.
The case is one of four pending civil and criminal cases against the former president and centers on allegations that Trump inflated the value of his assets in New York.
As Common Dreamsreported on Monday, advocates are expressing concern for the safety of jurors in the four trials due to Trump's repeated claims that he will not "get a fair trial" and comments he's made regarding his legal troubles including, "If you go after me, I will come after you."
He has also targeted U.S. District Judge Tanya Chutkan, who is presiding over a case in Washington regarding Trump's alleged 2020 election interference, on social media.

Katie Phang, host of "The Katie Phang Show" on MSNBC, predicted that "this is the first of many gag orders against Trump that will be issued by Justice Engoron in this case."

News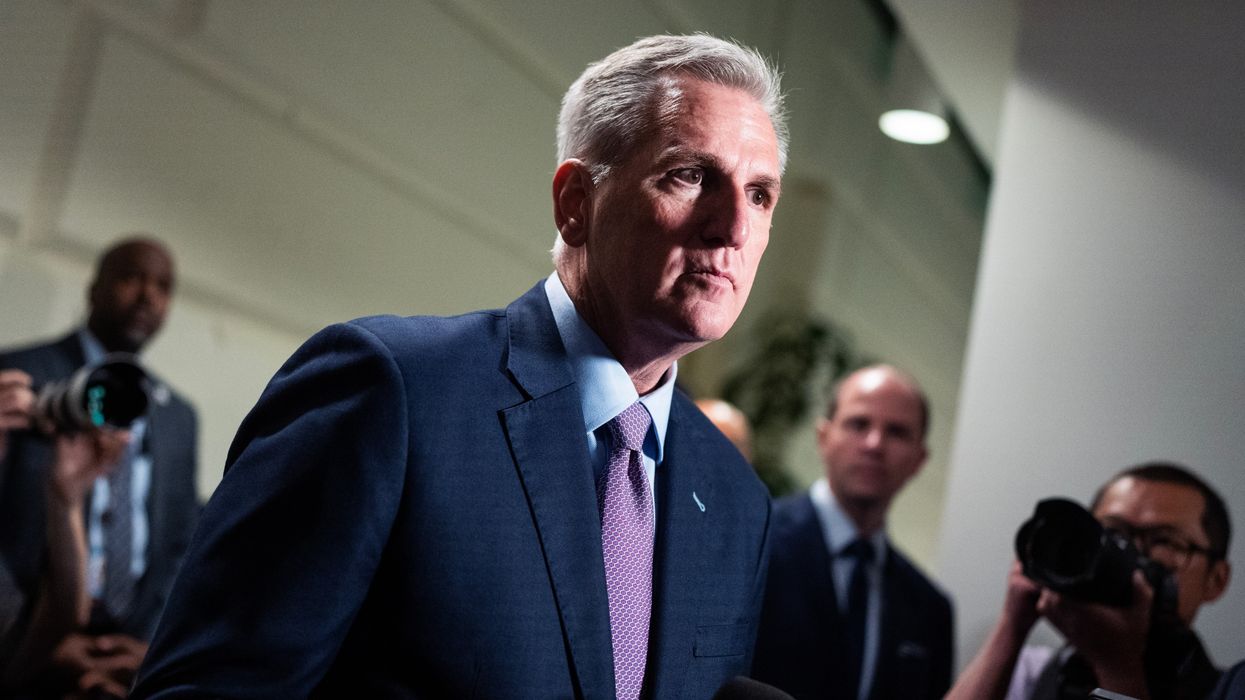 "In less than a year, Kevin McCarthy has proven himself to be the weakest House speaker in modern history," said Rep. Bill Pascrell.
For the first time in U.S. history, the House of Representatives voted to oust its own leader Tuesday after a motion by far-right Republican Rep. Matt Gaetz of Florida to vacate the appointment of Speaker of the House Kevin McCarthy's speakership passed with eight GOP votes and the support of every Democrat present.
The 216-210 vote to remove McCarthy (R-Calif.) came after his allies failed to come up with enough votes to table the motion to vacate.
In addition to Gaetz, the Republicans who voted for the motion to vacate were: Reps. Andy Biggs (Az.), Ken Buck (Col.), Tim Burchett (Tenn.), Eli Crane (Az.), Bob Good (La.), Nancy Mace (S.C.), and Matt Rosendale (Mt.).
"All Americans should watch this latest spectacle and know House Republicans have no business running a lemonade stand let alone the Congress."

Those lawmakers have accused McCarthy of being insufficiently conservative. They were incensed by his deal with the White House to raise the debt limit earlier this year and have demanded the House make even deeper cuts to social safety net programs than the deal contained.
The pro-democracy group Stand Up America said in a statement that "today's vote to remove Kevin McCarthy as speaker shows how intent ultra-MAGA Republicans are on sowing chaos and dysfunction, rather than actually governing on behalf of the American people."
"It's clear who is really in charge of the GOP Conference: Matt Gaetz and his band of political arsonists," the group added. "MAGA Republicans' sole agenda is to grind the federal government to a halt, use their power to exact political revenge, and attack our democracy and basic freedoms. We can't expect the same election deniers who tried to overthrow the will of voters on January 6th to legislate for the American people now."
On Monday, Gaetz accused McCarthy of making a "secret side deal" with President Joe Biden to provide more funding for Ukraine.
"It is going to be difficult for my Republican friends to keep calling President Biden 'feeble' while he continues to take Speaker McCarthy's lunch money in every negotiation," Gaetz said.
McCarthy's chances of remaining in the speaker's chair took a big hit earlier Tuesday when House Minority Leader Hakeem Jeffries (D-N.Y.) signaled that Democrats woulddo nothing to help salvage the speaker's chair, vowing instead to vote in favor of his ouster.

"Given their unwillingness to break from MAGA extremism in an authentic and comprehensive manner, House Democratic leadership will vote yes on the pending Republican motion to vacate the chair," Jeffries wrote in a Dear Colleague letter.
Congressional Progressive Caucus Chair Pramila Jayapal (D-Wash.) told reporters Tuesday that "we are not voting in any way that will help Republicans."

"There is reason after reason to just let Republicans deal with their own problems," she added. "Let them wallow in their pigsty of incompetence and inability to govern."

A new acting speaker pro tempore, Rep. Patrick McHenry (R-N.C.), will now take the gavel until someone is elected to take McCarthy's place.
Responding to McCarthy's pending ouster in a statement ahead of the final vote, Rep. Bill Pascrell (D-N.J.) said that "in less than a year, Kevin McCarthy has proven himself to be the weakest House speaker in modern history."
"Every decision Mr. McCarthy has made was with eyes only on the speaker's gavel," he continued. "Governance and trust have been secondary. Mr. McCarthy made corrupt bargains with right-wing extremists to seize power. He handed these misfits the tools they now wield against him so let him negotiate with these wolves."
"All Americans should watch this latest spectacle and know House Republicans have no business running a lemonade stand let alone the Congress," Pascrell said. "The House Republican majority can decide who they want to be speaker of the House. But the speaker cannot count on me to save him from the inmates he empowered in the Republican asylum."

News
Independent, nonprofit journalism needs your help.
Please Pitch In
Today!