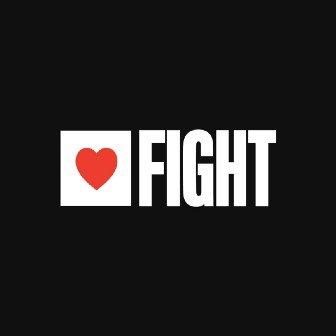 For Immediate Release
Contact:
Email:,press@fightforthefuture.org
Confirm Gigi Sohn. 40 groups say a fully staffed FCC is essential for reproductive rights
Today, 40 reproductive rights, racial justice, and privacy advocacy groups released alettercalling on the Senate to immediately confirm Gigi Sohn to the fifth seat on the Federal Communications Commission (FCC). In the letter the groups say, "the FCC has a role to play protecting reproductive rights, but they can't until Gigi Sohn is confirmed."
The letter comes on the heels of right-wing outlets, like Breitbart, maliciously attacking Sohn's sexuality and spreading baseless accusations like Sohn 'opposing' efforts to combat sexual trafficking. These attacks draw on dangerous homophobic falsehoods that portray LGBTQ+ people as predators and a threat to society.
Fed up with Senate Democrats' inaction and silence, the organizations have released this letter to declare their support for Sohn. The letter highlights concerns that a deadlocked FCC is unable to "protect the safety and rights of people seeking, providing, and facilitating abortion care."

"Following the Supreme Court's decision in Dobbs v. Jackson, unregulated data collection has reached a point of crisis. Our country's lack of constitutional privacy protections now enables the mass-scale tracking and criminalization of those seeking abortion healthcare. Location data from cell phones can be used as evidence to prosecute those who travel out of state to get an abortion," the letter reads. "This mass surveillance dragnet is not only harmful to the public at large and our democracy—it puts the lives of abortion patients and providers in danger. The FCC has clear authority over restricting these abusive data collection practices. But with Sohn still waiting to break the current deadlock, it cannot act."
The letter goes on to exemplify the surveillance of people seeking abortions, "in 2016 an advertising company working with anti-abortion groups used "mobile geo-fencing" to pinpoint the location of women sitting in a Planned Parenthood waiting room, and sent them anti-choice ads in an attempt to dissuade them from getting an abortion." Such tactics will become more commonplace now that states like Texas and Oklahoma have deputized people to surveil their loved ones and neighbors through so-called "vigilante" laws.
Abortion surveillance isn't the only concern highlighted. The letter also mentions that "civil rights groups in particular have been warning the government for years that the blanket surveillance hidden in our everyday devices poses a substantial threat to privacy rights, personal safety, and the lives of Black and brown people."
The groups end the letter by saying, "the Senate must take action to confirm Sohn and in doing so, it will be signaling that clear parameters are needed to protect consumers from being involuntarily recorded or tracked. Continued failure to appoint Sohn will result in unjust arrests and the proliferation of a surveillance state that jeopardizes the lives of many thousands of people."
The letter is signed by Fight for the Future, Accountable Tech, Advocacy for Principled Action in Government, Aspiration, California LGBT Arts Alliance, Defending Rights & Dissent, Digital Defense Fund, Digital Equity Research Center, Electronic Privacy Information Center (EPIC), FREE! Families Rally for Emancipation and Empowerment, GLAAD, Institute for Local Self-Reliance, JusticeLA Coalition, Kairos Action, Lucy Parsons Lab, Media Alliance, MediaJustice, MPower Change Action Fund, Muslim Advocates, Muslim Counterpublics Lab, National Center for Transgender Equality, Open Markets Institute, OpenMedia, Privacy Right Clearinghouse, Pro-Choice North Carolina, Pro-Choice Washington, Progressive Technology Project, Public Citizen, Reframe Health and Justice, Restore The Fourth, RootsAction.org, Secure Justice, Surveillance Technology Oversight Project, Tech for Good Asia, The Sex Workers Project of the Urban Justice Center, The Tech Oversight Project, UCLA Center on Race & Digital Justice, UltraViolet Action, WA People's Privacy, and Women's March. Click here to read the full letter.
Fight for the Future is a group of artists, engineers, activists, and technologists who have been behind the largest online protests in human history, channeling Internet outrage into political power to win public interest victories previously thought to be impossible. We fight for a future where technology liberates -- not oppresses -- us.
(508) 368-3026
LATEST NEWS
"Come on Neal, you can't be against a wealth tax? Are you?"
California Congressman Ro Khanna on Friday said he would like to debate Neal Katyal, a prominent liberal pundit and former acting solicitor general under the Obama administration, over a proposed wealth tax that is now at the heart of a case before the U.S. Supreme Court.
The case in question, Moore v. United States, focuses on the authority of Congress to tax unrealized financial gains of wealthy individuals.

As reported earlier this month by The Lever's Julia Rock, Katyal filed an amicus brief in the case on behalf of Saving America's Family Enterprises (SAFE), "an anonymously funded group—whose board includes corporate lobbyist," opposing the wealth tax.
In a tweet on Friday, Khanna, a progressive Democrat who served as national co-chair of the Bernie Sanders 2020 presidential campaign, suggested he and Katyal have a public debate on Mehdi Hasan's MSNBC show about the need for a wealth tax.
"I really was surprised by this," said Khanna, referencing the revelations about Katyal's involvement in the case, "as anyone who cares deeply about threats to our democracy as you do should recognize the problem of massive income inequality and the concentration of wealth." Both Khanna and Katyal graduated from Yale Law School.
If the Supreme Court rules in favor of the plaintiffs in Moore, experts have said it could have far-reaching implications for how certain kinds of wealth are taxed and could put significant federal revenue at risk.

Khanna said: "Come on Neal, you can't be against a wealth tax? Are you? Massive income inequality is adding flames to threats to democracy."

While many Americans likely know him from his frequent appearances on MSNBC, where he is a paid contributor weighing in on legal and judicial matters, Katyal has also had a long career as a corporate lawyer representing the interests of some of the world's most profitable and powerful companies. As Rock noted in her reporting:
In recent years, Katyal has helped Nestlé defend itself in a child slavery case before the Supreme Court and represented Johnson & Johnson in its bid to use bankruptcy to block lawsuits from cancer victims.

Listed on the Katyal-authored amicus brief alongside SAFE is the group's senior adviser, former Louisiana Democratic senator John Breaux, who also lobbies for ExxonMobil, Norfolk Southern, and Boeing—corporations whose top executives could have a financial interest in the outcome of the case. Breaux also lobbies for billionaire financial magnate and Democratic megadonor James Simons.

SAFE is organized as a so-called social welfare nonprofit, which allows it to hide the identity of its donors and avoid taxes while spending money to influence policy decisions.

Responding to Rock's reporting earlier this week, Aeon senior editor Sam Haselby said: "You'd think a lawyer arguing on behalf of child slavery in Africa and against the billionaire tax would be a far-right figure. But he's an MSNBC fixture, Yale Law alum, and Obama Democrat."
Common Dreams reached out to Katyal for comment about Khanna's invitation to debate, but did not receive a response by publication time.

News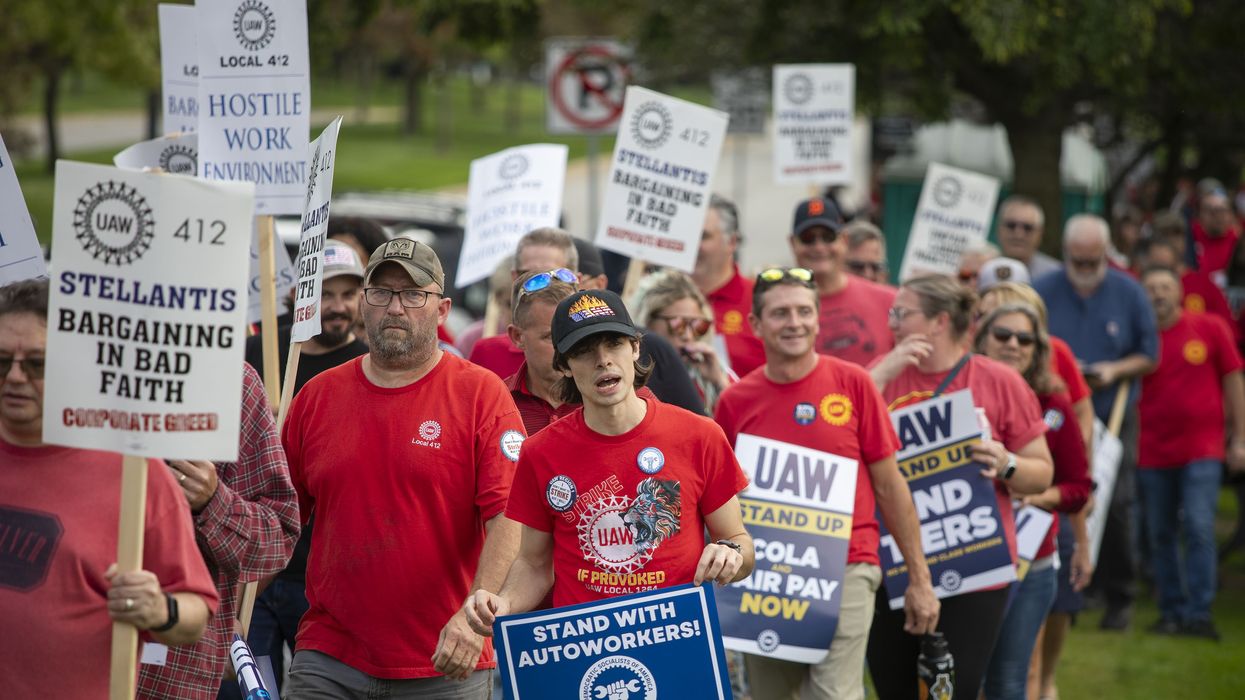 "We will shut down parts distribution until those two companies come to their senses and come to the table with a serious offer," said United Auto Workers president Shawn Fain.
This is a developing story... Check back for possible updates...

United Auto Workers president Shawn Fain announced Friday that the union is expanding its strikes to every General Motors and Stellantis parts distribution facility in the U.S., a significant escalation that comes as the companies continue to reject workers' demands for major contract improvements.
"We will shut down parts distribution until those two companies come to their senses and come to the table with a serious offer," Fain said in a video update. "The plants that are already on strike will remain on strike."
For now, Ford will be spared additional walkouts, with Fain pointing to "real progress" with the company at the bargaining table. Fain specifically cited positive developments in the company's proposals to end wage tiers, restore cost-of-living adjustments that were suspended more than a decade ago amid the auto industry crisis, and more.
"Ford is showing they're serious about reaching a deal," said Fain. "At GM and Stellantis, it's a different story."
The strike expansion comes a week after nearly 13,000 UAW members walked off the job at three GM, Ford, and Stellantis following the expiration of their contracts with the Big Three.
The UAW is utilizing what it has dubbed a "stand-up strike" strategy, whereby members are called on to walk off the job at selective plants rather than all at once. The union says the tactic will maximize its leverage in negotiations and keep the companies off balance.
"We can and will go all out if our national leadership decides the companies aren't willing to move," Fain said Friday. "Right now we think we can get there. Stellantis and GM, in particular, are going to need some serious pushing."
"The public is on our side, and the members of the UAW are ready to stand up," said Fain. "We invite and encourage everyone who supports our cause to join us on the picket line, from our friends and families all the way up to the president of the United States."
News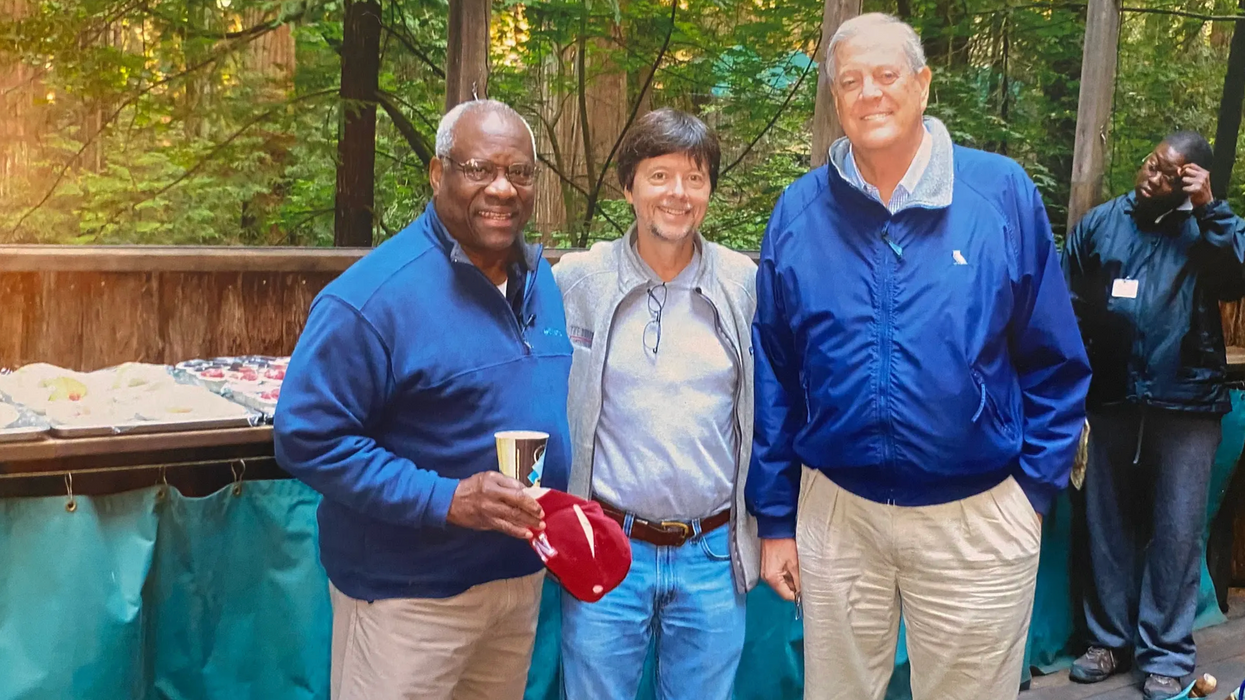 "It's not Groundhog Day: Even more Clarence Thomas corruption has been uncovered."
The investigative outlet ProPublicarevealed Friday that U.S. Supreme Court Clarence Thomas has secretly attended at least two donor events for the powerful Koch network during his tenure on the high court, serving as a "fundraising draw" for the right-wing organization that has used dark money to shape the nation's political system, boost fossil fuels, and fight climate regulations.
Citing former Koch network employees and a major donor, ProPublica reported that Thomas was invited to speak at the events "in the hopes that such access would encourage donors to continue giving."
The outlet describes one donor event that took place in Palm Springs, California in January 2018. Thomas reportedly took a private jet to the gathering but never disclosed the flight in "an apparent violation of federal law requiring justices to report most gifts," ProPublica noted.
A spokesperson for the Koch network—which was founded by the billionaire oil tycoons Charles and David Koch—told ProPublica that it did not pay for Thomas' private jet flight.
"Thomas' involvement in the events is part of a yearslong, personal relationship with the Koch brothers that has remained almost entirely out of public view," ProPublica reported. "It developed over years of trips to the Bohemian Grove, a secretive all-men's retreat in Northern California. Thomas has been a regular at the Grove for two decades, where he stayed in a small camp with real estate billionaire Harlan Crow and the Kochs, according to records and people who've spent time with him there."
John E. Jones III, a retired federal judge appointed by former President George W. Bush, told ProPublica that "it takes my breath away" that Thomas "would go to a Koch network event for donors."
"I'd have gotten a letter that would've commenced a disciplinary proceeding," said Jones.
Unlike lower-court judges, Supreme Court justices do not have a binding code of ethics.

The new reporting is just the latest in a string of revelations detailing Thomas' close ties to right-wing billionaires who have had business before the Supreme Court.
Late last month, after ProPublicauncovered that he had been taking luxury trips on Crow's dime for years, Thomas disclosed that he took three flights on the conservative billionaire's private jet in 2022.
Thomas' connections to billionaires with vested interests in the outcomes of Supreme Court cases have sparked calls for the justice's resignation or impeachment, but Thomas has denied wrongdoing.
Thomas' decisions have helped open the floodgates to the kinds of dark money that the Koch network has been pouring into the U.S. political system for decades, and ProPublica noted Friday that Thomas' relationship with the Koch network could have implications for a case the Supreme Court is set to hear this coming term, Loper Bright Enterprises v. Raimondo.
"The justices could give the network a historic victory: limiting federal agencies' power to issue regulations in areas ranging from the environment to labor rights to consumer protection," the outlet explained. "After shepherding the case to the court, Koch network staff attorneys are now asking the justices to overturn a decades-old precedent. (Thomas used to support the precedent but flipped his position in recent years.)"
The precedent, known as the Chevron doctrine, states that courts should defer to a federal agency's "reasonable" interpretation of a statute when the language of the law as passed by Congress is ambiguous.
The environmental group Earthjusticerecently warned that "eliminating the doctrine" would "shift more power towards the courts and diminish agencies' ability to issue durable regulations in the public interest."
News
Independent, nonprofit journalism needs your help.
Please Pitch In
Today!