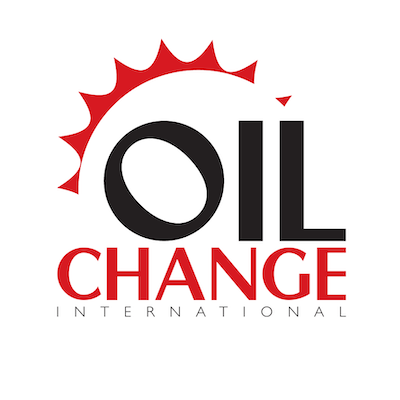 For Immediate Release
Contact:
Valentina Stackl, Oil Change International, valentina@priceofoil.org
500+ International Groups: Biden Must Stop Fossil Fuel Expansion Ahead of September Climate Summit
Letter demands world's top polluter take urgent action to phase out fossil fuel production, slow global climate catastrophe.
More than 500 groups from six continents and 63 countries sent a letter to President Biden today demanding he stop fossil fuel expansion ahead of UN Secretary General Antonio Guterres's Climate Ambition Summit this September.
The letter comes as climate and environmental justice movements announce a global End Fossil Fuels wave of action, culminating in the March to End Fossil Fuels on Sept. 17 and the UN Secretary General's Summit in New York City on Sept. 20. The global actions are in solidarity with a recent national week of action held by climate advocates and frontline leaders across the United States.
Guterres has said the ticket to entry for the United States and other wealthy oil producing nations is ending fossil fuel expansion and beginning a phase out of existing fossil fuel production. The actions and march demand that Biden and other top polluters meet this threshold by immediately stopping new fossil fuel project approvals and leading a fast, just, fair, and equitable fossil fuel phaseout. Tonight, actor and activist Jane Fonda will join community leaders at a virtual kickoff to announce the mobilization.
The Biden Administration has approved major fossil fuel projects and ensured the U.S. remains the world's top oil and gas producer and a top exporter. In 2023 alone, the administration greenlit the Alaska Willow Project; approved multiple Liquefied Natural Gas (LNG) export facilities in Alaska and along the Gulf Coast; held a massive oil and gas lease sale in the Gulf of Mexico; and fast-tracked the Mountain Valley Pipeline. More U.S. onshore and offshore oil and gas lease sales are planned this year.
Groups across Asia, Africa, Oceania, South America, North America, and Europe are demanding the Biden Administration take immediate and bold action, including:
Declare a climate emergency and reinstate the crude oil export ban, accelerate the shift off fossil fuels, boost just and resilient renewables, and advance justice;
Reject federal permits for new fossil fuel projects and revoke illegally granted permits;
Phase out fossil fuel production on federal public lands and waters;
Limit gas and fossil fuel exports to the full extent allowed by law.
As the world's biggest historic polluter, the United States under Biden's leadership has an outsized responsibility to lead a global and just transition away from fossil fuels and avert further climate disaster. This includes providing the necessary resources for the countries most harmed and least responsible for the climate crisis, especially those in the Global South.
Statements:
"President Biden's approach to the climate crisis is nothing short of hypocritical. While the president's rhetoric aligns with global climate promises, the United States is the world's top oil and gas producer and exporter, and is planning the largest expansion in oil and gas production over the next decade. Every new fossil fuel project is incompatible with a livable future." said Allie Rosenbluth, U.S. Program Co-Manager at Oil Change International. "As the world's biggest historic polluter, the U.S. has a responsibility to lead a global and just transition away from fossil fuels. Voters are not going to ignore Biden's disastrous climate record unless he starts keeping his climate promises and paves the way for a sustainable future to avert further climate disaster."
"We were all shocked to see what the extensive activation of oil and gas reserves can lead to, namely to the Russian war against Ukraine: destruction and terror, no morning without bloody attacks, killing innocent people,"said Svitlana Romanko, Executive Director of Razom We Stand. "It doesn't matter whose gas it is, Russian or American, as long as it enables the fueling of autocratic political regimes and delaying the moment of solving the all-encompassing climate crisis, it's a weapon of mass destruction and a source of geopolitical and energy insecurity. This is not leadership that the U.S, the democratic powerhouse of the world, wants to show amidst the climate crisis and crisis of peace. It's a high time to choose between democracy and petrostate ambitions."
"President Biden must stop green-lighting fossil fuel projects for his imagined political gain. His hypocrisy is insulting to our communities and embarrassing on the global stage," said Russell Chisholm, managing director for the Protect Our Water Heritage Rights Coalition. "Despite his climate promises, he has deemed Appalachia a sacrifice zone yet again by backing the Mountain Valley Pipeline – an unwanted, unnecessary, and unfinished fracked gas pipeline. Biden must use his executive power to back us as we ensure the just and livable future we deserve."
"Reasons millions of Indigenous, BIPOC, and frontline communities casted their votes for Biden in 2020 was because of his campaign promises to address climate and environmental injustices," said Tom BK Goldtooth, Executive Director of The Indigenous Environmental Network. "Three years in, we see he has broken those promises. The ugly reality is that Biden and his administration shamelessly promote climate false solutions that not only increase extraction, exploitation, pollution, and commodification of our lands, waters, and air– but his lack of real action and failure to reduce emissions at source is accelerating the climate crisis. We all have a collective responsibility to ensure a sustainable planet and climate for our future generations, and politicians like Biden need to do their part."
"Mr. President, the people along the Gulf Coast are dying," said Roishetta Ozane, Director of The Vessel Project of Louisiana and Gulf Fossil Finance Coordinator for Texas Campaign for the Environment. "It's time to declare a climate emergency and stop any new fossil fuel project approvals. The impact of climate change is not a distant future, it's happening now. We cannot afford to wait any longer. With the help of big banks and the rubber stamping of industry under your administration, our children won't be able to raise their children in the place that we all love. Use your executive power to propel us towards a more renewable future."
"From approving Willow to auctioning off our public land and water to oil and gas, President Biden is on a dangerous backslide from the climate ambitions he outlined as a candidate and early in his presidency," said Anusha Narayanan, Global Project Lead at Greenpeace USA. "The gas industry – producers and operators – have used the crisis in Ukraine to spin U.S. and European priorities away from climate goals under the guise of energy security. A recent analysis of the boom in U.S. LNG exports to the EU in 2022 found that the gas industry's propaganda has resulted in a long-term build-out of new infrastructure and the lock-in of decades-long gas contracts. If built, the approved projects alone could more than double U.S. export capacity to 15,500 bcf – with annual lifecycle emissions equivalent to 393 million cars. Many of us voted for President Biden because he promised transformative climate action. He has yet to come anywhere near meeting these promises. It's time for him to lead in the climate fight, not be puppeteered by gas operators who sacrifice the health and safety of communities to boost their profits."
"Regardless of how the White House spins President Biden's actions, he cannot be a climate leader while continuing to expand fossil fuels," said Nicole Ghio, Senior Fossil Fuels Program Manager at Friends of the Earth. "The world desperately needs Biden to start living up to his rhetoric and address the root cause of the climate crisis. There should be no place for him at the Climate Ambition Summit until he does."
"The US has a historic responsibility to halt expansion of coal, oil and gas that undermine global efforts to meet the 1.5C climate target," said Alex Rafalowicz, Executive-Director of the Fossil Fuel Non-Proliferation Treaty Initiative. "President Biden has a moral obligation to stop fueling the crisis they helped create, and to provide financial support so that fossil fuel dependent nations can make the energy transition they want and deserve. Pacific nations and other countries in the Global South are taking the lead, calling on all governments to develop a new global mechanism to manage an equitable phase out of fossil fuels. It's time for the US to match the size of its rhetoric of 'climate leadership' with actions the size of the problem. The world's test is simple: no new fossil fuel projects anywhere under President Biden's watch."
"It's past time for President Biden to put the brakes on the reckless oil and gas expansion that threatens all of us," said Jean Su, Energy Justice program director at the Center for Biological Diversity. "Instead of condemning people and wildlife to worse suffering, Biden can lead the world's biggest oil and gas producer in ending the fossil fuel era. Nobody has more power, or greater responsibility, than this president to stop fueling climate destruction. This is the moment for Biden to break the cycle of harm and heartbreak, stop approving disastrous projects like Willow and the Mountain Valley Pipeline, and lead us into a safe and healthy future."
Oil Change International is a research, communications, and advocacy organization focused on exposing the true costs of fossil fuels and facilitating the ongoing transition to clean energy.
(202) 518-9029
LATEST NEWS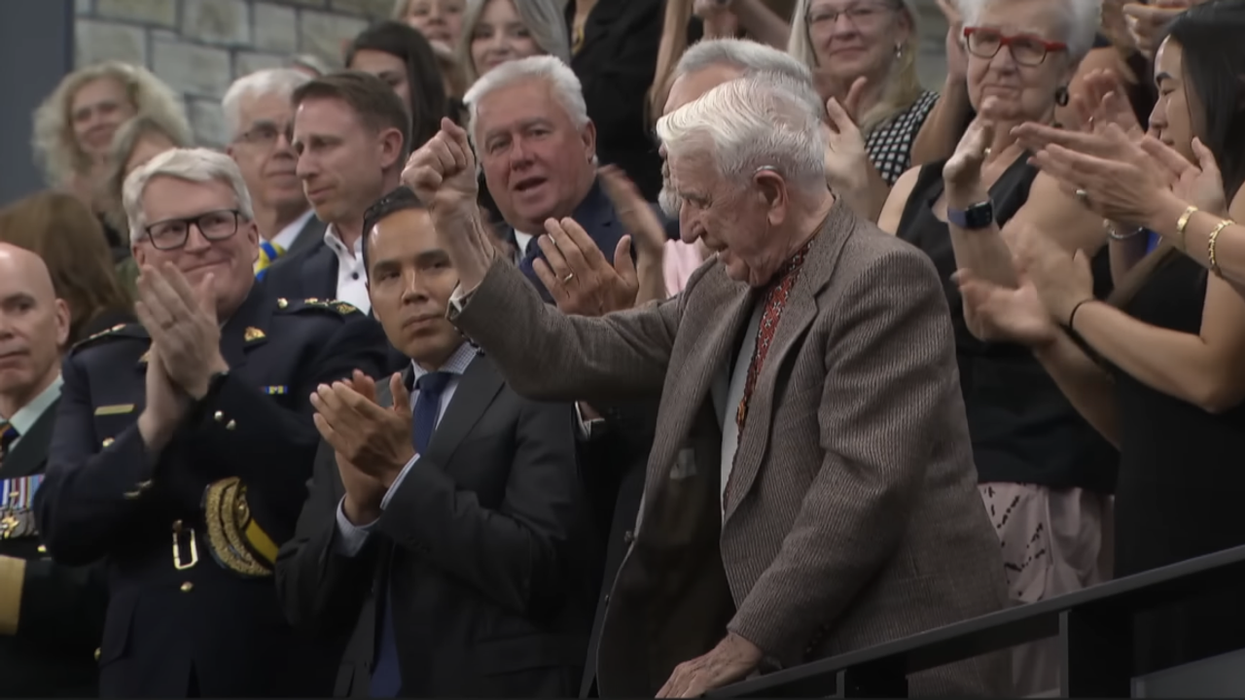 "The fact that a veteran who served in a Nazi military unit was invited to and given a standing ovation in Parliament is shocking," said the Friends of Simon Wiesenthal Center for Holocaust Studies.
A top Canadian lawmaker apologized on Sunday for honoring Yaroslav Hunka, a 98-year-old Ukrainian man who fought for a notorious Nazi military unit during World War II.
Anthony Rota, speaker of Canada's House of Commons and a member of the Liberal Party, hailed Hunka during a ceremony late last week as "a Ukrainian hero" and "a Canadian hero" who fought for "Ukrainian independence against the Russians" and "continues to support the troops today."
Canadian lawmakers in attendance gave Hunka a standing ovation, and Ukrainian President Volodymyr Zelenskyy—who had just delivered a speech to the House of Commons—"raised a fist during the applause," NBC Newsreported.
Rota's description of Hunka—who fought in the 14th Waffen Grenadier Division of the Nazi SS—sparked outrage, with the Friends of Simon Wiesenthal Center for Holocaust Studies saying in a statement that "the fact that a veteran who served in a Nazi military unit was invited to and given a standing ovation in Parliament is shocking."
The group continued:
At a time of rising antisemitism and Holocaust distortion, it is incredibly disturbing to see Canada's Parliament rise to applaud an individual who was a member of a unit in the Waffen-SS, a Nazi military branch responsible for the murder of Jews and others and that was declared a criminal organization during the Nuremberg Trials. There should be no confusion that this unit was responsible for the mass murder of innocent civilians with a level of brutality and malice that is unimaginable.

An apology is owed to every Holocaust survivor and veteran of the Second World War who fought the Nazis, and an explanation must be provided as to how this individual entered the hallowed halls of Canadian Parliament and received recognition from the speaker of the House and a standing ovation.
In response to the backlash, Rota issued a statement saying he has "become aware of more information" that leads him to "regret" the decision to recognize Hunka.
"I wish to make clear that no one, including fellow parliamentarians and the Ukraine delegation, was aware of my intention or of my remarks before I delivered them," said Rota. "This initiative was entirely my own, the individual in question being from my riding and having been brought to my attention. I particularly want to extend my deepest apologies to Jewish communities in Canada and around the world. I accept full responsibility for my actions."
Jagmeet Singh, the leader of Canada's New Democratic Party (NDP), said he shares "the concerns about the individual honored with a standing ovation in the House of Commons on Friday."
"He was not a guest of the NDP and we were not aware of his background or association with the Nazi regime in World War II," Singh added. "The event has caused harm to the Jewish community and for that, I am sorry. New Democrats will be raising our concerns about how this was allowed to happen with the government directly. We must all stand together against the rising tide of antisemitism."

News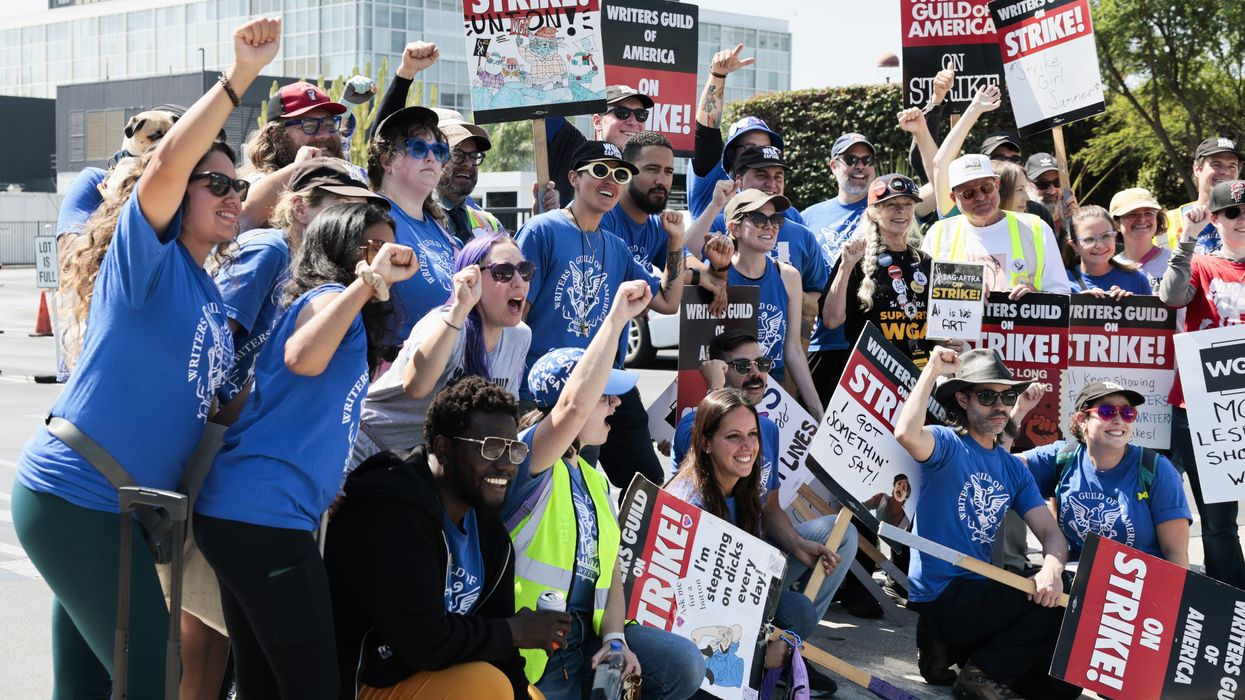 "It is the leverage generated by your strike, in concert with the extraordinary support of our union siblings, that finally brought the companies back to the table to make a deal."
After nearly 150 days on strike, the Writers Guild of America reached a tentative contract deal Sunday night with Hollywood studios that reportedly contains significant victories for screenwriters, including compensation boosts for streamed content and rules restricting the use of artificial intelligence.
In a letter to members late Sunday, the WGA's negotiating committee stressed that the deal still must be converted into final contract language and that while picketing will be suspended, no one will return to work and the strike will continue until key steps are taken toward member ratification of the agreement.
"Though we are eager to share the details of what has been achieved with you, we cannot do that until the last 'i' is dotted," the letter states. "To do so would complicate our ability to finish the job. So, as you have been patient with us before, we ask you to be patient again—one last time."
Without offering specifics, the letter calls the deal "exceptional" with "meaningful gains and protections for writers in every sector of the membership." The WGA represents more than 11,000 screenwriters.
"What we have won in this contract—most particularly, everything we have gained since May 2nd—is due to the willingness of this membership to exercise its power, to demonstrate its solidarity, to walk side-by-side, to endure the pain and uncertainty of the past 146 days," the letter reads. "It is the leverage generated by your strike, in concert with the extraordinary support of our union siblings, that finally brought the companies back to the table to make a deal."
The New York Timesreported that the tentative three-year contract agreement includes "increases in compensation for streaming content, concessions from studios on minimum staffing for television shows, and guarantees that artificial intelligence technology will not encroach on writers' credits and compensation."
The Alliance of Motion Picture and Television Producers (AMPTP), which represents the studios, did not offer much comment in response to the deal.
"The WGA and AMPTP have reached a tentative agreement," AMPTP said in a joint statement with the WGA.
SAG-AFTRA, the actors' union that joined the WGA on strike in July, congratulated the writers late Sunday for showing "incredible strength, resiliency, and solidarity on the picket lines."
"Since the day the WGA strike began, SAG-AFTRA members have stood alongside the writers on the picket lines," the actors' union said. "We remain on strike in our TV/Theatrical contract and continue to urge the studio and streamer CEOs and the AMPTP to return to the table and make the fair deal that our members deserve and demand."

News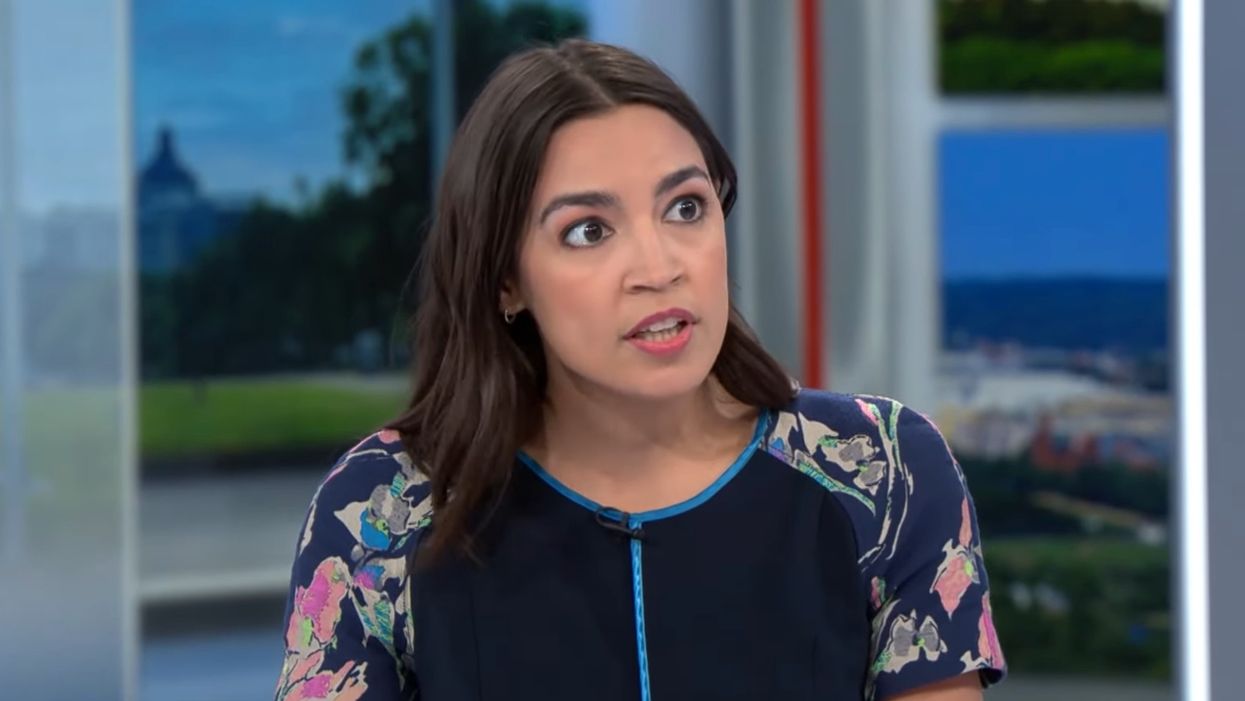 "Consistency matters. It shouldn't matter if it's a Republican or a Democrat," Ocasio-Cortez asserted.
New York Congresswoman Alexandria Ocasio-Cortez on Sunday became the first progressive House Democrat to call on Sen. Bob Menendez to resign following the former Senate Foreign Relations Committee chair's indictment last week on federal bribery charges.
Menendez (D-N.J.) and his wife, Nadine Menendez, were charged Friday with accepting hundreds of thousands of dollars in bribes—including gold bars, cash, home mortgage payments, and a Mercedes-Benz—from businessmen in exchange for influence. The indictment also accuses Menendez of giving "sensitive U.S. government information" to Egypt's dictatorship.

Appearing on CBS' "Face the Nation," Ocasio-Cortez said that "the situation is quite unfortunate, but I do believe that it is in the best interest for Sen. Menendez to resign in this moment."
"Consistency matters. It shouldn't matter whether it's a Republican or a Democrat. The details in this indictment are extremely serious. They involve the nature of not just his, but all of our seats in Congress," added Ocasio-Cortez, who is the vice-ranking member of the House Oversight Committee.
Asked for her reaction to Menendez's assertion that some of his congressional colleagues "are rushing to judge a Latino and push him out of his seat," Ocasio-Cortez said: "As a Latina, there are absolutely ways in which there is systemic bias, but I think what is here in this indictment is quite clear. And I believe it is in the best interest to maintain the integrity of the seat."
Ocasio-Cortez joins a growing list of Democrats including Sen. John Fetterman (Pa.) and Reps. Jeff Jackson (N.C.), Dean Phillips (Minn.), Josh Gottheimer (N.J.), Tom Malinowski (N.J.), Frank Pallone (N.J.), Mikie Sherill (N.J.), Bill Pascrell (N.J.), and Andy Kim (N.J.) who are urging Menendez to resign.
On Saturday, Kim said he would run for Menendez's Senate seat amid the senator's refusal to resign.
"I feel compelled to run against him. Not something I expected to do, but N.J. deserves better," Kim wrote in a fundraising pitch on social media. "We cannot jeopardize the Senate or compromise our integrity."
While defiantly declaring that he is "not going anywhere," Menendez did step down from his chairmanship of the Senate Foreign Relations Committee, a position he had held since 2021.

Following her "Face the Nation" appearance, Ocasio-Cortez flew to Missouri to stand in solidarity with striking United Auto Workers members. The congresswoman said the nation is facing "a crisis of inequality," while hailing President Joe Biden's planned trip to join Michigan UAW workers on the picket line Tuesday as "a historic event."
"We have never seen in modern history a president show up to a picket line like this," she said.
News
Independent, nonprofit journalism needs your help.
Please Pitch In
Today!