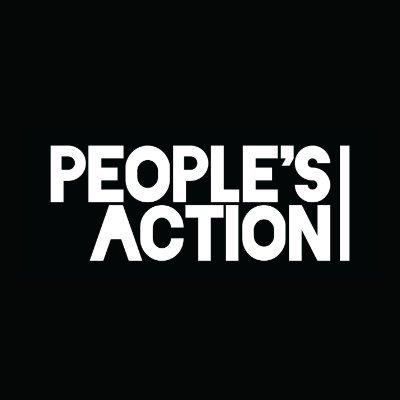 For Immediate Release
November, 09 2022, 11:51am EDT
"Organizing Won These Races"
WASHINGTON
People's Action today congratulated the members of its People's Slate who won races in an uphill midterm election. The organization highlighted the 1 million doors knocked and 2 million phone calls made by its volunteers, staff, and member groups, which tipped crucial races up and down the ballot.
People's Action Executive Director Sulma Arias said:
"When voters and candidates take organizing seriously, we win. When we have vulnerable, courageous conversations with neighbors about the sources of pain in our lives, we win. And when we put forward a hopeful, bold vision, we can defend our freedoms from the people attacking them."
People's Action's organizers, members, and affiliates fought in races all across the country to win a future of well-being, freedom, and democracy that includes all of us. Utilizing their signature deep canvassing program, People's Action marshaled thousands of volunteer shifts in battleground districts nationwide.
While not all races have been called yet, People's Action and its affiliates were already celebrating a broad swath of wins in federal, state, and local races, including U.S. Rep. Ilhan Omar, D-Minn., Diamond Staton-Williams, D-N.C., Hennepin County Attorney Mary Moriarty, Minn., and Sharlett Mena, D-Wash., among many others that will be listed on People's Action website as reports come in.
People's Action also celebrated historic wins in Pennsylvania, where it organized with its member organization, Pennsylvania Stands Up, and close allies at Pennsylvania United. Racking up more than 763,000 phone calls and door knocks and half a million texts sent to voters in the state, the organizations made a significant contribution to the historic wins of Josh Shapiro for governor; John Fetterman for U.S. Senate; Summer Lee for U.S. House of Representatives; and Izzy Smith-Wade-El, Bridget Kosierowski, and Johanny Cepeda-Freytiz for state representative, among others.
In Michigan, organizers and voters have potentially elected a governing trifecta, including re-electing Gov. Grechen Whitmer and potential majorities in both houses of the state legislature. Michigan People's Campaign, a People's Action member group, made 847,945 combined texts, door knocks, calls, and other conversations reaching 216,369 voters. Their extensive voter outreach program, combined with their status as a trusted messenger in local communities, led the way in terms of in-state organizing.
In Minnesota, organizers with TakeAction Minnesota organized a wholesale rejection of right-wing fear tactics, winning major victories in the face of racial dog-whistle campaigns in the state, epitomized by the victories of Hennepin County Attorney Mary Moriarty and Attorney General Keith Ellison.
In North Carolina, People's Action member group Down Home North Carolina played a crucial role in blocking a potential Republican supermajority in the state legislature, flipping districts in both chambers in hotly contested battleground districts. In one crucial statehouse district, House District 73, the group knocked on 42,134 doors and had 7,757 deep canvass conversations-and the group's preferred candidate won an upset victory by 425 votes. This win blocked the Republicans from obtaining a supermajority. Overall, DHNC and People's Action knocked on 168,617 doors and made 155,540 phone calls in the state.
In Arkansas, People's Action member group Arkansas Citizens First Congress defeated Arkansas Issue 2, which would have required a supermajority to approve ballot measures and proposed constitutional amendments in the state. Ballot measures have been vehicles for progressive change in Arkansas, which right-wing politicians sought to restrict.
Despite record-breaking spending on the midterms driven largely by right-wing billionaires and assaults on elections from authoritarians, People's Action Deputy Director of Movement Politics Marta Popadiak pointed to several encouraging signals from the electorate in addition to the wins highlighted above. "Much of the race-baiting from the white nationalists failed on the national level," Popadiak said. "Authoritarians spent a fortune on dog-whistle messaging and in the end, organizing won these races."
--
Quotes from People's Action member groups on outcomes in their states:
Ken Whittaker, Michigan People's Campaign Executive Director:
"Make no mistake, elections aren't won on Election Day; they're won by organizing people to be ready to get out and vote on Election Day and that's just what we did. Now, the results of that work are clear. The people of Michigan have decided that women should be in control of their reproductive decisions, everyone should be able to breathe clean air and drink clean water, but most importantly, our democracy works best when everyone gets to participate in it. That's what we're all about: getting people engaged in elections and keeping them engaged in the policies that result from them.
"Because while the other political campaigns are busy running around taking down yard signs and clearing out of store fronts, the Michigan People's Campaign is going to be in the room with the representatives we got elected holding them accountable. It's not enough to fight against what you don't want. We did that for four years. Now we get to fight for the things we do want. This is what real people power looks like."
Pennsylvania Stands Up Executive Director Carrie Santoro:
"We're fighting like hell to make sure working families have what we need to build good lives for ourselves and our families. That means lowering costs on things like health care and energy, and taking on corporate price gouging. While Democrats are passing legislation like the Inflation Reduction Act to bring prices down for working people, corporations are bragging about raising prices while raking in record profits, and their sycophantic Republican politicians are helping billionaires dodge the taxes they owe. Republicans will do anything - including attacking our freedom to vote and overthrowing an election - to aide and abet corporate price gouging, gut Social Security and ban abortion. Pennsylvania voters didn't fall for it. We understand that election day isn't results day, and in the coming days, we're ready to make sure every single one of our votes are counted."
People's Action builds the power of poor and working people, in rural, suburban, and urban areas to win change through issue campaigns and elections.
LATEST NEWS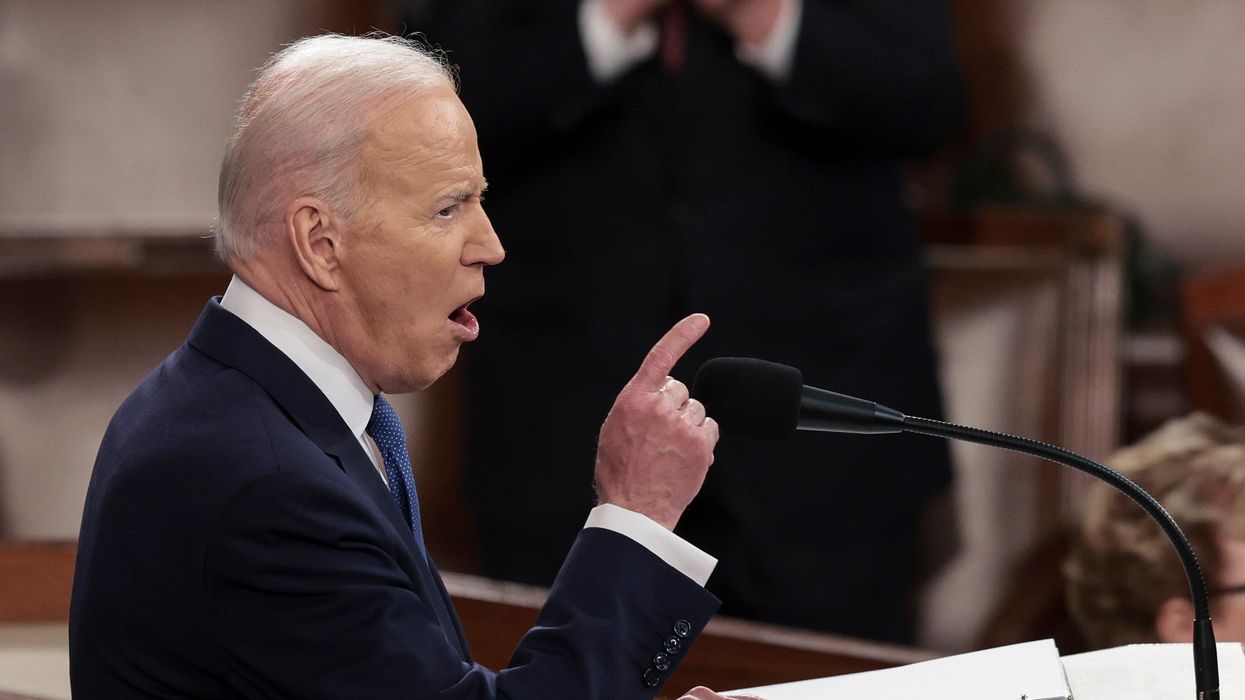 "Over 100,000 of our loved ones being lost to avoidable overdoses a year is not because of a lack of enforcement, it's a direct result of it," the director of the Drug Policy Alliance argued.
U.S. drug policy reform advocates condemned President Joe Biden's commitment to "accelerating the crackdown on fentanyl trafficking" as part of his administration's strategy for tackling the opioid crisis, a policy the White House announced in a preview of Tuesday night's State of the Union address.

Although the SOTU preview says the administration will be "expanding access to evidence-based prevention, harm reduction, treatment, and recovery," the document says Biden will "work with Congress to make permanent tough penalties on suppliers of fentanyl," fentanyl analogs, and fentanyl-related substances (FRS).
The outline states that Biden "looks forward to working with Congress on its comprehensive proposal to permanently schedule all illicitly produced FRS into Schedule I," the most severe Drug Enforcement Administration classification.
"The push to place all fentanyl-related substances in Schedule I is unfortunate and misguided. Schedule I is supposed to be for substances that we know to be harmful and not helpful."
"Traffickers of these deadly substances must face the penalties they deserve, no matter how they adjust their drugs," the preview asserts.
In response to the SOTU preview, Maritza Perez Medina, director of the office of federal affairs at the Drug Policy Alliance, said in a statement that "we are glad to see President Biden continue to call for increased access to evidence-based treatment, harm reduction, and recovery services."
"But, his support for harsher penalties for fentanyl-related substances—which will result in broader application of mandatory minimum sentencing and disproportionately harm Black, Latinx, and Indigenous communities—in the same breath is incredibly counterproductive and fails to recognize how we got to this place to begin with," she asserted. "Over 100,000 of our loved ones being lost to avoidable overdoses a year is not because of a lack of enforcement, it's a direct result of it."
\u201c\ud83d\udea8BREAKING\ud83d\udea8 @POTUS' State of the Union Comments on Fentanyl-Related Substances Run Counter to Commitments on Public Health and Criminal Justice Reform \ud83d\udce2 FULL QUOTE from @DrugPolicyOrg @DPA_OFA Director @MariPerMed IN THREAD \ud83d\udc47 https://t.co/kGYX8kQ1tx\u201d

— Matt Sutton (@Matt Sutton) 1675810566
Gregory Dudley, who chairs the chemistry department at West Virginia University, argued that "the push to place all fentanyl-related substances in Schedule I is unfortunate and misguided. Schedule I is supposed to be for substances that we know to be harmful and not helpful."
"We don't know which of these substances would be harmful or helpful, and how could we without testing them?" Dudley asked. "Some of these substances could be lifesaving opioid antagonists like naloxone, or better. This proposal prioritizes criminalization over healthcare."

Susan Ousterman, who lost her son Tyler to an accidental overdose in 2020 and subsequently founded the Vilomah Memorial Foundation, said that "it's incredibly disheartening to see the president co-opting the grief of mothers like me in an attempt to increase penalties, rather than prioritizing the health measures that are desperately needed to save lives."
"Increased penalties for people who use or sell drugs, including fentanyl-related substances, would not have kept my son alive or the countless children of other mothers I have met," Ousterman stressed. "In fact, it's policies such as these that created the increased stigma and fear that kept our children from accessing help, and it's what has led to the increasingly dangerous drug supply that resulted in their deaths."
"It's time for the president and other policymakers to prioritize the lives of all humans by embracing a health approach rather than engaging in politics that only perpetuate this disastrous war on drugs," she added. "As a person who understands the profound impact both substance use and child loss have on families, I expected more."
Biden was one of the architects of the 1980s escalation of the War on Drugs. He coined the term "drug czar" while advocating the establishment of the cabinet-level position and was a key supporter of the 1994 Violent Crime Control and Law Enforcement Act, legislation that accelerated U.S. mass incarceration.

News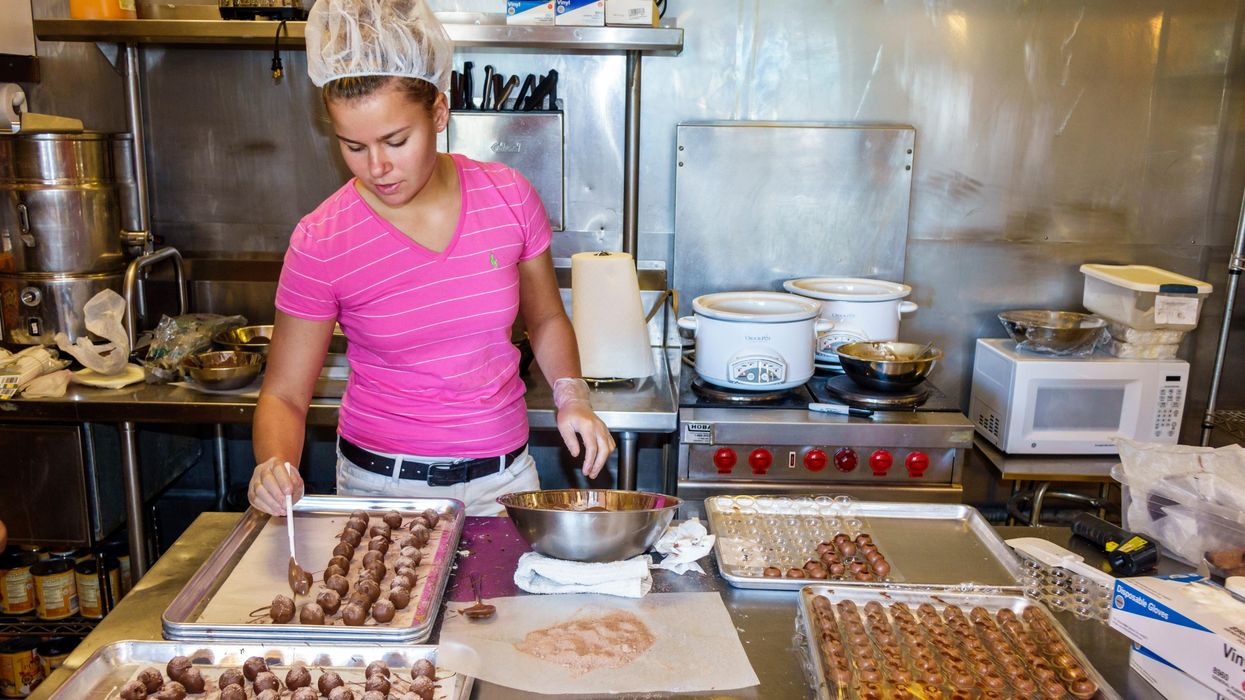 "This is just crazy," said the president of the Iowa Federation of Labor, AFL-CIO. "A kid can still lose an arm in a work-based learning program."

Labor advocates on Tuesday decried a business-backed bill introduced by Republican state lawmakers in Iowa that would roll back child labor laws so that teens as young as 14 could work in previously prohibited jobs including mining, logging, and animal slaughtering—a proposal one union president called dangerous and "just crazy."
Senate File 167, introduced by state Sen. Jason Schultz (R-6) would expand job options available to teens—including letting children as young as 14 work in freezers and meat coolers and loading and unloading light tools, under certain conditions.
Teens under 18 would still be generally barred from employment in fields including mining, logging, demolition, and meatpacking, and from operating potentially dangerous machinery and equipment including circular saws, guillotine shears, and punching machines.
However, the Des Moines Registerreports the proposed law contains "an entirely new section" that "would allow the Iowa Workforce Development and state Department of Education heads to make exceptions to any of the prohibited jobs for teens 14-17 'participating in work-based learning or a school or employer-administered, work-related program.'"
\u201cThe new Iowa bill would also completely lift a ban on 14 and 15-year-olds working in freezers and meat coolers, and allow kids as young as 14 1/2 to drive themselves to work. Other dangerous jobs would be allowed with exemptions.\n\nhttps://t.co/t1nEAl4mEo\u201d

— More Perfect Union (@More Perfect Union) 1675781655
The proposed bill—which comes amid an ongoing labor shortage in Iowa—also expands the hours teens may work, and shields businesses from liability if a minor employee is sickened, injured, or killed as a result of a company's negligence.

"This is just crazy," Charlie Wishman, president of the Iowa Federation of Labor, AFL-CIO, told the Des Moines Register. "A kid can still lose an arm in a work-based learning program."
Wishman said the bill will gut more than a century of child labor protections, many of which were enacted in an era when "children were hurt and killed" on the job.
\u201cInstead of raising the minimum wage and paying adults more or funding a social safety net, Iowa would rather bring back child labor.\u201d

— Lyz Lenz (@Lyz Lenz) 1675789111
"The idea of putting children into work activities that could be dangerous is something that is not only irresponsible but reprehensible," Wishman added.
Iowa state Sen. Claire Celsi (D-16) called the proposed legislation "another sign that the labor market in Iowa is in big trouble."
"Businesses are so desperate to hire warm bodies that they want politicians to bend child labor laws (and eliminate corporate liability)," she wrote on Twitter.
\u201cIf you squint, you can see the future that the GOP envisions and it looks a lot like the past. Education will be a privilege for those who can afford it. For the rest, there is labor. Just don't get hurt! https://t.co/Ynke4bEKeG\u201d

— Jennifer Berkshire (@Jennifer Berkshire) 1675349664
State Sen. Nate Boulton (D-20), an attorney specializing in labor law, described the bill as "offensive."
"Putting children at risk, and creating immunity for that risk, is not acceptable," he told Iowa Starting Line.
As in other states, child labor violations are not uncommon in Iowa, with immigrant minors particularly susceptible to exploitation.

"These efforts to roll back child labor laws overlap with the conservative changes to school curriculum," tweeted education podcaster and author Jennifer Berkshire. "The through line is an effort to teach kids that free enterprise rules and that the boss is king."

News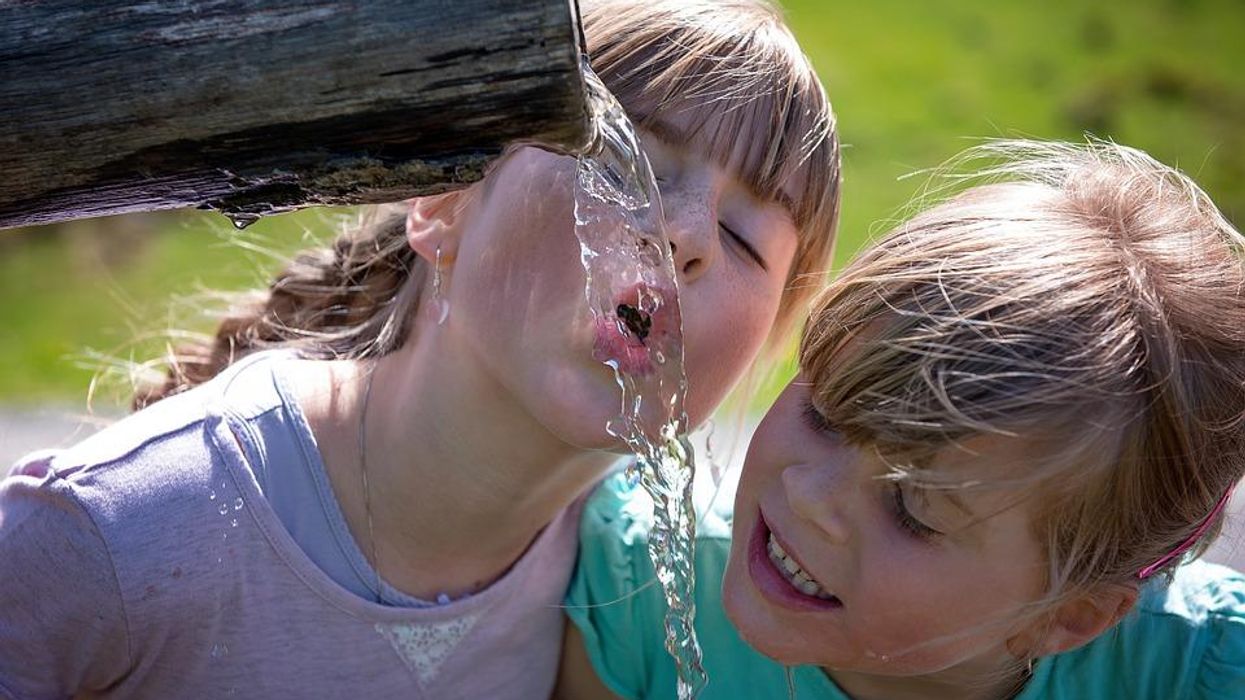 The proposal treats the PFAS family of chemicals "as the public health menace it is," said one advocate.
The toxic materials that have come to be known as "forever chemicals" because of their ability to build up in the environment, wildlife, and humans could soon be on their way out in the European Union, after officials began consideration of ban on more than 10,000 chemical substances in the PFAS family.
Representatives from Germany, the Netherlands, Denmark, Sweden, and Norway have been collaborating on the proposal, and said in a statement that the ban will "make products and processes safer for humans."
"A ban on PFAS would reduce quantities of PFAS in the environment over the long term," they added.
"You can find PFAS in penguins in the Antarctic, in polar bears in the Arctic, even in rain water in Tibet."
The ban on per-and polyfluoroalkyl substances—used in tens of thousands of everyday products including non-stick pans, raincoats, textiles, and cars—would take effect 18 months after its passage for products for which manufacturers have identified alternatives.
Companies that cannot readily switch to using alternative materials will have up to 12 years to comply with the ban.
The Health and Environment Alliance (HEAL) praised the E.U. for its "comprehensive" proposal "to cut PFAS emissions at the source, which is long overdue."

"Now member states have to work together towards a highly protective restriction that is as broad as possible in terms of PFAS coverage and uses," said Natacha Cingotti, health and chemicals program lead at HEAL.
PFAS have been linked to a variety of illnesses including kidney and testicular cancer, thyroid issues, and immune problems.

Since the chemicals do not decompose due to strong bonds between carbon and fluorine atoms, they have been detected in human breast milk samples. A study released last month by Duke University and the Environmental Working Group found that eating just one freshwater fish in the U.S. exposes a person to the same amount of PFAS as drinking contaminated water for a month.
"You can find PFAS in penguins in the Antarctic, in polar bears in the Arctic, even in rain water in Tibet," said Audun Heggelund of the Norwegian Environment Agency at a media briefing in Brussels on Tuesday.
Actor and environmental activist Mark Ruffalo called the proposal "amazing news" and called on U.S. officials to act urgently to eliminate the use of PFAS.
\u201cAmazing news out of Europe. Treating the \u201cforever chemical\u201d family of PFAS as the public health menace it is. We need the US @EPA to stop playing with our people\u2019s health and do the same. \nhttps://t.co/t9hhXT8WjU\u201d

— Mark Ruffalo (@Mark Ruffalo) 1675804513
"We need the U.S. Environmental Protection Agency to stop playing with our people's health," said Ruffalo.
News
SUPPORT OUR WORK.
We are independent, non-profit, advertising-free and 100%
reader supported.