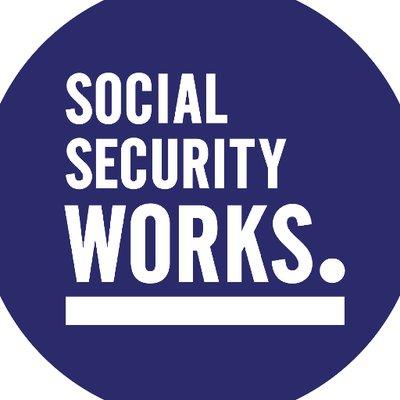 For Immediate Release
Contact:
Linda Benesch, 240-342-4301, 
WASHINGTON
The following is a statement from Nancy Altman, President of Social Security Works, on Democrats gaining control of the Senate:
"This is a victory for every current and future Social Security beneficiary. Joe Biden and the Democratic Party ran on a promise to protect and expand Social Security benefits. Thanks to the Georgia victories, they are poised to accomplish that promise.
Expanding Social Security is overwhelmingly bipartisan - supported by large majorities of Democrats, Republicans, and Independents. But for years, Mitch McConnell and Congressional Republicans have ignored their own voters and insisted that the only way Congress should address Social Security is by going behind closed doors and cutting benefits.
Nor is Social Security expansion the only popular policy McConnell has been blocking at the behest of his corporate donors. Lowering drug prices by cracking down on big pharma monopolies is popular across party lines. And a full 81 percent of voters support $2000 stimulus checks.
Voters have spoken, and given Democrats control of Congress and the White House. If Democrats want to keep that control in 2022 and beyond, they should hold widely publicized hearings, and bring the legislation to a vote. If McConnell tries to stand in the way, he can enjoy many years in the minority!"
Social Security Works' mission is to: Protect and improve the economic security of disadvantaged and at-risk populations; Safeguard the economic security of those dependent, now or in the future, on Social Security; and Maintain Social Security as a vehicle of social justice.
LATEST NEWS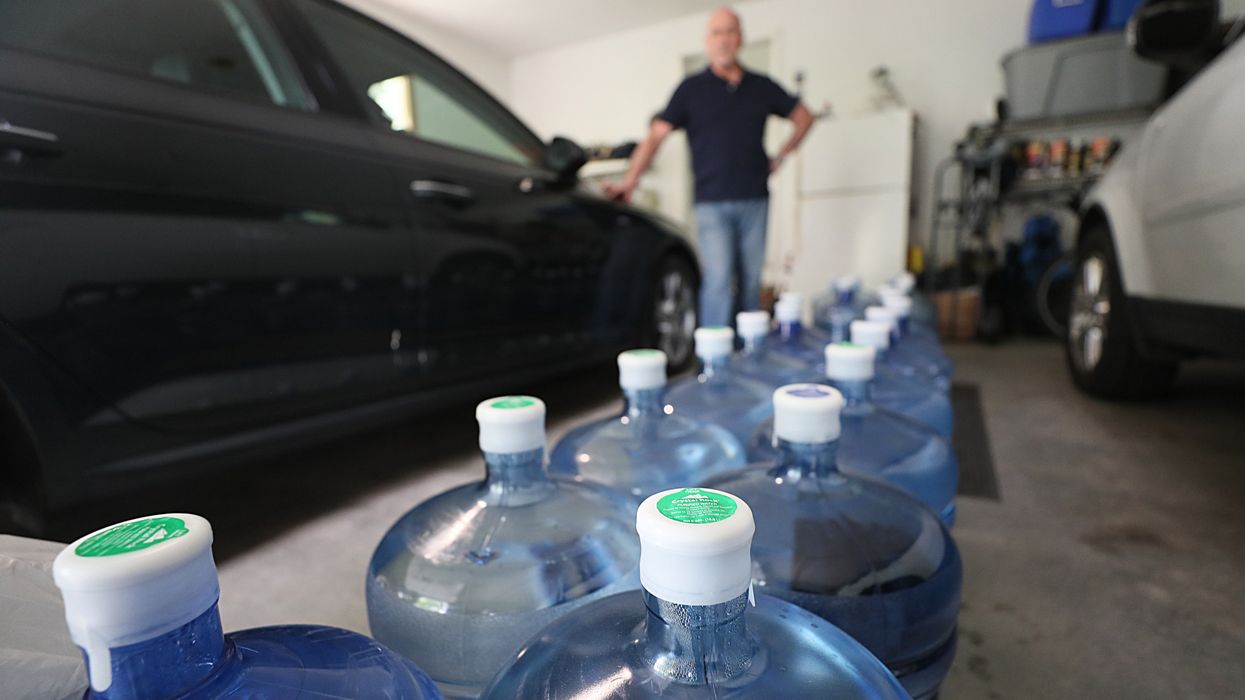 "We cannot safeguard public health until we get off this toxic treadmill of regulating one PFAS at a time when thousands of other PFAS remain unregulated," said one scientist.
The Biden administration's proposed first-ever national drinking water standard for six "forever chemicals" is both "groundbreaking" and far from the comprehensive action needed to address the environmental and public health crisis, advocates, scientists, and people from polluted U.S. communities said Tuesday.
Commonly called forever chemicals because they persist in the environment, humans, and wildlife for long periods, per- and polyfluoroalkyl substances (PFAS) have long been used in products such as firefighting foam, food packaging, nonstick pans, and water-resistant fabrics for clothing and furniture despite their ties to various health issues.

As part of U.S. President Joe Biden's action plan for PFAS pollution, the Environmental Protection Agency (EPA) calls for regulating PFOA and PFOS as individual contaminants in drinking water at 4 parts per trillion (ppt) as well as regulating PFNA, PFHxS, PFBS, and HFPO-DA—often referred to as GenX—as a mixture. The rule would require public water systems to monitor for the six chemicals and, if levels exceed the proposed standards, notify the public and take action to reduce contamination.
"We know which companies created these poisons and made billions of dollars in profits pumping them into our world for decades."

"Communities across this country have suffered far too long from the ever-present threat of PFAS pollution. That's why President Biden launched a whole-of-government approach to aggressively confront these harmful chemicals, and EPA is leading the way forward," said the agency's administrator, Michael Regan.
"EPA's proposal to establish a national standard for PFAS in drinking water is informed by the best available science, and would help provide states with the guidance they need to make decisions that best protect their communities," he added. "This action has the potential to prevent tens of thousands of PFAS-related illnesses and marks a major step toward safeguarding all our communities from these dangerous contaminants."
The administration's rule—which follows new lifetime advisories for PFOA, PFOS, PFBS, and GenX unveiled last June—would be "much stricter than the EPA suggested in 2016, when its health advisories recommended PFAS concentrations in drinking water of no more than 70 ppt," and "one of the first new chemical standards that updates the Safe Drinking Water Act since 1996," CNNreported.

U.S. military veteran, registered nurse, and Sierra Club member Mark Favors highlighted that "unfortunately, today's protections arrived too late for my family members who drank water contaminated by the use of PFAS at Peterson Air Force Base in Colorado Springs for decades."
"Sixteen people in my extended family have had cancer, including five military veterans," he explained. "But the new rules will have far-reaching implications for future generations."
Scott Faber, senior vice president for government affairs at the Environmental Working Group (EWG)—whose scientists have found that more than 200 million people across the country could have PFAS in their tap water—called the EPA announcement "historic progress," noting that "Americans have been drinking contaminated water for decades."
EWG senior scientist David Andrews declared that "these six PFAS stand out as some of the most well-studied PFAS, but the entire class of chemicals is a health concern. Action to reduce exposure cannot come soon enough."
While similarly praising the EPA proposal as "a historic start to protecting our families and communities," Natural Resources Defense Council (NRDC) senior scientist Anna Reade also warned that "we cannot safeguard public health until we get off this toxic treadmill of regulating one PFAS at a time when thousands of other PFAS remain unregulated."
Agreeing the "chemical-by-chemical approach leaves the public unprotected," Public Employees for Environmental Responsibility (PEER) staff counsel Monica Mercola asserted that "the only way to address this growing crisis is for EPA and Congress to regulate PFAS as a class of chemicals and to ban all but essential uses."
Waterkeeper Alliance CEO Marc Yaggi also argued that more must be done, calling on "federal and state governments to adequately fund the infrastructure upgrades that utilities need to effectively remove these dangerous chemicals, which should ultimately be paid for by the manufacturers and not by the public."
Other advocates also took aim at the chemical companies responsible for widespread PFAS pollution.
After applauding the EPA for "putting our communities ahead of the polluters," activist and actor Mark Ruffalo said:
My message to polluters is simple: After poisoning your workers and neighbors for decades, it is time to make our public health, not your profits, our top priority. My message to communities devastated by PFAS pollution is equally simple: Help is finally on the way.
Ruffalo portrayed U.S. attorney and author Rob Bilott in the 2019 film Dark Waters, which is about the lawyer's fight for West Virginians whose community was contaminated by DuPont's PFOA. Bilott said Tuesday that "it has taken far too long to get to this point, but the scientific facts and truth about the health threat posed by these man-made poisons have finally prevailed over the decades of corporate cover-ups and misinformation campaigns designed to mislead the public and delay action."
"We know which companies created these poisons and made billions of dollars in profits pumping them into our world for decades without warning any of us of the threats they posed to human health and our environment," he added. "We should not allow these same companies to now push onto all of us the costs of cleaning up their mess."
Along with making corporate polluters "clean up their own mess," the Biden administration "must move quickly to regulate industrial discharges of PFAS into the air and water," contended EWG vice president of government affairs Melanie Benesh.
Toxic-Free Future executive director Laurie Valeriano urged federal policymakers to pursue a "prevention-based approach modeled on states like Washington that bends the curve down on PFAS and all highly hazardous chemicals that shouldn't be in products or our drinking water."
People affected by existing pollution are also pushing for efforts to help detect potentially related medical problems. According to Clean Cape Fear co-founder Emily Donovan, "We now need every office within the EPA and all other federal agencies to use a whole-of-government approach to address PFAS as a class, stop all exposures at their source, make responsible parties pay for the cleanup, and give overexposed communities access to health monitoring."
News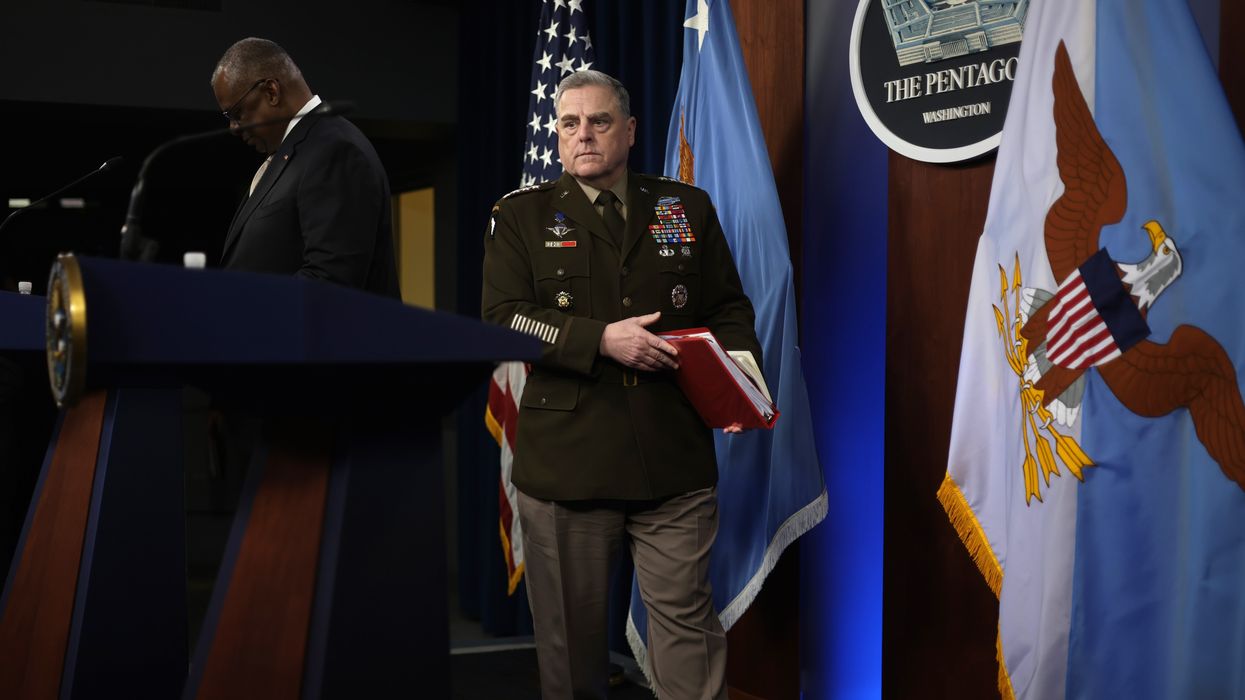 "The country is sprinting towards a trillion-dollar budget for weapons and war," the groups wrote in a new letter. "We cannot continue down this morally bankrupt path."
More than 60 faith-based organizations on Tuesday urged the U.S. Congress to impose major cuts on the bloated military budget as President Joe Biden pushes for a nearly $30 billion increase and Republicans demand even bigger spending hike.

"The country is sprinting towards a trillion-dollar budget for weapons and war—propping up an expensive and harmful militarized foreign policy while people struggle to meet their basic needs," reads a new letter to members of Congress signed by U.S., international, and state and local groups including the American Friends Service Committee (AFSC), Unitarian Universalists for Social Justice, Hindus for Human Rights, and dozens of others.
"We cannot continue down this morally bankrupt path," the letter continues. "We urge members of Congress to dramatically cut militarized spending in the fiscal year 2024 budget—both to facilitate reinvestment in the well-being of our communities, and to curtail the harms of our militarized foreign policy."
The groups' principled stand against devoting further resources to the U.S. military—and specifically to the Pentagon, an agency that recently failed its fifth consecutive audit—comes days after Biden requested an $886 billion military budget for the upcoming fiscal year, with $842 billion of that total earmarked for the Department of Defense.
Tori Bateman, the policy advocacy coordinator at AFSC, said Tuesday that "we know that there is enormous waste, fraud, and abuse at the Pentagon—and that spending exorbitant amounts of money on weapons and war takes away from the funding our communities receive for things like healthcare and housing."

"This year, we need Congress to commit to cutting Pentagon spending, and maintaining a robust level of spending on human needs programs," Bateman added.
"We need Congress to commit to cutting Pentagon spending, and maintaining a robust level of spending on human needs programs."
But that demand is likely to be ignored in a Congress that agrees each year—on a bipartisan basis and with relatively little pushback—to increase the U.S. military budget, often by tens of billions more than the president's original request. In 2022, just 78 members of the House voted for Rep. Barbara Lee's (D-Calif.) amendment to cut the military budget by $100 billion while 350 opposed it.
In response to Biden's budget framework, leading Republicans made clear that they would push for even more military spending, calling the president's proposal "woefully inadequate"—even though it's among the largest in U.S. history.

"If past experience is any guide, more than half of the new Pentagon budget will go to contractors, with the biggest share going to the top five—Lockheed Martin, Boeing, Raytheon, General Dynamics, and Northrop Grumman—to build everything from howitzers and tanks to intercontinental ballistic missiles," William Hartung of the Quincy Institute for Responsible Statecraft noted last week. "Much of the funding for contractors will come from spending on buying, researching, and developing weapons, which accounts for $315 billion of the new budget request."
Of the $1.7 trillion in discretionary spending that Biden has proposed for fiscal year 2024, just $584 billion is reserved for social programs, analyst Stephen Semler observed.
The anti-war group CodePink said in a statement Tuesday that while "President Biden's overall 2024 budget does have some positive proposals like restoring the child tax credit, investing in clean energy projects, and cleaning up nuclear waste sites," the "likelihood of passing the tax reform needed as well as the policies themselves seems very unlikely as congressional Democrats couldn't even pass the Build Back Better legislation when they had more control in 2021."
"What will pass—what always passes no matter who is in the White House and what majority fills the halls of Congress—is the defense budget," the group added. "Any domestic policy being dangled to the public by the Democrats is meaningless while they still support the ever-growing and immoral defense budget."
News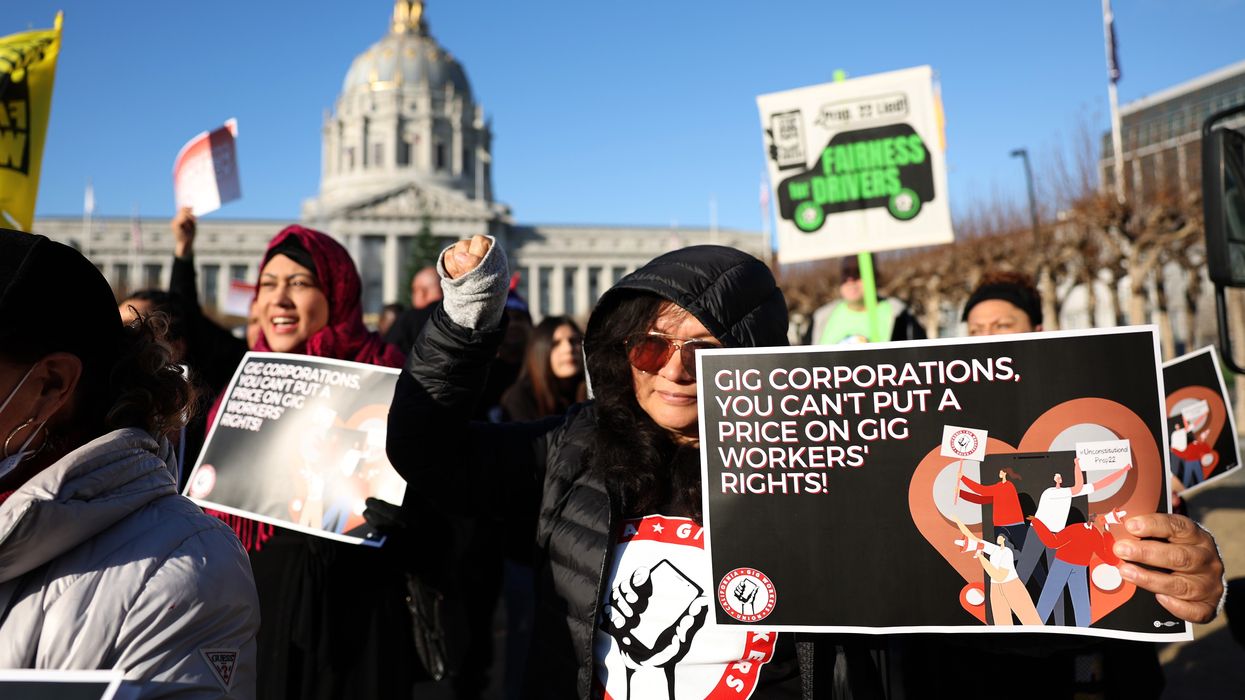 But "the oligarchs are dancing in the streets tonight," said one law professor as talk among worker advocates turned to a likely appeal before the state Supreme Court.
Labor advocates on Tuesday decried the California appellate court largely upholding Proposition 22, the industry-backed 2020 state ballot measure allowing app-based ride and delivery companies to classify their drivers as independent contractors—which is serving as a template for legislation to deny basic worker rights, benefits, and protections in other states.
The 1st District Court of Appeals on Monday rejected Alameda County Superior Court Judge Frank Roesch's 2021 ruling that Prop 22 was unconstitutional, a decision viewed at the time as a major blow to gig economy companies such as Uber, Lyft, DoorDash, and Instacart whose business models rely upon minimizing frontline worker compensation by categorizing drivers as independent contractors instead of employees. Independent contractors are not entitled to unemployment insurance, health insurance, or recompensation for business expenses.
"The oligarchs are dancing in the streets tonight," tweeted Veena Dubal, a professor at the University of California College of the Law, San Francisco.
David Huerta, president of the California branch of the Service Employees International Union (SEIU)—which led a 2021 lawsuit challenging Prop 22 and is expected to appeal Monday's decision to the California Supreme Court—said in a statement that "when gig companies can spend over $200 million to pass a law that violates our state's constitution instead of investing in workers, it's clear that California needs better safeguards for our democracy."
"And now, the fast food industry and oil industry are copying the gig industry's playbook—attempting to boost their profits by hijacking the ballot referendum process and overturning laws that give workers a voice on the job and protect the health of our communities," he added.
Meanwhile, Uber chief legal officer Tony West called the ruling "a victory for app-based workers and the millions of Californians who voted for Prop 22" and claimed that the law gives drivers and couriers "new benefits while preserving the unique flexibility of app-based work."
Prop 22's passage in November 2020 with nearly 59% of the vote was the culmination of what was by far the most expensive ballot measure in California history. App-based companies and their backers outspent labor and progressive groups by more than 10 to 1, with proponents pouring a staggering $204.5 million into the "yes" campaign's coffers against just $19 million for the "no" side.
Had voters rejected Prop 22, gig companies would have been compelled to pay drivers the state minimum wage, and provide healthcare, paid sick leave, overtime pay, and reimbursement for some of the work-related expenses that claim a significant share of drivers' income.
Instead, app-based companies are required to pay frontline workers 120% of the state minimum wage—currently $15.50 per hour—but only while driving and not during the waiting that constitutes a significant amount of their workday. The companies must also offer a health stipend to drivers who work more than 15 hours a week—again, only actual driving hours count—and cover the cost of workplace injuries.
The experience of Daryush Khodadadi-Mobarakeh—who drives 35-40 hours a week for Uber, Lyft, and DoorDash—is typical of many app-based drivers.

According to CalMatters labor reporter Grace Gedye:
Khodadadi-Mobarakeh, who is a leader with the California Gig Workers Union, said his pay has consistently decreased since he began working in 2014, including after Prop 22 went into effect. Now it takes him about 12 hours to make the same amount he used to earn in eight hours before Prop 22, he said. And he doesn't receive the health stipend; he didn't bother trying to sign up, he said, because he gets insurance through his wife and his understanding is that you need to be on your own insurance to get the reimbursement.
A May 2021 Instacart survey found that just 12% of its shoppers—the workers who fill and deliver customer orders—said they worked enough weekly hours to qualify for the health stipend, and of those people, only a quarter applied for and received the benefit.
Prop 22's passage inspired the introduction of similar legislation in other states. In Massachusetts, Lyft gave a record $14.4 million to a coalition established to fund a prospective 2022 state ballot measure to keep ride-hailing and delivery app drivers classified as independent contractors.
The Massachusetts Supreme Judiciary Court ultimately blocked the measure from appearing on the 2022 ballot, arguing that app-based companies went too far by including language meant to protect them from liability when their drivers get in accidents by classifying them as "not an employee or agent."
News
SUPPORT OUR WORK.
We are independent, non-profit, advertising-free and 100%
reader supported.