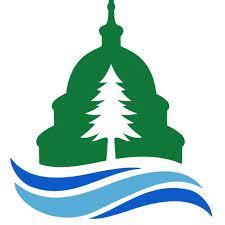 For Immediate Release
Contact:
Jaclyn Lopez, Center for Biological Diversity, (727) 490-9190, jlopez@biologicaldiversity.org
Matt Rota, Healthy Gulf, (504) 377-7840, matt@healthygulf.org
Glenn Compton, ManaSota-88, (941) 966-6256, manasota88@comcast.net
Chandra Rosenthal, Public Employees for Environmental Responsibility, (303) 898-0798, crosenthal@peer.org
Milton Cayette, RISE St. James, (225) 717-7171, miltoncayette@cox.net
Lawsuit Challenges Trump EPA's Approval of Radioactive Roads
Phosphogypsum Use in Roadbuilding Previously Prohibited Due to Risks of Cancer, Genetic Damage
WASHINGTON
Environmental, public health and union groups sued the Environmental Protection Agency today for approving the use of radioactive phosphogypsum in roads. The groups also petitioned the agency to reconsider its Oct. 20 approval.
The EPA has long prohibited use of phosphogypsum in roads because it contains uranium and radium that produce radionuclides linked to higher risks of cancer and genetic damage.
The agency ignored its own expert consultant, who found numerous scenarios that would expose the public -- particularly road-construction workers -- to a cancer risk the agency considers to be unacceptably dangerous.
Because the phosphogypsum is likely to be used in roads within 200 miles of phosphogypsum storage stacks, most of which in are Florida, the approval may also affect hundreds of protected plants and animals and their critical habitat.
"This shameless, political favor to the fertilizer industry will have devastating, long-term environmental and human health effects," said Jaclyn Lopez, Florida director at the Center for Biological Diversity. "Americans should be outraged that the agency charged with protecting us from harm has greenlighted the construction of radioactive roads."
Since 1989 the EPA has required phosphogypsum to be stored in mountainous piles called "stacks," because if dispersed, the material would present an unreasonable public health threat from radon gas emissions that would continue for generations given their radioactive 1,600-year half-life.
The EPA has also found that phosphogypsum contains appreciable quantities of radium-226, uranium, uranium-238, uranium-234, thorium-230, radon-222, lead-210, polonium-210, chromium, arsenic, lead, cadmium, fluoride, zinc, antimony and copper.
Phosphate ore, mined largely in Florida, is transported to fertilizer plants for processing by chemically digesting the ore in sulfuric acid.
"This is a slap in the face to the Gulf communities and workers who will be most impacted by this decision," says Cynthia Sarthou, executive director of Healthy Gulf. "Building radioactive roads is about the dumbest idea I've heard of in my 30 years in the environmental protection field. We won't let this stand."
"The distribution of phosphogypsum will unnecessarily expose workers, the environment and the general public to otherwise avoidable radiation exposure. To allow the use of phosphogypsum as a construction material is the height of irresponsibility," said Glenn Compton, chair at ManaSota-88.
For every ton of phosphoric acid produced, the fertilizer industry creates five tons of radioactive phosphogypsum waste. The phosphogypsum must be stored in stacks, and the resulting radon gas emissions must be limited.
The majority of these stacks are in Florida, but can also be found in Arkansas, Idaho, Illinois, Iowa, Louisiana, Mississippi, Missouri, North Carolina, Texas, Utah and Wyoming.
"This about-face by EPA is a big gift to the fertilizer industry. EPA has completely ignored the science and bypassed public input," said Chandra Rosenthal, director of Rocky Mountain PEER. "Though the Southeast will bear the brunt of this egregious decision, Wyoming and Idaho are also threatened by this idiotic radioactive roads assault."
"Central Floridians will bear an especially heavy burden of the dispersion of phosphogypsum in roads which are subject to erosion, sinkholes, abandonment and lagging maintenance," said Brooks Armstrong, president at People for Protecting Peace River. "Gypstacks pose a troubling threat in our area, and we do not want the situation worsened by having this radioactive waste beneath our feet as well."
"We're not in favor of building roads out of radioactive material, there's enough pollution in the air, water and land," said Milton Cayette treasurer with RISE St. James. "We don't need any more radioactive waste to be dispersed in the environment."
"The Sierra Club has fought to limit the environmental and health impacts of phosphate mining in Florida for more than 35 years. The proposed action would reverse decades of important safeguards," said Craig Diamond, Sierra Club Florida executive committee chair.
In Florida there are 1 billion tons of radioactive phosphogypsum, and the fertilizer industry adds approximately 30 million tons each year.
The U.S. Army Corps of Engineers has authorized an additional 100,000 acres of phosphate mining in Florida, with at least 95% of that phosphate ore to be processed into fertilizer.
Today's lawsuit was filed on behalf of Center for Biological Diversity, construction unions, Healthy Gulf, ManaSota-88, People for Protecting Peace River, Public Employees for Environmental Responsibility (PEER), RISE St. James, and Sierra Club and its Florida Chapter by attorneys with Earthjustice and Center for Biological Diversity.
Public Employees for Environmental Responsibility (PEER) is a national alliance of local state and federal resource professionals. PEER's environmental work is solely directed by the needs of its members. As a consequence, we have the distinct honor of serving resource professionals who daily cast profiles in courage in cubicles across the country.
LATEST NEWS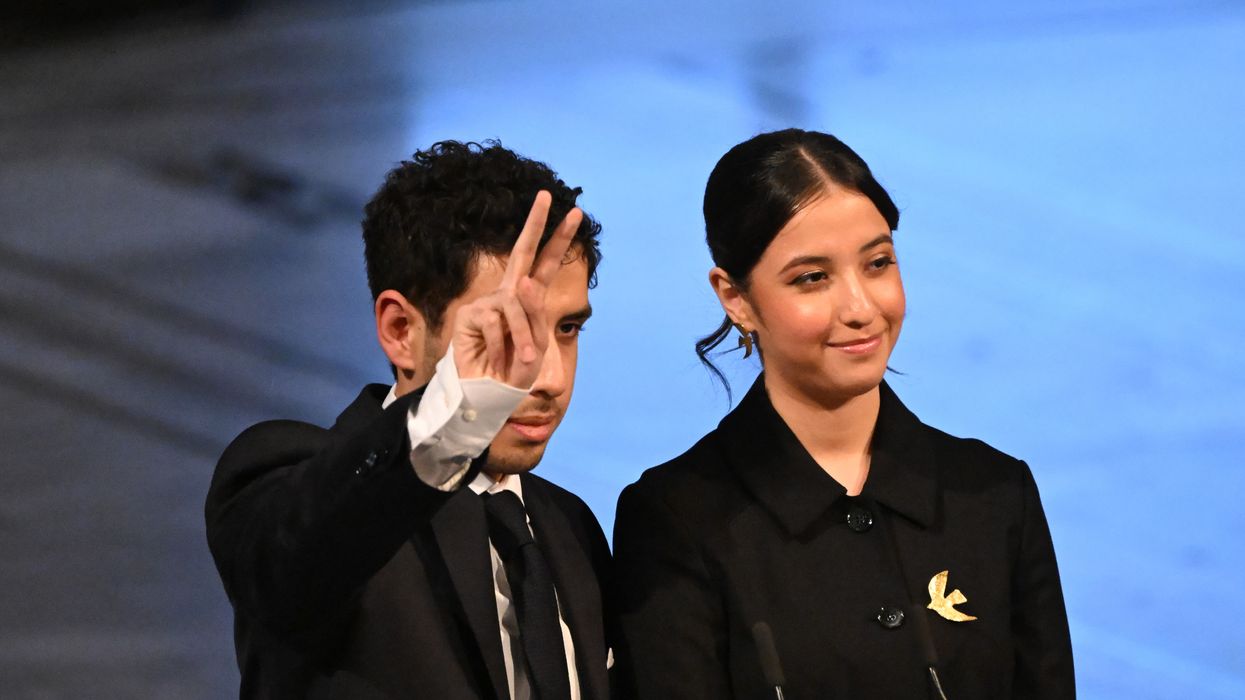 "This bittersweet moment reminds us of the important, brave, and selfless work of human rights defenders who shape a brighter future for everyone and also of the pushbacks they still face," said the U.N. human rights chief.
An empty chair sat on the stage at the 2023 Nobel Peace Prize ceremony in Oslo, Norway on Sunday, symbolizing the absence of the rights activist who was being honored: Narges Mohammadi, who is currently serving a 12-year prison sentence in Tehran for multiple charges related to her activism against Iran's theocratic government.
Accepting the award in Mohammadi's place were her 17-year-old twins, Kiana and Ali Rahmani, who read a speech their mother had prepared.
"I write this message from behind the tall and cold walls of a prison," Mohammadi wrote. "It seems that in the globalized world, either human rights will become respected internationally or human rights violations will continue to spread across state borders."
"The realization of democracy is contingent upon the realization of human rights," she continued. "Human rights have reached the level of historical awareness among the people of Iran and constitute the focal point of the activities of many movements, currents, and groups. It has the capacity and power to create widespread national solidarity and coalitions."
Mohammadi has been a rights campaigner for three decades, most recently serving as deputy head of the Defenders of Human Rights Center in her home country of Iran.
The Nobel Committee chose to honor her "for her fight against the oppression of women in Iran and her fight to promote human rights and freedom for all."
In her speech, Mohammadi denounced "the mandatory hijab" as "a disgraceful government policy." Her family has said she's been denied medical care in prison for refusing to wear the head covering.
On Saturday, her family also announced she had begun a hunger strike to protest the treatment of the Baha'i religious minority in Iran and other human rights violations. She has not seen her children since 2015 and has not been permitted to speak to them for two years.
"This bittersweet moment reminds us of the important, brave, and selfless work of human rights defenders who shape a brighter future for everyone and also of the pushbacks they still face," said Volker Türk, the United Nations high commissioner for human rights.

Mohammadi ended her acceptance speech with a message of hope, urging human rights defenders to continue "resistance and non-violence."
"With hope and eagerness, and alongside the resilient and courageous women and men of Iran, I extend my hand to all forces, movements, and individuals that focus on peace, the global covenant of human rights, and on democracy," said Mohammadi. "I am confident that the light of freedom and justice will shine brightly on the land of Iran. At that moment, we will celebrate the victory of democracy and human rights over tyranny and authoritarianism, and the anthem of the people's triumph on the streets of Iran will resonate worldwide."

News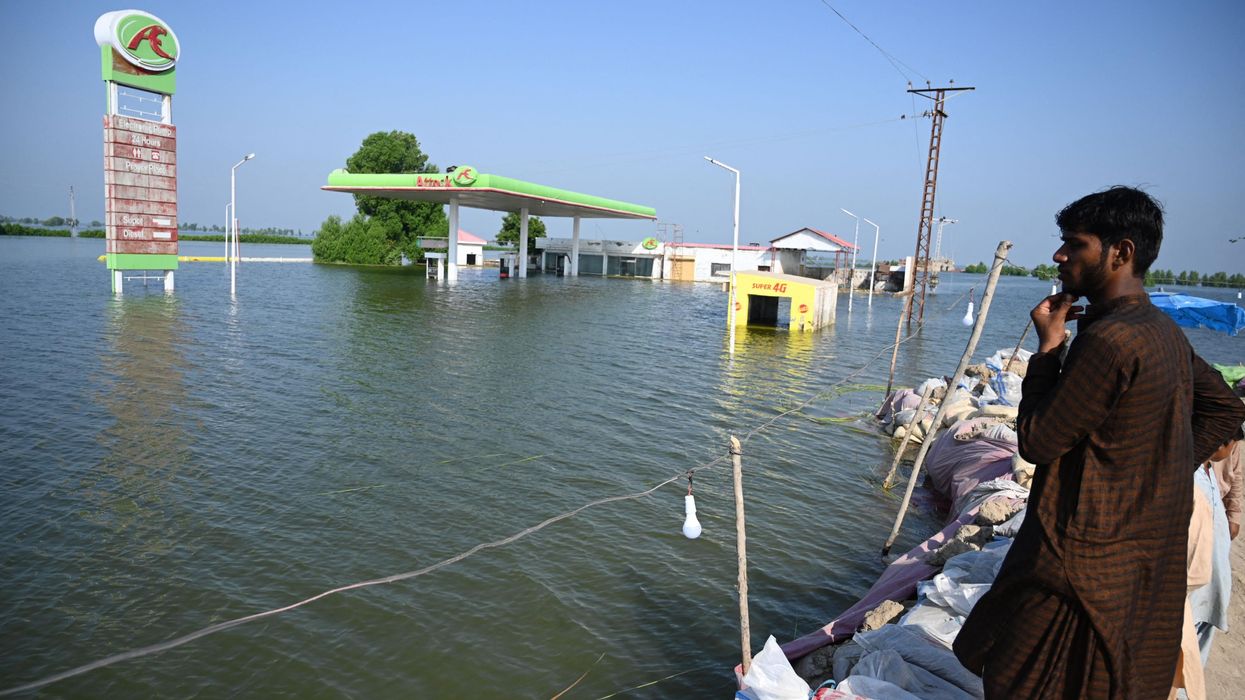 "There are countries here with the capacity to ensure the outcome of this summit is historic for the right reasons," said Mary Robinson, chair of The Elders. "They need to lean in now with ambition and urgency."
With just two days left until the conclusion of the 28th United Nations Climate Change Conference in Dubai, climate justice advocates from the Global South on Sunday expressed alarm over the latest draft of the Global Goal on Adaptation, a document being negotiated at the summit as policymakers finalize an agreement on further progress that must be made to limit planetary heating.
African countries proposed a Global Goal on Adaptation (GGA) a decade ago, and a number of advocates warned Sunday that the document so far appears "vague," with insufficient financial pledges from fossil fuel-producing nations to help the Global South to adapt various sectors—including agriculture, water, and transportation—to the climate emergency.
"Across the world millions of people, most of whom are least responsible for carbon emissions, are attempting to adapt their lives and livelihoods to a distorted climate," wrote Mohamed Adow, founder and director of Power Shift Africa, at Climate Change News. "Although it isn't just about money, funding is important and severely lacking. The goal for 2023 was to raise $300 million for the Adaptation Fund, but at COP28 we've only seen $169 million in pledges, a mere 56% of the intended amount."

On social media, Simon Evans, deputy editor of Carbon Brief, provided an analysis of Sunday's draft, which he said was "very heavily qualitative, not quantitative" and includes only a "vague link to finance."
"Qualitative targets" in the text include "significantly reducing climate induced water scarcity" and "strengthening resilience"—phrases that "could mean almost anything," said Evans.
The draft reiterates an earlier call for wealthy nations to double adaptation finance by 2025, but only "urges" and "invites" governments to provide resources for developing countries that are disproportionately affected by climate-linked sea level rise, drought, and flooding—despite the fact that the entire continent of Africa is behind just 4% of planet-heating global greenhouse gas emissions.

The call to "urge" powerful countries to contribute meaningfully to a climate adaptation fund "is code for 'only if you feel like it, but no worries if you don't'," said Teresa Anderson, global climate justice lead for ActionAid.

"Overall, the text is weak and doesn't sufficiently address the aspiration for setting the required adaptation measures and indicators and mobilizing adaptation financing," said Adow.

The U.N. Environment Program said in November that between $215 billion and $387 billion is needed annually to help the Global South adapt their infrastructure to the climate crisis. In 2021, just $21 billion was provided.

While developed countries "have committed to at least double adaptation finance by 2025," said Obed Koringo of CARE Denmark, "a detailed roadmap is the only way to achieve this. This must set out what individual developed countries plan to provide by 2025 and how this adds up to $40 billion annually."

"It is disappointing to see that negotiations on adaptation are hurtling towards a damaging global failure," said Koringo. "We are afraid that it will have catastrophic consequences for communities on the frontlines of the climate crisis, especially in Africa... Failure to invest in adaptation, including early warning systems, flood defenses, and drought-resistant crops, will only increase the costs of loss and damage in the long run."
African policymakers this weekend also continued to sound alarms over the language being negotiated for the Global Stocktake (GST), the document that's expected to direct countries on how to proceed to limit planetary heating. Climate campaigners have joined experts in demanding a phaseout of fossil fuels, but European and American negotiators have pushed for language that would call only for a "phasedown," and fossil fuel-producing countries are demanding that the agreement address only "unabated" emissions—allowing for failed technical fixes like carbon capture instead of moving to reduce emissions altogether.
"Allowing 'abated' fossil fuels will mean developed countries which can afford expensive carbon capture technologies can keep expanding," chief Egyptian negotiator Mohamed Nasr told The Guardian.
Mary Robinson, chair of The Elders, called on governments including Saudi Arabia, the U.S., and the E.U to "abandon their subterfuge" and stop "obstructing a livable future."
"I fear COP28 is falling short of what is required to stay within the 1.5°C warming threshold. The science tells us we are in grave danger of bequeathing our children a completely unlivable world," said Robinson. "There are countries here with the capacity to ensure the outcome of this summit is historic for the right reasons. They need to lean in now with ambition and urgency. COP28 presents an opportunity for leaders to be on the right side of history."
"Governments must not leave this summit without an agreement to phase out all fossil fuels," she said, "and this agreement must not be at the expense of other critical workstreams here."
News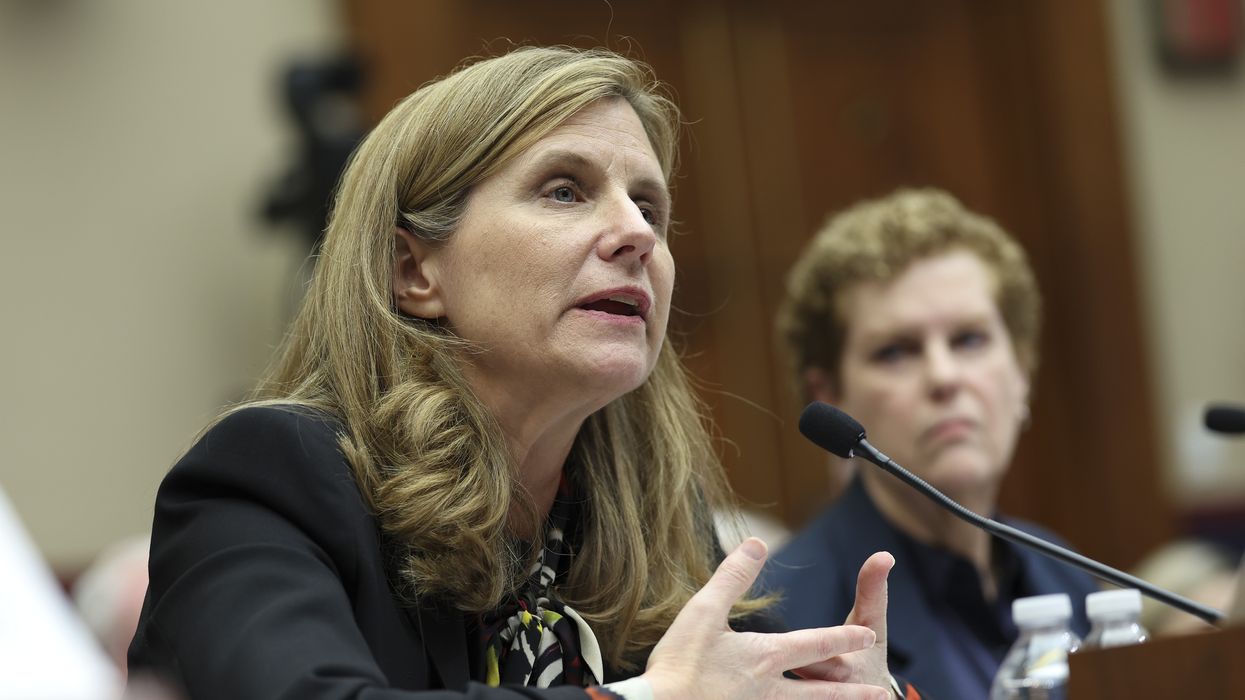 "She was coerced into resigning for defending her students' right to political free speech," said one critic.
Professors at the University of Pennsylvania on Saturday were joined by rights advocates in condemning the attacks that forced university president Liz Magill to resign days after she testified before the U.S. Congress.
Magill had angered lawmakers from both parties by refusing to say students should be punished for hypothetically "calling for the genocide of Jews."
Magill announced her resignation Saturday after the university lost a $100 million donation from hedge fund manager Ross Stevens, a Penn alum, due to last Tuesday's hearing at the House Education and Workforce Committee.

At the hearing, Rep. Elise Stefanik (R-N.Y.) demanded to know whether hypothetical calls for committing a genocide against Jewish people would violate the policies of Penn, Harvard, and the Massachusetts Institute of Technology. Stefanik also conflated calls for "intifada"—an uprising against oppression which is not necessarily violent or aimed at eliminating any group of people—with demands for a genocide against Jewish people. Committee members did not point to examples of students actually calling for genocide.
Magill, along with the presidents of the other two elite institutions, told the committee that such speech, if "directed and severe, pervasive," would qualify as harassment and would be disciplined as such, but suggested that in accordance with the U.S. Constitution, Penn does not generally discipline people for speech alone.
Magill's testimony represented Penn's official rules governing free speech, which state that "universities can invest their efforts and resources in educating their members and in creating spaces and contexts for productive dialogue, but they cannot legitimately punish members—students, staff, and faculty—who choose not to participate in those, or who profess bigoted and other hateful views."
But powerful donors including Stevens and former Utah Gov. Jon Huntsman, another Penn graduate, demanded Magill's ouster and said they would end their financial support until the president resigned.

The Penn chapter of the American Association of University Professors (AAUP) said that "Penn faculty and students who have expressed concern for Palestinian civilians and criticized the war in Gaza," had been targeted by "distortions and attacks" that have done nothing to actually address "the scourge of antisemitism—a real and grave problem."
"Instead, they have threatened the ability of faculty and students to research, teach, study, and publicly discuss the history, politics, and cultures of Israel and Palestine," said the group. "These attacks strike at the heart of the mission of an educational institution: to foster open, critical, and rigorous research and teaching that can produce knowledge for the public good in a democratic society."
The AAUP said the next university president must "defend the principles of shared governance and academic freedom, which protect the educational mission of the university."
"And they must correct what has become a dangerous myth suggesting that the defense of academic freedom and open expression is in any way contradictory to the fight against antisemitism," the group added.
The attacks on Magill from Congress—including a letter signed last week by 74 members of both parties who demanded her resignation—followed calls in September from the school's Board of Trustees for Magill to distance Penn from a literature festival that celebrated Palestinian writers.
The Board of Advisors at Wharton, Penn's business school, also wrote to Magill on Thursday asking for her resignation and notifying her of resolutions they had unanimously proposed, including one saying students and faculty would not "engage in hate speech, whether veiled or explicit."
Jonathan Friedman, director of free expression and education programs at PEN America, said the "vague" resolutions threaten "to ban wide swaths of speech."
Writer and rights advocate Leah McElrath said Magill's resignation set "a horrifying precedent" and was indicative of a larger effort in the U.S. to suppress political speech that is critical of the Israeli government and and to "expand the definition of antisemitism to include anti-Zionism."

"The story here is not solely about Liz Magill," said Alex Kane, senior staff reporter for Jewish Currents. "The main story is a McCarthyist atmosphere consuming college campuses over calls for Palestinian liberation. Magill tepidly defended free speech for Palestine advocates, then made a big PR misstep and fell into a right-wing trap."

Since October 7, colleges including Columbia University and Brandeis University have suspended their campus chapters of Students for Justice in Palestine, which has held protests against Israel's U.S.-backed war in Gaza. About 18,000 Palestinians—including more than 6,600 children—have now been killed and 49,500 have been wounded as the Israel Defense Forces have claimed they are targeting Hamas and making efforts to protect civilians.

Peter Beinart, editor-at-large for Jewish Currents, said the ongoing controversy over antisemitism on college campuses—now the subject of an official House investigation—is meant to distract from the massacre of civilians in Gaza.

"Forcing [the] resignation of [a] university president for failing to condemn non-existent 'calls for genocide' of Jews," said Sarah Leah Whitson, executive director of Democracy for the Arab World Now, "all while an actual U.S.-supported genocide of Palestinians [is] underway—is ALL about silencing criticism of Israel."
Note: This article has been corrected to better reflect the comments of the AAUP at University of Pennsylvania.

News