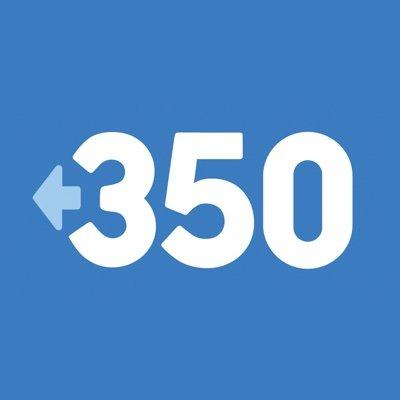 Niwot High School Students Call on Boulder County Commissioners to Ban Fracking
Students release powerful video opposing proposed fracking site ahead of key  public hearing.
WASHINGTON
Today, The Niwot High School Environmental Club released a video in which students, ranging from age ten to eighteen, urge the Boulder County Commissioners to protect their future by enacting a ban on fracking. The video launched ahead of a major Boulder County Commissioner hearing meeting on Tuesday, Dec. 1 at 4:00 p.m. where commissioners will hear public comment on proposed revisions to its Article 12 regulations addressing oil and gas operations.
Niwot High School sits just three miles away from Crestone Peak Resources' proposed fracking site. At 140 wells, the fracking site, if granted permit, would be the largest in the state of Colorado. Fracking emits carcinogens and greenhouse gases into the atmosphere, jeopardizing the health and well-being of humans and the environment. Thus, the prospect of the development of the largest fracking site in the state, only a few miles away from the Niwot high school and community, is terrifying to students, teachers, and community members alike.
"We, the youth of Colorado, simply ask our elected officials to do their job, to protect us by using their power and the opportunity presented by SB 19-181 to protect Colorado's future. Ban Fracking," said Maya Beauvineau, a senior at Niwot High School.
Motivated by the immediacy of the threat to their community, as well as the awareness of the repercussions of oil and gas extraction on their future, students at Niwot High School are declaring enough is enough. Since first learning about the proposed Crestone Peak Resources fracking site in 2019, the Niwot Environmental Club, a group of roughly 30 students from Niwot High School, has dedicated its efforts toward organizing the youth voice against fracking.
"The idea that elected officials would allow for something that is so detrimental to the environment and to our health is mind-blowing," said Desta Soma, Freshman.
Throughout 2020, club members have urged Boulder County to lead the state toward a genuinely safe, healthy, and clean future by enacting a ban on fracking at local Boulder County Commissioner Public Hearings. At the Oil and Gas Planning Commission Hearing in November, students demanded increased setbacks of 2,500 feet from open space and land occupied by humans--rather than the 2,000-foot setbacks from only lands occupied by humans that are currently proposed in Boulder County.
Despite the overwhelming public support for stricter regulations, the Planning Commission did not act to increase setback distance following the hearing. The Niwot Environmental Club, however, remained undeterred. The club hopes the county commissioners will listen to the voices of the rising generation, along with countless other colorado citizens from all walks of life, and act to genuinely protect the health and well-being of humans, the environment, and wildlife as SB 19-181 obligates them to do.
The Boulder County Commissioners are set to finalize updated regulations this month as the current moratorium on oil and gas drilling in Boulder County is set to expire on December 31, 2020. Those interested in participating in Tuesday's public hearing can sign up here or provide written comment to oilgascomment@bouldercounty.org
You can watch and share the video @350colorado on Instagram, Facebook, and Youtube.
350 is building a future that's just, prosperous, equitable and safe from the effects of the climate crisis. We're an international movement of ordinary people working to end the age of fossil fuels and build a world of community-led renewable energy for all.
LATEST NEWS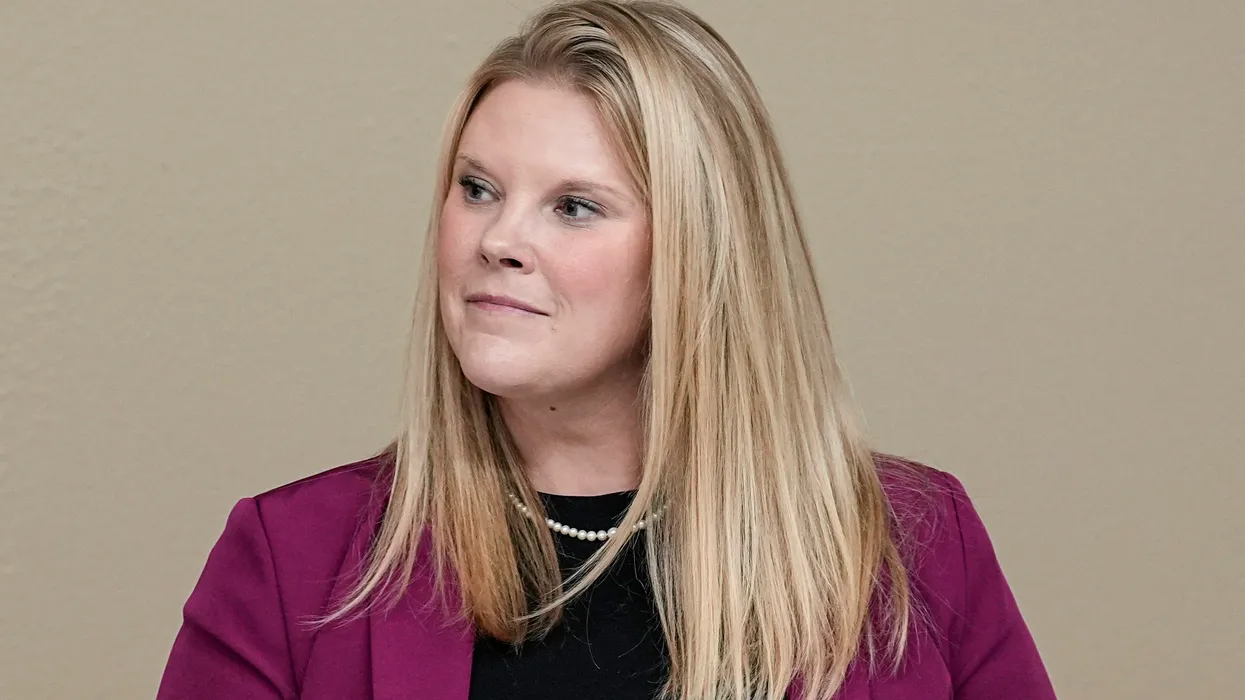 One expert said Republicans are using "extreme tactics" like the Senate vote and threats of impeaching a state Supreme Court justice "to subvert fair elections and maintain anti-democratic grip on power."
Democratic Wisconsin Attorney General Josh Kaul on Thursday swiftly filed a lawsuit after Republican senators attempted to oust the state's top election official, Meagan Wolfe, despite arguments that they lacked authority to do so.
The Wisconsin Senate's 22-11 party-line vote on Wolfe was "a bid to give election deniers and conspiracy theorists more control over how elections are run in the state," explainedMother Jones national voting rights correspondent Ari Berman.
"That follows threats by Republican legislative leaders to impeach newly elected state Supreme Court Justice Janet Protasiewicz before she has even ruled on a case," he added, "so that the court's new 4-3 liberal majority will be unable to strike down the heavily gerrymandered maps that have been integral to the GOP's stranglehold over the Legislature for the past decade-and-a-half."
Wolfe began serving as interim administrator of the Wisconsin Elections Commission (WEC) in early 2018 and was unanimously confirmed by the state Senate the following year. As Politicoreported Thursday:
Wolfe's position is a nonpartisan, nonvoting one tasked with implementing the decisions made by the three Democratic and three Republican commissioners.

As the head of the commission, Wolfe has been the target of GOP attacks following the 2020 presidential election, when President Joe Biden narrowly beat former President Donald Trump in the state. Wolfe has garnered vitriol from Republicans who amplified Trump's false claims about widespread fraud in the election.
The administrator's term expired on July 1, but the WEC's three Democrats abstained from voting to renominate Wolfe because they feared GOP senators would refuse to confirm her and, as Kaul highlighted last month, "the Wisconsin Supreme Court has squarely held that a holdover appointee may legally remain in office following the expiration of the term."
GOP legislators—led by Senate Majority Leader (R-9) Devin LeMahieu—went ahead with the vote on Thursday even though "the Republicans' own lawyers, as well as the state's Democratic attorney general, told the senators before the vote that they didn't have the authority to remove Meagan Wolfe," according toThe Washington Post.
"Wisconsin Republicans' attempt to illegally fire Wisconsin's elections administrator without cause today shows they are continuing to escalate efforts to sow distrust and disinformation about our elections, denigrate our clerks, poll workers, and election administrators, and undermine basic tenets of our democracy, including the peaceful transfer of power," declared Democratic Gov. Tony Evers.
Referencing a "bogus" bill unveiled earlier this week by GOP leaders, the governor said that "just days after Republicans announced they want Legislature-picked, Legislature-approved map drawers to conduct redistricting, Republicans today demonstrated why they cannot be trusted with that important responsibility—because they will threaten, intimidate, punish, and even attempt to illegally fire anyone who stands in the way of their relentless pursuit to retain political power."
"Our chief election administrator is a consummate, qualified professional who's worked in voter registration and outreach and election security for more than a decade—experience that I have no doubt was among the reasons she was unanimously confirmed by many of these same Republicans just a few years ago," he added. "I'm requesting the Wisconsin Department of Justice provide immediate representation to defend Ms. Wolfe so she can remain in this important role."
The Wisconsin attorney general, who filed a complaint in Dane County Circuit Court, said that "the story today is not what the Senate has purported to do with its vote. It's that the Senate has blatantly disregarded state law in order to put its full stamp of approval on the ongoing baseless attacks on our democracy."
"We are going to court to minimize the confusion resulting from today's stunt," Kaul continued, "and to protect a pillar of our democracy—the fair administration of elections."
The Cap Timesreported that "there is no formal appeals process for Wolfe to tap in order to push back against her ousting, according to the Wisconsin Legislative Council, a nonpartisan agency that provides legal and policy analysis for the Legislature. That leaves a lawsuit as her only option."
Wolfe welcomed the lawsuit and confirmed that she will continue to serve as administrator unless a majority of the WEC or a court orders her out. She said that "the Senate's vote today to remove me is not a referendum on the job I do but rather a reaction to not achieving the political outcome they desire."
The controversy comes as the state prepares for next year's elections. At the presidential level, Biden is seeking reelection and Trump is currently the GOP front-runner, despite facing four criminal cases—including two related to his efforts to overturn the 2020 results—and arguments that inciting the January 6, 2021 insurrection constitutionally disqualifies him from holding office.
"I think it's really worrisome because we're in the final stages of preparation for the 2024 elections," Barry Burden, a political scientist at the University of Wisconsin-Madison and director of its Elections Research Center, told the Post. "The elections commission is training clerks around the state and issuing guidance, so to have uncertainty about who the top administrator is going into this crucial election season, I think is a real problem."
News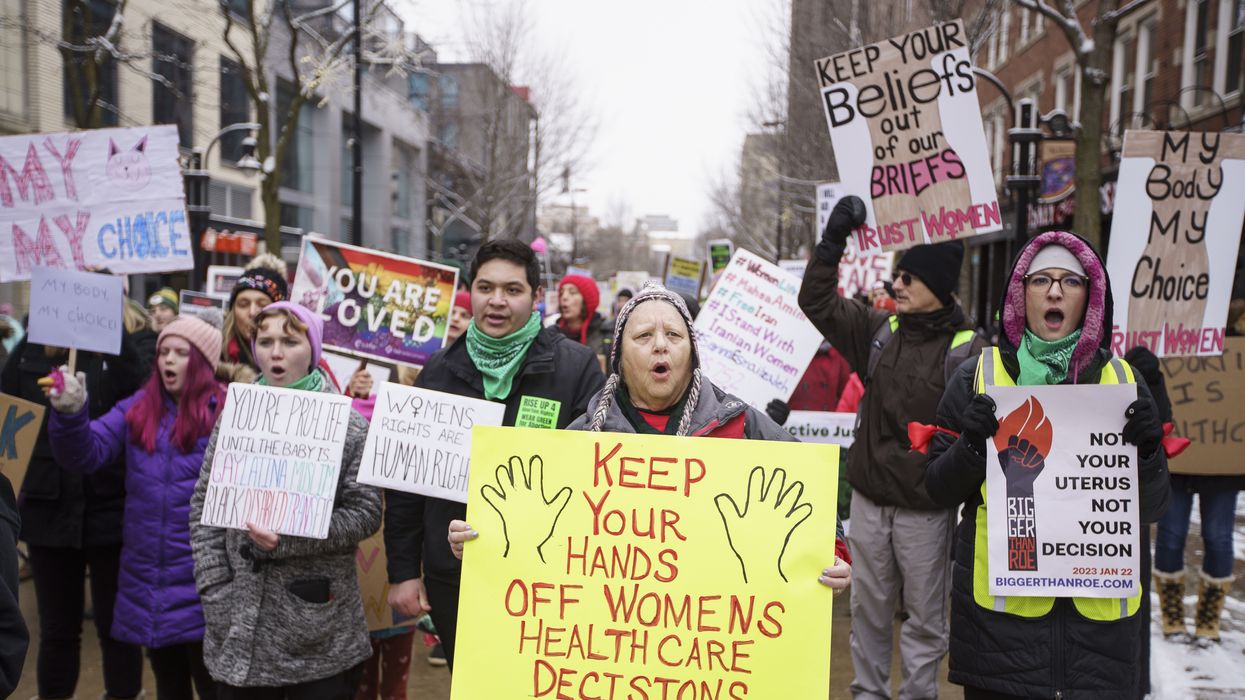 While welcoming the shift, Gov. Tony Evers also stressed that the broader battle is far from over and "I will keep fighting like hell every day until Wisconsinites have the right to make their own healthcare decisions."
Wisconsin residents, reproductive rights advocates, and Democratic political leaders on Thursday celebrated after Planned Parenthood announced that it will resume abortion care at Madison and Milwaukee clinics next week following a recent court ruling.
"With patients and community as our central priority and driving force, we are eager to resume abortion services and provide this essential care to people in our state," said Planned Parenthood of Wisconsin (PPWI) president and CEO Tanya Atkinson in a statement.

"With the recent confirmation from the court that there is not an enforceable abortion ban in Wisconsin, our staff can now provide the full scope of sexual and reproductive healthcare to anyone in Wisconsin who needs it, no matter what," added Atkinson.
After the U.S. Supreme Court's right-wing majority reversedRoe v. Wade last year, PPWI stopped providing abortion care due to uncertainty over an 1849 Wisconsin law—which is still being challenged and expected to eventually reach the state Supreme Court.
As Atkinson explained in a two-minute video posted on social media Thursday, PPWI decided to resume care after Dane County Judge Diane Schlipper ruled in July that "there is no such thing as an '1849 abortion ban' in Wisconsin."
Schlipper determined that the law only applies to feticide, or the act of killing a fetus, and wrote that "a physician who performs a consensual medical abortion commits a crime only 'after the fetus or unborn child reaches viability.'"
The Guttmacher Institute—which tracks state-level policy changes on abortion rights across the country—declared Thursday on X, formerly Twitter, that "this is a win for people in Wisconsin seeking care, advocates, and providers!"
The pause on abortion care in Wisconsin forced patients to continue dangerous or unwanted pregnancies, self-manage abortions, or seek care elsewhere—such as in Democrat-controlled Illinois, which is surrounded by states with strict anti-choice laws, including Wisconsin, and has been flooded with "abortion refugees" since the Roe reversal.
"The ability to provide abortion services in Wisconsin again is crucial to being able to address the full scope of care for our patients," PPWI associate medical director Dr. Allie Linton said Thursday. "Patients who walk through our doors can again know they will receive the comprehensive, high quality, nonjudgmental, and confidential reproductive care they deserve."
In a statement welcoming PPWI's decision, Democratic Wisconsin Gov. Tony Evers noted that Schlipper's ruling in July stemmed from an attempt to dismiss a lawsuit that he and state Attorney General Josh Kaul filed to clarify that the 1849 law could not be used to prevent abortion care.
"I've been clear from the beginning that I would fight to restore reproductive freedom in our state with every power and every tool we have, and I've spent every day over the last year doing just that," said Evers. "This is critically important news for Wisconsin women and patients across our state who, for a year now, have been unable to access the healthcare they need when and where they need it."
"But I also want to be clear today: I will never let up. And we must not let up. Our fight to restore the same reproductive rights and freedoms Wisconsinites had up until the day the U.S. Supreme Court overturned Roe must continue," he added. "I will keep fighting like hell every day until Wisconsinites have the right to make their own healthcare decisions without interference from politicians who don't know anything about their lives, their family, or their circumstances."
Other Democratic political leaders in Wisconsin who applauded the development included former Lt. Gov. Mandela Barnes, Secretary of State Sarah Godlewski, U.S. Sen. Tammy Baldwin, and Congresswoman Gwen Moore, who has previously spoken about her decision, as a low-income 19-year-old mother, to end her second pregnancy before Roe.
Praising PPWI's announcement as "an important step toward restoring reproductive freedom for everyone in our state," Opportunity Wisconsin said that "no Wisconsinite should face a massive financial burden just to access the basic healthcare services they need."
The coalition also called out Wisconsin Republicans in Congress who have joined their GOP colleagues in blocking federal legislation that would affirm abortion rights nationwide.

Abortion—and specifically, fights over the 1849 law—was a key issue in the April election in which voters elected Milwaukee County Judge Janet Protasiewicz to the Wisconsin Supreme Court, which now has a liberal majority for the first time in 15 years. Republicans in the state Legislature are threatening to impeach her before she even hears a case.
"Wisconsin Republicans are threatening to impeach Justice Protasiewicz for one reason: to stay in power," Moore said Sunday. "They know they're outnumbered on issues like abortion, so the only way to keep their extreme policies in place is to subvert the will of the voters."
News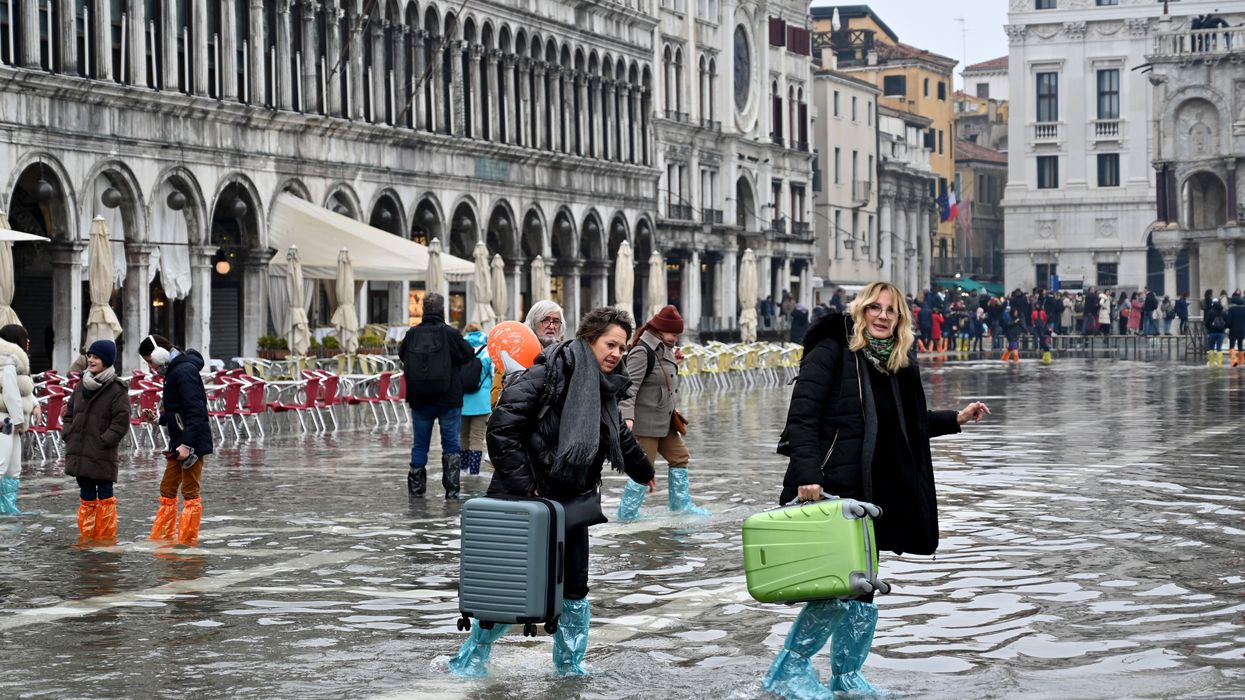 "If nations continue to ignore the existential threat climate change poses to places like Venice, they could be irrevocably damaged or lost forever," said one climate expert.
Climate campaigners expressed dismay Thursday after a United Nations panel declined to place Venice on its list of endangered World Heritage sites—even though the United Nations Educational, Scientific, and Cultural Organization acknowledges thatsea-level rise and extreme weather driven by the planetary emergency are increasingly threatening the famed Italian city.
Meeting in Riyadh, Saudi Arabia, the 21 nations on UNESCO's World Heritage Committee for the second time since 2021 did not include Venice—a city of 260,000 residents, 118 islands, 150 canals, and around 10 million annual visitors—on its endangered list. This, despite UNESCO recommending the listing and previously noting that the city "has become vulnerable as a result of irreversible natural and climate changes."
"Italy is an alcoholic in denial over Venice."
UNESCO officials attributed Venice's omission from the World Heritage in Danger list to the city's efforts to mitigate climate and mass tourism risks. Large cruise ships have been banned from Venetian waters, while barriers largely block high tides and other seawater from flooding the city. On Tuesday, Venice city councilmembers approved a pilot program to charge day-trippers a €5 fee to visit the city on days when the number of visitors is expected to be particularly high, such as holidays and weekends in spring and summertime.
Venice Mayor Luigi Brugnaro—a member of the center-right Coraggio Italia party—hailed the UNESCO decision, writing on the social media platform formerly known as Twitter that while "the world has understood all the work we have done to defend our city, some of the opposition in Venice still hasn't!"
Likewise, Italy's far-right government said it was "proud" to have prevented Venice from inclusion on the World Heritage in Danger list.
However, Adam Markham, deputy director of the Climate and Energy Program at the Union of Concerned Scientists, said in a statement that "today's decision by the World Heritage Committee signals an alarming trend of nations not being held accountable for protecting some of the most iconic and irreplaceable natural and historic sites around the globe."

Markham continued:
Venice is a city in crisis facing rising sea levels and flooding that threaten the structural integrity of homes, businesses, critical infrastructure, and world-renowned historical sites. Uncontrolled mass tourism has also made affordable housing scarce for locals as demand for vacation rentals increases and the growth of cruise ship traffic has caused significant damage to the Venice lagoon. If nations continue to ignore the existential threat climate change poses to places like Venice, they could be irrevocably damaged or lost forever. Sadly, climate change and tourism are killing Venice.
Writing last week in The Art Newspaper, Anna Somers Cocks noted that sea levels are predicted to rise 1 meter in Venice by 2100.
"Sea-level rise will destroy Venice by the end of the century unless a major national and international effort is made to save it," she warned. "The city will crumble, bit by bit."
"If Italy objects to listing, like an alcoholic in denial, it will once again have refused to recognize that it has a serious problem," Somers Cocks added. "It will also deal yet another blow to UNESCO's already fading credibility as a protector of the world's heritage, which has been undermined by the member states themselves."
In 2019, floodwaters inundated the chamber where the far-right majority of the Venice City Council had moments earlier voted down a resolution addressing the climate emergency, prompting one concerned observer to quip that nature just did "a mic drop."
News
Independent, nonprofit journalism needs your help.
Please Pitch In
Today!