Interior Secretary Nominee David Bernhardt One Step Closer to Joining Trump's Swamp-Filled Cabinet With Help of Key Western Senators McSally, Gardner, Daines and Heinrich
Western Values Project Statement on Committee Vote to Confirm Conflicted Ex-Lobbyist
Whitefish, MT
Today the Senate Energy and Natural Resources Committee voted 14-6 to move controversial Acting Interior Secretary David Bernhardt's nomination to a full Senate vote, setting up what is sure to be a contentious floor debate and final vote. Western Values Project's Executive Director Chris Saeger issued the following statement in response to the committee's vote:
"It's no surprise that a group of Senators who owe so much to special interest lobbyists would support this choice for Interior Secretary. For the last two years, conflict-ridden David Bernhardt has tipped the scales in favor of former clients, likely violating his ethics pledge and responsibilities to the American people.
Western Senators Heinrich, Gardner, McSally, and Daines greased the wheels to push Bernhardt's controversial nomination forward before getting clear answers to critical questions regarding his serious conflicts of interests. There is still time for them to reverse this mistake by voting to reject Bernhardt on the floor of the Senate. Until that happens, they will have to live with being known as full-throated supporters of Trump's conflicted ex-lobbyist pick to run our nation's public lands."
During Bernhardt's hearing, Senators were unable to get clarification on several key conflicts of interest questions raised by Western Values Project. Just as bad, calls by Senator Wyden and others to delay his vote based on serious concerns regarding Bernhardt's culture of corruption were ignored. Two Democrats, Senator's Joe Manchin (WV) and Mark Heinrich (NM), with Independent Angus King (ME) joined with every Republican on the committee in voting to confirm Trump's most conflicted cabinet nominee to date. Western Senator's Martha McSally (AZ), Cory Gardner (CO), and Steve Daines (MT) also joined is supporting the former lobbyist.
This week, The Washington Post reported that, at the request of two watchdog groups and several Senators, Interior's Office of Inspector General is reviewing evidence that Bernhardt violated his ethics pledge when he acted on behalf of a former client, Westlands Water District. New details released today by the New York Times found that Bernhardt had continued to associate with the water district at least until his deputy secretary nomination on April 28, 2017.
Westlands is the largest agricultural district in the country according to their website and has water delivered to producers through the Central Valley Project (CVP), a federal water project. The District is a local-government entity formed in 1952 which makes it subject to California's Public Records Act (CPRA).
Within four months of his confirmation as Interior Deputy Secretary, Bernhardt pushed for a decision that would be beneficial for his former client.
Western Values Project (WVP) filed suit against the Interior Department in July of 2018 for public documents related to Bernhardt's involvement with his former lobbying firm and clients. Interior has been stonewalling the release of the documents and only now begun releasing preliminary documents related to the ten requests and comply with the joint status agreement.
WVP previously launched davidbernhardt.org, a website that details Bernhardt's conflicts of interest and highlights instances of Interior policies he has worked on that benefit his former clients.
Western Values Project brings accountability to the national conversation about Western public lands and national parks conservation - a space too often dominated by industry lobbyists and their allies in government.
LATEST NEWS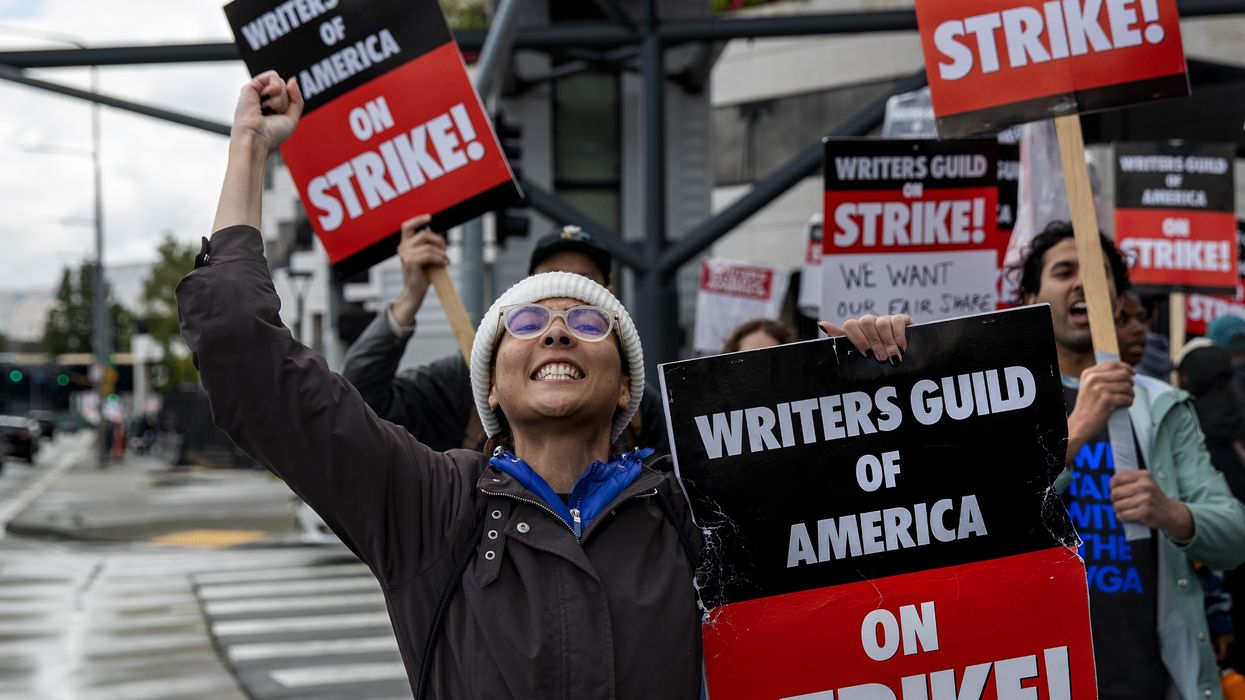 "The WGA appears to have won more than analysts initially believed possible."
Hollywood screenwriters' monthslong strike ended Wednesday after the Writers Guild of America leadership voted unanimously to recommend the tentative three-year contract agreement that the union reached with major studios over the weekend.
WGA members will now vote on whether to ratify the deal, which includes higher pay than the studios were originally willing to offer, improved healthcare benefits, viewership-based streaming residuals, minimum staffing requirements for television writers' rooms, and regulations constraining studios' use of artificial intelligence.
In a statement late Tuesday, the WGA negotiating committee said that union members "will be able to vote from October 2nd through October 9th, and will receive ballot and ratification materials when the vote opens."
"The WGAW Board and WGAE Council also voted to lift the restraining order and end the strike as of 12:01 am PT/3:01 am ET on Wednesday, September 27th," the committee added. "This allows writers to return to work during the ratification process, but does not affect the membership's right to make a final determination on contract approval."
The WGA committee called the tentative agreement an "exceptional deal, with gains and protections for members in every sector of the business."
"The WGA appears to have won more than analysts initially believed possible," The New York Timesreported Tuesday. "Studios suggested early on that they wouldn't bend on issues like residuals or staffing, citing changes streaming has made to their industry. But the strike—coupled with the SAG-AFTRA walkout—has crippled Hollywood, with studio owners like Warner Bros. Discovery predicting big hits to their earnings. Analysts have estimated that studios could lose as much as $1.6 billion in global ticket sales because of movie delays."
According to survey data, the writers' strike was broadly popular with the U.S. public. A Data for Progress poll conducted last month found that 67% of all likely voters backed the strike, while a Gallup survey showed that the public sympathized with screenwriters over Hollywood studios by a margin of 72% to 19%.
SAG-AFTRA actors who joined writers on the picket lines will remain on strike, and the union said Wednesday that it currently has no scheduled dates to meet with the Alliance of Motion Picture and Television Producers, which represents the major studios.
News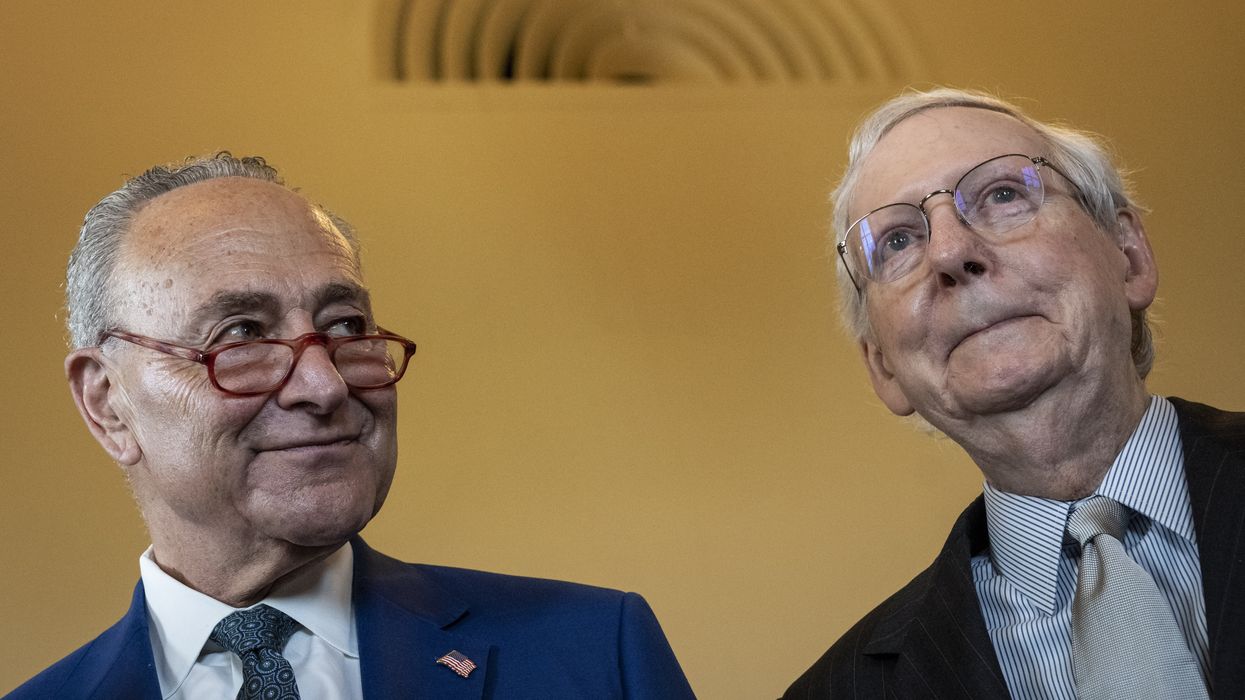 "Once passed, the House must swiftly take up the bill and send it to the president's desk to avoid a shutdown—giving Americans the help and resources they deserve," said Senate Majority Leader Chuck Schumer.
Faced with a fractured and chaos-causing Republican majority in the U.S. House of Representatives, the Senate took action on Tuesday to avert the looming government shutdown, voting 77-19 to advance a bipartisan short-term funding bill.
The procedural vote sets up the Senate to approve a continuing resolution (CR) that would fund the government through mid-November later this week. Both chambers must pass some type of funding measure to prevent a shutdown on October 1.
Senate Majority Leader Chuck Schumer (D-N.Y.) took to the chamber floor on Tuesday to discuss the effort and call out embattled House Speaker Kevin McCarthy (R-Calif.).
"We are now right at the precipice," Schumer said. "Yet all last week, Speaker McCarthy, instead of focusing on bipartisanship, catered to the hard right, and has nothing, to show for it. And now, the speaker will put on the floor hard-right appropriations bills that have nothing to do with avoiding a shutdown. So this week, the Senate will move forward first."
After the text of the CR was released, Schumer thanked Senate Minority Leader Mitch McConnell (R-Ky.) and noted that "all through the weekend—night and day—Senate Democrats and Republicans worked in good faith to reach an agreement on a continuing resolution that will keep the government funded and avert a shutdown."
"This bipartisan CR is a temporary solution, a bridge that will spare families the pain of a shutdown while allowing Congress to keep working to fully fund the federal government," he stressed. "Once passed, the House must swiftly take up the bill and send it to the president's desk to avoid a shutdown—giving Americans the help and resources they deserve."
According to the office of Senate Appropriations Committee Chair Patty Murray (D-Wash.), the resolution:
Extends government funding through November 17;
Extends funding to help communities struck by disaster and continues support for Ukraine at a pivotal moment;
Prevents critical health statutes from lapsing to ensure funding for community health centers and teaching health centers does not expire;
Extends the Federal Aviation Administration's (FAA) authorities through the end of the calendar year;
Ensures federal wildland firefighters will not see a pay cut; and
Ensures the Special Supplemental Nutrition Program for Women, Infants, and Children (WIC) will continue to be able to serve the nearly 7 million women and children who rely on it.
"A shutdown would be nothing short of a catastrophe for American families, our national security, and our economy. It is critical that we avoid one, and that's exactly what this bipartisan legislation will do," said Murray, noting that senators continue to work on annual appropriations bills for fiscal year 2024. "We have much more to do, but we should pass this legislation immediately—there is no time to waste."
House Appropriations Committee Ranking Member Rosa DeLauro (D-Conn.) agreed that "the bipartisan continuing resolution introduced by the Senate is a reasonable approach to keeping the government open while we finish our work on final 2024 funding bills."
"It is not perfect, but it prevents a catastrophic and avoidable shutdown, includes critical funding to help communities recover from natural disasters, and protects national security with continued support for Ukraine in the face of Russia's continued attacks," she said. "If House Republicans are serious about finishing final full-year bills, they need to vote for this bipartisan continuing resolution so we can get to work right away."
Meanwhile, The Hillreported that McCarthy on Tuesday "floated the possibility of meeting" with President Joe Biden to work out a compromise, telling journalists that "the president could keep government open by doing something on the border."
The now-dead CR that House Republicans unveiled last week even though they knew it was "doomed to fail" notably included border polices widely opposed by Democratic lawmakers and funding cuts that betrayed McCarthy and Biden's debt limit deal.
Some Republicans suggested the Senate CR "ain't gonna pass the House," as Rep. Mike Simpson (R-Idaho) put it. According toPolitico, Rep. Greg Murphy (R-N.C.) concurred, pointing to Ukraine aid and saying: "It's not gonna happen over here. It's not gonna happen on the Republican side."

House Republicans on Tuesday night advanced four full-year spending bills, though that won't prevent a shutdown.
This post has been updated with House Republicans' comments and Tuesday night vote.

News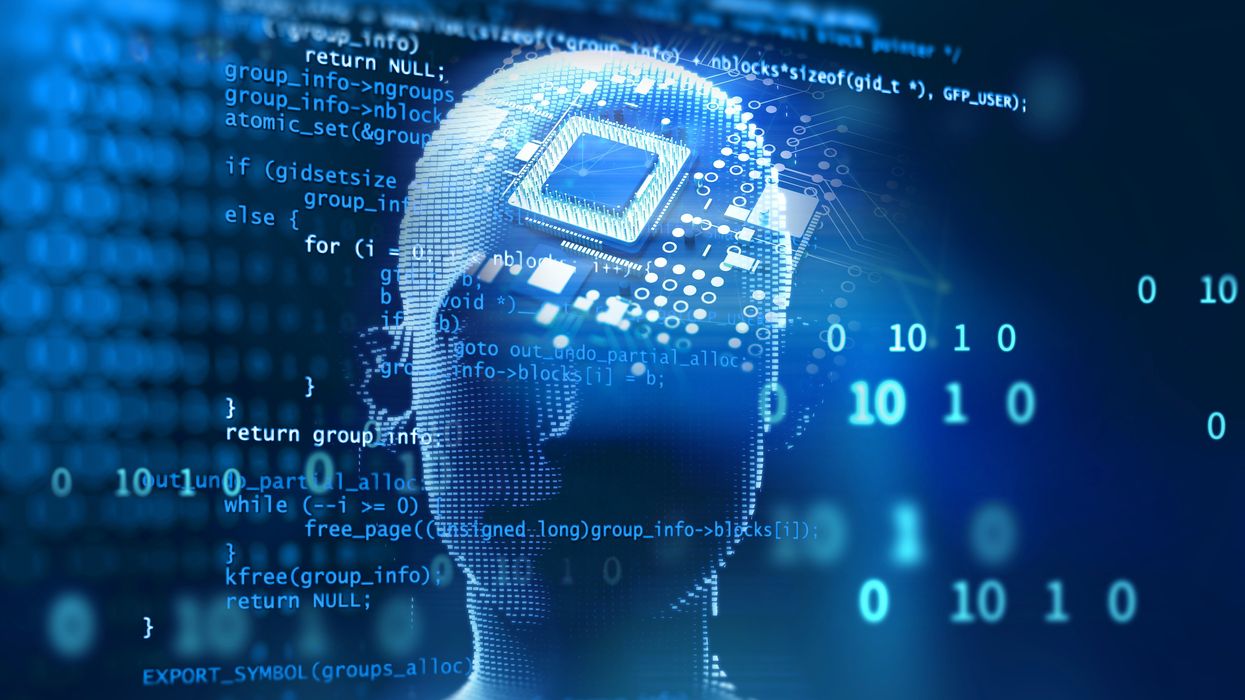 "Lawmakers and regulators must step up and confront this threat before it's too late," the report's author warns.
Tech companies are creating and deploying artificial intelligence systems "that deceptively mimic human behavior to aggressively sell their products and services, dispense dubious medical and mental health advice, and trap people in psychologically dependent, potentially toxic relationships with machines," according to a report published Tuesday by Public Citizen.
The report—entitled Chatbots Are Not People: Designed-In Dangers of Human-Like AI Systems—asserts that "conversational artificial intelligence (AI) is among the most striking technologies to emerge from the generative AI boom kicked off by the release of OpenAI's ChatGPT. It also has the potential to be among the most dangerous."
"The subtle and not-so-subtle design choices made by the businesses behind these technologies have produced chatbots that engage well enough in fluid, spontaneous back-and-forth conversations to pose as people and to deceptively present themselves as possessing uniquely human qualities they in fact lack," the publication warns.
The report continues:
Deceptive anthropomorphic design elements... are fooling people into falsely believing AI systems possess consciousness, understanding, and sentience. These features range from AI using first-person pronouns, such as "I" and "me," to expressions of emotion and opinion, to human-like avatars with faces, limbs, and bodies. Even worse, AI can be combined with emerging and frequently undisclosed technologies—such as facial and emotional recognition software—to hypercharge its manipulative and commercial capabilities.
This, the publication says, is happening "with little or no testing, oversight, and accountability—including in places no one expects them, like the drive-thru at fast food restaurants, sometimes without any disclosure to customers."
The report contains a series of policy recommendations including:
Banning counterfeit humans in commercial transactions, both online and offline;
Restricting and regulating deceptive anthropomorphizing techniques;
Banning anthropomorphic AI from marketing to, targeting, or collecting data on kids;
Banning AI from exploiting psychological vulnerabilities and data on users;
Special scrutiny and testing for all health-related AI systems—especially those intended for use by vulnerable people; and
Severe penalties for lawbreakers, including banning them from developing and deploying AI systems.
"The tech sector is recklessly rolling out AI systems masquerading as people that can hijack our attention, exploit our trust, and manipulate our emotions," Public Citizen researcher and report author Rick Claypool said in a statement. "Already Big Businesses and bad actors can't resist using these fake humans to manipulate consumers."
"Lawmakers and regulators must step up and confront this threat before it's too late," he added.
In July, the Biden administration secured voluntary risk management commitments from seven leading AI companies, a move that was welcomed by experts—who also urged lawmakers and regulators to take further action.

A report on the dangers of AI published earlier this year by Claypool and tech accountability advocate Cheyenne Hunt urged a pause in the development of generative artificial intelligence systems "until meaningful government safeguards are in place to protect the public."
News
Independent, nonprofit journalism needs your help.
Please Pitch In
Today!