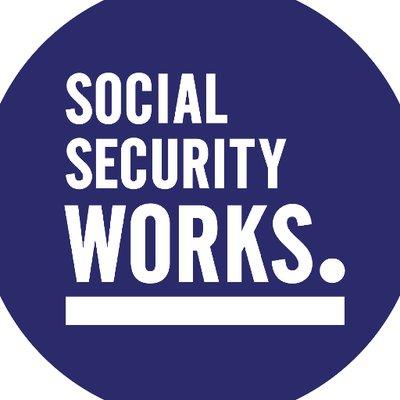 The Social Security Expansion Act is Wise Policy and Winning Politics
WASHINGTON
The following is a statement from Nancy Altman, President of Social Security Works, endorsing the Social Security Expansion Act, which was introduced this morning by Senators Bernie Sanders (D-VT), Cory Booker (D-NJ), Kirsten Gillibrand (D-NY), and Kamala Harris (D-CA) along with Rep. Peter DeFazio (D-OR):
"The Social Security Expansion Act is profoundly wise legislation that increases Social Security benefits for all current and future beneficiaries, as well as providing additional targeted benefit increases. These include ensuring that those who work a lifetime at low wages are not forced to retire into poverty. It also restores the program's benefits for students aged 19-22 whose working parents have died and become disabled, and are no longer there to support their higher education. Restoration of this benefit, which was wrongfully removed in 1981, will help to reduce the crushing student debt afflicting too many of our graduates.
Senator Sanders and Rep. DeFazio have appropriately chosen the day that millionaires stop paying into Social Security for the rest of the year to introduce their bill. The benefit increases in the Social Security Expansion Act are paid for entirely by requiring the wealthiest to pay their fair share into Social Security. It provides that they contribute the same percentage of their incomes to Social Security that minimum wage workers pay.
Expanding Social Security as this legislation does is a solution to our looming retirement income crisis and to growing inequality between the wealthy and everyone else, as well as to the financial squeeze confronting working families. Not only is expanding Social Security, financed by requiring the wealthy to pay their fair share, extremely wise policy, it is overwhelmingly supported by voters across the political spectrum. That makes it powerfully winning politics, as well."
Social Security Works' mission is to: Protect and improve the economic security of disadvantaged and at-risk populations; Safeguard the economic security of those dependent, now or in the future, on Social Security; and Maintain Social Security as a vehicle of social justice.
LATEST NEWS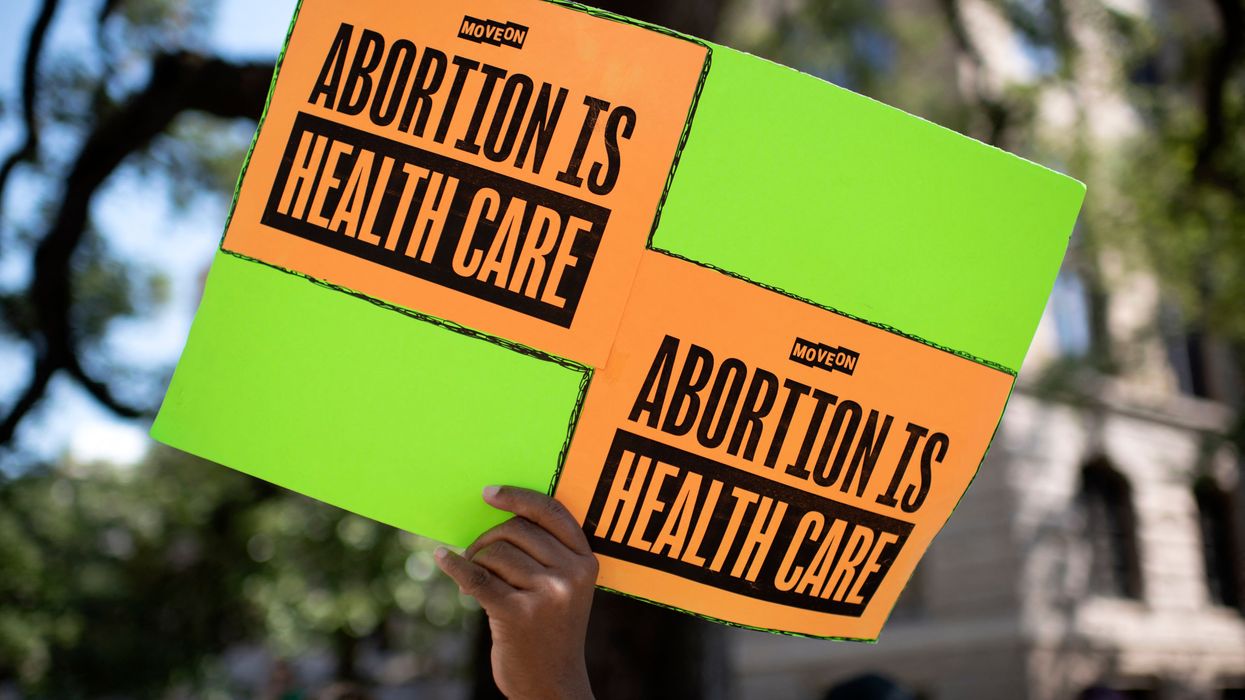 "Courts are arguing with each other about whether a woman can have a medically necessary abortion," said one advocate. "This is not a hypothetical nightmare—it is a living one."
Reproductive justice groups on Friday night said the Texas Supreme Court and Republican Attorney General Ken Paxton were "directly endangering" a pregnant women who recently received news that her fetus has a life-threatening condition, after the high court halted a judge's order permitting the woman to obtain abortion care.
The state Supreme Court issued a stay temporarily blocking Travis County Judge Maya Guerra Gamble's Thursday ruling. Gamble had issued a temporary restraining order, allowing Dallas resident Kate Cox to obtain an abortion and protecting her physician, Dr. Damla Karsan, from civil or criminal liability under Texas' near-total ban on abortions.
Paxton quickly appealed Gamble's ruling, telling the court, "Nothing can restore the unborn child's life that will be lost as a result."

Molly Duane, senior staff attorney for the Center for Reproductive Rights (CRR), which is representing Cox, said Friday night that the group is holding out hope that "the [state Supreme Court] ultimately rejects the state's request and does so quickly."
"In this case we fear that justice delayed will be justice denied," said Duane. "We are talking about urgent medical care... This is why people should not need to beg for healthcare in a court of law."

Cox, who is about 20 weeks pregnant, discovered last week that her fetus has abnormalities including trisomy 18, a condition that would result in a miscarriage, stillbirth, or the death of her baby in the hours or days after birth.

Cox has sought emergency medical care several times since finding out the diagnosis, reporting symptoms such as cramping and fluid loss to emergency room doctors—but while Texas' abortion bans claim to allow exceptions in cases where a pregnant person's life or health are at risk, many health professionals are unwilling to risk potential life imprisonment by providing care.
Karsan has advised Cox that continuing the pregnancy could put her health and fertility at risk. Under Texas' abortion bans, Cox's only options are to have a Caesarean section after carrying the pregnancy to term—even as her health grows worse—or to have labor induced in the case of the fetal heartbeat stopping. Due to previous C-sections, doctors have told Cox that she could experience a uterine rupture if she is forced to give birth to the baby.
On PBS Newshour on Friday, Cox described how her baby "would need to be placed directly onto hospice" care if she is forced to go through childbirth.
Paxton and the state Supreme Court, which consists entirely of Republican judges, are "100% committed to torturing" Cox, said Slate journalist Mark Joseph Stern.
By challenging Gamble's ruling, CRR said in court filings that the state demonstrated "stunning... disregard for Ms. Cox's life, fertility, and the rule of law."
Before appealing Gamble's decision, Paxton wrote a letter to three hospitals where Karsan has admitting privileges, warning that if she provides abortion care to Cox there they could face civil or criminal penalties regardless of the lower court ruling. The attorney general said Gamble was "not medically qualified to make this determination."
The letter was the state's attempt to "intimidate [Karsan] to not act," Dr. Judy Levison, another obstetrician-gynecologist in Houston, toldThe New York Times.
"They named her and so, it's intimidating," Levison said.
On Thursday, Duane refused to comment in a news briefing about whether Cox and her doctors were planning to move forward with the abortion and when or where she might obtain care.

Cox is reportedly the first pregnant patient to request an emergency abortion from a court since the U.S. Supreme Court overturned Roe v. Wade last year.
On Friday, the day after Gamble ruled, a pregnant woman in Kentucky sued the state, saying its abortion ban violates residents' constitutional right to privacy and self-determination.
Mary Ziegler, a law professor at the University of California at Davis who specializes in abortion, told The Washington Post that Paxton likely "wants to stop Cox from being an example" for other pregnant people who need or want to terminate their pregnancies.
"Courts are arguing with each other about whether a woman can have a medically necessary abortion while she continues to remain pregnant with an unviable pregnancy," said activist Olivia Julianna. "This is not a hypothetical nightmare—it is a living one."

News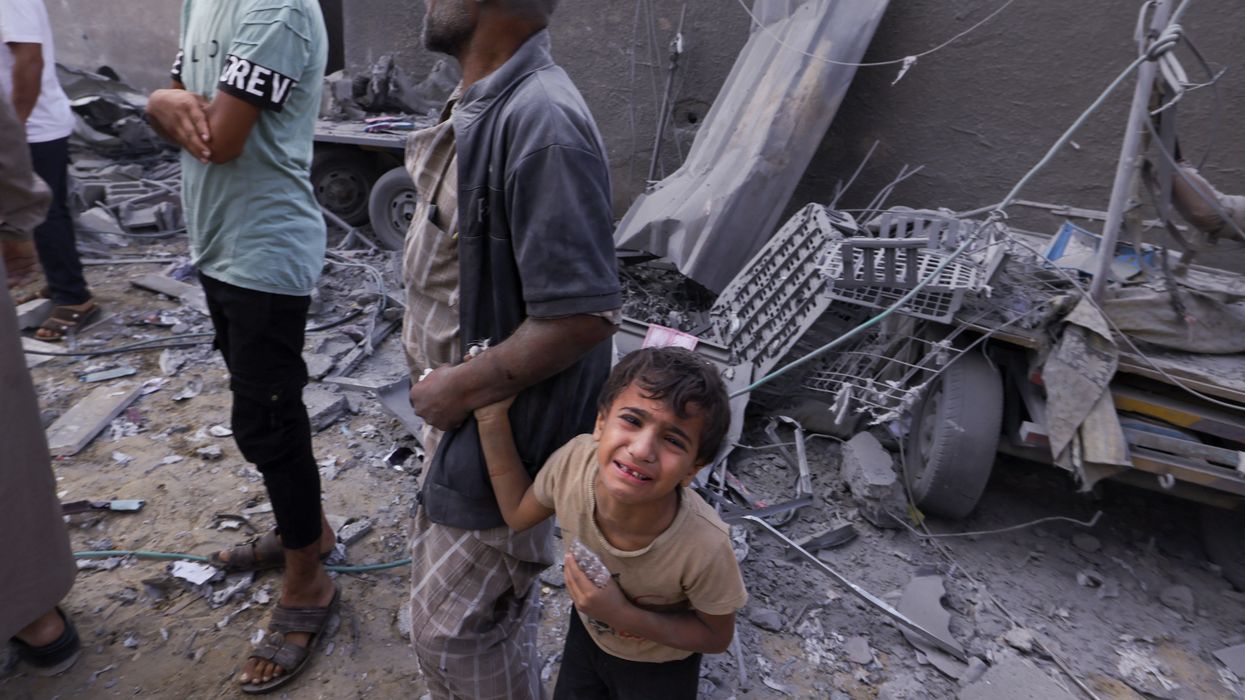 "The Security Council was again prevented from rising to this moment to uphold its clear responsibilities in the face of this grave crisis threatening human lives and threatening regional and international peace and security," said the Palestinian envoy to the United Nations.
As the United Nations humanitarian chief warned that aid workers in Gaza are "hanging on by our fingertips" as they try to mitigate an "untenable" disaster, and with Americans' support for Israel's U.S-backed bombardment of the enclave eroding, the United States on Friday vetoed a resolution demanding an immediate humanitarian cease-fire at the U.N. Security Council.
U.S. Envoy to the U.N. Robert Wood told members of the council that a cease-fire would "only plant the seeds for the next war."
Thirteen member-countries voted in favor of the cease-fire resolution, which was introduced after U.N. Secretary-General António Guterres took the rare step of invoking Article 99 of the U.N. Charter, warning that Israel's slaughter of at least 17,487 Palestinians in just two months "may threaten the maintenance of international peace and security."
The U.K. abstained from voting on the resolution, saying it did not take into account that Hamas committed acts of terrorism when it attacked Israel on October 7.
Riyad Mansour, the Palestinian U.N. envoy, called the veto "disastrous."

"The Security Council was again prevented from rising to this moment to uphold its clear responsibilities in the face of this grave crisis threatening human lives and threatening regional and international peace and security," said Mansour. "Instead of allowing this council to uphold its mandate by finally making a clear call after two months of massacres that the atrocities must end, the war criminals are given more time to perpetuate them. How can this be justified?"
Nicolas de Rivière, France's permanent representative to the Security Council, who voted in favor of the cease-fire, argued that there is no "contradiction in the fight against terrorism and the protection of civilians, in strict respect of international humanitarian law."

"Unfortunately once again, this council has failed. With a lack of unity and by refusing to genuinely commit to negotiations in doing this, the crisis in Gaza is getting worse and it runs the risk of extending," said de Rivière.
The U.S. has now vetoed U.N. resolutions to hold Israel accountable for its policies in Palestine 45 times, human rights lawyer Noura Erakat said.
Former U.N. human rights official Craig Mokhiber—who resigned in October over the U.N.'s response to the war in Gaza—noted that U.S. blocked the resolution on the eve of the 75th anniversary of the U.N. Genocide Convention.
"Thousands have died since [the United States'] last veto and more will die now," said Mokhiber.

News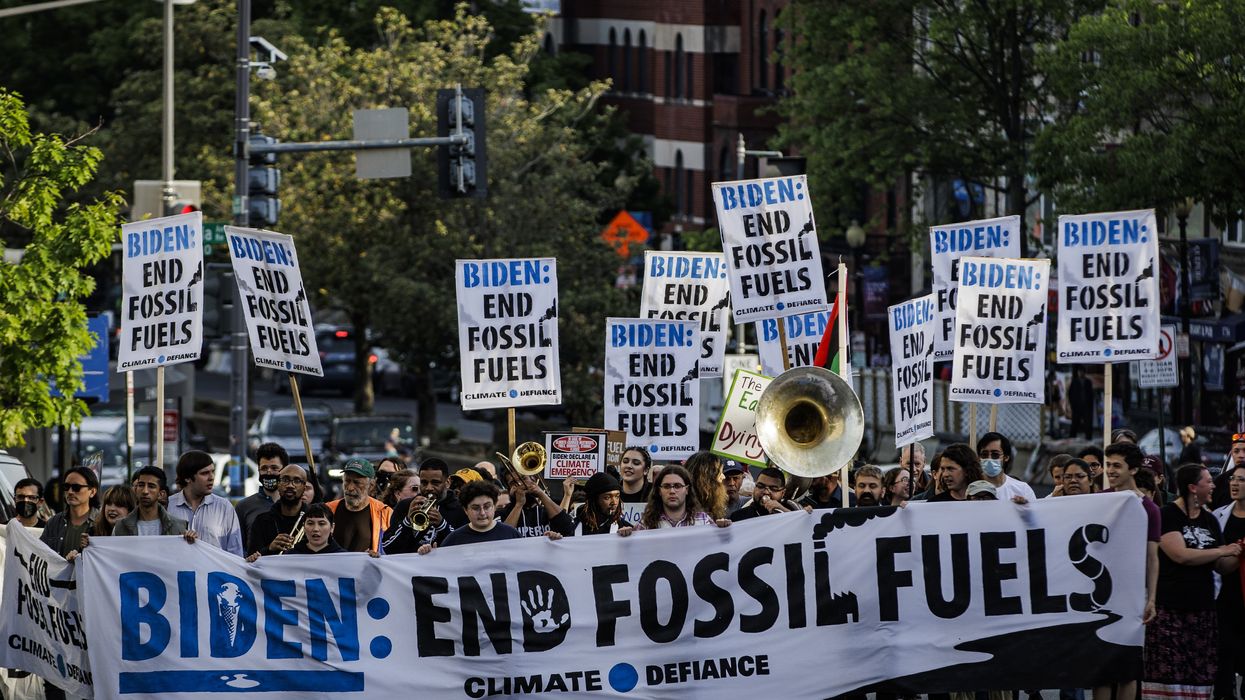 One expert expressed hope that Democrats "realize that strong positions on abortion and climate change are no longer 'partisan' or 'divisive'—religious freedom, bodily privacy, and saving the world are BIG TENT, winning issues."
Polling results released Friday by CNN show that 73% of U.S. voters across the political spectrum believe the government should design policies to meet its commitment to cut planet-heating emissions in half by the end of this decade.
End Climate Science founding director Genevieve Guenther noted on social media that the overall figure includes 95% of Democrats, 76% of Independents, and even 50% of Republicans.

She expressed hope that the Democratic Party will now "realize that strong positions on abortion and climate change are no longer 'partisan' or 'divisive'—religious freedom, bodily privacy, and saving the world are BIG TENT, winning issues."

The survey was conducted by SSRS last month and the results were revealed during the United Nations Climate Change Conference (COP28) set to run through Tuesday—which U.S. President Joe Biden has been criticized for blowing off.
As CNNdetailed:

Americans give Biden a 43% approval rating for his handling of environmental policy, which is several points above his overall approval rating and well above his numbers for handling the economy. But few Americans, only 2%, see climate change as the most important issue facing the country, giving higher priority to the economy and cost of living.

But climate change and clean energy are increasingly intertwined with the economy. Climate change-fueled disasters don't just impact commerce, they also strike at the heart of the American dream: homeownership.
The approval and disapproval responses strongly correlate to political party, with far more Democrats backing Biden's environmental policy.

Most Americans disapprove of President Biden's handling of environmental policy

(Graphic: Matt Stiles/CNN)
Pollsters found that 58% of voters worry about the effects of extreme weather, 68% worry about the risks of climate change, and 79% think that climate change contributed to extreme weather in their area.
Large majorities of voters from the partisan spectrum agreed that humanity as a whole, the energy and automobile industries, and the U.S. and Chinese governments have some or even a great deal of responsibility to try to reduce climate change. Slightly smaller majorites said that those entities are doing "too little" to address the emergency.
Two-thirds of voters said that "requiring that all electricity in the U.S. be produced using renewable sources like solar and wind by the year 2035" as well as "offering federal tax credits for purchasing and installing home solar panels should be important, or even top priorities.
Even more (71%) noted the importance of "offering federal tax credits for purchasing and installing ultra-efficient home heating and cooling systems" along with "prioritizing investments in clean energy sources over energy from fossil fuels." A slim majority (54%) prioritized "offering federal tax credits for purchasing an electric vehicle."
While Biden—who is seeking reelection next year—campaigned on the promise of being a "climate president," during his first term so far he has faced criticism from campaigners and frontline communities for declining to declare a national climate emergency, supporting the Willow oil project and Mountain Valley Pipeline, backing the expansion of liquefied natural gas exports, and continuing fossil fuel lease sales for public lands and waters.
The president has also had to contend with Republicans and right-wing Democrats in Congress who want to kill or water down climate policies. For example, this week, the House GOP has voted to block a proposed Biden administration rule meant to accelerate the transition to electric vehicles and advance various fossil fuel industry-friendly bills, including one that would saddle taxpayers with the cost of cleaning up oil and gas wells on federal lands.
Note: This article's headline has been corrected to say 73% of voters want U.S. emissions cut in half by 2030. A previous version stated voters want the emissions slashed by 2023.

News