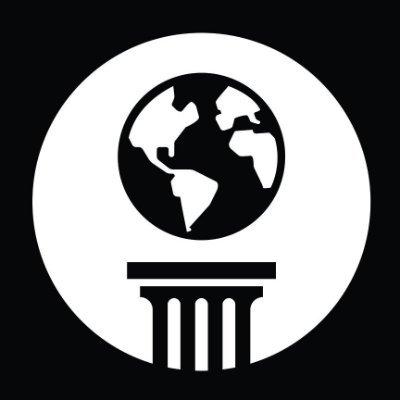 Court Rules Obama-Era Energy Efficiency Standards Should Proceed
Trump admin. dealt another blow in the courts
WASHINGTON
Today a federal court ruled that a suite of energy efficiency rules advanced during the Obama administration must move forward, despite a Trump administration attempt to scrap the rules.
A coalition of states and environmental groups had sued the Trump administration in June 2017 arguing that the Department of Energy was not permitted to abandon the rules. In a nine page ruling, Judge Vince Girdhari Chhabria wrote "quote"
The Natural Resources Defense Council and Earthjustice, representing Sierra Club Consumer Federation of America, and Texas ROSE , joined attorneys general from the states of California, New York, Washington, Maine, Connecticut, Illinois, Vermont, Oregon, Maryland, Massachusetts, Minnesota, and Pennsylvania as well as the District of Columbia, City of New York, and California Energy Commission i n suing the Trump administration over the four stalled energy efficiency standards.
"These common sense energy efficiency standards were inches away from being put into action and saving the American people billions on their electric bills. The only thing standing in the way of increased cost savings and decreased climate pollution was the Trump administration. Thankfully the legal system has dealt yet another blow to the harmful and misguided Trump agenda and protected the interests of the American people," said Earthjustice Attorney Tim Ballo.
The rules that the Trump administration had sought to derail required increased energy efficiency standards for portable air conditioners, uninterruptible power supplies (the battery backup systems used to keep computers and other electronic devices running when the power goes out), air compressors used in a variety of commercial and industrial applications, and packaged boilers that heat one-fourth of the nation's commercial space. Combined, the efficiency standards could save American consumers as much as $8 billion in energy bills while avoiding 18 million metric tons of climate pollution over 30 years.
Earthjustice is a non-profit public interest law firm dedicated to protecting the magnificent places, natural resources, and wildlife of this earth, and to defending the right of all people to a healthy environment. We bring about far-reaching change by enforcing and strengthening environmental laws on behalf of hundreds of organizations, coalitions and communities.
800-584-6460
LATEST NEWS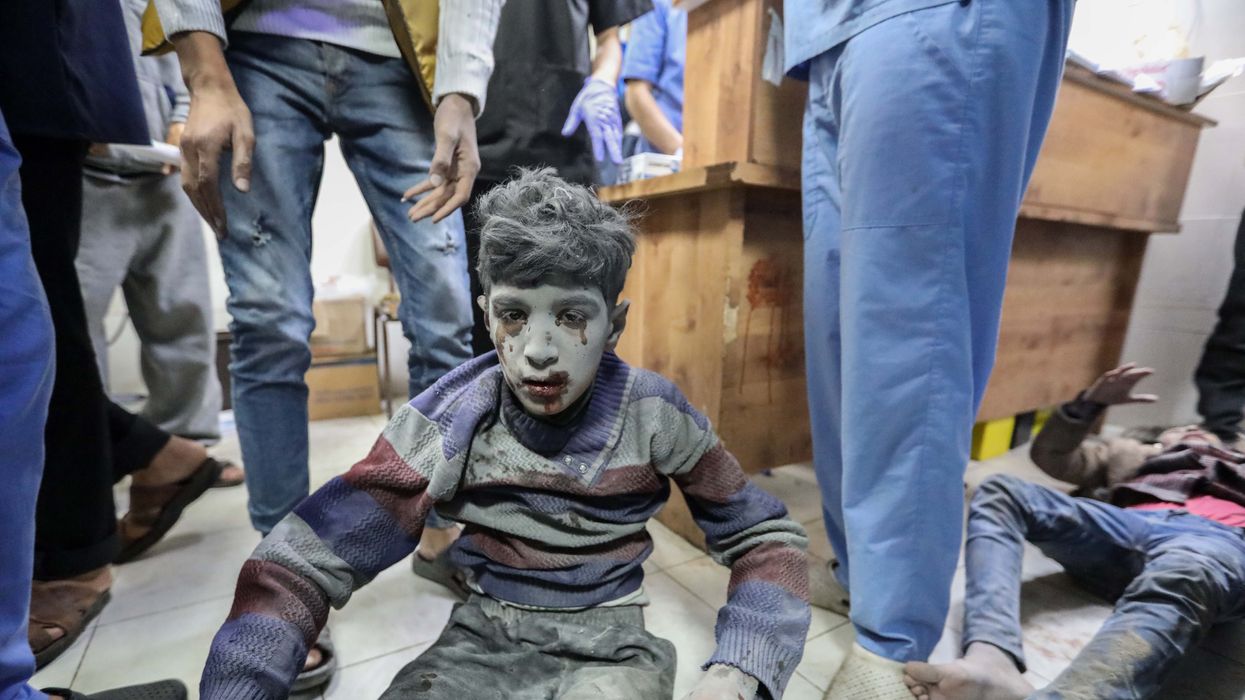 "We are in the darkest time for the right to health in our lifetimes," said one U.N. expert.
Doctors treating wounded patients on the ground in Gaza and medical experts watching in horror from the outside pleaded with world leaders on Thursday to push for an immediate, sustained cease-fire as Israeli forces continue to pummel the besieged Palestinian territory, leaving hospitals unable to cope with the rapid influx of airstrike victims.
Doctors Without Borders, known internationally as Médecins Sans Frontières (MSF), said that for the first time since Israel's latest war on Gaza began in early October, the number of deceased people who were brought to the MSF-backed al-Aqsa Hospital on Wednesday "surpassed the number of injured people."
"The hospital is full, the morgue is full," MSF wrote on social media. "We call on Israeli forces to stop the indiscriminate bombing of the Gaza Strip and protect civilians and civilian infrastructure."
At the two-month mark of Israel's assault, Gaza's healthcare system is barely standing, with many hospitals damaged by airstrikes or forced to cease operations due to a lack of fuel, anesthesia, sanitation equipment, and other critical supplies. Israel's blockade has deprived the territory's medical facilities of electricity, forcing them to generators and—when those have run out of fuel— phone lights.
"This war is raging because of a lack of political leadership. End the war on Gaza, and end it now."
Near-constant Israeli airstrikes and the lack of fuel caused by the blockade have forced ambulance services to shut down in parts of Gaza, undermining emergency rescue efforts.
Hundreds of healthcare personnel are among the more than 16,000 people in Gaza who have been killed by Israeli forces since October 7, 90% of whom have been civilians, according to one estimate. The United Nations has recorded more than 360 Israeli attacks on Gaza healthcare services.

Medical workers experiencing firsthand the devastating consequences of Israel's bombardment and siege have provided harrowing—and often sickening—accounts of the carnage.
(Warning: What follows is a graphic description of the scene at one hospital in southern Gaza.)
British war surgeon Tom Potokar, who is working for the International Committee of the Red Cross at the European Hospital in the embattled southern Gaza city of Khan Younis, toldThe Independent that he has "seen far too many children whose lives have been destroyed." Israeli forces have stormed Khan Younis in recent days, imperiling displaced people in an area previously deemed a "safe zone."
"I've treated a four-month-old with significant burn injuries. I treated an eight-year-old that had an open fracture of his skull with an exposed brain," said Potokar. "It is just awful to see and it's so relentless. It's just not stopping, they keep coming in every day."
Addressing anyone who doubts the appalling images and accounts emerging from the strip by the minute, Potokar said that "if you could bring any person here who was not sure, and you place them here, and you got them to smell the stench of rotting flesh, to see the sight of maggots creeping from wounds of a person who has necrotic flesh and to hear the screams of kids because there's not enough analgesia, and they want their mum, who's not going to appear because she's dead—I think people might feel a bit different about this."
On Sunday, the World Health Organization's (WHO) executive board is set to hold a rare emergency meeting on the spiraling healthcare crisis in Gaza, where infectious diseases such as Hepatitis A are beginning to spread in the territory's makeshift and badly overcrowded shelters for displaced people, who are struggling to survive without proper medical supplies and uncontaminated food and water.
"Gaza's health system is on its knees and near total collapse," WHO director-general Tedros Adhanom Ghebreyesus said Wednesday. "We need peace for health."
Tlaleng Mofokeng, a physician from South Africa and the United Nations special rapporteur on the right to health, issued a scathing statement Thursday accusing the Israeli military of waging an "unrelenting war" on Gaza's healthcare system and warning that "the practice of medicine is under attack."
"As a practicing medical doctor, I cannot fathom what my Gazan colleagues are enduring. They are working while their colleagues and loved ones are under attack. Many have been killed while treating their patients," said Mofokeng, who called for an immediate cease-fire. "We are in the darkest time for the right to health in our lifetimes."
"We bear witness to a shameful war on healthcare workers," she added. "This war is raging because of a lack of political leadership. End the war on Gaza, and end it now."
News
"I do not believe that we should give the right-wing extremist Netanyahu government an additional $10.1 billion with no strings attached."
Sen. Bernie Sanders was the lone member of the Senate Democratic caucus to oppose advancing a $110.5 billion supplemental foreign aid measure on Wednesday, expressing opposition to the bill's unconditional military assistance for the Israeli government.
"I voted NO on the foreign aid supplemental bill today for one reason," Sanders (I-Vt.) said in a statement. "I do not believe that we should give the right-wing extremist Netanyahu government an additional $10.1 billion with no strings attached to continue their inhumane war against the Palestinian people."
"Israel has the absolute right to defend itself against the Hamas terrorists who attacked them on October 7," Sanders added. "They do not have the legal or moral right to kill thousands of innocent Palestinian men, women, and children."
The aid package, which also includes billions in military assistance for Ukraine, failed to clear a procedural hurdle Wednesday, with every Republican voting no over the absence of immigration policy changes that progressives have condemned as draconian. Senate Majority Leader Chuck Schumer (D-N.Y.) flipped his initial yes vote to no in a maneuver that will allow him to bring the bill forward again at a later date.
According to a summary released by the Senate Appropriations Committee, the supplemental package contains over $10 billion in military aid for Israel, which already receives roughly $4 billion in assistance from the U.S. per year and has gotten tens of thousands of bombs, artillery shells, and other weaponry since the Hamas-led October 7 attack.
The measure is largely in line with a request issued in October by the Biden White House, which has sought to expedite U.S. arms shipments to Israel even as the nation's military is using American-made weaponry to commit heinous war crimes in the Gaza Strip.
One human rights monitor estimated earlier this week that at least 90% of the people killed by Israeli forces in Gaza since October 7 have been civilians.
Sanders, who has faced progressive criticism and outrage for rejecting calls for a permanent cease-fire in Gaza, said in a Senate floor speech on Monday that Israel "must dramatically change its approach to minimize civilian harm and lay out a wider political process that can secure lasting peace."
The senator conceded during his remarks that there is no evidence Israel has altered its approach in response to light pressure from top U.S. officials, pointing to recent bombings of United Nations schools and other civilian infrastructure.

"Israel's indiscriminate approach is, in my view, offensive to most Americans, it is in violation of U.S. and international law, and it undermines the prospects for lasting peace and security," said Sanders.
News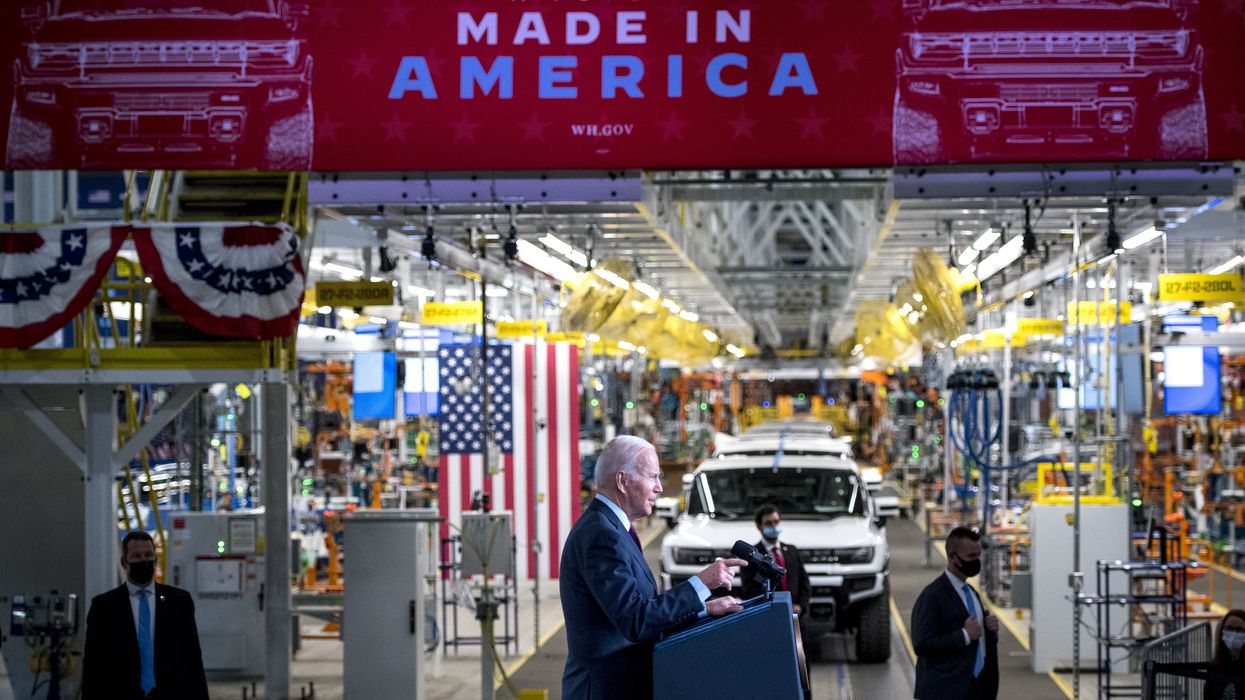 "House GOP leaders should be ashamed for trying to thwart the EPA, and its authority under the Clean Air Act, to limit dangerous and deadly pollution," said one campaigner.
Climate and environmental campaigners on Wednesday bristled as the Republican-controlled U.S. House of Representatives voted to block a proposed Biden administration rule meant to accelerate the transition from gasoline-powered to electric automobiles.
House lawmakers voted 221-197, almost entirely along party lines, in favor of H.R. 4468, the so-called Choice in Automobile Retail Sales Act of 2023. The office of House Energy and Commerce Committee Chair Cathy McMorris Rodgers (R-Wash.) claimed the bill "stops President [Joe] Biden's agenda to force Americans to drive electric vehicles, which will cede our auto future to China."
However, Democratic Congressman Paul Tonko of New York condemned the measure during a House floor speech Wednesday, asserting that "we should be putting our clean energy standards in overdrive to protect consumers and our planet, not reversing course on vital electric vehicle policies."
"We should be putting our clean energy standards in overdrive to protect consumers and our planet, not reversing course on vital electric vehicle policies."

When the Biden administration unveiled its proposed clean transportation standard in April, progressive critics argued that it did not go far enough. The Environmental Protection Agency (EPA) projects that under the most robust version of its proposal—which, if implemented, would take effect in 2027—electric vehicles could account for two-thirds of all new U.S. light-duty automobile sales by the 2032 model year. Last year, just 6% of new vehicles sold in the U.S. were electric.

A coalition of green groups slammed H.R. 4468 this week, writing to congressional leaders that "rather than recognize the twin crises of unmitigated climate change and public health impacts from transportation pollution and the transition to zero-emission vehicles underway, this bill aims to stem the tide of progress towards clean air and a healthy future."
"We need to move forward," the groups added, "not backward."
Margie Alt, director of the San Diego-based Climate Action Campaign, said in a statement that "today's vote on H.R. 4468 is a cynical and tremendously harmful attempt by some in Congress to placate their deep-pocketed fossil fuel executive and lobbyist allies."

"House GOP leaders should be ashamed for trying to thwart the EPA, and its authority under the Clean Air Act, to limit dangerous and deadly pollution from light duty and medium duty vehicles and trucks," she continued. "Cleaner cars standards protect all Americans from the significant respiratory and other health impacts of tailpipe pollution, not to mention limit the impacts of the climate crisis from a key source of climate pollution."
"Vehicle pollution endangers millions of Americans," Alt added, "particularly vulnerable Americans living near highways and high-traffic corridors."
H.R. 4468 has little chance of passing the Senate and even if it did, the White House has signaled that Biden will veto the measure. The White House Office of Management and Budget said Monday that the GOP proposal "would catastrophically impair EPA's ability to issue automotive regulations that protect public health, save consumers money, strengthen American energy security, and protect American investments in the vehicle technologies of the future."
Republican lawmakers on Wednesday also advanced a raft of what GOP leaders called "American energy solutions" that critics slammed as damaging to the climate, environment, Indigenous rights, and frontline communities. These bills include H.R. 6009, a measure introduced by Rep. Lauren Boebert (R-Colo.) that would force taxpayers to foot the bill for cleaning up oil and gas wells on federal lands.
News