Sentence for "Valve-Turner" Climate Activist Ken Ward: No More Jail Time
Sabotage Charge Dropped; Ward and Supporters Vow to Overturn His One Remaining Conviction
WASHINGTON
Climate activist Ken Ward, the "valve turner" who was arrested and prosecuted for closing the emergency valve on an oil sands pipeline, and who argued in front the jury with considerable success that the urgency of climate change compelled him to act, was sentenced Friday in Skagit County Superior Court in Washington State. His sentence of two days in jail has already been fulfilled.
After a first trial ended in a hung jury, in a second trial earlier this month, the jury found Ward technically guilty of second degree burglary, but deadlocked (for the second time) and failed to find him guilty of the charge of sabotage.
The facts of Ward's action were not in dispute, only whether his motive of helping prevent harm to the climate and calling attention to the climate crisis can be used in court as justification for acting as he did. Ward and his legal team were not permitted by the judge to argue a "necessity defense," which means they could not call expert witnesses or submit expert testimony about the harms that carbon-intensive oil sands do to the climate, and how climate change will affect the region, to justify Ward's action. But in his own testimony, Ward got enough of his point across that one jury refused to convict him of burglary, and two juries refused to convict him of sabotage. In the second trial, the second jury did reluctantly convict him of burglary.
For that conviction, Judge Michael Rickert used the "First-Time Offender Waiver" and sentenced Ward to 32 days, including 2 days in custody (served when he was arrested) and 30 days (240 hours) community service in Skagit County, plus six months' community supervision. The state may still file for restitution. The judge dropped bail, and released Ward on his own Personal Recognizance. The State declined to re-file the sabotage charge.
"Given we weren't allowed allowed to offer the defense that makes any sense, i.e. that climate change necessitates citizen action like mine, this was a remarkable outcome in both trials," said Ward. "Juries considered these two charges twice, and three of the four deliberations ended in a hung jury. In the fourth, they gave me a minimalist conviction of burglary. But after the trial the jurors told us they were reluctant to hand it down, and that if they had been given more leeway by the judge they probably wouldn't have convicted me. The conviction is not final. We are appealing it with full confidence that we will win. I expect to be back in court trying these issues all over again.'
"It was also interesting to listen to Judge Rickert, who found this a very difficult sentencing decision to make," Ward said.
In announcing the sentence, Judge Rickert, who retires in five days, said, "I've thought about this a lot since the first trial." He pointed out that "we abandoned the head-on-the-pike sentences hundreds of years ago," but said he believed there is validity to sending a message that might influence the actions of others. He noted that Kinder Morgan, though unpopular, "has to be protected too." But he said he viewed Ward's case as a rarity: "No monetary motive, no greed or addiction. If I was going to break into something I'd at least have a beer with me."
During the sentencing hearing, Lauren Regan, Ward's attorney, reminded Judge Rickert that Ward's action was highly principled. It was planned months in advance, and Ward took painstaking safety precautions. She also pointed out that continuing to pump tar sands every day exacerbates climate change and endangers the community. Ward believed so strongly in that danger, Judge Rickert said, that "he was willing to throw the tea off the boat into the harbor....Will jail change his behavior? Will it change other people's behavior? No."
Meanwhile the pipeline company Kinder Morgan is not changing its behavior. It is proposing to double the size of its oil sands pipeline. Ward argues the industry and the federal government doubling down on carbon-intensive fossil fuels regardless of climate impacts underscores the importance of adjudicating climate action in the courts. "I think we're entering a time where we can really expect to the courts to be the place we should pursue change, more so than in other civic forums," he said. "The courts are now the one forum where facts matter, and where there is a clear mechanism to distinguish facts from non-facts. As the question of the legality of citizen climate actions like mine continues to make its way through the courts, it will lead to cracks in the armor of denial, and wider recognition that it's time for citizens to stand up to protect the climate."
More climate activists are facing charges for taking part in the related "valve turner" actions including Leonard Higgins in Montana, and Annette Klapstein, Emily Johnston, Ben Joldersma, and documentarian Steve Liptay in Minnesota. They are also pursuing a necessity defense. The pre-trial hearing for the Minnesota defendants is scheduled for August 15th in Clearwater County District Court in Bagley, Minnesota.
Climate Disobedience Center is an organization designed to serve as a catalyst for direct action, creating points of vivid moral clarity, emboldening both climate activists and the unlikeliest of allies, to capture the heart and soul of the climate debate.
LATEST NEWS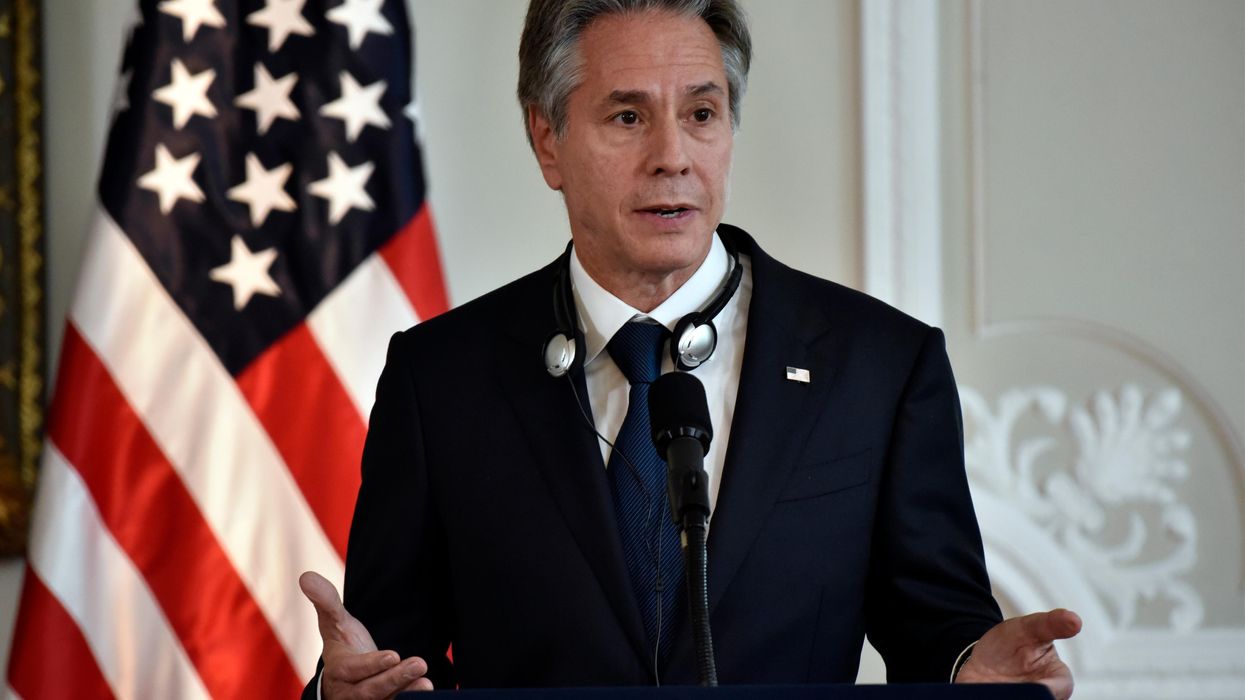 "Rushing deadly weapons to the far-right and openly genocidal Israeli government without congressional review robs American voters of their voice in Congress," said one critic.
Hours after United States Ambassador Robert Wood on Friday acted alone to veto a United Nations Security Council resolution demanding an immediate cease-fire in Gaza, the Biden administration again illustrated its growing isolation in continuing to back Israel's onslaught as it bypassed Congress to send more weapons to the country's extreme right-wing government.
The U.S. Defense Department posted a notice online Saturday saying U.S. Secretary of State Antony Blinken had informed Congress that a government sale of 13,000 rounds of tank ammunition was moving forward, even though Congress had not completed an informal review of the transaction.
The State Department invoked an emergency provision of the Arms Control Export Act to bypass the review process generally required for weapons sales to foreign nations. The sale, which Congress has no power to stop now that the provision has been invoked, was valued at more than $106 million.
"Rushing deadly weapons to the far-right and openly genocidal Israeli government without congressional review robs American voters of their voice in Congress, emboldens Netanyahu to kill more Palestinian civilians, and furthers stains our nation's standing in the world," said Edward Ahmed Mitchell, national deputy director of the Council on American–Islamic Relations (CAIR).
Mitchell noted that the sale was finalized as media outlets confirmed Israeli tanks have "deliberately targeted and slaughtered journalists in Lebanon."

"The Biden administration's decision is an affront to democracy and an act of moral insanity," he said.
The State Department notified congressional committees of the sale around 11:00 pm EST Friday, hours after a new Pew Research poll showed that only 35% of Americans support the Biden administration's backing of Israel's attacks on Gaza. The Israel Defense Forces have now killed more than 17,700 Palestinians in Gaza in just over two months, while claiming they are targeting Hamas.
Thirteen members of the U.N. Security Council on Friday voted in favor of a humanitarian cease-fire, while the U.K. abstained from voting. The U.S. vetoed the resolution in a move CAIR condemned as "unconscionable."
"It is not clear what level of suffering by the Palestinian people would prompt our nation's leaders to act in their defense," said CAIR national executive director Nihad Awad.

Also on Saturday, the global charity Save the Children warned that at least 7,685 children under age five in Gaza are now so malnourished—a result of Israel's total blockade of the enclave that began in October and the delivery of just a small fraction of the aid that is needed—that they require "urgent medical treatment to avoid death."
"The repeated failure of the international community to act signifies a death knell to children," said Jason Lee, country director for Save the Children. "I've seen children and families roaming the streets of what hasn't been flattened in Gaza, with no food, nowhere to go, and nothing to survive on. Even the internationally-funded humanitarian aid response—Gaza's last lifeline—has been choked by Israeli-imposed restrictions."
"Gaza's children are being condemned to further bombardment, starvation, and disease," said Lee. "We must heed the lessons from the past and must immediately prevent 'atrocity crimes' from unfolding."
The intensifying opposition to Israel's U.S.- and U.K.-backed bombardment of Gaza was made apparent by an estimated 15,000-20,000 people who marched through London on Saturday to demand a cease-fire.

"We will continue to march," said the Stop the War Coalition, "until there's a cease-fire and justice for the Palestinians."

News
"Whilst the Parliament fought hard to limit the damage, the overall package on biometric surveillance and profiling is at best lukewarm," said one advocate.
Privacy advocates on Saturday said the AI Act, a sweeping proposed law to regulate artificial intelligence in the European Union whose language was finalized Friday, appeared likely to fail at protecting the public from one of AI's greatest threats: live facial recognition.
Representatives of the European Commission spent 37 hours this week negotiating provisions in the AI Act with the European Council and European Parliament, running up against Council representatives from France, Germany, and Italy who sought to water down the bill in the late stages of talks.
Thierry Breton, the European commissioner for internal market and a key negotiator of the deal, said the final product would establish the E.U. as "a pioneer, understanding the importance of its role as global standard setter."

But Amnesty Tech, the branch of global human rights group Amnesty International that focuses on technology and surveillance, was among the groups that raised concerns about the bloc's failure to include "an unconditional ban on live facial recognition," which was in an earlier draft, in the legislation.
The three institutions, said Mher Hakobyan, Amnesty Tech's advocacy adviser on AI, "in effect greenlighted dystopian digital surveillance in the 27 EU Member States, setting a devastating precedent globally concerning AI regulation."
"While proponents argue that the draft allows only limited use of facial recognition and subject to safeguards, Amnesty's research in New York City, Occupied Palestinian Territories, Hyderabad, and elsewhere demonstrates that no safeguards can prevent the human rights harms that facial recognition inflicts, which is why an outright ban is needed," said Hakobyan. "Not ensuring a full ban on facial recognition is therefore a hugely missed opportunity to stop and prevent colossal damage to human rights, civic space, and rule of law that are already under threat throughout the E.U."
The bill is focused on protecting Europeans against other significant risks of AI, including the automation of jobs, the spread of misinformation, and national security threats.
Tech companies would be required to complete rigorous testing on AI software before operating in the EU, particularly for applications like self-driving vehicles.
Tools that could pose risks to hiring practices would also need to be subjected to risk assessments, and human oversight would be required in deploying the software,

AI systems including chatbots would be subjected to new transparency rules to avoid the creation of manipulated images and videos—known as deepfakes—without the public knowing that the images were generated by AI.
The indiscriminate scraping of internet or security footage images to create facial recognition databases would also be outright banned.
But the proposed AI Act, which could be passed before the end of the European Parliament session ends in May, includes exemptions to facial recognition provisions, allowing law enforcement agencies to use live facial recognition to search for human trafficking victims, prevent terrorist attacks, and arrest suspects of certain violent crimes.
Ella Jakubowska, a senior policy adviser at European Digital Rights, told The Washington Post that "some human rights safeguards have been won" in the AI Act.
"It's hard to be excited about a law which has, for the first time in the E.U., taken steps to legalize live public facial recognition across the bloc," Jakubowska toldReuters. "Whilst the Parliament fought hard to limit the damage, the overall package on biometric surveillance and profiling is at best lukewarm."
Hakobyan also noted that the bill did not include a ban on "the export of harmful AI technologies, including for social scoring, which would be illegal in the E.U."
"Allowing European companies to profit off from technologies that the law recognizes impermissibly harm human rights in their home states establishes a dangerous double standard," said Hakobyan.

After passage, many AI Act provisions would not take effect for 12 to 24 months.
Andreas Liebl, managing director of the German company AppliedAI Initiative, acknowledged that the law would likely have an impact on tech companies' ability to operate in the European Union.

"There will be a couple of innovations that are just not possible or economically feasible anymore," Liebl told the Post.
But Kris Shrishak, a senior fellow at the Irish Council for Civil Liberties, toldThe New York Times that the E.U. will have to prove its "regulatory prowess" after the law is passed.
"Without strong enforcement," said Shrishak, "this deal will have no meaning."
News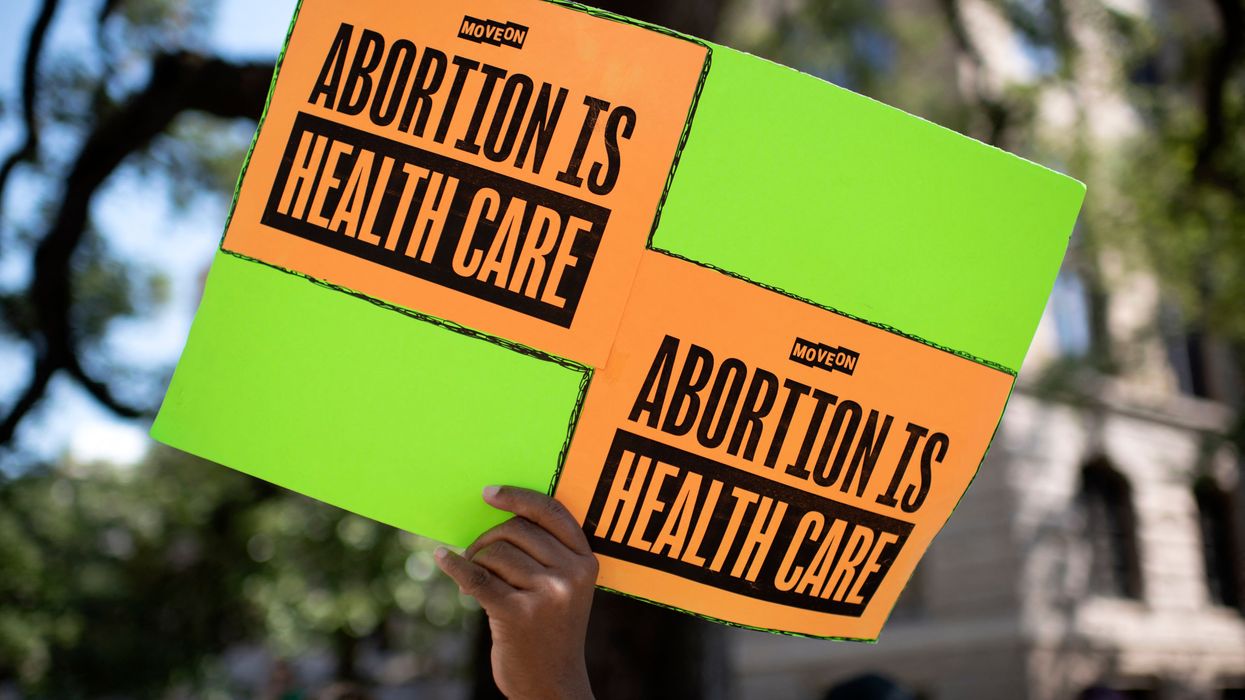 "Courts are arguing with each other about whether a woman can have a medically necessary abortion," said one advocate. "This is not a hypothetical nightmare—it is a living one."
Reproductive justice groups on Friday night said the Texas Supreme Court and Republican Attorney General Ken Paxton were "directly endangering" a pregnant women who recently received news that her fetus has a life-threatening condition, after the high court halted a judge's order permitting the woman to obtain abortion care.
The state Supreme Court issued a stay temporarily blocking Travis County Judge Maya Guerra Gamble's Thursday ruling. Gamble had issued a temporary restraining order, allowing Dallas resident Kate Cox to obtain an abortion and protecting her physician, Dr. Damla Karsan, from civil or criminal liability under Texas' near-total ban on abortions.
Paxton quickly appealed Gamble's ruling, telling the court, "Nothing can restore the unborn child's life that will be lost as a result."

Molly Duane, senior staff attorney for the Center for Reproductive Rights (CRR), which is representing Cox, said Friday night that the group is holding out hope that "the [state Supreme Court] ultimately rejects the state's request and does so quickly."
"In this case we fear that justice delayed will be justice denied," said Duane. "We are talking about urgent medical care... This is why people should not need to beg for healthcare in a court of law."

Cox, who is about 20 weeks pregnant, discovered last week that her fetus has abnormalities including trisomy 18, a condition that would result in a miscarriage, stillbirth, or the death of her baby in the hours or days after birth.

Cox has sought emergency medical care several times since finding out the diagnosis, reporting symptoms such as cramping and fluid loss to emergency room doctors—but while Texas' abortion bans claim to allow exceptions in cases where a pregnant person's life or health are at risk, many health professionals are unwilling to risk potential life imprisonment by providing care.
Karsan has advised Cox that continuing the pregnancy could put her health and fertility at risk. Under Texas' abortion bans, Cox's only options are to have a Caesarean section after carrying the pregnancy to term—even as her health grows worse—or to have labor induced in the case of the fetal heartbeat stopping. Due to previous C-sections, doctors have told Cox that she could experience a uterine rupture if she is forced to give birth to the baby.
On PBS Newshour on Friday, Cox described how her baby "would need to be placed directly onto hospice" care if she is forced to go through childbirth.
Paxton and the state Supreme Court, which consists entirely of Republican judges, are "100% committed to torturing" Cox, said Slate journalist Mark Joseph Stern.
By challenging Gamble's ruling, CRR said in court filings that the state demonstrated "stunning... disregard for Ms. Cox's life, fertility, and the rule of law."
Before appealing Gamble's decision, Paxton wrote a letter to three hospitals where Karsan has admitting privileges, warning that if she provides abortion care to Cox there they could face civil or criminal penalties regardless of the lower court ruling. The attorney general said Gamble was "not medically qualified to make this determination."
The letter was the state's attempt to "intimidate [Karsan] to not act," Dr. Judy Levison, another obstetrician-gynecologist in Houston, toldThe New York Times.
"They named her and so, it's intimidating," Levison said.
On Thursday, Duane refused to comment in a news briefing about whether Cox and her doctors were planning to move forward with the abortion and when or where she might obtain care.

Cox is reportedly the first pregnant patient to request an emergency abortion from a court since the U.S. Supreme Court overturned Roe v. Wade last year.
On Friday, the day after Gamble ruled, a pregnant woman in Kentucky sued the state, saying its abortion ban violates residents' constitutional right to privacy and self-determination.
Mary Ziegler, a law professor at the University of California at Davis who specializes in abortion, told The Washington Post that Paxton likely "wants to stop Cox from being an example" for other pregnant people who need or want to terminate their pregnancies.
"Courts are arguing with each other about whether a woman can have a medically necessary abortion while she continues to remain pregnant with an unviable pregnancy," said activist Olivia Julianna. "This is not a hypothetical nightmare—it is a living one."

News