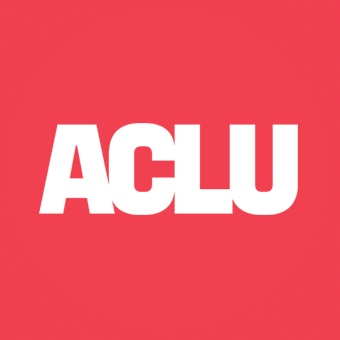 High-Profile Campaign Calls on Obama to Pardon Edward Snowden
ACLU, Amnesty International, and Human Rights Watch announce campaign supported by George Soros, Steve Wozniak, Bruce Ackerman, Timothy Edgar, Maggie Gyllenhaal, Daniel Radcliffe, Joyce Carol Oates, Danny Glover, Jimmy Wales, Eve Ensler, others
NEW YORK
President Barack Obama should pardon Edward Snowden, a coalition of prominent organizations and individuals said today.
The Pardon Snowden campaign, supported by the American Civil Liberties Union, Amnesty International and Human Rights Watch, will work through the end of Obama's administration to make the case that Snowden's act of whistleblowing benefited the United States and enriched democratic debate worldwide. The campaign urges citizens around the world to write to the president via the pardonsnowden.org site, as attention is drawn to Snowden by this week's release of the film "Snowden," directed by Oliver Stone and starring Joseph Gordon-Levitt.
"Thanks to Edward Snowden's act of conscience, we have made historic strides in our fight for surveillance reform and improved cybersecurity," said American Civil Liberties Union Executive Director Anthony D. Romero. "It is indisputable that our democracy is better off thanks to Snowden, and it's precisely for cases like his that the pardon power exists. President Obama should use this power for good instead of leaving an American whistleblower stranded in exile."
The Pardon Snowden campaign also includes prominent legal scholars, policy experts, human rights leaders, technologists, and artists. Dozens of public figures have joined the campaign's call urging the president to use the pardon power in Snowden's case, including George Soros, the founder and chair of the Open Society Foundations; Steve Wozniak, co-founder of Apple; Yale Law Professor Bruce Ackerman; Timothy Edgar, the former director of the National Security Staff at the White House; Pentagon Papers whistleblower Daniel Ellsberg ; actors Maggie Gyllenhaal and Daniel Radcliffe, Danny Glover; writers Joyce Carol Oates and Eve Ensler; and Wikipedia founder Jimmy Wales.
The ACLU, Amnesty International, and Human Rights Watch are partnering with the campaign, which launched with full-page ads in The Washington Post and Politico.
The outcry sparked by Snowden's disclosures has had sweeping effects globally and domestically. A panel appointed by the president to review the NSA's surveillance program recommended dozens of reforms. Last year, a federal appeals court found illegal the NSA's call-tracking program revealed by Snowden. The following month, Congress passed the USA Freedom Act, which ended bulk collection of call data by the US government. That bill marked the first time Congress acted to rein in government surveillance since the 1970s. Journalists at The Guardian and Washington Post won the Pulitzer Prize for their reporting on Snowden's disclosures. Obama himself commented that the debate sparked by the whistleblower "will make us stronger."
"Edward Snowden's actions sparked one of the most important debates about government surveillance in decades, and brought about extraordinary reforms that continue to benefit our privacy. Punishing him for this sends out the dangerous message that those who witness human rights violations behind closed doors should not speak out," said Salil Shetty, Amnesty International's secretary general.
The U.S. government has charged Snowden under the Espionage Act, a World War One-era law that does not distinguish between selling secrets to foreign governments and giving them to journalists working in the public interest. Were Snowden to stand trial under the charges he faces, any argument that his actions benefited the public would be considered inadmissible in court.
"It's time to recognize Snowden as a whistleblower who played a major role in protecting our rights. He should be applauded, not charged," said Kenneth Roth, executive director of Human Rights Watch. "Disclosing illegal government activity shouldn't get you locked up or exiled. President Obama should pardon Snowden and bring him home to work for the security and privacy of everyone."
Obama has previously invoked the pardon power in four pre-trial cases. They were all connected to the Iran nuclear deal passed last year.
Additional information
The campaign website: www.pardonsnowden.org
The campaign's letter to Obama: https://pardonsnowden.org/take-action-1
The list of current supporters: https://pardonsnowden.org/supporters
The Pardon Snowden campaign's letter to President Obama
Dear President Obama,

I am writing to ask you to use your presidential authority to pardon Edward Snowden, an American whistleblower who acted on the conviction that the public had a right and need to know about a global mass surveillance system that exceeded the limits of the Constitution.

Snowden's actions, and the Pulitzer Prize-winning reporting that followed, set in motion the most important debate about government surveillance in decades, and brought about reforms that continue to benefit our security and democracy.

Last year, Congress reined in the government's surveillance authority for the first time in nearly four decades, after a federal appeals court struck down as illegal the NSA's mass call-tracking program. A blue-ribbon commission you convened recommended 46 sweeping changes to our surveillance and security practices. And technology companies around the world have been newly invigorated to protect their customers and strengthen our communications infrastructure.

None of these reforms would have occurred without Snowden's actions. Former Attorney General Eric Holder believes that Snowden "performed a public service by raising the debate that we engaged in and by the changes that we made." You have also expressed confidence that the debate about surveillance and democracy he helped launch "will make us stronger."

Snowden should not be threatened with serious felony convictions and prolonged confinement under World War One-era laws that treat him like a spy who sold secrets for profit.

Winston Churchill once wrote, "Men occasionally stumble over the truth, but most of them pick themselves up and hurry off as if nothing ever happened." Not so with Edward Snowden.

It is clear that America's democracy has benefited from Snowden's actions, and I am confident he will be remembered as a whistleblower and patriot. I urge you to use the powers granted to you under Article II, Section 2 of the U.S. Constitution to pardon Edward Snowden.
This release can be found here: https://www.aclu.org/news/high-profile-campaign-calls-obama-pardon-edward-snowden
The American Civil Liberties Union was founded in 1920 and is our nation's guardian of liberty. The ACLU works in the courts, legislatures and communities to defend and preserve the individual rights and liberties guaranteed to all people in this country by the Constitution and laws of the United States.
(212) 549-2666
LATEST NEWS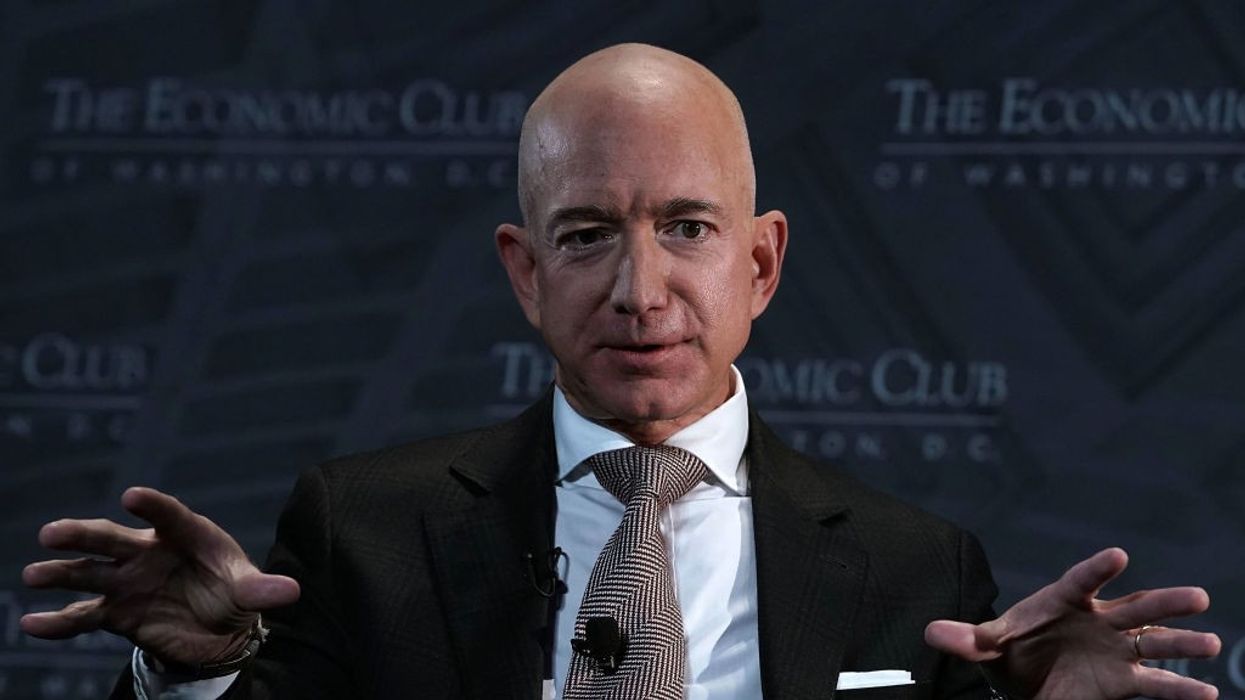 "The last thing Americans need is a Bezos-backed investment company further consolidating single-family homes and putting homeownership out of reach for more and more people. Housing should be a right, not a speculative commodity."
Among the three richest people on the planet, mega-billionaire Amazon founder Jeff Bezos received some praise last week for announcing approximately $120 million in donations to a number of groups fighting the scourge of homelessness in the United States.
"It's a privilege to support these orgs in their inspiring mission to help families regain stability," Bezos wrote in an Instagram post touting the multiple grants to 38 individual nonprofits in 22 states.
But hold your applause.
Just days after word of the charitable gifts—a minuscule drop in the bucket compared to the estimated $170 billion fortune he possesses—a Bezos-controlled company called Arrived dropped $500 million of new investment in single-family homes with a venture fund that critics warn will make the nation's housing crisis even worse.
According to GV Wire :
Since its inception in 2021, Arrived has attracted nearly a half a million customers, operating as a fractional real estate investing platform. The company's model is similar to buying a slice of the American pie, allowing investors to purchase shares of single-family rentals for as little as $100.
The fund itself—called the Single Family Residential Fund—allows investors to purchase portions of various homes and later trade, hold, or redeem their "chips" on a rolling basis like players at a casino.
While many Americans, especially younger people and working-class families, have been steadily priced out of homeownership by soaring costs and, more recently, higher interest rates, Arrived prays on that reality by selling the idea that owning a piece of a home as an investment is an "American Dream" akin to owning the home one lives in.
Speculative investors, however, are likely not among those struggling to make ends meet but this kind of investment behavior, warn critics, is certain to drive home prices even higher.

Rep. Ro Khanna (D-Calif.)—who has co-authored legislation to halt the rent-gouging and inflated home prices that result from such investment schemes—ripped Bezos' latest move.

"The last thing Americans need is a Bezos-backed investment company further consolidating single-family homes and putting homeownership out of reach for more and more people," Khanna tweeted on Friday. "Housing should be a right, not a speculative commodity."
As the author writing under the name Homeless Romantic on Medium noted last week, a primary concern "raised by critics is the monopolization of housing" that Arrived is pushing.
"By acquiring a large number of single-family homes," reads the post, "Bezos and other investors could consolidate control over the housing supply, giving them significant influence over rental prices and market dynamics. This could make it more difficult for ordinary individuals and families to find affordable housing, particularly in high-demand areas."
It wasn't lost on many that there was a disconnect between his relatively paltry gift to organizations valiantly standing on the frontlines to fight homelessness with the one hand, while simultaneously using his massive fortune to exacerbate the crisis with a for-profit venture on the other.
What else could he do? People had ideas.
According to the Department of Housing and Urban Development, it would cost a mere $20 billion annually to end homelessness in the United States.
In response to the latest revelations about his charitable giving, a few people said a person worth nearly $200 billion like Bezos "could literally end homelessness by himself if he wanted to."

News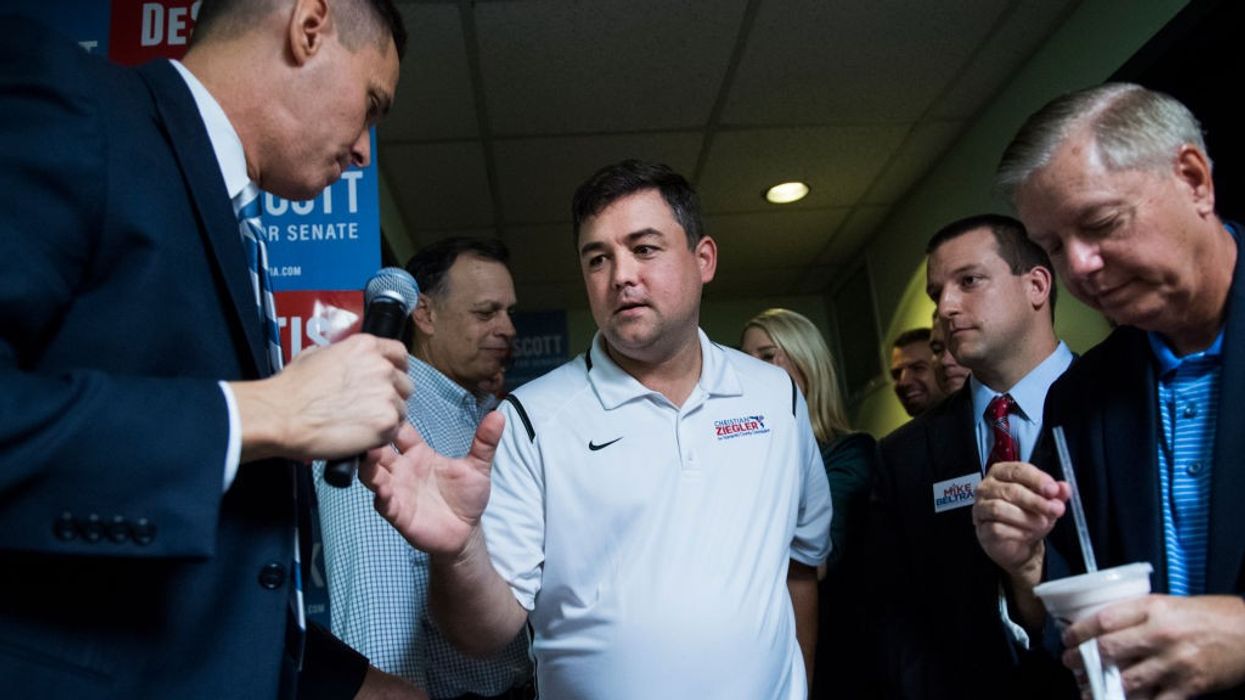 Amid charges of gross hypocrisy and many celebrating the possible downfall of a powerful far-right couple following revelations about their private sexual activities, the severity of the accusations led one Florida Democrat to remark, "None of this is funny."
New details made public over the weekend via police documents of a rape investigation have added fresh fuel to the political firestorm surrounding the chair of the Republican Party of Florida, Christian Ziegler, and his wife Bridget Ziegler, co-founder of the far-right Moms for Liberty, which engages in book-banning efforts, attacks on public education, religious moralizing, and the promotion of fascist ideology in chapters nationwide.
After an unnamed longtime associate accused Christian Ziegler of rape last week, the emergence of a police search warrant and associated affidavit showed that the alleged victim said she had engaged in consensual three-way sexual relations with the Zieglers in the past but on the day of the assault, on Oct 3., tried to call off the encounter because Bridget would not be there to participate.

"Sorry I was mostly in for her," the victim said, according to text messages quoted in the affadavit.
The high-profile political work of the Zieglers—who rail against the sexual identities and lifestyle choices of others and who have been openly hostile to the LGBTQ+ community, often suggesting queer people are somehow deviant or morally problematic—has resulted in my cries of hypocrisy and calls for Christian's resignation.
"Allegations of rape and sexual battery are severe and should be taken seriously," said Florida Democratic Party chair Nikki Fried in a statement on Thursday. "I applaud the accuser's bravery in coming forward against a political figure as powerful as Christian Ziegler, and I trust that the Sarasota Police Department will conduct a thorough investigation into these allegations of criminal behavior."
Given the severity of the allegations against him, Fried called on Christian Zeigler to resign from his post, a call echoed later by Gov. Ron DeSantis , a Republican currently running for the GOP presidential nomination.
Fried said that "what happens behind closed doors is Christian and Bridget's personal business," but added that she did "find it interesting that two people who are so obsessed with banning books about gay penguins might be engaged in a non-traditional sexual relationship," referring to a children's book about gay parents which has been targeted by Republicans for banning in schools in Florida and elsewhere.
"As leaders in the Florida GOP and Moms for Liberty," said Fried, "the Zieglers have made a habit out of attacking anything they perceive as going against 'family values'—be it reproductive rights or the existence of LGBTQ+ Floridians. The level of hypocrisy in this situation is stunning."
According to the Washington Post :
News reports emerged several days ago about the allegations of rape, but more records were obtained via a Freedom of Information Act request late Friday and reported by several Florida news outlets. They include details of recorded conversations via Instagram and phone calls between the woman and Christian Ziegler that detectives obtained. Police have filed search warrants for Ziegler's phone, email and other devices. The Sarasota Police Department did not reply to several requests for comment.

Christian Ziegler's attorney, Derek Byrd, said in a statement Thursday that his client "will be completely exonerated." Byrd and Ziegler did not respond to requests for comment Saturday about the details in the affidavit.
"It's certainly deeply, deeply troubling," state Rep. Spencer Roach, a member of the Florida GOP executive committee, told the Post in an interview. "I would describe this as just an absolute body blow to the Republican Party. Everyone that I've talked to about this is in an absolute tailspin."

Paulina Testerman, a co-founder of the nonprofit Support Our Schools, which defends public education, spoke to The Daily Beast about the allegations of rape in the context the Ziegler's political activities in Florida.
"Many of us have stood at the podium of countless school board meetings and listened to Mrs. Ziegler drag the LGBT+ community, so it's natural to want to celebrate when bullies get what's coming," Testerman said. "But we must remind ourselves that there are many victims in this story. An alleged rape victim is the obvious victim, but our LGBT children and all marginalized children have all been the victim of the Zieglers and their hate machine. We are hopeful that their reign is over, and our community can start healing."
Bridget Ziegler—who reportedly confirmed to detectives she and her husband did have a consensual sexual relationship in the past—is not named in the affadavit, but Moms for Liberty defended her in a post on X following the initial revelations last week.
"#StrongWomen scare those that seek to destroy our country," the group stated . "We stand with Bridget Ziegler and every other badass woman fighting for kids and America."
But critics like Anne-Marie Principe and others pushed back on that.
"The hypocrisy is real," Principe tweeted . "First, they engaged in the sexual freedoms they want to deny others. Second, the alleged sexual assault of their threesome partner is not only denigrating women, it's a crime. So, I guess you are only about YOUR liberties. #WrongWomen not strong ones."
News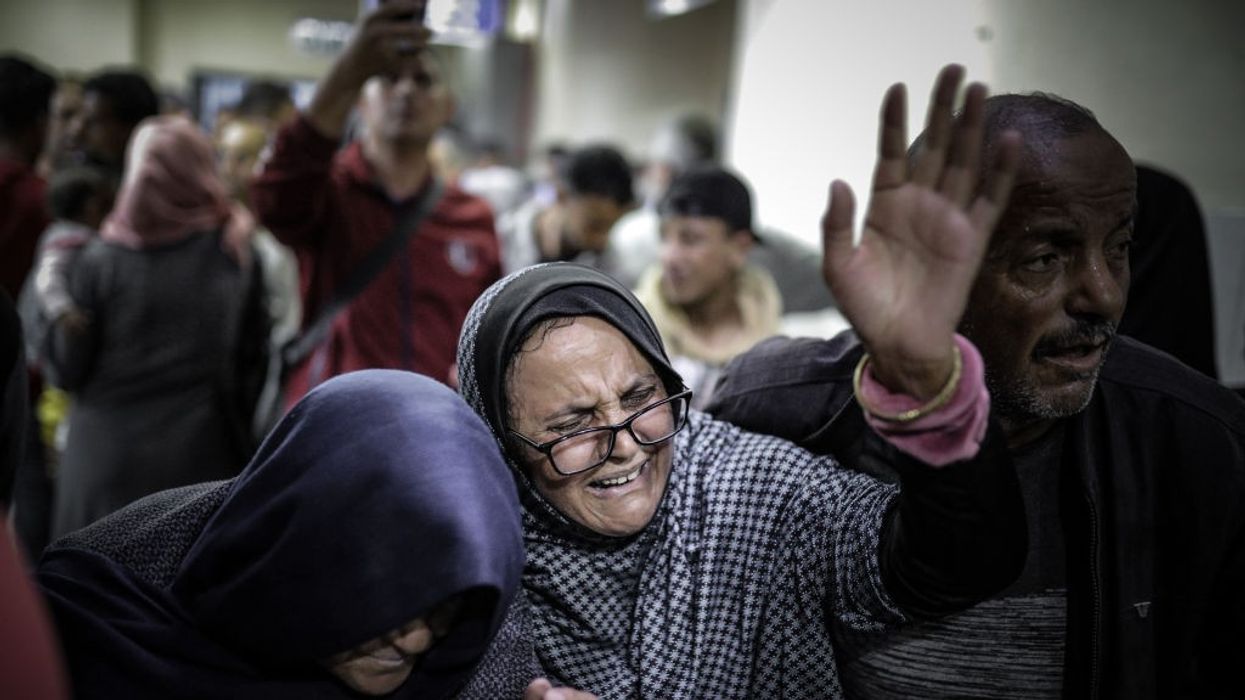 "What Israel is doing in Gaza right now is one of the most cruel tactics of war I've ever seen," said one healthcare aid worker.
More than 700 people were killed in the Gaza Strip in just 24 hours, the Health Ministry in the besieged territory said Sunday, as Israeli bombings escalated following a brief pause and wider evacuation orders stoke fears of wider displacement and carnage.
According to an Al-Jazeera dispatch :
Overnight and into Sunday, intense bombing was reported in Khan Younis, Rafah, and some northern parts targeted by Israel's air and ground attacks.

"Everywhere you turn to, there are children with third-degree burns, shrapnel wounds, brain injuries and broken bones," James Elder, UNICEF's global spokesperson, told Al Jazeera from Gaza.

"Mothers crying over children who look like they are hours away from death. It seems like a death zone right now."
The Israel Defense Force (IDF) has been dropping evacuation leaflets across the south of Gaza in cities that include Khan Younis, Rafah, and others neighborhoods where many had been told to flee by Israel prior to the recent week-long pause.
The IDF is now using a wholly invented "grid system" to tell Palestinians in Gaza which sectors might be safe and which ones will not, leading to reports of widespread confusion on the ground for those trying to keep themselves and their families safe from the indiscriminate bombing.
"What Israel is doing in Gaza right now is one of the most cruel tactics of war I've ever seen," said Rohan Talbot, director of advocacy and campaigns for the U.K.-based Medical Aid Palestine, on Sunday. "This grid system effectively means people are being chased from square to square, in constant mortal fear. Bombing happens both inside and outside 'unsafe' areas. It's terrorism."
"And they say it's about protecting civilians! People in Gaza are saying they hope to die just to be free from the fear!" Talbot declared. "I use the word terrorism in its specific sense: using violence to intimidate civilians for political aims. Israeli leaders don't hide that this is what they are doing."

In a statement on Sunday, U.N. Human Rights Chief Volker Türk called for an end of the new wave of bombardents and a return to the talks that saw Israeli and Palestinian hostages freed and an increase in humanitarian aid allowed into Gaza.
"Silence the guns and return to dialogue—the suffering inflicted on civilians is too much to bear. More violence is not the answer. It will bring neither peace nor security," Türk said.
"As a result of Israel's conduct of hostilities and its orders for people to leave the north and parts of the south, hundreds of thousands are being confined into ever smaller areas in southern Gaza without proper sanitation, access to sufficient food, water and health supplies, even as bombs rain down around them," he added "There is no safe place in Gaza."
Last week, it was reported that the Israeli military is using artificial intelligence to help generate bombing targets, a situation described as "dystopian" and the "first AI-facilitated genocide in history."

Horrifying scenes were evident across Gaza over the weekend as witnesses shared footage of children killed by the bombings along with the heartbreak and cries of survivors:
In the north, the Jabilia refugee camp, the largest in the Gaza Strip, was bombed again on Saturday.
"More than 100 Palestinians were killed Saturday in a new massacre committed by Israeli occupation forces in the Jabalia refugee camp in the central Gaza Strip," the official Palestinian news agency Wafa reported.
The agency said an Israeli missile hit a residential building belonging to the "Obaid family in Jabalia camp" and that "dozens were injured, and many others are still missing under the rubble," in that strike alone.
Meanwhile, Medicin Sans Frontier/MSF doctors reported their rescue vehicles, despite being clearly marked, were targeted by Israeli tanks.
Jason Lee, the Palestine country director for Save the Children, who was in Rafah on Friday, told the Guardian newspaper that what's being witnessed is a fresh population transfer in a country where 1.7 million people—out of an approximate total of 2.3 million—have already been displaced, with most now frantically trying to find safety in the south.
"How is it possible for people to move again? For many, this is not their first evacuation. The scale and scope of this is unprecedented," he said.
News