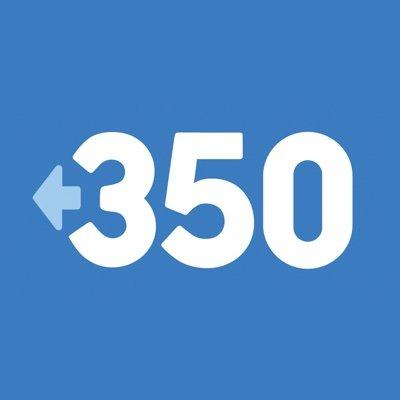 For Immediate Release
Contact:
Hoda Baraka, Global Communications Manager 350.org, hoda@350.org, +1-347-453-6600
Tens of Thousands Worldwide Take Part in Largest Global Civil Disobedience in the History of the Climate Movement
A global wave of peaceful direct actions lasting for 12 days took place across six continents targeting the world's most dangerous fossil fuel projects
WASHINGTON
Twelve days of unprecedented world-wide action against fossil fuels have just concluded, showing that the climate movement will not rest until all coal, oil and gas is kept in the ground. The combined global efforts of activists on six continents now pose a serious threat to the future of the fossil fuel industry, already weakened by financial and political uncertainty.
Tens of thousands of activists took to the streets, occupied mines, blocked rail lines, linked arms, paddled in kayaks and held community meetings in 13 countries, pushing the boundaries of conventional protest to find new ways to demand coal, oil and gas stay in the ground. Participants risked arrest -- many for the first time -- to say that it's time to Break Free from the current energy paradigm that is locking the planet into a future of catastrophic climate change.
Driving this unprecedented wave of demonstrations is the sudden and dramatic acceleration in the warming of the planet, with every single month of 2016 shattering heat records - combined with the growing gap between world governments' stated climate ambitions, and their demonstrated actions in approving new fossil fuel projects. On the last day of mobilisation, a key monitoring site on Tasmania recorded atmospheric carbon-dioxide exceeding 400 parts per million for the first time ever.
These actions took place under the banner of Break Free, which refers to the need to shift away from our current dependency on fossil fuels to a global energy system powered by 100% renewable energy. In 2015, 90% of new energy capacity came from renewables, signaling that a rapid transition to 100% renewable energy is more feasible than ever.
As the impacts of a warming planet become more visible in the form of rising sea levels, drought and stronger storms, the citizens who joined Break Free will continue to be a part of the next phase of the movement as it becomes more vocal, disruptive and powerful.
HIGHLIGHTS INCLUDE:
Thousands worldwide risked arrest during the actions, many for the first time
Media reports claim $20 million worth of coal shipments were halted by activists shutting down the largest coal port in the world in Newcastle, Australia.
The UK's largest opencast coal mine was shut down for a day.
Hundreds stood up to South Africa's most powerful family with a march that delivered coal to their front door, despite their attempts to silence civil society by pressuring police to revoke permits for a march
Dozens of people occupied train tracks overnight on both coasts of the United States to stop oil-filled 'bomb trains' from rolling through communities -- including less than 100 feet from low-income public housing in Albany, New York.
3,500 people shut down one of Europe's biggest carbon polluters in Germany, occupying a lignite mine and nearby power station for over 48 hours, reducing the plant's capacity by 80 percent.
10,000 marched against a proposed coal plant in Batangas, the Philippines
3,000 sent an ear-splitting message to Indonesia's president with a whistle demonstration against coal in Jakarta, and a few days later 12 activists climbed the cranes supplying coal for the Cirebon Coal Power Plant, and dropping banners to Quit Coal and for Clean Energy, Clean Air.
Community members blocked traffic outside the gates of Brazil's largest thermal coal plant, in Ceara
On land and water, indigenous communities and local activists blockaded the Kinder Morgan tar sands facility in Metro-Vancouver, unceded Coast Salish Territories.
150+ local activists marched and occupied the entrance of two fossil fuel refineries, which are the largest unaddressed source of carbon pollution in the Northwest of the United States
In Aliaga, Turkey 2000 people marched to the gates of the Izmir region's largest coal dump, and surrounded it with a giant red line, as a call to end plans for the massive expansion of coal in the country.
DETAILED OVERVIEW OF THE ACTIONS:
May 3: Wales - UK
Three hundred people halted operations at the UK's largest opencast coal mine at Ffos-y-fran in South Wales, making it the biggest ever mass action in a UK coal mine with the majority of participants joining a climate action for the first time. The occupation and blockade ended after 12 hours with no arrests.
May 4, 14 : Philippines
Some 10,000 people marched in the streets of Batangas City opposing a proposed 600MW coal-fired power plant and to demand the cancellation of another 27 proposed plants in the country. The march, led by Archbishop Ramon Arguelles, Archbishop of the Roman Catholic Archdiocese of Lipa, also included activists from many organisations as well as thousands of people from coal-impacted communities. Days later, hundreds of community members in Calaca demonstrated against a proposed coal plant expansion project there.
May 5-15: United States
In Sacramento, Central Valley community members sat-in outside of Governor Brown's office. In Philadelphia, hundreds of people marched to the largest refinery on the east coast. In Colorado, hundreds of people disrupted an auction selling public lands for fossil fuel extraction, as seven people held a sit-in blockading the room where the auction was being held. Over 2,000 people protested refinery pollution in the Pacific Northwest and blockaded oil trains for three full days culminating in at least 52 arrests. In Albany, 2,000 people marched and blockaded bomb trains, resulting in five arrests. Hundreds occupied a proposed fracking site outside Denver, and in California dozens blocked the road to the Porter Ranch gas facility, which was the site of the largest methane leak in the history of the US. Led by frontline community members, 1,300 people marched in Washington, DC to call on President Obama to end to offshore drilling; and outside of Chicago, 1,500 people protested proposed the expansion of BP's Whiting refinery.
May 6-13: New Zealand
Day after day dozens of people shut down ANZ bank branches in ChristChurch, Wellington, Auckland, and Dunedin calling for ANZ to divest from fossil fuels.
May 8: Australia
An armada of kayakers blocked the Newcastle harbour entrance while 70 people blocked a critical rail crossing preventing any coal from getting to the port for over six hours. In total 2,000 people took part in the action shutting down the world's largest coal port for a day, preventing the shipment of almost 2 megatonnes of coal during the protest. In Western Australia, over 150 occupied the headquarters of BP & Chevron, blockading a busy intersection in front, with two arrests.
May 9-14: Brazil
A series of anti-fracking events led up to over 300 people marching through the streets of Uruamama, in the state of Parana, towards the City Hall where a Bill to ban fracking in this city was being voted. In the presence of the marchers, the city councilors unanimously agreed to declare Umarama fracking free. Then on the 14th, over 500 people marched on the highway used to deliver coal to a power plant in Ceara. The march included people from 20 municipalities, four Indigenous ethnic groups (Anace, Pitaguary, Tapeba and Tremembe), fishermen and residents of the coastal zone, farmers and residents of the inner cities severely affected by drought.
May 10-14: Nigeria
A coalition of climate justice organisations gathered with representatives of oil communities at Oloibiri, the site of the first oil well in Nigeria, as well as at Ogoni and Ibeno to emphasize fossil fuel's role in climate change, call an end to the Nigerian economic dependence on oil and to reduce adverse effects of climate change. The activists also demanded an end to the extreme pollution caused by endless oil spills and toxic dumps in the Niger Delta. At the concluding action at Ibeno, fisherfolks called for an halt to oil extraction, insisting that fish is far more valuable than crude oil.
May 11-15: Indonesia
More than 3,500 participants marched in Jakarta carrying banners with slogans such as 'Stop Dirty Energy Investments' and 'Stop Pollution, Stop Using Coal', as they called for President Joko Widodo to move Indonesia, one of the world's biggest coal producers, away from coal and embrace renewable energy. On 15 May, 12 Greenpeace activists stopped operations at the Cirebon Coal Power Plant for 12 hours, the activists unfurled banners saying 'Quit Coal' and 'Clean Energy, Clean Air' from both cranes supplying the coal terminal.
May 12-14: South Africa
Affected communities represented by 200 people including farmers and private citizens gathered to speak about the daily realities of living in a town with the most polluted air in the world at Emalahleni, which directly translated means "place of coal." A picket of 45 people was organized outside Medupi and Exxaro coal mine in Lephalale, which will be one of the world's biggest coal-power stations. Also 400 participants joined the National Bread March to protest the increasing cost of food as a consequence of the severe drought the country is suffering. Finally, despite efforts by the Guptas to shut down a mass action at their residence - hundreds of people rallied at the nearby Zoo Lake to speak out about corrupt mining deals, and 15 people delivered a coffin of coal to the doorsteps of the Gupta residence.
May 13-15: Germany
More than 3500 activists from all over Europe shut down the opencast coal mine Welzow-Sud in the Lusatia coal fields. While hundreds entered the mine, others blocked coal trains and conveyor belts transporting coal to the power plants. Around 300 people continued the blockade overnight. On 14 May another 2000 activists cut off coal power plant Schwarze Pumpe from all coal supplies. Around 120 were arrested and released the next day. Five occupations continued over another night. After the power plant had been blocked for more than 48 hours, the activists stopped the blockade on Sunday, May 15th.
May 14: Canada
Over 800 people took action to surround the Kinder Morgan facility on the Salish Coast. On the land, activists locked messages onto the gates of the facility, staged a sit-in and painted a giant mural. On the water a massive kayak flotilla swarmed the pipeline's tanker terminal.
May 14: Ecuador
The group Yasunidos took over close to 500 hectares destined to built an oil refinery called Refineria del Pacifico, where Ecuador plans to process the oil extracted at the Yasuni National Park. Yasunidos planted 1 tree in the area, and managed to stay in the premise for about three hours after peacefully passing through the security control. Since the action, members of the Yasunidos have been facing harassment and public discredit on behalf of Correa's government and those backing the fossil project.
May 15: Turkey
Community leaders, led two thousand people in Aliaga in a march through to a coal waste site and called for the stopping of four fossil fuel projects in the surrounding area. The activists made a human chain and spelled out the word "Stop" ("Dur" in Turkish).
QUOTE SHEET:
"As global temperatures continue to rise, so are the people. Across continents people are challenging the status quo by pushing the boundaries of conventional protest to demand fossil fuels are kept in the ground. Ordinary people are joining the fight for our collective survival as communities worldwide are experiencing first hand the consequences of climate change and the damage inflicted by the fossil fuel industry. It's up to us to break free from fossil fuels and accelerate the shift towards a just transition to 100% renewable energy," Payal Parekh, 350.org Program Director
"This is the hottest year we've ever measured, and so it is remarkably comforting to see people rising up at every point of the compass to insist on change," Bill McKibben, co-founder of 350.org
"In our fight against fossil fuels, Southeast Asia is a major battleground and we cannot afford to cede to those who think of nothing but profit instead of people, and plunder instead of protecting the environment," said Yeb Sano, Executive Director of Greenpeace Southeast Asia. "As our communities rise against this addiction to coal, we hope to inspire massive civil participation all over the planet. Break Free is a breath of hope for all communities who are standing up to the fossil fuel industry's relentless expansion despite climate change," Yeb Sano Executive Director of Greenpeace Southeast Asia.
"Every new tonne of coal that is dug up is one too many. We are hitting the emergency brakes now. We won't leave climate action to governments and corporations any longer. We are taking matters into our own hands now," Hannah Eichberger, Ende Gelande (Here And No Further), grassroots anti-coal alliance
"Breaking free from fossil fuels is a vote for life and for the planet. The Paris Agreement signed by world leaders ignored the fact that burning fossil fuels is the major culprit in global warming. In these actions the peoples of the world will insist that we must come clean of the fossil fuels addiction," Nnimmo Bassey, Nigerian activist from the Health of Mother Earth Foundation
"The global climate justice movement is rising fast. But so are the oceans. So are global temperatures. This is a race against time. Our movement is stronger than ever, but to beat the odds, we have to grow stronger," Naomi Klein, award winning journalist/author
"People power in our cities, in our villages and on the frontlines of climate change have brought us to a point where we have a global climate deal - but we do not stop now, we need more action and faster. Civil society is set to rise up again, to fight for our societies to break free from fossil fuels, to propel them even faster towards a just future powered by 100% renewable energy," Wael Hmaidan, Director of Climate Action Network
350 is building a future that's just, prosperous, equitable and safe from the effects of the climate crisis. We're an international movement of ordinary people working to end the age of fossil fuels and build a world of community-led renewable energy for all.
LATEST NEWS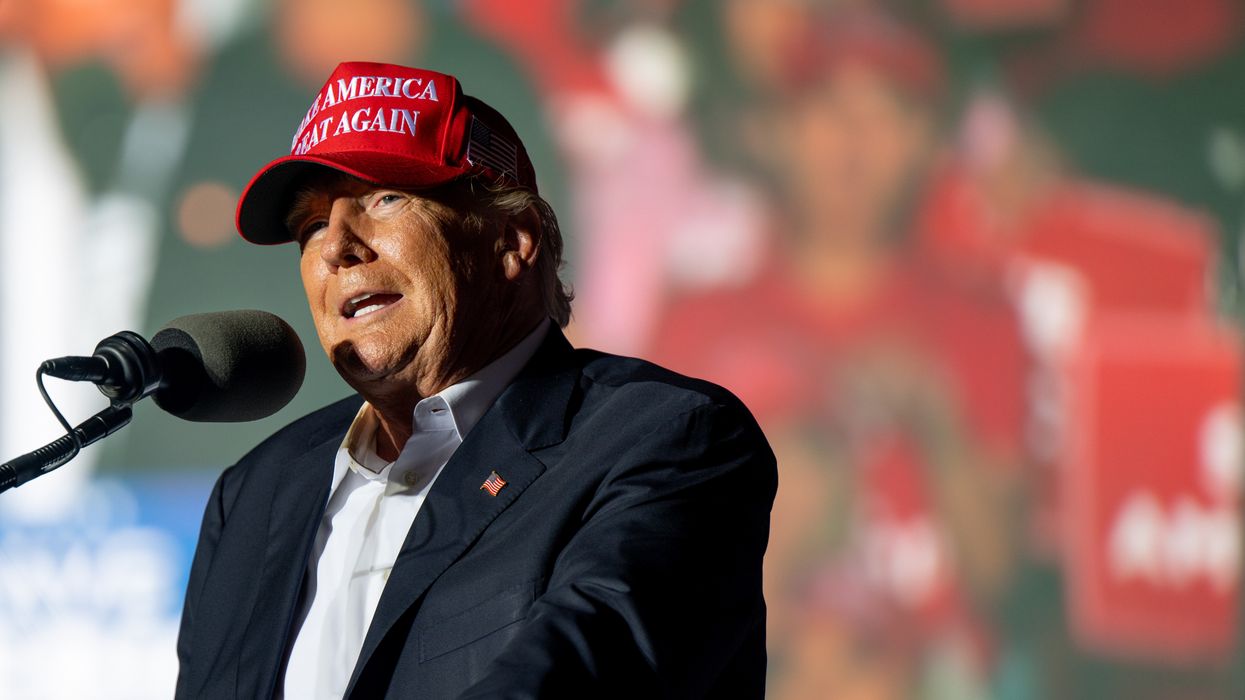 "There's not really another place in the U.S. that you could pick that would tap into these deep veins of anti-government hatred—Christian nationalist skepticism of the government," said one extremism expert.
While former U.S. President Donald Trump's 2024 campaign insists it is purely coincidental that his planned Saturday rally in Waco, Texas falls during the 30th anniversary of a deadly 51-day siege targeting a religious cult, some Texans and extremism experts aren't buying it.
Since law enforcement—including Federal Bureau of Investigation (FBI) agents—carried out the botched operation at a Branch Davidian compound near Waco from February 28 to April 19 in 1993, the event has been a source of anti-government sentiment for the likes of Oklahoma City bomber Timothy McVeigh and U.S. militia movement members.
"When Donald Trump flies into Waco on Saturday evening for the first major campaign event of his 2024 reelection quest, dog ears won't be the only ones twitching," the Houston Chronicle editorial board argued Thursday. "Trump doesn't do subtle; dog-whistle messages are not his style. The more apt metaphor is the blaring air horn of a Mack 18-wheeler barreling down I-10."
"'Waco' has become an Alamo of sorts, a shrine for the Proud Boys, the Three Percenters, the Oath Keepers, and other anti-government extremists and conspiracists."
"The GOP-friendly city of Waco—Trump won McLennan County by more than 20 percentage points in 2020—has every right, of course, to host a former president, the leading contender for the 2024 Republican presidential nomination, but 'Waco,' the symbol... means something else entirely," the board stressed. "'Waco' has become an Alamo of sorts, a shrine for the Proud Boys, the Three Percenters, the Oath Keepers, and other anti-government extremists and conspiracists."
The twice-impeached former president faces potential legal trouble in multiple states and at the federal level for everything from a hush money payment to porn star Stormy Daniels to trying to overturn his 2020 electoral loss and inciting the January 6, 2021 attack on the U.S. Capitol.
Trump, a documented serial liar, took to his Truth Social platform last weekend to say that he would be arrested Tuesday—as part of a New York grand jury investigation into the hush money—and call for protests. Manhattan District Attorney Alvin Bragg said Thursday that Trump "created a false expectation that he would be arrested."
In a Truth Social post on Friday, Trump warned of "death and destruction" if he is indicted—which led the watchdog Citizens for Responsibility and Ethics in Washington (CREW) to charge that "he's not being subtle, he's threatening prosecutors with violence."

The Chronicle board tied Trump's legal problems to his Waco trip:
Thirty years later, the anti-government paramilitary groups feeding off lies about the "deep state" and a stolen election periodically visit the modest, little chapel on the site of the sprawling, ramshackle building that burned to the ground. Although the Branch Davidians had nothing to do with anti-government conspiracists, chapel construction was funded by loud-mouthed conspiracy theorist Alex Jones.

Militia members and conspiracists know exactly what Trump's Waco visit symbolizes. They have heard him castigate the FBI and the "deep state," particularly after agents searched for classified documents at Mar-a-Lago. How they'll respond to his remarks, particularly if he shows up as the first former president in American history to face criminal charges, has law enforcement in Waco and beyond taking every precaution. What he says will likely set the tone for the presidential campaign to come. Every American should be concerned.
Trump campaign spokesperson Steven Cheung wrote Friday in an email to The New York Times that Waco was chosen "because it is centrally located and close to all four of Texas' biggest metropolitan areas—Dallas/Fort Worth, Houston, Austin, and San Antonio—while providing the necessary infrastructure to hold a rally of this magnitude."
The Chronicle board noted other local options, writing that "the Waco Regional Airport and an expected crowd of 10,000 or so fit the bill. Of course, Temple or Belton or Killeen (home to Fort Hood) would have fit the bill, as well—without the weight of symbolism."
The Texas newspaper was far from alone in sounding the alarm about Trump's upcoming trip to Waco.
"Waco is hugely symbolic on the far right," Heidi Beirich, co-founder of the Global Project Against Hate and Extremism, toldUSA TODAY. "There's not really another place in the U.S. that you could pick that would tap into these deep veins of anti-government hatred—Christian nationalist skepticism of the government—and I find it hard to believe that Trump doesn't know that Waco represents all of these things."
"Waco has a sense of grievance among people that I know he's got to be trying to tap into," Beirich added. "He's being unjustly accused, like the Branch Davidians were unjustly accused—and the deep state is out to get them all."
The newspaper pointed out that "though Trump has held more than 100 campaign rallies and similar events, and mounted a near-daily schedule of them during his campaigns, this week's appears to be the first one ever held in Waco."
Megan Squire, deputy director for data analytics at the Southern Poverty Law Center, also rejected the Trump campaign's suggestion that the trip isn't connected to the 1993 standoff and what means to many members of the far-right.
"Give me a break! There's no reason to go to Waco, Texas, other than one thing," Squire told USA TODAY. "I can't even fathom what that's about other than just a complete dog whistle—actually forget dog whistle, that is just a train whistle to the folks who still remember that event and are still mad about it."
Even some right-wing figures are openly making the connection, as TIMEreported: "Posting on the messaging app Telegram, far-right activist and conspiracy theorist Laura Loomer called the rally in Waco 'very symbolic!' A few MAGA influencers on social media noted the choice of location, with one calling it 'a meaningful shot across the brow of the deep state.'"
Nicole Hemmer, a Vanderbilt University associate professor of history and author of Messengers of the Right: Conservative Media and the Transformation of American Politics and Partisans: The Conservative Revolutionaries Who Remade American Politics in the 1990s, wrote in a Friday opinion piece for CNNthat Trump's trip is "a provocation of historic significance."
"When Trump became president in 2016, rather than becoming synonymous with the federal government as previous chief executives had done, he styled himself as both its victim and its adversary, promoting conspiracies about the deep state and encouraging supporters to keep him in power by any means necessary," Hemmer highlighted. "In choosing Waco as the kickoff site for his campaign rallies, he has signaled that his courtship of extremist groups will continue, and that he sees his role as a pivotal figure in the far-right mythos as central to his efforts to retake the presidency."
News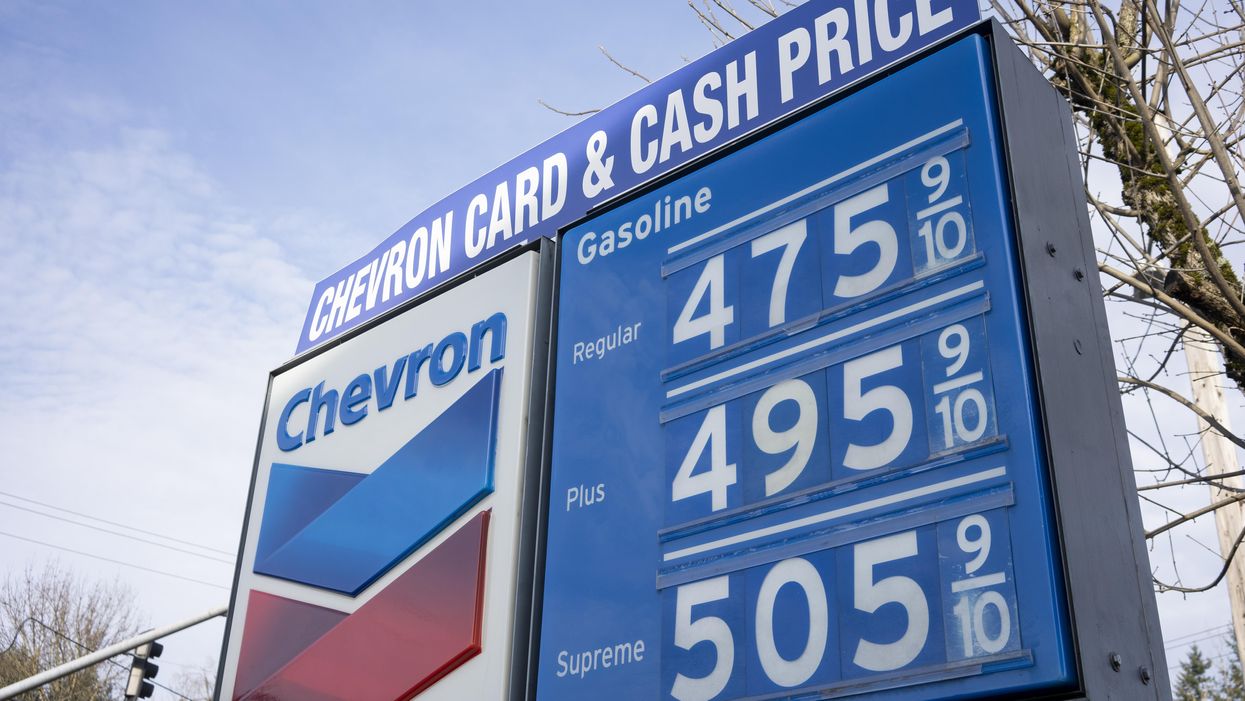 "An overwhelming share of Americans aren't confident their children's lives will be better than their own."
A pair of polls published Friday revealed that the rising cost of living is causing financial strain for most Americans—especially people with lower incomes—and that pessimism about the state and future of the country's economy is pervasive and spreading.

A Wall Street Journal/NORC Center for Public Affairs Research poll found that 80% of 1,019 respondents said the nation's economy is in "poor" or "not so good" condition. Asked about the future of the economy, 47% of those polled said they believe it will be worse in a year, while just 15% said they think it improve. Thirty-eight percent of respondents said the economy will be in about the same shape a year from now.

The pessimistic economic outlook can be summed up in one survey question: Asked if they felt confident that life for their children's generation "will be better than it has been for us," only 21% of respondents answered affirmatively.
The Hillnoted that 42% of people who took a similar survey in 2001 said they didn't think their children would enjoy better lives than theirs. Today, that figure has soared to 78%.
Other survey findings include:
92% said that rising costs of living is creating some degree of financial strain in their lives, or will cause problems if prices keep rising;
52% said it would be difficult to find a job with another employer with approximately the same income and fringe benefits they have now;
56% said a four-year undergraduate degree isn't worth the cost because people often graduate without specific job skills and with a large amount of debt; and
44% said their personal finances are in worse shape than they imagined for themselves at this stage of life.
Despite the respondents' economic pessimism, 68% of people polled said they were "pretty happy" or "very happy" in life.
The Associated Pressand NORC—the University of Chicago's research arm—published a separate poll Friday that found "about half of U.S. adults in households earning less than $60,000 annually and about 4 in 10 of those in households earning $60,000 to $100,000 say they're very stressed by their personal finances."
According to the AP:
About three-quarters of adults across income groups say their household expenses are higher now than they were a year ago, but those in households earning less than $100,000 a year are more likely than those in higher-income households to say they also have higher debt. Those facing a combination of rising debt and expenses overwhelmingly say their financial situation is a major source of stress.
One 76-year-old woman interviewed by the APsaid that "there's no comfort zone in their finances—no vacation" for people like her, who are " just getting by."
"Medications are expensive. Groceries. No one's living large or having fun," she added. "They should be having fun."
A 28-year-old single mother who works at an Alabama Walmart told the AP: "I used to do three grocery trips a month. Now it's one-and-a-half at the most."
"We're just gonna have to cut back on a lot of things," she added.
News
"The metamorphosis of BJP's vindictive politics into autocracy is happening at an alarming pace," one Indian state's chief minister said in response to the parliamentary expulsion and criminal sentencing of Rahul Gandhi.
Democracy defenders sounded the alarm Friday after senior Indian opposition leader Rahul Gandhi was ousted from his parliamentary seat a day after being sentenced to two years in prison in a dubious defamation case involving an insult against the surname of Prime Minister Narendra Modi.
India's lower house of Parliament announced Friday that Gandhi—a former president of the Indian National Congress party (called Congress for short) who until Thursday represented the constituency of Wayanad in the southern state of Kerala—was disqualified to serve in office due to his conviction for defaming the Modi name.
The case involved Gandhi allegedly asking during a 2019 campaign rally in Kolar, Karnataka, "How come all the thieves have Modi as the common surname?"
The Times of Indiareports Surat Chief Judicial Magistrate H. H. Varma convicted Gandhi for defamation under the Indian Penal Code. Varma granted Gandhi bail on a bond of ₹15,000 (approx. $180) and suspended the sentence for 30 days so he may appeal.
While convicting Gandhi, Varma said that the defendant could have limited his insult to the prime minister, but by disparaging all people with the name, the defendant "intentionally" defamed them.

The Modi surname comes from the Modh Ghanchi or Teli Ghanchi community primarily inhabiting western states like Gujarat, Maharashtra, and Rajashtan, and traditionally employed in the oil pressing and trading business. Although officially designated an Other Backward Caste, Gujaratis do not view the widely successful group as such.
Gandhi tweeted Friday that he is "fighting for the voice of India" and is "ready to pay any cost."

Congress called Gandhi's conviction an "infirm, erroneous, and unsustainable" judgment.
Party spokesperson Abhishek Manu Singhvi said the government's "efforts to create a chilling effect, a throttling effect, strangulating effect on open, fearless speech relating to public interest, will not stop either Rahul Gandhi or the Congress party."
"There are some disturbing aspects of this judgment which of course will be subject to challenge immediately, but firstly, the heart of the law of criminal defamation is that persons who are complainants should be those who must be able to demonstrate how they personally have been defamed, or prejudiced," Singhvi continued.
"Now," he added, "the admitted position is that no one who is the subject matter of the statement which is found to be offending has filed a criminal complaint."
M.K. Stalin, the leftist chief minister of Tamil Nadu state, tweeted that "the metamorphosis of BJP's vindictive politics into autocracy is happening at an alarming pace," a reference to Modi's right-wing Bharatiya Janata Party (BJP). The prime minister is also a member of the Hindu supremacist Rashtriya Swayamsevak Sangh (RSS) paramilitary group.
"The disqualification of Rahul Gandhi is an onslaught on all the progressive-democratic forces of our country," Stalin said in a statement Friday. "All the political parties in India shall realize this and we should oppose unitedly."
In the United States, Democratic California Congressman Ro Khanna—whose parents immigrated from Punjab state— called Gandhi's ouster a "deep betrayal of Gandhian philosophy and India's deepest values."
"This is not what my grandfather sacrificed years in jail for," Khanna added, referring to former Congress parliamentarian and independence movement figure Amarnath Vidyalankar. "Narendra Modi, you have the power to reverse this decision for the sake of Indian democracy."
Arundhati Roy, the renowned Indian writer, said during a Wednesday lecture at the Swedish Academy in Stockholm that "India's democracy is being systematically disassembled. Only the rituals remain."
Mentioning the persecution of religious minorities—especially Muslims—the brutal military occupation of Kashmir, and the imprisonment of journalists, Roy added that "India for all practical purposes has become a corporate, theocratic Hindu state, a highly policed state, a fearsome state [seething] with Hindu supremacist fervor."
News
SUPPORT OUR WORK.
We are independent, non-profit, advertising-free and 100%
reader supported.