Voters Revolting Against NAFTA-Style Deals?
WASHINGTON
LORI WALLACH, via Nick Florko, (202) 454-5108, nflorko@citizen.org, @PCGTW
Wallach is director of Public Citizen's Global Trade Watch and was just on C-SPAN's "Washington Journal" program this morning -- see video.
She said today: "Americans' opposition to job-killing trade policies fueled the stunning Bernie Sanders upset victory in Michigan. But it also could be a deciding factor in the general election, especially with Donald Trump being the likely GOP nominee. The outcome of the Michigan primary shows the potency of trade issues and foreshadows the trouble Hillary Clinton could face winning key Midwestern states in a race against Trump.
"The elite political class have systematically misread the depth of voters' ire about the damage done by 20 years of NAFTA-style trade deals supported by Democratic and GOP presidents alike. Or they have dismissed voters' anger as ill-informed. Yet as this new data [PDF] released today by Public Citizen shows, the voters have it right: The aggregate U.S. goods trade deficit with Free Trade Agreement (FTA) partners is more than five times as high as before the deals went into effect, while the aggregate trade deficit with non-FTA countries has actually fallen.
"The key differences are soaring imports into the United States from FTA partners and lower growth in U.S. exports to those nations than to non-FTA nations. Growth of U.S. exports to FTA partners has been 29 percent lower than U.S. export growth to the rest of the world over the last decade.
"The aggregate U.S. trade deficit with FTA partners has increased by about $141 billion, or 418 percent, since the FTAs were implemented. In contrast, the aggregate trade deficit with all non-FTA countries has decreased by about $46 billion, or 6 percent, since 2005 (the year before the median entry date of existing FTAs)."
"Using the Obama administration's net exports-to-jobs ratio, the FTA trade deficit surge implies the loss of over 736,000 U.S. jobs. This does not even take into account jobs from our soaring trade deficit with China."
A nationwide consortium, the Institute for Public Accuracy (IPA) represents an unprecedented effort to bring other voices to the mass-media table often dominated by a few major think tanks. IPA works to broaden public discourse in mainstream media, while building communication with alternative media outlets and grassroots activists.
LATEST NEWS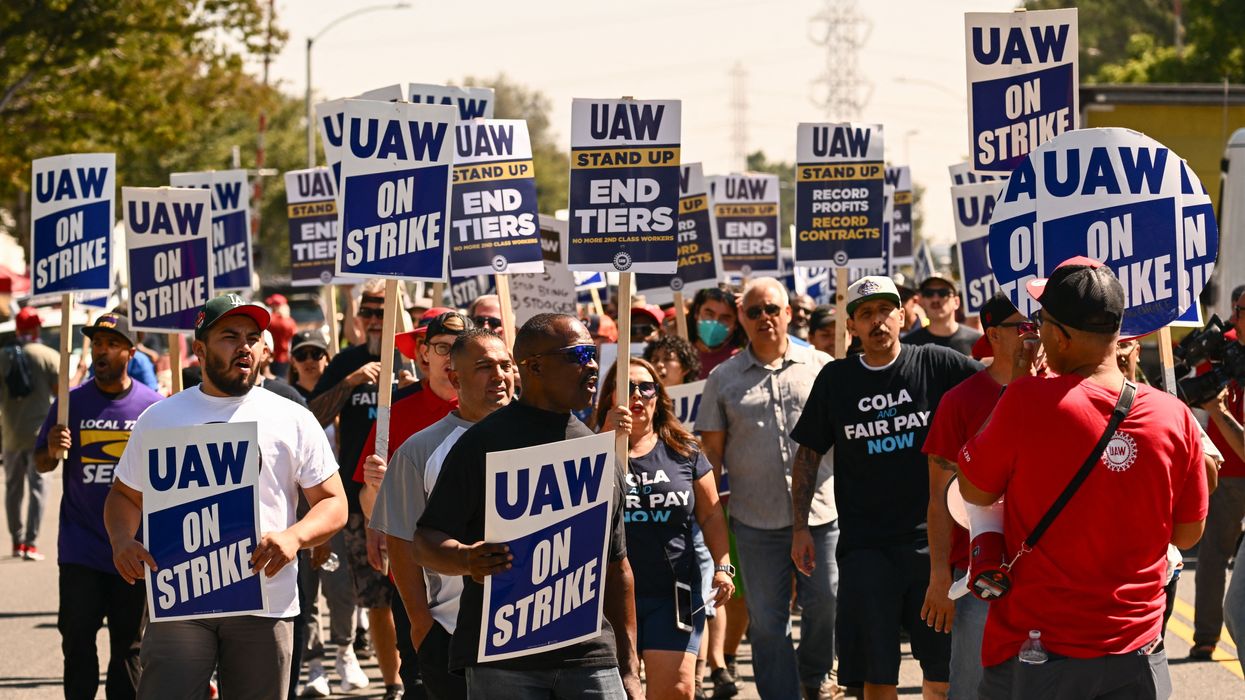 "What we win at the bargaining table depends on the power we build on the job," said United Auto Workers president Shawn Fain. "It's time to use that power."
The United Auto Workers expanded its strikes against Ford and General Motors on Friday, calling on nearly 7,000 additional members in Michigan and Illinois to walk off the job as the union looks to ramp up pressure on the companies to deliver stronger wage and benefit proposals.
The union opted not to expand its walkouts against Chrysler parent company Stellantis, citing progress in recent bargaining sessions on cost-of-living adjustments, the right to strike over plant closures, and other issues.
"Sadly, despite our willingness to bargain, Ford and GM have refused to make meaningful progress at the table," UAW president Shawn Fain said in a video update posted to social media on Friday. "To be clear, negotiations haven't broke down. We're still talking with all three companies, and I'm still very hopeful that we can reach a deal that reflects the incredible sacrifices and contributions our members have made over the last decade."
"But I also know that what we win at the bargaining table depends on the power we build on the job," said Fain. "It's time to use that power."
Friday's walkouts brought the total number of UAW members on strike at the Big Three U.S. car manufacturers to roughly 25,000—nearly double the number of workers who walked off the job on the first day of the strikes two weeks ago.
Survey data released earlier this week showed public support for the strikes has grown since their launch earlier this month. Last week, UAW members walked out at every General Motors and Stellantis parts distribution facility in the U.S.

As part of its "stand-up strike" strategy, the UAW is expected to continue steadily expanding its walkouts at strategic locations throughout the country in an effort to give negotiators more leverage to pursue the union's demands at the bargaining table.
"We will not be intimidated into backing down by the companies or scabs," Fain said Friday. "Our cause is just. Striking for a better future, to protect our communities, and to defeat corporate greed is not just our right, it's our duty."
"We will win. Our strategy is working," said Fain. "Our solidarity is the most powerful force in the world. When we stand together, united in the cause of social and economic justice, there's nothing we can't do."

News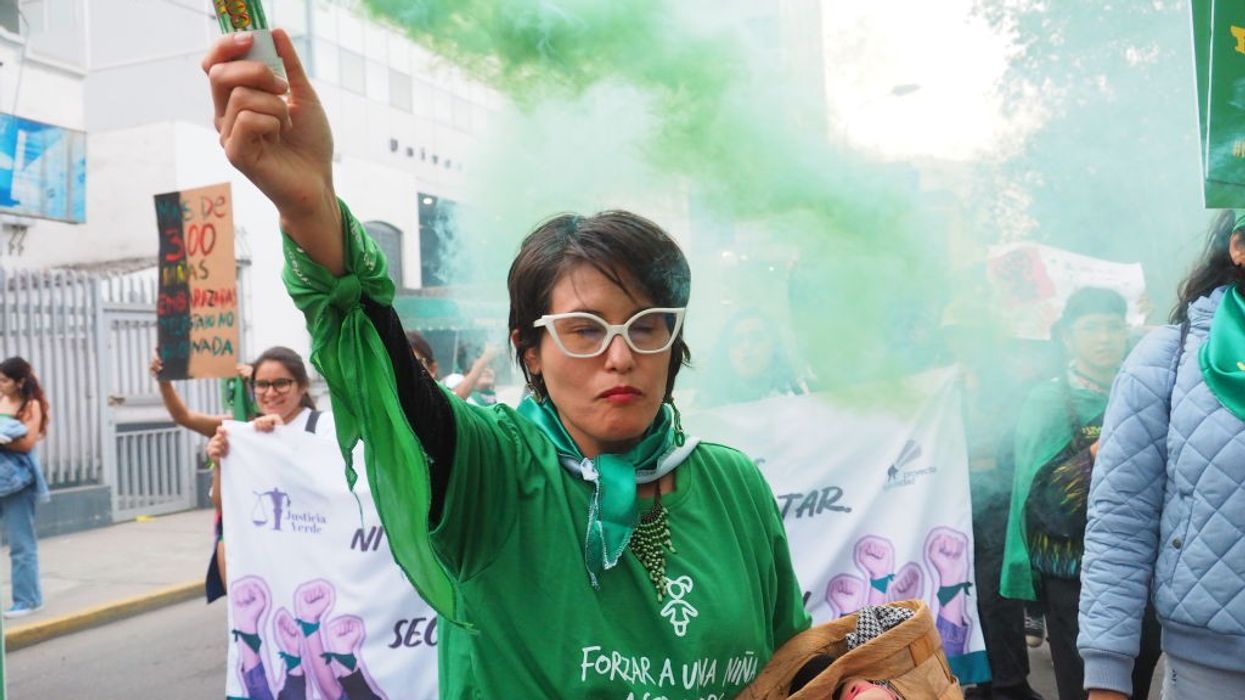 One activist in Mexico said the country's green wave movement now had the task of "decriminalizing abortion in the minds of the people."
Tens of thousands of women marched through major Latin American cities Thursday to celebrate wins and push for more rights on International Safe Abortion Day.
The protests come weeks after a major victory for the region's Green Wave reproductive freedom movement, when Mexico's Supreme Court decriminalized abortion.
"It's absolutely an achievement," Fernanda Castro, an organizer at womens' rights group GIRE that brought the case before the court, toldThe Associated Press. "And now we have another even more important fight—decriminalizing abortion in the minds of the people."
Marchers in Brazil hoped they might be next to celebrate, as the nation's highest court is currently considering a case that could decriminalize abortion until up to 12 weeks. As of now, it is only allowed in cases of rape or birth defects.
Brazil's Supreme Federal Court President Rosa Weber voted in favor of permitting abortion until up to 12 weeks and then retired, La Prensa Latinaexplained. Now the entire court must rule in while conservative lawmakers want to put the question to a referendum vote.
"The green wave is going to keep growing and (Brazilian women) are not alone," Castro told AP.
"Movements like Latin America's awe-inspiring Green Wave movement to decriminalize and legalize abortion are effectively changing laws and cultural norms across the globe."
In other countries, demonstrators stood vigilant against rollbacks. In Santiago, Chile, women protested a proposal to repeal the country's existing abortion law that allows for exceptions in cases of rape, incest, or the health of the mother.
Such a repeal would be a "serious setback in the sexual and reproductive rights of women," Minister of Women and Gender Equality Antonia Orellana told La Prensa Latina.
Reproductive rights defenders in Argentina are fighting to preserve protections won three years ago when the Senate voted to legalize abortion. Right-wing candidate Javier Milei, who is leading in the polls ahead of October's election, opposes abortion and has promised to put the question to a national referendum, AP pointed out. He has also criticized free gender-affirming medical care and mandatory sexual education.
"More than winning more rights, this is about protecting them. The most important thing is to protect what's already there," art student Sara Rivas told AP.
El Salvador is one of four countries—the others being Nicaragua, Poland, and the U.S.—that have rolled back or ended legal abortion protections in the last three decades, according to the Center for Reproductive Rights. There, abortion is banned even if the mother's health is in jeopardy, and women can face up to 30 years in prison for misscarrying, according to La Prensa Latina.
Activists from the Feminist Assembly gathered in El Salvador to oppose the status quo. One protester, Liseth Alas, called for "legislation that allows safeguarding the life and health of girls and women in the country," La Prensa Latina reported.
Overall, however, the Center for Reproductive Rights said the region offered hope for the global push for abortion access.
"Movements like Latin America's awe-inspiring Green Wave movement to decriminalize and legalize abortion are effectively changing laws and cultural norms across the globe, building momentum and creating new legal frameworks that we can use to make change in every country," the group posted on social media Thursday.
News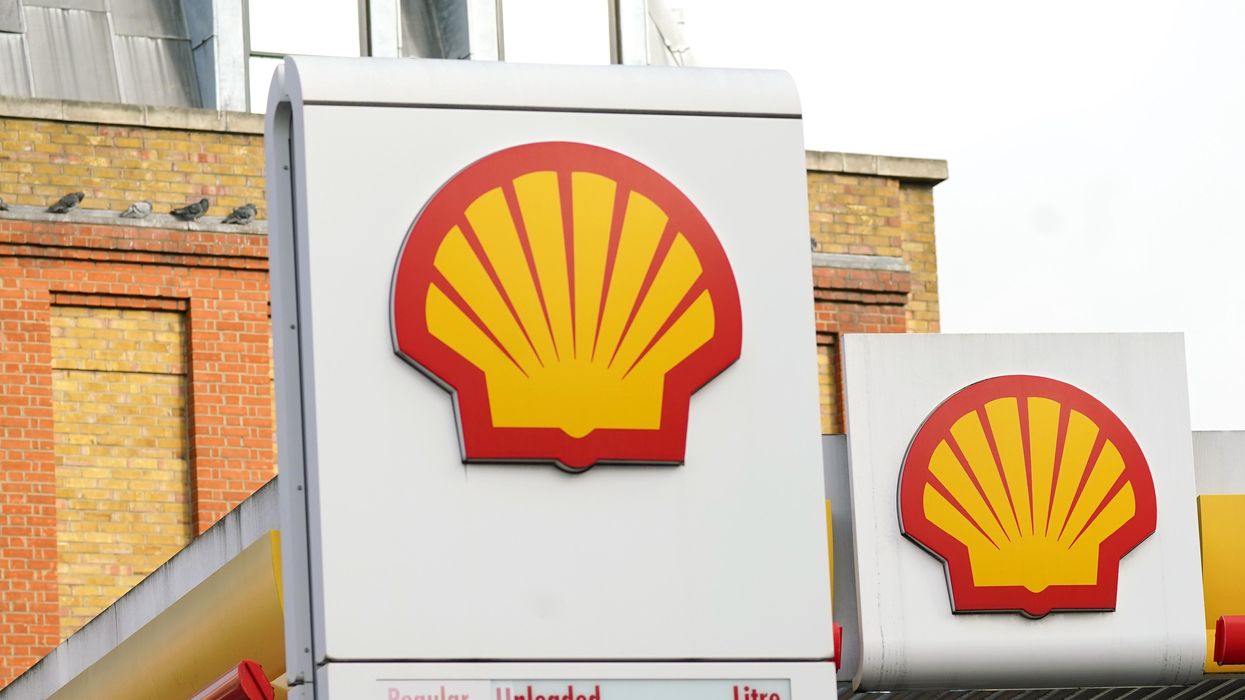 "Shell bosses sacrifice our safety for short-term profits, even their employees see it," said one campaigner. "No point waiting for them to grow a conscience."
Anti-fossil fuel campaigners on Friday urged employees of oil and gas giant Shell to speak out as loudly as possible about their objections to the company's pivot away from renewable energy, after thousands of workers expressed support for an angry open letter penned by two of their colleagues.
On the company's private platform, a letter published by Lisette de Heiden and Wouter Drinkwaard of Shell's low-carbon division garnered 1,000 "likes" and 80,000 views earlier this month and was reported on by Reuters Wednesday.
The two employees wrote that they were "deeply concerned" by an announcement made in June by CEO Wael Sawan that Shell would abandon plans to scale back oil production each year for the rest of the decade in support of its stated goal to become a net zero emissions company by 2050.
De Heiden and Drinkwaard told Sawan and the company's executive committee that Shell's earlier statements about ramping up renewable energy production were "the reason we work here."
While Shell has only devoted 1.5% of its overall spending on solar and wind power projects, the employees said they had been hopeful that the company would carry out its "ambition to be a leader in the energy transition," which leading scientists say must cut global greenhouse gas emissions in half by 2030 in order to limit planetary heating to 1.5°C.
Joanna Warrington, a campaigner with Fossil Free London—which has rallied at Shell's headquarters and events to pressure it to end oil and gas extraction in the U.K.—urged other Shell employees to continue speaking out against the company's fossil fuel projects, and to consider leaving the company as a public statement.

"There's no point waiting for [executives] to grow a conscience," Warrington told Euronews. "If you work at Shell, you can help us."
Clare Farrell, a campaigner with the global grassroots movement Extinction Rebellion, added that leaders at Shell can't be counted on to push the renewable energy transition forward "because they are a fossil fuel company, NOT an energy company."
In addition to reversing plans to scale back oil and gas investments, Shell split up the low-carbon and renewables division De Heiden and Drinkwaard work in and terminated the role of global head of renewables.

Several executives have left the department since the changes were made, Reuters reported.

Shell had been developing offshore wind and other renewable projects in Ireland, France, and India, but announced in recent months it would end those investments.

Last year, a senior safety consultant announced in a viral video message that she would no longer work with Shell, her client for 11 years, citing its "disregard for climate change risks." She also called on others working in the oil and gas industry to "walk away while there's still time."
News
Independent, nonprofit journalism needs your help.
Please Pitch In
Today!