Activists Rally Outside Leader Pelosi's Office Urging Her to Oppose Fast Track and the Trans-Pacific Partnership
Hundreds participated in lunchtime rally outside Pelosi's San Francisco office
WASHINGTON
200 activists participated in a rally today against Fast Track and the Trans-Pacific Partnership today outside of Nancy Pelosi's San Francisco office.
At the rally, representatives from progressive organizations - including CREDO, Daily Kos, Fight for the Future, Friends of the Earth and 350 Bay Area - urged Leader Pelosi to get off the sidelines and publicly oppose Fast Tracking the Trans-Pacific Partnership.
The rally was organized by CREDO Action, with help from MoveOn.org Civic Action, Democracy for America, Daily Kos, Fight for the Future, 350.org, SumOfUs, Public Citizen, Other 98, Friends of the Earth, Citizens Trade Campaign, Global Exchange, Corporate Accountability International, Sierra Club Bay Area Chapter, 350 Bay Area and the Sunflower Alliance.
Photos from the event are available here: https://www.flickr.com/gp/133775485@N07/60V9f1
"Leader Pelosi has been conspicuously absent from the fight to stop Fast Track and the TPP," said Murshed Zaheed, Deputy Political Director at CREDO Action. "While President Obama, congressional Republicans and corporate lobbyists are working together to jam Fast Track through Congress, Leader Pelosi is one of the few members of Congress that hasn't yet stated how she'll vote," Zaheed added, continuing, "It's time for Leader Pelosi to rally her progressive base to block Fast Track and kill this terrible, pro-corporate trade deal once and for all.
"Rep. Pelosi, the only thing Congress should be thinking of fast tracking is an open, just and ambitious international climate agreement at the United Nations' Summit in Paris," said Kathy Dervin, Board, 350 Bay Area. "Working people here and across the Pacific region need an agreement that ensures a just transition to a clean energy future and protects our health and wellbeing. The TPP would only make things worse; we need your leadership to stop its undemocratic and dangerous provisions".
"Right now, Leader Pelosi has the opportunity to protect public health, workers' rights and the environment by taking a public stand against fast track and the TPP," said Cloe Franko, senior international organizer at Corporate Accountability International. "People in the United States and around the world need her to protect our interests, not those of transnational corporations."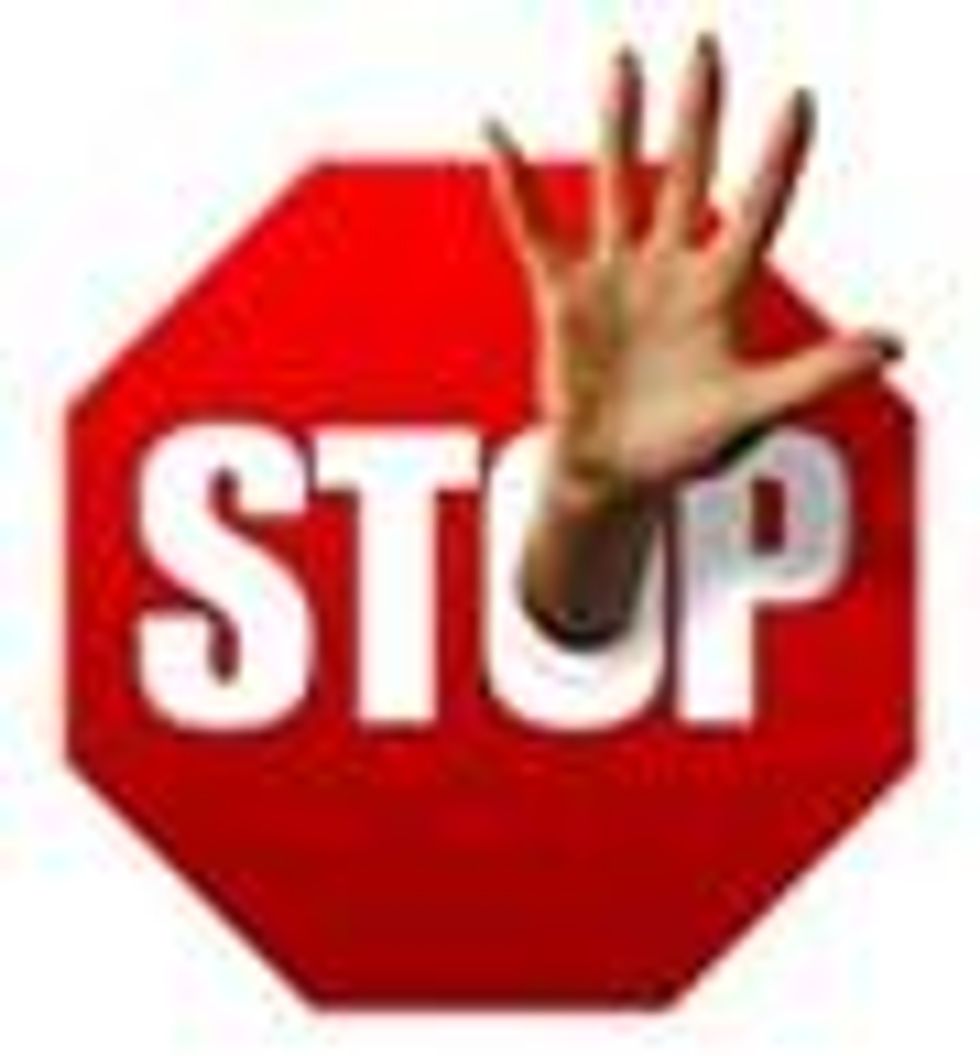 We Interrupt This Article with an Urgent Message!
Common Dreams is a not-for-profit news service. All of our content is free to you - no subscriptions; no ads. We are funded by donations from our readers. This media model only works if enough readers pitch in. We have millions of readers every month and, it seems, too many take our survival for granted. It isn't. Our critical Mid-Year fundraiser is off to a very slow start - only 206 readers have contributed a total of $7,500 so far. We must raise $42,500 more before we can end this fundraising campaign and get back to focusing on what we do best.
If you support Common Dreams and you want us to survive, we need you.
Please make a tax-deductible gift to our Mid-Year Fundraiser now!
"The majority of Americans, House Democrats, and her own constituents want Democratic Leader Nancy Pelosi to stand up, speak out and lead the fight against Fast Track for the job-killing Trans-Pacific Partnership," said Jim Dean, Chair, Democracy for America. "With a vote set to happen as soon as this week, the American people need Leader Pelosi's powerful, progressive voice leading the charge against Fast Track legislation that would lead to the destruction of thousands of jobs and give corporations the power to undermine our laws."
"Voting for Fast Track means voting to give a small group of unelected people the power to negotiate secretive deals on behalf of the United States for 6 years. We only elect Representatives for 2, and our President for 4. There's no world where this makes sense as part of a democratic process," said Charlie Furman, Campaign Manager at Fight for the Future. "Supporting Fast Track would be especially undemocratic for Leader Pelosi, whose own constituents and caucus have overwhelmingly spoken out against Fast Track and secret deals like the TPP that would undermine free speech and the Internet economy."
"We need Leader Pelosi to take a strong and public stand against a bill that would give away Congress's right to vet toxic trade deals," said Michelle Chan, Economic Program Director of Friends of the Earth. "The TPP would have massive impacts on public health and the environment, and deserves to be debated in the open, not bulldozed through Congress."
"Nancy Pelosi's own constituents have echoed the same message as the vast majority of her caucus: calling for her leadership in rejecting this Fast Track bill," said Justin Krebs, Campaign Manager at MoveOn.org Civic Action. "It's up to Democrats to say no to more massive, secretive corporate give-aways--which means it's up to Leader Pelosi to hold Democrats firmly on the side of working Americans."
"Mega-corporations are doing their best to lobby for the TPP," said Kaytee Ray-Riek, SumOfUs Campaign Director. "If Leader Pelosi bows to the special interests behind this trade deal, she will be putting corporate profits above our democracy."
CREDO Action, part of CREDO Mobile, is a social change network of over five million activists, sending tens of millions of petition signatures and hundreds of thousands of phone calls to decision-makers each year. CREDO Action members also participate in meetings, protests and other direct action for progressive change.
LATEST NEWS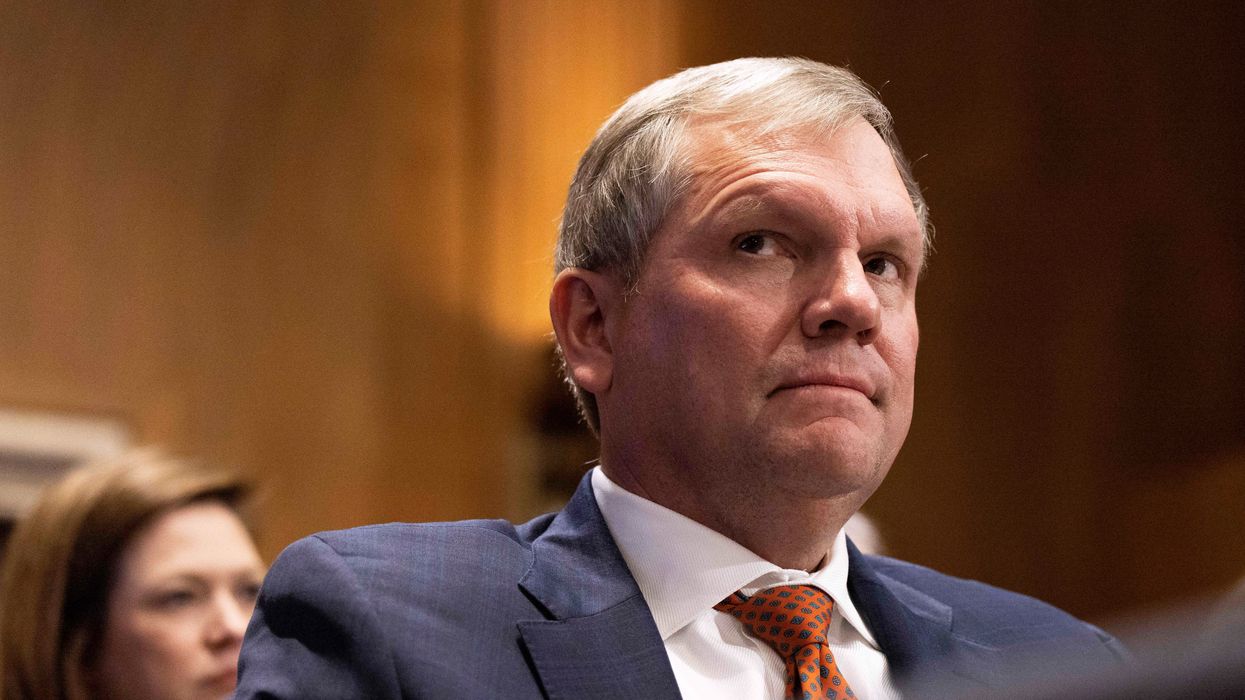 "The longer we wait to act on rail safety, the deeper the railroad industry can dig in their claws and lobby against progress," warned Rep. Chris Deluzio.
Two trains operated by BNSF derailed in Washington state and Arizona on Thursday as the rail industry and its Republican allies in Congress fight bipartisan safety legislation introduced in the wake of the toxic crash in East Palestine, Ohio.
The Associated Pressreported that the Washington derailment spilled 5,000 gallons of diesel fuel on tribal lands along Padilla Bay. State authorities said the fuel spill does not appear to have flowed toward the water—though such an assurance is cold comfort amid the disaster in eastern Ohio, where residents' concerns about the long-term impacts of the wreck on local water, soil, and air quality remain high more than a month after the crash.
In Arizona, eight BNSF train cars derailed Thursday near the state's border with California and Nevada, though it's unclear whether any spills occurred. The crash reportedly involved a train carrying corn syrup.
More than 1,000 trains derail in the United States each year, but the Norfolk Southern disaster in East Palestine has brought greater scrutiny to the industry's dangerous cost-cutting and lax safety practices—turning wrecks that would typically be consigned to local news coverage into national headlines.
With each derailment since early February, calls for substantive action in Congress to rein in the powerful industry have grown louder.
Under pressure from rail workers and others, a bipartisan group of lawmakers introduced legislation earlier this month that would impose stronger regulations on trains carrying hazardous materials—an effort that rail industry lobbying has defeated in the past.
While rail unions welcomed some provisions of the bill as decent starting points, they warned the measure has major loopholes and exceptions that rail giants wouldn't hesitate to exploit.
"If the language is not precise, the Class 1 railroads will avoid the scope of the law without violating the law, yet again putting the safety of our members and American communities into harm's way," said Eddie Hall, national president of the Brotherhood of Locomotive Engineers and Trainmen. "You can run a freight train through the loopholes."
Predictably, the rail industry is working to further water down the legislation or kill it entirely, pumping donations to Republican allies and running ads in major media outlets touting its supposedly ironclad commitment to safety.
Sludge's David Moore reported earlier this week that the PAC for Union Pacific—one of the largest Class 1 railroads in the U.S.—"made $15,000 in contributions last month, all to Republicans in the House and Senate, given less than two weeks after the Ohio derailment."
"Several House Republicans on committees that oversee transportation have sought to delay the bipartisan legislation to boost rail safety rules," Moore noted, "saying more information is needed after a potentially-lengthy study."
Rep. Troy Nehls (R-Texas), chair of the House Transportation and Infrastructure Subcommittee on Railroads, Pipelines, and Hazardous Materials, parroted industry talking points earlier this month when making the case against regulatory action, saying U.S. railroads have a "very high success rate of moving hazardous material—to the point of 99-percent-plus."
Days before Nehls' comment, the Association of American Railroads (AAR) declared in an ad appearing in a Politico newsletter that "while 99.9 percent of all hazmat shipments that move by rail reach their destination safely, we know a single incident can have significant impacts."
The AAR has dismissed demands for comprehensive rail safety reforms as "political."

In the Senate, meanwhile, John Thune (R-S.D.)—a former registered rail lobbyist—has emerged as a potentially key opponent of rail safety legislation, tellingThe Hill earlier this month that "we'll take a look at what's being proposed, but an immediate quick response heavy on regulation needs to be thoughtful and targeted."
During congressional testimony last week, Norfolk Southern CEO Alan Shaw refused to endorse the bipartisan Railway Safety Act, another indication that rail giants will continue their longstanding opposition to popular regulatory changes.
Over the past two decades, according to a recent OpenSecrets analysis, the rail industry has spent more than $650 million on federal lobbying.

"The longer we wait to act on rail safety, the deeper the railroad industry can dig in their claws and lobby against progress," Rep. Chris Deluzio (D-Pa.), a lead sponsor of separate rail safety legislation, warned Thursday.
News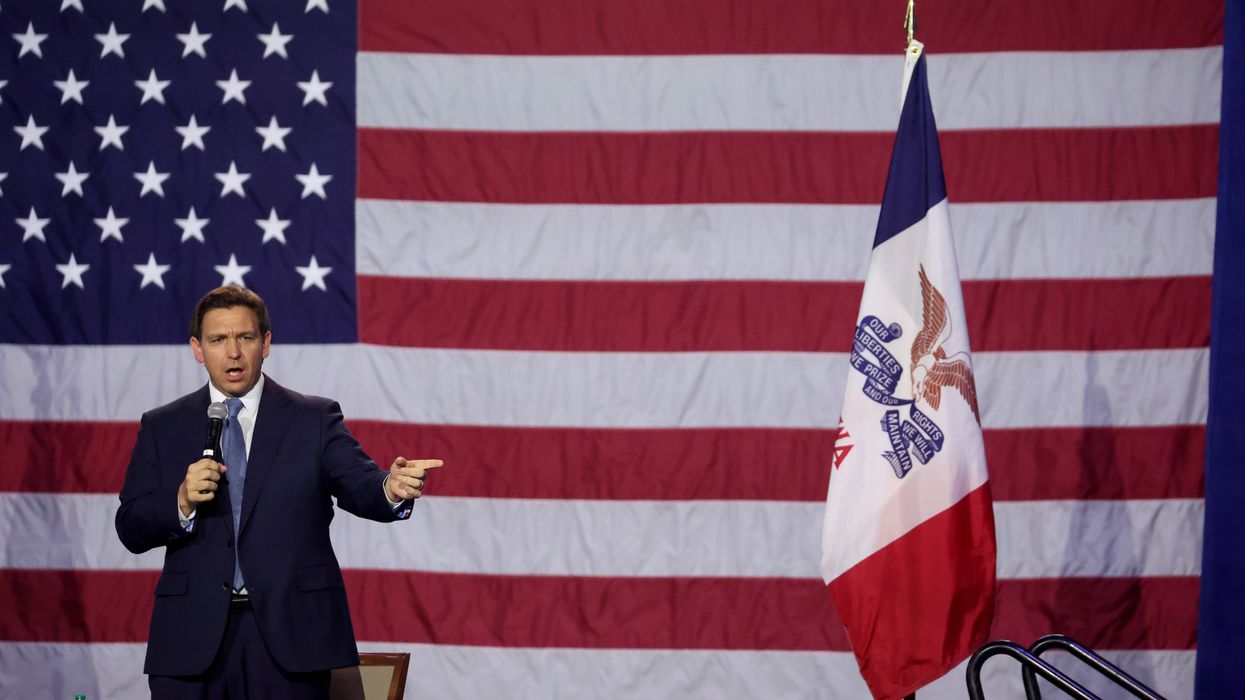 "This is an important step in preserving the truth, civil liberties, and a better future," said one state ACLU attorney.
The 11th U.S. Circuit Court of Appeals on Thursday kept in place a preliminary injunction against Florida GOP policymakers' school censorship law in what rights advocates celebrated as "an important victory for professors, other educators, and students."
The appellate court denied a request from Florida Republican Gov. Ron DeSantis' administration and higher education officials to block a district judge's injunction that is currently preventing enforcement of the Stop Wrongs Against Our Kids and Employees (WOKE) Act—rebranded by its supporters as the Individual Freedom Act—in the state's public colleges and universities.
DeSantis' Stop WOKE Act "limits the ways concepts related to systemic racism and sex discrimination can be discussed in teaching or conducting training in workplaces or schools," parroting a Trump administration executive order that was ultimately rescinded by President Joe Biden, the ACLU explained last year.

The plaintiffs in one of the relevant cases, Pernell v. Florida Board of Governors, are represented by the national and state ACLU along with the Legal Defense Fund (LDF) and Ballard Spahr, who first filed the federal suit last August—the same day U.S. District Judge Mark Walker, an appointee of former President Barack Obama, issued a separate injunction against the law related to employers.
The new appeals court order upholds the injunction Walker issued in November, which began by quoting George Orwell's novel 1984. Calling the controversial law "positively dystopian," the judge wrote at the time that "the powers in charge of Florida's public university system have declared the state has unfettered authority to muzzle its professors in the name of 'freedom.'"
"All students and educators deserve to have a free and open exchange about issues related to race in our classrooms."
Leah Watson, a senior staff attorney with the ACLU Racial Justice Program, said Thursday that "the court's decision to leave in place the preliminary injunction is a recognition of the serious injury posed to educators and students by the Stop WOKE Act."
"All students and educators deserve to have a free and open exchange about issues related to race in our classrooms," Watson argued, rather than censored discussions that erase "the history of discrimination and lived experiences of Black and Brown people, women and girls, and LGBTQ+ individuals."
LDF assistant counsel Alexsis Johnson similarly stressed that "institutions of higher education in Florida should have the ability to provide a quality education, which simply cannot happen when students and educators, including Black students and educators, feel they cannot speak freely about their lived experiences, or when they feel that they may incur a politician's wrath for engaging in a fact-based discussion of our history."
The order also pertains to a challenge filed by the Foundation for Individual Rights and Expression (FIRE) in September.
"Professors must be able to discuss subjects like race and gender without hesitation or fear of state reprisal," FIRE said Thursday. "Any law that limits the free exchange of ideas in university classrooms should lose in both the court of law and the court of public opinion."
The Stop WOKE Act is part of a nationwide effort by Republican state lawmakers and governors—especially DeSantis, a potential 2024 GOP presidential candidate—to curtail what content can be shared and discussed in classrooms and workplaces.
"Since January 2021, 44 states have introduced bills or taken other steps that would restrict teaching critical race theory or limit how teachers can discuss racism and sexism," according to an Education Week analysis updated on Monday. "Eighteen states have imposed these bans and restrictions either through legislation or other avenues."
ACLU of Florida staff attorney Jerry Edwards warned Thursday that "lawmakers continue to threaten our democracy by attempting to curtail important discussions about our collective history and treatment of Black and Brown communities."
"This is an important step in preserving the truth, civil liberties, and a better future," Edwards said of the 11th Circuit's decision.
Though legal groups welcomed the order, the battle over the law is ongoing. The court will eventually rule on the merits of the case—which DeSantis' press secretary Bryan Griffin highlighted Thursday, adding, "We remain confident that the law is constitutional."
Opponents of the law are also undeterred, as Ballard Spahr litigation department chair Jason Leckerman made clear.

"The movement to restrict academic freedom and curtail the rights of marginalized communities is as pervasive as it is pernicious," he said. "We are proud of the work we have done so far with our partners, the ACLU and Legal Defense Fund, but the fight is far from over. Today, we'll take a moment to savor this result—and then we'll keep working."
This post has been updated with comment from FIRE and Gov. Ron DeSantis' press secretary.

News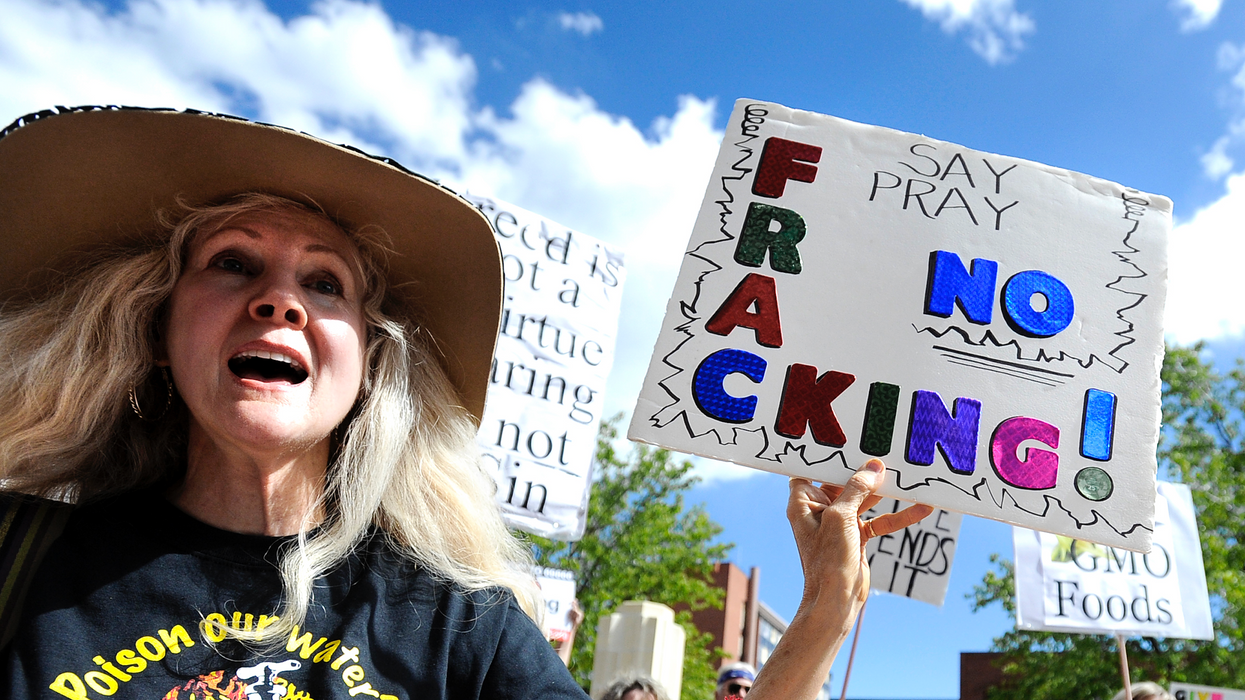 "The Justice Department has added its voice to a series of unanimous court rulings that support communities in their efforts to hold fossil fuel companies accountable for their climate lies," said one campaigner.
Climate defenders on Thursday applauded the Justice Department's move to support communities suing a pair of oil companies by urging the U.S. Supreme Court to deny the corporations' bid to keep the case out of state court.
U.S. Solicitor General Elizabeth Prelogar filed an amicus brief urging the high court to deny a petition from ExxonMobil and Suncor Energy asking the justices to review lower court rulings allowing a lawsuit from three Colorado communities to proceed.
In 2018, Boulder County, San Miguel County, and the city of Boulder sued the corporations for damages related to their decades of fossil fuel extraction—which is fueling global heating—and their lies.
"It's past time that Big Oil companies face the evidence of their climate lies and answer to juries in state court."

Common Dreamsreported in July 2020 that the 10th U.S. Circuit Court of Appeals ruled that the lawsuit could proceed in state rather than federal court, the second time in two months that federal judges handed down such decisions.
Fossil fuel giants have repeatedly tried to shift such suits from state to federal courts in a bid to get the cases dismissed and avoid paying massive amounts of money for their significant contributions to the climate emergency.
"By finally ending its Trump-era support for Big Oil, the Justice Department has added its voice to a series of unanimous court rulings that support communities in their efforts to hold fossil fuel companies accountable for their climate lies," Richard Wiles, president of the Center for Climate Integrity, said in a statement Thursday.
According to the Center for Climate Integrity:
On the campaign trail, President [Joe] Biden pledged he would direct his attorney general to "strategically support" such lawsuits, but the department had allowed its Trump-era support of oil companies to remain in effect until today. To date, five federal appeals courts and 13 federal district courts have unanimously ruled against the fossil fuel industry's arguments to avoid trials in state courts. Last year, the Supreme Court asked the Justice Department to express its views on the matter.
"Big Oil companies have fought tirelessly to escape accountability for fueling the climate crisis and then lying about it, but judges have uniformly denied their pleas to escape trial in state courts," said Wiles. "Communities in Colorado and across the U.S. have waited long enough for justice. It's past time that Big Oil companies face the evidence of their climate lies and answer to juries in state court."

News
SUPPORT OUR WORK.
We are independent, non-profit, advertising-free and 100%
reader supported.