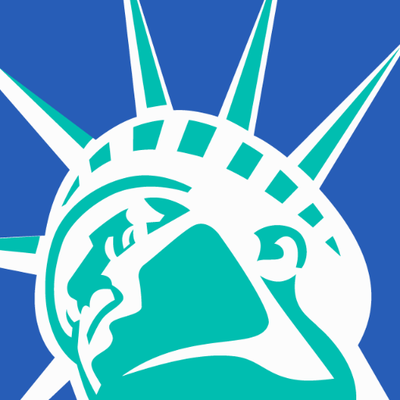 For Immediate Release
May, 05 2014, 04:52pm EDT
Contact:
Phone: (202) 588-1000
Flash Crash Anniversary Intensifies Call for Tax on Wall Street Trades
High Time for Congress to Follow EU Lead and Curb High-Frequency Trading
WASHINGTON
May 6 marks the fourth anniversary of the Flash Crash of 2010, when the Dow Jones dropped more than 1,000 points, losing 9 percent of its value in a matter of minutes. High-frequency trading is widely blamed for the Flash Crash, as computer algorithms (PDF) intensified the ripple effect on the economy.
High-speed trading by computers has been receiving much attention lately due to Michael Lewis' book, "Flash Boys: A Wall Street Revolt." About half of all market activity is still generated by computers run by high-frequency traders. The Department of Justice, the Securities and Exchange Commission and the Commodity Futures Trading Commission are investigating claims that high-frequency trading amounts to illegal front-running, providing an unfair advantage in the market.
The leading long-term solution to high-frequency trading is a modest tax on Wall Street trades, called a financial transaction tax. Proposals have been introduced in Congress to tax trades at anywhere between 0.5 percent and 0.03 percent of the transaction. Even such a small tax would slow down high-frequency traders, who realize only a fraction of a cent per trade but do well because they make billions of trades. Moreover, the Joint Committee on Taxation calculated that a .03 percent tax (only 30 cents per $1,000) would raise $352 billion over 10 years. Proposals for a higher tax rate could generate considerably more.
Financial reform advocates will mark the Flash Crash anniversary by calling on Congress to pass a financial transaction tax and to support the European Union (EU) nations as they move to implement a unified tax on trades. Eleven EU nations are expected to make an announcement on May 6 regarding how they plan to move forward with their proposal for a unified tax on trades.
Susan Harley, deputy director of Public Citizen's Congress Watch division; Taylor Lincoln, research director for Public Citizen's Congress Watch division; Marcus Stanley, policy director for Americans for Financial Reform; Nicole Woo, director of domestic policy for the Center for Economic and Policy Research; Sarah Anderson, global economy project director for the Institute for Policy Studies; and Jim Lardner, communications director for Americans for Financial Reform are available to discuss:
Legislative proposals to tax Wall Street trades;
The impact of the Flash Crash and high-frequency trading on our economy;
A recent Public Citizen report (PDF) showing that a financial transaction tax wouldn't harm average investors;
Opinion research showing Americans' support for a tax on Wall Street; and
European action to tax financial transactions.
Please contact the Public Citizen press office to arrange an interview. For live updates, follow #FlashCrash and #WallStTax on Twitter.
Public Citizen is a nonprofit consumer advocacy organization that champions the public interest in the halls of power. We defend democracy, resist corporate power and work to ensure that government works for the people - not for big corporations. Founded in 1971, we now have 500,000 members and supporters throughout the country.
(202) 588-1000
LATEST NEWS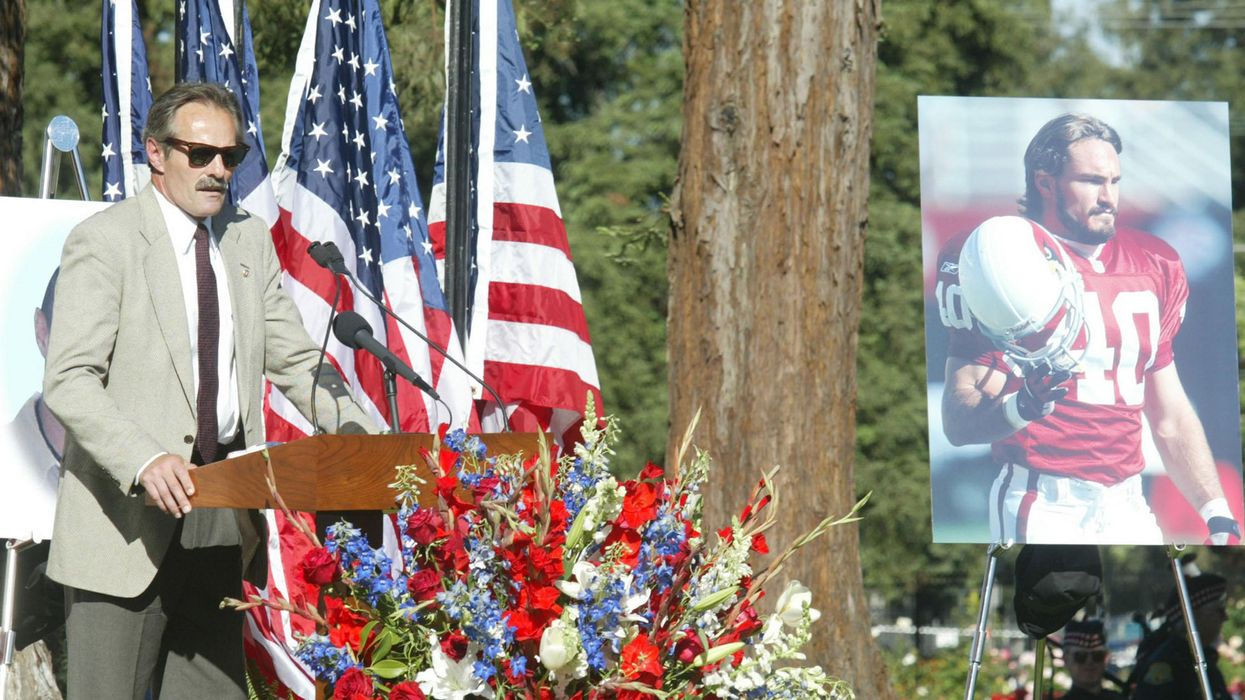 One journalist reminded readers that the NFL star and Army Ranger "called the Iraq invasion and occupation 'fucking illegal' and was killed by friendly fire in an incident the military covered up and tried to hide from his family."

Advocates of peace, truth, and basic human decency on Sunday excoriated the National Football League's "whitewashing" of former Arizona Cardinal and Army Ranger Pat Tillman's death in Afghanistan by so-called "friendly fire" and the military's subsequent cover-up—critical details omitted from a glowingly patriotic Super Bowl salute.
As a group of four Pat Tillman Foundation scholars chosen as honorary coin-toss captains at Super Bowl LVII in Glendale, Arizona were introduced via a video segment narrated by actor Kevin Costner, viewers were told how Tillman "gave up his NFL career to join the Army Rangers and ultimately lost his life in the line of duty."
The video did not say how Tillman died, what he thought about the Iraq war, or how the military lied to his family and the nation about his death. This outraged many viewers.
"Obviously the army killing Pat Tillman and covering it up afterwards is the worst thing the U.S. military did to him, but the years they've spent rolling out his portrait backed by some inspirational music as a recruiting tool is a surprisingly close second," tweeted progressive writer Jay Willis.
\u201cI worry that young people may not know,& older folks may have chosen to forget,the true story of Pat Tillman,an NFL player, a soldier, & great man whose disturbing \u201cfriendly fire\u201ddeath was used by our govt to perpetuate the justification for an unjust war. https://t.co/W4C7mWvbpv\u201d

— Sherrilyn Ifill (@Sherrilyn Ifill) 1676251540
"Pat Tillman called the Iraq invasion and occupation 'fucking illegal' and was killed by friendly fire in an incident the military covered up and tried to hide from his family," tweetedWashington Post investigative reporter Evan Hill.
"I'm writing a book for FIRST GRADERS on Pat Tillman that contains more truth about his life and death than the NFL just provided at the Super Bowl," wrote author Andrew Maraniss.
"Another year of hijacking the Pat Tillman story and not telling that he hated the Iraq War and was killed by the military," said one Twitter user.

"Tell the real story of Pat Tillman or get off the screen," fumed yet another.

Tillman, 25 years old at the time, turned down a $3.6 million contract with the Cardinals to enlist in the U.S. Army in May 2002 after the 9/11 attacks on the United States. He expected to be deployed to Afghanistan. Instead, he was sent to invade Iraq—a country that had no ties to 9/11. Tillman quickly came to deplore the "fucking illegal" war, and even made "loose plans" to meet with anti-war intellectual Noam Chomsky, according toThe Intercept's Ryan Devereaux.
\u201cPat Tillman was a beautiful soul. That he thought the war in Iraq was "illegal as hell" is not something to hide. It is part of what made his soul so beautiful.\u201d

— Dave Zirin (@Dave Zirin) 1676245035
As Tillman's brother Kevin sardonically wrote:
Somehow we were sent to invade a nation because it was a direct threat to the American people, or to the world, or harbored terrorists, or was involved in the September 11 attacks, or received weapons-grade uranium from Niger, or had mobile weapons labs, or WMD, or had a need to be liberated, or we needed to establish a democracy, or stop an insurgency, or stop a civil war we created that can't be called a civil war even though it is. Something like that.
Pat and Kevin were sent to Afghanistan on April 8, 2004. Stationed at a forward operating base in Khost province, Pat was killed on April 22, 2004 by what the army said was "enemy fire" during a firefight.
However, the army knew in the days immediately following Tillman's death that he had been shot three times in the head from less than 30 feet away by so-called "friendly fire," and that U.S. troops had burned his uniform and body armor in a bid to conceal their fatal error.
"The deception surrounding this case was an insult to the family, but more importantly, its primary purpose was to deceive a whole nation," Kevin Tillman testified before Congress in 2007. "We say these things with disappointment and sadness for our country. Once again, we have been used as props in a Pentagon public relations exercise."
Hearing on Tillman, Lynch Incidents: Kevin Tillman's Openingwww.youtube.com
Tillman's father, Patrick Tillman Sr., told the Washington Post in 2005 that after his son was killed, "all the people in positions of authority went out of their way to script this. They purposely interfered with the investigation, they covered it up."
"I think they thought they could control it, and they realized that their recruiting efforts were going to go to hell in a handbasket if the truth about his death got out," he contended. "They blew up their poster boy."
The following year, Tillman's mother Mary was interviewed by Sports Illustrated and blamed U.S. military and George W. Bush administration officials all the way up to then-Defense Secretary Donald Rumsfeld for covering up her son's killing.
"They attached themselves to his virtue and then threw him under the bus," she said. "They had no regard for him as a person. He'd hate to be used for a lie. I don't care if they put a bullet through my head in the middle of the night. I'm not stopping."
Rights & Justice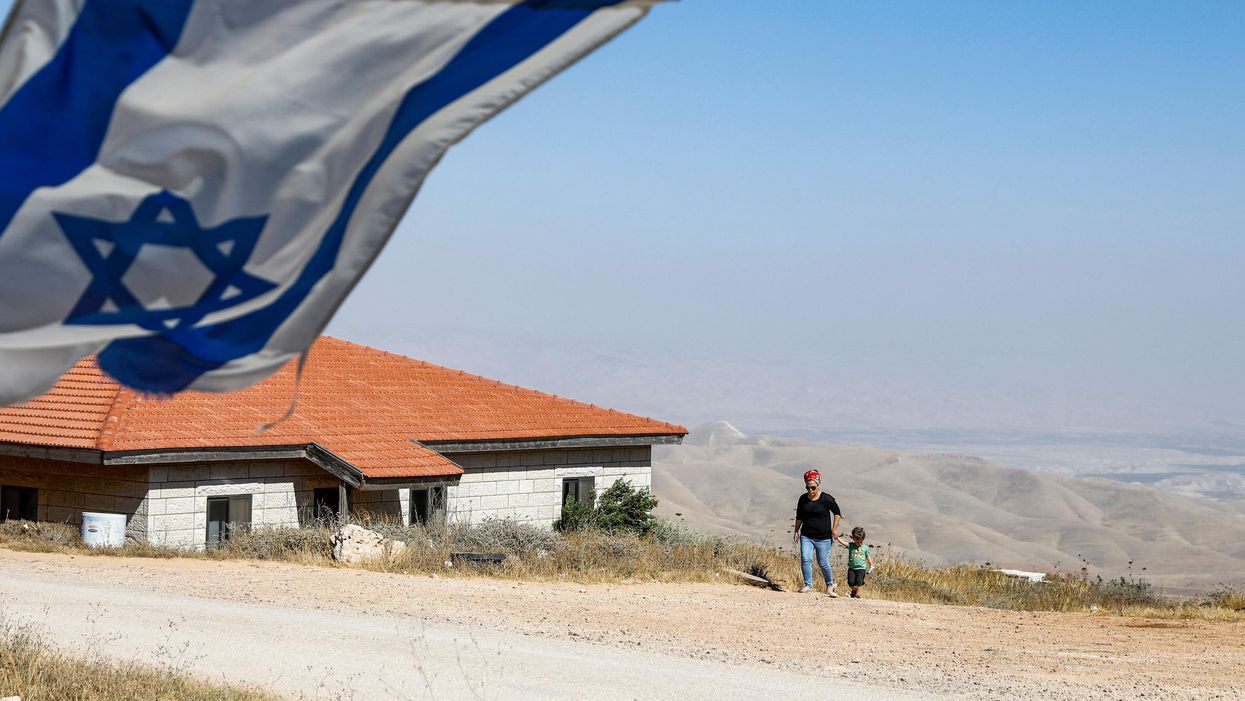 "Make no mistake; this isn't about retaliation for the recent terror attacks," said one critic. "This is nothing else than colonialism, and the U.S. and E.U. won't do anything about it; instead, they say that they are 'deeply concerned.'"
Israel's far-right Security Cabinet on Sunday approved the immediate "legalization" of nine Jewish-only settler outposts in the occupied West Bank and East Jerusalem over what critics called the empty objection of benefactor the United States and in violation of international law—under which all Israeli settler colonies are illegal.
National Security Minister Itamar Ben-Gvir and Finance Minister Bezalel Smotrich both claimed responsibility for the action, in which they sought government recognition of 77 illegal settler outposts. The ministers and other Israeli officials said the move was in response to recent deadly attacks against Jews by Palestinian resistance fighters, including a vehicular assault that killed three people—two of them young children—near East Jerusalem's Ramot neighborhood on Friday.
"Legalizing war crimes won't lead to peace or stability."
"It is not enough and we want more, but it is an important start," Ben-Gvir, who leads the ultranationalist Otzma Yehudit (Jewish Power) party, tweeted Sunday. "The training of the settlements will join the extensive police activity in East Jerusalem, and another series of measures to deter terrorism," he added, a reference to the cabinet's move to increase the number of security forces in Jerusalem and ramp up operations in Palestinian neighborhoods of occupied East Jerusalem.
The nine settler outposts—Avigayil, Beit Hogla, Givat Harel, Givat Ha-Roeh, Givat Arnon, Mitzpe Yehuda, Malchai HaShalom, Asa-el, Sde Boaz, and Shaharit—were considered illegal even under Israeli law. Under international law, all settlements, in which anti-Arab apartheid is strictly enforced, are illegal. Most were built on land seized from Palestinians through terrorism and ethnic cleansing during the Nakba, or catastrophe, when more than 700,000 Arabs were expelled during the establishment and consolidation of modern Israel in 1947-49, and during the conquest of the West Bank, East Jerusalem, Gaza, and the Syrian Golan Heights in 1967.
\u201cMake no mistake; this isn\u2019t about retaliation for the recent terror attacks or that the Palestinian Authority went to the International Criminal Court of Justice for judicial advice about the Israeli occupation.\nIt was a question of time before Israel would legalize the outposts.\u201d

— Omar \ud83c\uddf5\ud83c\uddf8|\ud83c\udf49 \u0639\u064f\u0645\u064e\u0631 (@Omar \ud83c\uddf5\ud83c\uddf8|\ud83c\udf49 \u0639\u064f\u0645\u064e\u0631) 1676240987
\u201cThis is nothing else than colonialism, and the U.S. and EU won't do anything about it; instead, they say that they are \u201ddeeply concerned.\u201d\n\nFor every day that passes, I lose more and more faith in a peaceful two-state solution and only see a more violent future ahead of us.\u201d

— Omar \ud83c\uddf5\ud83c\uddf8|\ud83c\udf49 \u0639\u064f\u0645\u064e\u0631 (@Omar \ud83c\uddf5\ud83c\uddf8|\ud83c\udf49 \u0639\u064f\u0645\u064e\u0631) 1676240987
Israel's Civil Administration is set to meet in the coming days to green-light the construction of thousands of homes in existing apartheid colonies and to build more infrastructure to connect the communities with each other and Israel.
Ben-Gvir also told police to prepare for a new Operation Defensive Shield—a reference to the 2002 offensive that killed more than 400 Palestinians during the second intifada, or general uprising—"to root out terror nests... and reach the terrorists at their homes," according to the Times of Israel.
A senior Israeli official quoted anonymously by the Times of Israel slapped down Ben-Gvir's call, explaining that "decisions of such a scale are not made in statements by one minister or another on a sidewalk at the scene of an attack."

The group Canadians for Justice and Peace in the Middle East tweeted a reminder that "every settlement is illegal under international law," while Richard Burden, the vice-chair of the U.K. group Labour Friends of Palestine, said that "whatever the Netanyahu government decides to authorize, under international law the entire West Bank remains occupied territory, all the settlements built there are illegal, and Israel is in breach of its obligations under Geneva Convention."
\u201cSIGN: Our landmark European Citizens\u2019 Initiative (ECI) to #StopTradeWithSettlements demands the EU to ban trade with illegal settlements worldwide. \n\nPut an end to the #EthnicCleansing & forced displacement of Palestinians.\n\nAdd your voice NOW: https://t.co/cywDEdOZXz\u201d

— BDS movement (@BDS movement) 1676214723
Both Article 49 of the Fourth Geneva Convention and the International Criminal Court Rome Statute prohibit settlement activity. According to Article 8(2) of the Rome Statute, "the transfer, directly or indirectly, by an occupying power of parts of its own civilian population into the territory it occupies, or the deportation or transfer of all or parts of the population of the occupied territory within or outside this territory" are unlawful. In 2021, United Nations Palestine expert Michael Lynk said Israeli settlements should be classified as war crimes under the Rome Statute.
From 1978 until 2019, the United States State Department also considered Israeli settlements unlawful.

The decision to grant legal status to the nine settlements came despite the stated objections of the United States, which provides Israel with $3.8 billion in annual military aid, as well as diplomatic cover for what former U.S. President Jimmy Carter called "worse... apartheid than what we saw in South Africa," invasions, ethnic cleansing, and other repression.
"Our position on these matters has been clear and consistent," an unnamed Biden administration official toldAxios Middle East correspondent Barak Ravid. "We strongly oppose expansion of settlements, and we're deeply concerned by reports about a process to legalize outposts that are illegal under Israeli law."
According to the Israeli human rights group B'Tselem, more than 620,000 Jews currently reside in around 140 settlements in the West Bank and East Jerusalem. While Israel grants every Jew in the world the right to settle in Israel, it has—against U.N. resolutions and international law—refused to allow the approximately five million Palestinian refugees alive today to return to their homeland.
News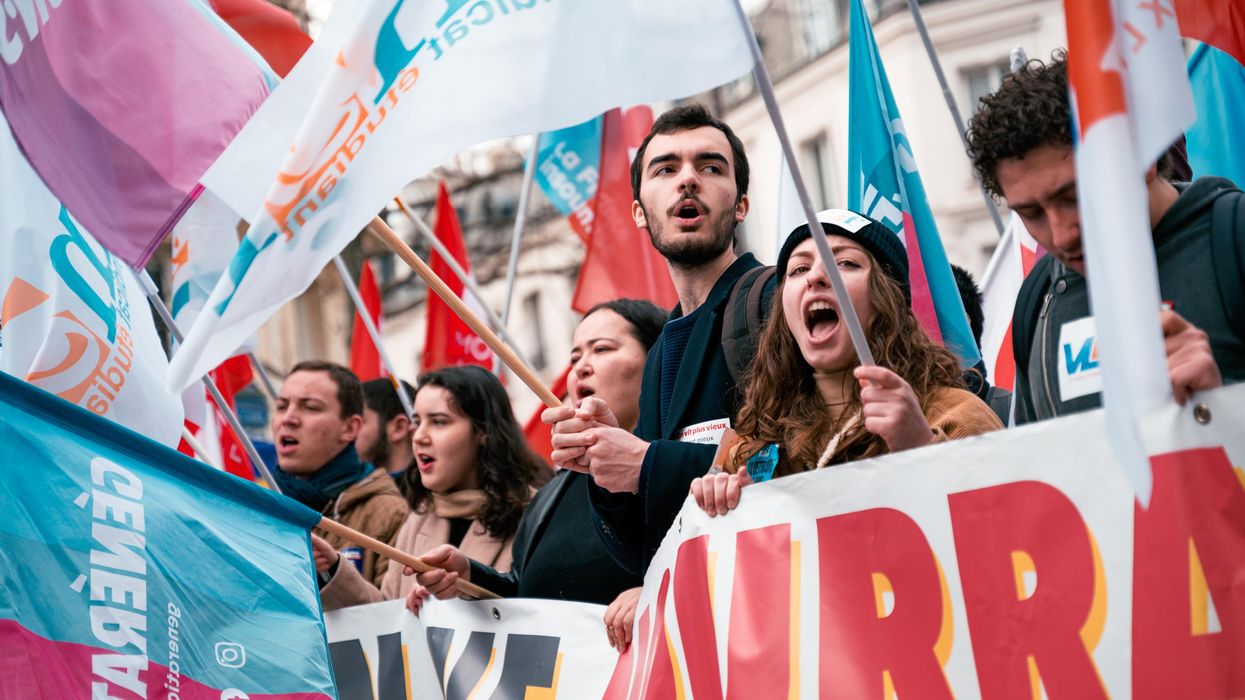 "I don't want my parents to die at work," one Paris protester's placard pleaded.
Nearly a million people took to the streets of cities across France on Saturday during the fourth round of nationwide protests against President Emmanuel Macron's plan to raise the country's pension eligibility age from 62 to 64.
The French Interior Ministry said an estimated 963,000 protesters rallied in Paris, Marseilles, Nantes, Nice, Toulouse, and other cities and towns large and small for the fourth straight day of demonstrations, Agence France-Pressereports.
Authorities in Paris said nearly 100,000 people turned out to Saturday's demonstrations, which included many young people who could not make it to the previous three days' protests. Union leaders said the number of Paris protesters was five times as high.
One teen protesting in the capital's Place de la République carried a placard reading, "I don't want my parents to die at work."
Others held banners declaring, "No to working longer," Not one year more, not one euro less", and other slogans.
\u201cNEW \ud83d\udea8 Massive pension reform protest in Paris, France\n\nhttps://t.co/vSdb4iEtUo\u201d

— Insider Paper (@Insider Paper) 1676129073
There were reports of police brutality in cities including Rennes, where water cannons and other "less-lethal" weapons were used against protesters, the overwhelming majority of whom marched peacefully.

The massive demonstrations are a critical test for Macron's government, and for the opposition. Macron's centrist Renaissance party faces an uphill battle to get the pension plan passed in a parliament where it no longer enjoys majority control. Renaissance needs the support of right-wing opposition lawmakers in order to avert a highly controversial constitutional measure that would allow the pension reform to be forced through without a vote.
Macron steadfastly insists he's delivering upon a campaign promise to reform France's pension system, one of the world's most generous. The president asserts raising the retirement age is an "indispensable" move to guarantee the future survival of the pension system, while pointing to higher retirement ages in other European Union countries.
\u201cD\u00e9j\u00e0 beaucoup de monde \u00e0 #Dieppe #SaintOmer #Belfort #Douai pour dire #NonALaReformeDesRetraites \nPartout en France 250 rassemblements contre la #ReformesDesRetraites #manif11fevrier\u201d

— La CGT (@La CGT) 1676110933
An inter-union coalition of 13 labor groups said in a joint statement on Saturday that "since January 19, the population has continued to demonstrate its very strong determination to refuse the government's pension reform project through strikes, demonstrations, and also the online petition, which has reached one million signatures."
"Over the weeks, the polls also show an increase in this massive rejection since now, more than 7 out of 10 French people and 9 out of 10 workers say they are opposed to the reform project," the coalition continued. "This social movement, unprecedented in its scope, is therefore now anchored in the social landscape. The government, like parliamentarians, cannot remain deaf to it."
"If, despite everything, the government and the parliamentarians remained deaf to popular protest, the inter-union would call on workers, young people, and retirees to harden the movement by bringing France to a halt in all sectors on March 7."
The inter-union coalition said it would meet Thursday evening and that "in the meantime, we call on the government to withdraw its bill and on parliamentarians to take their responsibilities in the face of the massive rejection of the population [of this] unjust and brutal project."

"If, despite everything, the government and the parliamentarians remained deaf to popular protest, the inter-union would call on workers, young people, and retirees to harden the movement by bringing France to a halt in all sectors on March 7," the unions vowed, adding that the coalition "will take advantage of March 8, the international day of struggle for women's rights, to highlight the major social injustice of this reform against women."

News
SUPPORT OUR WORK.
We are independent, non-profit, advertising-free and 100%
reader supported.