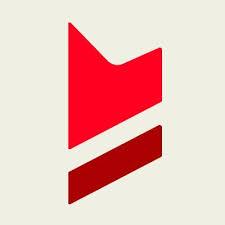 EU Concerns About Investment in Canada Trade Deal: More Reason to Include Leaked CETA Text in Review of Investor-State Dispute Settlement
BRUSSELS
New analysis of a controversial leaked investment chapter from the ongoing Canada-EU trade negotiations has prompted the European Commission to rethink key investor rights language in the treaty. German and Canadian civil society groups say this proves the need for the Commission to be completely transparent in its consultation on including investment protection in the Transatlantic Trade and Investment Partnership (TTIP) and the Comprehensive Economic and Trade Agreement (CETA).
"The Commission is either completely disingenuous when it says it wants to protect the right to regulate in its trade deals with Canada and the U.S. or it is willfully misleading us," says Peter Fuchs of PowerShift Germany, one of several European, Canadian and U.S. groups that leaked key CETA and TTIP investment texts this month at the website https://eu-secretdeals.info. "We have hard proof in these leaked texts that the reforms the EU says will make it more difficult for investors to sue governments are just a smokescreen to confuse the public while CETA and likely the TTIP would actually make governments more vulnerable to corporate lawsuits against legitimate public interest regulation and legislation."
According to Rupert Schlegelmilch, director of services, investment and procurement at DG Trade, speaking on behalf of the Commission at a public debate yesterday on investor-state dispute settlement (ISDS) and the TTIP, the EU is rethinking a "Most Favoured Nation" (MFN) article in the CETA investment chapter that new analysis suggests undermines much of the more careful language in the treaty relating to a government's ability to regulate. As written, the MFN article would let Canadian and EU investors ignore the definitions of "fair and equitable treatment" or "indirect expropriation" in CETA and take other more investor-friendly language from past agreements signed by either party.
"What other mistakes have the Commission and Canadian government made in CETA that compromise the ability of governments to make environmental, public health and consumer protection policies without worrying they will be sued in private arbitration, behind closed doors?" asks Stuart Trew, trade campaigner with the Council of Canadians, who participated in yesterday's debate with the Commission, which was organized by Friends of the Earth Europe.
"We think the CETA negotiations should be put on hold and the CETA investment chapter included in the Commission's upcoming consultation on ISDS. That way we can be sure that if Europe rejects these corporate rights in one deal it must reject them in both."
Around the world, ISDS is criticized for giving corporations too many rights to challenge government regulations and decisions made in the public interest, and to have those challenges heard by corporate lawyers without any of the judicial oversight we expect from legal courts. Resistance to ISDS is strong and growing in Europe, with some governments like Germany and France appearing to reverse their initial support for a strong investor rights chapter in TTIP. The https://eu-secretdeals.info website was launched this month to expand the public debate on investment as widely as possible, and to provide people with information exposing the Commission's propaganda campaign in support of ISDS despite the overwhelming evidence against it.
Founded in 1985, the Council of Canadians is Canada's leading social action organization, mobilizing a network of 60 chapters across the country.
Office: (613) 233-4487, ext. 249
LATEST NEWS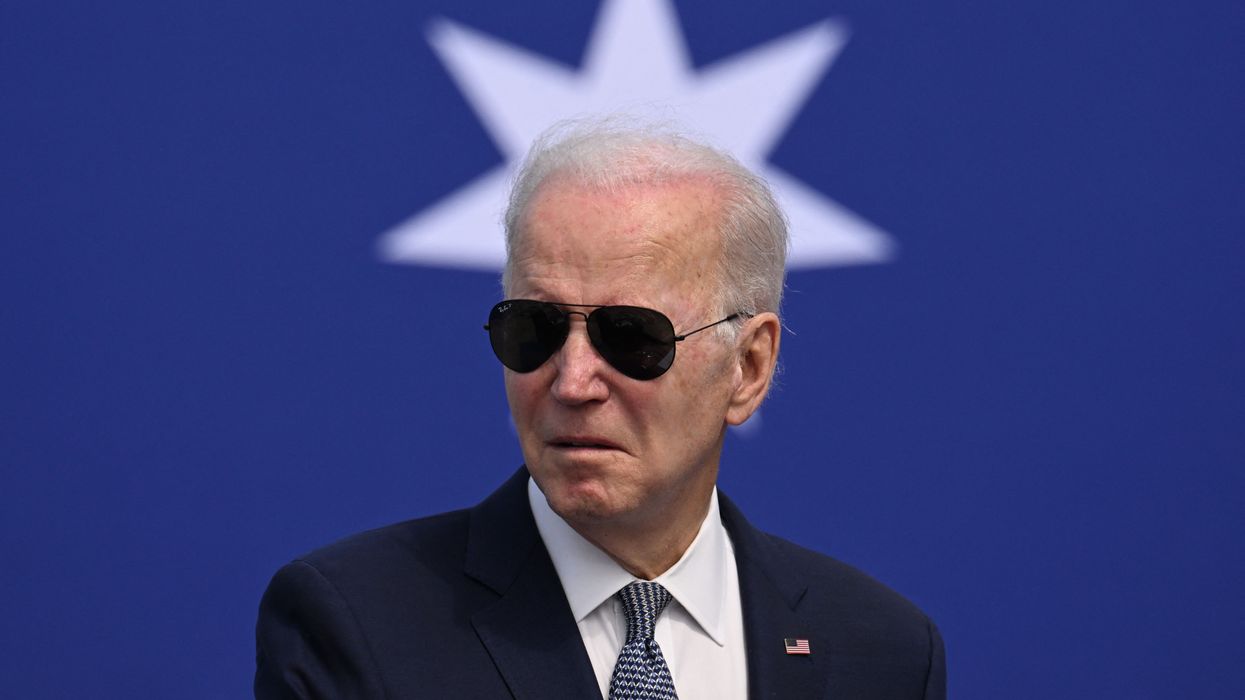 Calling the decision "wrong on every level," one Democratic senator said it "destroys our climate goals and undermines international climate ambition."
Progressives on Capitol Hill joined climate advocates and Indigenous leaders across the country Monday in blasting U.S. President Joe Biden for his administration's approval of ConocoPhillips' Willow oil project on federal land in Alaska.
"The Biden administration has committed to fighting climate change and advancing environmental justice—today's decision to approve the Willow project fails to live up to those promises," declared U.S. Sen. Ed Markey (D-Mass.) along with a trio of House Natural Resources Committee leaders, Reps. Raúl Grijalva (D-Ariz.), Alexandria Ocasio-Cortez (D-N.Y.), and Jared Huffman (D-Calif.).
The four Democrats argued that "their decision ignores the voices of the people of Nuiqsut, our frontline communities, and the irrefutable science that says we must stop building projects like this to slow the ever more devastating impacts of climate change."
"We are failing frontline environmental justice communities who are bearing the brunt of climate chaos."

In a move widely seen as an attempt to temper criticism of the decision to greenlight Willow, the Biden administration on Monday also announced new restrictions for offshore oil lease sales in the Arctic Ocean and across Alaska's North Slope.
"While we acknowledge that the administration also just announced that it is conserving new public lands and waters in the Arctic, split decisions in the face of the climate crisis are not good enough," the Democrats said. "This administration clearly knows what the path to a cleaner and more just future looks like—we wish they hadn't chosen to stray so far from that path with today's Willow decision. The only acceptable Willow project is no Willow project."
Markey—who earlier this month co-led a letter to Biden with Grijalva—added in a solo statement that "approval of the Willow Project is an environmental injustice. The Biden administration's decision to move forward with one of the largest oil development projects in decades sends the wrong message to our international partners, the climate and environmental justice movement, and young people who organized to get historic clean energy and climate investments into law last year."
"This decision not only leaves an oil stain on the administration's climate accomplishments and the president's commitment not to permit new oil and gas drilling on federal land, but slows our progress in the fight for a more livable future and puts into harm's way the neighboring Native Village of Nuiqsut and the Arctic landscape," the senator warned.
"By investing in the fossil-fueled past and not the green-energy future, we are failing frontline environmental justice communities who are bearing the brunt of climate chaos, and American consumers who remain at the whim of rising and volatile prices of oil and gas," he continued. "I am in solidarity with the community of advocates who oppose this disastrous decision and will continue fighting alongside them to put our people and our planet ahead of the profits of Big Oil."
Huffman similarly called the administration's move "incredibly disappointing" while also stressing that "the fight isn't over—I'll keep working to stop this climate disaster and protect the tribes and wildlife that depend on a fossil fuel-free Arctic."

Amid expectations that the project soon will be challenged in court, other federal lawmakers also piled on.
After highlighting Biden's failure to deliver on a 2020 campaign pledge to prevent new fossil fuel leases for public lands and waters, Rep. Rashida Tlaib (D-Mich.) said that "this disastrous decision to approve the Willow project in Alaska, one of the largest oil development projects in decades, will have devastating consequences on our planet, frontline communities, and wildlife."
The president "is making the wrong decision approving the Willow project," charged Congressman Jamaal Bowman (D-N.Y.). "Our beautiful federal lands and indigenous communities will be harmed when they need to be protected. It's time we plan for the clean energy future instead of continuing on the path of fossil fuels."

Sen. Jeff Merkley (D-Ore.) suggested that Willow—if the 30-year project moves forward as planned—will further damage not only the planet but also the Biden administration's global reputation in terms of battling the climate emergency.
The "decision on Willow is wrong on every level," he said. "It destroys our climate goals and undermines international climate ambition. We can't ask other nations to curb dirty energy production if we're greenlighting fossil projects."

News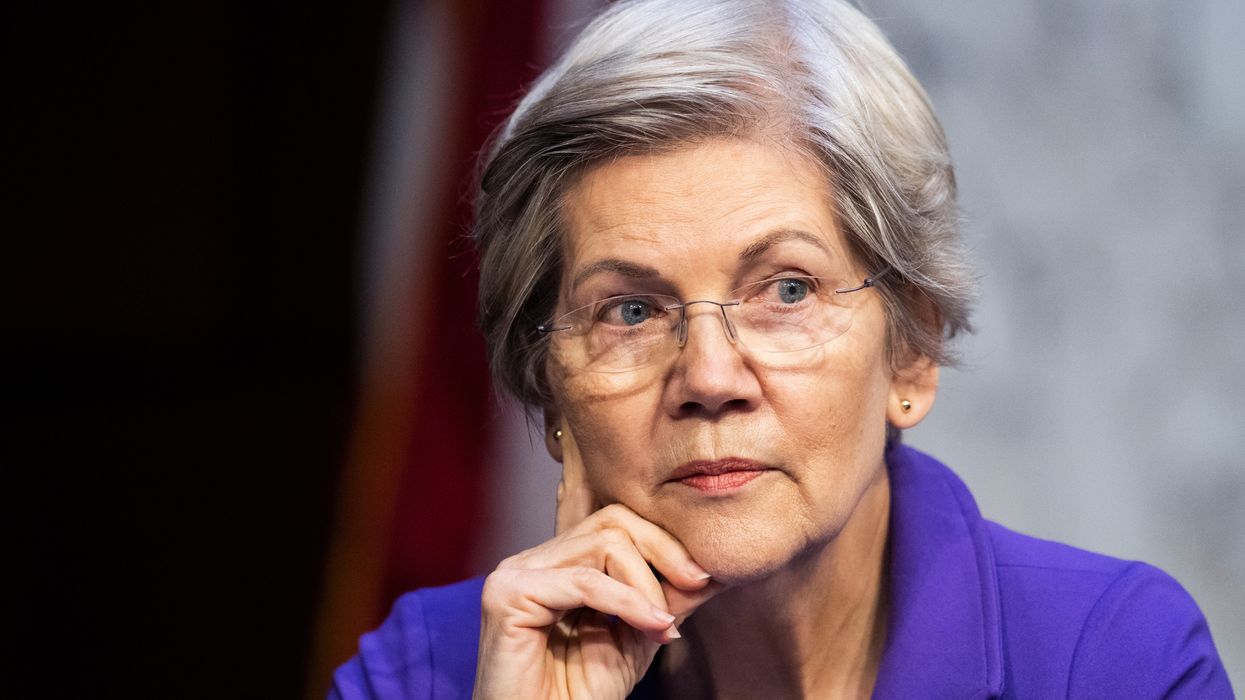 The senator also demanded a federal investigation into potential insider trading by executives.
U.S. Sen. Elizabeth Warren on Monday weighed in on the collapse of Silicon Valley Bank, taking to The New York Times' opinion section to offer her view on how the financial institution failed, while also looking ahead and detailing "what Washington must do—quickly—to prevent the next crisis."
Namely, the Massachusetts Democrat wrote, the federal government must ensure the bank's risky behavior isn't rewarded with bonuses and generous compensation for executives, and must determine whether insider trading tipped off Silicon Valley Bank (SVB) executives regarding their firm's impending failure last Friday.

Joining other progressives including Sen. Bernie Sanders (I-Vt.) and former Labor Secretary Robert Reich in noting that Republican lawmakers' push to roll back oversight and liquidity requirements allowed SVB to "load up on risk" and made it more vulnerable to failure, Warren pointed to the conduct of bank executives just before the Federal Deposit Insurance Corporation (FDIC) was forced to save the institution.
Just hours before the California-based firm collapsed on Friday, Warren wrote, "SVB executives were busy paying out congratulatory bonuses," estimated to be as high as $140,000 for managing directors, according toCNBC.
"If we are to deter this kind of risky behavior from happening again, it's critical that those responsible not be rewarded."
The bonuses were for work performed in 2022, when SVB was largely serving a small, wealthy subset of the U.S. population—"a concentrated group of tech companies with big deposits, driving an abnormally large ratio of uninsured deposits," Warren wrote.
Securities and Exchange Commission (SEC) filings also show that SVB CEO Greg Becker sold $2.27 million in bank stocks in late February and $1.1 million in stocks in January.

The bank took a risk by heavily concentrating its assets in a single industry, and then by investing a large share of the funds into long-term Treasury bonds "that promised good returns when interest rates were low," wrote Reich at Substack on Monday. When interest rates rose, the value of the bonds fell and "the gusher of venture capital funding to startup and tech companies slowed, because venture funds had to pay more to borrow money."

"As a result, these startup and tech companies had to withdraw more of their money from the bank to meet their payrolls and other expenses," Reich continued. "But the bank didn't have enough money on hand."

The business model used by SVB executives including Becker "was great for SVB's short-term profits, which shot up by nearly 40% over the last three years," wrote Warren. But with regulators forced to take over SVB and then on Sunday to dissolve Signature Bank—a New York-based institution also heavily tied to tech—to mitigate the damage done, she added, "now we know its cost."

As SVB executives were celebrating their bonuses Friday, "businesses and nonprofits with accounts at the bank [were left] alarmed that they wouldn't be able to pay their bills and employees," the senator wrote.

"SVB and Signature shareholders will be wiped out, but their executives must also be held accountable," she added. "Mr. Becker of SVB took home $9.9 million in compensation last year, including a $1.5 million bonus for boosting bank profitability—and its riskiness. Joseph DePaolo of Signature got $8.6 million. We should claw all of that back, along with bonuses for other executives at these banks. Where needed, Congress should empower regulators to recover pay and bonuses."

Morris Pearl, former BlackRock managing director and chair of the economic justice group Patriotic Millionaires, added that Becker and other executives should not be rewarded for failing "to foresee the consequences of the current market and the Federal Reserve interest rate hikes" as they "put tens of billions of dollars of risk on the shoulders of businesses and workers."

"SVB's incompetence in running their financial institution has led to a crisis impacting regular Americans," said Pearl. "Bankers always say that regulators get in the way of doing their jobs and making profits, but this is what happens when Congress takes them at their word and loosens regulations. Bank managers have an inherent conflict of interest regarding government oversight; they get the credit if things go well, and the FDIC takes the hit if things go south."
In addition to clawing back bonuses and exorbitant executive pay to ensure there are material consequences for SVB's mismanagement, Warren wrote at the Times, prosecutors should also "investigate whether any executives engaged in insider trading or broke other civil or criminal laws."
Rep. Ruben Gallego (D-Ariz.), who is running for Sen. Kyrsten Sinema's (I-Ariz.) Senate seat, echoed Warren's call.
"If we are to deter this kind of risky behavior from happening again," said Warren, "it's critical that those responsible not be rewarded."

News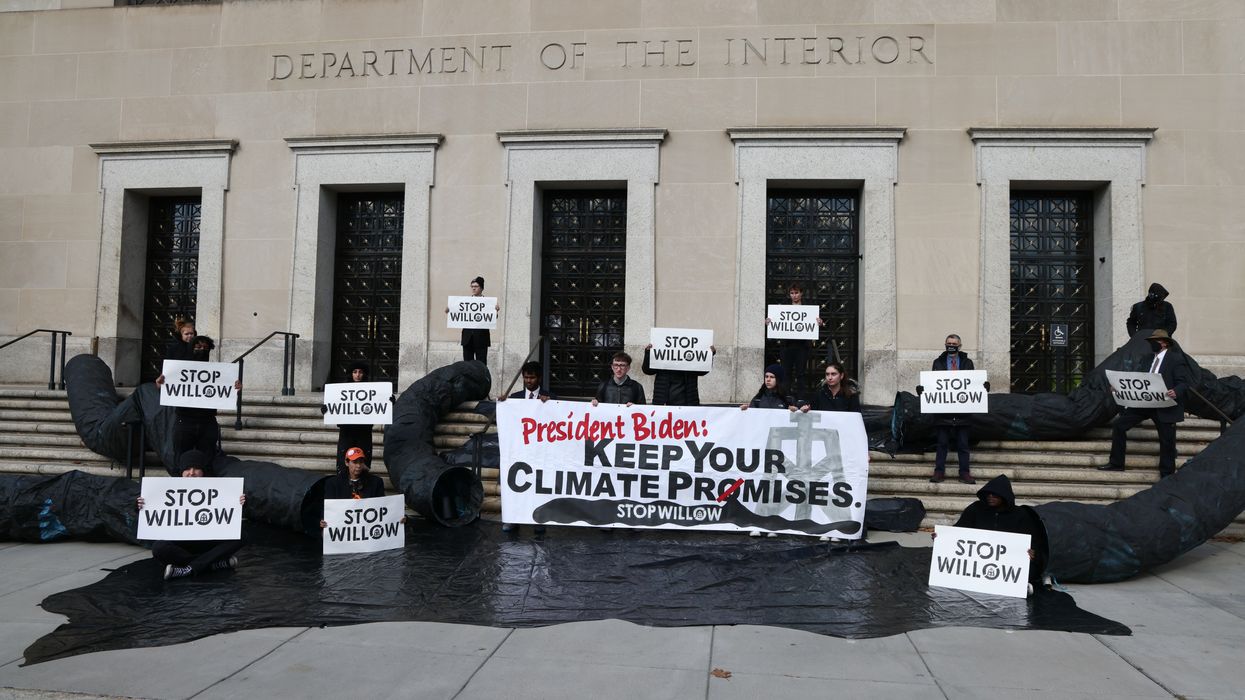 "We will consider every appropriate tool in our continuing fight to stop the Willow climate bomb," said one advocate.
Following his administration's Monday morning approval of the Willow oil drilling project, environmental justice advocates slammed U.S. President Joe Biden for betraying the voters who sent him to the White House and vowed to do everything in their power to stop ConocoPhillips from proceeding with its climate-wrecking venture on federal land in Alaska's North Slope.
"President Biden's decision to move forward with the Willow project abandons the millions of young people who overwhelmingly came together to demand he stop the project and protect our futures," Sunrise Movement executive director Varshini Prakash said in a statement. Young voters, overwhelmingly opposed to expanding fossil fuel extraction, played a key role in securing Biden's 2020 victory and in minimizing the Democratic Party's losses in the 2022 midterms.
On the campaign trail in 2020, then-candidate Biden "committed to end new oil and gas drilling on public lands and waters," said Prakash. "Today's announcement flies in the face of that promise. Instead of sticking to his own goals and listening to the millions of young people who carried the party for the last three cycles, President Biden is letting the fossil fuel industry have their way."
Dorothy Slater, director of climate research at the Revolving Door Project, also condemned Biden for once again reneging on his unfulfilled pledge to halt drilling on federal lands.
"The Willow project in Alaska is the largest oil extraction project ever proposed on federal lands," Slater pointed out. "Biden's green light for this drilling project, which his own Interior Department had 'substantial concerns' about, is political and cowardly. And last-minute half-measures to conserve other areas of Alaska and the Arctic Ocean are insulting in the face of a betrayal of this magnitude."
"Biden and the fossil fuel-friendly advisers who have his ear are choosing to actively perpetuate massive harm to Alaska ecosystems and our shared atmosphere," said Slater. "ConocoPhillips, faced with the reality of melting permafrost, plans to artificially cool the ground so it can drill for oil that will further heat the planet. The infrastructure needed for the project will fragment delicate Alaska Arctic ecosystems. People living nearby will be made victims of the inevitable human health hazards associated with leaks and transportation emissions."
Noting that residents of the Alaska Native village of Nuiqsut "suffered from headaches, breathing problems, and nausea... in the wake of last year's North Slope gas leak," Allie Rosenbluth, U.S. program manager at Oil Change International, called the White House's move "a tremendous strike against President Biden's legacy on both climate and environmental justice."
"Biden has again broken his campaign promise to stop oil and gas drilling on federal lands and is approving new drilling at a faster rate than the Trump administration," said Rosenbluth. "The Willow project would be a colossal source of climate pollution, emitting a whopping 278 million metric tons over the next three decades—equivalent to the annual emissions of one-third of all remaining U.S. coal plants."
"The United States has no claim to international climate leadership if it's approving deadly new fossil fuel projects that could operate for decades," Rosenbluth asserted. "It's time for the Biden administration to stop investing in disaster and instead invest in a just transition to reliable, affordable, and renewable energy for all."
As Slater observed, "News media has repeatedly cited support from Alaska Natives... who have expressed that the jobs and revenue from the project are necessary to fund basic services for residents."
"But there is serious resistance from at least 38 Indigenous-led organizations and the neighboring Native village of Nuiqsut, who say the process for public input has been inadequate and that the project threatens their way of life," she noted. "A functioning country with a visionary president would realize alternative paths to fund basic services that didn't rely on a poisonous fossil fuel project with huge anticipated costs to people and planet."
"While the administration sides with Big Oil and exploitation of our public lands, we will keep fighting until this project is stopped dead in its tracks."
Sonia Ahkivgak, social outreach coordinator for Sovereign Iñupiat for a Living Arctic—which organized a letter of opposition to the Willow project signed by more than three dozen Indigenous-led groups—said in a statement that "the Biden administration's approval makes it clear that its call for climate action and the protection of biodiversity is talk, not action."
"The only reasonable solution to the climate emergency is to deny new fossil fuel projects like Willow," said Ahkivgak. "Our fight has been long and also it has only begun. We will continue to call for a stop to Willow because the lives of local people and future generations depend on it."
Sovereign Iñupiat for a Living Arctic was not alone in declaring that the struggle against the Willow project is far from over.
"President Biden's approval of the Willow project is a colossal and reprehensible stain on his environmental legacy," said Friends of the Earth campaigner Raena Garcia. "Forcing a massive climate disaster project onto a region already plagued by climate change is nothing short of tragic for the planet and Alaska's communities."
"While the administration sides with Big Oil and exploitation of our public lands, we will keep fighting until this project is stopped dead in its tracks," Garcia added.
350.org's North America director, Jeff Ordower, echoed that message.
"President Biden claims to prioritize climate justice, yet today's decision reveals that he is quick to cater to pressure from Big Oil over the needs of the people," said Ordower. "Biden absolutely has the power to reject ALL new fossil fuel projects, declare a climate emergency, and truly fight for both our people and our planet. Frontline communities and scientists have been clear that that is the only way forward unless we want to exacerbate climate harm and drive our world further into climate chaos."
Rubber-stamping more oil extraction in the fragile, rapidly warming Arctic "betrays Biden's own climate promises," Ordower continued. "The fight to halt all new fossil fuel projects, including Willow, isn't over. Our movement is only growing—and we'll continue to fight for people and planet over profit."
Christy Goldfuss, chief policy impact officer at the Natural Resources Defense Council, described the Biden administration's decision as "a grievous mistake," stressing that "it greenlights a carbon bomb, sets back the climate fight, and emboldens an industry hell-bent on destroying the planet."
"Willow is a project out of time," Goldfuss continued. "With science demanding an end to fossil fuels, this locks in decades more dependence on oil. With the climate crisis worsening by the day, this has the same yearly carbon footprint of roughly 1.1 million homes—more than are in Chicago. With clean energy investment driving a heartland manufacturing renaissance, this stakes our future on the fuels of the past."
"We will consider every appropriate tool in our continuing fight to stop the Willow climate bomb," she added.
News
SUPPORT OUR WORK.
We are independent, non-profit, advertising-free and 100%
reader supported.