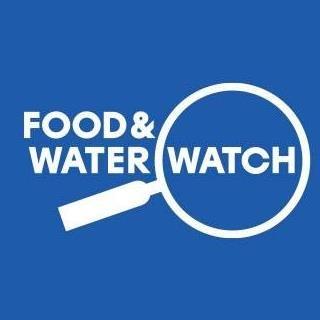 Gillibrand's Bill Would Make Meat and Poultry Safer for Consumers
Statement by Wenonah Hauter, Executive Director of Food & Water Watch
WASHINGTON
"Today's introduction of Senator Gillibrand's Safe Meat and Poultry Act of 2013 is welcome news for consumers. Senator Gillibrand's bill would correct a long list of loopholes in the meat and poultry inspection program run by the U.S. Department of Agriculture's Food Safety and Inspection Service (FSIS) that have been putting public health at risk.
"The bill is comprehensive in its approach to fixing deficiencies in FSIS's inspection programs, but also reinforces the critical role that continuous USDA inspection of meat and poultry plays in protecting public health. The bill explicitly requires USDA to maintain the frequency, staffing levels and carcass-by-carcass inspection that is the foundation by which these consumer protection programs were built.
"The bill makes a number of improvements to FSIS inspection by:
Creating enforceable performance standards for pathogens and defining products containing dangerous pathogens as adulterated
Requiring increased pathogen testing of high-risk products such as ground beef trim
Establishing a trace back program to allow FSIS to identify the source of contaminated meat back to the slaughter plant and to require recordkeeping to address multi-source products
Giving FSIS mandatory recall authority and increasing the amount of information made available to consumers about recalled product, including retailers who carry it
Requiring FSIS to do annual audits of foreign meat and poultry plants, as opposed to the current policy to allow foreign countries to self-report in lieu of FSIS audits
Requiring FSIS to evaluate occupational health and safety issues in the meat and poultry sector and set maximum line speeds for facilities
Improving whistleblower protections for USDA meat inspectors and company employees
Increasing congressional oversight of the trouble-plagued Public Health Information System computer system that is impeding USDA inspection
"In light of the recent decisions by FSIS to allow imports from countries with questionable food safety systems, deregulate U.S. poultry inspection and allow faster line speeds, the Safe Meat and Poultry Act of 2013 is vitally important. We urge other members of Congress to support this long overdue bill to strengthen the public health protections offered by USDA meat and poultry inspection."
Food & Water Watch mobilizes regular people to build political power to move bold and uncompromised solutions to the most pressing food, water, and climate problems of our time. We work to protect people's health, communities, and democracy from the growing destructive power of the most powerful economic interests.
(202) 683-2500
LATEST NEWS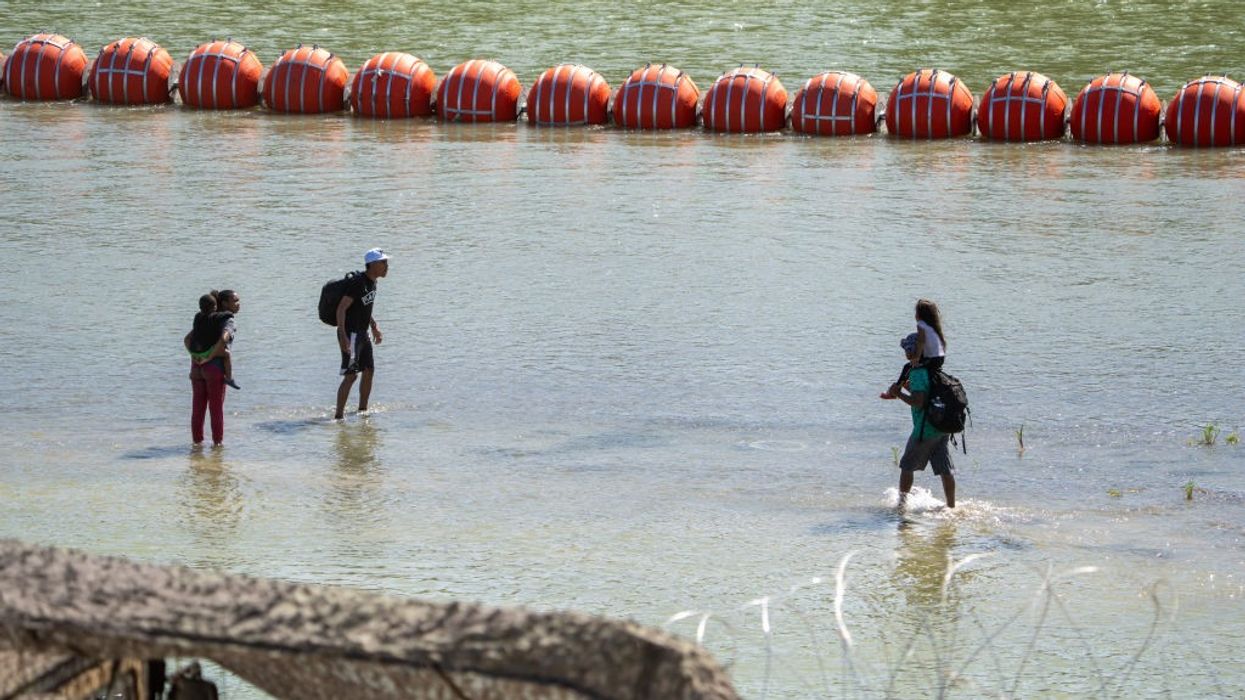 "To date your agencies have not forcefully disavowed the program or acknowledged the deep harms of Texas' racist and unlawful enforcement operation."
A coalition of more than 100 advocacy groups on Thursday implored the Biden administration to "take decisive action to condemn" and "cease involvement" in Operation Lone Star, the deadly anti-immigrant campaign launched in 2021 by Republican Texas Gov. Greg Abbott.
In a letter to U.S. Homeland Security Secretary Alejandro Mayorkas and senior Customs and Border Protection (CBP) and Immigration and Customs Enforcement (ICE) officials, the 108 groups implored the administration "to investigate and end any collaboration" between Department of Homeland Security (DHS) agencies and Operation Lone Star (OLS).
"In the two years since Texas initiated OLS, we have repeatedly called on DHS and CBP to cease all forms of cooperation with the program," the letter states. "Nevertheless, to date your agencies have not forcefully disavowed the program or acknowledged the deep harms of Texas' racist and unlawful enforcement operation."
"Federal inaction has emboldened Texas officials to employ increasingly brazen, cruel, and deadly enforcement tactics that have caused family separation, death, and daily violations of the civil and human rights of Black and Brown migrants," the signers added.
As the National Immigration Project—which led the letter—noted, these tactics include "pushing people back into the Rio Grande, denying migrants water in extreme heat, and installing life-threatening buoy and razor-wire barriers in and around the river."
"Advocates also report that Texas officers have started using OLS arrests to separate fathers from their families, seemingly with the cooperation of Border Patrol agents," the group added. "These conscience-shocking tactics will only continue in the absence of a decisive federal response."
Last month, the U.S. Justice Department sued Texas over the floating barrier, claiming it "poses threats to navigation and public safety and presents humanitarian concerns," and "has prompted diplomatic protests by Mexico and risks damaging U.S. foreign policy."
National Immigration Project executive director Sirene Shebaya said in a statement that "in recent months, we've seen Gov. Greg Abbott employ new and increasingly dangerous and deadly tactics as part of his illicit Operation Lone Star program."
"The federal government has a clear responsibility to not only cease collaboration with Texas officials on Operation Lone Star but also to push back on this unthinkable cruelty," she continued.
"Left unchecked, these hateful policies and inhumane treatment will only continue to escalate," Shebaya added. "As a nationwide membership organization, we will continue working with our members and partners in Texas and across the country to put an end to these horrific human and civil rights abuses."
News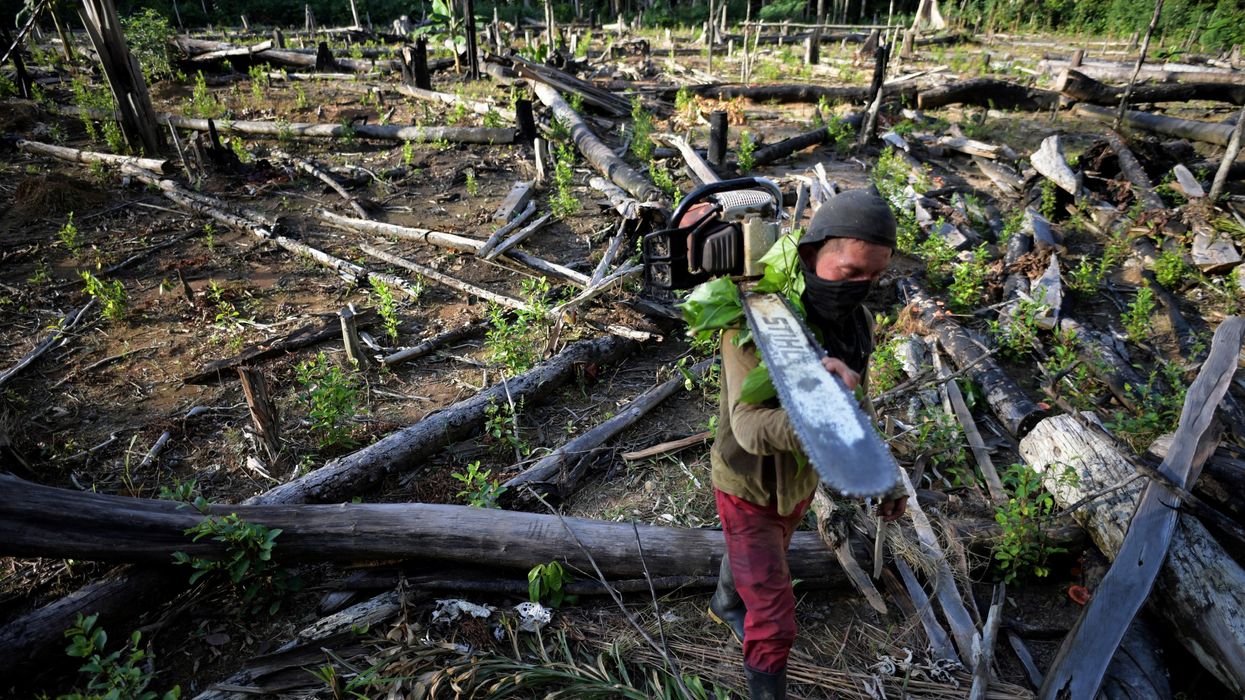 "These carbon credits are essentially predicting whether someone will chop down a tree, and selling that prediction," said one study author. "If you exaggerate or get it wrong, intentionally or not, you are selling hot air."
Most carbon offset schemes significantly overestimate their impact on reducing deforestation, with many of the carbon credits purchased by polluting corporations amounting to little more than "hot air," according to a researcher behind a study released Thursday that could portend billions of dollars in losses for speculators.
"Reducing emissions from deforestation and forest degradation (REDD) projects are intended to decrease carbon emissions from forests to offset other carbon emissions and are often claimed as credits to be used in calculating carbon emission budgets," explains the study, which was published in the journal Science.
However, according to the study:
We examined the effects of 26 such project sites in six countries on three continents using synthetic control methods for causal inference. We found that most projects have not significantly reduced deforestation. For projects that did, reductions were substantially lower than claimed...

Methodologies used to construct deforestation baselines for carbon offset interventions need urgent revisions to correctly attribute reduced deforestation to the projects, thus maintaining both incentives for forest conservation and the integrity of global carbon accounting.
"Carbon credits provide major polluters with some semblance of climate credentials. Yet we can see that claims of saving vast swathes of forest from the chainsaw to balance emissions are overblown," study co-author Andreas Kontoleon, from the University of Cambridge's Department of Land Economy, said in a statement.
"These carbon credits are essentially predicting whether someone will chop down a tree, and selling that prediction," he added. "If you exaggerate or get it wrong, intentionally or not, you are selling hot air."
Kontoleon added that overestimations of forest preservation have driven an increase in the number of carbon credits on the market, resulting in artificial price suppression.
"Potential buyers benefit from consistently low prices created by the flood of credits," he said. "It means that companies can tick their net-zero box at the lowest possible cost."
This could mean that carbon speculators stand to lose billions of dollars in the future as offsets become stranded assets.
"It's currently a buyer's market and buyers are, rightly, prioritizing quality. There are over a billion tons of issued but not retired credits in the market—this suggests lots of credits can be written off, and there will remain a large supply for buyers to tap into," Anton Root, head of research at AlliedOffsets, toldThe Guardian Thursday.
"A correction like that could help to orient the market toward fundamental supply-demand dynamics, which we don't currently tend to see, and drive up the price for credits that are deemed to be above the quality threshold," he added.
The new research follows other scientific research and journalistic investigations, including a January study by The Guardian, Die Zeit, and SourceMaterial that concluded that over 90% of the rainforest carbon offsets sold by Verra, the nonprofit organization that sets the world's leading sustainability standard, "are largely worthless and could make global heating worse."

While some scientists argue that CO2 extraction, either via natural or technological means, is needed in order to meet the goals of the Paris climate agreement, opponents call the technology a "false climate solution."
Green groups including Extinction Rebellion and Food & Water Watch have for years warned against carbon capture and storage, which critics call a "scam" and "greenwashing."
"Carbon offset markets are widely discredited," Food & Water Watch policy director Jim Walsh said earlier this year. "Their only benefit lies in enriching the middlemen charged with selling the lie."
Despite this, the Biden administration is pushing ahead with a plan to invest $2.5 billion in a pair of major carbon capture and storage projects, which it claims will "significantly reduce carbon dioxide emissions from electricity generation and hard-to-abate industrial operations" as part of the "effort critical to addressing the climate crisis and meeting the president's goal of a net-zero emissions economy by 2050."
News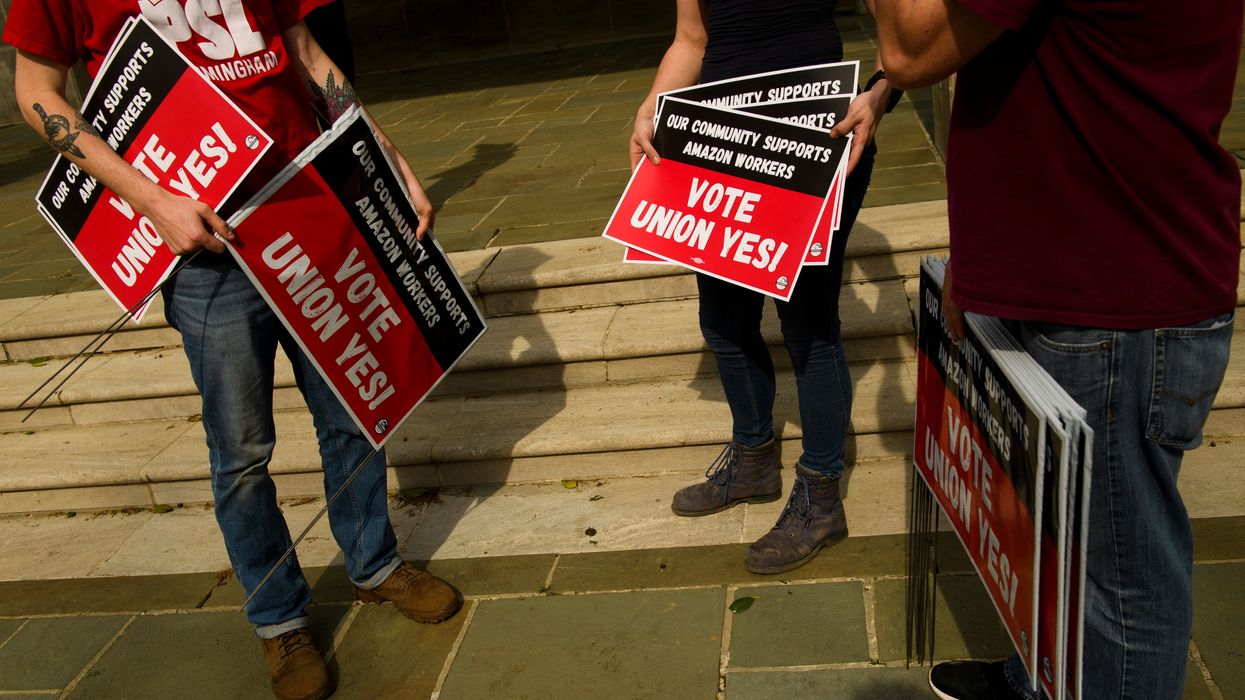 "In reversing this rule, the NLRB is leveling the playing field and helping workers," said one pro-labor group.
Workers who wish to vote on forming a bargaining unit will no longer be held up by rules that were put in place in 2019 by Republican members of the National Labor Relations Board under the Trump administration, as the panel passed a regulation on Thursday that the board chair said represented a return to a "basic principle" of labor protections.
The NLRB's new regulation restores protections put in place in 2014, which ensured union elections would be held swiftly.
Under the new rule, the board said it "will meaningfully reduce the time it takes to get from petition to [union] election in contested elections and will expedite the resolution of any post-election litigation."
The changes include:
Allowing pre-election hearings to begin more quickly and making them more efficient;
Distributing election information to employees more quickly; and
Requiring NLRB regional directors to hold elections at "the earliest date practicable," eliminating a 20-day waiting period.
"It is a basic principle of the National Labor Relations Act that representation cases should be resolved quickly and fairly," said Chairman Lauren McFerran, who criticized her Republican colleagues in 2019 for imposing new rules to delay union voting. "By removing unnecessary delays from the election process, the new rule supports these important goals, and allows workers to more effectively exercise their fundamental rights."
Like the policies announced Thursday, the 2019 changes were made via a direct final rule, without a public comment period. The Republicans on the NLRB at the time extended deadlines related to union elections and added steps to the process.
"Slowing union elections gave companies more time to union-bust under [former Republican President Donald] Trump," said the pro-labor media organization More Perfect Union.
News
FINAL
DAY!
Please Support Our
Mid-Year Campaign Today!