For Immediate Release
June, 27 2013, 08:29am EDT
Contact:
Scott Hoffman Black, Xerces Society for Invertebrate Conservation, 503-449-3792, sblack@xerces.org
Mace Vaughan, Xerces Society for Invertebrate Conservation, 503-753-6000, mace@xerces.org
Scientists Call for an End to Cosmetic Insecticide Use After the Largest Bumble Bee Poisoning on Record
PORTLAND, Ore.
After the mass poisoning of over 50,000 bumble bees last week in Wilsonville, Oregon and other incidents now being reported in neighboring Washington County, scientists are calling on local officials to ban the cosmetic use of insecticides on city- and county-owned lands. The mass poisoning is the largest event of its kind ever documented, with an estimated impact on more than 300 wild bumble bee colonies.
According to Oregon Department of Agriculture, the poisoning occurred after an insecticide was sprayed on linden trees to control aphids, which secrete a sticky residue while feeding, making them a nuisance to parked cars. The pesticide, dinotefuran (also known as Safari), belongs to a relatively new and controversial group of chemicals called neonicotinoids. Because neonicotinoids are long-lasting in plant tissues and can be found in flower nectar and pollen, and because they have been implicated in the global decline of honey bees, there have been growing concerns about their safety for pollinators.
"The cost of losing pollinators far outweighs any value of controlling aphids on ornamental plants," said Mace Vaughan, Pollinator Conservation Director at the Xerces Society for Invertebrate Conservation. "After the events of last week, and based on the overwhelming science demonstrating the harm that these products can cause, we are calling on city and county governments to immediately stop the damage."
The University of Minnesota's Dr. Marla Spivak, a leading global authority on bee health, echoed Vaughan's sentiment. "The Oregon bee poisoning is a clear warning. We have to stop pesticide use in cases where human health or food security is not at risk."
Spivak points out that neonicotinoids are now the most widely used insecticides in urban and agricultural areas. "They are long-lasting in soil and they readily move into water. If the Oregon event is an indication of what is happening more widely, we will begin to see catastrophic threats to food security and the pollination of wild plants."
In response to these concerns, several local governments are taking action to prevent further bee deaths. One of the most startling of these efforts was the City of Wilsonville's leadership in wrapping the insecticide-laden trees with netting last week to keep any more bees from dying. The City of Eugene had previously publicly stated that they are no longer using neonicotinoids on city properties. In May, Commissioners from Thurston County, Washington unsuccessfully petitioned their state department of agriculture (WDA) to restrict some uses of these chemicals in their county. It is unclear whether WDA is now reconsidering their earlier rejection of the Thurston County petition, which was initiated out of concerns for pollinators such as honey bees and bumble bees.
The Xerces Society applauds the actions on the part of Wilsonville and Eugene to protect bees, but says more needs to be done.
"It is time to take a stronger stance on pollinator protection. The European Union has put restrictions in place on several neonicotinoids, and Ontario, Canada has gone further and banned all pesticides for cosmetic use," said Scott Hoffman Black, Executive Director of the Xerces Society. "We need a similar response here."
Neonicotinoid insecticides, with active ingredients like imidacloprid, dinotefuran, thiamethoxam, and clothianidin, can be purchased in most hardware stores and nurseries under various trade names. As scientists like Vaughan and Spivak point out, most have no warning labels to alert consumers about the potential hazard to bees, butterflies and other beneficial insects.
To help prevent future bee poisonings, the Xerces Society is calling for changes to both regulations and consumer behavior.
"In terms of what we would like to see, legislators, regulators, and municipal leaders across the country should ban the use of neonicotinoids and other insecticides for cosmetic purposes," said Black. "At a broader level, it is time for the Environmental Protection Agency to re-assess the ecological safety of neonicotinoids and immediately suspend any product registrations that were made with incomplete data."
Jennifer Hopwood, the lead author of the Xerces Society's report on the risks of neonicotinoids to bees ("Are Neonicotinoids Killing Bees") says that there are also steps that individuals can take to avoid harming pollinators, like checking to see if they have neonicotinoid products in their garage or garden shed. "Consumers should know that they can return pesticides to the store where they purchased them for safe disposal. Beyond that, when buying garden plants, people should ask the store if insecticides have been used on them. If staff can't tell you, I would shop somewhere else."
The Xerces Society will be following up with mayors, city councils and county commissions across the US with formal letters asking them to take action.
The Xerces Society recommendations include:
For municipalities
Municipalities should stop using all neonicotinoid insecticides on city- and county-owned property, including schools, parks and gardens.
City and county governments should require that warnings be posted alongside displays of these chemicals at hardware stores and nurseries.
Legislators, regulators, and municipal leaders across the country should ban the use of neonicotinoids and other insecticides for cosmetic purposes on ornamental and landscape plants, like the ban now in force in Ontario, Canada
For homeowners
Do not buy products that contain neonicotinoids. A list of products can be found at www.xerces.org/pesticides
Check to see if you have these products in your garage or garden shed. If so, do not use them. Make sure you dispose of them properly or take them back to the store where you bought them.
When buying plants for your yard, ask if neonicotinoids have been used on them. If staff cannot tell you, shop somewhere else.
For nursery and hardware stores
Stores should proactively take action by pulling these toxic and poorly labeled products from their shelves.
At a minimum, display materials should be placed at point of sale so that consumers know that these products kill bees and other beneficial insects, and that they can cause plants to produce toxic nectar and pollen months after treatment.
Nurseries should list plants that have been treated with these chemicals.
For the federal government
The EPA should work with pesticide companies to add clear warnings to homeowner and ornamental neonicotinoid insecticides that are toxic to bees and other pollinators.
For insecticide companies
Companies that make homeowner pesticide products that contain neonicotinoids should add clear language to product labels highlighting that these products are highly toxic to bees and other pollinators, and that treatment to plants may result in nectar and pollen that are contaminated with the insecticide and may kill bees and other pollinators.
The Xerces Society is a nonprofit organization that protects wildlife through the conservation of invertebrates and their habitat. Established in 1971, the Society is at the forefront of invertebrate protection worldwide, harnessing the knowledge of scientists and the enthusiasm of citizens to implement conservation programs.
LATEST NEWS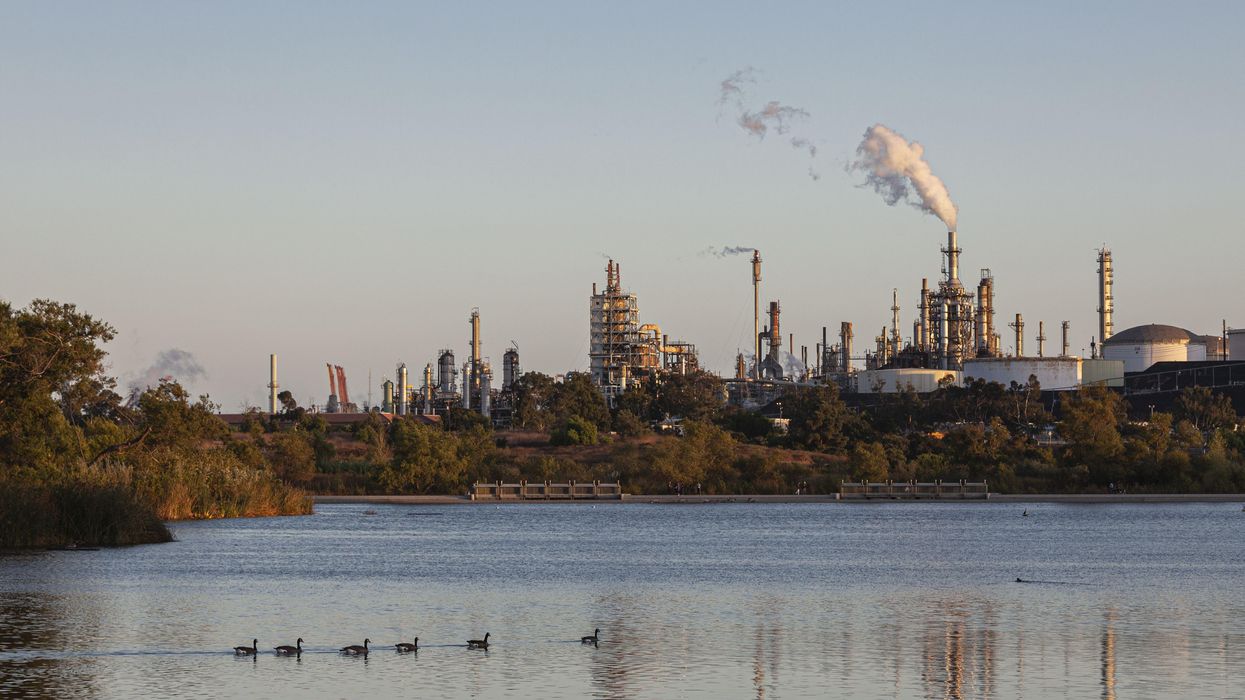 "It's high time for EPA to crack down on the toxic pollution from oil refineries that's threatening both wildlife and human health," said one environmental justice advocate.
The U.S. Environmental Protection Agency is failing to uphold its legal obligation to regulate the nearly half-billion gallons of toxic wastewater that petroleum refineries dump into the nation's waterways on a daily basis, according to an exhaustive study published Thursday.
The Environmental Integrity Project (EIP), a watchdog founded by former EPA enforcement attorneys, analyzed publicly available records and found that in 2021 alone, the 81 refineries across the U.S. that discharge into rivers, streams, and estuaries released 1.6 billion pounds of chlorides, sulfates, and other dissolved solids harmful to aquatic life; 15.7 million pounds of algae-feeding nitrogen; 60,000 pounds of selenium, which can cause mutations in fish; and other pollutants, including cyanide; heavy metals such as arsenic, chromium, copper, lead, mercury, nickel, and zinc; and petrochemicals like benzene.
"Much of the water pollution from refineries is legal," EIP's report explains, "because EPA and the states have failed to set any limits on certain pollutants and have failed to update and modernize permit limits for other pollutants" despite the Clean Water Act's mandate that EPA does so. "But a portion of the problem is also illegal. As it turns out, EPA and state enforcement of existing permit limits for refineries is lax and rarely results in penalties for violations."
"Almost 83% of refineries (67 of 81) exceeded their permitted limits on water pollutants at least once between 2019 to 2021, according to EPA enforcement and compliance records," the report notes. "But only about a quarter of the refineries with violations (15 of the 67) were penalized during this period."
Other key findings of the report, titled Oil's Unchecked Outfalls, include:
Wastewater discharged by 68% of the refineries examined (55 of 81) contributes to the "impairment" of downstream waterways—meaning they are too polluted to support aquatic life or allow for recreational uses like swimming or fishing.
U.S. refineries are often old–averaging 74 years, but some dating back to the 1880s—and many have antiquated and inadequate pollution control systems. Most have also expanded over the last forty years, increasing both the volume and variety of pollutants they discharge. But EPA has not updated its standards for refineries since 1985.
Two-thirds of the refineries examined by EIP (56 of 81) are located in areas where the percentage of low-income households within three miles exceeds the national average, and over half are located in areas where the percentage of people of color exceeds the national average.
Sixty-seven refineries were flagged by EPA as violating permitted pollution limits 904 times between 2019 and 2021, including for dumping excessive amounts of cyanide, zinc, total suspended solids, ammonia, and oil and grease.
"Oil refineries are major sources of water pollution that have largely escaped public notice and accountability in the U.S., and too many release a witches' brew of contaminants to our rivers, lakes, and estuaries," EIP executive director Eric Schaeffer said in a statement. "This is because of lax federal standards based on wastewater treatment methods that are nearly forty years old."
"The Clean Water Act requires EPA to impose more stringent standards that reflect the advanced wastewater treatment methods available today," said Schaeffer, former director of civil enforcement at EPA. "After decades of neglect, EPA needs to comply with the law and set strong effluent limits for refineries that protect public health and environment. EPA and the states also need to start enforcing the limits that exist and penalizing polluters."
EIP identified which refineries are the top dischargers of key pollutants. When it comes to selenium, the Chevron El Segundo Refinery in California and the Motiva Port Arthur Refinery in Texas are the worst offenders, each dumping more than 12 pounds per day into local waterways. The Phillips 66 Wood River Refinery in Illinois and the BP Cherry Point Refinery in Washington pour out more nickel than any other facility in the country. El Segundo is also the biggest discharger of nitrogen, at 4,351 pounds per day, followed by the PBF Delaware City Refinery's 3,283 pounds per day. For total dissolved solids, the worst offenders are the ExxonMobil Baytown Refinery (347,345 pounds per day) and the Valero Corpus Christi Bill Greehey Refinery (291,527 pounds per day), both in Texas.
EIP also documented the worst refineries for permit violations from 2019 to 2021. The Hunt Southland Refinery in Mississippi exceeded its permitted pollution limits 144 times during that time period but faced just two Clean Water Act enforcement actions totaling $85,500. The Phillips 66 Sweeny Refinery in Texas, meanwhile, ran up 44 violations but was hit with just a single $30,000 fine.
"After decades of neglect, EPA needs to comply with the law and set strong effluent limits for refineries that protect public health and environment. EPA and the states also need to start enforcing the limits that exist and penalizing polluters."
"EPA's national discharge limits for refineries apply to just ten pollutants, including ammonia, chromium, and oil and grease," states the report. "These skeletal standards do not begin to address the variety and volume of dangerous contaminants found in the wastewater from refining processes."
For example, the report documents that refineries are "a notable source" of toxic "forever chemicals" (PFAS, or per- and polyfluoroalkyl substances), in part because they use firefighting foams that contain them. Even though PFAS have been linked to numerous adverse health impacts, EPA's newly released plan for regulating industrial discharges does not establish limits on these synthetic compounds in refinery wastewater.
"EPA's current rules for refineries are almost 40 years old, based on outdated treatment methods, and do not even apply to most of the pollutants that refineries discharge," says EIP's report. "EPA needs to waste no further time and move quickly to update these standards and impose the more stringent discharge limits the law requires."
"The states and the EPA also need to penalize permit violations more consistently so that refining companies have an economic incentive to clean up waterways," the report continues. "Currently, most violations by refineries are not penalized at all, and when they are, the amounts are paltry compared to the profitability of the industry. More stringent enforcement will provide a financial incentive for violators to update their pollution control systems and improve their operations to protect public health and the environment."
Bruze Reznick, executive director of Los Angeles Waterkeeper, lamented that "once again, the U.S. government has turned a blind eye while oil and gas companies pollute our environment, including our sensitive marine ecosystems, and disproportionately harm our frontline communities."
"We must now put the spotlight on oil refineries' essentially unregulated water pollution and demand that EPA fulfill its duty under the Clean Water Act by setting, updating, and actually enforcing discharge limits for these refineries," said Reznick.
He was echoed by Sejal Choksi-Chugh, executive director of San Francisco Baykeeper, who said that "it's high time for EPA to crack down on the toxic pollution from oil refineries that's threatening both wildlife and human health."
EIP researchers argued that "EPA's failure to require the cleanup of refinery wastewater is a part of a wider pattern."
"Most of the discharge limits in effect today for industries across the U.S. were established well before the end of the last century," the report points out. "According to the latest state water quality reports, about half of America's rivers, streams, and lakes, and a quarter of our estuaries are too polluted to support aquatic life, swimming, fishing, or to supply drinking water. The 1972 Clean Water Act promised to make all waters fishable and swimmable, but we are only halfway home to that goal more than fifty years later."
News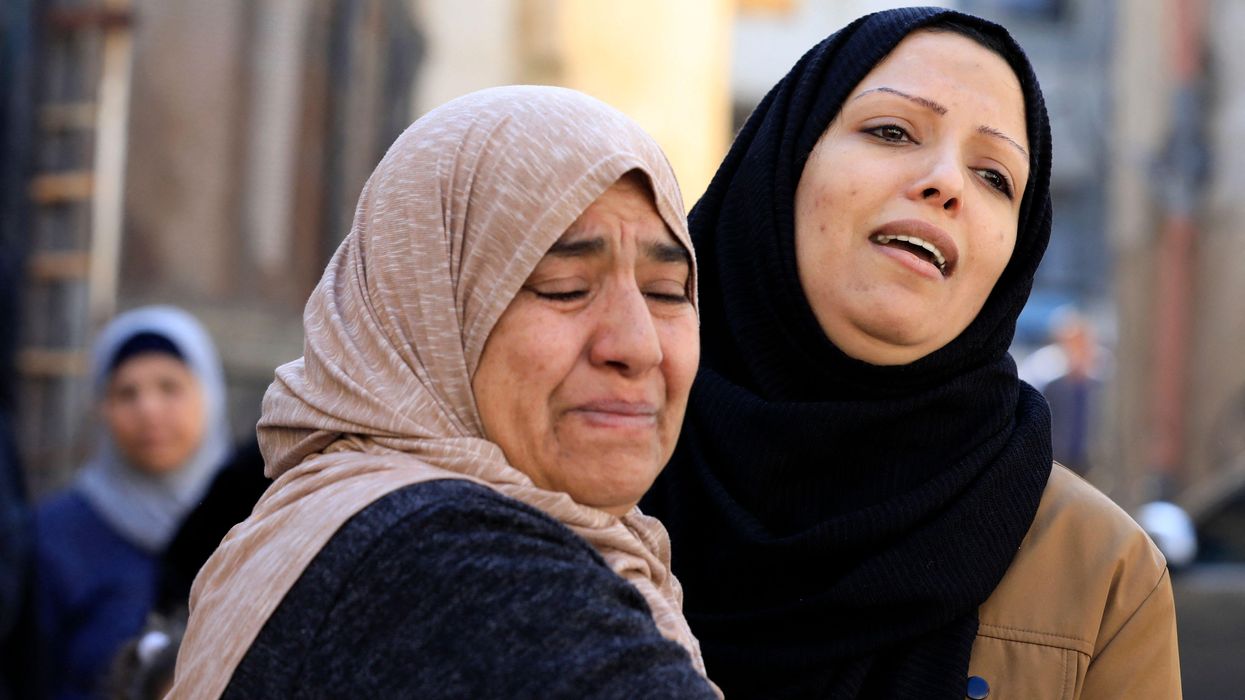 Without a "real, strong response" from the international community to Thursday's raid in the occupied West Bank, said one analyst, "Israel will continue to do what it wants without punishment."
An elderly woman was among at least nine Palestinian people killed in an early morning raid at a refugee camp in Jenin in the occupied West Bank on Thursday, in what President Mahmoud Abbas denounced as "a massacre from the Israeli occupation government, in the shadow of international silence."
The woman died of a gunshot wound in her neck, Middle East Eye (MEE) reported.

Heavily armed soldiers with the Israel Defense Forces (IDF) entered the refugee camp in a commercial truck and shot at residents who were trying to block them. The IDF also used bulldozers in the raid and targeted an area that was used as a meeting place for residents. According to Al Jazeera, "dozens of armored vehicles and snipers" were involved in the raid.
"The sounds of bullets and gunfights were intense, and clouds of smoke covered the sky," Anas Huwaisheh, a correspondent at a local channel, told MEE. "The Israeli occupation cut off the electricity, the internet, and the cell phone network during the storming. This shows that it was planned."
At least 20 people were injured as of this writing, including four who were in critical condition.
\u201cIsraeli forces shot dead nine Palestinians and wounded at least 16 others during a raid on Jenin refugee camp in the occupied West Bank. \n\nThe attack is one of the deadliest days since Israeli raids intensified at the start of last year, and has been described as a \u201cmassacre\u201d.\u201d

— Middle East Eye (@Middle East Eye) 1674741232
The raid made Thursday one of the deadliest days in the occupied West Bank since the IDF intensified its attacks early last year in response to the Palestinian resistance.
At least 29 Palestinians have now been killed by Israeli forces in the occupied West Bank and East Jerusalem this month, including five children and 15 people from Jenin.

Palestinian Health Minister Mai al-Kaila accused the IDF of obstructing ambulances as emergency workers tried to take victims to a nearby public hospital and of "deliberately [firing] tear gas bombs at the hospital's children's department, choking children."
"There is an invasion that is unprecedented... in terms of how large it is and the number of injuries," Wissam Baker, the head of the public hospital, told Al Jazeera. "The ambulance driver tried to get to one of the martyrs who was on the floor, but the Israeli forces shot directly at the ambulance and prevented them from approaching him."
The IDF denied firing tear gas at the hospital deliberately but said soldiers fired the chemicals close enough to the hospital that it could have entered the children's ward.
Murad Khamayseh, a medic, told MEE that "it was almost impossible to go into the camp" to rescue victims.
"Israeli forces fired warning shots and signaled at the team to not approach the area," Khamayseh said. "As paramedics we have gotten used to this, but I honestly couldn't keep myself together after the things I have seen today."
Political analyst Aleef Sabbagh told Al Jazeera that the raid is likely "the first shot in a coming, larger Israeli operation" and warned that without a "real, strong response" to the attack and other incidents like the killing of Palestinian-American journalist Shireen Abu Akleh last year, "Israel will continue to do what it wants without punishment."
"The targeting of ambulances and hospitals, preventing aid to wounded people, the field executions—even the killing of Shireen Abu Akleh—there has been no accountability," Sabbagh said.
Abu Akleh was shot to death while covering an IDF raid in Jenin last May; multiple investigations have determined the Israelis were responsible for her killing, either intentionally or unintentionally, but Israel said in recent weeks it would not cooperate with a U.S. investigation into the matter.
Jewish Voice for Peace said Thursday that the Jenin raid was "the result of unrestrained violence by the Israeli military."
\u201cThe massacre in Jenin is the result of unrestrained violence by the Israeli military: 9 killed in one day, including 2 children. We support the calls for a national strike across all Palestine.\u201d

— Jewish Voice for Peace (@Jewish Voice for Peace) 1674749525
The group also called on the U.S. to "end its complicity in Israel's brutal violence and apartheid."
"Over and over, the Biden administration has refused to take action in response to Israel's blatant war crimes against Palestinians, all while continuing to send billions of dollars to the Israeli military," said Beth Miller, the group's political director. "Next week, Secretary Blinken is visiting Israel to continue normalizing relations with its far-right extremist and violent government. Enough is enough."

A general strike was called across the West Bank on Thursday to protest the raid at the refugee camp.

News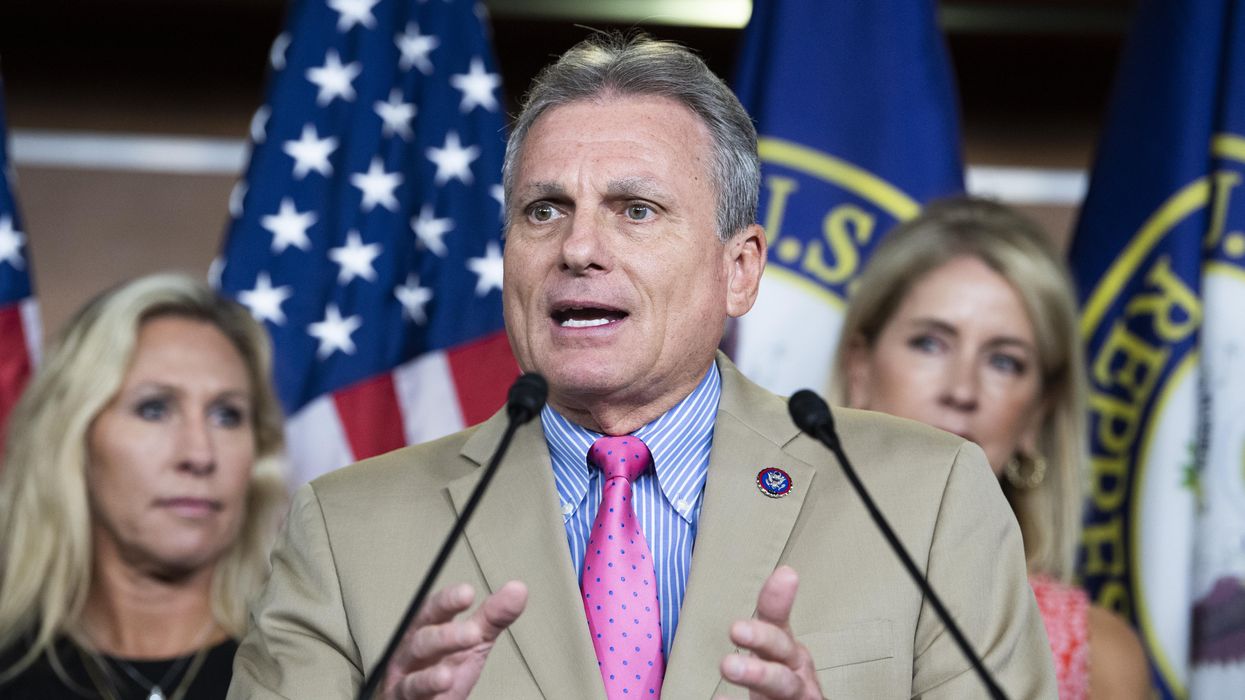 A bill introduced by House Republicans would eliminate corporate income taxes, abolish the IRS, and impose a regressive national sales tax of 30%.
A House GOP proposal to repeal all federal income taxes—including levies on corporations and the rich—and replace them with a whopping 30% national sales tax is drawing increasingly vocal backlash from economists, tax policy experts, and Democratic lawmakers who say the plan is yet another Republican ploy to reward the wealthy at everyone else's expense
Unveiled earlier this month by Rep. Buddy Carter (R-Ga.), the Fair Tax Act is hardly a novel piece of legislation. As Steve Wamhoff of the Institute on Taxation and Economic Policy noted in a recent blog post, the bill has its origins in a proposal "initially pitched by an organization created by the Church of Scientology during its dispute with the IRS over whether it constituted a church and was thus tax-exempt."
"The Church of Scientology's only goal in the matter was to eliminate the agency causing it trouble, and lost interest once the IRS threw in the towel and allowed it to present itself as a church," Wamhoff explained. "But by then several politicians had bought into the idea and introduced it as legislation, which has been reintroduced in each Congress since as the Fair Tax."
Carter's legislation, which currently has nearly two dozen House GOP co-sponsors, would abolish the IRS—a major gift to wealthy tax cheats—and eliminate the payroll taxes that finance Medicare and Social Security. The bill would also nix the individual income tax, the corporate income tax, the estate tax, and other taxes, establishing in their place a sales tax of 30% for calendar year 2023.
"The GOP's so-called 'Fair Tax' proposal is one of the most regressive proposals in a generation, imposing a 30% federal sales tax on everything Americans buy from gas to food," said former U.S. Labor Secretary Robert Reich. "There's nothing 'fair' about it. It would punish the poor and middle class while helping the rich."
"There's nothing 'fair' about it. It would punish the poor and middle class while helping the rich."
In an attempt to offset the inherent regressivity of the sales tax, Carter's bill would send most U.S. households a monthly "prebate" to help families cover the costs of basic necessities—effectively replacing the Earned Income Tax Credit, the Child Tax Credit, and other existing tax benefits that the measure would eliminate.
But Wamhoff argued the prebates would not be "nearly enough to offset the financial hit most Americans would face from the new national sales tax."
"Back in 2004, ITEP estimated that if the Fair Tax was enacted and the national sales tax rate was set at 45%, the poorest 80% of Americans would face net tax hikes from the proposal while most of those among the richest 20% would enjoy net tax cuts," Wamhoff wrote. "ITEP plans to re-estimate the proposal because a great deal has changed since 2004."
In a detailed video analysis of the "Fair Tax" plan, Matt Bruenig of the People's Policy Project estimated that the poorest 20% of the U.S. public would pay roughly 70% of their income in taxes as a result of the bill's levy on consumption.

This 30% National Sales Tax Plan Is a Jokeyoutu.be
Democratic lawmakers and President Joe Biden have wasted no time seizing on the tax proposal as further evidence of the Republican Party's commitment to delivering huge windfalls to the rich.
"The GOP wants to scrap the income tax and replace it with a 30% sales tax," tweeted Rep. Pramila Jayapal (D-Wash.), the chair of the Congressional Progressive Caucus. "In WA State, where we have no income tax and rely on sales and excise taxes, the poorest families spend 17% of their income on taxes. The wealthiest spend 3%. This effort is a tax cut for the rich, period."
Sen. Jeff Merkley (D-Ore.) quipped on Wednesday that "it really must be Opposite Day if Republicans are claiming that a national 30% sales tax is 'fair.'"
"In what world is it fair to slam working families with huge tax increases, while giving tax breaks to the mega-rich?" Merkley asked.
On Thursday afternoon, Biden is expected to attack the GOP tax proposal as well as the Republican push to cut Social Security and Medicare in a speech at a steamfitters union hall in Springfield, Virginia.
"The president will outline the biggest threat to our economic progress: House Republicans' MAGA economic plan," an unnamed White House official toldReuters ahead of the address.
"When MAGA extremists openly threaten to push the economy off the cliff unless they can further enrich billionaires and big corporations at the expense of everyone else, believe them."
With Democrats in control of the Senate and the White House, the Fair Tax Act has no chance of becoming law, and Rep. Kevin McCarthy (R-Calif.) only agreed to allow hearings on the legislation as part of the speakership deal he struck with far-right GOP holdouts.
But progressives argued the proposal offers a telling glimpse into the Republican Party's extreme economic priorities at a time of skyrocketing inequality, large-scale corporate tax avoidance, and economic hardship for poor and middle-class households.
"MAGA extremists are testing the waters to see how far they can go in their backwards economic agenda written by and for wealthy special interests—starting with a staggering 30% tax hike on the middle class with a national sales tax that would immediately make necessities unaffordable while letting greedy corporations off scot-free from any tax responsibility," Liz Zelnick, director of the Economic Security and Corporate Power program at Accountable.US, said in a statement Thursday.
"That's only the beginning," Zelnick continued. "A growing chorus in the Republican House caucus is scheming to sabotage the economy and the U.S. government's full faith and credit unless they get deep cuts to Social Security and Medicare benefits that keep millions of Americans out of poverty and in better health."
"When MAGA extremists openly threaten to push the economy off the cliff unless they can further enrich billionaires and big corporations at the expense of everyone else," she added, "believe them."
News
SUPPORT OUR WORK.
We are independent, non-profit, advertising-free and 100%
reader supported.