For Immediate Release
Contact:
Phone: (773) 878-3815,Email:,info@vcnv.org
Global Day of Llistening: December 31, 2011 and January 1, 2012
WASHINGTON
Begining at 7:30 am Afghanistan time (10 pm Eastern, 7 pm Pacific), and continuing for 6+ hours, you can join us in this important discussion. By listening to those who suffer the brunt of US foriegn policy we can better understand the human costs.
Check the Global Day of Listening home page for details.
View the News & stay tuned for information about the Global Days of Listening. Write to GlobalDaysOfListening@gmail.com to request a time to talk.
It is that time again--another opportunity for you to participate in a Global Day of Listening!
Every month people around the world listen together to the ordinary people living in war-torn countries. It a way of letting them know that someone is listening; that someone is listening to whatever it is they want to share.
We began meeting these 'ordinary people' through the Afghan Youth Peace Volunteers, and then met others.
Be a part of the conversation!
Voices for Creative Nonviolence has deep, long-standing roots in active nonviolent resistance to U.S. war-making. Begun in the summer of 2005, Voices draws upon the experiences of those who challenged the brutal economic sanctions imposed by the U.S. and U.N. against the Iraqi people between 1990 and 2003.
LATEST NEWS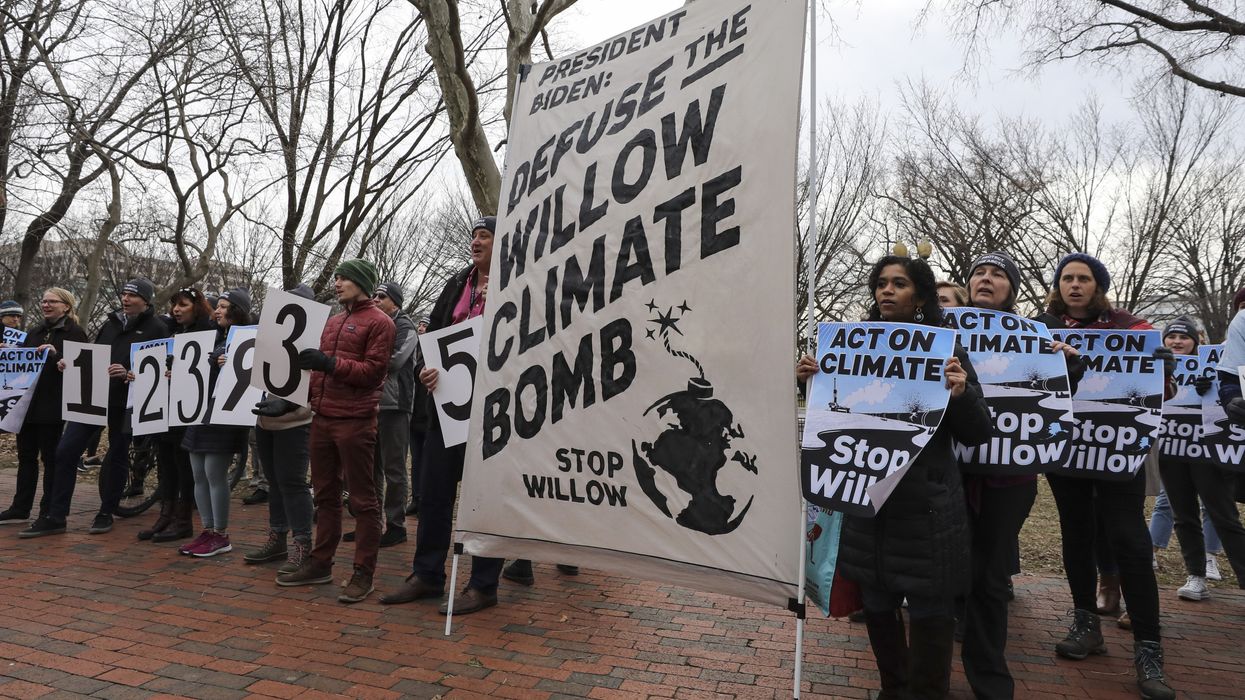 "Beyond the illegality of Willow's approval, Interior's decision to greenlight the project in the first place moved us in the opposite direction of our national climate goals in the face of the worsening climate crisis."
A federal judge in Anchorage ruled Thursday that ConocoPhillips' $8 billion oil drilling project on Alaska's North Slope can proceed, rejecting a pair of lawsuits arguing that the Biden administration failed to adequately consider the initiative's impact on the climate, local communities, and wildlife before approving it earlier this year.

Willow is the largest proposed oil and gas drilling project on public lands in U.S. history, and it comes at a time when scientists are warning that any new fossil fuel extraction is incompatible with preventing catastrophic planetary warming.
But despite warnings about Willow's potentially devastating impact, U.S. District Court Judge Sharon Gleason—an Obama appointee—deemed the Biden administration's environmental assessments of the project sufficient and in line with federal law. The ruling was handed down a day after a U.N.-backed report cautioned that fossil fuel expansion plans by the world's top producers are "throwing humanity's future into question."
Climate groups voiced strong disagreement and outrage in response to Gleason's decision, which gives ConocoPhillips a green light to resume construction of the massive project next month.
"This decision is bad news not just for our clients, but for anyone who cares about the climate and future generations," said Bridget Psarianos, senior staff attorney with Trustees for Alaska, which sued the Biden Interior Department on behalf of the Sovereign Iñupiat for a Living Arctic and others.
"The Biden administration added a little more window dressing when it rubber-stamped the previous Trump approvals, but Interior handed out permits without even looking at options that would reduce the impact on local people or preclude drilling in sensitive ecosystems," Psarianos added. "It again did not consider the accumulation of impacts of greenhouse gas emissions and climate change, nor the way those accumulations harm people, animals, habitat, and the planet in deep and tangible ways."
"While today's ruling is disappointing, we are entirely confident in our claims, and plan to appeal to the higher court."
In March, the Biden Interior Department—headed by Deb Haaland, who criticized the proposed Willow project when she was in Congress—approved what it characterized as a scaled-back version of the ConocoPhillips drilling initiative, drawing protests and criticism from environmentalists, Indigenous groups, and the United Nations.
The administration approved the project with three drilling sites instead of the five that ConocoPhillips wanted. But even the smaller version of Willow will be disastrous for the climate, green groups argued.
According to Earthjustice, which sued the administration on behalf of several climate organizations, the approved project "will still add about 260 million metric tons of carbon emissions into the atmosphere over the next 30 years, the equivalent of an extra two million cars on the road each year for 30 years."

"While today's ruling is disappointing, we are entirely confident in our claims, and plan to appeal to the higher court," Erik Grafe, deputy managing attorney in Earthjustice's Alaska regional office, said in a statement Thursday. "Beyond the illegality of Willow's approval, Interior's decision to greenlight the project in the first place moved us in the opposite direction of our national climate goals in the face of the worsening climate crisis."
News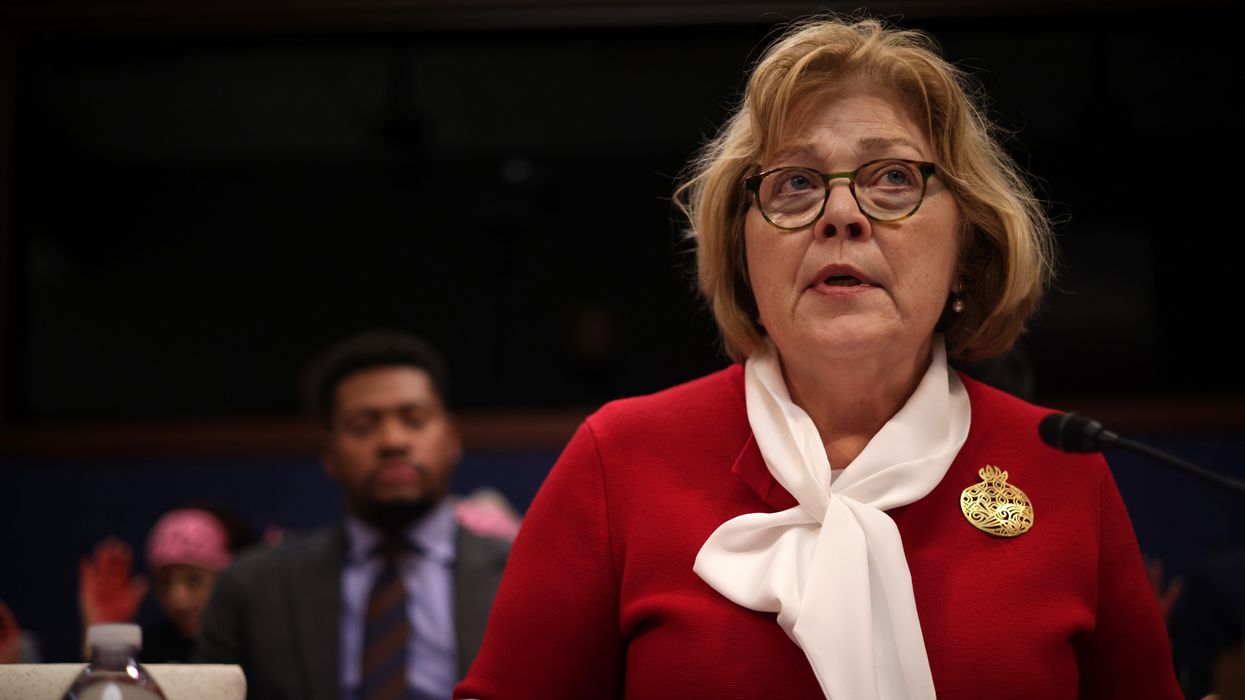 U.S. Assistant Secretary of State for Near Eastern Affairs Barbara Leaf also accused Hamas—but not Israel—of "genocide" and was confronted by CodePink activists, one of whom was arrested.
Contradicting her bosses in the Biden administration who have rejected official Palestinian casualty reports, a high-ranking U.S. State Department official on Wednesday said the death toll from Israel's war on Gaza may be "even higher" than reported—an assessment that came during a congressional hearing interrupted by peace activists.
"In this period of conflict and conditions of war, it is very difficult for any of us to assess what the rate of casualties are," U.S. Assistant Secretary of State for Near Eastern Affairs Barbara Leaf told members of the House Foreign Affairs Committee. "We think they're very high, frankly, and it could be that they're even higher than are being cited. We'll know only after the guns fall silent."
"We take in sourcing from a variety of folks who are on the ground," she added. "I can't stipulate to one figure or another, it's very possible they're even higher than is being reported."
Leaf's remarks stood in stark contrast with those of President Joe Biden, who was accused of "genocide denial" last month after he expressed "no confidence" in Palestinian health officials' Gaza casualty reports—figures deemed reliable by United Nations agencies, human rights groups, and Israeli and international media.
U.S. Secretary of State Antony Blinken—who heads an agency that has often cited Gaza Health Ministry casualty figures—and other Biden administration officials have also cast aspersions upon Palestinian officials' reports, with National Security Council spokesperson John Kirby last month calling the ministry "just a front for Hamas."
The Gaza Health Ministry said Thursday that Israel's relentless asssault on Gaza by air, land, and sea has killed at least 10,812 people—including more than 4,400 children and 2,900 women—while wounding nearly 27,000 others and forcibly displacing around 70% of the strip's 2.3 million residents.
On Wednesday, Vedant Patel, the State Department's principal deputy spokesperson, said during a press briefing that the U.S. government has "a rigorous process for evaluating whether something constitutes genocide, and we have not made that assessment in this case."

At least hundreds of jurists and other experts, including one of Israel's leading Holocaust scholars, have accused Israeli forces of genocidal violence in Gaza.

Members of the women-led peace group CodePink confronted Leaf and Deputy Assistant Defense Secretary for the Middle East Dana Stroul during Wednesday's hearing.
When Leaf and Stroul responded affirmatively to House Foreign Affairs Committee Chair Michael McCaul's (R-Texas) question of whether Hamas committed genocide by killing over 1,400 Israeli civilians and soldiers during an October 7 surprise attack on Israel, one CodePink activist shouted, "What about Israel?"
CodePink's Leslie Angeline—who is currently on a hunger strike for a Gaza cease-fire—yelled out, "It's a genocide!"
"It's slaughter! It's genocide! It's ethnic cleansing! That's the truth," Angeline shouted as she was forcibly removed from the chamber by a U.S. Capitol Police officer and arrested.
"Call it what it is! Call it by its name," she added. "You're slaughtering Gazans!"
News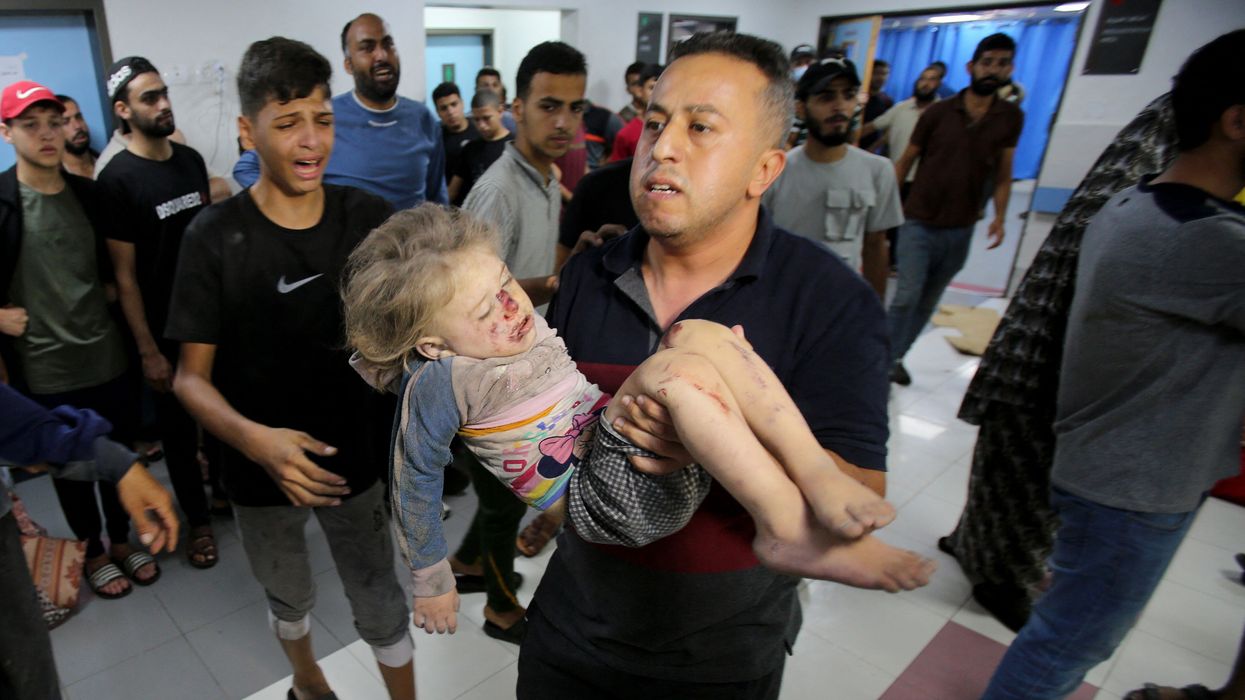 "Hospitals must always be protected. No area is a free-fire zone," said one HRW director. "World leaders should urgently act to prevent further mass atrocities."
As Israeli forces moved toward the largest hospital in the Gaza Strip on Thursday, a leading human rights group expressed concern about the patients, medical staff, and sheltering civilians there, along with Israel's recent calls to evacuate the facility.
The Israeli bombardment of Gaza, launched in response to a Hamas-led attack on southern Israel on October 7, has killed more than 10,800 Palestinians, including over 4,400 children, and displaced an estimated 70% of the strip's 2.3 million residents.
Israel—which is now also conducting ground operations—has bombed homes, schools, religious buildings, medical facilities, and even an ambulance convoy outside Gaza City's al-Shifa Hospital, where an estimated 50,000 to 60,000 people are sheltering.
As Israeli troops neared the hospital on Thursday, Human Rights Watch (HRW) said on social media that "with ongoing strikes and fighting nearby, we are gravely concerned about the well-being of thousands of civilians there, many children among them, seeking medical care and shelter, including people on life support, those who lost limbs in air strikes, and burn victims."

"Videos from inside al-Shifa's compound, verified by HRW, show hundreds of people in a courtyard next to the [emergency room], including sheltering civilians, medics tending to patients, emergency workers collecting dead bodies, and journalists. Satellite imagery shows many tents there," the group said. "Videos and photos taken in recent days show civilians and emergency workers bringing hundreds of injured and dead people to the hospital day and night, by ambulance, by car, on foot, and by donkey cart. People regularly walk in and out of the hospital's main entrance."

The Israel Defense Forces (IDF) has alleged that Hamas' main base of operations is under hospital. Taking credit for the ambulance attack on November 3, the military said that "a Hamas terrorist cell was identified using an ambulance. In response, an IDF aircraft struck and neutralized the Hamas terrorists, who were operating within the ambulance. We emphasize that this area in Gaza is a war zone. Civilians are repeatedly called upon to evacuate southward for their own safety."
HRW highlighted Thursday that Israel has not made public any proof to support it claims about the ambulance attack—which critics have pointed to as yet another war crime in what experts around the world have called a "genocidal" assault of Gaza.
"Al-Shifa and the surrounding area continue to come under fire," HRW noted. "Hospitals have special protection under the laws of war, which they only lose if they are being used to commit 'acts harmful to the enemy' and after due warning. Evacuation of hospital patients and staff should only be a last resort."

"Israel's military has called for the evacuation of al-Shifa Hospital, and said on November 8 that 'time is running out' for civilians to evacuate Gaza's north via Salah al-Din Road, which Israel's military says it keeps 'open' for a few hours at a time," the group continued, sharing a map of the region that shows fires along the evacuation route.

HRW declared that "Israel's evacuation orders raise grave concerns. Warring parties should issue effective warnings when conditions permit. But calls suggesting all civilian structures are targets or alerting civilians to flee without a safe passage or safe place to go does not suffice."
"Civilians who remain in place after an evacuation warning—including those who can't leave, fear moving, or don't want to be displaced—don't lose their protections as civilians under the laws of war. No area is a free-fire zone," HRW stressed, using a term popularized by the "shoot anything that moves" approach of U.S. soldiers during the Vietnam War. "All parties to the conflict have an obligation to take constant care to protect civilians in their military operations, and take all feasible precautions to protect them from the effects of attack."

"World leaders should call on Israel to protect civilians and civilian infrastructure and to not carry out unlawful attacks," the organization concluded. "They should urgently act to prevent further mass atrocities."

Al Jazeera reported Thursday evening that a Palestinian Health Ministry spokesperson "says an Israeli attack hit a car in the yard of al-Shifa Hospital" and "exact casualties are not yet known."

While some political leaders around the world have joined growing global demands for a cease-fire, U.S. President Joe Biden—who recently asked Congress for $14.3 billion to support Israel's war effort, on top of the $3.8 billion in military aid the nation already gets annually—told reporters on Thursday that there is "no possibility" of a cease-fire.

That came after the White House said earlier Thursday that Israel has agreed to daily four-hour pauses for civilians to flee northern Gaza—though, as Reuters later reported, "there was no sign of a let-up in the fighting that has killed thousands and laid waste to the seaside enclave."

While staff at al-Shifa Hospital continues to treat patients despite dwindling supplies, some Gaza facilities have had to scale back services or fully shut down over the past month—leading to warnings that the strip's healthcare system is on the brink of collapse.

The Palestine Red Crescent Society announced on social media Thursday that "a PRCS paramedic volunteer was injured and two ambulances went out of service during the occupation forces' targeting of the area of the al-Awda Hospital in northern Gaza."
The PRCS also runs al-Quds Hospital in Gaza City, which has had to cease most operations this week "to ration fuel use and ensure a minimum level of services in the coming days," according to Al Jazeera.
"We're talking about shelling about 15 metesr [16 yards] from the hospital building," PRCS spokesperson Nebal Farsakh told the outlet Wednesday. "Most of the buildings around [the] hospital have been almost completely destroyed. The bombings are getting closer and closer to the hospital, and we fear a direct hit to the hospital."
"We have about 500 patients inside the hospital. We have 15 patients in the [intensive care unit]," she added. "They are wounded and on respirators. We have newborns in incubators. We have 14,000 displaced people, the majority of whom are women and children."
Mohammed Abu Msbeh of PRCS warned Thursday that al-Quds Hospital only has around 24 hours of fuel for its generator, and if it is not replenished, there will be "a total shutdown of all hospital services."

The World Health Organization said Thursday that lack of fuel in Gaza has also "led to the shutting down of desalination plants, significantly increasing the risk of bacterial infections like diarrhea," and "disrupted all solid waste collection, creating an environment conducive to the rapid and widespread proliferation of insects [and] rodents that can carry and transit diseases."

News