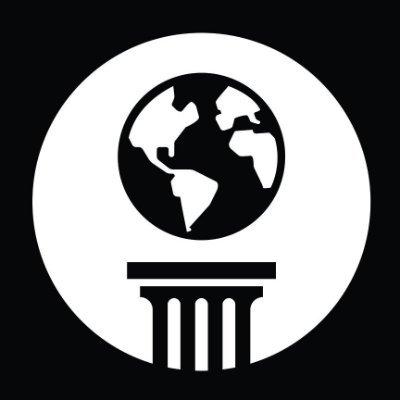 For Immediate Release
July, 06 2011, 01:05pm EDT
Groups Press FDA to Give Consumers Important Health Information About Mercury in Seafood
Petition asks the Agency to Label Packages and Post Signs at Markets
WASHINGTON
Consumer protection advocates and members of the medical community pressed the U.S. Food and Drug Administration (FDA) today to provide consumers with clearer, more accurate, and more accessible guidance on the mercury content of the seafood they consume.
Earthjustice filed a petition for rulemaking on behalf of Dr. Jane Hightower, the Mercury Policy Project, and the Center for Science in the Public Interest asking that the FDA post signs near the seafood counter in markets and on the labels of packaged seafood to better inform consumers of the health risks from too much mercury. Because mercury is a powerful neurotoxin and children's developing nervous systems are most susceptible to it, information about mercury is particularly important for women of child-bearing age and children. Yet many consumers remain unaware of the risks or confused by their options due to inadequate FDA guidance.
Dr. Jane Hightower, who published a landmark study that brought the issue of mercury in seafood to national attention, and author of Diagnosis: Mercury--Money, Politics & Poison, commented: "Omega-3 fatty acids found in fish are receiving public attention due to their nutritional benefits as well as anti-oxidant and anti-inflammatory properties. These claims have prompted many consumers to increase fish consumption. Mercury, a known contaminant that is present in some of our seafood at significant levels, can pose harm to consumers and therefore, information regarding the side effects of mercury should be equally available."
"As a public health agency, the FDA has the responsibility to advise consumers about the mercury content of seafood in the clearest and most accessible way possible so that people can make the healthiest choices about the seafood that they eat," said Earthjustice attorney Paul Achitoff. "Point of sale advisories and labeling of packaged seafood in grocery stores listing alerting people to elevated mercury content and consumption limits for fish and shellfish would allow people to compare them and make quick, informed decisions about what to put on their family's table."
Much of the mercury deposited in the oceans comes from coal-burning power plants, where it is incorporated into the tissue of marine animals as methylmercury. The methylmercury then enters the human food supply through consumption of seafood, where it can harm the developing nervous system and cause serious health effects. The FDA and the Environmental Protection Agency (EPA) issued a joint advisory in 2004 directed at women and young children entitled, "What You Need to Know About Mercury in Fish and Shellfish," which lacks crucial information necessary for making healthy decisions about eating seafood. And because it is found on the internet, those without access, or who do not know to look for advice online, may be completely unaware of specific federal recommendations about eating seafood.
"While the 2004 FDA online advisory improved mercury warnings advising pregnant women to limit consumption of canned tuna, there has been little follow up," said Michael Bender, Director of the Mercury Policy Project. "This petition presses FDA to get the message across by informing pregnant women of the risks before they buy fish."
In 2004, the American Medical Association publicly recommended that the FDA consider requiring that seafood advisory consumption limits be posted where seafood is sold. Additionally, the state of Washington has started a "Healthy Fish Choices" pilot project that provides grocery stores with point of sale information about the mercury content of seafood. But the FDA has failed to implement seafood mercury level and consumption limit labeling or point of sale regulations that would establish requirements nationwide.
Sarah Klein, Staff Attorney for the Food Safety Program at the Center for Science in the Public Interest, noted: "Seafood can be an important part of a healthy diet, but consumers need to know more about which types of seafood are best for them. Providing information about mercury on the package and at the fish counter is the best way to communicate both the benefits and the risks." In 2005, CSPI wrote a letter to the agency asking them to urge supermarkets to post information about mercury in seafood at the fish counter. In 2000, the group petitioned FDA to set a regulatory limit for mercury in seafood to accurately reflect the risk to women and children. These efforts and the petition filed today represent ongoing efforts to require the FDA to provide better information to the public about the mercury content of seafood.
Read the petition.
Earthjustice is a non-profit public interest law firm dedicated to protecting the magnificent places, natural resources, and wildlife of this earth, and to defending the right of all people to a healthy environment. We bring about far-reaching change by enforcing and strengthening environmental laws on behalf of hundreds of organizations, coalitions and communities.
800-584-6460
LATEST NEWS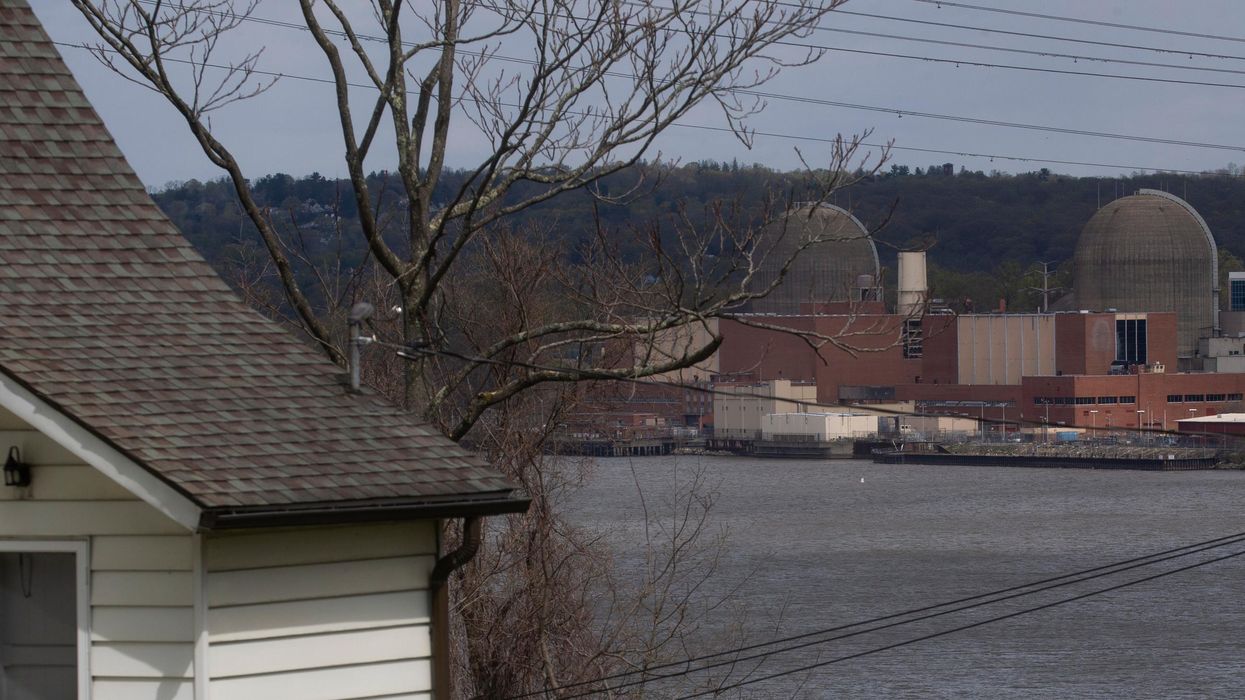 "Doctors know that there is no such thing as a safe dose of radiation, and that harmful impacts are cumulative," said the president of Physicians for Social Responsibility.
Two years after the closing of Indian Point Energy Center, a nuclear power plant in Buchanan, New York, public health experts and campaigners are warning that an energy technology company's plan to discharge one million gallons of wastewater from the plant's fuel-cooling pools into the Hudson River could harm at least 100,000 people who rely on the river for their drinking water.
Physicians for Social Responsibility (PSR) is among the groups sounding the alarm about radioactive contaminants, including the radioactive isotope tritium, which could be present in the treated water that Holtec International plans to release into the Hudson.
Spent fuel pools at the plant, which was decommissioned after decades of advocacy by anti-nuclear campaigners, have cooled radioactive fuel for more than 45 years, and health experts from PSR and other groups warned on Thursday at the first of several public forums that Holtec has not been transparent about the risks associated with the wastewater discharge plan.
"There has been no prior disclosure of what pollutants or radioactive contaminants are in the wastewater or any public education on the environmental safety and public health risks associated with any potential discharges from the site," said the groups in a statement.
The Hudson River is the primary drinking water source for seven cities and towns including Poughkeepsie, Rhinebeck, and Hyde Park, as well as the backup water source for other communities along the river.
"Since the Hudson is a tidal river, radioactive wastewater can affect communities all the way up to Poughkeepsie and down to Manhattan, Staten Island, and New Jersey," said Nancy S. Vann, president of the Safe Energy Rights Group, last year.

\u201cSince the Hudson is a tidal river, radioactive wastewater can affect communities all the way up to Poughkeepsie & down to Manhattan, Staten Island & New Jersey\n\nWater from the nuclear plant has already leaked into the river and dead & mutant fish were common when plant was active\u201d

— Nancy S Vann, Esq. (JD) (@Nancy S Vann, Esq. (JD)) 1649617375
Dr. Helen Caldicott, president of PSR, was among the experts who spoke at the forum on Thursday and warned that tritium poses risks for adults, children, and developing fetuses.
"It's highly carcinogenic, of course, it enters the fetus," she said at the meeting. "There's no way to remove tritium from the water."
Tritium has also been the subject of concern in Japan as officials prepare to release wastewater from the decommissioned Fukushima Daiichi nuclear power plant into the Pacific Ocean, with fishing communities and South Korean officials warning of potential harm to marine life.

Holtec International that told local outlet News 12 that during the 12-15 year process of decommissioning the plant, the discharge of the wastewater will be regulated by the U.S. Environmental Protection Agency and the U.S. Nuclear Regulatory Commission and will result in the presence of substances that "are typically indistinguishable from the natural radioactivity present in the environment."
Caldicott dismissed the company's claims.

"Physicists talk convincingly about 'permissible doses' of radiation," she said in a statement. "They consistently ignore internal emitters—radioactive elements from nuclear power plants that are ingested or inhaled into the body, giving very high doses to small volumes of cells. They focus instead on external radiation from sources outside the body."
"Doctors know that there is no such thing as a safe dose of radiation, and that harmful impacts are cumulative," Caldicott added. "Children are ten to twenty times more vulnerable to the deleterious effects of radiation than adults and little girls twice that of boys."
Also speaking at the forum on Thursday was Diane Turco, director of the grassroots group Cape Downwinders in Cape Cod, Massachusetts, where Holtec is also planning to discharge wastewater from Pilgrim Nuclear Power Station, another decommissioned facility.
"From California to Massachusetts to New York to Michigan to New Mexico, Indigenous and civil society groups are connecting in our efforts," said Turco. "Holtec has no right to dump radioactive wastewater into our waterways or radioactive waste into our communities."
The experts also raised concerns about the demolition activities taking place at Indian Point without efforts to mitigate the spread of radioactive dust and other airborne contaminants, even as Buchanan-Verplanck Elementary School stands less than 4,000 feet from the site and lacks air, water, and soil monitoring.

"Although a school air monitoring study has been under consideration, a Request for Proposal for an air monitoring program was only recently issued," said the experts. "Still, hundreds of students were allowed to return to the school this past September. Parents still lack critical information regarding emergency planning and preparedness, monitoring, and protections."
They noted that in 2019, a middle school in Piketon, Ohio was forced to close due to radioactive contamination from demolition projects at a nuclear enrichment facility less than two miles away.
"Independent expert analysis regarding potential health and environmental impacts from these exposures is imperative," said the experts.

Another public forum will be held at nearby Cortlandt Town Hall on February 3, according toNews 12.
News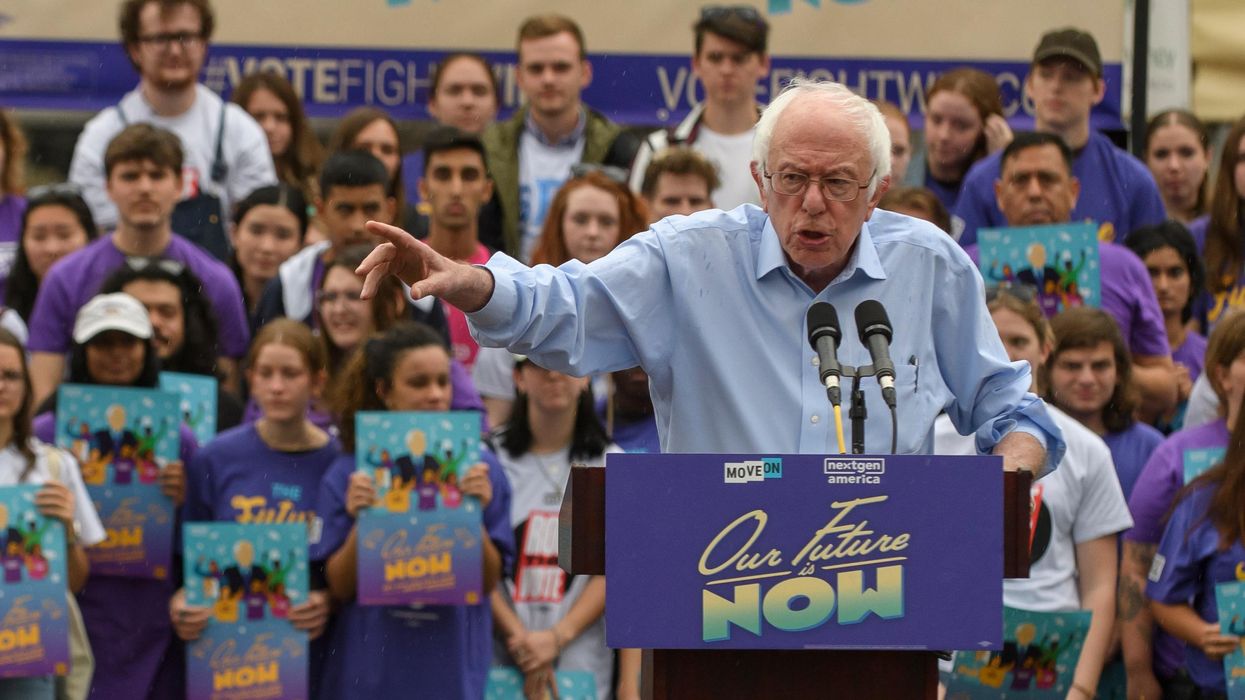 "If Democrats really believe in democracy and campaign finance reform, we must ban super PACs in primaries," said Sen. Bernie Sanders.
Sen. Bernie Sanders on Thursday voiced support for a renewed progressive push at the Democratic National Committee to ban dark money donations in the party's primaries, an effort that comes months after the DNC Resolutions Committee refused to allow a vote on the proposal.

"Billionaires and their super PACs must not be able to buy Democratic Party primaries," Sanders (I-Vt.) wrote on social media. "If Democrats really believe in democracy and campaign finance reform, we must ban super PACs in primaries. I stand with progressive reformers advocating for this change."
James Zogby, a longtime DNC member who helped craft the resolution, welcomed Sanders' continued support, writing that "Democrats mustn't let billionaires buy campaigns and our politics with deceitful ads."
"We introduced a resolution to ban dark money at the last DNC meeting," Zogby tweeted Thursday. "They wouldn't let it be discussed or come to a vote. We're bringing it back again."
The 2022 midterms were the most expensive on record, with billionaire-backed super PACs pumping torrents of cash into congressional races across the country.
During last year's Democratic primaries, a number of progressive candidates—including Summer Lee in Pennsylvania, who won her race, and Nida Allam in North Carolina, who lost—faced massive opposition spending from super PACs, including at least one bankrolled by Republican billionaires.
Super PACs, entities that are allowed to spend unlimited sums advocating for or against political candidates, are an outgrowth of the Supreme Court's Citizens United ruling, which unleashed an avalanche of corporate cash into the U.S. political system.
Though they are legally required to disclose their donors, some super PACs "are effectively dark money outlets when the bulk of their funding cannot be traced back to the original donor," OpenSecrets explains.
"While Citizens United may allow for unlimited corporate money in general elections, that Supreme Court ruling does not govern Democratic Party rules."
Appalled by the growing influence of super PACs on Democratic races, progressive DNC members led by Nevada Democratic Party Chair Judith Whitmer proposed a resolution late last year that would have prohibited dark money funding "during any and all Democratic primary elections" and set up "procedures for the investigation of 'dark money' use by candidate committees as well as possible disciplinary action."
But during a September meeting, the DNC Resolutions Committee didn't allow the measure to come up for a vote even though it had the support of dozens of DNC members, spotlighting the committee's increasingly undemocratic procedures and emboldening progressives who vowed to keep fighting for a full floor vote on the dark money ban.
"It was absolutely stunning," Zogby said in an interview after the meeting. "The resolution was never even considered. I know how that works. I was chair of the resolutions committee for 10 years. I was a member of the resolutions committee for 20 years. It means that staff whipped the members and said, 'Don't you dare.'"
"I went up to folks afterwards who I've known," Zogby added. "I mean, you know, they've served on the committee with me. And I said, 'Why? Why did this happen?' They wouldn't look me in the eye."
In a column for In These Times on Thursday, Our Revolution board chair and DNC member Larry Cohen wrote that "while Citizens United may allow for unlimited corporate money in general elections, that Supreme Court ruling does not govern Democratic Party rules."
However, Cohen added, "it is likely that in February, for the second time, the resolutions committee (which determines which proposals move forward) will refuse to report out the dark money ban—despite the significant support it has received from DNC members in about 20 states."
"Increasingly, both the DNC and political leadership in the Biden White House appear interested in preventing party discussion and debate," Cohen wrote. "The good news is that the number of progressives at the DNC is growing, slowly but surely, and grassroots activists increasingly understand that without change within the Democratic Party, we won't win the advances in healthcare, childcare, workers' rights, and climate change that are desperately needed."
News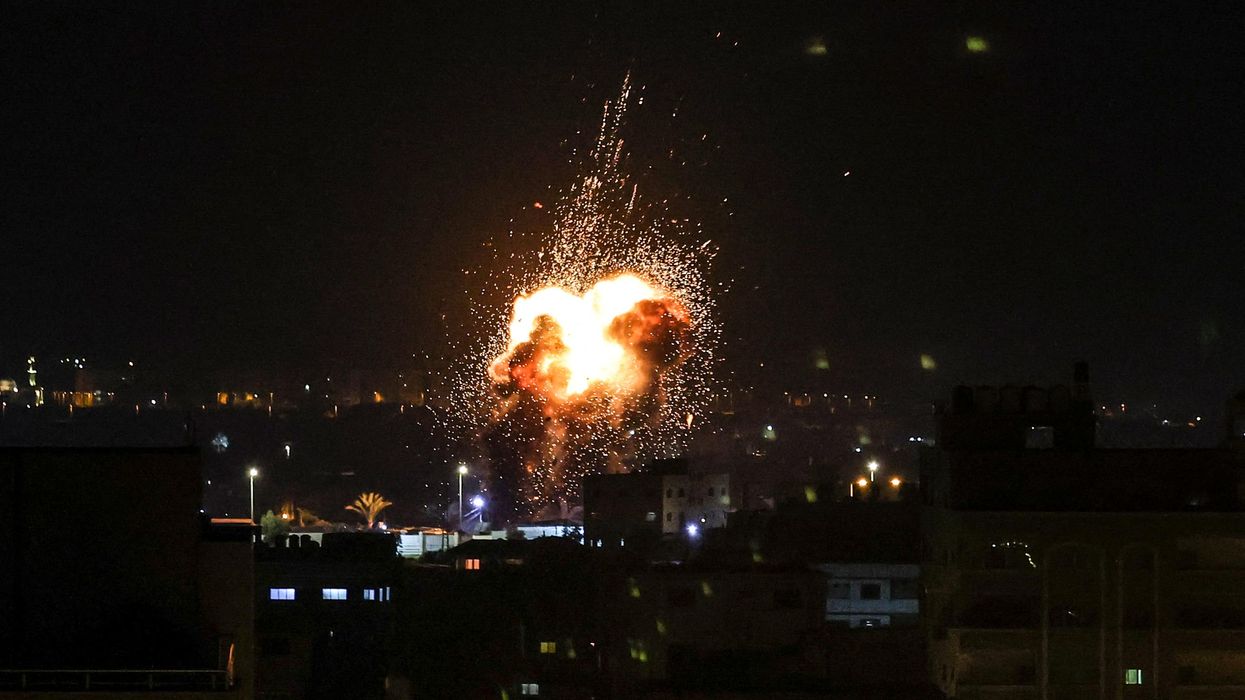 "Israel's horrific colonial violence must end," said the U.S. Campaign for Palestinian Rights.
Israeli forces launched their latest bombing campaign in the occupied Gaza Strip early Friday morning just hours after killing at least nine Palestinians in a raid on a West Bank refugee camp—resulting in the deadliest single day in the besieged territory in more than a year.
The airstrikes came after the Israeli army said two rockets fired from Gaza were intercepted by Israel's missile defense system.
No injuries or deaths have been reported from the Israeli strikes as of this writing, but Al Jazeeranoted that the country's warplanes hit the al-Maghazi refugee camp in the center of Gaza with its early Friday bombing, which caused infrastructure damage and power outages.
At least 14 missiles were fired by Israeli fighter jets Friday morning.
"We didn't sleep the whole night, bombing and missiles," 50-year-old Gaza resident Abdallah Al-Husary toldReuters. "There is worry and there is fear, any minute a war can happen. With any clash in the West Bank, there can be war along the borders in Gaza."
Israeli forces have killed at least 30 Palestinians so far this year under the far-right government of Prime Minister Benjamin Netanyahu, who has elevated virulently anti-Palestinian figures to top posts, including national security minister.
Last year, according to data gathered by Middle East Eye, Israeli forces killed more Palestinians in the West Bank—at least 220 people—than in any year since the Second Intifada.

"Israel's horrific colonial violence must end," the U.S. Campaign for Palestinian Rights said in response to the fresh round of bombing.
Friday's attack on Gaza could be the first of many to come, Israeli Defense Minister Yoav Gallant suggested Friday. As the Associated Pressreported, Gallant "instructed the military to prepare for new strikes in the Gaza Strip 'if necessary.'"

The burst of violence by the Israeli military drew a muted international response.
According toAl Jazeera, the United Arab Emirates, China, and France have requested a closed-door United Nations Security Council meeting on Friday to discuss the situation.
"While Palestinian deaths mount, the international response to Israel's violations consists of little more than timid condemnation at best, and unconditional support at worst."
Vedant Patel, a spokesperson for the U.S. State Department, said during a press briefing Thursday that the Biden administration is "deeply concerned by the escalating cycle of violence in the West Bank."
"I want to underscore the urgent need for all parties to de-escalate, to prevent further loss of civilian life, and to work together to improve the security situation in the West Bank," Patel added. "Palestinians and Israelis equally deserve to live safely and securely."
Following the deadly Israeli raid on the Jenin refugee camp, the Palestinian Authority suspended a security cooperation agreement with Israel.
U.S. Secretary of State Antony Blinken is scheduled to visit the Middle East starting Sunday, with planned trips to Egypt, Israel, and the West Bank. Axiosreported that CIA Director Bill Burns "arrived in Tel Aviv on Thursday for visits to Israel and the occupied West Bank, where he is expected to meet Israeli and Palestinian leaders and his counterparts on both sides."
Philip Luther, Middle East and North Africa research and advocacy director at Amnesty International, condemned the international community for continually refusing to act in the face of Israel's unending violence against Palestinians.
"For almost a year, Jenin refugee camp has been at the center of Israel's escalating military crackdown," Luther said in a statement Thursday. "Palestinian journalist Shireen Abu Akleh was shot dead in the camp last May, and its residents continue to be subjected to relentless military raids which amount to collective punishment."
"Meanwhile, Israel continues to enjoy total impunity for the system of apartheid it imposes on Palestinians—a system which is partly maintained through violations like unlawful killings," Luther added. "While Palestinian deaths mount, the international response to Israel's violations consists of little more than timid condemnation at best, and unconditional support at worst. Today's bloodshed is a reminder of the cost of this shameful inaction—until there is accountability, deadly attacks against Palestinians across the occupied Palestinian territories will continue."
News
SUPPORT OUR WORK.
We are independent, non-profit, advertising-free and 100%
reader supported.