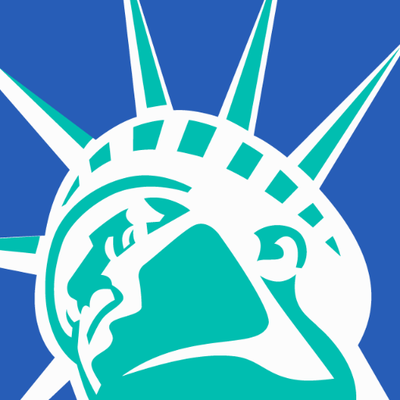 Twenty-Five Years After Chernobyl Disaster, History Repeats Itself
Statement of Allison Fisher, Outreach Director, Public Citizen's Energy Program
WASHINGTON
It's been 25 years since the world's worst nuclear disaster unfolded at the Chernobyl Nuclear Power Plant, and today, the area surrounding the plant is still uninhabitable. While the catastrophe, which spread radioactive fallout over tens of thousands of square miles, serves as an eerie reminder of the tremendous risk associated with nuclear power, the accident contributed little to the decline of nuclear power in the United States - which had already hit a financial brick wall.
By 1986, the U.S. nuclear power industry - plagued by construction delays and cost overruns - already had faltered. Commissioning of new reactors in the United States had ceased even before the partial meltdown at Three Mile Island in 1979. In fact, a year before the Chernobyl accident, Forbes magazine had declared the U.S. nuclear power program the largest managerial disaster in business history.
Twenty-five years later, the world again watches in horror as one of the most technologically advanced countries struggles to gain control of several crippled nuclear reactors. Like Chernobyl, the incident in Japan will have long-term implications and could sour the public on the development of new nuclear reactors. But as was the case 25 years ago, the economics of nuclear power already may have sealed the fate of the role nuclear power will play in the U.S. energy sector.
Since the Japanese nuclear tragedy began, nuclear development plans have been dropped in both Maryland and Texas. While the renewed awareness of the inherent dangers of nuclear power may have contributed to scrapping new reactors at Calvert Cliffs and South Texas, the financial uncertainty of these new projects has beleaguered them since day one.
When will decision-makers learn? We must stop investing valuable taxpayer money into this dangerous, costly energy source. Instead, we should invest in an energy-efficient future. That way, 25 years from now, the next generation of energy consumers won't be able to say "I told you so."
The Obama administration and Congress must recognize the folly of nuclear energy and stop providing subsidies to an industry that cannot stay afloat without massive infusions of taxpayer money. That money can, and should, be reinvested in our future.
Public Citizen is a nonprofit consumer advocacy organization that champions the public interest in the halls of power. We defend democracy, resist corporate power and work to ensure that government works for the people - not for big corporations. Founded in 1971, we now have 500,000 members and supporters throughout the country.
(202) 588-1000
LATEST NEWS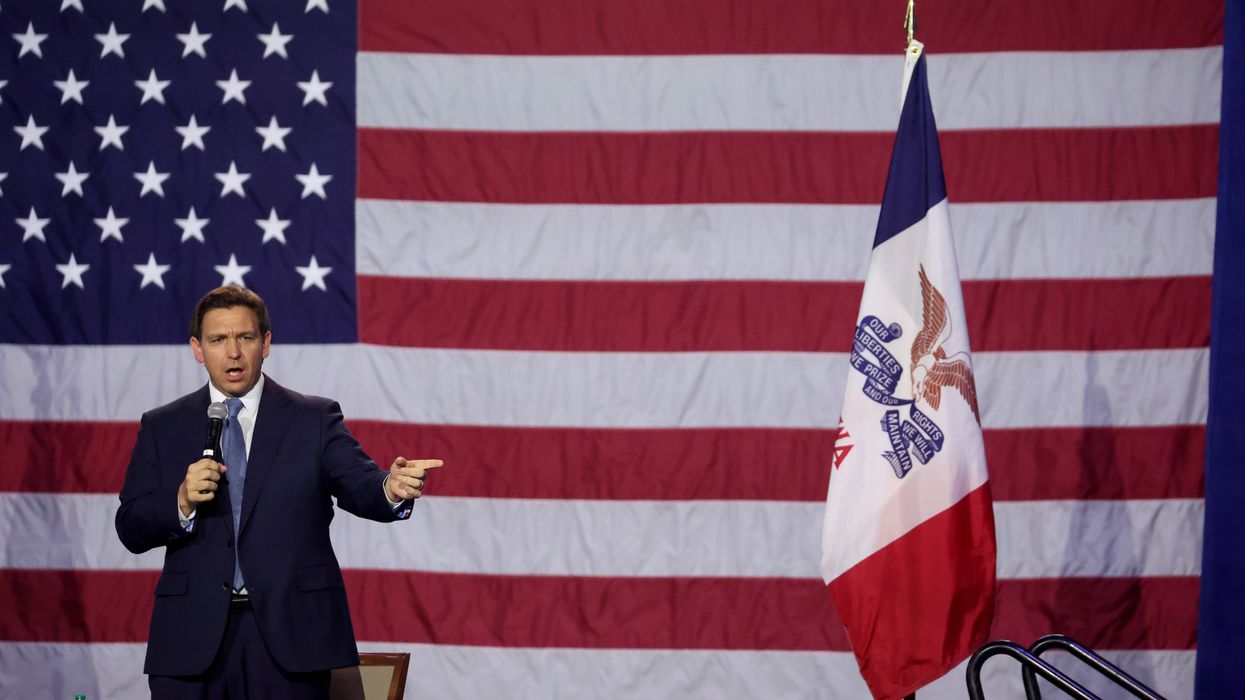 "This is an important step in preserving the truth, civil liberties, and a better future," said one state ACLU attorney.
The 11th U.S. Circuit Court of Appeals on Thursday kept in place a preliminary injunction against Florida GOP policymakers' school censorship law in what rights advocates celebrated as "an important victory for professors, other educators, and students."
The appellate court denied a request from Florida Republican Gov. Ron DeSantis' administration and higher education officials to block a district judge's injunction that is currently preventing enforcement of the Stop Wrongs Against Our Kids and Employees (WOKE) Act—rebranded by its supporters as the Individual Freedom Act—in the state's public colleges and universities.
DeSantis' Stop WOKE Act "limits the ways concepts related to systemic racism and sex discrimination can be discussed in teaching or conducting training in workplaces or schools," parroting a Trump administration executive order that was ultimately rescinded by President Joe Biden, the ACLU explained last year.

The plaintiffs in one of the relevant cases, Pernell v. Florida Board of Governors, are represented by the national and state ACLU along with the Legal Defense Fund (LDF) and Ballard Spahr, who first filed the federal suit last August—the same day U.S. District Judge Mark Walker, an appointee of former President Barack Obama, issued a separate injunction against the law related to employers.
The new appeals court order upholds the injunction Walker issued in November, which began by quoting George Orwell's novel 1984. Calling the controversial law "positively dystopian," the judge wrote at the time that "the powers in charge of Florida's public university system have declared the state has unfettered authority to muzzle its professors in the name of 'freedom.'"
"All students and educators deserve to have a free and open exchange about issues related to race in our classrooms."
Leah Watson, a senior staff attorney with the ACLU Racial Justice Program, said Thursday that "the court's decision to leave in place the preliminary injunction is a recognition of the serious injury posed to educators and students by the Stop WOKE Act."
"All students and educators deserve to have a free and open exchange about issues related to race in our classrooms," Watson argued, rather than censored discussions that erase "the history of discrimination and lived experiences of Black and Brown people, women and girls, and LGBTQ+ individuals."
LDF assistant counsel Alexsis Johnson similarly stressed that "institutions of higher education in Florida should have the ability to provide a quality education, which simply cannot happen when students and educators, including Black students and educators, feel they cannot speak freely about their lived experiences, or when they feel that they may incur a politician's wrath for engaging in a fact-based discussion of our history."
The order also pertains to a challenge filed by the Foundation for Individual Rights and Expression (FIRE) in September.
"Professors must be able to discuss subjects like race and gender without hesitation or fear of state reprisal," FIRE said Thursday. "Any law that limits the free exchange of ideas in university classrooms should lose in both the court of law and the court of public opinion."
The Stop WOKE Act is part of a nationwide effort by Republican state lawmakers and governors—especially DeSantis, a potential 2024 GOP presidential candidate—to curtail what content can be shared and discussed in classrooms and workplaces.
"Since January 2021, 44 states have introduced bills or taken other steps that would restrict teaching critical race theory or limit how teachers can discuss racism and sexism," according to an Education Week analysis updated on Monday. "Eighteen states have imposed these bans and restrictions either through legislation or other avenues."
ACLU of Florida staff attorney Jerry Edwards warned Thursday that "lawmakers continue to threaten our democracy by attempting to curtail important discussions about our collective history and treatment of Black and Brown communities."
"This is an important step in preserving the truth, civil liberties, and a better future," Edwards said of the 11th Circuit's decision.
Though legal groups welcomed the order, the battle over the law is ongoing. The court will eventually rule on the merits of the case—which DeSantis' press secretary Bryan Griffin highlighted Thursday, adding, "We remain confident that the law is constitutional."
Opponents of the law are also undeterred, as Ballard Spahr litigation department chair Jason Leckerman made clear.

"The movement to restrict academic freedom and curtail the rights of marginalized communities is as pervasive as it is pernicious," he said. "We are proud of the work we have done so far with our partners, the ACLU and Legal Defense Fund, but the fight is far from over. Today, we'll take a moment to savor this result—and then we'll keep working."
This post has been updated with comment from FIRE and Gov. Ron DeSantis' press secretary.

News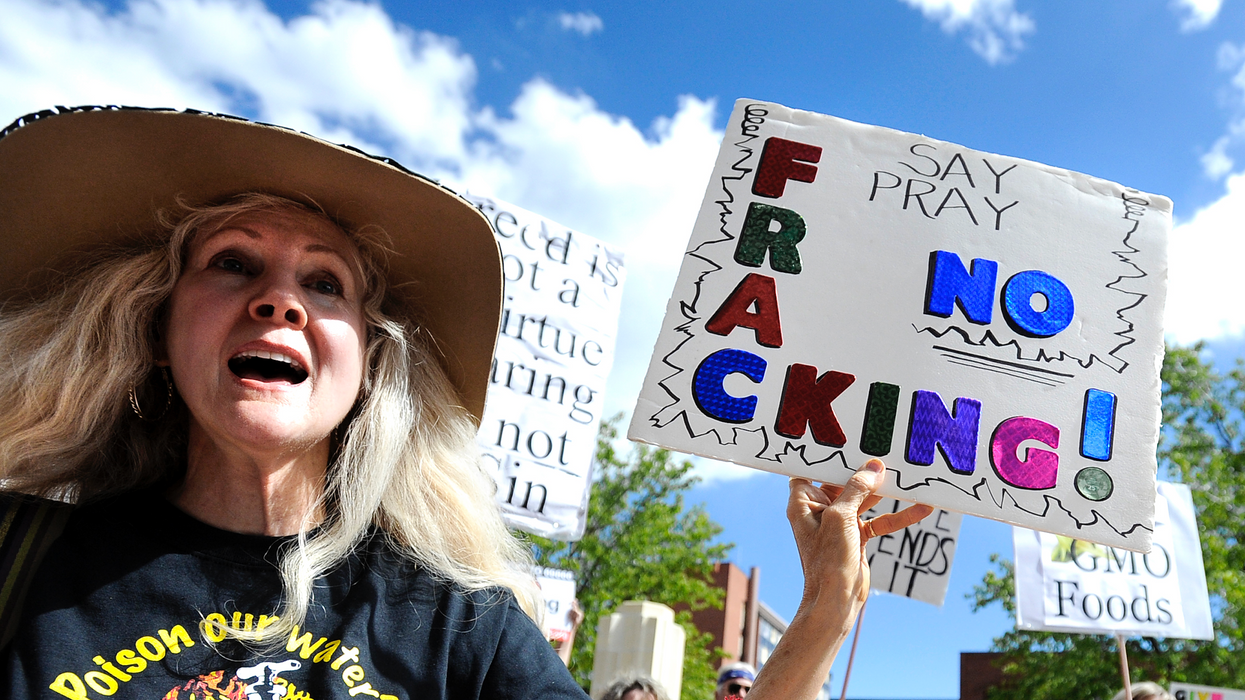 "The Justice Department has added its voice to a series of unanimous court rulings that support communities in their efforts to hold fossil fuel companies accountable for their climate lies," said one campaigner.
Climate defenders on Thursday applauded the Justice Department's move to support communities suing a pair of oil companies by urging the U.S. Supreme Court to deny the corporations' bid to keep the case out of state court.
U.S. Solicitor General Elizabeth Prelogar filed an amicus brief urging the high court to deny a petition from ExxonMobil and Suncor Energy asking the justices to review lower court rulings allowing a lawsuit from three Colorado communities to proceed.
In 2018, Boulder County, San Miguel County, and the city of Boulder sued the corporations for damages related to their decades of fossil fuel extraction—which is fueling global heating—and their lies.
"It's past time that Big Oil companies face the evidence of their climate lies and answer to juries in state court."

Common Dreamsreported in July 2020 that the 10th U.S. Circuit Court of Appeals ruled that the lawsuit could proceed in state rather than federal court, the second time in two months that federal judges handed down such decisions.
Fossil fuel giants have repeatedly tried to shift such suits from state to federal courts in a bid to get the cases dismissed and avoid paying massive amounts of money for their significant contributions to the climate emergency.
"By finally ending its Trump-era support for Big Oil, the Justice Department has added its voice to a series of unanimous court rulings that support communities in their efforts to hold fossil fuel companies accountable for their climate lies," Richard Wiles, president of the Center for Climate Integrity, said in a statement Thursday.
According to the Center for Climate Integrity:
On the campaign trail, President [Joe] Biden pledged he would direct his attorney general to "strategically support" such lawsuits, but the department had allowed its Trump-era support of oil companies to remain in effect until today. To date, five federal appeals courts and 13 federal district courts have unanimously ruled against the fossil fuel industry's arguments to avoid trials in state courts. Last year, the Supreme Court asked the Justice Department to express its views on the matter.
"Big Oil companies have fought tirelessly to escape accountability for fueling the climate crisis and then lying about it, but judges have uniformly denied their pleas to escape trial in state courts," said Wiles. "Communities in Colorado and across the U.S. have waited long enough for justice. It's past time that Big Oil companies face the evidence of their climate lies and answer to juries in state court."

News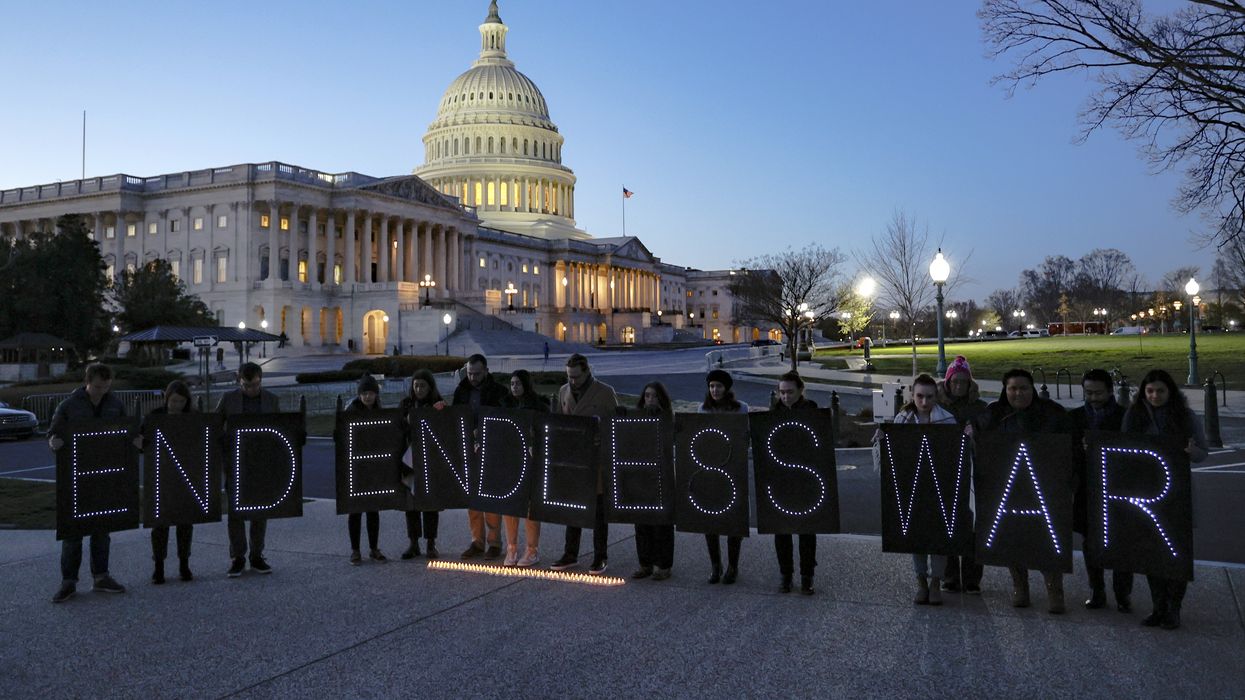 "Repeal of these authorizations would have no impact on current U.S. military operations and would support this administration's commitment to a strong and comprehensive relationship with our Iraqi partners."
As the U.S. Senate on Thursday teed up a vote to end the congressional authorizations for the Gulf and Iraq wars, President Joe Biden formally backed the bipartisan bill.
The progress on finally repealing the 1991 and 2002 authorizations for use of military force (AUMFs) comes just ahead of the 20th anniversary of the George W. Bush administration's costly and devastating invasion of Iraq.
The bill ( S. 316/H.R. 932) was reintroduced in February by Sens. Tim Kaine (D-Va.) and Barbara Lee (D-Calif.), and has GOP co-sponsors in both chambers. On Thursday, 19 Republican senators joined with all Democrats present to advance the measure.
The legislation has not yet been approved by the House of Representatives, which is narrowly controlled by the GOP. However, if it reaches the president's desk, he supports it, according to the statement of administration policy released Thursday.
While former Presidents Barack Obama and Donald Trump used the 2002 authorization to justify strikes against Islamic State in Iraq and Syria and Iranian Gen. Qasem Soleimani, respectively, the new Biden administration document notes that "the United States conducts no ongoing military activities that rely primarily on the 2002 AUMF, and no ongoing military activities that rely on the 1991 AUMF, as a domestic legal basis."
"Repeal of these authorizations would have no impact on current U.S. military operations and would support this administration's commitment to a strong and comprehensive relationship with our Iraqi partners," that policy statement adds. "President Biden remains committed to working with the Congress to ensure that outdated authorizations for the use of military force are replaced with a narrow and specific framework more appropriate to protecting Americans from modern terrorist threats."
Demand Progress Education Fund policy adviser Cavan Kharrazian said in a statement that "we are glad President Biden is supportive of getting these outdated AUMFs off the books, and that he is committed to work with Congress on presumably replacing the 2001 AUMF with a narrower framework."
"However, any serious attempt by President Biden to work with Congress on war powers reforms requires the administration to halt unauthorized participation of U.S. armed forces in hostilities that contravene the War Powers Act," Kharrazian stressed. "This includes ending U.S. support for the Saudi-led coalition's war on Yemen, ceasing the use of U.S. forces to protect Syrian oil fields and battling Iranian-backed militias, and putting an end to legally dubious military operations in the Horn of Africa."
The campaigner continued:
Moreover, the administration must commit to full legal transparency regarding the use of military force. Both this administration and previous administrations have failed to provide Congress with timely reporting on the 2001 AUMF, as required by 50 U.S. Code § 1550. Additionally, President Biden has failed to respond to lawmakers' inquiries about the administration's legal justifications for the expansive use of the 2001 AUMF and Article 2 authorities. Without such transparency, Congress is unable to fully exercise its oversight and legislative duties over war and peace.

It's encouraging to see an administration committed to addressing outdated AUMFs. However, a genuine commitment will involve respecting congressional authority over war by proactively ending unauthorized military activities and implementing comprehensive transparency measures.
In a series of tweets, the Quaker advocacy group Friends Committee on National Legislation (FCNL) welcomed the administration's position and highlighted fresh comments from Kaine and Sen. Todd Young (R-Ind.), a co-sponsor, who gathered outside the U.S. Capitol on Thursday with members of the American Legion.
"There's no reason—none—to have a war authorization against a strategic partner, and so that's the first reason why we need to do this," Kaine said of Iraq, adding that the repeal must also occur to honor U.S. service members.
Kaine called out previous failures by Congress to end the AUMFs, and noted that leaving them in place enables abuse. While confirming he has not spoken with House Speaker Kevin McCarthy (R-Calif.) about the bill, the senator expressed optimism that it will pass—saying of the lower chamber, "there's a wonderful bipartisan coalition there as well."
News
SUPPORT OUR WORK.
We are independent, non-profit, advertising-free and 100%
reader supported.