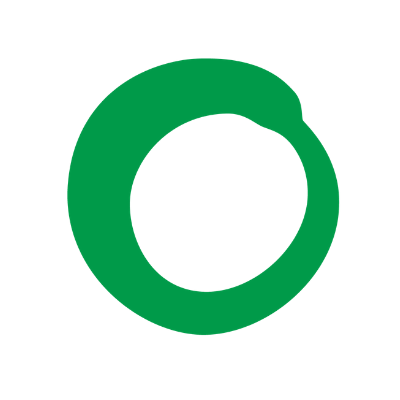 For Immediate Release
April, 04 2011, 02:32pm EDT
TEPCO Implementing Massive Discharge of Nuclear Waste into Open Ocean
Friends of the Earth calls on U.S. government to intervene
WASHINGTON
Friends of the Earth warned today that plans by the Japanese utility TEPCO to dump some 11,500 tons of radioactive wastewater into the Pacific Ocean pose substantial threats to people and the environment.
Given U.S. government involvement in efforts to control the nuclear disaster at Fukushima, Friends of the Earth called on the Obama administration to intervene to stop this dumping of nuclear waste.
"Dumping this nuclear waste directly into the Pacific is dangerous and unacceptable," said Damon Moglen, Director of the Climate and Energy Project at Friends of the Earth. "It's incredible that while an international treaty forbids the dumping of even a barrel of this nuclear waste from a ship, Japan intends to send thousands of tons of that waste into the ocean. This dumping poses a direct threat to humans and the environment, and fisheries and industries depending on a clean Pacific could be devastated."
TEPCO announced today that it will immediately begin dumping 11,500 tons of radioactive waste water left from hosing down the four reactors and additional spent fuel ponds at Fukushima that have been involved in explosions, fires, and venting of radioactive material. While not providing data on the exact content and nature of the contamination contained in the nuclear waste water, TEPCO authorities have reportedly stated that the water is at least some 100 times beyond legal limits.
Japan is a signatory to the London Convention, which forbids countries from dumping nuclear waste at sea. But, under a loophole in that treaty, nuclear waste can be released from land-based sources. The Japanese government and TEPCO appear poised to use that loophole to pump the 11,500 tons of waste from the shore at Fukushima into the ocean. This waste cannot legally be dumped from a ship at sea.
"As the Obama administration has sent experts from numerous U.S. agencies to assist in response to the nuclear disaster at Fukushima, we have a right to know whether or not our government supports this nuclear waste dumping when alternatives are available," Moglen said. "Given that ocean currents will likely bring some of this radioactive contamination onto our shores, and given that contaminated seafood could find its way into the U.S. market, we demand to know what the U.S. government is doing to stop this dumping and to force TEPCO to retain this nuclear waste at the company's expense."
Friends of the Earth fights for a more healthy and just world. Together we speak truth to power and expose those who endanger the health of people and the planet for corporate profit. We organize to build long-term political power and campaign to change the rules of our economic and political systems that create injustice and destroy nature.
(202) 783-7400
LATEST NEWS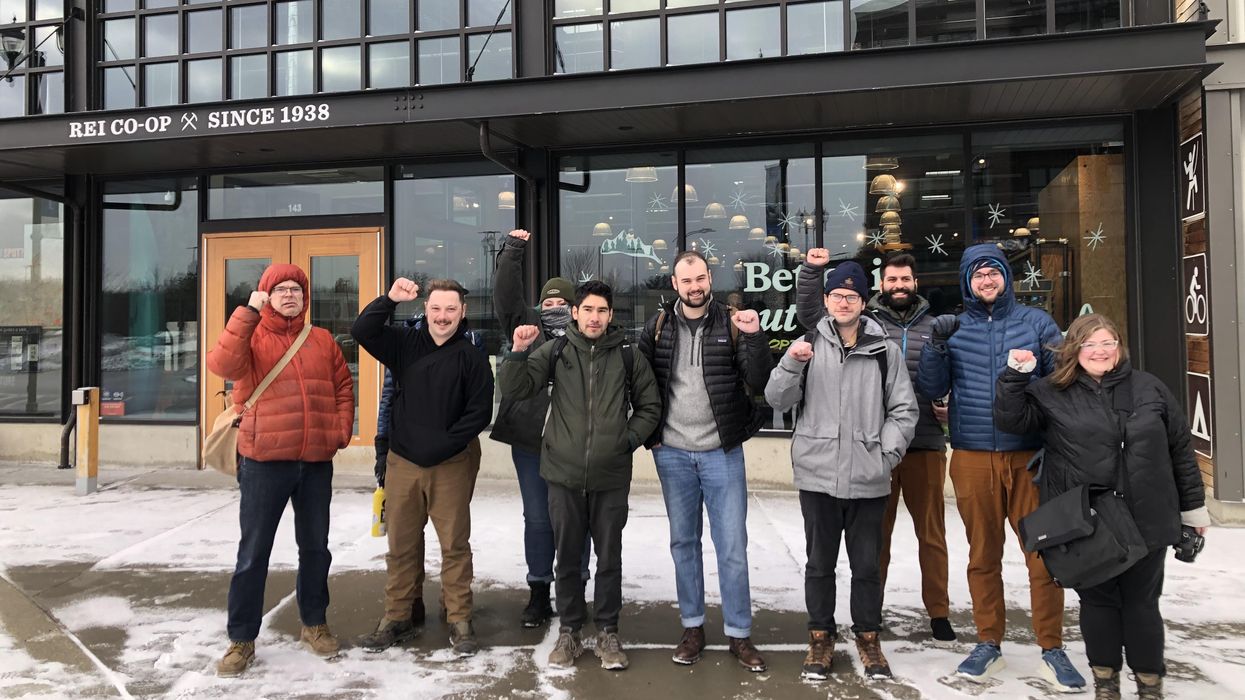 "We are basically making demands that we have a livable wage, that we are able to live our lives outdoors, like REI's mission statement includes," said one sales associate at the Beachwood store.
After REI employees in a suburb of Cleveland, Ohio walked off the job Friday morning, the recreational equipment retailer agreed to schedule a union election vote next month and stopped pushing to exclude certain workers.
Following successful union drives at two other REI stores, employees in Beachwood last month filed for a union election with National Labor Relations Board (NLRB) seeking representation with the Retail, Wholesale, and Department Store Union (RWDSU).
John Ginter, a sales associate at the Beachwood REI, told Cleveland-based Ideastream Public Media that he and his co-workers are seeking better working conditions.
"We are basically making demands that we have a livable wage, that we are able to live our lives outdoors, like REI's mission statement includes," he said. "So having a better work-life balance, being able to care for ourselves and to increase benefits for employees across the spectrum, whether or not they are part-time, full-time, whatever that situation would be."
According to the report: "Ginter alleged REI has some 'pretty rigid stipulations' with regard to which employees are eligible for benefits and accrual of sick time. He also said he believes his REI location is 'not living up to our diversity, equity, and inclusion statement.'"

Beachwood workers launched their brief unfair labor practice (ULP) strike Friday as an NLRB hearing got underway at the federal agency's Cleveland office.
In a ULP charge that RWDSU filed Thursday with the NLRB, the union claimed REI "engaged in the unlawful surveillance of workers and/or created an impression of surveillance of the workers at the Beachwood store."

RWDSU has also accused REI of putting forth "meritless assertions to delay the election" by claiming that sales leads, bike shop workers, and "casual" employees—or those who work part-time with irregular schedules—should not vote.
"RWDSU vehemently disagrees with REI's objections," the union said in a statement. "It is especially galling because, as the company unnecessarily fights RWDSU in Ohio, it is currently bargaining contracts with workers holding these same classifications at the SoHo, New York and Berkeley, California stores. REI's hypocrisy is union-busting plain and simple and is a meek attempt to exclude more than half of the proposed bargaining unit to be eligible to vote."
REI pushed back against RWDSU's characterization of its intentions in a Thursday statement to Axios, saying that the NLRB hearing was "to ensure that all employees who hold the right to vote are included in the voting process."
The agreement reached Friday includes all eligible workers at the location, "a reversal from REI's position last week," according to RWDSU. "The union election will take place on March 3, 2023 from 12:00 pm-6:00 pm ET at the Ohio store."
New York Times labor reporter Noam Scheiber tweeted Friday evening: "One thing I've learned covering labor over the past several years: Your labor rights are typically as robust as the power you and your co-workers can muster at the workplace. This case was a perfect example."
More Perfect Union similarly said, "Strikes work."
U.S. Sen. Sherrod Brown and Congresswoman Shontel Brown, Ohio Democrats who are not related, expressed solidarity with the REI workers in their state this week.
Others, from the REI union in SoHo to UNI Commerce to the AFL-CIO, have also publicly supported the Beachwood workers this week.
If the Ohio employees vote to form REI's third union nationwide, RWDSU would represent approximately 55 workers there—though RWDSU noted that "the store currently operates at a 60% staffing level of its full capacity, potentially increasing that number to over 70."
As the Beachwood workers prepare for next month's election, contract negotiations are underway in Berkeley, and 10 fired employees—including two bargaining team members—are accusing REI of retaliation, which the company denies.
Meanwhile, in Washington state on Tuesday, REI laid off 167 people, or 8% of headquarters workers. President and CEO Eric Artz said that "in the face of increasing uncertainty, we need to sharpen our focus on the most critical investments and areas of work to best serve our members and grow the co-op over the long term."

News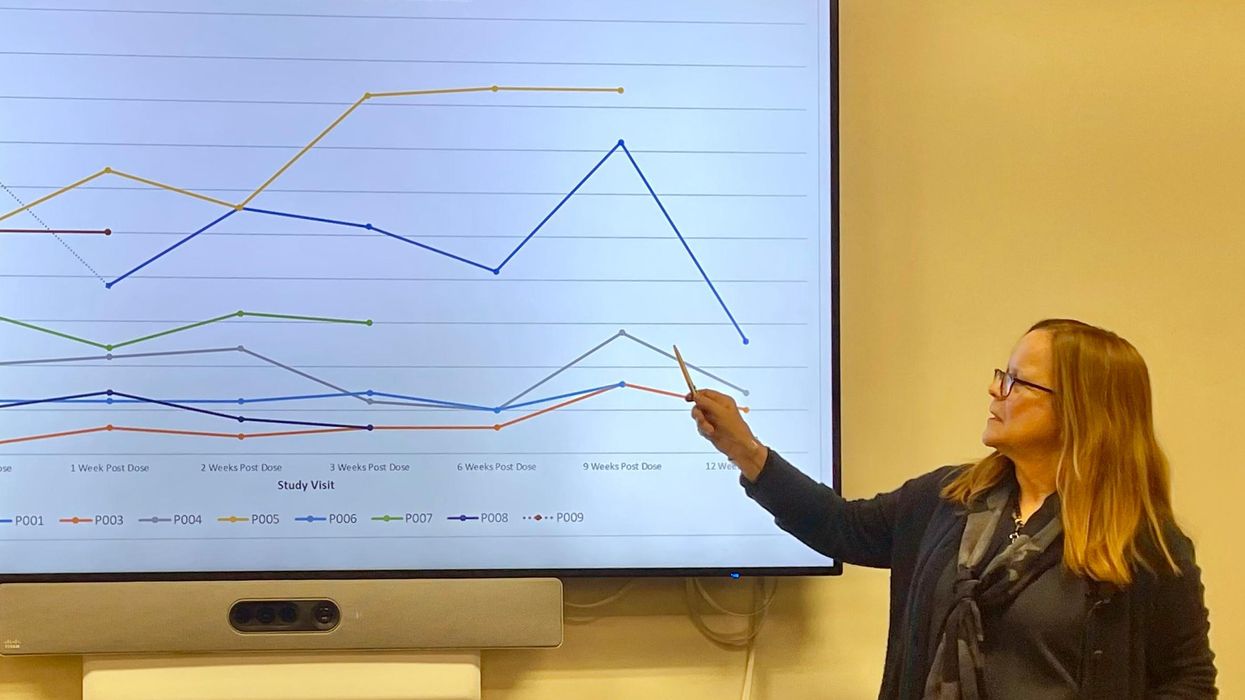 One expert called the move a "very welcome step away from what has been decades of demonization."

After decades of criminalization, Australia's government said Friday that it will legalize the prescription of MDMA and psilocybin for the treatment of two medical conditions, a historic move hailed by researchers who have studied the therapeutic possibilities of the drugs.

Australia's Therapeutic Goods Administration (TGA) said in a statement that starting July 1, psychiatrists may prescribe MDMA (3,4-methylenedioxy-methamphetamine), commonly called "Molly" or "ecstasy" by recreational users, to treat post-traumatic stress disorder (PTSD) and psilocybin—the psychedelic prodrug compound in "magic" mushrooms—for treatment-resistant depression.

"These are the only conditions where there is currently sufficient evidence for potential benefits in certain patients," TGA said, adding that the drugs must be taken "in a controlled medical setting."
Advocates of MDMA and psilocybin are hopeful that one day doctors could prescribe them to treat a range of conditions, from alcoholism and eating disorders to obsessive-compulsive disorder.
David Caldicott, a clinical senior lecturer in emergency medicine at Australian National University, toldThe Guardian that Friday's surprise announcement is a "very welcome step away from what has been decades of demonization."
Caldicott said it is now "abundantly clear" that both MDMA and psilocybin "can have dramatic effects" on hard-to-treat mental health problems, and that "in addition to a clear and evolving therapeutic benefit, [legalization] also offers the chance to catch up on the decades of lost opportunity [of] delving into the inner workings of the human mind, abandoned for so long as part of an ill-conceived, ideological 'war on drugs.'"
\u201cFrom 1 July this year, medicines containing the psychedelic substances psilocybin and MDMA can be prescribed by specifically authorised psychiatrists for the treatment of post-traumatic stress disorder and treatment-resistant depression.\n\nRead more: https://t.co/rJI9dRs3M7\u201d

— TGA Australia (@TGA Australia) 1675387806
MDMA—which has been criminalized in Australia since 1987—was first patented by German drugmaker Merck in the early 1910s. After World War II the United States military explored possibilities for weaponizing MDMA as a truth serum as part of the MK-ULTRA mind control experiments aimed at creating real-life Manchurian candidates. A crossover from clinical usage in marriage and other therapies in the 1970s and '80s to recreational consumption—especially in the disco and burgeoning rave scenes—in the latter decade sparked a conservative backlash in the form of emergency bans in countries including Australia, the United Kingdom, and the United States. The U.S. Drug Enforcement Administration classifies MDMA and psilocybin as Schedule I substances, meaning they have "no currently accepted medical use and a high potential for abuse."
Patients who've tried MDMA therapy and those who treat them say otherwise. A study published last year by John Hopkins Health found that in a carefully controlled setting, psilocybin-assisted psychotherapy held promise for "significant and durable improvements in depression."
The California-based Multidisciplinary Association for Psychedelic Studies (MAPS)—the world's premier organization for psychedelic advocacy and research—interviewed Colorado massage therapist Rachael Kaplan about her MDMA-assisted therapy for PTSD:

For the majority of my life I prayed to die and fought suicidal urges as I struggled with complex PTSD. This PTSD was born out of chronic severe childhood abuse. Since then, my life has been a journey of searching for healing. I started going to therapy 21 years ago, and since then I have tried every healing modality that I could think of, such as bodywork, energy work, medications, residential treatment, and more. Many of these modalities were beneficial but none of them significantly reduced my trauma symptoms. I was still terrified most of the time...

In my first MDMA-assisted psychotherapy session I was surprised that the MDMA helped me see the world as it was, instead of seeing it through my lens of terror. I thought that the MDMA would alter my perception of reality, but instead, it helped me see... more clearly... The MDMA session was the first time that I was able to stay present, explore, and process what had happened to me. This changed everything... There are no words for the gratitude that I feel.
Jon Lubecky, an American Iraq War combat veteran who tried to kill himself five times, toldNBC's "Today" in 2021 that MDMA therapy—also with MAPS—enabled him "to talk about things I had never brought up before to anyone."
"And it was OK. My body did not betray me. I didn't get panic attacks. I didn't shut down emotionally or just become so overemotional I couldn't deal with anything," he recounted.
"This treatment is the reason my son has a father instead of a folded flag," Lubecky said in a message to other veterans afflicted with PTSD. "I want all of you to be around in 2023 when this is [U.S. Food and Drug Administration]-approved. I know what your suffering is like. You can make it."
MAPS' latest clinical research on MDMA—which is aimed at winning FDA approval—is currently in phase three trials. The Biden administration said last year that it "anticipates" MDMA and psilocybin would be approved by the FDA by 2024 and is "exploring the prospect of establishing a federal task force to monitor" therapeutic possibilities of both drugs.
\u201cFounder and Executive Director of @MAPSnews, @RickDoblin Ph.D., discusses a new #psychedelic study that supports MDMA-assisted therapy as a treatment for post traumatic stress disorder (#PTSD) on @FoxBusiness. \n\nhttps://t.co/im1QEz3vdR\u201d

— Psychedelic Science (@Psychedelic Science) 1675357038
Like MDMA, psilocybin—which occurs naturally in hundreds of fungal species and has been used by humans for medicinal, spiritual, and recreational purposes for millennia—remains illegal at the federal level in the U.S., although several states and municipalities have legalized or decriminalized psychedelic mushrooms, or have moved to do so.

There have also been bipartisan congressional efforts to allow patients access to both drugs. Legislation introduced last year by U.S. Sens. Cory Booker (D-N.J.) and Rand Paul (R-Ky.) would permit therapeutic use of certain Schedule I drugs for terminally ill patients. Meanwhile, Reps. Alexandria Ocasio-Cortez (D-N.Y.) and Dan Crenshaw (R-Texas) passed amendments to the 2023 National Defense Authorization Act providing more funding for psychedelic research and making it easier for veterans and active-duty troops suffering from PTSD to try drug-based treatments.

News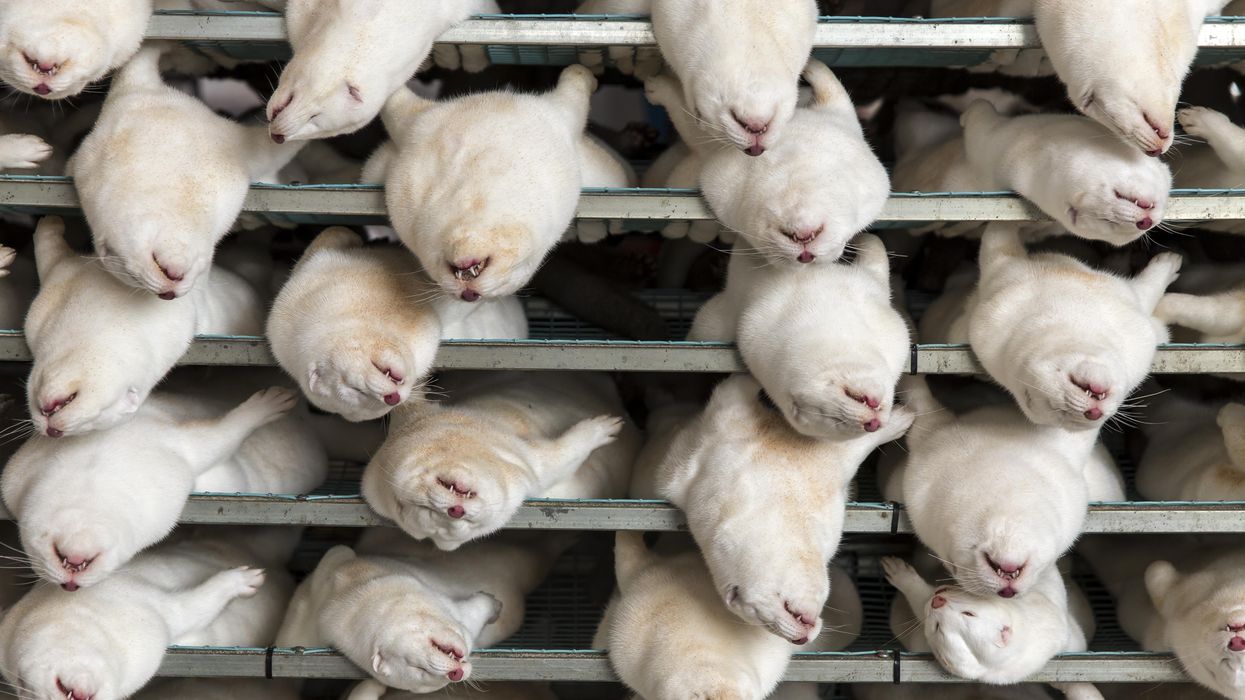 "This is an infection that has epidemic and pandemic potential," said one doctor. "I don't know if people recognize how big a deal this is."
As a deadly strain of avian influenza continues to decimate bird populations around the world and spread among other animals, some scientists are warning that mammal-to-mammal transmission has emerged as a real possibility with potentially catastrophic consequences for humans.
Over the past year, officials in the United States, the United Kingdom, and Canada have detected cases of the highly pathogenic H5N1 bird flu in a variety of species, including bears, foxes, otters, raccoons, and skunks. Last month, a cat suffered serious neurological symptoms from a late 2022 infection, according to French officials who said that the virus showed genetic characteristics consistent with adaptation to mammals.
Most of these infections are likely the result of mammals eating infected birds, according to Jürgen Richt, director of the Center on Emerging and Zoonotic Infectious Diseases at Kansas State University.
More alarming, multiple researchers argue, was the large outbreak of H5N1 on a Spanish mink farm last October, which could mark the first known instance of mammal-to-mammal transmission.
"Farmworkers began noticing a spike in deaths among the animals, with sick minks experiencing an array of dire symptoms like loss of appetite, excessive saliva, bloody snouts, tremors, and a lack of muscle control," CBC Newsreported Thursday. "Eventually, the entire population of minks was either killed or culled—more than 50,000 animals in total."
"A virus which has evolved on a mink farm and subsequently infects farmworkers exposed to infected animals is a highly plausible route for the emergence of a virus capable of human-to-human transmission to emerge."
A study published two weeks ago in Eurosurveillance, a peer-reviewed journal of epidemiological research, described the outbreak and its public health implications. Notably, the authors wrote that their findings "indicate that an onward transmission of the virus to other minks may have taken place in the affected farm."
As CBC Newsnoted, "That's a major shift, after only sporadic cases among humans and other mammals over the last decade."
Michelle Wille, a University of Sydney researcher who focuses on the dynamics of wild bird viruses, told the Canadian outlet that "this outbreak signals the very real potential for the emergence of mammal-to-mammal transmission."
It's just one farm and none of the workers—all of whom wore personal protective equipment—were infected. However, Dr. Isaac Bogoch, a Toronto-based infectious disease specialist, warned Thursday that if the virus mutates in a way that enables it to become increasingly transmissible between mammals, including humans, "it could have deadly consequences."
"This is an infection that has epidemic and pandemic potential," Bogoch told CBC News. "I don't know if people recognize how big a deal this is."
A "mass mortality event" involving roughly 2,500 endangered seals found off the coast of Russia's Caspian Sea last month has also raised alarm.

According toPhys.org:
A researcher at Russia's Dagestan State University, Alimurad Gadzhiyev, said last week that early samples from the seals "tested positive for bird flu," adding that they were still studying whether the virus caused the die-off.

Peacock warned there have been mixed reports from Russia about the seals, which could have contracted the virus by eating infected seabirds.

But if the seals did give bird flu to each other it "would be yet another very concerning development," he added.

"The mink outbreaks, the increased number of infections of scavenger mammals, and the potential seal outbreak would all point to this virus having the potential to cause a pandemic" in humans, he said.
Among birds, the mortality rate of H5N1 can approach 100%, ravaging wild bird populations and poultry farms alike. The World Organization for Animal Health toldBBC News on Thursday that it has recorded almost 42 million cases of H5N1 in wild and domestic birds since the current outbreak started in October 2021. Another 193 million domestic birds have been culled in an attempt to curb transmission.
The highly pathogenic strain of avian flu also frequently causes death in other mammals, including humans. According to the World Health Organization (WHO), nearly 870 cases of H5N1 were reported in humans from 2003 to 2022 and they resulted in at least 457 deaths—a fatality rate that exceeds 50%.
The virus has "not acquired the ability for sustained transmission among humans," the WHO stated last month. "Thus the likelihood of human-to-human spread is low."
However, a December report from the U.K. Health Security Agency warned that the "rapid and consistent acquisition of the mutation in mammals may imply this virus has a propensity to cause zoonotic infections," meaning that it could jump to humans.
Dr. Wenqing Zhang, head of the WHO's global influenza program, told BBC News on Thursday that the threat posed by the virus spilling over "is very concerning and the risk has been increasing over the years as reflected in the number of outbreaks in animals as well as a number of infections in humans."
"We're closely related to minks and ferrets, in terms of influenza risks... If it's propagating to minks, and killing minks, it's worrisome to us."
As CBC News reported this week: "Most human infections also appeared to involve people having direct contact with infected birds. Real-world mink-to-mink transmission now firmly suggests H5N1 is now 'poised to emerge in mammals,' Wille said—and while the outbreak in Spain may be the first reported instance of mammalian spread, it may not be the last."
Wille warned that "a virus which has evolved on a mink farm and subsequently infects farmworkers exposed to infected animals is a highly plausible route for the emergence of a virus capable of human-to-human transmission to emerge."
Louise Moncla, an assistant professor of pathobiology at the University of Pennsylvania, told the outlet that viruses often adapt to new host species through an "intermediary host."
"And so what's concerning about this is that this is exactly the kind of scenario you would expect to see that could lead to this type of adaptation, that could allow these viruses to replicate better in other mammals—like us," Moncla explained.
The alarm bells sounded this week echo long-standing warnings about the growing prospects of a devastating bird flu pandemic.
In his 2005 book, The Monster at Our Door, the late historian Mike Davis wrote that "the essence of the avian flu threat... is that a mutant influenza of nightmarish virulence—evolved and now entrenched in ecological niches recently created by global agro-capitalism—is searching for the new gene or two that will enable it to travel at pandemic velocity through a densely urbanized and mostly poor humanity."
Alluding to the "constantly evolving nature of influenza viruses," the WHO recently stressed "the importance of global surveillance to detect and monitor virological, epidemiological, and clinical changes associated with emerging or circulating influenza viruses that may affect human (or animal) health, and timely virus-sharing for risk assessment."
To avert a cataclysmic bird flu pandemic, scientists have also emphasized the need to ramp up H5N1 vaccine production, with Wille pointing out that "a very aggressive and successful poultry vaccination campaign ultimately stopped all human cases" of the H7N9 strain of the virus in the early 2010s.
Others have also criticized the global fur farming industry, citing the spread of bird flu as well the coronavirus among cruelly confined minks.
"We're closely related to minks and ferrets, in terms of influenza risks," Dr. Jan Hajek, an infectious diseases physician at Vancouver General Hospital, told CBC News. "If it's propagating to minks, and killing minks, it's worrisome to us."
News
SUPPORT OUR WORK.
We are independent, non-profit, advertising-free and 100%
reader supported.