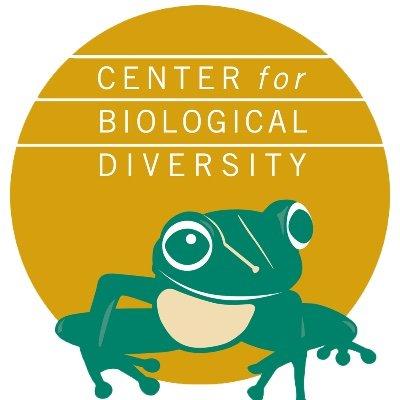 For Immediate Release
Contact:
Mollie Matteson, Center for Biological Diversity, (802) 434-2388 (office)
Emergency Petitions Filed to Close Caves and Save Bats From Extinction
WASHINGTON
The Center for Biological Diversity today filed two emergency
petitions with the federal government in an effort to stop the spread
of a deadly bat disease and step up government action to save two rare
bat species from extinction. The first petition
asks federal agencies to close all caves under their jurisdiction and
asks Interior Secretary Salazar to pass regulations banning travel
between caves under any jurisdiction. The second petition asks for the eastern small-footed bat and the northern long-eared bat, both hit hard by the newly emergent disease known as white-nose syndrome, to be protected as endangered species under the federal Endangered Species Act.
"White-nose syndrome has decimated bats in the Northeast and is quickly
spreading to other regions," said Mollie Matteson, a conservation
advocate with the Center. "Our government needs to increase its
response by an order of magnitude to offer any hope for bats in the
eastern United States and to ensure that the disease does not spread
across the country."
The Center's actions come as
scientists and wildlife agencies brace themselves for a fourth winter
of bat deaths across the eastern United States. Since white-nose
syndrome was first documented in caves in the Albany, New York area in
early 2007, the disease - since confirmed as a previously unknown
fungus - has spread to bat populations in a total of nine states.
Biologists believe it will show up in new areas this winter, and may
reach some of the densest and most diverse bat populations in the
world, in the South and Midwest, within the next year or two. Thus far,
over a million bats are dead from the syndrome.
"This is the worst wildlife catastrophe the country has seen since the
extinction of the passenger pigeon," said Matteson. "Bats eat millions
of insects every year, meaning their loss could have far-reaching
consequences for people and for crops."
The Center
is requesting that the secretaries of the Interior, Agriculture, and
Defense close all bat-inhabited caves and mines on federal lands
throughout the continental United States to prevent the possible human
transmission of the fungus that causes white-nose syndrome and to ban
travel between caves with bats under any jurisdiction. Scientists
suspect that people are partially responsible for the fungus' spread
and may even have introduced it to North America. A recent genetic
analysis of a white fungus found on a bat in France confirmed that it
is identical to the disease-causing fungus in the United States.
However, European bats do not appear to become ill from the fungus.
"Closing
access to caves is a necessary precaution until white-nose syndrome is
better understood and it can be determined that entering caves is
safe," said Matteson.
The two bat species the
Center is petitioning to have listed as endangered were already rare
prior to the appearance of white-nose syndrome and are now at grave
risk of extinction.
"Without aggressive efforts
to secure their habitat and stem further losses from all causes,
including human transmission of the new bat disease, these bats may
soon join the sad list of American species we know only from textbooks
and museums," said Matteson.
At the Center for Biological Diversity, we believe that the welfare of human beings is deeply linked to nature — to the existence in our world of a vast diversity of wild animals and plants. Because diversity has intrinsic value, and because its loss impoverishes society, we work to secure a future for all species, great and small, hovering on the brink of extinction. We do so through science, law and creative media, with a focus on protecting the lands, waters and climate that species need to survive.
(520) 623-5252
LATEST NEWS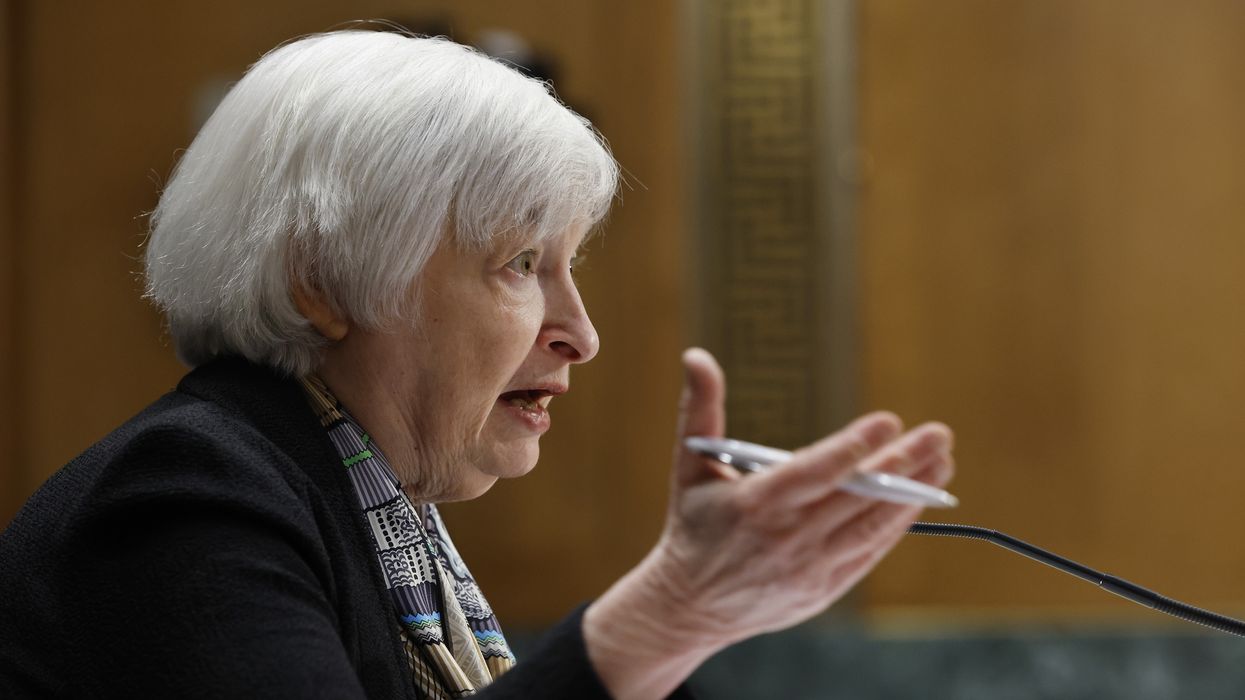 "The Treasury Department can and should exercise the full extent of its regulatory authority to limit this blatant abuse of our tax system by the ultrawealthy."
Four U.S senators this week called on Treasury Secretary Janet Yellen to use her existing authority to go after American billionaires and multimillionaires who "use trusts to shift wealth to their heirs tax-free, dodging federal estate and gift taxes."
"They are doing this in the open: Their wealth managers are bragging about how their tax dodging tricks will be more effective in the current economy," stressed Sens. Elizabeth Warren (D-Mass.), Chris Van Hollen (D-Md.), Bernie Sanders (I-Vt.), and Sheldon Whitehouse (D-R.I.).

"While we look forward to continuing to partner with you on legislative solutions," the senators wrote to Yellen, "the Treasury Department can and should exercise the full extent of its regulatory authority to limit this blatant abuse of our tax system by the ultrawealthy."
Their letter to the Treasury leader, dated Monday and first reported by CBS MoneyWatch Tuesday, highlights that "only the wealthiest American families" are asked to pay transfer taxes such as the estate tax, gift tax, and generation-skipping transfer (GST) tax.
As the letter lays out:
Tax avoidance through grantor trusts starts with the ultrawealthy putting assets into a trust with the intention of transferring them to heirs. Grantor trusts are trusts where the grantor retains control over the assets, and the structures of some of these grantor trusts allow the transfer of massive sums tax-free. Tax planning via grantor trusts, including grantor retained annuity trusts (GRATs), is a kind of shell game, with a wealthy person and their wealth managers able to pass assets back and forth in ways that effectively pass wealth to heirs while minimizing tax liability.

Some of the wealthiest families further compound this tax avoidance with perpetual dynasty trusts, which can be used to shield assets from transfer tax liability indefinitely. For example, aggressive valuation discounts can artificially reduce the value of assets transferred into a trust below the GST tax exemption threshold, after which the assets can grow in perpetuity within a trust exempt from transfer tax.
"The ultrawealthy at the top of the socioeconomic ladder live by different rules than the rest of America, especially when it comes to our tax system," the letter charges. "As the richest Americans celebrate and take advantage of these favorable tax opportunities, middle-class families struggle with inflation and Republicans threaten austerity measures and the end of Social Security and Medicare."
To help force the richest Americans to "pay their fair share" in taxes, the senators are calling on Treasury to revoke a pair of tax code rulings from the Internal Revenue Service (IRS); require GRATs to have a minimum remainder value; reissue family limited partnership regulations; clarify that intentionally defective grantor trusts (IDGTs) are not entitled to stepped-up basis; and put out clarifying regulations on certain valuation rules for estate and gift taxes.
The senators also sent a series of questions—about potential administrative action, how much is estimated to be held in grantor trusts, and how much could be raised from cracking down on abuse—and requested a response from Treasury by April 3.
Their letter comes after President Joe Biden earlier this month introduced a budget blueprint for fiscal year 2024 that would hike taxes on the rich—proposed policies praised by progressive experts and advocates as "fair, popular, and long overdue."
Yellen last week appeared before the Senate Finance Committee—of which Warren and Whitehouse are members—to testify about the administration's proposal. She said in part that "our proposed budget builds on our economic progress by making smart, fiscally responsible investments. These investments would be more than fully paid for by requiring corporations and the wealthiest to pay their fair share."

News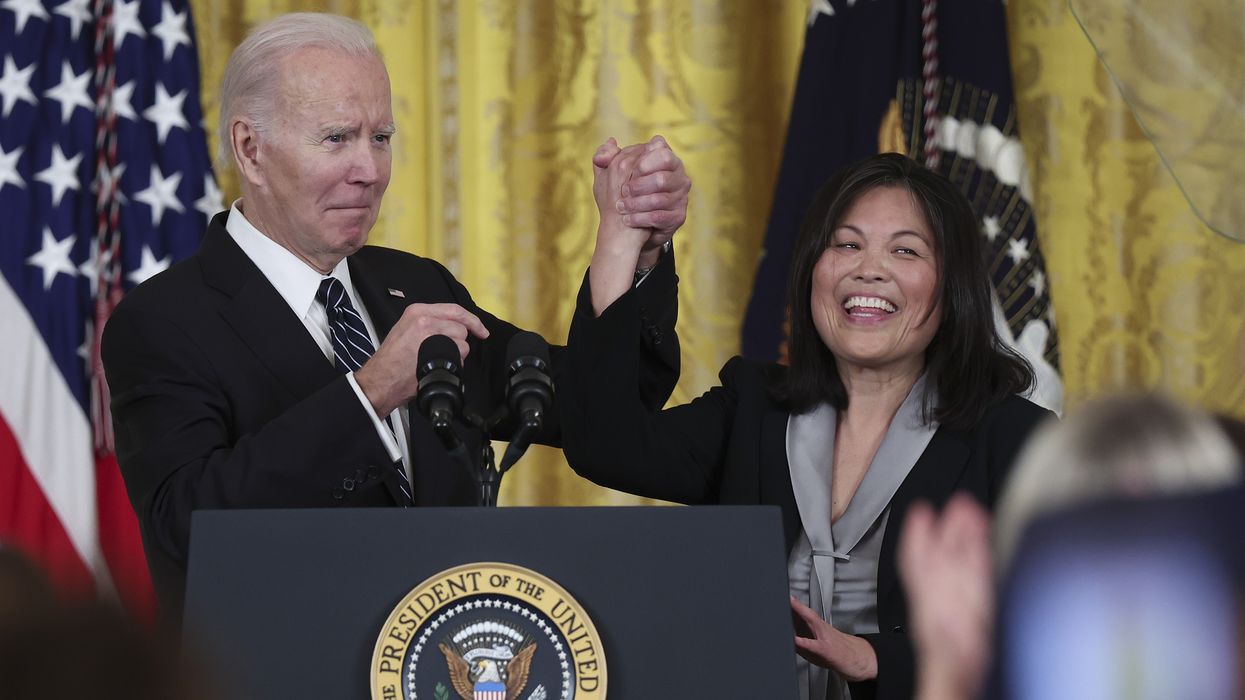 The department's "action against predatory stay-or-pay contracts sends a monumental message to employers: Obey the law or face repercussions," said the head of Towards Justice.
Workers' rights advocates are applauding the Biden administration this week for filing a historic lawsuit against a Brooklyn-based healthcare staffing agency for coercive contracts that allegedly violate federal labor law.
Biden's Department of Labor (DOL) says in a complaint filed against Advanced Care Staffing (ACS) and CEO Sam Klein in the U.S. District Court for the Eastern District of New York that "in flagrant disregard" of the Fair Labor Standards Act (FLSA), the company "has entered into contracts purporting to require employees to complete at least three years of full-time work for ACS in order to retain their wages."

"The contracts warn employees that if they leave ACS's employ before three years' time, they will face ACS and its lawyers in an arbitration behind closed doors, where ACS will demand that employees kick back much of their hard-earned wages—including wages to which they are entitled under federal law," the complaint continues.
"Under this scheme, the pay that ACS promises its employees may be converted into nothing more than a loan that employees must repay with interest and fees, leaving some employees with no compensation at all, much less the wages required by the FLSA," the document adds. "The FLSA prohibits an employer from holding employees' wages hostage, allowing employees to keep their wages free and clear only if employees remain in the service of their employer."

The DOL, led by acting Secretary Julie Su, aims not only to end this "unlawful conduct" but also "to recover unpaid wages and liquidated damages due to the former employees from whom ACS has already initiated arbitrations, and to restrain defendants from withholding unpaid wages from their former employees."

Solicitor of Labor Seema Nanda reiterated in a statement Monday that "federal law forbids employers from clawing back wages earned by employees, for employers' own benefit."

"Employers cannot use workers as insurance policies to unconditionally guarantee future profit streams. Nor can employers use arbitration agreements to shield unlawful practices," Nanda said. "The Department of Labor will do everything in its power to make sure employees are being paid their hard-earned wages, and to safeguard them from these types of exploitative practices."

Bloomberg last September reported on Benzor Shem Vidal, a nurse who immigrated to the U.S. from the Philippines and took legal action against ACS for forcing him to work in "brutal and dangerous conditions," including simultaneously caring for 40 patients.

As Bloomberg detailed:

Under Vidal's contract, Advanced Care Staffing could sue him in arbitration for damages if he quit within three years of starting work—and make him pay the legal costs, according to the complaint in federal court in Brooklyn. The conditions were so onerous that they violate human trafficking laws meant to protect people from being exploited for labor, Vidal said.

"Mr. Vidal believed it was impossible for him to provide adequate care to patients but was also terrified to resign," his lawyers wrote. "He knew that his contract with Advanced Care Staffing purported to allow the company to pursue legal action against him, with potentially ruinous financial consequences, if he decided to terminate his employment."

Advanced Care Staffing did not immediately respond to an inquiry. The company has placed thousands of employees at facilities in New York and surrounding states, according to its website.
The DOL complaint lays out his experience over several pages and concludes that "defendants have a policy and practice of entering into contracts with employees with identical or substantially similar contract provisions to the 2022 contract with Vidal."

Celebrating the new case against ACS, Towards Justice executive director David Seligman declared Tuesday that "DOL's action against predatory stay-or-pay contracts sends a monumental message to employers: Obey the law or face repercussions."

"A fundamental premise of our labor laws is that employers pay workers, and not the other way around," said Seligman. "This lawsuit builds on a multiagency effort from the Biden administration to curb coercive contracts that rob workers of bargaining power. We look forward to what's next."

As Seligman noted in a series of tweets, other actions include the Consumer Financial Protection Bureau (CFPB) last June launching an inquiry into practices and products that may leave workers indebted to their employers, and the Federal Trade Commission (FTC) in January proposing a ban on noncompete clauses.

After noting that the DOL is taking on the ACS case as a minimum wage fight, Seligman said another important aspect is the department's allegation that the company's "arbitration requirements violate federal law too, not just because the employer is attempting to shield unlawful practices but also because the arbitration requirement itself shifts costs onto workers."
The DOL complaint states that ACS's arbitration and contract demands "have an impermissible chilling effect on their employees' ability to effectively vindicate their federal statutory rights, including the protection to be free from an unsafe or hazardous workplace, and to obtain unpaid wages due."

Student Borrower Protection Center senior policy adviser Chris Hicks on Tuesday stressed that such problems stretch far beyond one company, saying that "whether it's training repayment agreement provisions (TRAPs) or stay-or-pay contracts, employers are using debt as a tool of coercion to force workers to stay in low-paying, unsafe jobs."

Hicks also highlighted that "the Biden administration has been strengthening its whole-of-government approach to ensure workers are able to fully and freely exercise their rights—including their right to depart without the looming threat of debt."
News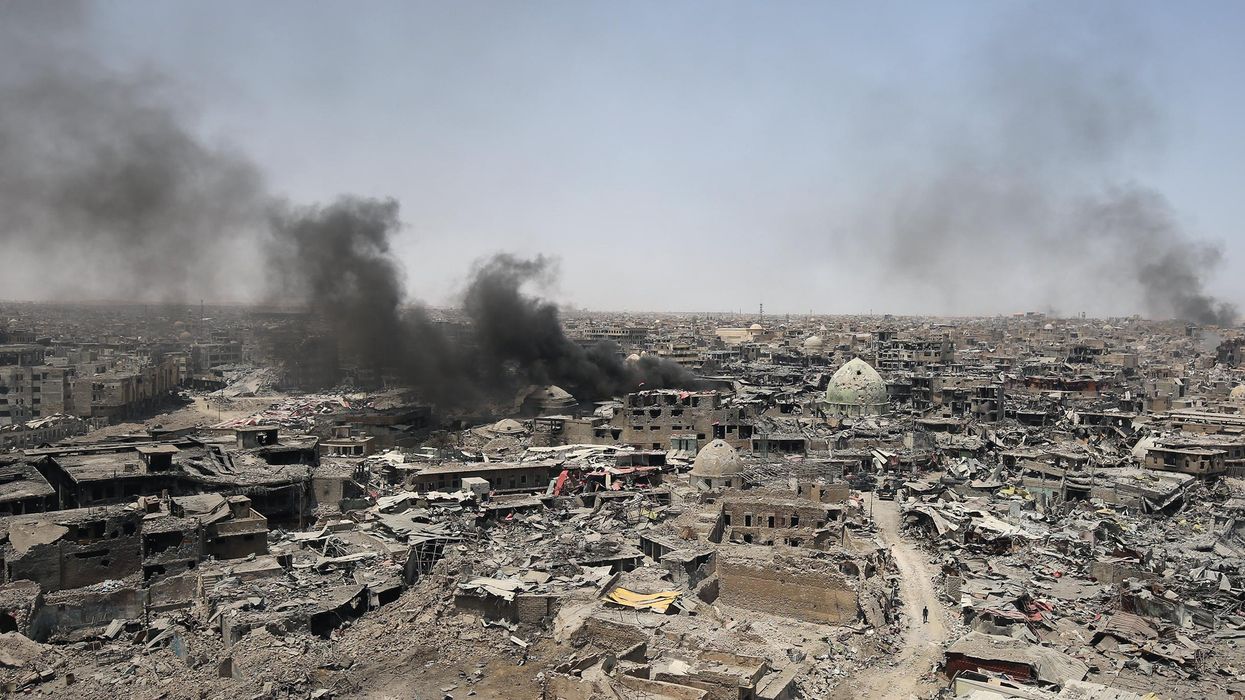 "Britain claims a 'perfect' war against Islamic State in Iraq," said a report co-author. "It isn't credible, and it isn't true."
British airstrikes targeting Islamic State militants in Iraq and Syria likely killed dozens of noncombatants despite claims by U.K. military leaders that no civilians died during such bombings, a major investigation by the monitor group Airwars and The Guardian revealed on Tuesday.
"Britain claims a 'perfect' war against Islamic State in Iraq. Thousands of missiles fired, thousands of fighters killed, and not a single civilian harmed," Guardian senior international affairs reporter and report co-author Emma Graham-Harrison tweeted. "It isn't credible, and it isn't true."
Airwars obtained via Freedom of Information Act requests previously classified documents from which the group identified eight airstrikes that may have been carried out by U.K. warplanes in which at least 32 civilians were killed.
"Working with The Guardian, we visited Iraq to search for the victims mentioned in the original casualty allegations and piece together what happened," said Airwars. "One of those we found was the Younis family in Mosul."
Using declassified reports, coalition statements, survivor and other witness interviews, and 3D modeling, Airwars reconstructed the November 29, 2016 strike that killed a 6-year-old member of the Younis family in the Iraqi city.
"We found that shortly before 4:00 pm a mission commander requested a strike on ISIS militants firing at Iraqi allies. After the strike was approved, coalition analysts reported losing sight of their initial targets," the group said. "They ultimately identified another group of males on the sidewalk carrying a 'possible' weapon."
Around this time, Enam Younis and her children left their home "looking for safety a few streets away. Both Enam and her father said there were no ISIS fighters within 30 meters. As they walked past the door of the neighboring house, the missile detonated."
As The Guardian reports:
Enam Younis, 31 at the time, was thrown to the ground by the blast and has never walked again. Her older daughter, Taiba, 6, inquisitive and desperate to start school, was killed instantly. Zahra, just 3, was hurled over a fence. She survived but was peppered with shrapnel that tore into her stomach and is still lodged deep in her skull. Doctors have said that if it moves, it could cause devastating brain injury.

There was a third child, Ali, a toddler too young to walk, who was shielded from the drone cameras—and the worst of the blast—by his mother's arms, but who still lost part of a foot and hand.

Younis was taken out of Mosul for treatment and even six years later, her memories are too painful for her to return to the city she called home. "It is still impossible for me to think about going to Mosul now," she said weeping. "I didn't even visit my daughter's grave. I can't do it."
A U.K. Ministry of Defense spokesperson declined to confirm or deny whether British forces carried out any of the airstrikes detailed in the investigation while insisting that "there is no evidence or indication that civilian casualties were caused by strikes in Syria and Iraq."
"The U.K. always minimizes the risk of civilian casualties through our rigorous processes and carefully examines a range of evidence to do this, including comprehensive analysis of the mission data for every strike," the spokesperson told The Guardian.
However, according to Airwars:
Politicians, campaigners, and civil society groups have consistently raised concerns about the U.K.'s lack of civilian harm monitoring and accountability in Iraq and Syria. The Netherlands has since paid millions in compensation to victims of its strikes, while the United States has launched major policy reforms to learn the lessons of the campaign. The U.K. remains an outlier, claiming it had robust mechanisms for monitoring the impact of its strikes—including post-strike battle damage assessments—and refusing to review its policies.
Airwars has also accused U.S. officials of habitually undercounting the number of civilians killed by American bombs and bullets.

The report notes that while "civilian victims of U.K. airstrikes can theoretically claim condolence payments from the British government," those attempting to do so "would face severe procedural and legal hurdles."
"The U.K. has not publicly compensated a single victim of a British airstrike and there is no clear process for victims and their families to apply," Airwars said.
Airwars estimates that between 8,197 and 13,254 Iraqi and Syrian civilians have been killed by U.S.-led coalition forces in 1,525 separate strikes since 2014. This figure stands in stark contrast with a coalition estimate of 1,437 civilians killed in 342 separate incidents.
Since the U.S.-led invasion of Iraq 20 years ago, between 550,000 and 580,000 Iraqis and Syrians have died, according to Airwars.

News
SUPPORT OUR WORK.
We are independent, non-profit, advertising-free and 100%
reader supported.